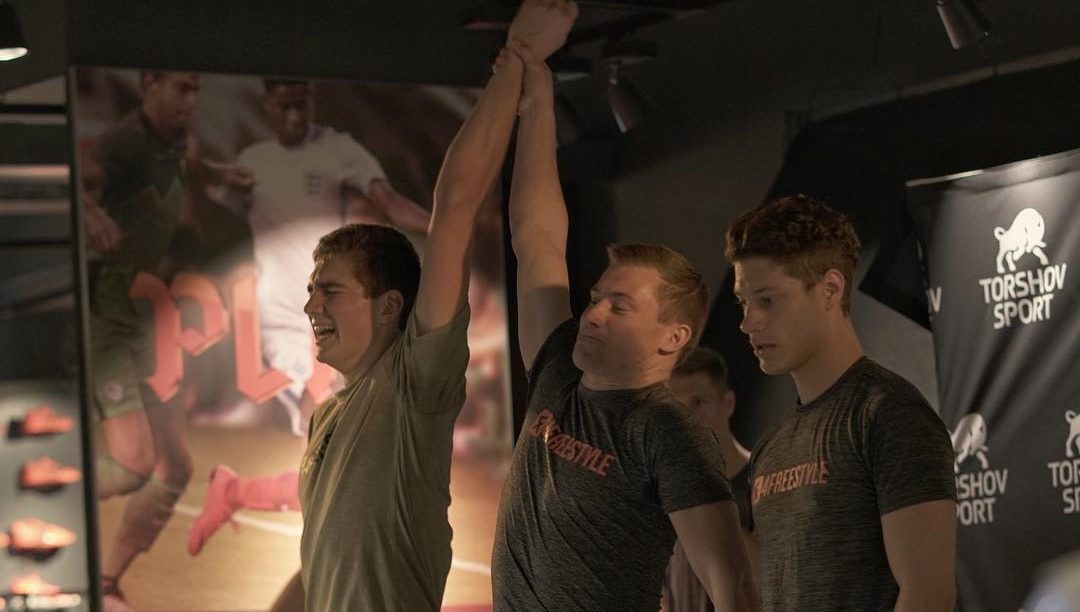 A country that has produced some of freestyle's greatest athletes, Norway's national championship is always extremely competitive. Despite top competitors Tobias Becs and Brynjar Fagerli absent with injury and sickness, respectively, Erlend Fagerli entertained the crowd with a strong performance to win his second straight national title. Is it finally time to crown Erlend as Norway's outright freestyle king?
Just in case there was any doubt Erlend Fagerli was falling off after his semifinal loss at Super Ball 2017, the 20-year-old phenom put on a show to win his second straight Norwegian national championship earlier this week.
Despite the impressive performance, fans that were clamoring for a fourth straight final between Erlend and Tobias Becs will need to wait for at least another year, as Tobias could not participate in the competition due to an injury and instead hosted the event. After Tobias won the first two meetings in 2014 and 2015, Erlend was finally able to overcome the hump and defeat Tobias in last year's final.
Erlend also defeated Tobias in the 2016 Super Ball and European Championship final battles, and many were desiring to see the two rivals square off again at another high stakes competition.
In addition, older brother Brynjar Fagerli, who defeated Erlend to win the 2017 European Championships (in which Tobias finished third to make an all-Norwegian podium), could not participate due to illness. The three-headed Norwegian monster of Tobias and the Fagerli brothers will definitely be an interesting dynamic in the future — granted they all remain healthy.
Despite the significant absences, the fans that came out to Torshov Sport Fotball in Oslo got an exciting show, particularly in the final battle between Erlend and Adrian Krog.
Krog put on a lowers clinic, which included an absurd barrage of Eldo ATWs in the final battle, but the judges — consisting of five-time world champion Andrew Henderson, two-time world champion Szymon Skalski, and Swedish freestyler Marcus Holmberg — ultimately selected Erlend, who was nearly flawless throughout the final.
In the third place match, Jonathan Olsen bested Tommy Sagmoen to earn a spot on the podium.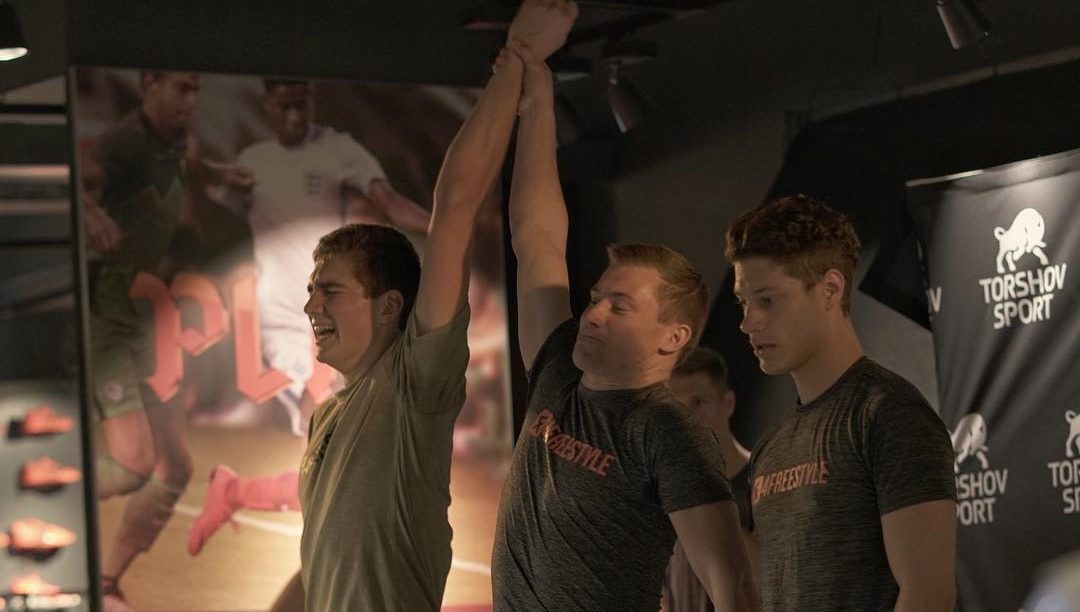 For Erlend, the championship only adds to a ridiculous rap sheet that includes one solo and two doubles Super Ball Championships, and a European Championship. While we may have to wait until next year to see round four of Erlend v. Tobias (and not to mention Brynjar), it is clear that the Norwegian freestyle scene is continuing to flourish. With that being said, Erlend has begun to pull away from his fellow countrymen, and he has earned the title of "Freestyle King of Norway" — for now.