Coming to North America for the first time, the 2019 Red Bull Street Style World Finals could be the biggest one yet. From the new venue to new faces, here's what you can expect from the electrifying world championship tournament.
The countdown is on for one of the biggest freestyle football competitions of the year, as this Friday is the return of the Red Bull Street Style World Finals. Always full of surprises and excitement, we can expect the 2019 installment to be another banger filled with action, thrills, and best of all of course — talking points.
The world's top freestyle athletes will converge to battle it out over two long days of competition, this time trading in the cold of Warsaw (last year's locale) for the tropical climate of Miami. Miami, with its diverse neighborhoods is certainly big on sport, and soon it will get a taste of the excitement freestyle football can offer.
The 57 qualifying freestylers will convene together at MarketPlace in the uber-hip Wynwood arts district. The venue's open spaces, sprawling artwork, and modern design have made it one of Miami's hottest destinations. It played host to 2018's House of Soccer event held in conjunction with the International Champions Cup as well.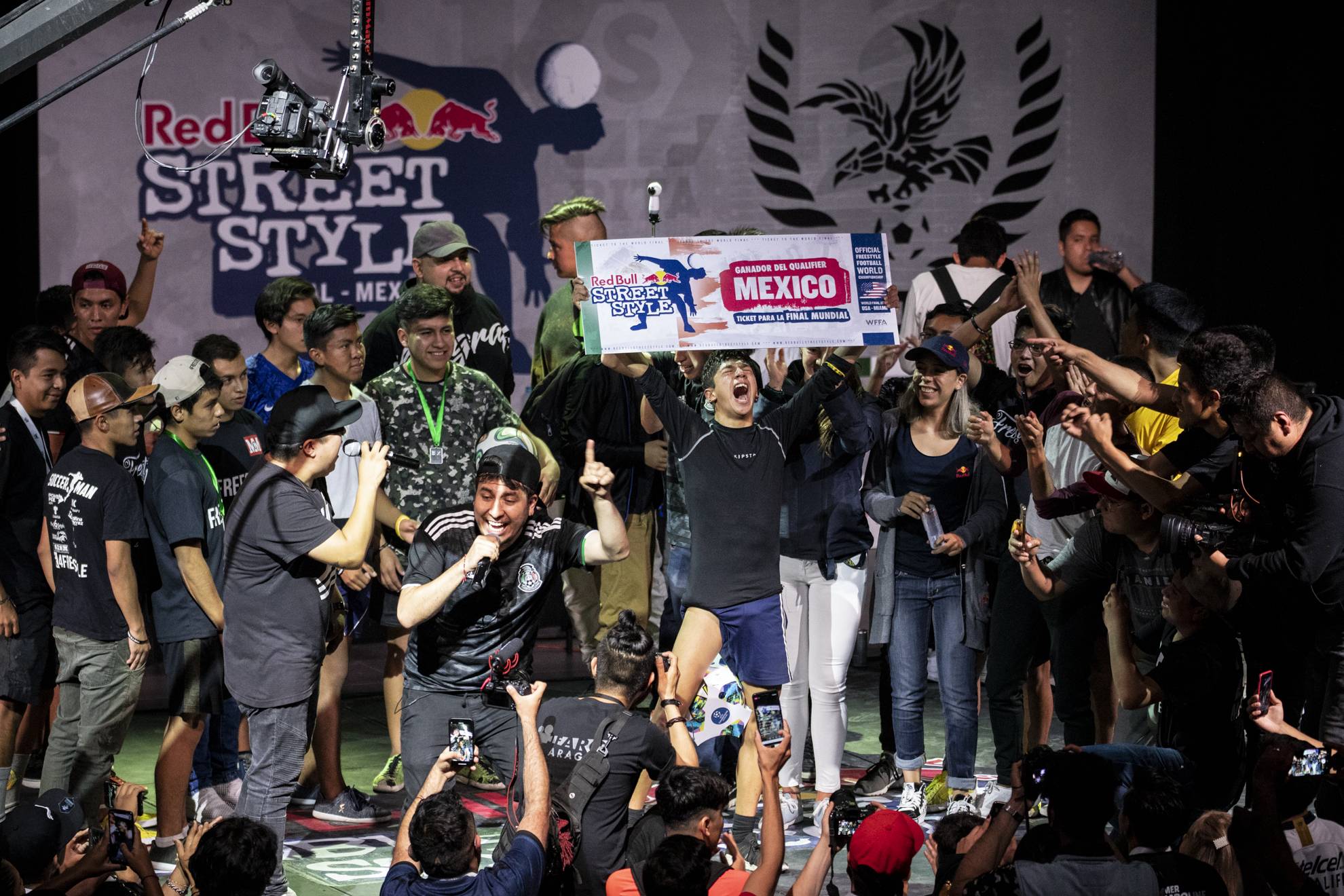 After an incredible year of national championships around the globe, this World Finals is going to have plenty of fresh faces of people making their RBSS debuts including the likes of Adam Szabados (Hungary), Anthony Noguez (Mexico) and likely to be a crowd favorite, the United States' very own Pat Shaw.
Of course there will also be some of the familiar characters too. VLO (Sweden), KVP (Belarus), and Fahed (UAE) are just a few who are returning and eager to claim a world title. Each one of the 49 male competitors will be gunning for a place in the top 16 on the day of the finals and looking to knock Erlend Fagerli off his throne, of where he still rightfully sits.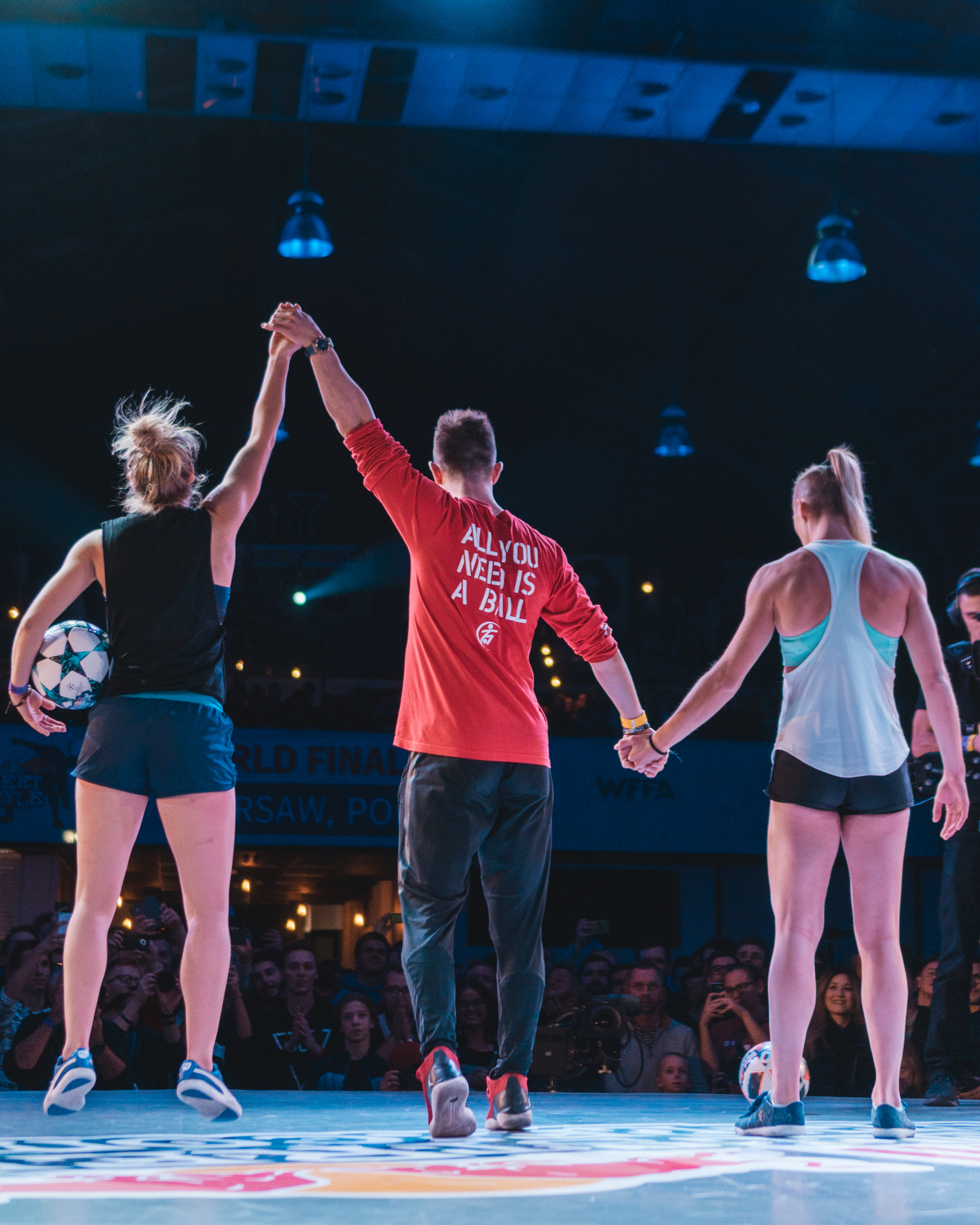 Of course there is also the female competition to look forward to. While Poland's Aguska has gone on a seriously impressive streak winning everything in her path, the general consensus remains that the other girls are definitely stepping up their game every time and there is by no means a large gap.
Notable challengers of Aguska's crown are U.S. representative and our very own resident pro Caitlyn Schrepfer, multiple-time champion Melody Donchet (France), and WFFA ambassador Laura Biondo (Venezuela).
We're also getting an exciting line up of judges to watch over as the action unfolds across the two days. There's everyone's favorite freestyle footballer/rapper in DanielGotHits, who also finished as the event's runner-up in 2012. Joining Daniel is 2014 RBSS champion and in many eyes freestyle's GOAT Andrew Henderson. Of course it wouldn't be Red Bull Street Style without a celebrity judge from the realm of football, and this year we have the Portuguese winger who loves a skill or two, Nani.
The former Manchester United player who currently plays for Orlando City SC was announced on the WFFA Instagram via a message from the man himself.
Not only are there high expectations for some insane freestyle skills, but we can also look forward to what should be another stellar Red Bull TV livestream. Whether it's RBSS or Neymar Jr's Five, the Red Bull team more often than not delivers with multiple camera angles and sharp commentary — perfect for those that take in these events wrapped up in bed with some snacks (like me).
Either way it's set to be an epic event, and we wish the best of luck to all those competing and putting this sport and their countries on the map that little bit more!
This article has been corrected from a previous version which stated the event was to be hosted at the RC Cola Plant.