It's not a big freestyle event if Lorenzo Pinciroli isn't hosting it. However, there is more than meets the eye when it comes to the charismatic Italian MC, who is also an uber-talented basketball freestyler and founding member of the world-renowned Da Move Crew. We take a deeper look into how Pinciroli transitioned from freestyle basketball pioneer to iconic host of freestyle football's biggest events. 
It's perhaps the most underrated role within a freestyle competition. Sure you have the amazing athletes putting on mind-blowing routines, but the MC behind the mic glues everything together and keeps things moving fluently. Doing all of that while simultaneously maintaining an infectious level of enthusiasm for the competitors and fans is no simple task.
However, this is second nature to Lorenzo Pinciroli. The handlebar mustache-wearing Italian is a natural born entertainer who has been bringing events and their crowds to life with his personality and energy behind the mic for nearly a decade.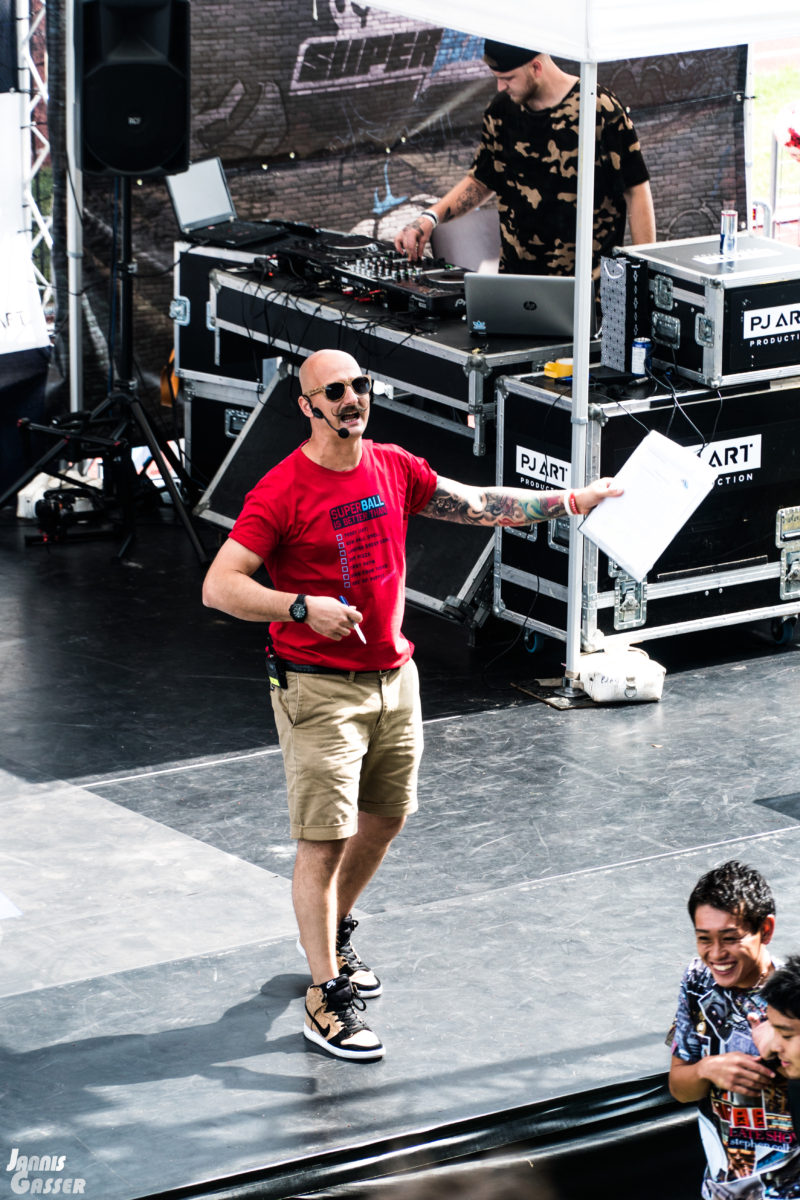 But that's just the tip of the iceberg of Pinciroli's talents. He also rolls out his own stage show touring across Europe with a host of incredible urban sports entertainers with the iconic Da Move Crew.
Not everyone may know it, but the MC is also a very skilled and experienced basketball freestyler. It all started in 2000 when Pinciroli and Fabio "K-Lean" Mastromatteo met at a street basketball tournament and started their own street team. As both their crew and the appeal of street basketball grew in Europe, the two decided to start up their own collective — from freestyle basketballers to crazy dunkers — and called it Da Move.
"We were just two super young, ball addicted, streetball lovers in Italy. We were both playing, dunking and starting doing tricks — we didn't even know the term 'freestyle' at that time in basketball — and we eventually combined our talents and created 'The Basketball Freestyle Show'. Mixing freestyle and dunking, we were immediately reaching a huge audience."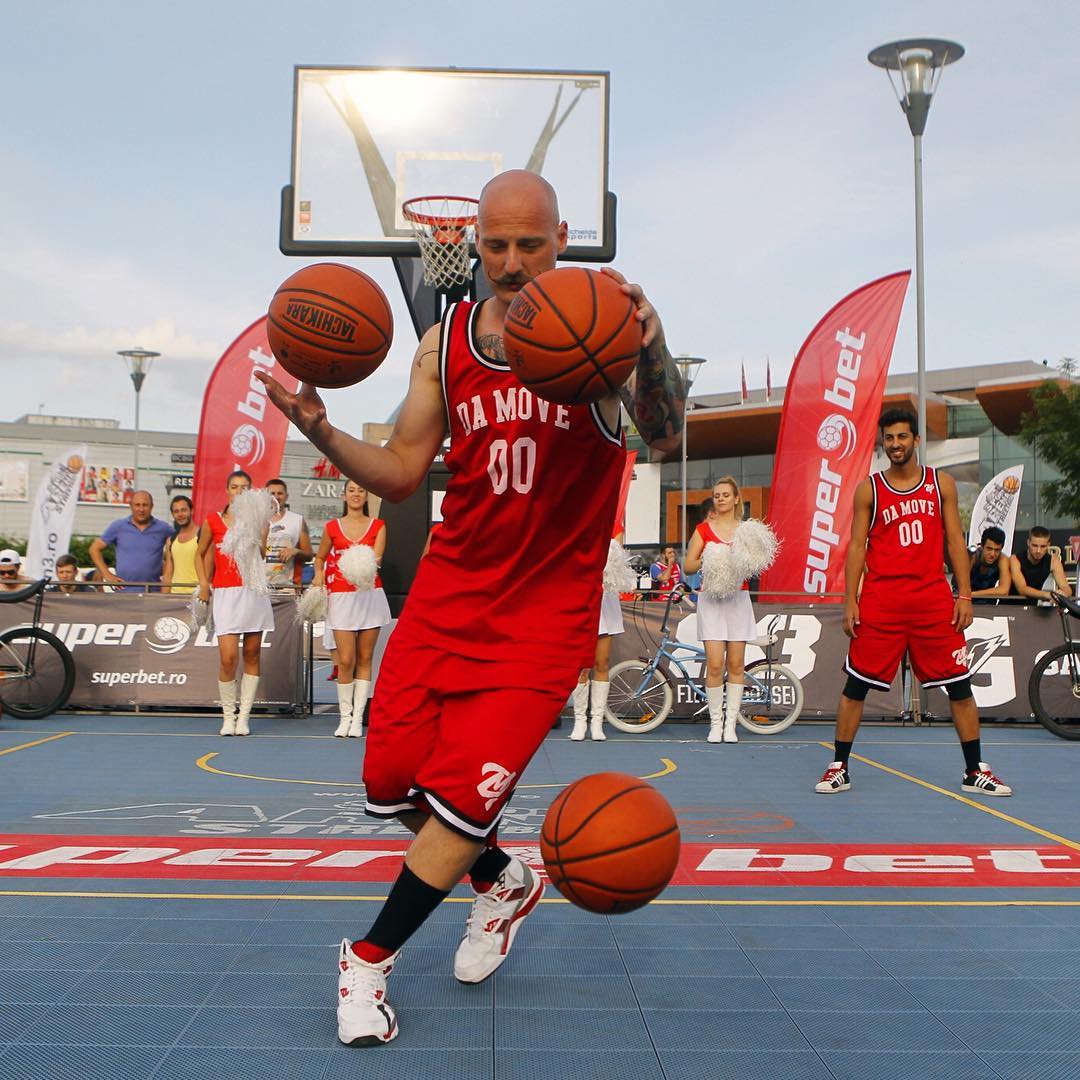 Like any other person with a die hard passion, Pinciroli pursued all possible avenues with Da Move and even quit university and other small jobs in order to focus on his craft. In love with the feelings of performing and the freestyle lifestyle, he wanted to make this a viable way of living, so he started promoting more and expanded the crew beyond just basketball.
"Watching events and meeting new people inspired me to add football freestylers, breakdancers, bikers, and free-runners to our freestyle crew," Pinciroli said.
By 2005, Da Move Crew had made waves throughout Italy as well as the street sports community, and since then it's been full steam ahead. The collective has performed over 2,000 shows in 25 countries, and it now has its own ticketing show, "Da Move Freestyle Force", running in Italian arenas with plans to expand all around Europe soon.
But with such success with Da Move, how (and why) did the mustached maverick become a host for just about every top freestyle football competition in the world?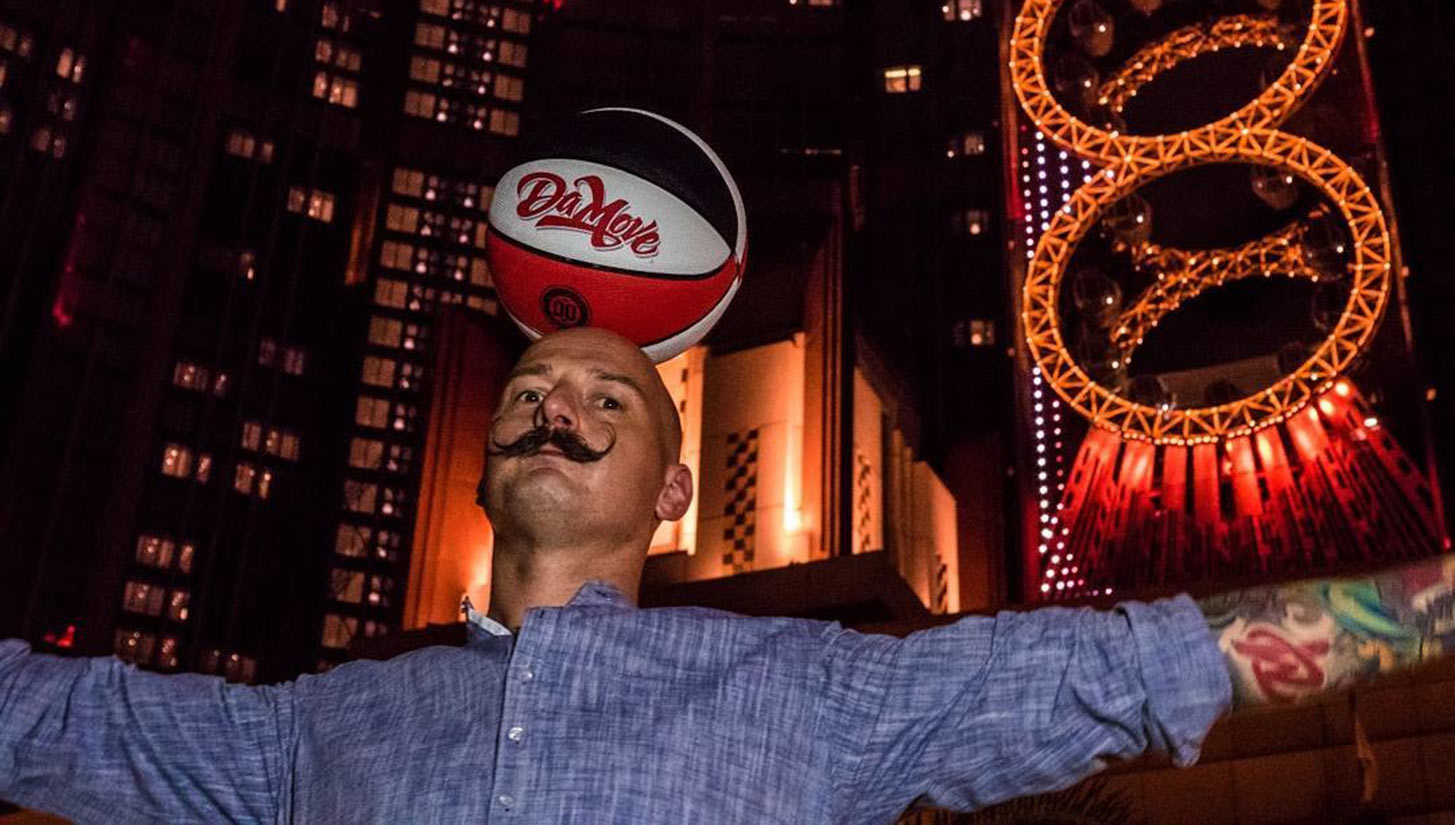 His longstanding presence in freestyle basketball made him an influential figure throughout Italy's urban sports scene, so it was no surprise that Red Bull reached out to him leading up to the inaugural Red Bull Street Style in 2008. While his initial role was taking care of event logistics, it needed a host, and given his natural charisma and sense of humor, Red Bull proposed that he fill the role of MC.
"Since the beginning of my freestyle journey with Da Move I was always the one with the mic, interacting with people, playing jokes, performing and talking, so this was all natural for me," Pinciroli said. "They asked me to host the national final in Rome because I had more knowledge than anyone else at that time in speaking about freestyle with passion. From then on I've being hosting every Red Bull Street Style in Italy."
Pinciroli went from the national to global stage after touring alongside alongside Gae Vitagliano (an old school football freestyler from Italy, also a member of Da Move) with the Red Bull Street Soccer formats with over 24 stops in three years. This led to him hosting the epic 2012 RBSS World Final at Italy's iconic Lecce Theater, an event which he describes as one of the greatest he's ever been involved in.
But that wasn't all for Pinciroli. In a faithful turn of events, he brought in Super Ball Director Lukas "Lucaso" Skoda to help organize a Da Move event in 2013. The Big Boss himself felt that Lorenzo could play a huge part in Super Ball so invited him to host the 2014 World Freestyle Football Open Championship in Liberec, Czech Republic, and the rest is history.
"When we're talking about Super Ball, I can't see this as an event anymore, this is something different," Pinciroli said. "Every year we are all together, writing a new historical page of this sport and its growing community. It's definitely one of my favorites and I'm so curious to see how the following editions will evolve."
Of course, with huge competitions like Super Ball, the role of being on the mic for the whole day can present a few different challenges. Even though Pinciroli acknowledges how great it is to see the increasing number of participants for such an event, there is still a sense of responsibility to be as consistently upbeat for all competitors at every stage.
"My biggest fear is not respecting some of you guys and not being able to host everybody with the same energy or attention," Pinciroli said. "I know the efforts everyone all makes to join these events and maybe they will have just that one circle battle, that time to shine, and I really want to be the best in helping creating the right atmosphere to help everyone feel good and perform at their best."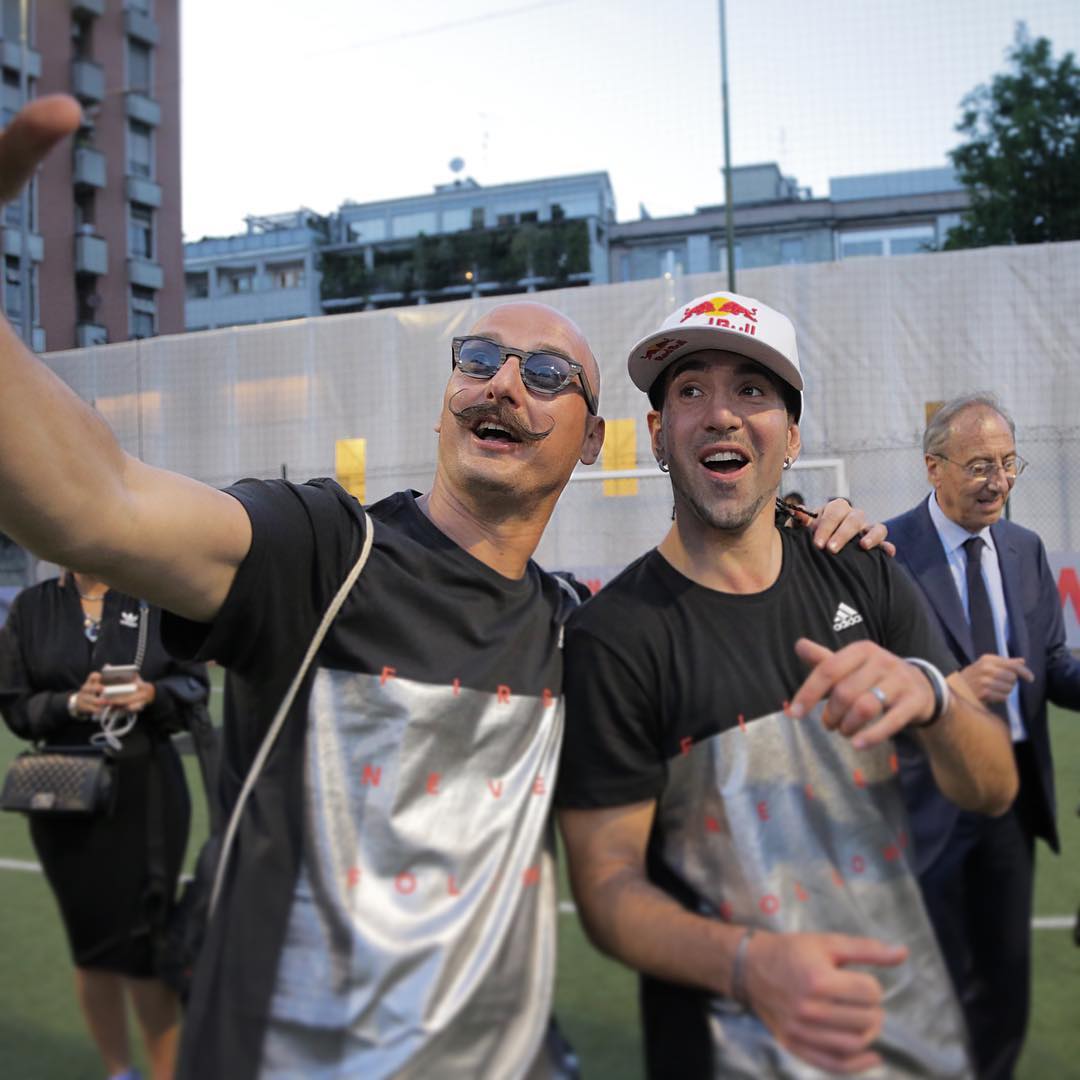 In regards to the future, there's no doubt we will be seeing Pinciroli doing his thing at more freestyle competitions while continuing to push the envelope with Da Move. Having cemented his place as a firm fan favorite, he has underlined the importance of not only being upbeat and lively on stage, but also knowledgeable about the sport and entertainment side of the event.
"I cannot know for sure what the future holds for me but I will be pushing really hard to build bigger shows with Da Move," Pinciroli said. "I'm already writing new ideas, and I will host several new sporting events as MC and speaker and I really want to bring some of my creations abroad while adding new performers. Probably in the future I will be more of a creative or art director of freestyle-related media content as well as live event formats."
One thing is certain, however. No matter what Pinciroli does, he's going to put his entire heart into it.
For more Lorenzo, give him a follow on Instagram.