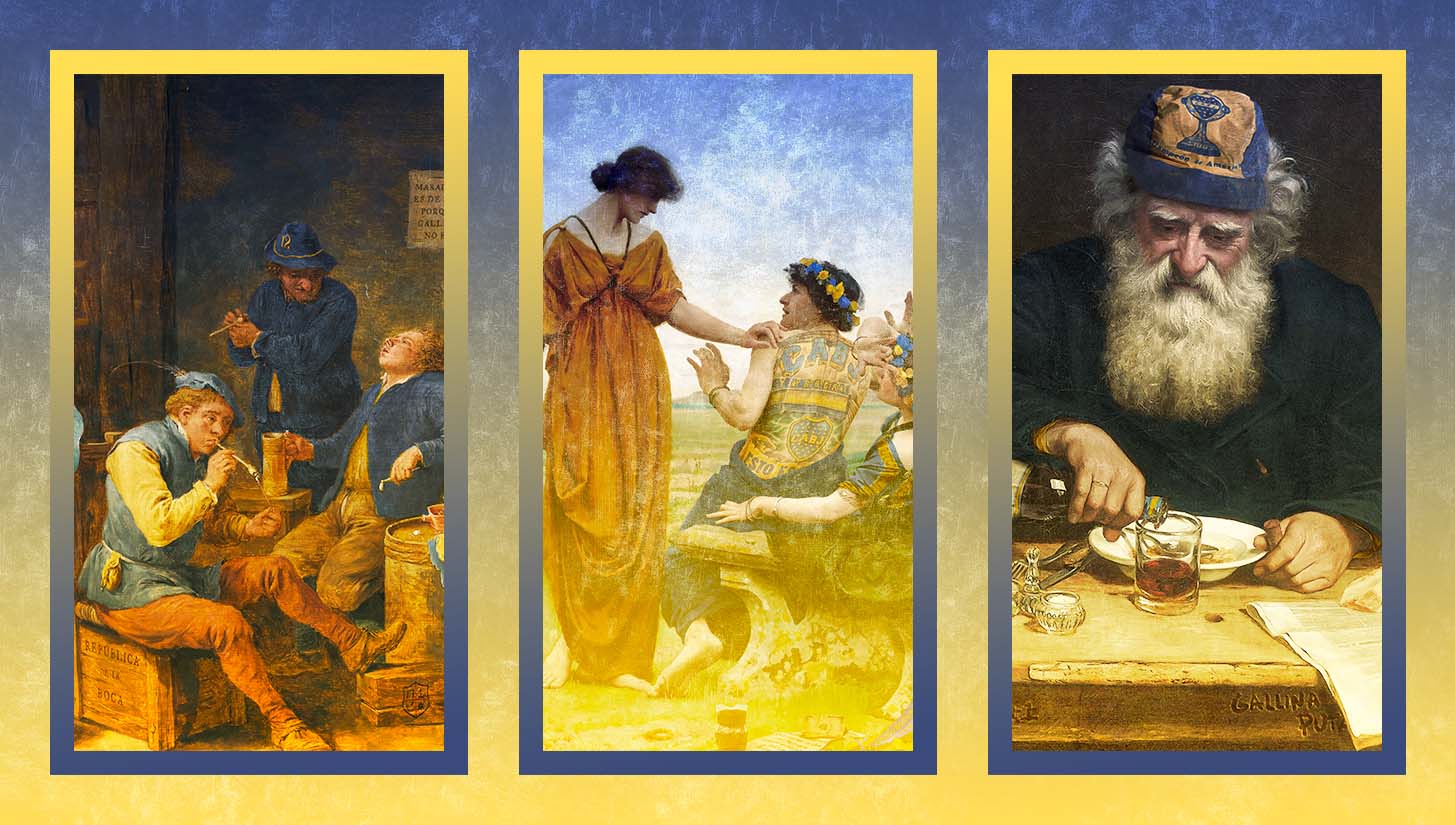 Behind some of the funniest and visually striking Boca Juniors memes on the internet, we get to know Bruno Acanfora and the social media frenzy that he has helped create. 
Art and the beautiful game have long gone hand in hand — as covered on this site many times before. As we move closer and closer into the Web 3.0 era, digital art has become much more common, and at times more valuable, than its physical counterpart.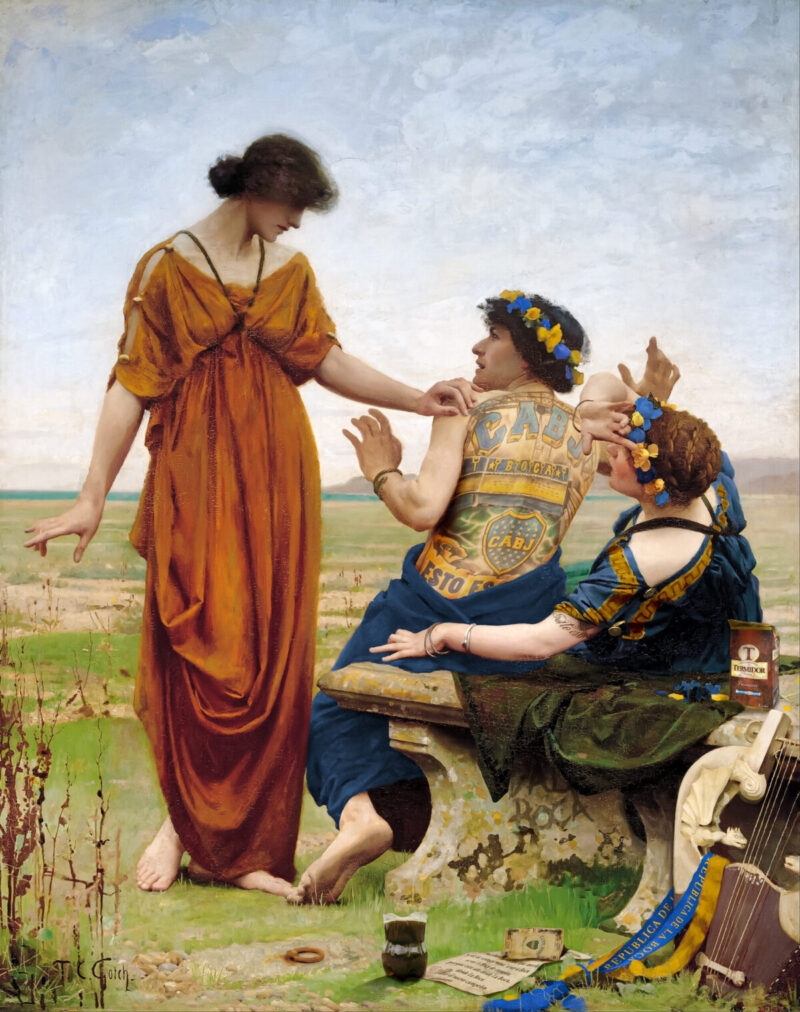 One notable digital creator who has built a buzz is Bruno Acanfora, who has inspired a "social movement" amongst Boca Juniors fans around the world. But spreading the word is not enough for Acanfora. He wants to share and synthesize the emotions he feels from his club on social media. As an average football fan interacting with the club and fellow supporters, this hardcore 'Xeneize' realized the unique identity of Boca Juniors fans via memes and historical works of art.
His recent efforts have been redirected to capture Boca fans' visceral obsession when seeing yellow and blue at a primitive level, incorporating scenes from the Planet of the Apes movie franchise. He also has other series of work, including what he calls "Bocart," reinterpretations of classical art works that contain a Boca flair. Brutalism, acid humor, pop culture, deep Argentinian roots, and historical insights are the issues Bruno has defined with "Bocart."
We caught up with Acanfora, who was born and raised in Buenos Aires but lives in Los Angeles, to see what the Twitter phenomenon that he's created is all about.
KEH pic.twitter.com/UxTAMkxQ3v

— Bruno no pudo venir (@brunoacanfora) March 3, 2022
Urban Pitch: How did you start creating Boca Juniors memes?
Bruno Acanfora: I would say that is something that started as a hobby, but then it got serious. My initial thought was, "Let's cut one step." Let's sprinkle some Boca Juniors in all the famous response memes, so fans can express something with memes that are already in the colors they love. But once I started doing that, a lot of popular culture elements started to be part of it, they even became their own category. The gorillas, the SpongeBob, the classic art pieces, etcetera. There are more than 250 images already out there. People use them a lot on Twitter.
I like to do things properly. Just to give you an example — in my last trip to Argentina I bought different bucket hats outside the stadium, just to model different head positions so the retouches looks more real.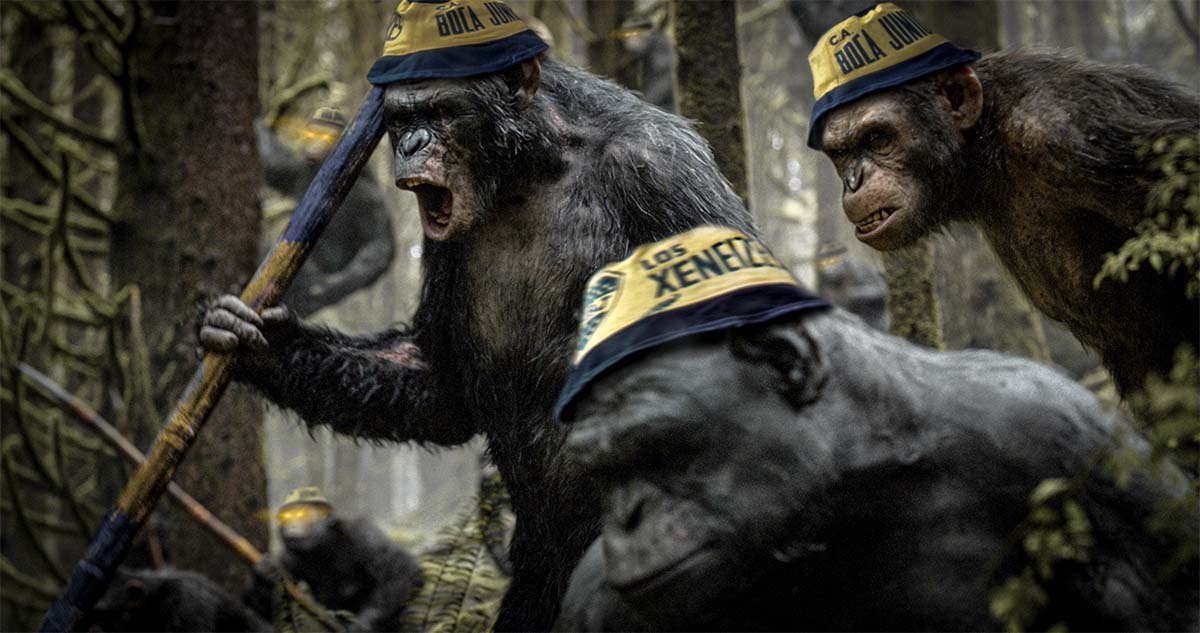 Boca fans have a pretty unique identity, even in the world of eccentric football fans. Can you describe that a little bit?
Boca fans are something else. And I'm not saying this just because it's the biggest club in Argentina. It's a true cultural phenomenon. Every day, something happens and there's a Boca fan in the background, all around the world. I think in social media, Twitter mostly, they become like a plague. The moment they see anything with blue and yellow colors, they react. They are obsessed with any reference to their club.
How do you get inspired?
I love memes. I think that being able to say something just by posting an image is really powerful. No need for words. I found inspiration on different things. I work in advertising so I'm currently looking at day-to-day topics in the news or social media.
You found the need to express the essence of Boca in an easy and funny graphic way.
There are a lot of nuances in each team fandom, but Boca is huge. Every day there's something happening — there are no chill days in the Boca World. And with that, a lot of characters and situations appear. Boca is pretty simple. Pure passion, no time to get too cerebral.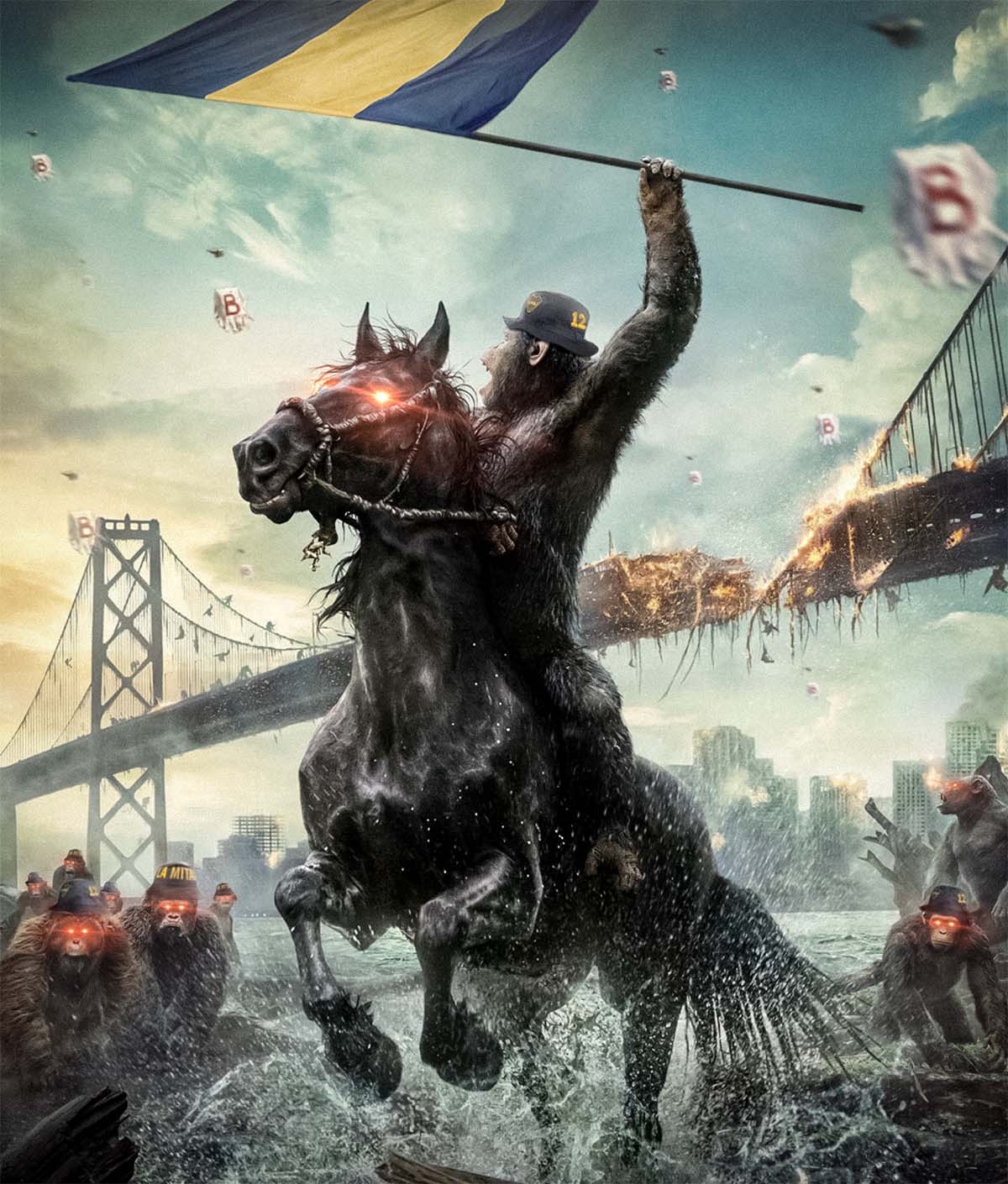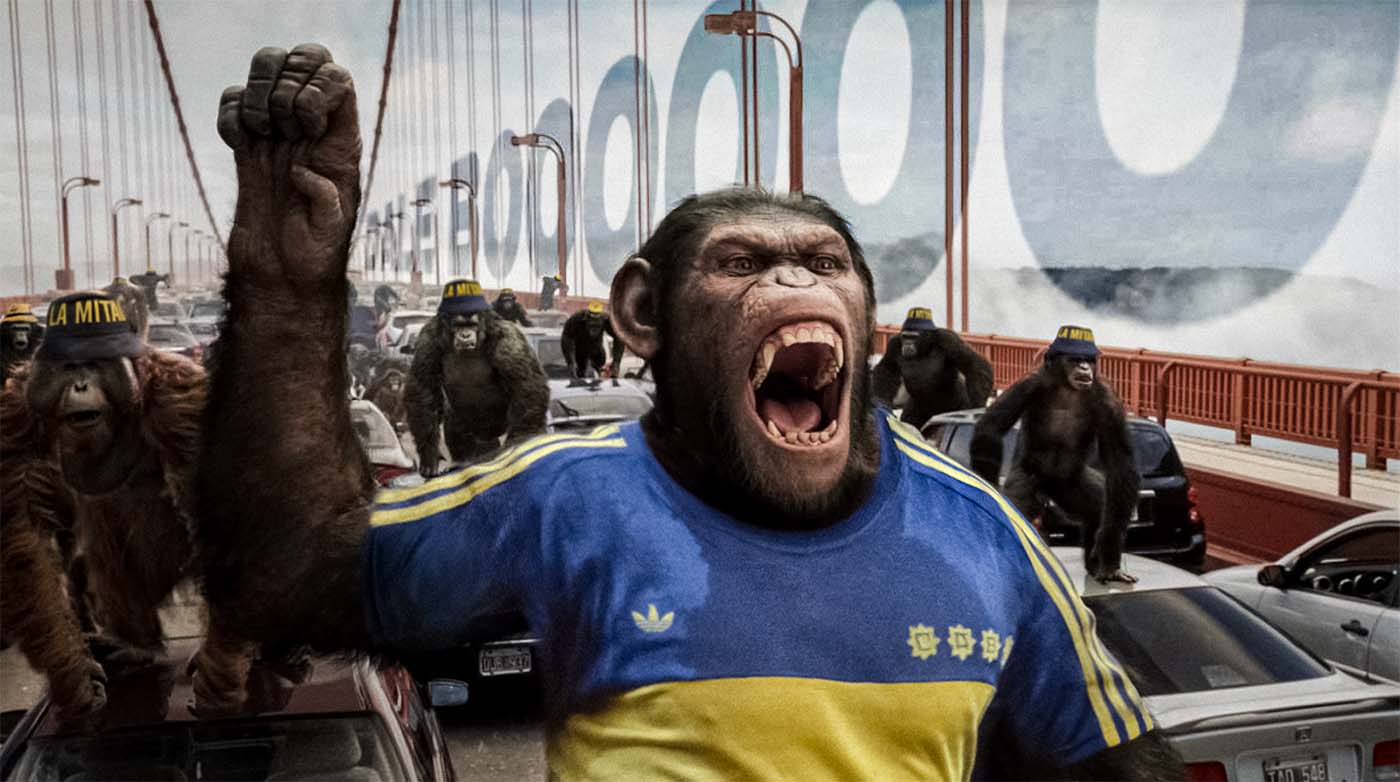 Why so many apes?
Well…that's some curious stuff. To be fair, the first "ape" memes I saw were done by someone else, then I took it very seriously. With my pal Nacho Inventado, we started collaborating and doing posters and images with lots of detail. I think fans got obsessed with them because they are really primitive and full of passion. Those angry gorillas are quite similar to the actual fans in that sense.
What about McDonald's and Boca Juniors as well?
The story goes back to December 12, 2012. Boca Juniors fans, also known as "La 12," got together spontaneously to celebrate the Boca Juniors fan day. This happened to be at the Obelisco, a Buenos Aires landmark for popular gatherings and celebrations. Next to this monument, there's a huge McDonald's, and fans climbed into the store front, and stayed there celebrating. Boca Juniors Day has been celebrated since then. So destroying a McDonald's is now part of the Boca Juniors fan folklore.
How do you feel when you see Boca fans using your images?
Total ecstasy. I love it. I also love how people took those images and used them on avatars, shirts, phone cases, all sorts of stuff. My ultimate dream is to see a meme on a flag in the stadium.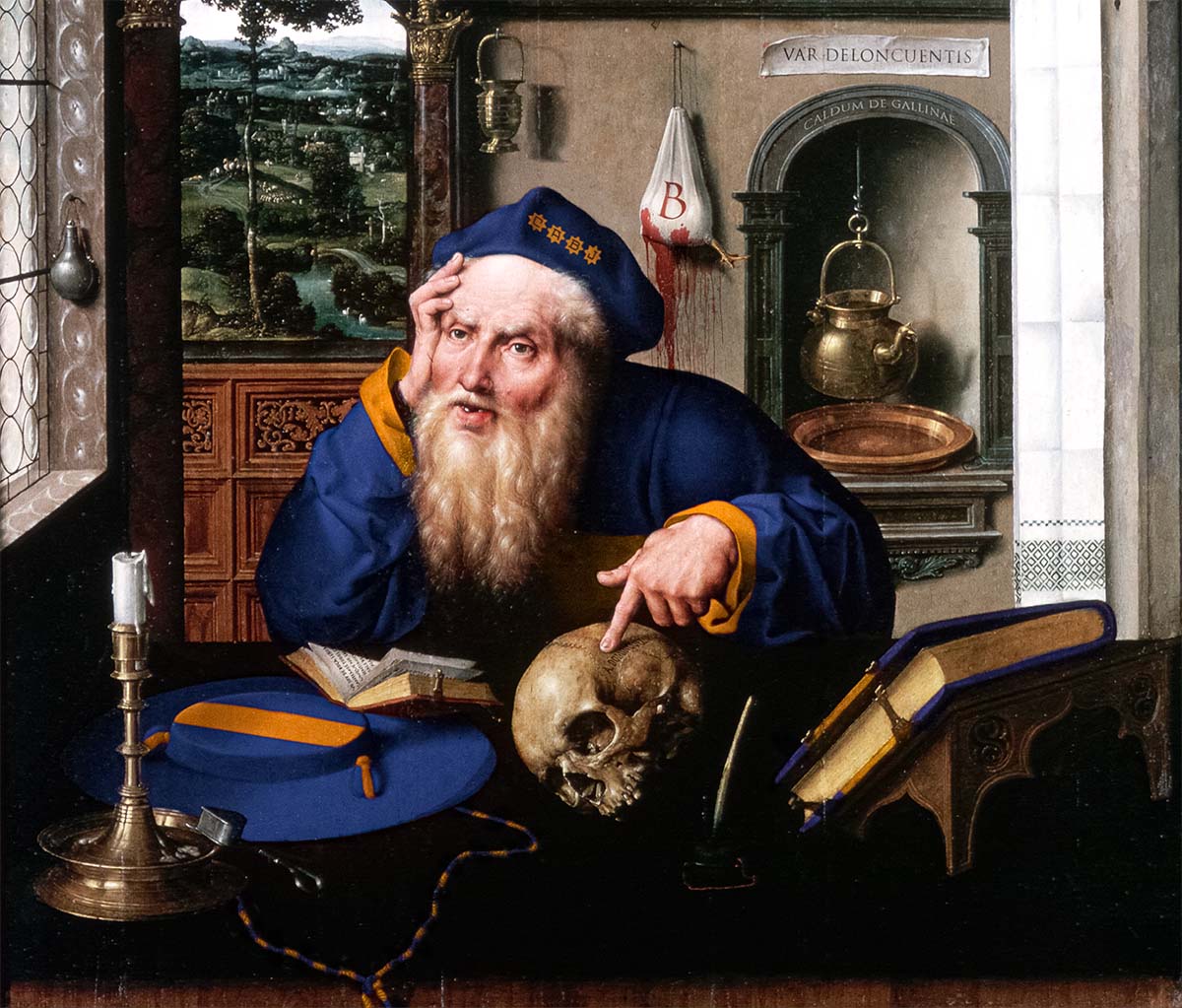 Those classic paintings are so funny and the textures so real. Do they take long to edit?
Oh boy they do. Those type of memes are called "Bocart," where Boca Juniors and classic art meet. Some of them really take a lot of time. I love art, so I try to put some extra work into it. I know that I'm defacing some masterpieces, that's why I try to do it in the most respectful way possible.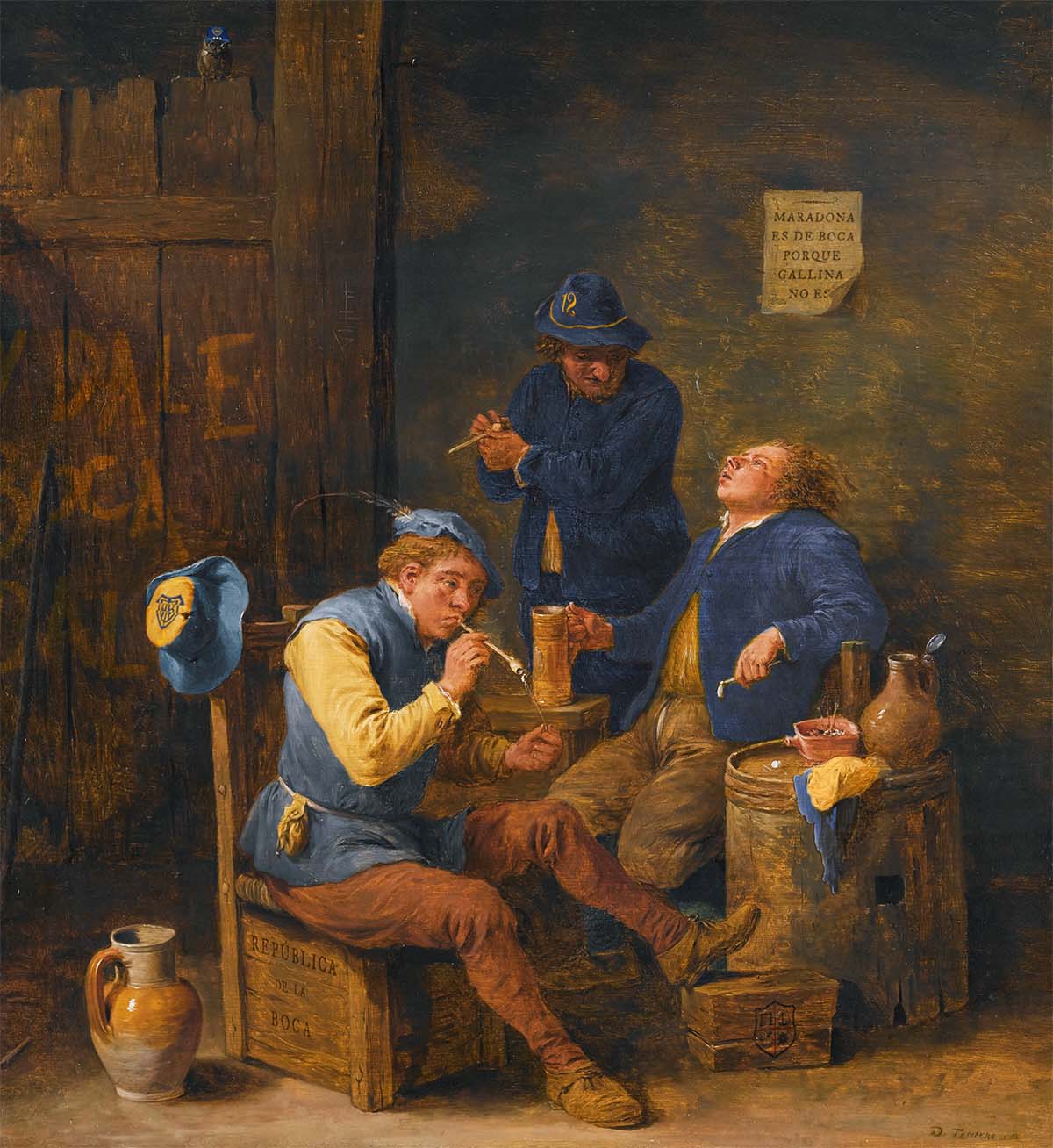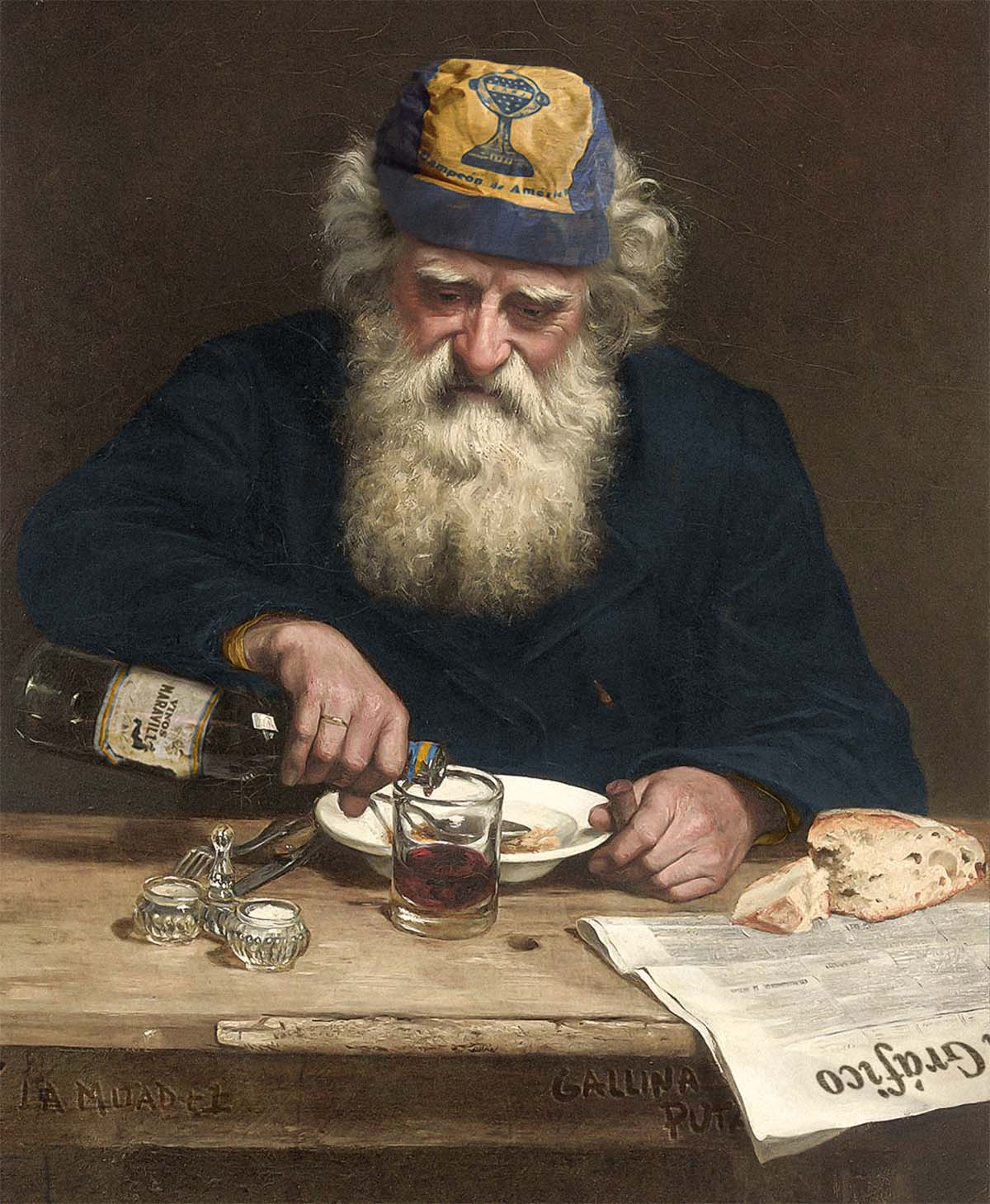 Can you explain those little details you love to put on each image?
Those little details make all the difference to me. Poorly retouching a jersey on the Mona Lisa takes five minutes, but thinking around the painting takes more time.
A couple of examples that come to mind:
The one with the guys in the tavern, the wooden crate in the floor have the Banchero Crest on it — Banchero is one of the most iconic pizza places in La Boca.
Then there's one of an old man reading El Grafico, the most iconic sports publication of Argentina. The newspaper is now gone as it's shifted to digital only.
And lastly, there's one with two guys that got drunk when partying after a game. The drink they have in the floor is a Fernet (an Italian amaro) and Coca-Cola. It's a drink really popular in Argentina. There are ton of hidden easter eggs in the Bocarts.
Follow Bruno Acanfora on Twitter to stay up to date with his latest creations.