Featuring photographer Pancho Monti's captivating images of female Boca Juniors fans, we get a look at the COPA x Bomboneras collection.
When you think of significant football fans from around the world, you cannot ignore the Argentinian die-hards behind Boca Juniors. As an idyllic representation of the adoration of football in the country, the club is the focal point of so many people's lives. And you don't need to visit Buenos Aires to understand that, either.
Photographer Pancho Monti embarked on a journey to showcase the passion of Boca Juniors fans, but he chose to do so in a unique way — through the women of the iconic La Boca neighborhood. His project Bomboneras has illustrated that football fandom isn't entirely male, and has blossomed into a popular Instagram account as well as a book.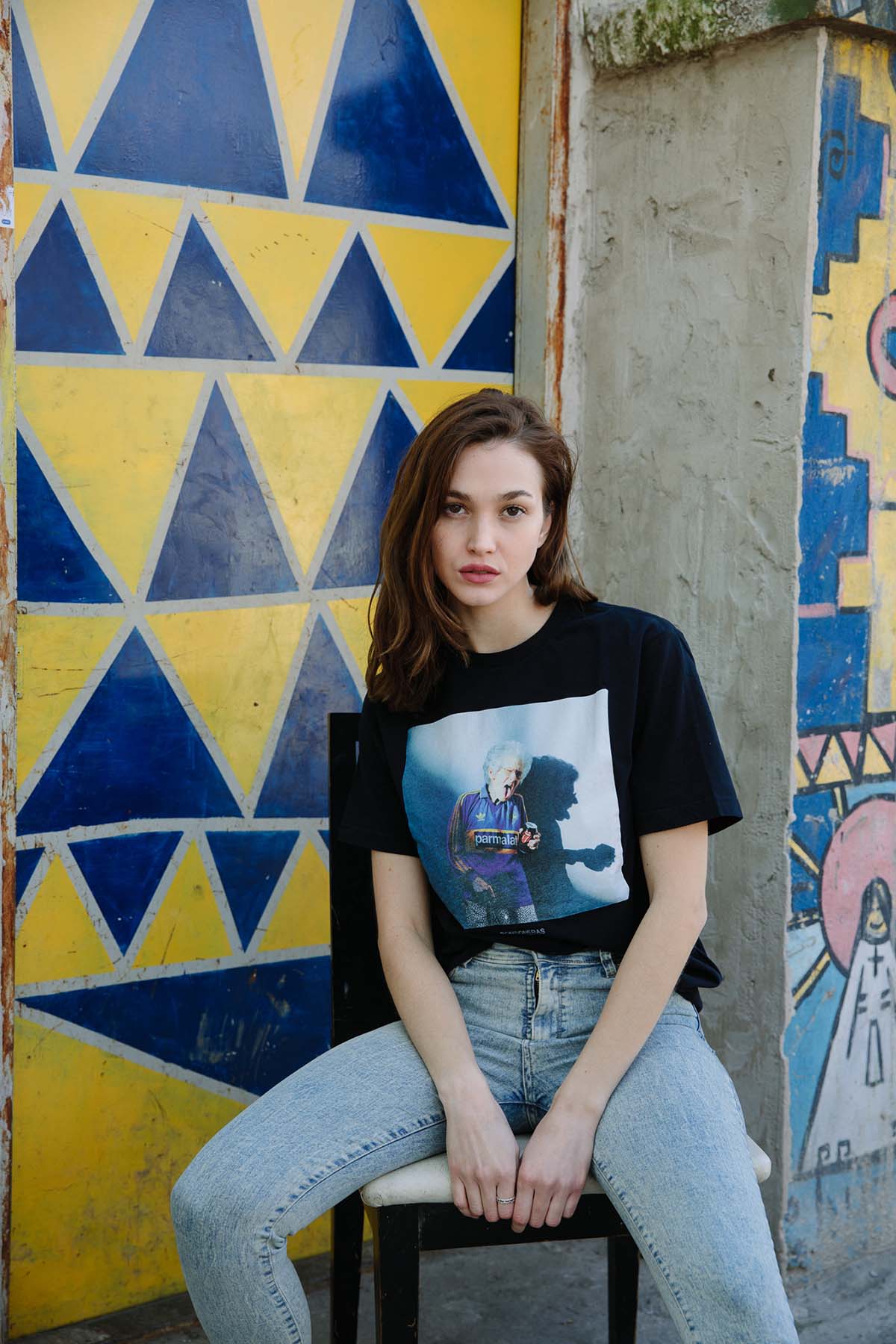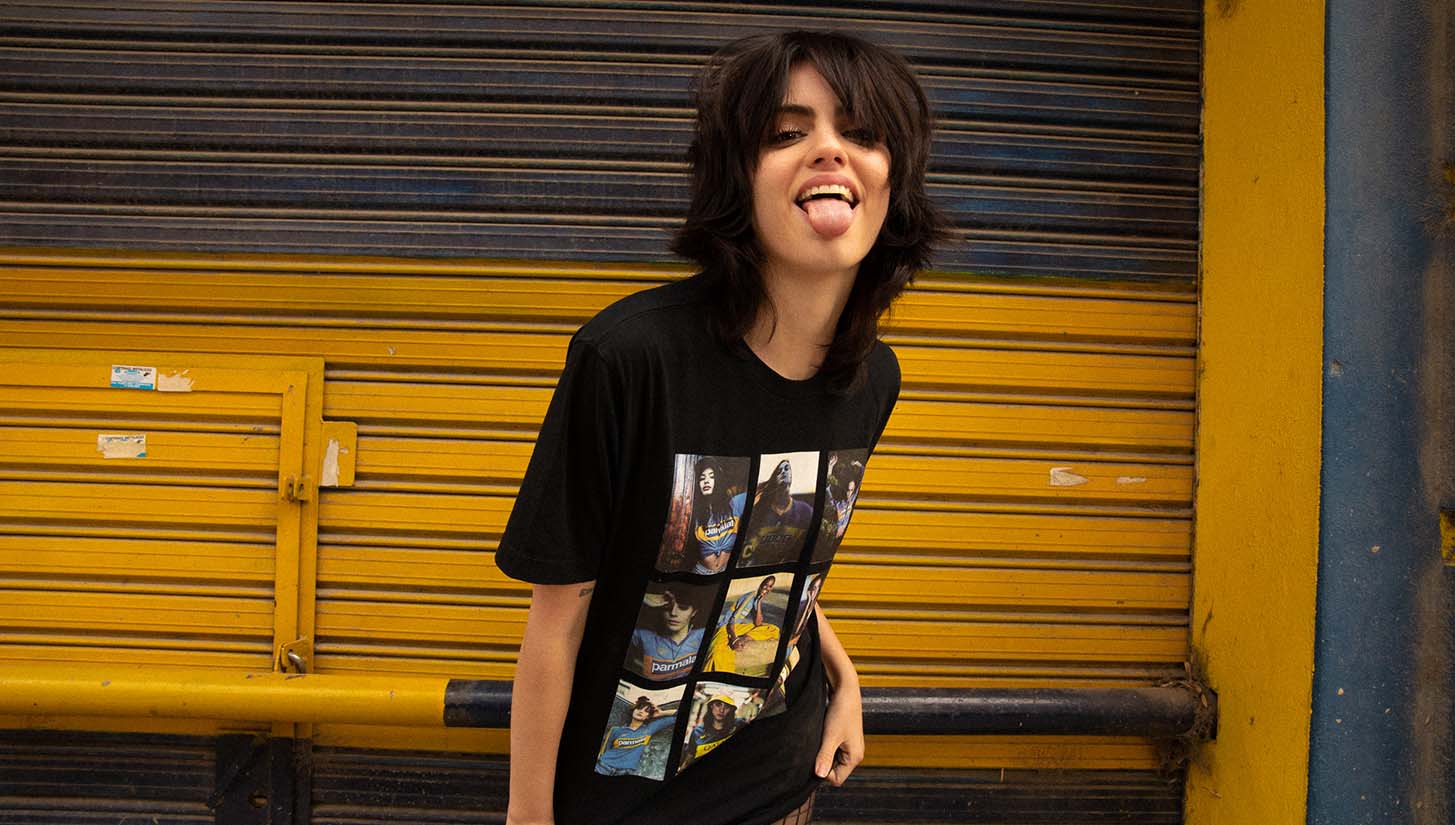 This past September, COPA has teamed up with Monti to bring some of his most epochal images into the football apparel world.
The collection features a pair of t-shirts, one with a collage of some of Monti's best shots, and the other with perhaps his most recognizable one. The late Lilita, a 92-year-old diehard Boca fan with a rebel attitude, adorns the tee in a perfect depiction of the eternal Xeneize spirit.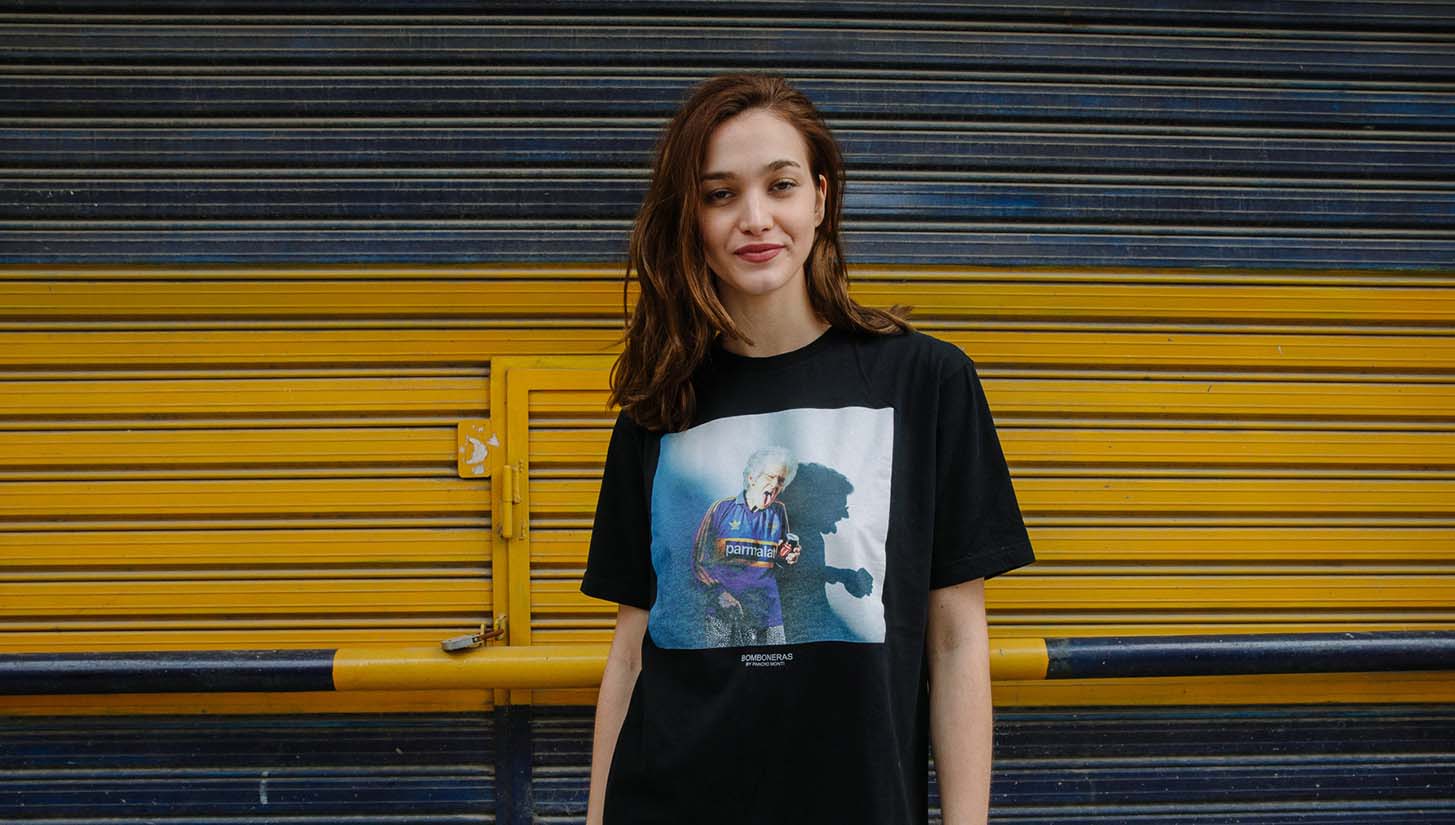 A Rolling Stones can in one hand, her walking stick in the other, and a classic Boca shirt on, the shot of Lilita is a truly special image, one that holds itself in cultural regard within football.
As usual from COPA, the collection uses superb quality garments, something they describe as "their best-kept secret." An all-black tee, with a lovely print and Bomboneras logo accompanying it, this shirt is an ideal cop for your lifestyle collection — if it isn't already.
The COPA x Bomboneras collection is available through the brand's online shop as well as its flagship store in Amsterdam and various global retailers.