The recently released adidas Italy kits signify a the dawning of a new era for the Azzurri. It's clear that adidas is heavily invested in its new top level national team, but how has the initial kit launch campaign landed? 
At the beginning of January, the Italian National Football Federation (FIGC) and adidas made their partnership official. Italy's 19-year PUMA era is now over, and the country clearly had it on the agenda to try and make its ex jealous.
I say this because of a (since deleted) TikTok video that portrayed the old PUMA x Italy kits as being drab, uninspired, and in need of a severe makeover and glow-up using a trend featuring Stranger Things actor Finn Wolfhard. adidas has taken an aggressive approach to the marketing behind its new beau, particularly the informal kind via influencers and social media.
So, what is the brand trying to do?
Italian football is steeped in tradition, and while the country is the defending European champion, it has missed the last two World Cups, and has failed to make it out of the group stage since winning it all in 2006. adidas has realized this, and is looking to break free from the idea that Italian football is old, outdated, and uninspired.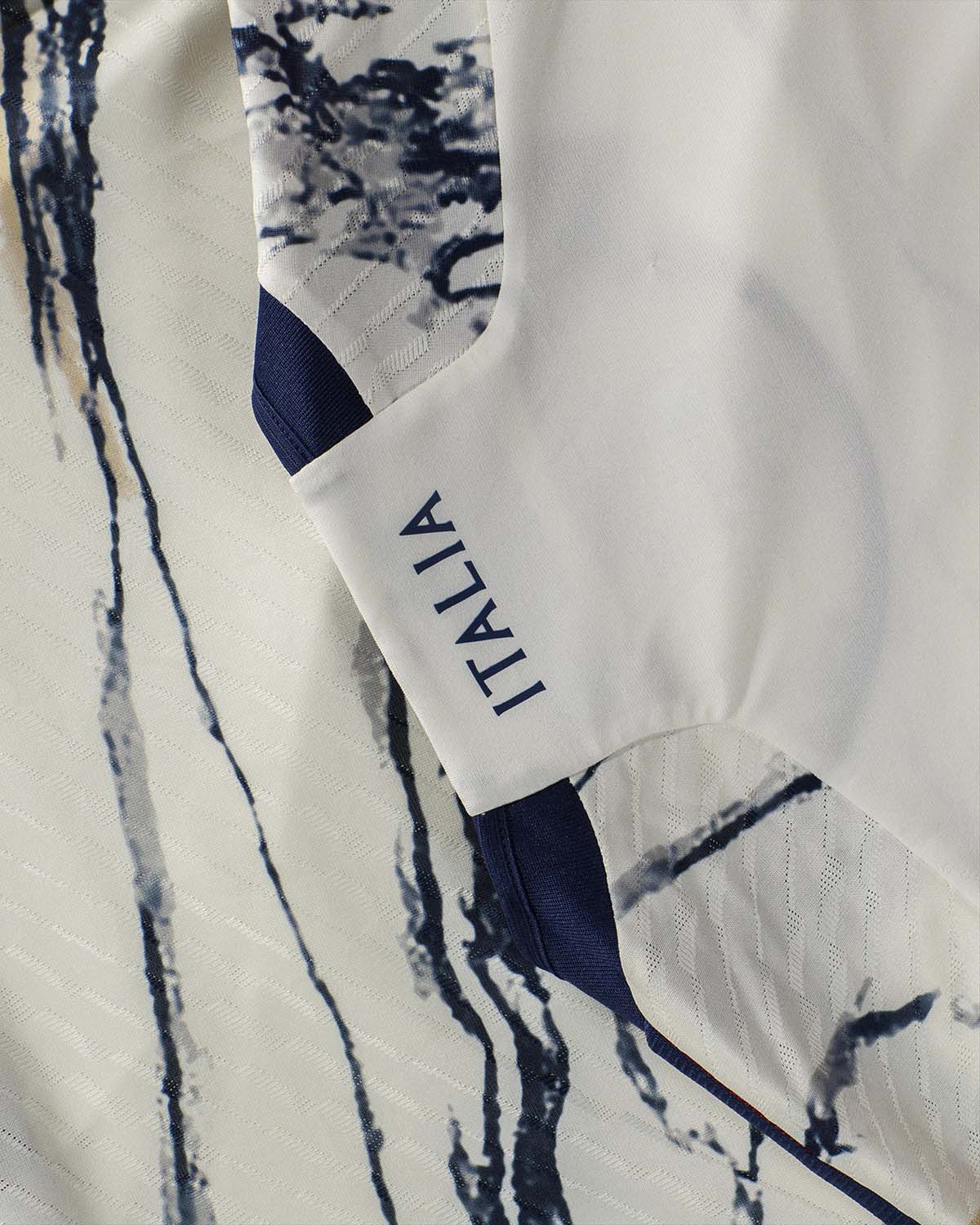 Their newest generation of stars includes not just brilliant defenders and goalkeepers but beautifully intelligent midfielders, attackers, and players that bring finesse and class to the Azzurri.
This rebrand is evident in the new FIGC logo, and a bold take on the initial kits that includes a patterned alternate jersey. PUMA on the other hand, mostly stuck with solid colors for the majority of its Italian kits, although the brand did take risks in other ways.
After these tweaks, adidas was finally ready to release its first Azzurri kits and marketing materials for consumption by eager football fans. Most notably, the brand released a video which features Gianluigi Donnarumma and is narrated by Alessandro Del Piero.
This video pushes the narrative that the fabric of the FIGC is no longer a stuffy, old establishment but is now interwoven with diversity, creativity, and opportunity for all that love football. And while the video certainly starts this campaign on the right foot, someone at adidas made a tragic misstep in trying to bridge the gap between history and being new and exciting. They posted a TikTok that could be described as a weak attempt at a playful jab towards a competitor or even more aptly described as a thinly veiled attempt to appeal to the youth. On the bright side, they realized the mistake and took the video down.
What does the future of FIGC and adidas hold? Is it a cultural reset that takes the learnings of the past while forging a new path? Or is it completely disregarding the past successes and glories because it had moments that didn't meet expectations?
In a way, this campaign strategy has been emblematic of Italian football in recent years. Straddling the line between respecting the past and trying not to rely on it as a way of setting expectations, style, and approaches to the game. What Italian football and adidas need to realize is that they can take the core cultural tenets that have allowed Italy to be a historic footballing nation while not shying away from modern ideas. Sitting on the fence with legs on entirely different sides would be a mistake and missed opportunity, as no real growth is made from indecision.