With a final match victory over former Red Bull Street Style runner-up Daniel Dennehy, Alex Mendoza claimed his second straight and third overall U.S. National Championship. The victory only adds to the dominance the Los Angeles native has had over the U.S. freestyle scene in recent years. 
It was about time the biggest freestyle event in the U.S. finally came to its biggest city. From August 4-5, the Upper 90 facility in the Big Apple saw some of America's best freestylers vie for the title of 2017 National Champion.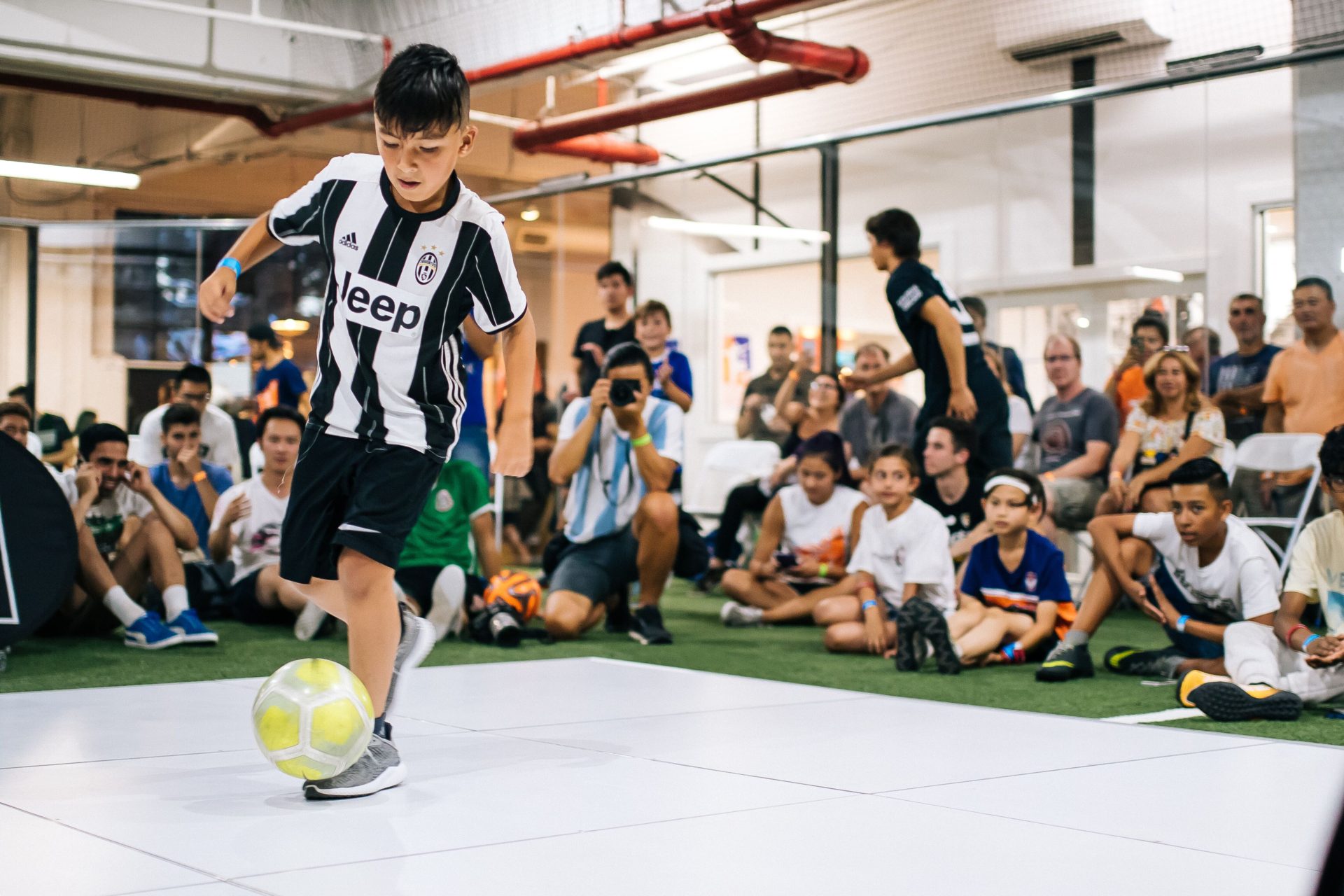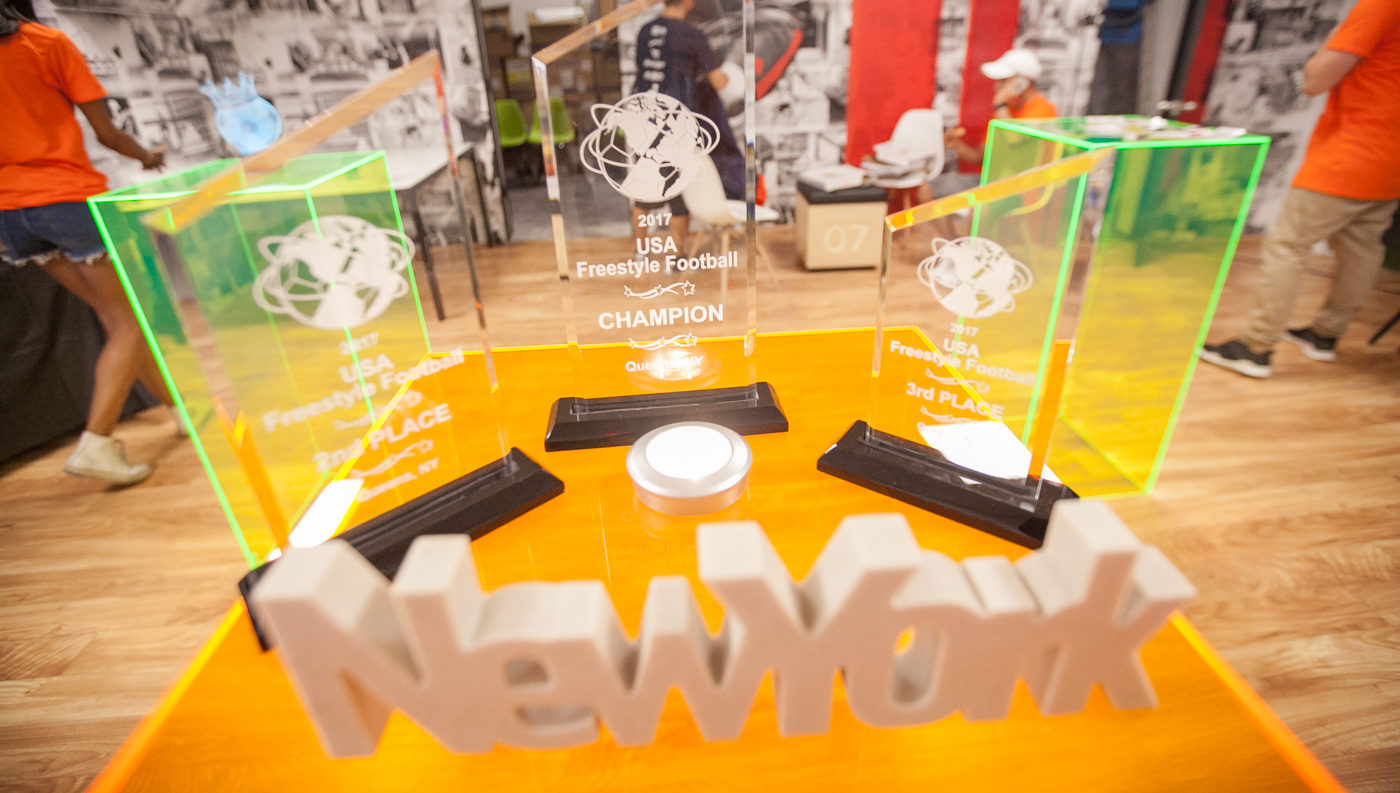 As with all tournaments, the target was on the back of the defending champion. For Alex Mendoza, who has title belts from 2013 and 2016, this was no problem, and he used his big stage experience to his advantage en route to his third National Championship victory.
In a closely contested final battle with freestyle juggernaut Daniel Dennehy, aka Daniel Got Hits, Mendoza was able to pull off enough clean combos to trump the former Red Bull Street Style runner-up, who had a few drops throughout the matchup.
While Dennehy's routine had a visibly higher degree of difficulty than Mendoza's, the star-studded trio of judges Tobias Becs, MichRyc, and Boyka rewarded Mendoza's clean, precise rounds.
Several standouts from last year's tournament did not appear over the weekend, including second and third place finishers Khoa Nguyen and Fahad Al Breiki, respectively. However, there were some familiar faces in the field, including Caitlyn Schrepfer, who made it to the top 16 despite competing in an otherwise all-men field.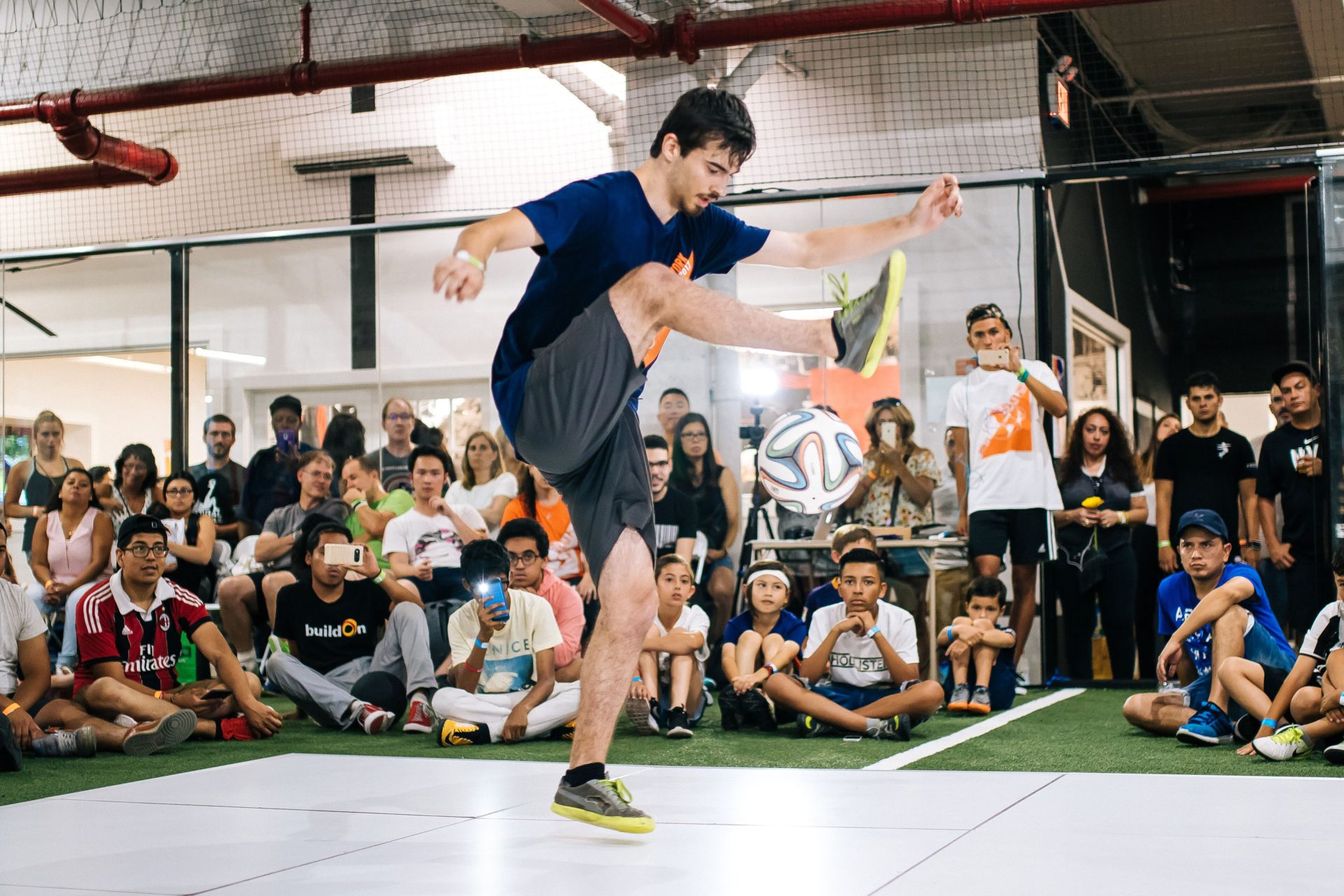 The atmosphere at the Queens-located Upper 90 matched the high level of freestyle present, with fans and high profile judges creating a buzz felt by all in attendance.
"The competition itself was one of the best I have ever witnessed in terms of crowd, location, and vibes," said freestyler Vincent "Spinny Vinny" Grady, who made it to the top 16. "Meeting up with all of the prestigious international judges and fellow domestic freestylers transformed it into a communal ritual of spiritual bonding and fellowship."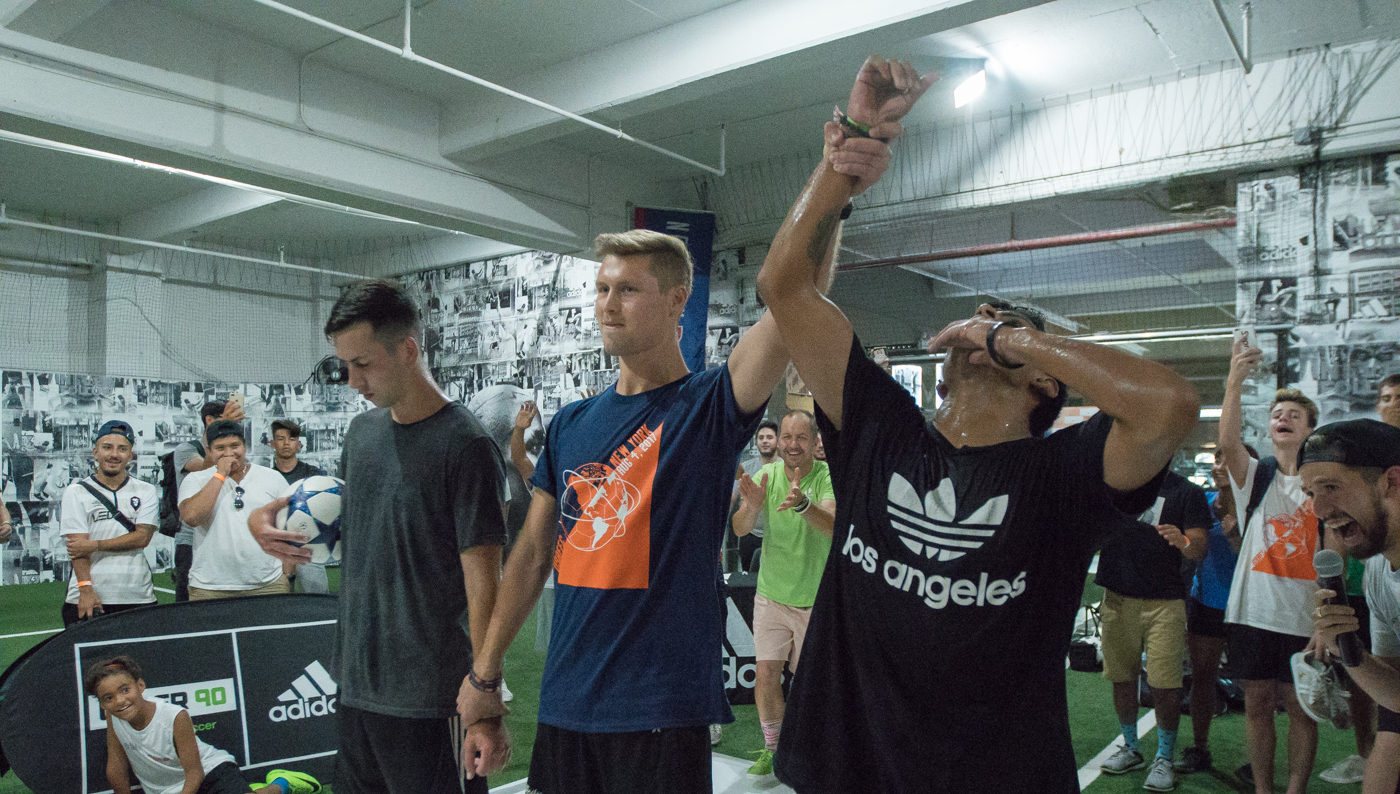 While freestyle in the U.S. continues to grow, the man at the top remains the same. While both this year's and last year's National Championship had some key competitors missing, you have to give Mendoza credit for not only showing up, but showing out, especially when it means the most.
Photography by Adolfo Lee and Sebastian Ramirez.