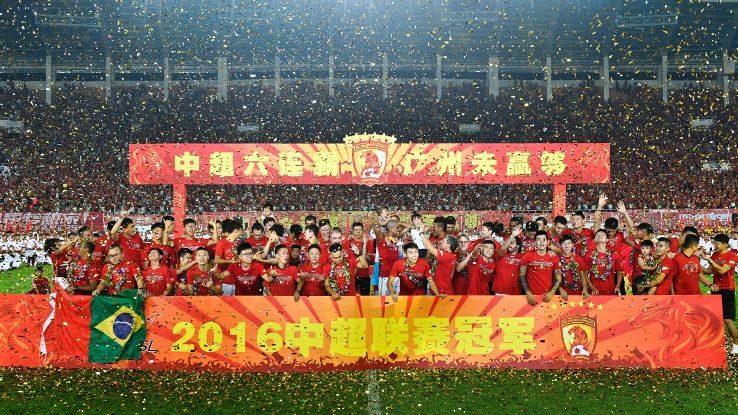 With globalization and teams in China wiling to splash large amounts of cash, we're beginning to witness the start of a Chinese Super League manifest destiny.
Last Sunday, Brazilian midfielder Oscar started a mid-game skirmish while playing for Shanghai SIPG of the Chinese Super League. The incident, which has earned the former Chelsea star an eight-game suspension, won't likely furrow his brow, as he's set to make over $23 million this year. That's over $700,000 per game.
Here's the thing. Oscar isn't even the CSL's top paid player. He's not even in the top two. Ezequiel Lavezzi, who left Paris Saint-Germain for the Habei China Fortune F.C. in 2016, takes the cake at over $46 million a year, which is more than both Ronaldo and Messi's yearly salaries combined. Following Lavezzi is Shanghai Shenua's Carlos Tevez, who departed from Boca Juniors for a cool salary of $36 million.
Over the past few years, the CSL's spending has spiked as part of an effort to improve the quality of soccer in China, partially spearheaded by its soccer-fanatic president, Xi Jinping. The increase of spending has brought over imports of the likes of Alex Teixeira, Paulinho, and Jackson Martinez, all from top-tier European teams.
In addition, China has become an offseason destination for players from all leagues. Paul Pogba, who recently returned to Manchester United for a record transfer fee of $117 million, is currently on a promotional tour in China with Adidas. While there, he linked up with former Juventus teammates Juan Cuadrado and Tevez. They say money talks, and that's evident with China's star appeal.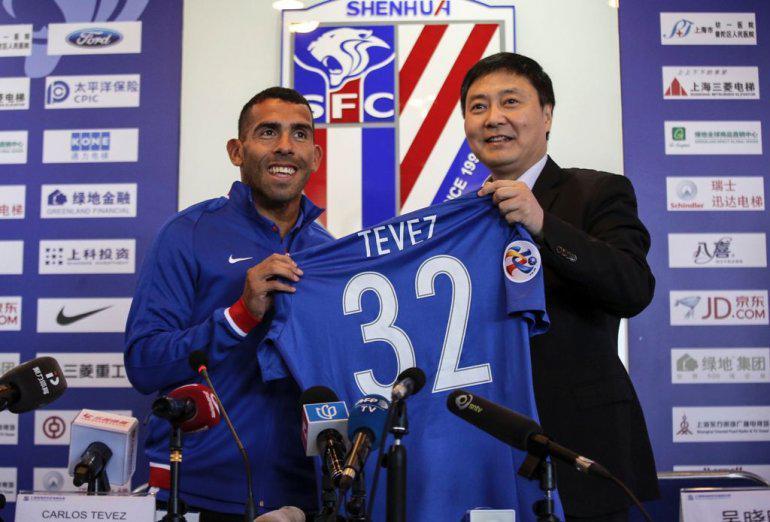 The President's lofty expectations of a World Cup by 2050 have been well documented, and in addition to lucrative CSL contracts, efforts have been made to build 50,000 soccer academies by 2025 to grow talent from the ground up.
China's ambitions of domestic improvement liken to those of the U.S. However, unlike the MLS, which has been known to sign former stars that are past their prime, the CSL has been able to lure those still in their youth, like the 25-year-old Oscar.
The difference? Well, the only one that matters — money. The highest paid MLS player, Orlando City's Kaka, makes just over $7 million a year. Not quite chump change, but still a fraction of top earners in the CSL.
Only time will tell if the effects of splurging on superstars will trickle down to the development of Chinese players. In addition, we will see if this overpay-for-play method remains sustainable.