France, Denmark, Tunisia, Australia. Group D proves to be our toughest challenge yet in our quest to name the best World Cup kit worn by every team heading to Qatar in November. 
We're now under a month to go until the long-awaited 2022 World Cup, and our series chronicling the best kits worn on the biggest stage from every nation heading to Qatar continues with Group D.
Each nation in this group has a significant history at the World Cup, none of course more so than France, the defending champions. But with six appearances apiece from Denmark, Tunisia, and Australia, each country is no stranger to the bright lights of the world's premier sporting event.
The depth of options in Group D is perhaps the most vast out of any group so far, which provided us with some fun choices for each nation's best ever World Cup kit.
France: 1998 Home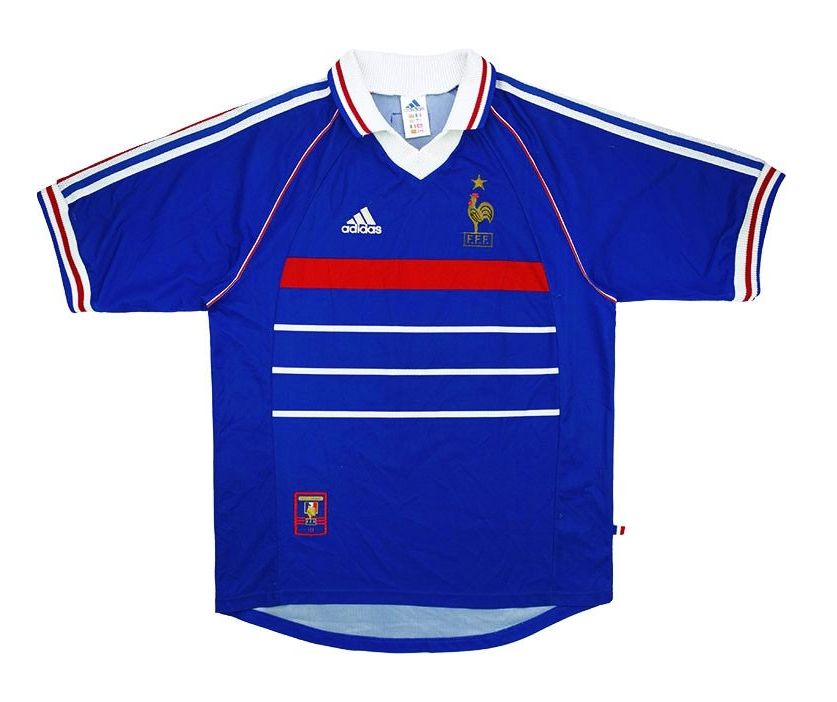 With 16 appearances at the World Cup, there were plenty of France kits to parse through when determining their best ever. But just one glimpse at Les Bleus' 1998 home shirt renders over 90 years of World Cup history moot.
Yes, the fact that names like Zidane, Henry, and Viera wore this shirt on their ways to hoisting the trophy makes it much more memorable, but even if France heavily disappointed (as it would four years later), you couldn't ignore the beauty of this shirt. The single red stripe has become an icon in football kit design, making a return for France's EURO 2020 home kit and many other retro-inspired apparel drops.
France has a history of fantastic shirts both in the World Cup and elsewhere — 2014, 2006, and 1978 just to name a few, so the fact that this shirt is clearly the nation's best says plenty.
Tunisia: 2022 Third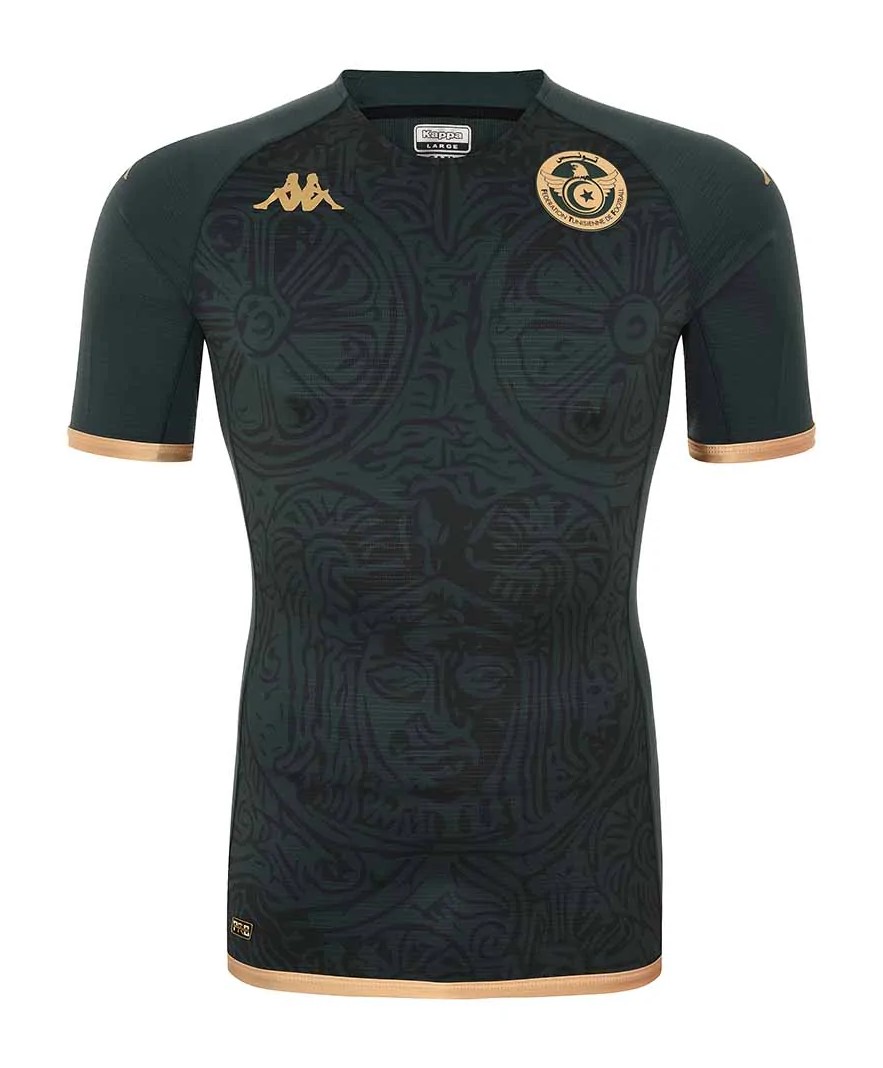 The North African nation heads into Qatar looking to make it out of the group stage for the first time in its history, which could prove to be a difficult task. But the Eagles of Carthage will certainly be one of, if not the best looking teams in their group. The olive green third kit, a nod to the country's olive oil production, looks particularly regal with gold accents and a pattern that is seen on both the home and away shirts as well. Kappa's only entry in the 2022 World Cup is an absolutely fantastic one.
Denmark: 1998 Goalkeeper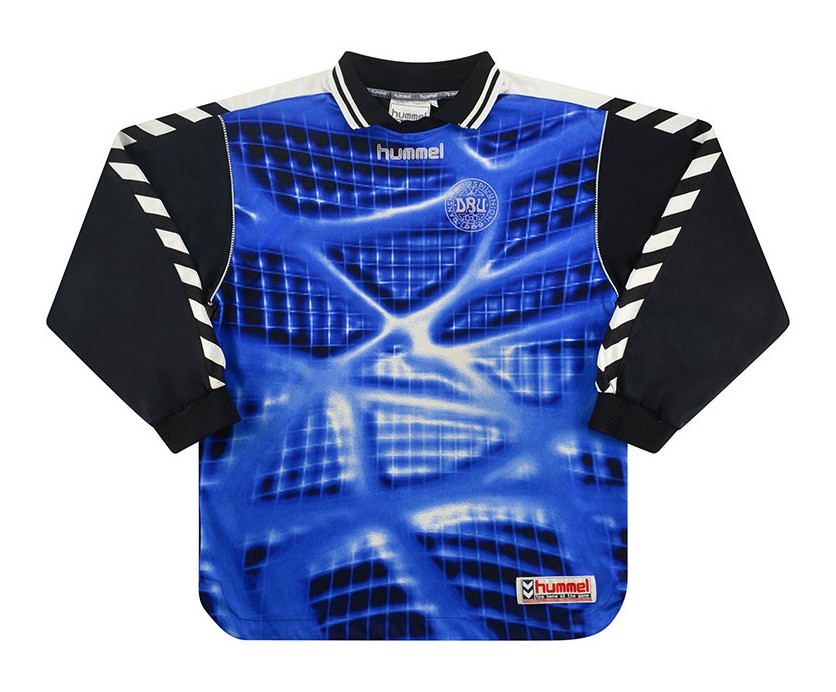 Tunisia would undisputedly have the best kits in Group D if it weren't for the trio of monochrome Danish shirts. However, given Denmark's knack for producing some of the best kits in all of football, this year's lineup doesn't even crack the top two from the Scandinavian nation.
The Red and Whites' kit from 1986 is one of the most highly regarded designs of all time, and kit manufacturer Hummel might've cooked themselves up the best template we've ever seen. However, we had to select the out-of-this-world goalkeeper shirt from the 1998 tournament as Denmark's finest.
The 3D pattern is peak late-90s/early-2000s aesthetic, and it would look more in place as the backdrop in a synth pop music video than on a football shirt. But that's what makes it so amazing.
Australia: 1974 Home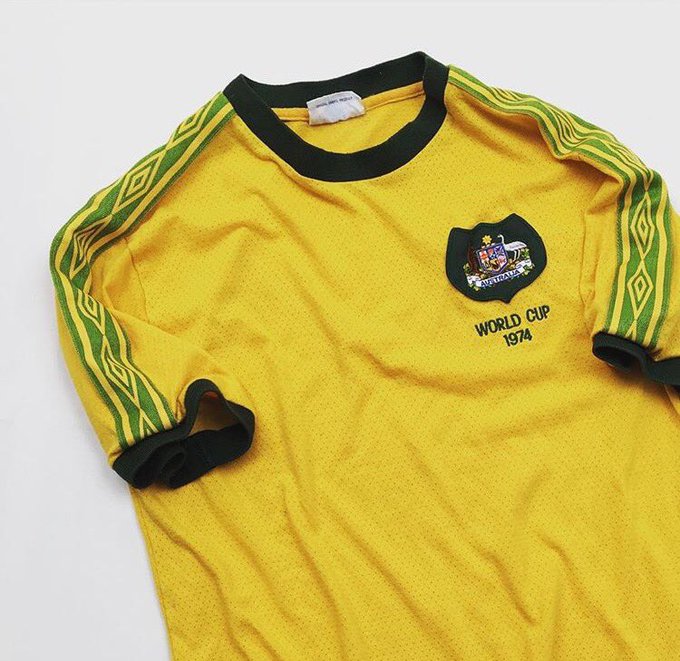 Throughout the '90s, Australia was the benefactors of some iconic template designs, mostly from adidas. Whether it was the EQT or famous "diamond" designs, the Aussies and the Three Stripes were a match made in heaven. Unfortunately, the country didn't qualify for a single World Cup between 1978-2006, making all of those wonderful designs ineligible for this list.
That leaves us with a handful of uninspired Nike shirts from 2006 to today, and also a simple yet effective design from Umbro in 1974. The Socceroos' first ever entry to the tournament featured a classic design that Umbro has gone back to in recent years, with the brand's iconic diamond shoulder tape accenting a Brazilian-esque bright yellow base.