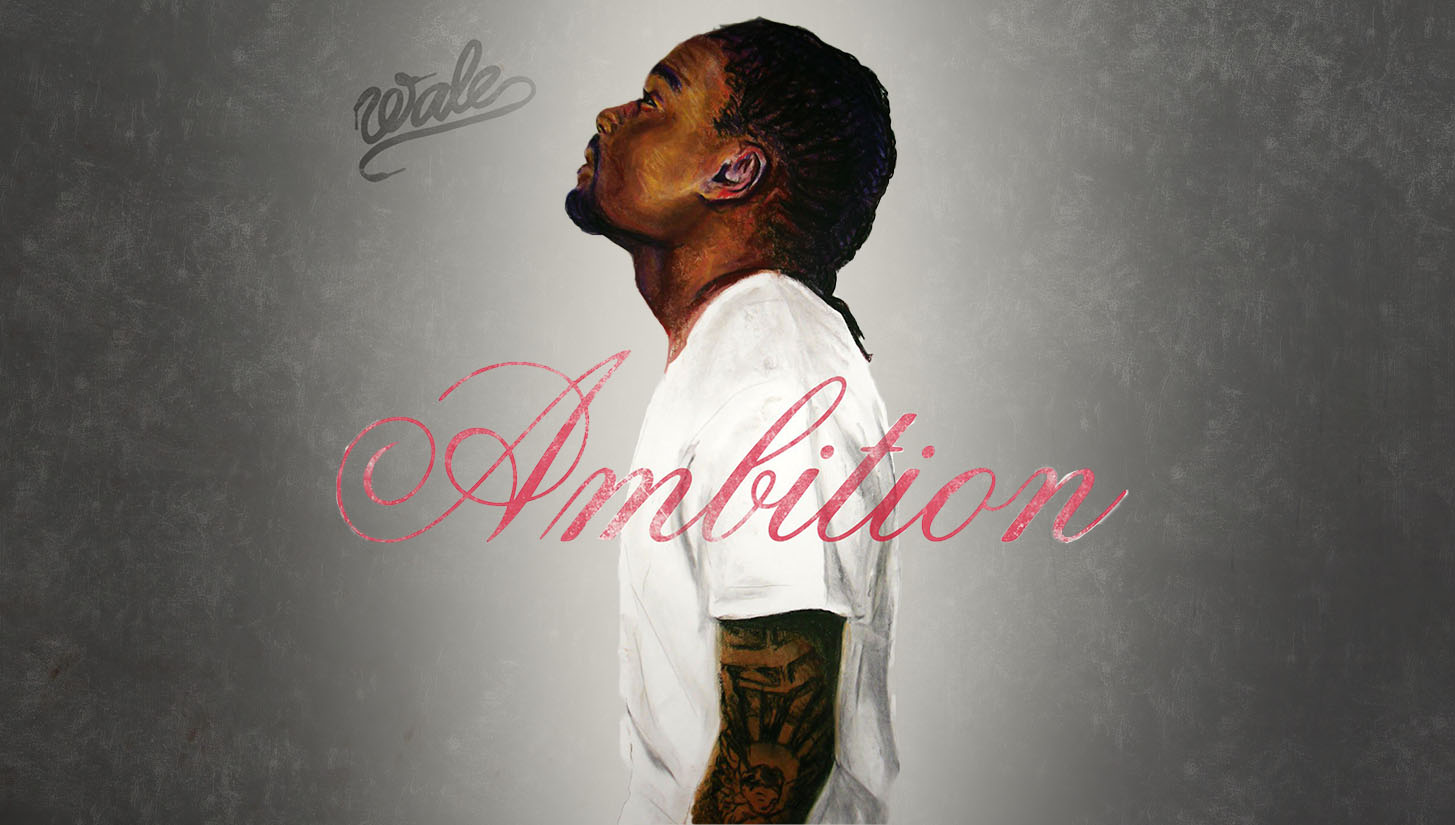 Released 10 years ago today, Wale's Ambition is worth a revisit. We take a look back at the sophomore album from the DMV rapper, who's a noted sports fanatic and frequent DC United representer.  
Wale has built a solid fanbase for himself through unabashed authenticity and unwavering sincerity. On November 1, 2011, the DMV rapper released Ambition after signing with Maybach Music Group, and he used the moment to transcend his previous brand that consisted of his love for Seinfeld and lyrical consciousness. After his 2009 debut, Attention Deficit, sold a mere 28,000 units in its first week, Wale took a few pages from MMG boss Rick Ross's playbook and returned with a masterful blend of soulful horns, twerk-tastic slaps, luxury raps, and motivational messaging.
DC United …🌙 pic.twitter.com/3SDSiSUDP4

— Wale (@Wale) July 16, 2018
The Washington, D.C. native is also a fan of the beautiful game, and has been a supporter of DC United since the Ambition era. In 2010, he performed at the team's home opener and frequently wears their jerseys. He even gave them a shoutout with some Freddy Adu wordplay on "Break My Heart" from his 2019 project, Wow… That's Crazy. Wale, who is of Nigerian heritage, credits his father and uncles for getting him into the beautiful game, and in a 2010 interview with the club, acknowledges DC United's glory days in the '90s as reason for him to be a fan.
"I remember when they came through when the league just started, they was winning everything," he said while attending a practice. "As long as we're winning something in D.C., man, it's good, good morale for me."
The 10-year anniversary of Ambition comes on the heels of the recently released Folarin II, a project that shows Wale's growth and ability to step outside of the hit-making formula that made his second album so popular. Rick Ross joins him on "Light Years" to show that the Maybach Music Group legacy is strong and he enlists newcomers Maxo Kream and Yella Beezy on "Down South" to put his own spin on a different regional sound.
As Wale remains in hip-hop conversations today, Ambition will always be a project of note because of its commercial success and everything that stemmed from it.
Here are five reflections on Wale's Ambition on its 10-year anniversary:
A Crossover Into the Mainstream
While some fans will be fond of Wale's debut album, Attention Deficit, Ambition is the one that really put him on the national hip-hop landscape. His pair of Seinfeld-themed projects, The Mixtape About Nothing and More About Nothing, in addition to a spot on the 2009 XXL Freshmen of the year list along with future stars Kid Cudi and Curren$y, showcased his potential — which was all realized with his sophomore album.
The project debuted at No. 1 on the Billboard R&B/Hip-Hop Albums chart and was even No. 2 on the Billboard 200. This gave him the lane to release two more No. 1 albums with The Gifted and The Album About Nothing. Coming off the massive commercial success of his feature on Waka Flocka Flame's "No Hands" (which was also on More About Nothing), Wale got his own taste of radio success as Ambition produced several Hot 100 hits, including "Focused" with Kid Cudi, "That Way" with Jeremih, "Lotus Flower Bomb" featuring Miguel, and the motivational title track produced by T-Minus that served as an MMG posse cut with Meek Mill and Rick Ross.
A Talisman of the MMG Glory Days
In 2011, MMG was among rap's elite groups with Young Money, as A$AP Mob and Odd Future were blossoming. The label was inescapable at the time with songs like "Aston Martin Music" and "Amen" (both featuring Drake) in heavy circulation. Rick Ross's "Maybach Music Group" tag (whose voice was identified a year later as Australian model Jessica Gomes) is stamped all over Ambition . Rozay makes two appearances on the album with Meek Mill joining for the opening verse of "Ambition." The collective has since had some hiccups with Wale and Meek Mill beefing and, just last week, Meek Mill suggesting that he hasn't been paid by his label, but they were nothing if not dominant for a few years.
The Beginning of a Stellar Partnership with Jeremih
One of the most underrated tracks off Ambition is "That Way," a silky cut where Wale teases a girl, saying he wants her but can't commit to much more than a quick hit during a layover. Jeremih's crooning hook anchors the song over Lex Luger's mesmerizing soundscape of horns, piano, and drums that truly transports the listener to a breezy getaway. It serves as the first of many collaborations between the two artists. "That Way" reached No. 49 on the Hot 100, but was passed by the duo's 2019 collaboration "On Chill" at No. 22. The song has 101 million views on YouTube. "The Body" was another sultry track from 2015 that only made it to No. 87, but shows the incredible chemistry between Wale and Jeremih.
A Sports Time Capsule
Wale's sports fandom goes beyond soccer as he's also a big supporter of the Washington Football Team and Washington Wizards. On Ambition, he lives up to the precedent he set for himself as a sports expert with songs like "Varsity Blues." On "Legendary," he compares himself to the late former Los Angeles Dodgers manager Tommy Lasorda. He also name drops NBA All-Star Kemba Walker on "Double M Genius" with some clever wordplay on Pittsburgh, the team that Cardiac Kemba knocked out of the Big East Tournament in that year's March Madness. Other athletes that Wale references include Kevin Love, Carmelo Anthony, and Mark McGwire, all figures that '90s babies would instantly recognize and have a memory of.
Positioning Himself Among the Biggest Stars in the Rap Game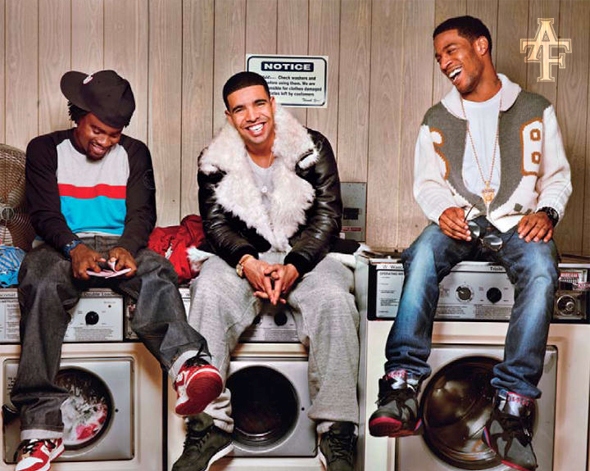 Drake just received the Artist of the Decade Award from Billboard, but 10 years ago, Drizzy was far from the singular and polarizing icon that he is today. He, along with the likes of Wale, J. Cole, and Kendrick Lamar, was part of a new generation of artists that would usher rap into a new era. The title for Artist of the Decade was anyone's for the taking.
When Ambition dropped, Drizzy was gearing up for his sophomore album, Take Care, and was a foreigner to the Grammy stage. J. Cole had just dropped his debut album, Cole World: The Sideline Story and was adapting to his own new-found fame. Kendrick Lamar was a year away from his game-changing project good kid m.A.A.d city, but was bubbling with the release of his debut album, Section.80 and a major co-sign from Dr. Dre.
Wale was actually the first of the bunch to be named to the XXL Freshman list in 2009, but he carved similar lanes with the other soon-to-be-rap titans as they all collaborated, co-signed each other, and overall just had fun doing what they loved. It's been a pretty good decade for them all.