When we first caught up with Simon Colyn, he was a starry-eyed 16-year-old kid fresh off his MLS debut. Now a grizzled veteran at 18, we sit down with the Vancouver Whitecaps midfielder to discuss the MLS Is Back Tournament, his trial with PSV, and what it's like being a pro at such a young age. 
Most serious 18-year-old athletes are preparing for their freshman year of college. Simon Colyn is about to enter his third season as a professional.
Simon Colyn scored a BANGER yesterday in #GACup action for our @WFCAcademy U-17s ?#VWFC pic.twitter.com/mW4ueFbTd7

— Vancouver Whitecaps FC (@WhitecapsFC) April 15, 2019
His MLS debut in 2018 at 16 years old remains his only first team appearance, but he's been hard at work since, crafting his skills to get back into the lineup. In addition to training with the Vancouver Whitecaps' first team and development squad, Colyn spent two weeks in Eindhoven with PSV late last year.  
While his parents are of Dutch heritage, the trip was nevertheless eye-opening for him, as you'd expect from any trial with one of the most historic football clubs in the world. He met the legendary Ruud van Nistelrooy, now PSV's U19 manager, while also experiencing why the club is at the forefront of player development firsthand.
Although the trial was short-lived, Colyn came back to his native Vancouver reinvigorated, and he earned a spot on the Whitecaps' MLS Is Back Tournament roster.
The Whitecaps are no stranger to producing young stars, as Alphonso Davies, who has blossomed into one of the world's top players after transferring to Bayern Munich in 2019. Colyn is also one of seven players currently listed on the Caps' roster that is 20 or younger.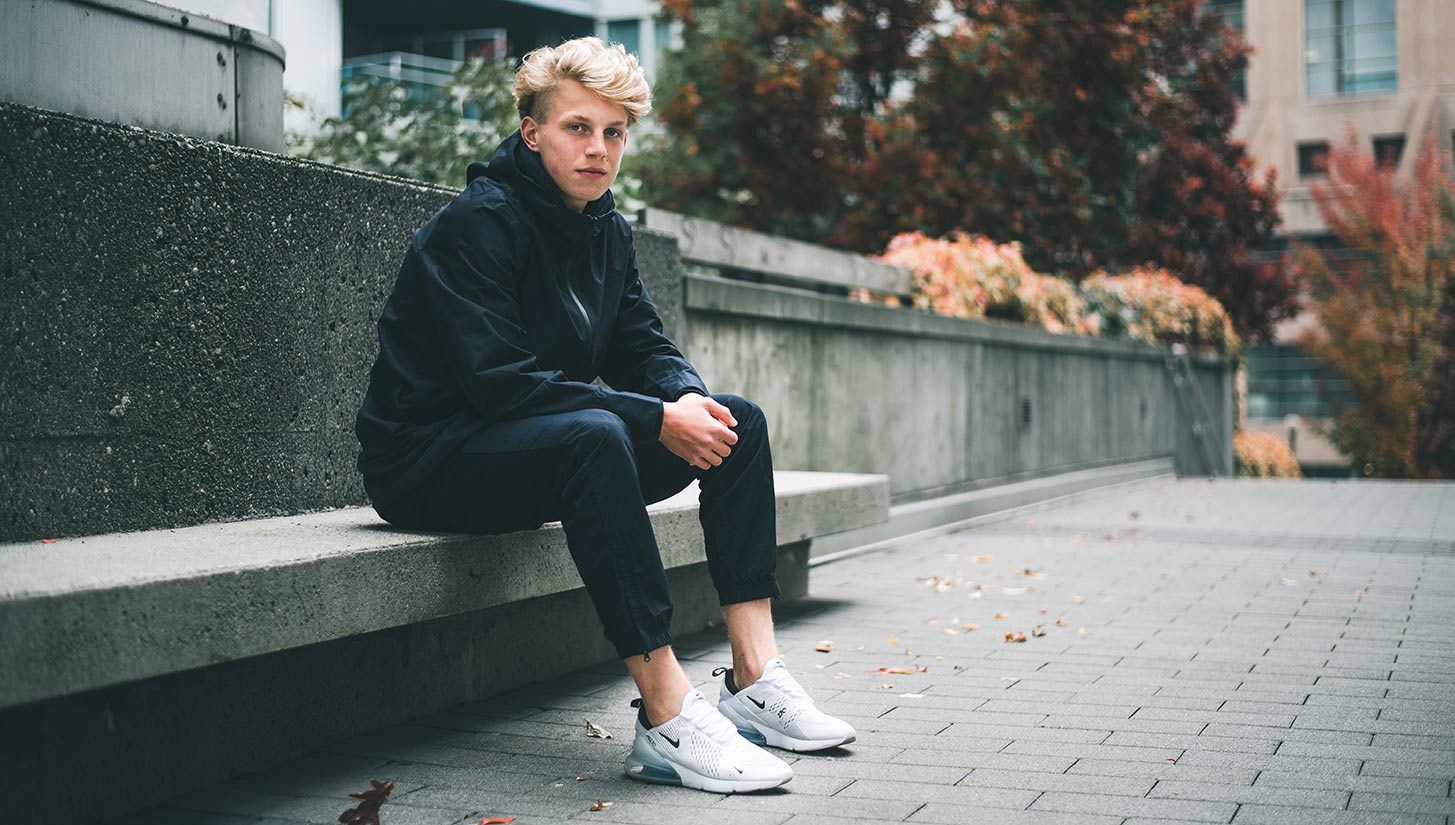 For our latest Face Time installment, we caught up with Colyn to discuss what he was able to pick up from Davies during their brief time together, his experiences in Orlando and Eindhoven, as well as his latest fashion pickups and who is the best-dressed player on the Whitecaps.
You can watch the entire interview above or catch snippets on our Instagram page. Be sure to follow Simon Colyn on Instagram to stay up to date with his latest moves.