Wrapping up in dramatic fashion in last Saturday's championship game, we take a look back at what was a rollercoaster of a 2021 NWSL season. 
Soccer is known as the beautiful game. The poetic movement of 22 bodies interchanging and swapping one space for another, weaving patterns across a bright green field while also applying craft and artistry as they manipulate a ball with an appendage never intended for such manipulation. It's a wonder that a game, templated so much on beauty, could have such an ugly side to it. It's there though — and it's ugly.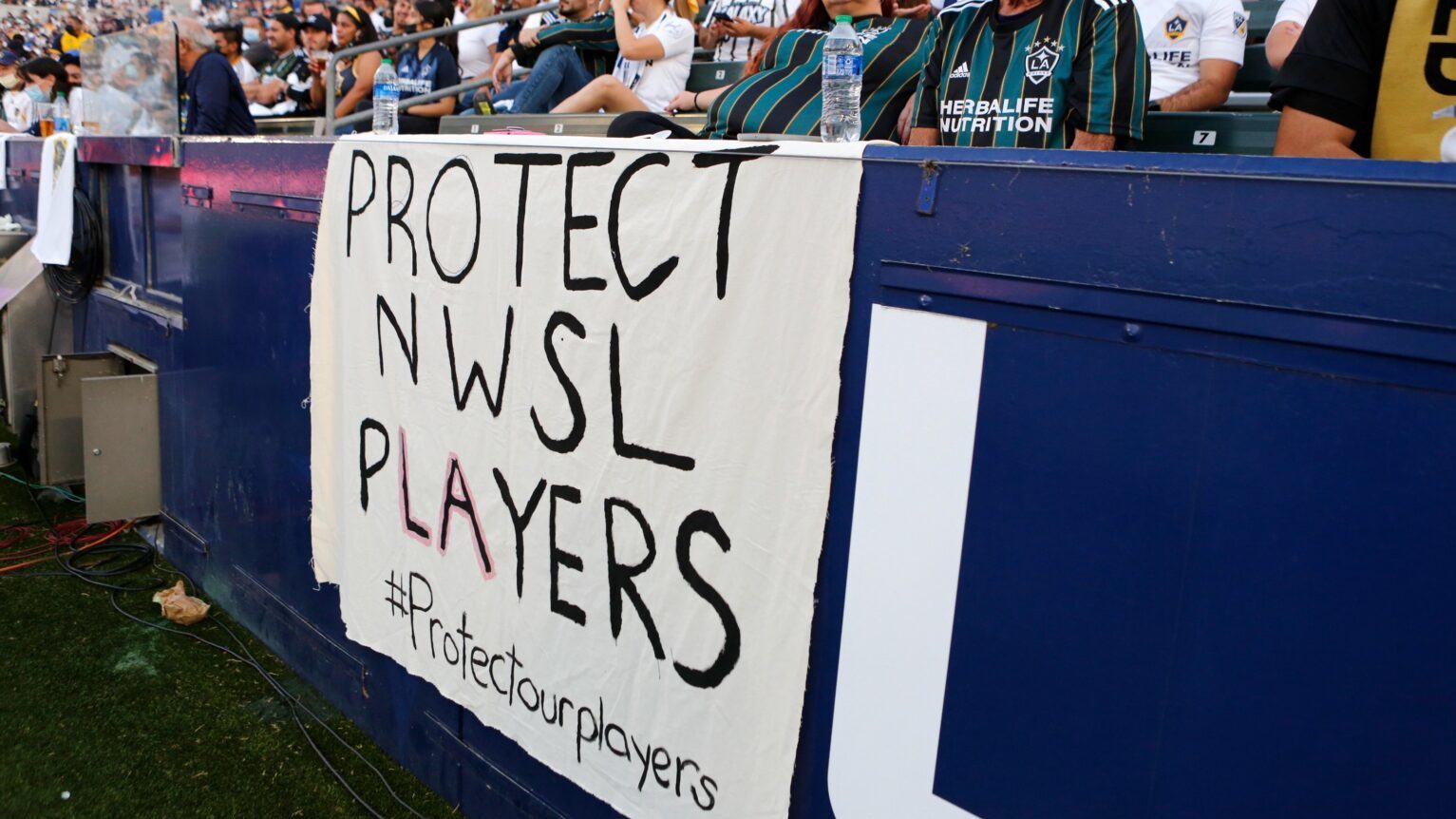 We must take time to reflect on what was an outright traumatic NWSL season for both participants and supporters. It's impossible to care deeply about the league, its characters, and its seasonal outcomes without feeling absolutely gut punched with the revelations doled out in alarmingly large servings. We have to step back, ignore the on field activities that compel us and instead offer a moment of solemnity and admiration for the individuals that stepped up and spoke out. Without their bravery and willingness to put their traumatic experience front and center, progress would be a wishlist item and nothing more.
Within this season of uncertainty however, we were also privileged to witness exceptional courage that culminated in a whirlwind of emotions as the NWSL Championship played out. With the Washington Spirit firing head coach Richie Burke and Chicago Red Stars' Rory Dames resigning the day after the match, we can only wonder how both sides navigated the corkscrew turns and frightening drops of what was an emotional rollercoaster weekend.
In true entertaining championship fashion, the final at Lynn Family Stadium in Louisville, Kentucky provided us with edge-of-your-seat action leaving us all yearning for more as it offered a brief reprieve from the reckoning and confrontation that the league has faced.
The Red Stars elevated heart rates first with a beautiful header from Rachel Hill finishing from an Arin Wright cross, narrowly slipping past the fingertips of Championship MVP Aubrey Bledsoe. However, Chicago's goal was preceded by the loss of their star forward Mallory Pugh to an injury, an unfortunate dampener to what was an impressive bounce-back season for the dynamic attacker.
Pugh's injury was the latest in a string of setbacks the Red Stars faced throughout the season. Entering the final, the club was without Kealia Watt, Casey Krueger, Julie Ertz, and Alyssa Naher, and Vanessa DiBernardo was forced to leave the game with an injury of her own shortly before Pugh.
The Red Stars are a collection of tough individuals though — Katie Johnson, Danielle Colaprico, Makenzy Doniak, and others contributed strength and fortitude coming off the bench with immediate impact. Despite having so much stacked against them, they weren't going down without a fight.
Washington controlled the majority of the game and created genuine opportunities via 19-year-old Rookie of the Year Trinity Rodman, who has proven to be a bona fide superstar this season. Their dominance throughout the game eventually led to a 67th-minute equalizer as Andi Sullivan scored from the penalty spot.
With regulation time ending even at 1-1, the game headed into extra time. It was only in the 97th minute that Rodman, again a creative fulcrum for the Spirit, lofted a beautiful cross for Kelly O'Hara who met it sweetly and headed it into the back of the Red Stars' net for her first goal of the season.
A few more half chances from either side saw out the duration of extra time and when the final whistle blew the Washington Spirit had claimed their first ever piece of NWSL hardware.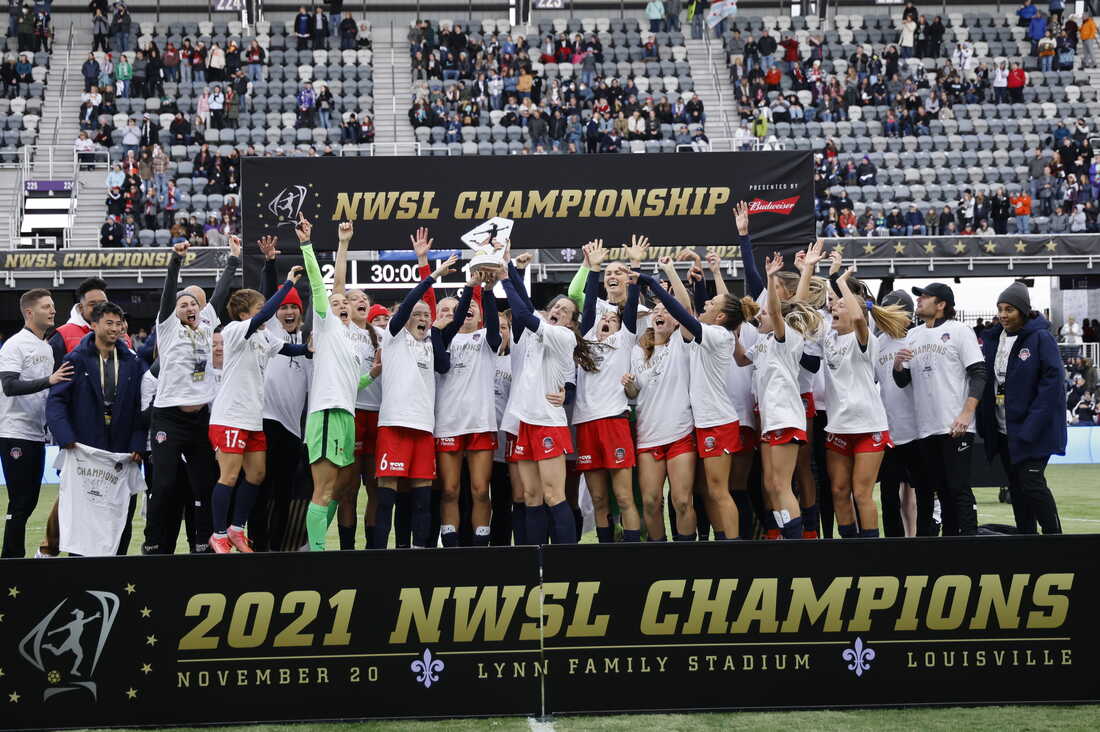 This NWSL Championship Final was the most watched championship match in league history, with an average of 525,000 viewers on CBS. This is a real testament to the growth of both the league and the women's game; a feat all the more impressive considering the harsh reality that the players involved have endured for years.
A new TV deal, matches streamed on Paramount+, a newly minted partner extension with Nike, and a 216% increase in viewership from the 2019 season are all positive takeaways from 2021. The evolution of the women's game is taking place right before our eyes, not just with its successes, but also with its willingness to expose the ugly side of the beautiful game and proclaim, "No more!"
With the 2021 season now behind us and hopefully with a revamping of the executive structure that allowed what can only be described as a disease within the league to fester, one can slowly start to feel excitement and anticipation growing for next season. The additions of Angel City FC and San Diego Wave are just the tip of the iceberg if we're considering reasons to be excited. Don't be late to the party — get your season tickets and your Paramount+ subscription and we'll see you out there next season.