Released on the same day as Barcelona's 3-2 El Clasico triumph over Real Madrid, the "Written in the Stars" edition of the Nike Mercurial Vapor XI represents the first ever signature boot for global superstar Neymar Jr. 
Regardless of whether Neymar will be donning a PSG or Barcelona kit during the upcoming season, you can bet he'll be wearing his first signature boot since signing to an 11-year sponsorship with Nike in 2011. With a bright blue and neon green colorway that pays homage to his home country of Brazil, the boots contain tributes to Neymar's career and family.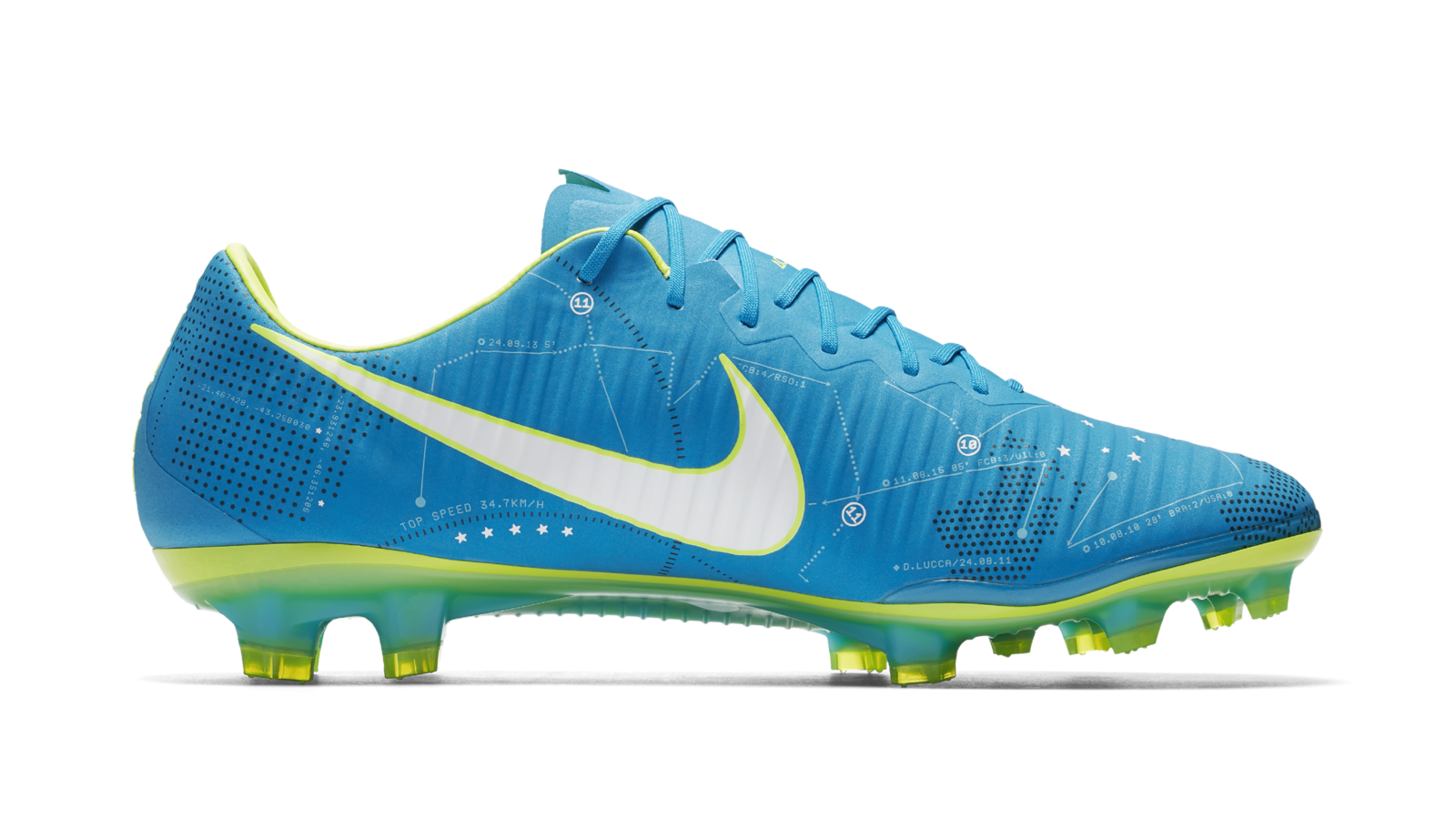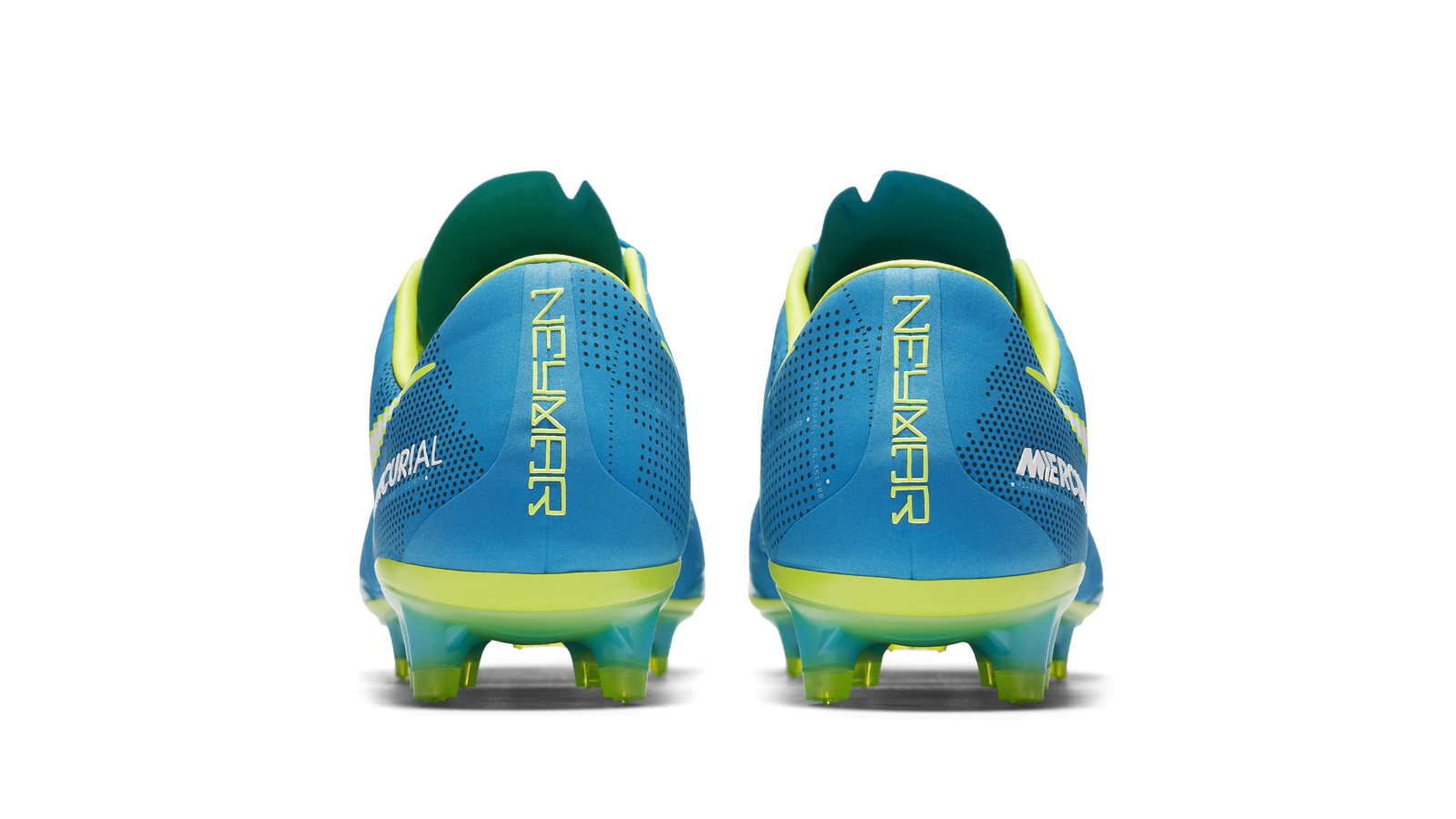 In addition to the vibrant colorway, the boots sport a constellation theme, signifying Neymar's fulfillment of the high expectations thrown upon him from a young age.
Inscribed on the cleats are various nods to Neymar's already illustrious career, including his first goal as a member of the Brazilian National Team at age 18, and his iconic goal against Villareal in 2015.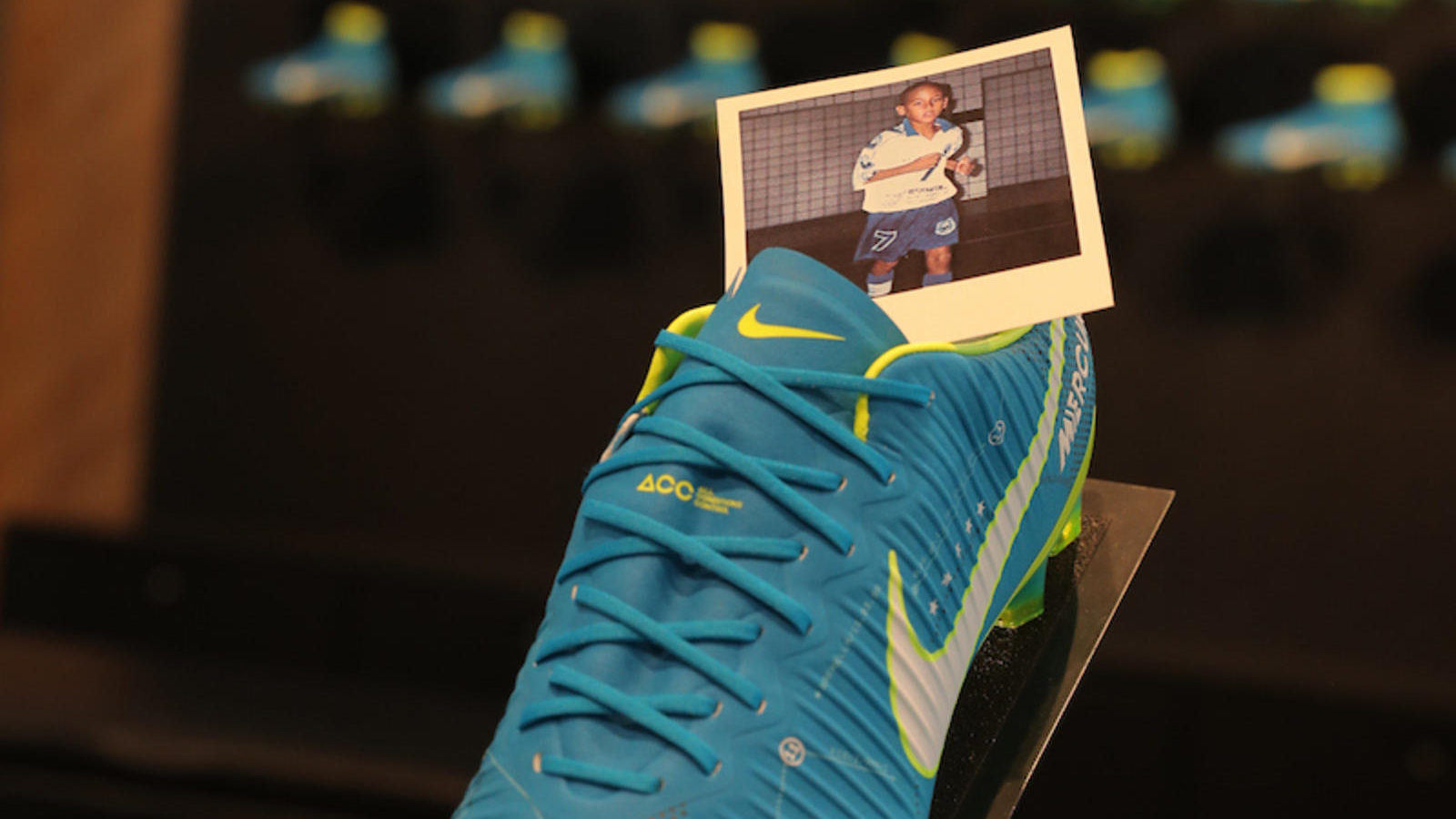 Also appearing on the boots are the birthdays of his sister and son, honoring the manner of importance Neymar puts upon family.
It's about time the 25-year-old sensation received his own boot, as he already has a global tournament, youth institute, and countless other sponsorships worth millions of dollars. For what it's worth, fellow flagship Nike athlete Cristiano Ronaldo also received his first signature boot at 25 (interesting tidbit — the two swoosh icons share the same birthday).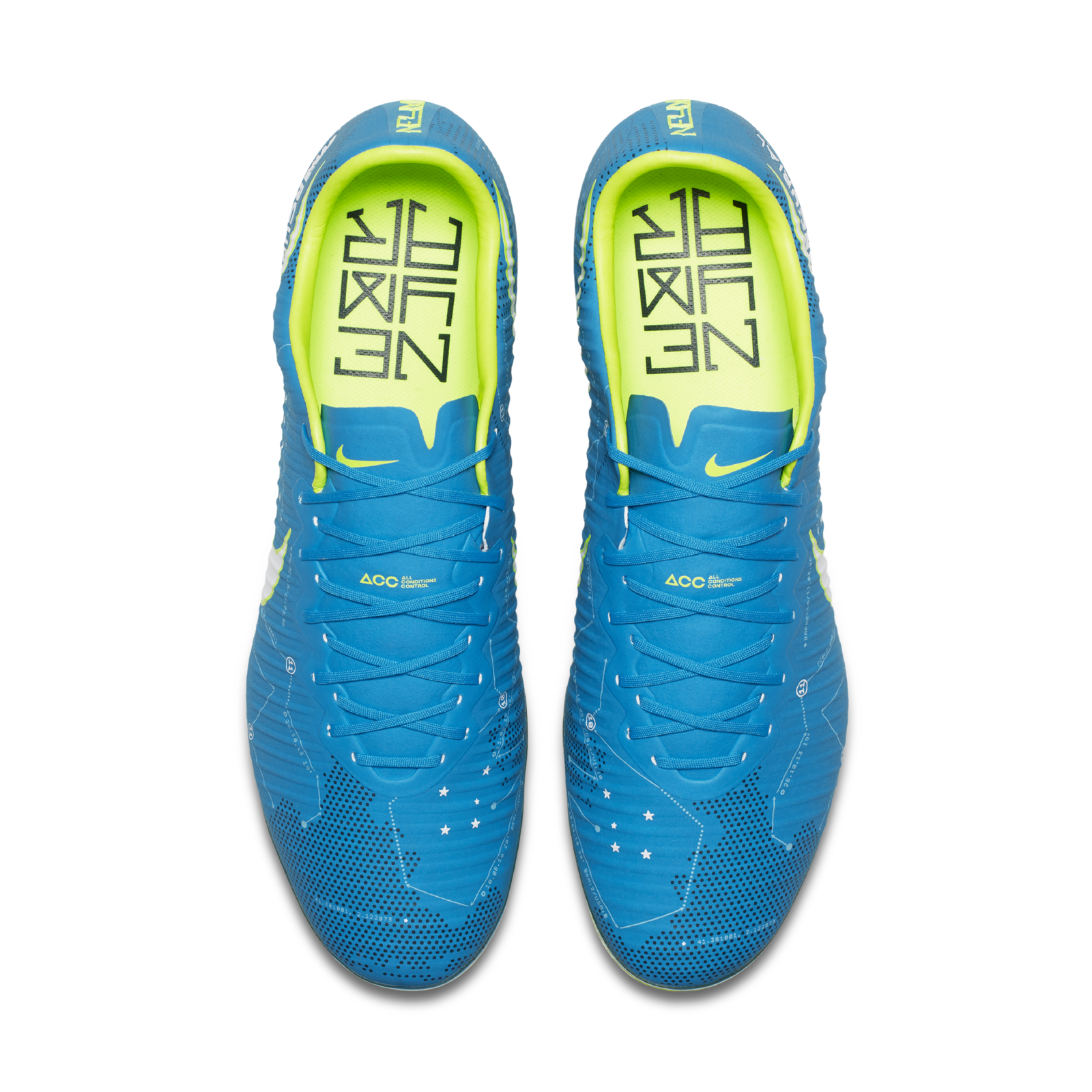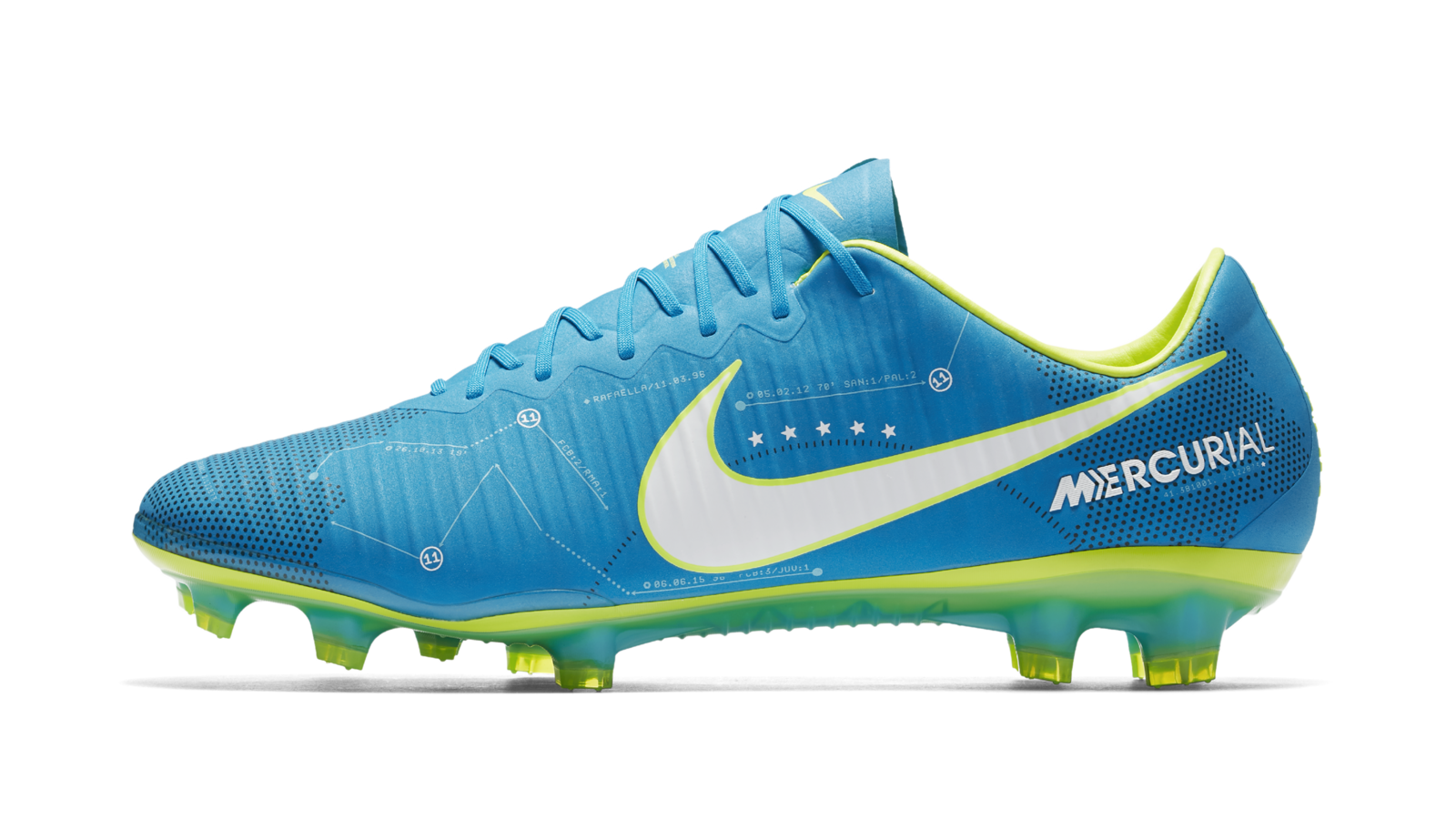 Neymar rocked the flashy boots in Miami as his Barcelona squad took on arch-rival Real Madrid in the first ever El Clasico on U.S. soil. While he didn't find the back of the net in the 72 minutes he played, he was able to set up the eventual game-winning goal to Gerard Pique on a perfectly struck free kick.
While fans will continue to wait and see where the Brazilian star ends up, they can find his signature boot in stores or online for $255. As for Neymar's future, it's safe to say that it is written in the stars.
Images via Nike.