Featuring clubs from two of the United States' finest soccer cities, the 2018 MLS Cup was a supporter's paradise. The game itself had a record-breaking attendance of over 73,000, with plenty more outside the stadium enjoying the festivities. We were on the scene to capture the raw and uncut voices of fans of both Atlanta United and the Portland Timbers. 
MLS has a new king — one that united a city and conquered a Cup.  
Atlanta has long been known as a city whose sports teams make the big game only to shrink under the spotlight and fail to become champions. However, on a night where the weather seemed more fitting of their opponents from the great Northwest city of Portland, Atlanta United came out on top, opening up conversations about if there could be a new Soccer City USA.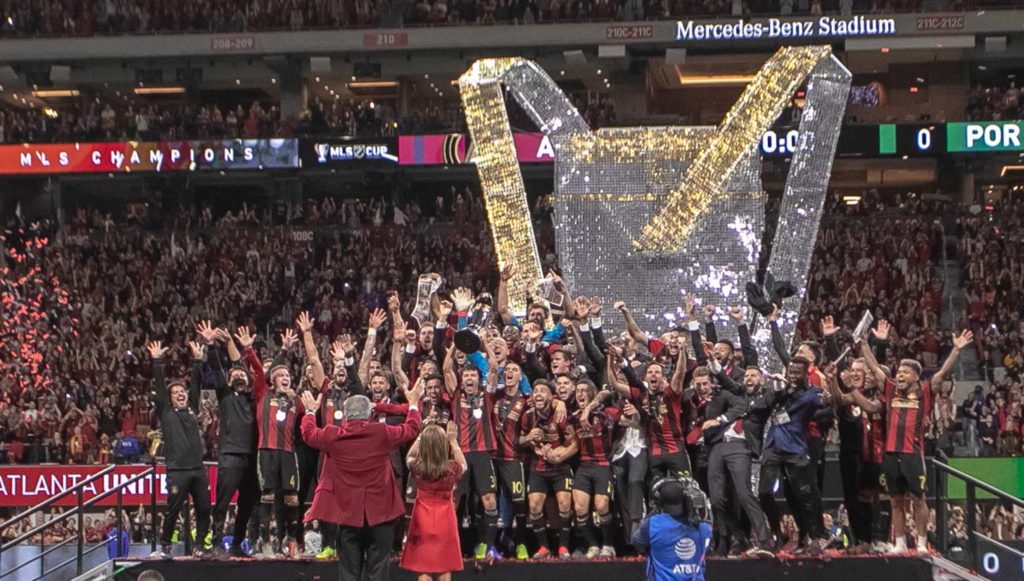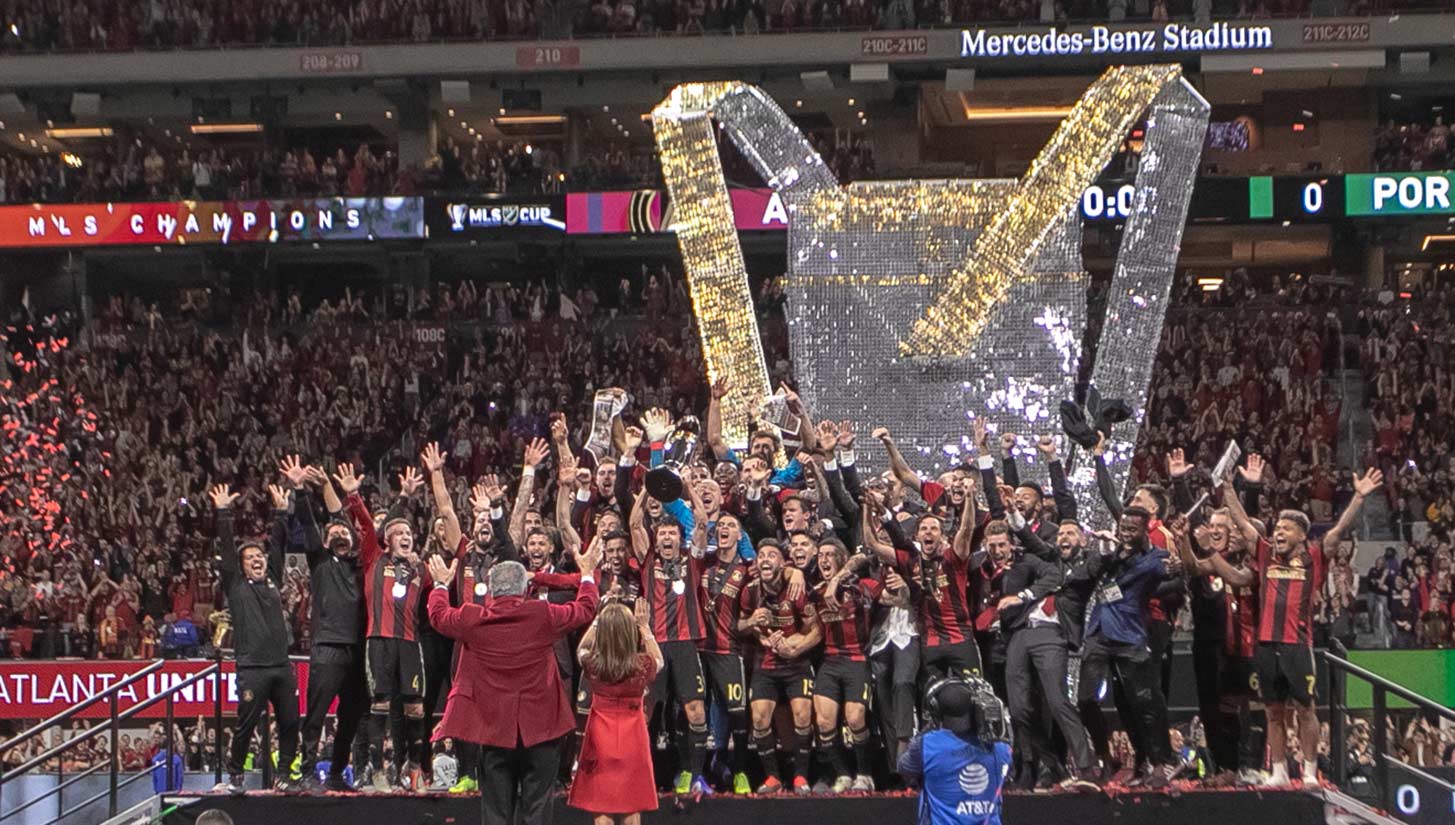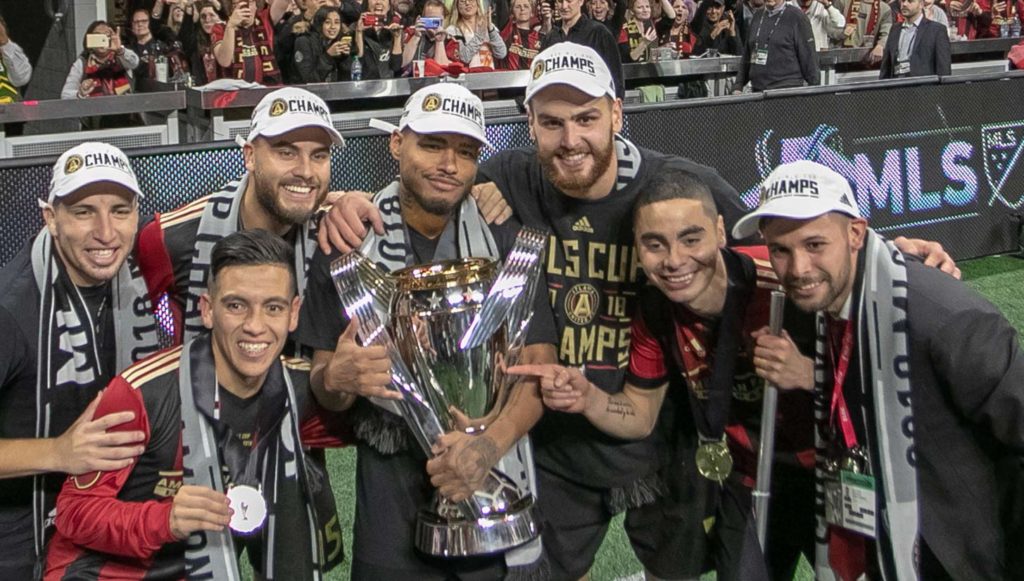 The week prior to the game was filled with plenty of friendly banter between supporters that had made the trip to Atlanta for the MLS Cup, with each group partaking in their own traditions. The Portland Timbers introduced ATLiens to their Victory Log, which made its way across the country via a Daimler big rig truck. But United was not to be outdone. Despite being a young team, the club has plenty of traditions of its own, including the presentation of its golden spike, which is representative of Atlanta's history as a train hub for the south.

Above all, however, the fans experienced what is quite possibly the oldest and most common tradition in all of sports — tailgating. In the shadows of the gorgeous Mercedes Benz stadium, the train track-surrounded parking lot designated for tailgating isn't the prettiest of places, but Atlanta United's four main supporters' groups — Terminus Legion, Footie Mob, The Faction, and Resurgence — have made it home for the past two seasons. The sweet scents of barbecue from cuisines ranging from America to Lebanon, mixed with the colorful array of tents and DJs, showed Portland — and the rest of the world for that matter — that Soccer City USA may have a counterpart in the South. 

Supporters from both Atlanta United and the Portland Timbers showed up in droves hours before the game, filling the gulch with vibes reminiscent of southern family cookouts. Before you knew it there were drumlines, fireworks, smoke bombs, and the realization that the MLS Cup was being played for in just a few hours.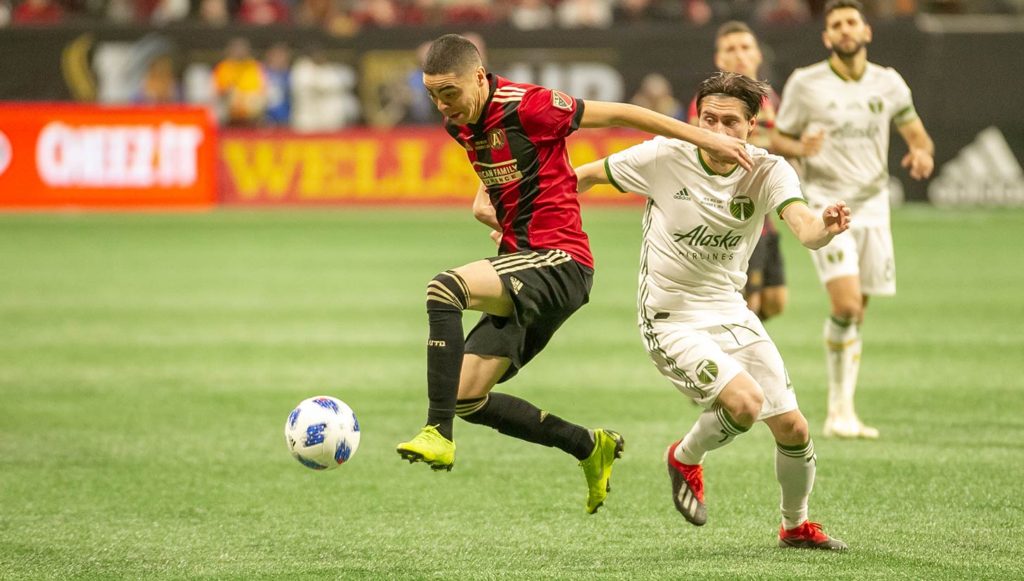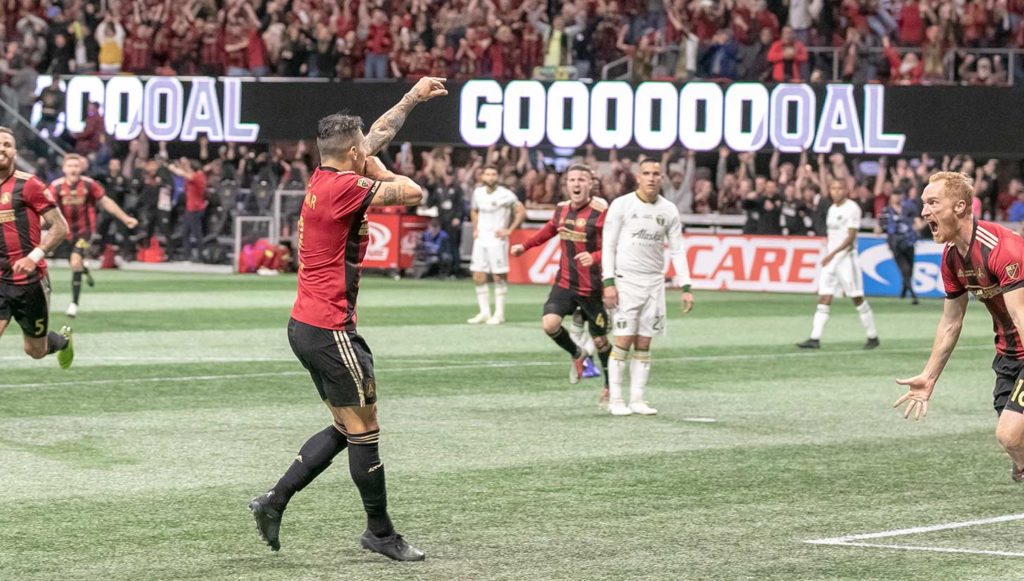 The game itself had the build-up of an international final.  The stadium was at capacity with over 73,000 attending, setting yet another MLS record. Atlanta relied on its home field advantage to open the game up in the 39th minute with a strike from MVP and golden boot winner Josef Martinez.  Leading into halftime the score was 1-0, with the home crowd eager to bring home a championship for the first time in 25 years. 
The second half brought more of the same until Franco Escobar pushed the ball in the bottom left corner off an assist from Josef Martinez.  That sealed the game and the championship for Atlanta United in only its second season of playing in MLS.
To see just how rowdy both teams' supporters' groups got, as well as how they felt about the debate of Soccer City USA and differences between the Dirty South and Great Northwest, we headed out in the rain and cold to talk with a few supporters at the tailgates for both teams.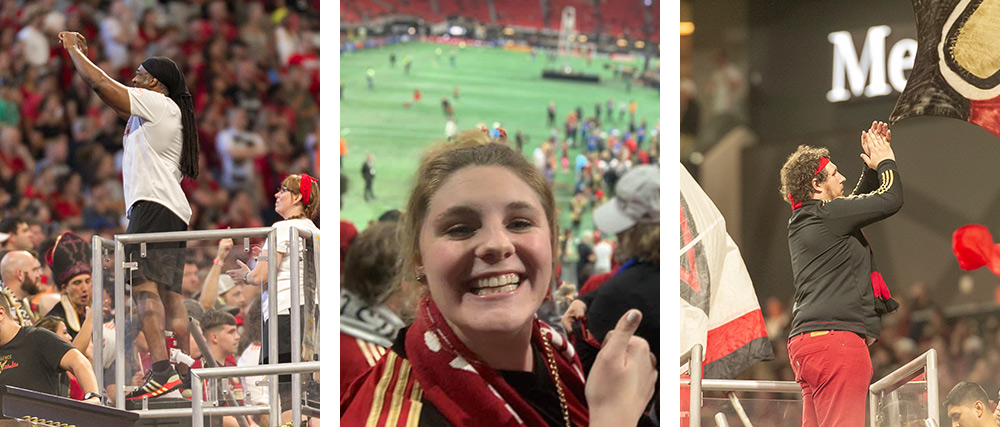 Urban Pitch: Where are you originally from, and how far did you travel to get to the MLS Cup?
Reginald McKie: I'm a military brat through the Air Force. I finished high school in Denver before moving to Atlanta to attend Morehouse College. I met my wife at nearby Spelman College and with the exception of two years, we've been Atlantans for almost 30 years.
Leah Valentine: I'm Marietta, Georgia, born and raised!
Michael Collier: I'm not from Atlanta proper, I'm from Cartersville — however I am an eighth-generation Georgian so I guess you can say that. 
JP Hammond: I'm here from Aikens, South Carolina.
CK Lopez: I'm a military brat that was born in San Francisco, learned soccer in Germany, and I now reside in Atlanta.
Stephan Zachariah: I'm originally from Pendleton, Oregon, but now I live in Columbus, Georgia.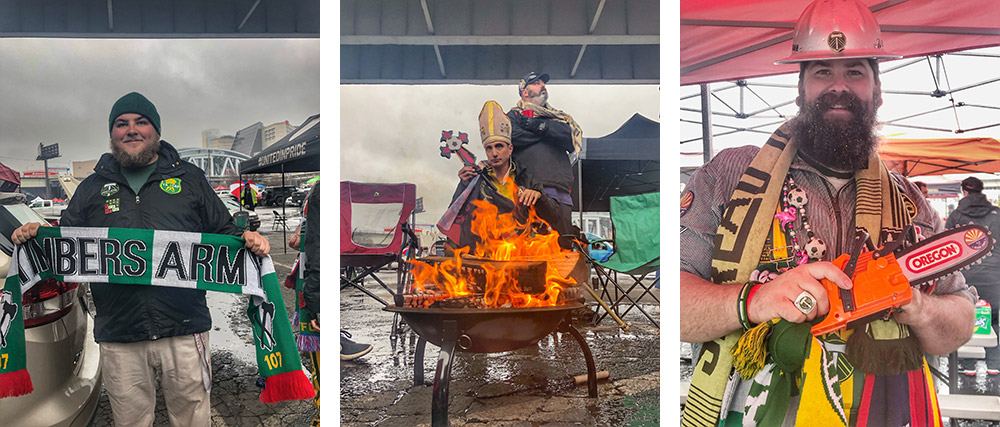 Both teams are from areas known for their vast contributions to music. Are you taking Atlanta's hip-hop scene or the grunge scene of the Pacific Northwest?
Reginald: I'm a hip-hop head through and through — a bit of a nerd about it, actually. I love classic Atlanta hip-hop from the '90s up through the "Nae Nae" and "Stanky Leg" era. I even have a "Yeek" t-shirt that I wore to games from needthattee.com! (Laughs)
Leah: Even though I'm from out here, I'm taking Pacific Northwest grunge.
Michael: Atlanta hip-hop. Grunge isn't even from Portland! That's Seattle. 
JP: Atlanta hip-hop all the way.
CK: Grunge!
Stephan: Atlanta hip-hop.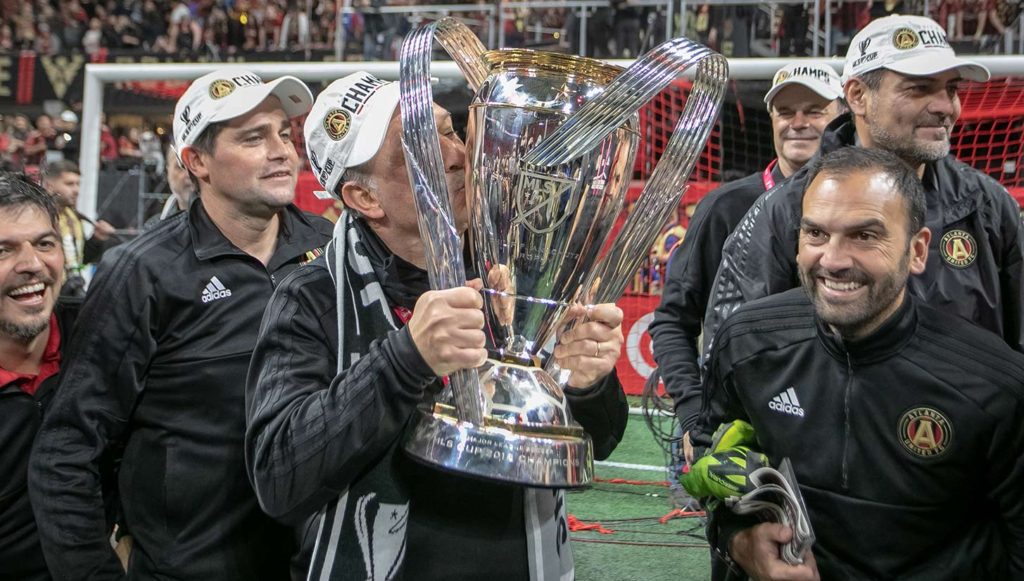 Portland is referred to as "Soccer City USA," but with the way Atlanta has grown in its first two years of existence, has it replaced Portland as the new soccer capital of the U.S., or is there room for two?
Reginald: I think there's more than enough room. Clubs like Portland and Seattle were the blueprint for the rest of MLS. Atlanta United, LAFC, and soon Cincinnati are standing on some pretty big shoulders. You have to acknowledge those who set the standard. Arthur Blank and the Atlanta United organization have raised the bar and challenged other clubs to take the financial risks and truly invest in their teams to make MLS a more competitive league. Darren Eales and Carlos Bocanegra have both said that they want Atlanta United to be a world-class club, internationally recognized and respected. These first two years have been incredible steps in that direction.
Leah: I feel like there is room for two. Portland has longevity. However southern traditions mixed with the fresh hype of the team gives Atlanta the perfect opportunity to be a new standard in the league.
Michael: They're just two totally different soccer cultures. You definitely have a more historic club with Portland and their impact on soccer in America is unmeasurable. Atlanta is the new club and just the way that we do things is different. It's amazing how the reaction to this club has been. I don't think anyone was expecting it to take off like it has. There is definitely room for multiple major soccer towns in the U.S.
JP: They can call it the Southern Soccer City USA, but Portland will always be the original!
CK: There is room for two. We have an East and West Coast, so there is plenty of room. This only begins a rivalry that will last for 90 minutes, then the supporters can come together at the end.
Stephan: It's two different atmospheres, but two lasting soccer cities. We definitely have room for both. 
Photography by Dave Williamson.