The 2021-22 UEFA Champions League group stage will make its triumphant debut next week. We preview the massive tournament not by predicting winners or breakout stars, but instead blooking at the best kits, spiciest matchups, and wildest crowd atmospheres. 
It's that time again again. Despite the purported European Super League's attempt to render it obsolete, the UEFA Champions League group stage is set to kick off next week. It may not have the utter chaos of its CONCACAF counterpart, but you can't deny the top quality of play that we get year in and year out.
Instead of doing your typical run-of-the-mill preview that predicts which club will win, which player will break out, and what manager is on the hot seat, we take a look at things like kits to watch for, spicy matchups, and best home atmospheres.
Kits to Watch
Ajax Third Kit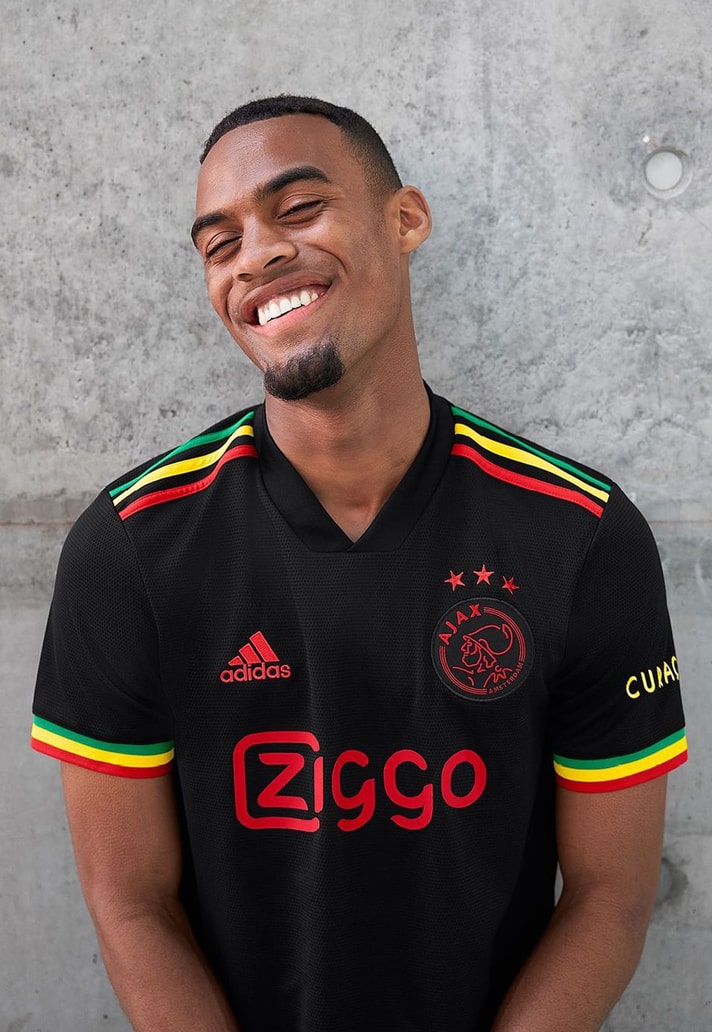 They left it late, but Ajax might've dropped the kit of the year right before the season started. Dubbed the Three Little Birds kit, it pays homage to reggae legend Bob Marley. For those not in the know, Marley's "Three Little Birds" song is basically the Dutch club's unofficial anthem. One of Marley's sons even sang the song with Ajax fans inside Johan Cruyff Arena, officially sealing the connection. We're digging the Rastafarian colors here. The only bad news? The kit sold out quickly and reportedly won't be back in stock until January 2022. Get ready to smash that preorder button.
Atletico Madrid Third Kit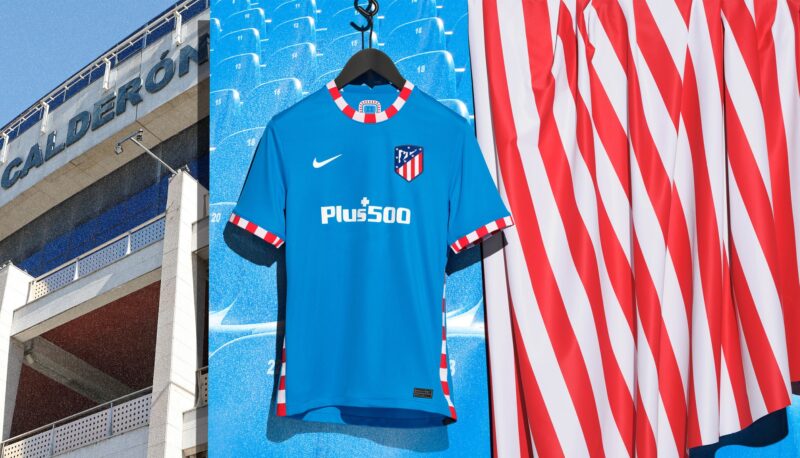 Another late entry for kit of the year, viewers won't miss Atletico Madrid players in their new polarizing third jersey. Some might call it the "Cat in the Hat" or the "Where's Waldo" kit, but we're digging it. The seats at the club's iconic Vicente Calderón stadium serve as the inspiration for the kit's overall design. Nike even printed an overhead image of the club's former home on the inside of the collar.
Barcelona Away Kit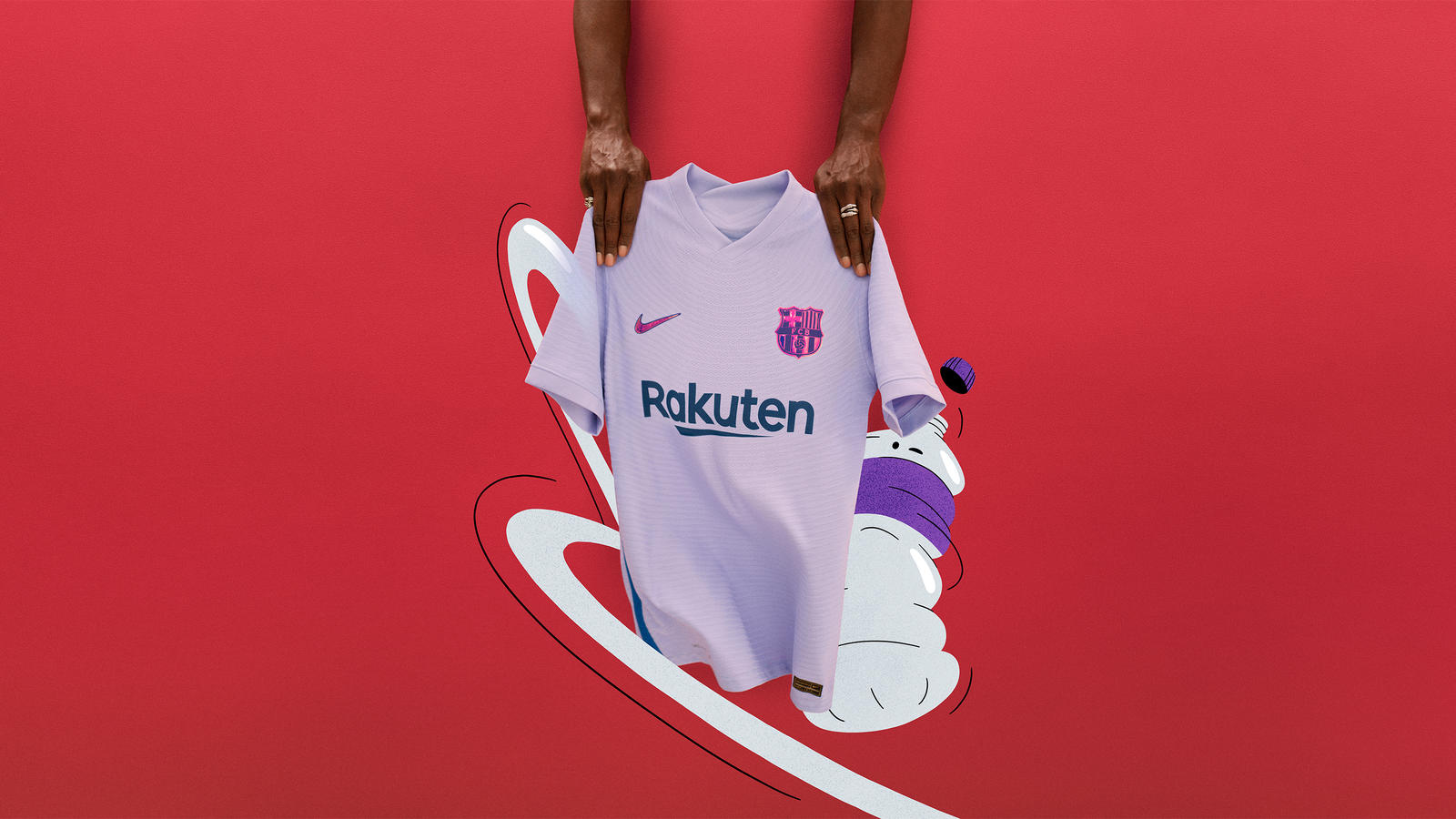 We included Barcelona's new away shirt in the "Good" section of our recent Good, Bad, Ugly kit roundup. But we wanted to mention this beauty again here because we can't wait to see it on those cold, crisp Tuesday and Wednesday nights in the Champions League. The mauve purple kit, which features an iridescent crest and Nike Swoosh, champions the fight for gender equality. Barca even put "Together Stronger" in the Spanish female and male verbal forms on the kit, sending a message in favor of diversity and women empowerment.
Shakhtar Donetsk Away Kit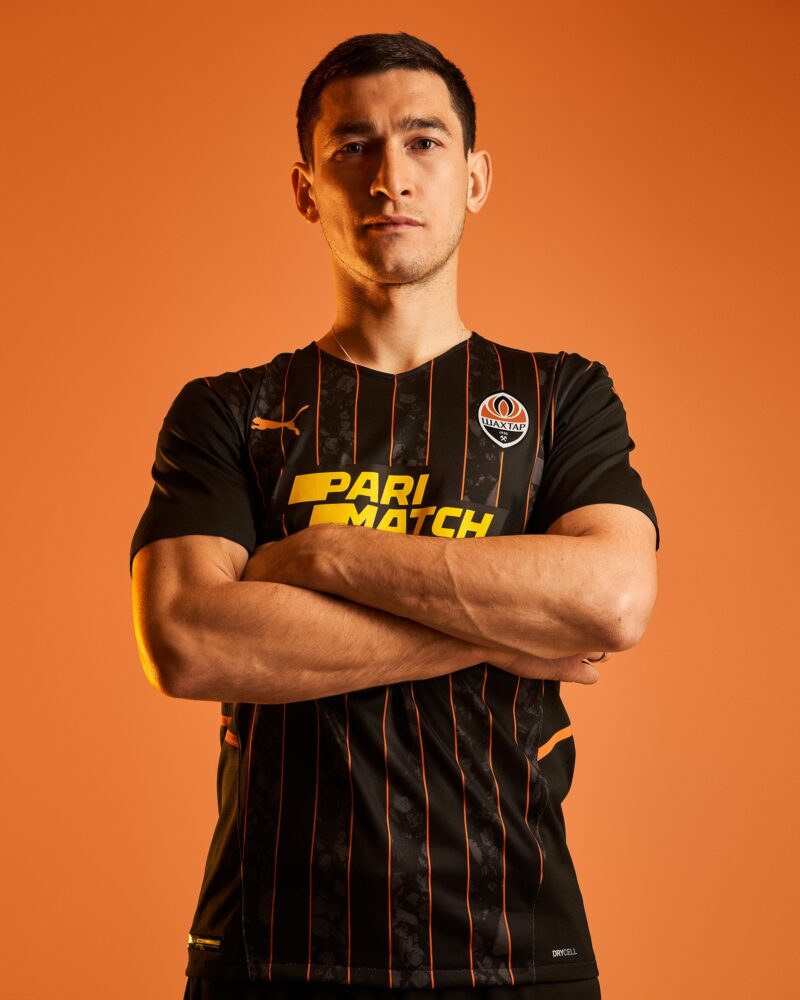 Shakhtar Donetsk, a past Champions League Cinderella story, have one of the most underrated kits in this year's edition of the competition. Following 13 years of Nike kits, the Ukranian giants switched to PUMA this year. If this kit is a harbinger of things to come, we're in for some real gems. Their home kit isn't bad, but their away absolutely steals the show here. Utilizing a clean design, the black kit features orange pinstripes with a subtle camo print in some of the black stripes. Maybe we're just ready for fall and pumpkin spice lattes, but this is giving us serious Halloween vibes.
Hipster Picks to Make the Knockout Stage
Red Bull Salzburg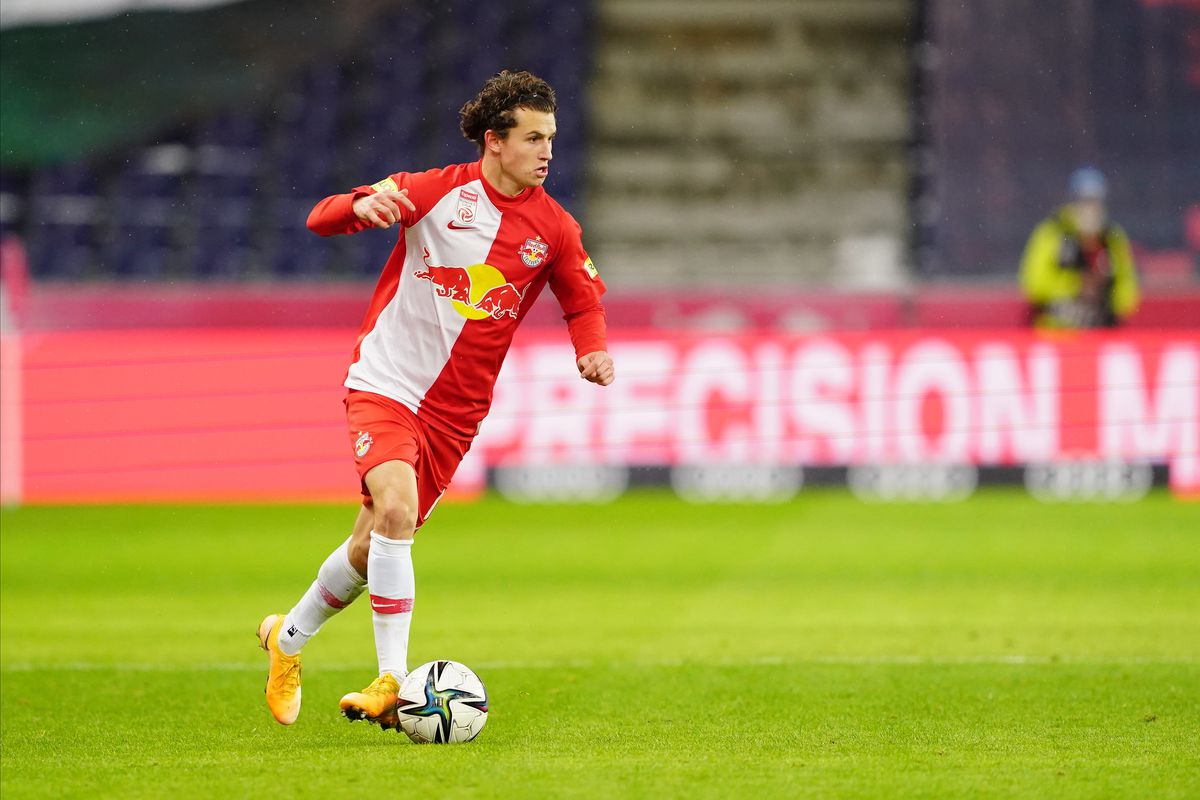 American coaching prodigy Jesse Marsch might be gone, but U.S. men's national team regular Brendan Aaronson and co. certainly aren't. Following years of regular Europa League appearances, Salzburg will now compete in their third straight Champions League group stage. Given the relatively weak teams in Group G — all due respect to Lille, Sevilla, and Wolfsburg — this could be Salzburg's best chance yet to advance to the knockout stages. They'll need some results to go their way, but it's not improbable. All aboard the hype train.
BSC Young Boys/Atalanta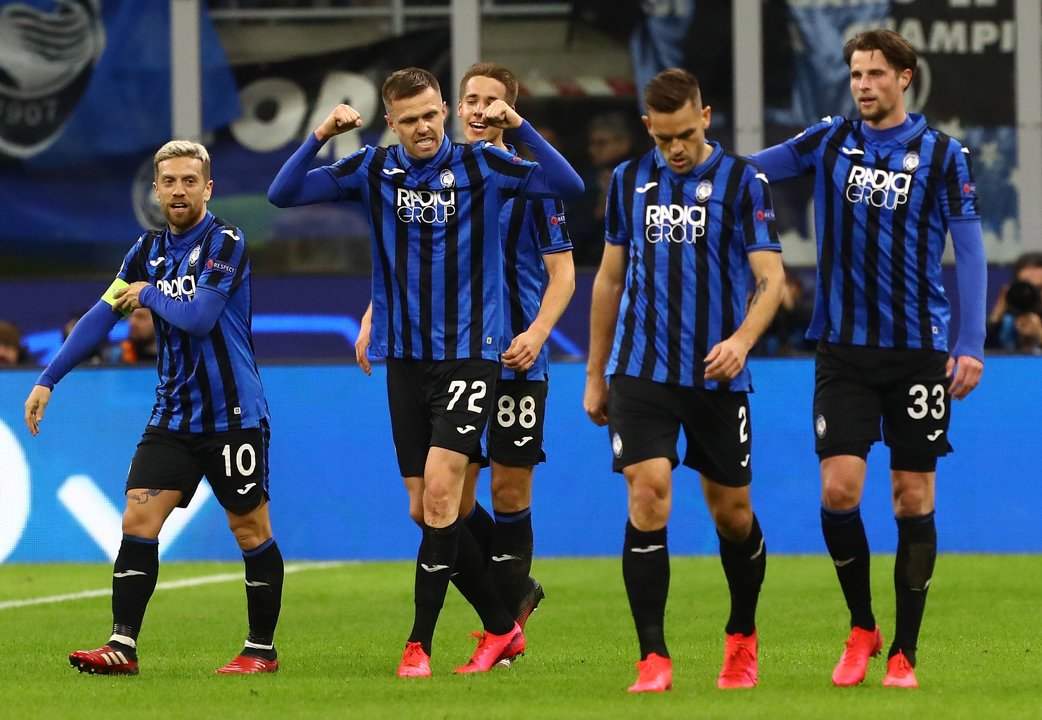 This one's a little bit more of a stretch, but that's why we're hedging our bets here with two teams. Manchester United's sure to come out on top of Group F, but there certainly will be a battle for second place. Last year's Europa League champions Villareal are the odds-on favorite to advance, but don't count out Atalanta and BSC Young Boys. While Atalanta's unlikely to reach the same heights from seasons past, they're definitely capable of knocking off Villareal. Young Boys are more of a long shot to do so, but they have a winning culture, with 15 Swiss Super League titles in their trophy case to go along with a semifinal appearance in the 1958-59 European Cup.
Ajax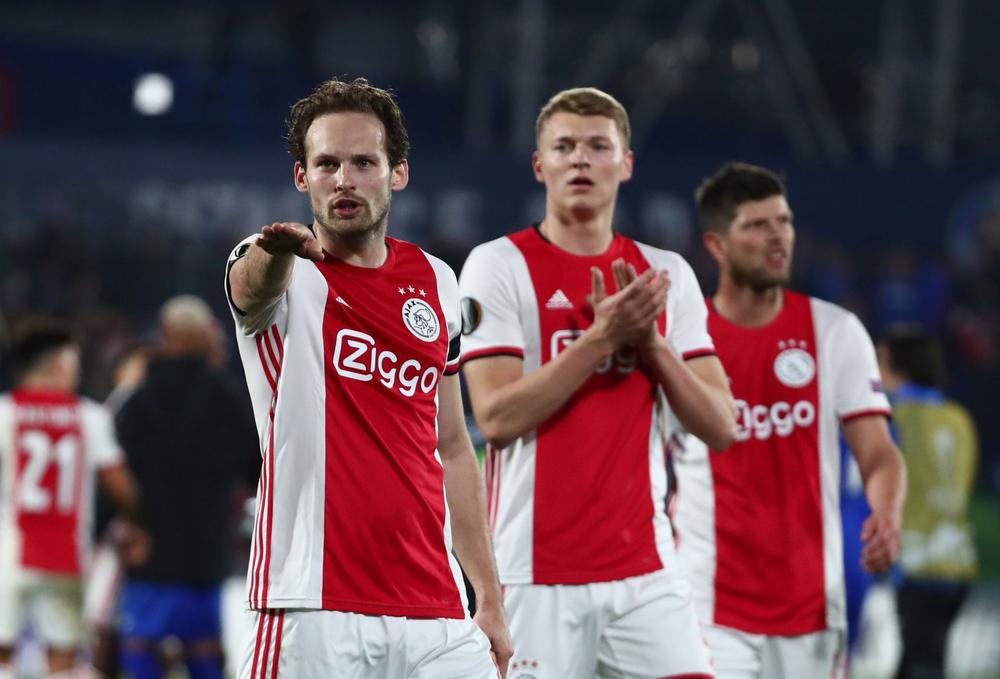 Probably everyone's favorite hipster pick, Ajax looks poised to make it to the knockout stages once again. Borussia Dortmund will probably win Group C, but similar to Group F, that second spot is completely up for grabs. Although Beşiktaş and Sporting Lisbon are formidable opponents, we think it's Ajax's to lose. They might play in the Eredivisie, but that doesn't mean they aren't a big club. Depending on who you ask, Ajax invented modern football. In our opinion, the club not only has the potential to progress to the knockout stages, but they might also even make some noise once there.
Benfica
This last one's the biggest long shot, but Benfica might just pull off the unthinkable. To be clear though, nobody's beating Bayern for the top spot in Group E. But Benfica could end up giving Barca a run for their money. While Barca's the favorite to advance in second place, the Portuguese powerhouse just needs a few results to go their way in order to flip the script. With all due respect to Dynamo Kyiv, this one could come down to the two head-to-head battles between Barca and Benfica. The odds are against them, but hot takes like this are what reputations are built on. We believe in Benfica.
Spiciest Group Stage Matches
September 14: Bayern Munich-Barcelona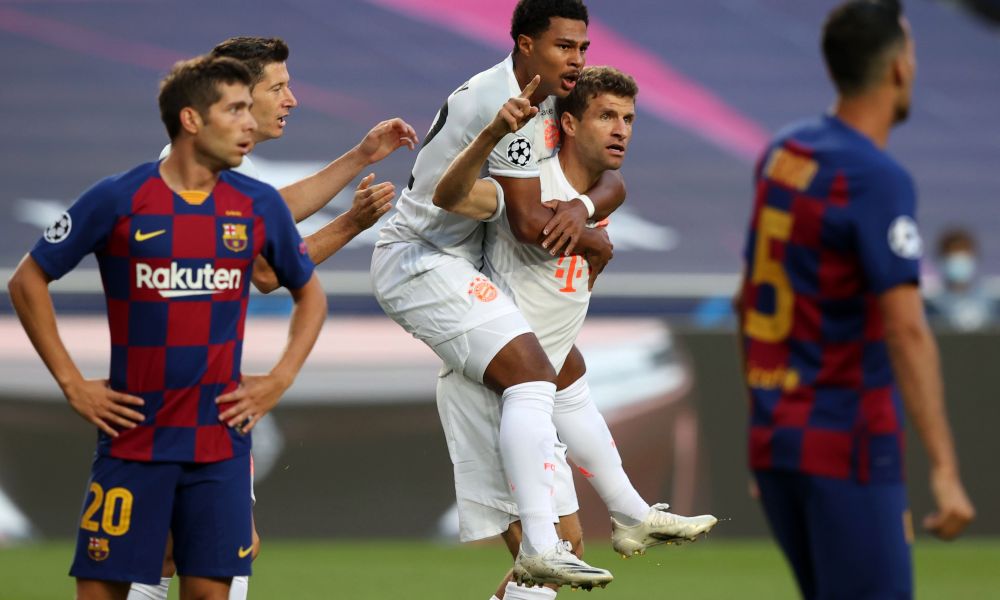 This matchup pits two heavyweights with a contentious recent history against each other. New Bayern manager Julian Nagelsmann looks to be settling into his role, picking up right where his predecessors left off. For Barca, the club's financial situation forced a huge roster shakeup this summer. With Lionel Messi gone, the squad is unrecognizable. While the two clubs appear to be headed in opposite directions, we fully expect Barca to do everything they can to avenge the 8-2 quarterfinal shellacking Bayern gave them in 2020.
Spice Level: ?️?️?️
September 28: Man City-PSG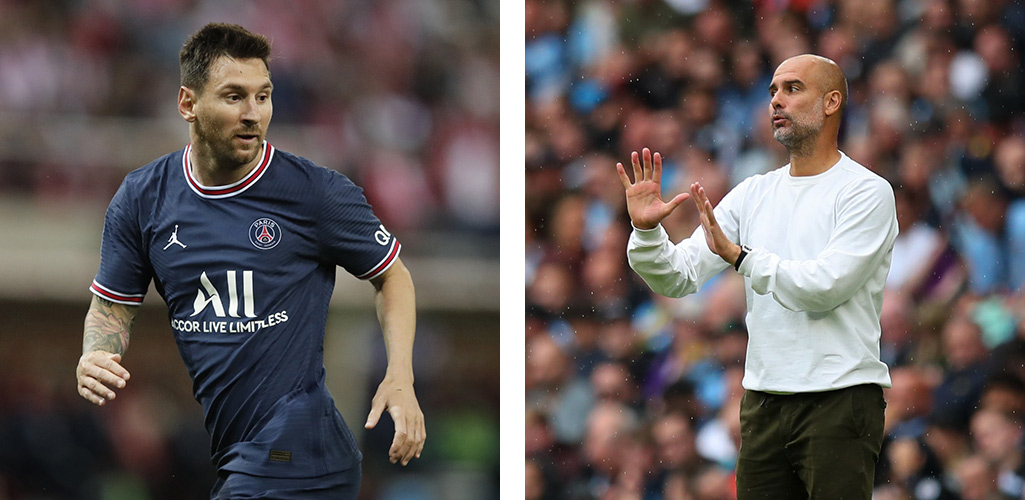 The spice level of this match up should require viewers to sign a liability waiver. It. Has. Everything. New PSG talisman Messi will square off against Manchester City manager Pep Guardiola in a duel which could reignite the bad blood between the two from their Barcelona days. And if that wasn't enough, it's also a battle between two of the soccer world's super clubs currently locked in a heated arms race. Whose petrol dollars will go further, the United Arab Emirates or Qatar? Grab some popcorn and find out.
Spice Level: ?️?️?️?️
September 29: Chelsea-Juventus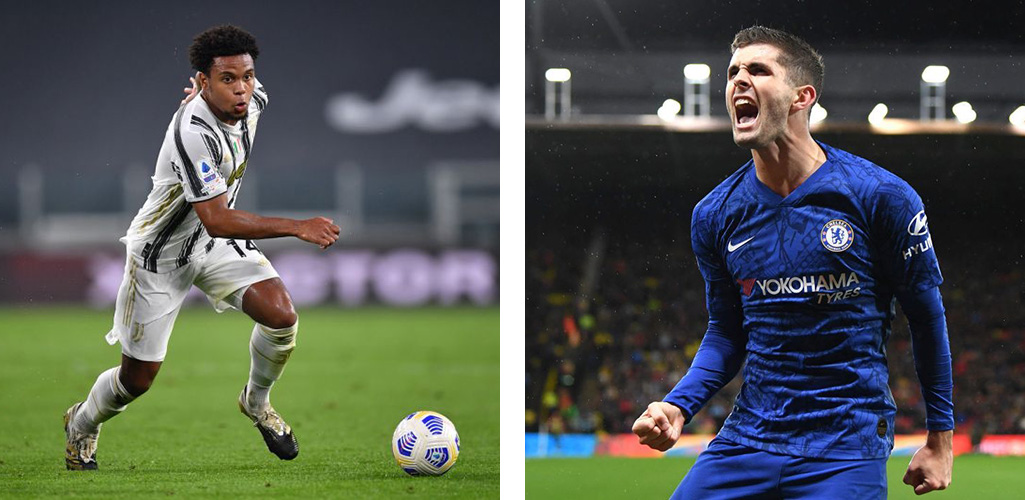 Chelsea and Juventus have surprisingly little history in competitive play, but this match up is still fairly spicy nonetheless. Chelsea, the current titleholders, will be looking to go back-to-back and cement their place in history as a top team from this era. Meanwhile, Juve will be looking to start their post-Cristiano Ronaldo era on the front foot. This might be a hot take, but it could be a case of addition by subtraction for them. We'll also get to see USMNT stars Christian Pulisic and Weston McKennie go up against each other.
Spice Level: ?️?️
October 19: Atletico Madrid-Liverpool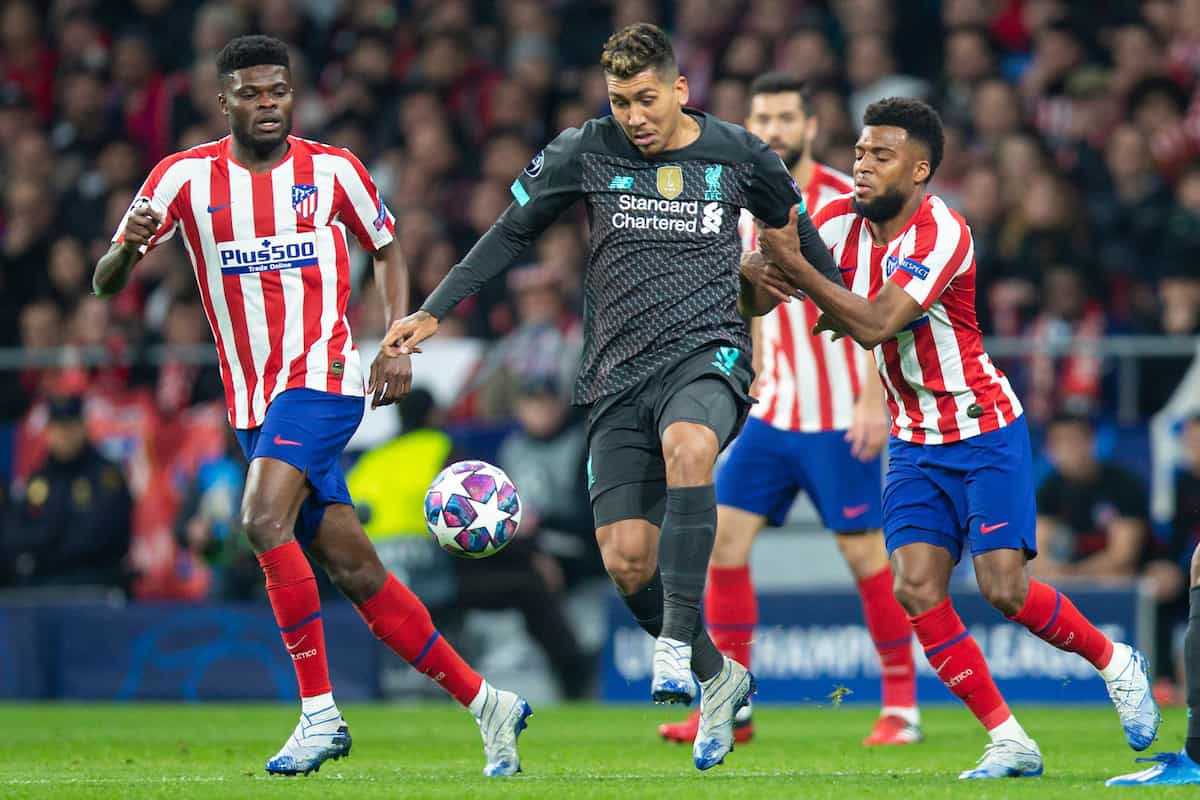 Another match up with a spicy recent history, Atletico Madrid and Liverpool will get to duke it out in the early stages this time around. Liverpool manager Jürgen Klopp will be hoping his club can recapture their pre-COVID form and contend for trophies again. And Atletico Madrid manager Diego Simeone will be hoping his side can repeat their 2020-21 masterclass when they eliminated Liverpool 4-2. What happens when an unstoppable force meets and immoveable object? Well, we're about to find out. Liverpool has to be out for revenge here.
Spice Level: ?️?️?️
Best Home Atmospheres
Borussia Dortmund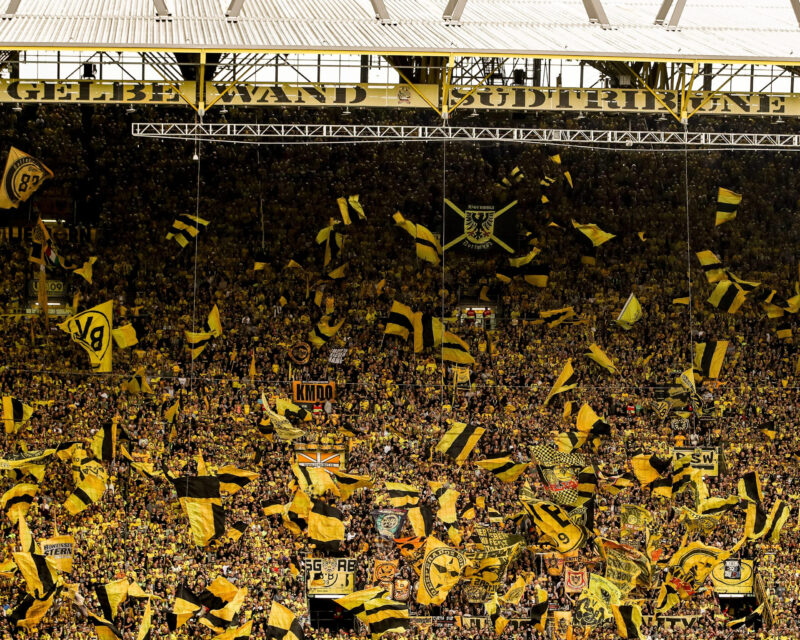 When looking at the best home atmospheres in this year's Champions League, Borussia Dortmund has to be at or near the top of the list. One of the most famous stadiums in Europe, Dortmund's Westfalenstadion holds just over 80,000 spectators. But what makes this atmosphere as unique as it is hostile is the supporters' section. Nicknamed The Yellow Wall, Dortmund's south end is the largest free-standing terrace in Europe with a capacity of 25,000. Good luck to any team going into Dortmund's fortress seeking a result.
Porto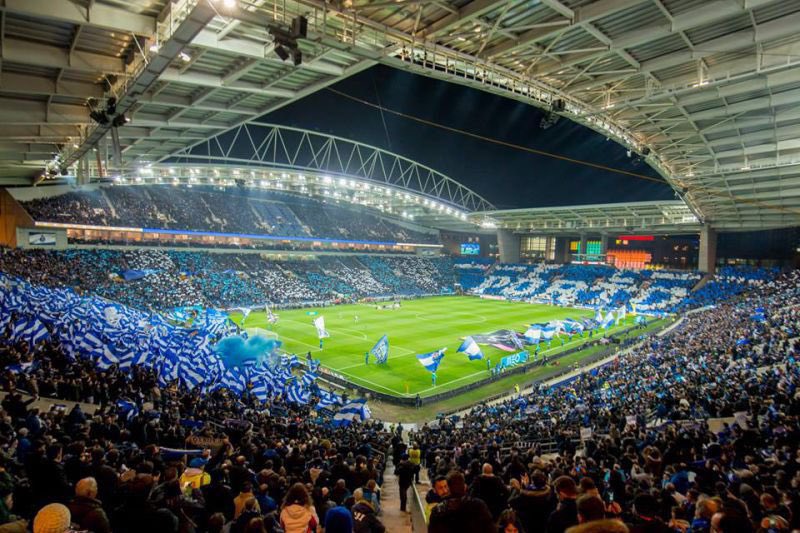 With a capacity of 50,000, Porto's home, Estádio do Dragão, isn't the biggest stadium in Europe. But what it lacks in extra seats it more than makes up for through its wonderful architecture and atmosphere. There's a metro stop below the stadium for easy public access, and the frame of 21,000 square-meters of azulejos on the stadium's exterior is iconic. Inside, the Super Dragões ultra group fills the south stand while the Colectivo Ultras 95 occupies the north. The result is an intimidating atmosphere for Porto's opponents no matter which direction they're going.
Besiktas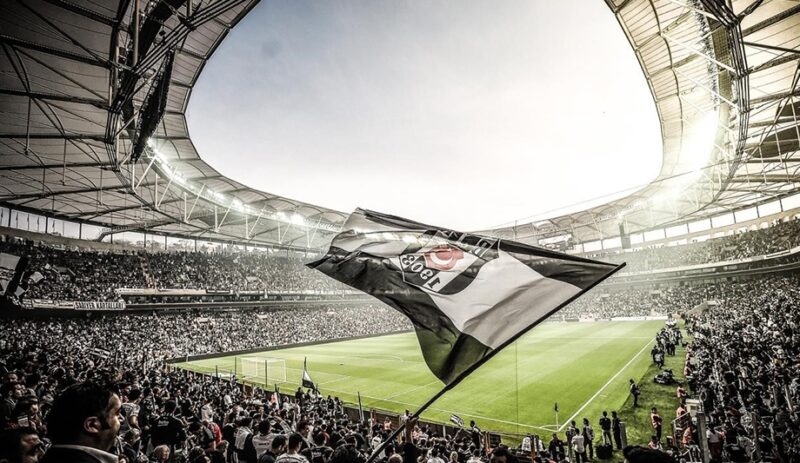 Anyone who watches European soccer knows the notorious reputation of Turkish ultras. Which is why we had to include Vodafone Park in Istanbul here. It only has a capacity of 42,500, but Beşiktaş' new home is as tough a place to play as any in this competition. The club's best known supporters' group, referred to simply as Çarşı, call the Kapalı (covered stand) home. Çarşı's insane level of organized choreography with placards, as well as their dedication to chants, separates them from other supporters' groups. Say a prayer for any team traveling to Vodafone Park.
Liverpool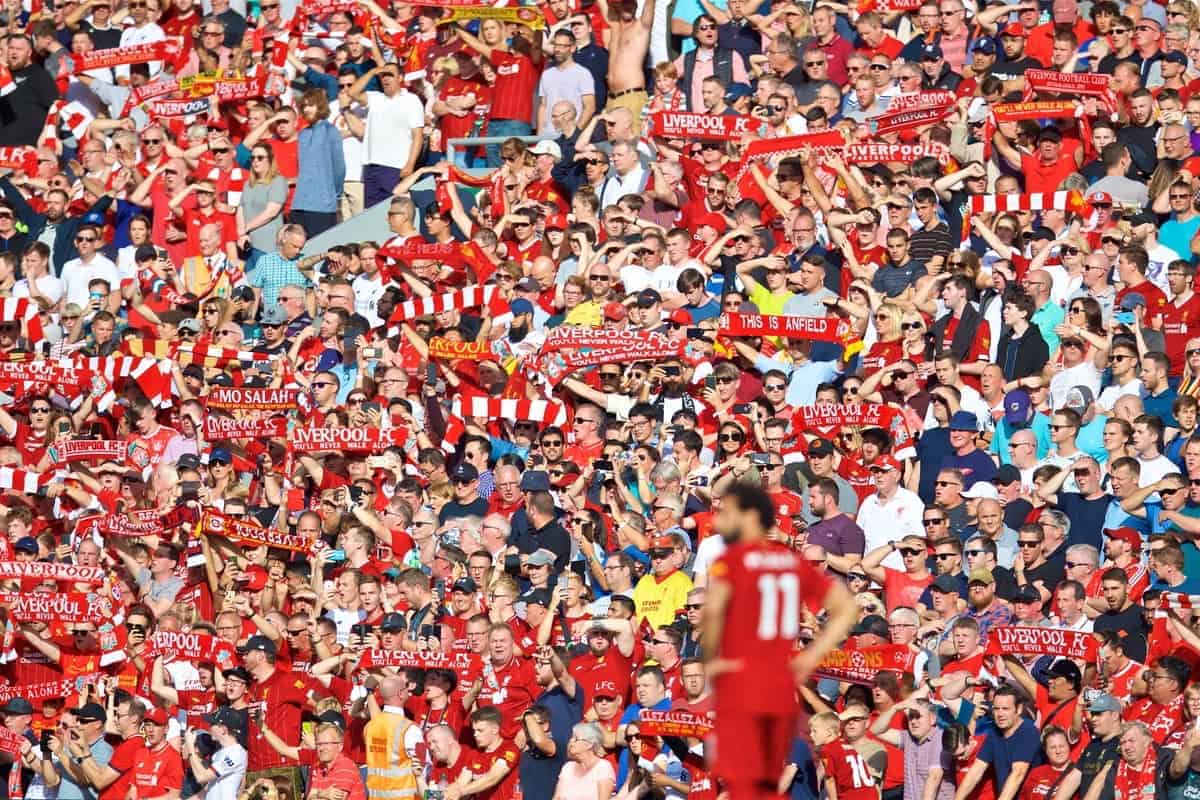 Last but not least, we have another one of Europe's most famous stadiums. We're talking of course about Anfield, Liverpool's home. The stadium holds just over 54,000 spectators, and the club's famous Kop stand sets the tone for the rest of the fans and team. Listening to the Kop sing"You'll Never Walk Alone" after a Liverpool victory is more than enough to give anyone goosebumps. While the Kop's changed over the years and the rest of the stadium's been expanded and updated as well, Anfield still retains much of its original charm. It's a difficult place to play, especially in the Champions League.