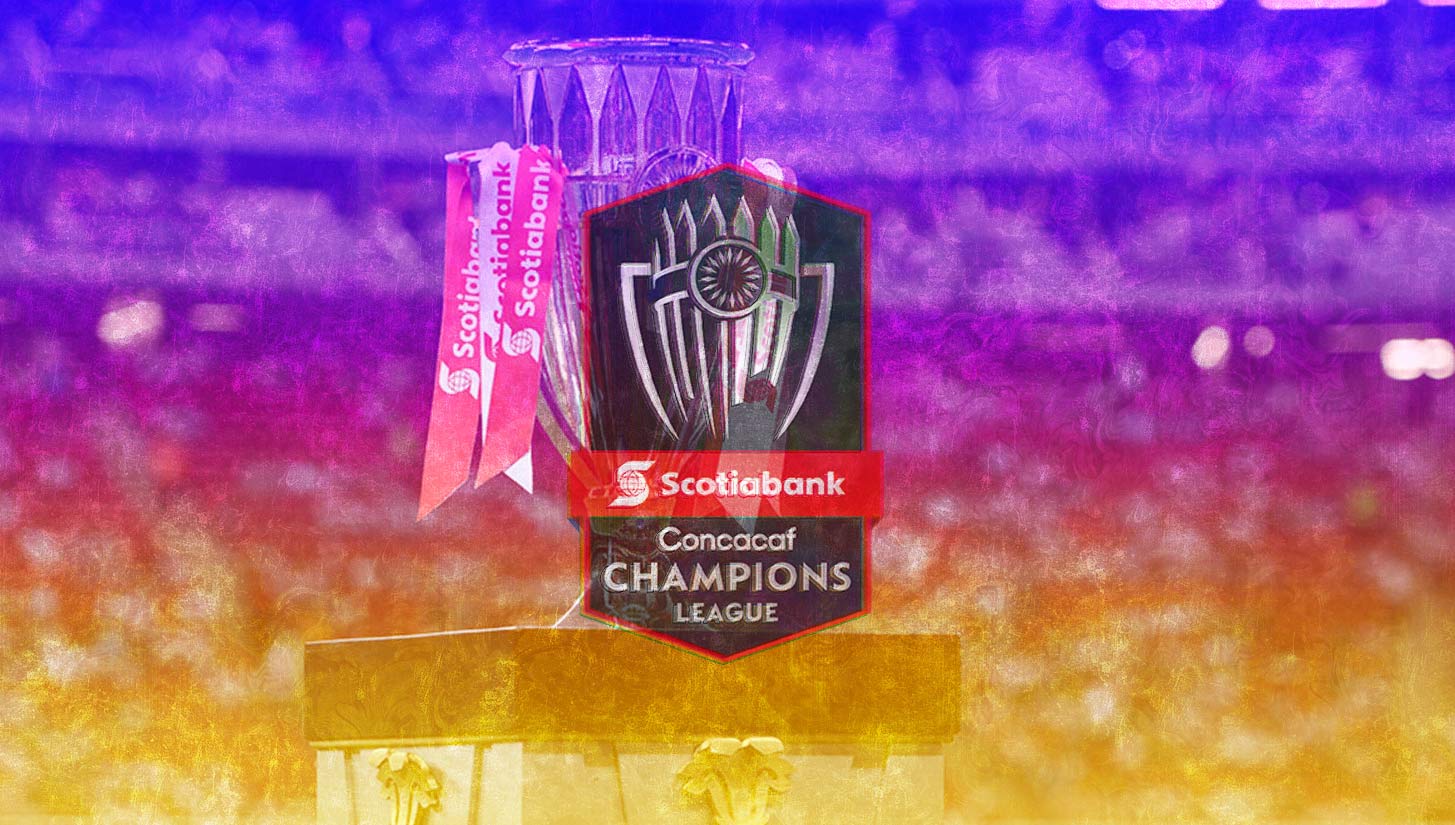 With the CONCACAF Champions League quarterfinals kicking off tomorrow, we take a look at some of our favorite moments from the tournament that underline our love for it, for better or for worse. 
Very few people in the United States even appreciate, let alone understand how absolutely bonkers the CONCACAF Champions League is. It's like Pac-12 After Dark meets WWE Monday Night RAW. It's the soccer version of a demolition derby. The type of competition which prompts viewers to contemplate lacing up their boots up one more time, chasing their glory days playing intramural sports. The CCL is a labor of love. Ask not if they can do it on a cold, rainy night in Stoke, but if they are willing to do it on a hot, humid night in San Salvador when it's barely televised.
The shithousing gamesmanship is next level in CCL, to the point where all of soccer Twitter uses a colloquialism to describe what happens to MLS clubs who exit the competition because of this: They've been CONCACAF'd. Shouts out The Cooligans for the amazing GIF. Let's take a look at some of our favorite moments from the CCL which keep us coming back for more year after year.
Tigres UANL Goalkeeper Nahuel Guzman Scores to Avoid Massive Upset
Let's set the scene here first. Last year, Liga MX "Team of the Decade" Tigres UANL desperately needed a goal in their second leg Round of 16 CCL match against Salvadoran powerhouse Alianza FC. Up 3-2 in the match but losing the tie on away goals, Tigres goalkeeper Nahuel Guzman joined the attack for one last stoppage time free kick and scored via a header, snatching victory from the jaws of defeat.
That's right, bringing the goalkeeper up for one last gasp attempt actually worked. Only in CCL. That doesn't even happen in FIFA or PES! Plus, there's nothing better than seeing a goalkeeper goal scoring celebration too. Tigres went on to capture their first CCL trophy later in the tournament, defeating LAFC 2-1 in the final. — Kevin Vote
Come for the Game, Stay for the Fireworks
A few weeks ago, North American giant Club America traveled to Honduras for their first leg Round of 16 match against C.D. Olimpia. Now what was looking like a rather pedestrian 2-0 America victory suddenly got exciting when the home side pulled one back in the 90th minute. Out of nowhere a cache of celebratory fireworks started going off in the C.D. Olimpia supporters' section. And it wasn't just a few TNT brand home fireworks, it was a whole ass professional show. It was so powerful that Club America goalkeeper Guillermo Ochoa kept glancing nervously behind his goal to monitor it. The last five minutes of the match continued normally, with the commentators yelling over the loud bangs of the fireworks. We're sure some pyrotechnician in Honduras is proud of themselves (despite the harsh punishment), because this was worthy of a finale. Again, only in CCL. — Kevin Vote
Worst Spy Job in History
El argentino Javier Ainstein, asistente técnico del Tauro FC. se disfrazó de aficionado del @FCDallas para espiar a su rival de cara al primer duelo por la #SCCL2018
Su acción parece que dio frutos, al menos en el primer juego. Ayer el Tauro FC derrotó 1-0 al FC Dallas pic.twitter.com/jeP5t6XmJs

— Deporte Total USA (@deportetotalusa) February 22, 2018
Ahead of their 2018 Round of 16 match against FC Dallas, Tauro FC assistant coach Javier Ainstein created somewhat of a social media frenzy thanks to a selfie he posted on Instagram with the caption, "It was worth it." Draped in an FC Dallas scarf and hat, Ainstein looked to be in full incognito mode getting some inside dirt on his club's future opponent.
People were of course quick to jump to ideas, accusing Tauro FC of spying despite the apparent stupidity and tongue-in-cheek nature of Ainstein's post. If these allegations were true, however, it would've been amazing — could you imagine a Barca assistant hitting up the Arsenal team shop before illegally catching a practice at the Emirates?
It was eventually revealed that Ainstein was merely scouting an open scrimmage, simply doing his job while applying trademark CCL chicanery to mess with the primarily American media. Well played Javier! — Kyle Scoble
A Zoomer at the Helm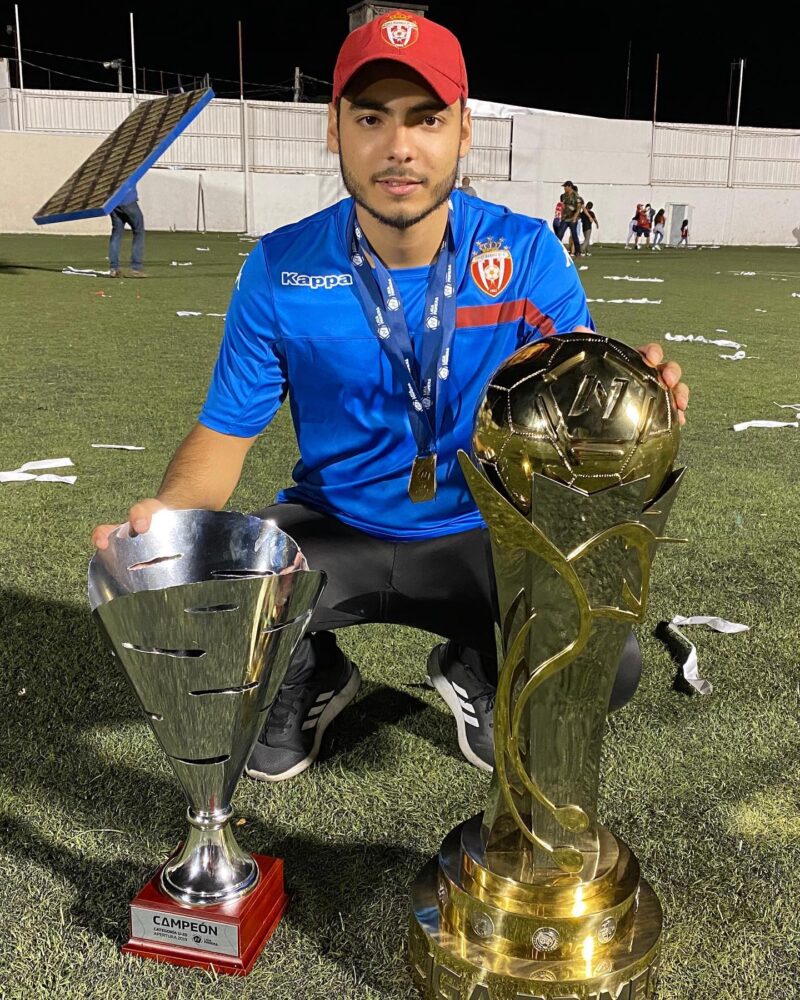 The boomers' worst fear is here, Gen Z has come to take their jobs! This year's CCL saw 24-year-old manager Holver Flores at the helm of Real Esteli, who advanced to the Round of 16 against reigning MLS champs Columbus Crew.
Esteli lost 5-0 on aggregate, but Flores has already won three straight Liga Premiera de Nicaragua titles, so this won't be the last we see of his teams in CCL. Jon Arnold of the "Getting CONCACAFed" newsletter wrote a full profile on Flores, which outlines how he isn't just some kid who lucked into the position — he's done whatever it takes to become a manager.
If Real Esteli can regularly get to the CCL and pull off an upset, Flores can be a trail blazer in a region that heavily relies on name and reputation when hiring at big clubs. (Remember how Red Bull fans reacted to Jesse Marsch?) This also gives me another team to follow in CONCACAF, and even motivates me to check in on the Nicaraguan league every now and then. Maybe we'll be seeing Flores Stateside sooner rather than later. — Kyle Scoble
Upset City
In 2015, CF Montreal (then Montreal Impact) made a magical run to the CCL final and even held the lead over Club America before ultimately losing 5-3 on aggregate. This run gave MLS fans a lot of hope that we were catching up with our southern foes quicker than they would like to admit.
In retrospect, Montreal had no business making it to the final, and to say it was a sign or proof of MLS teams closing the gap is a big stretch. But this is what makes CCL exciting. And despite an admiral performance in the final, it's Montreal's quarterfinal win over Pachuca that is pure madness.
This Pachuca team had some serious talent. Chucky Lozano was just breaking onto the scene as a world talent, and Erick Gutiérrez, now at PSV, along with Jurgan Damm, who would go on to make over 130 appearances for Tigres in five years before joining Atlanta United this past off season, were both regulars in the starting 11. Watch the above highlight from the match and tell me you aren't ready to go run a 5k. It literally has everything — a 90th minute winner (on aggregate), a packed home crowd, and to top it off we get the legendary Frank Klopas crotch thrust. What more do you want? What other competition could give us this moment of pure beauty? Only CCL. — Kyle Scoble