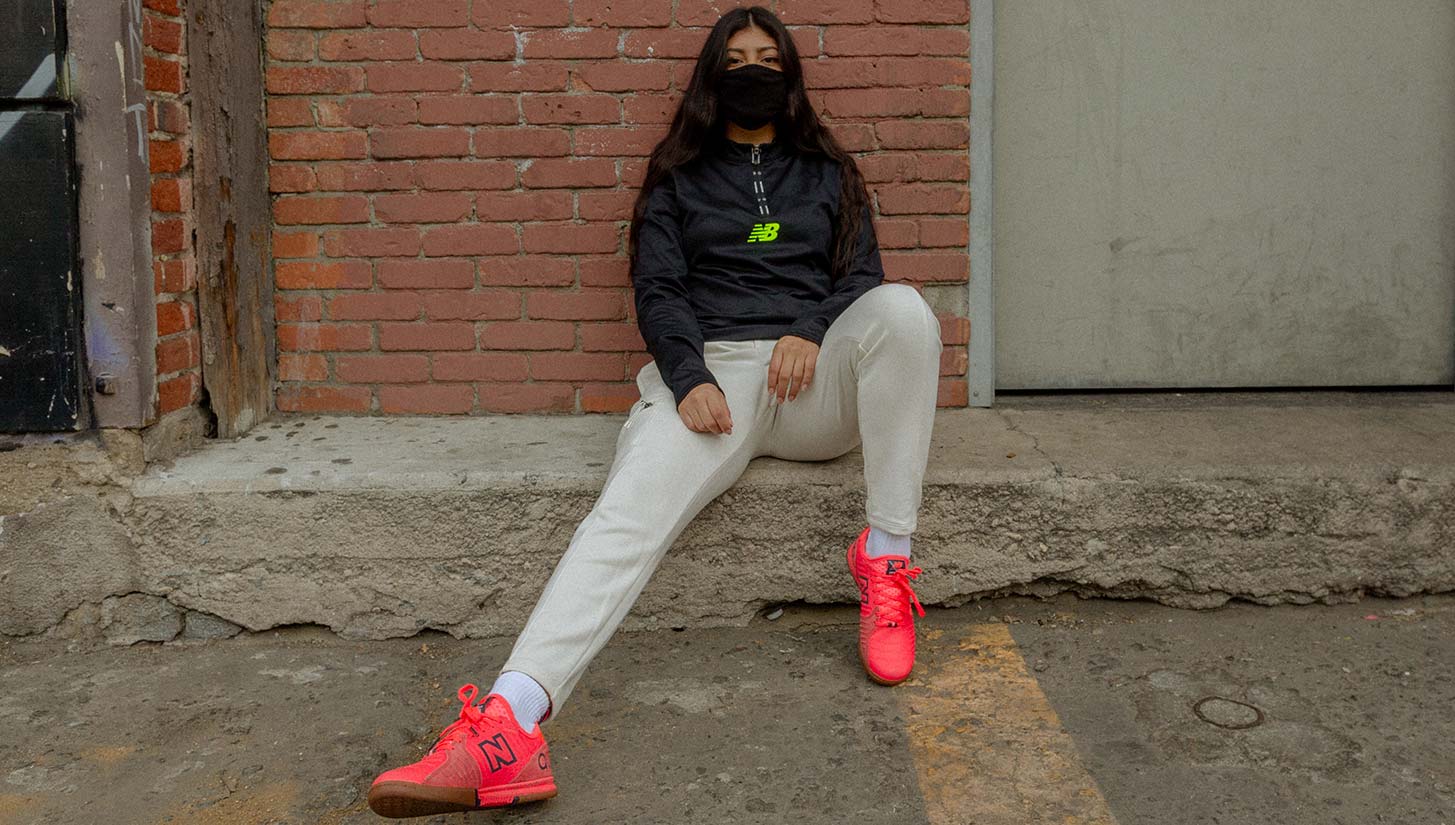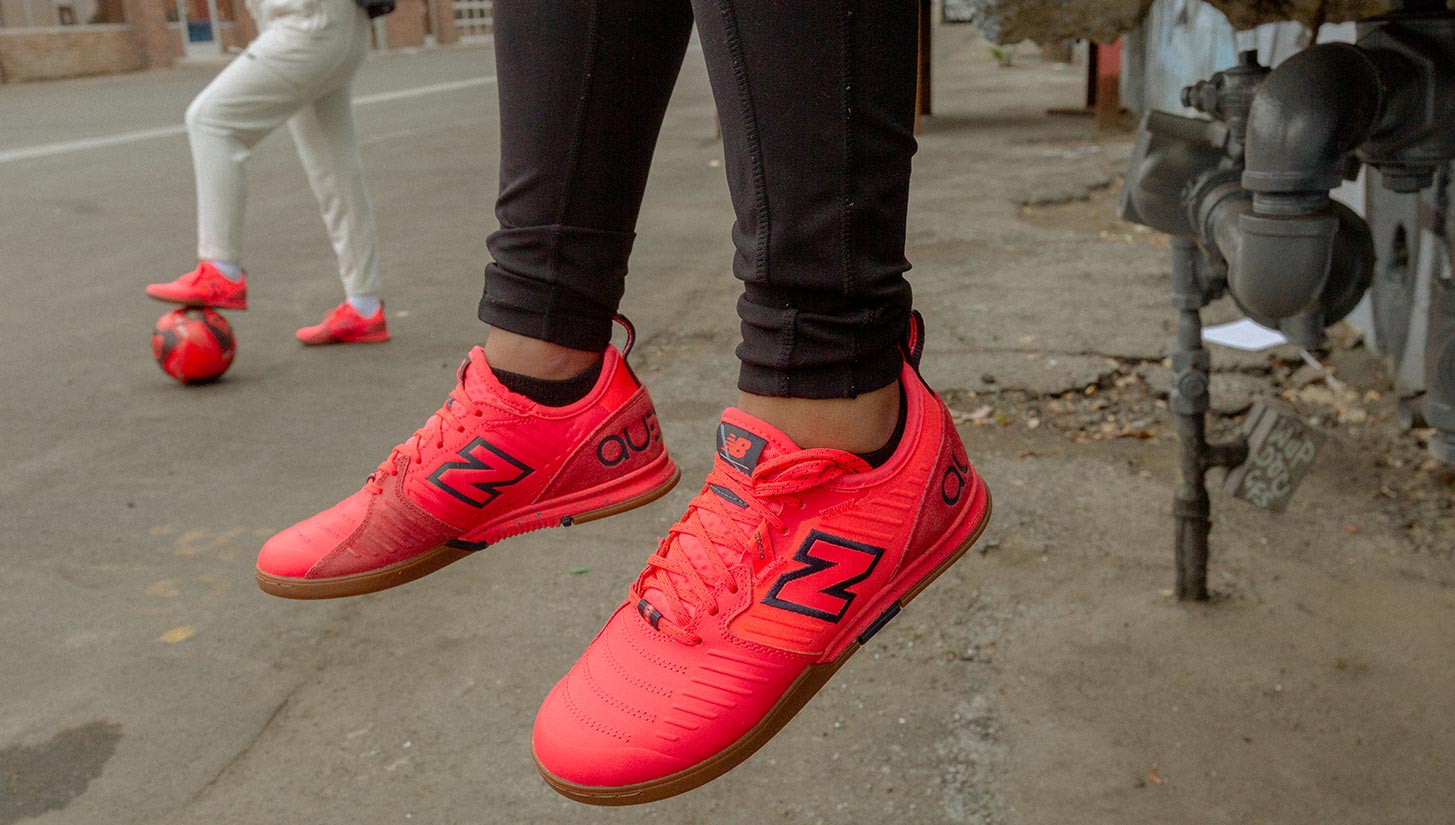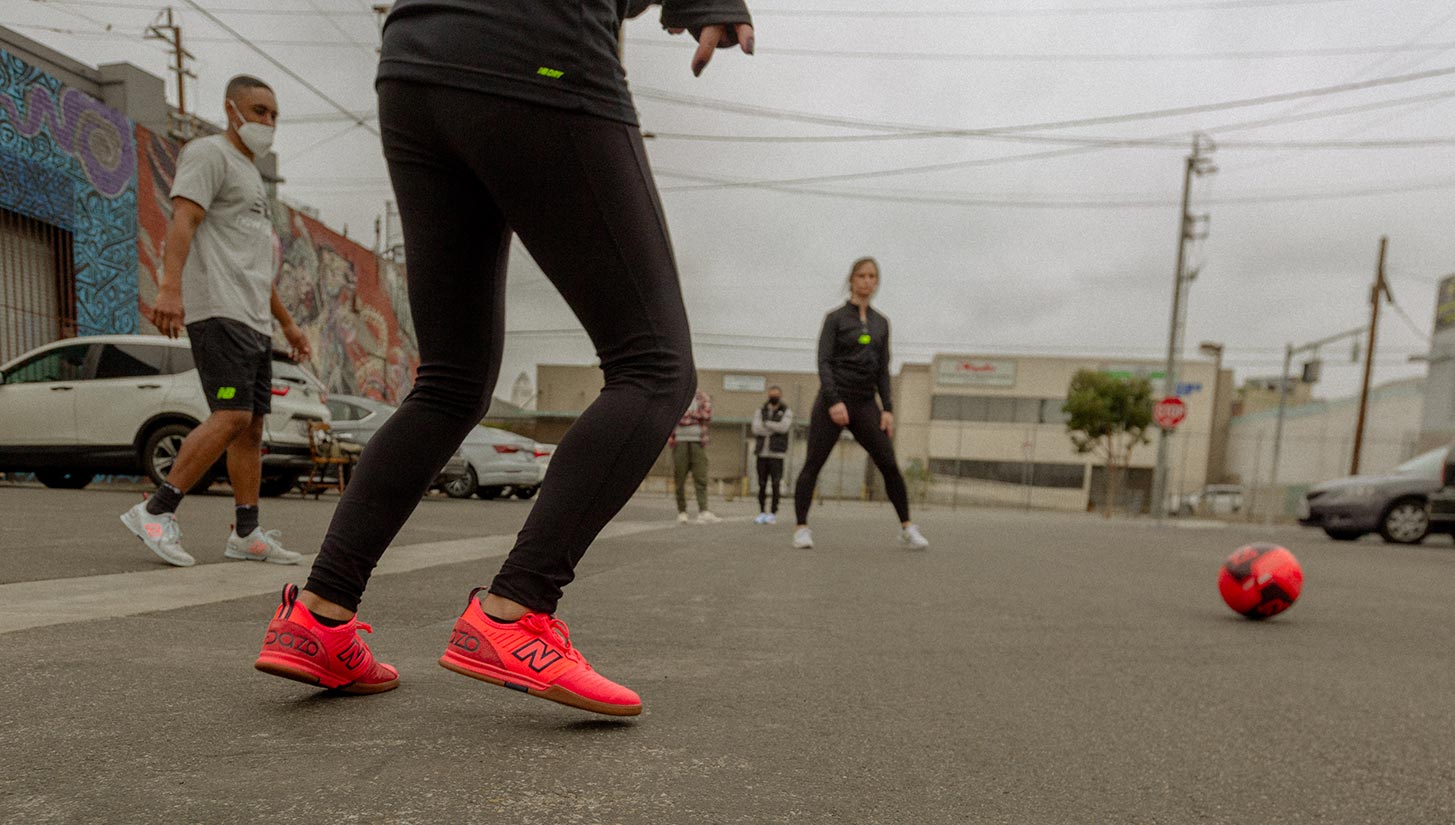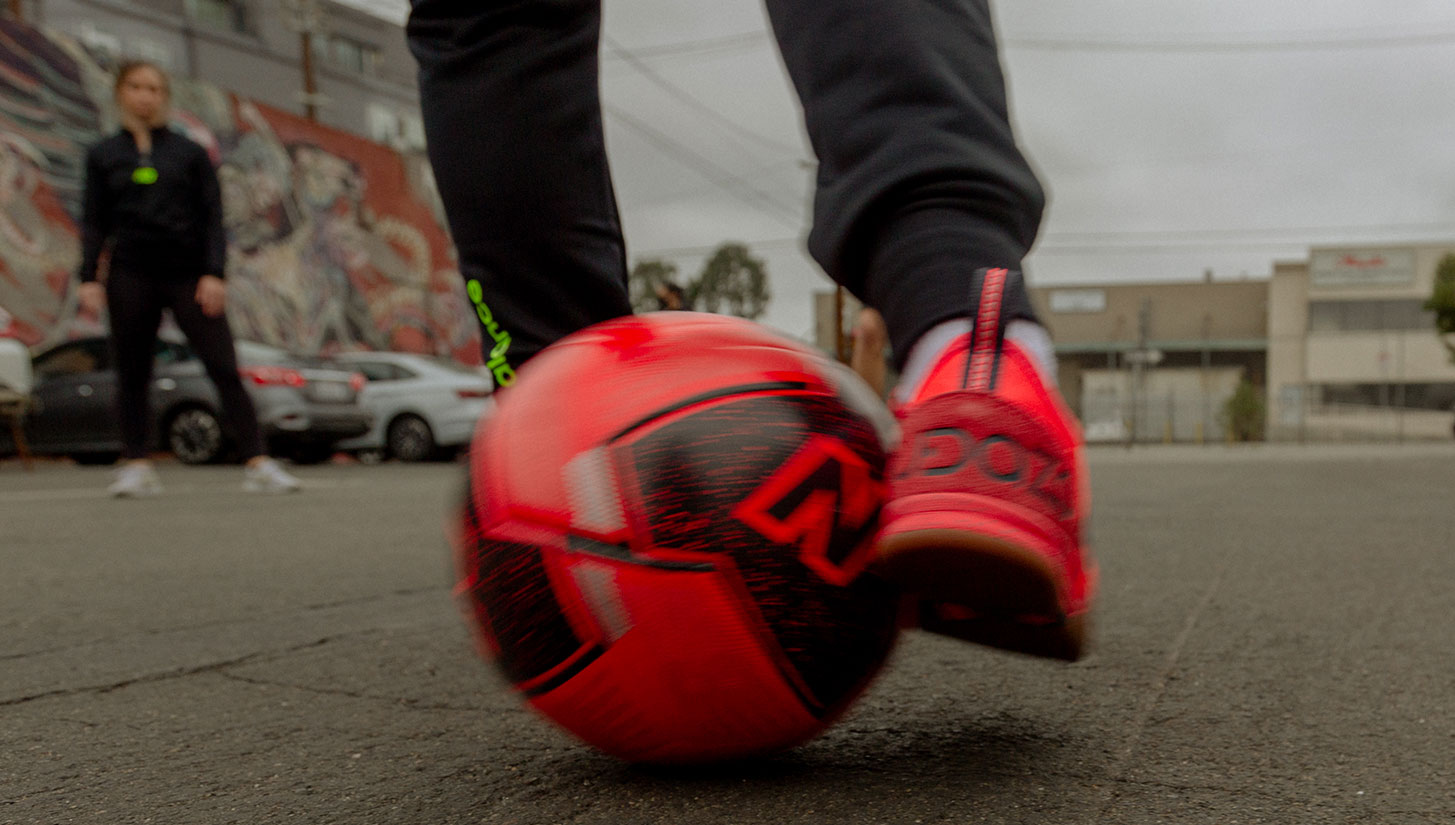 A new colorway of the New Balance Audazo v5 drops today. Dubbed "Vivid Coral," we were able to get our hands on a few pairs — so naturally we took to the streets to test them out.
In terms of futsal shoes, you'd be hard-pressed to find a line more reliable than New Balance's Audazo franchise. Always a lock for comfort and performance, last year's v4 changed the game with its unique styling that made it just as wearable off the pitch as it is on it. As good as the v4 was, New Balance has outdone itself yet again with the Audazo v5 — a boot that toes the line between form and function without compromise.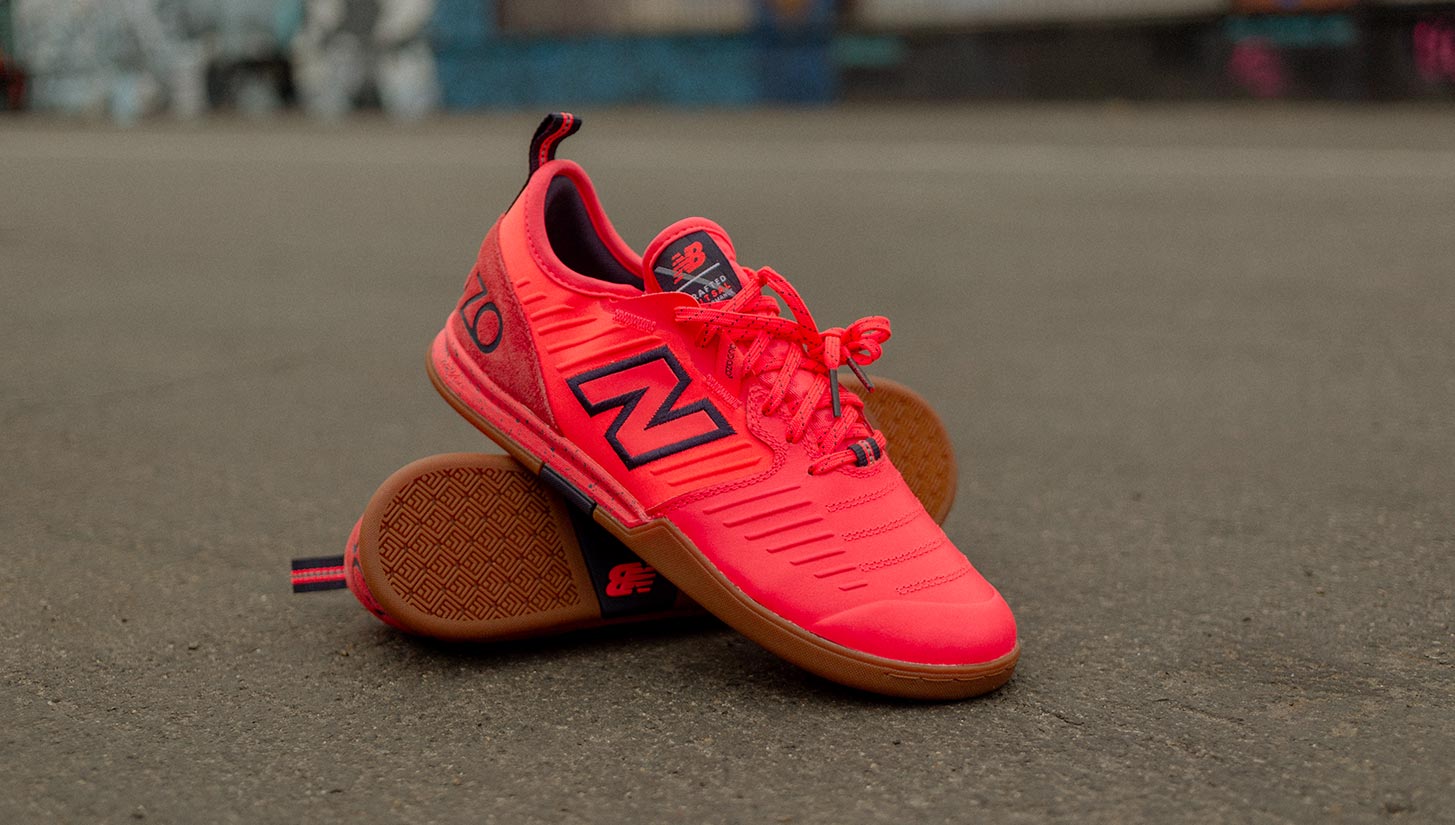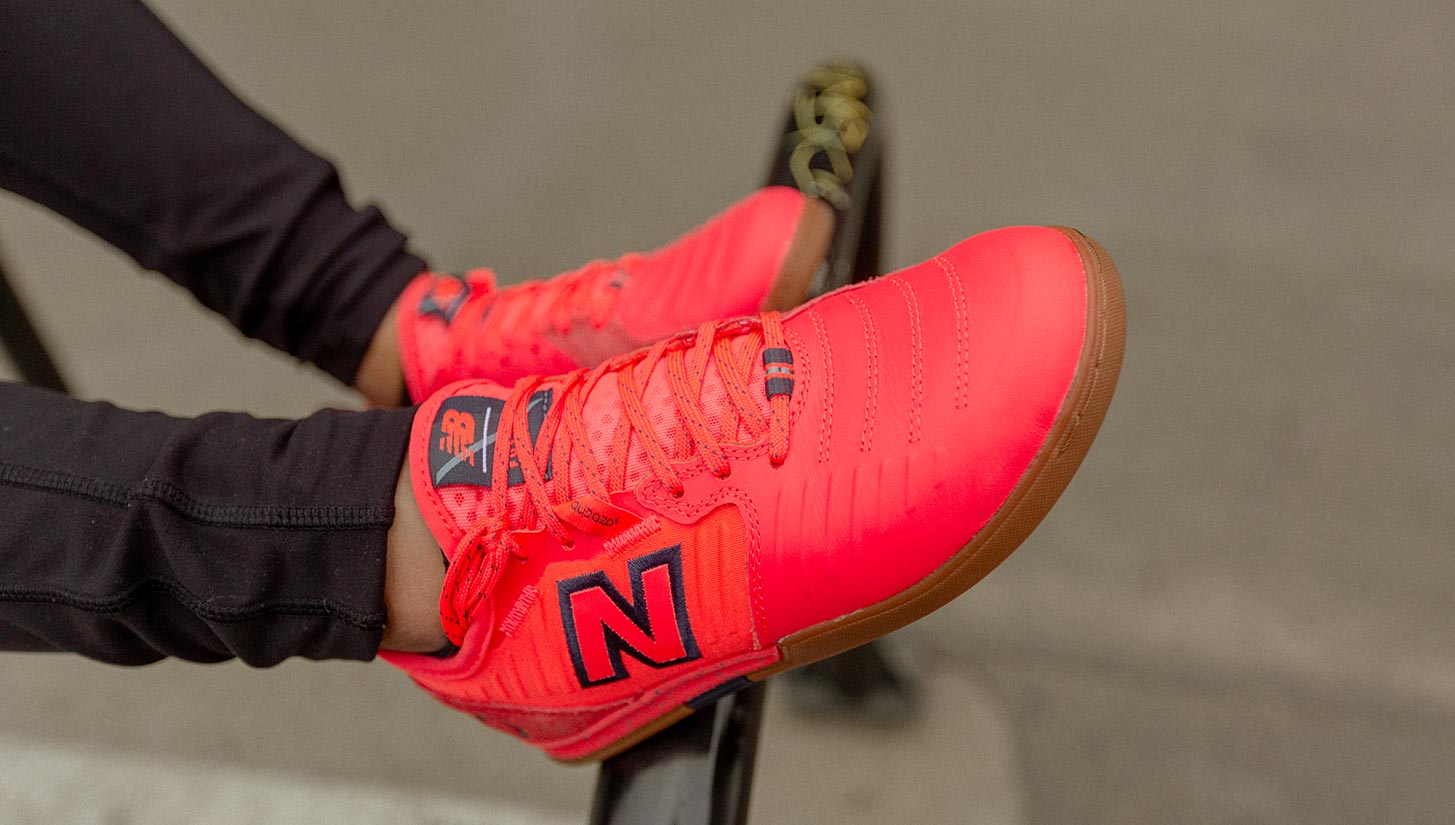 The v5 made its debut last October, and today we get an all-new "Vivid Coral" colorway, which drapes the boot in bold shades of scarlet and "Outerspace Grey" accents. The result is a particularly stark example of how New Balance has fused style and performance, as the redesigned silhouette features an array of new technology and aesthetic upgrades.
Blending leather, suede, and all-new Ariaprene foam on the upper, we get a mix of textures that keep the shoe lightweight while maximizing its fit. The speckled REVlite midsole provides added comfort and support, and an internal high abrasion toe box retains the shoe's shape while also allowing for lethal toe pokes.
But enough about the specs — this shoe just looks good. A much more futuristic design compared to last year's classic look, clean lines and various details from the suede foxing to gum outsole makes for one stylish shoe.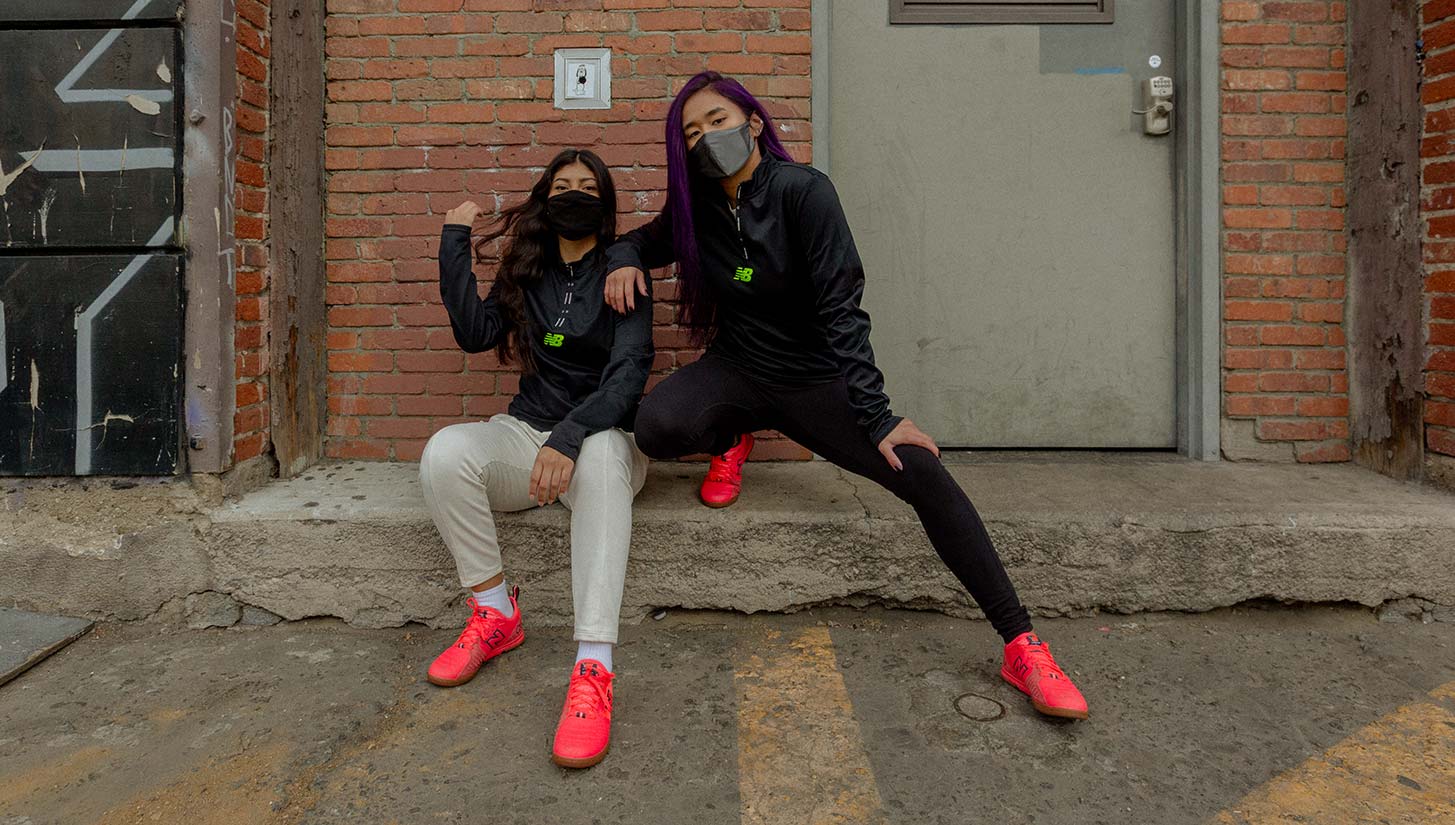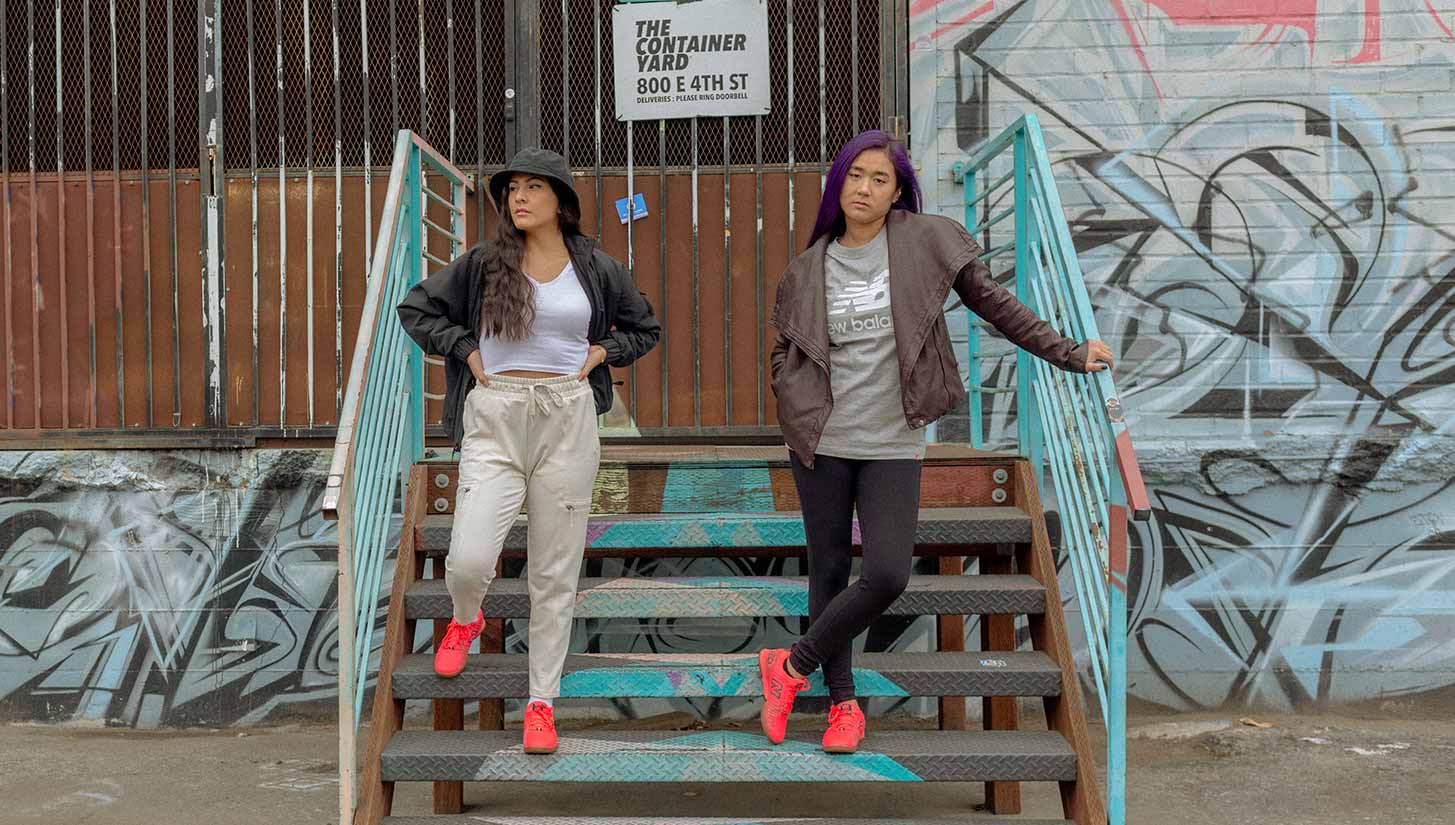 We were able to get our hands on a few pairs, and hit up our resident pro freestylers Caitlyn Schrepfer and Lizzy Calderon, along with a few other LA ballers to test them out. We hit the streets of the Arts District for an impromptu pickup game, and what started as a laid back kickaround quickly escalated into a highly competitive 3v3 match.
Whether it was because there haven't been too many opportunities to play in the past year, or the shoes were just that damn comfortable (our money is on the latter), it was great to see the intensity kick up a notch, and a few contested goal calls provided an extra smidge of drama. (For the record, if it hits the cone it doesn't count.)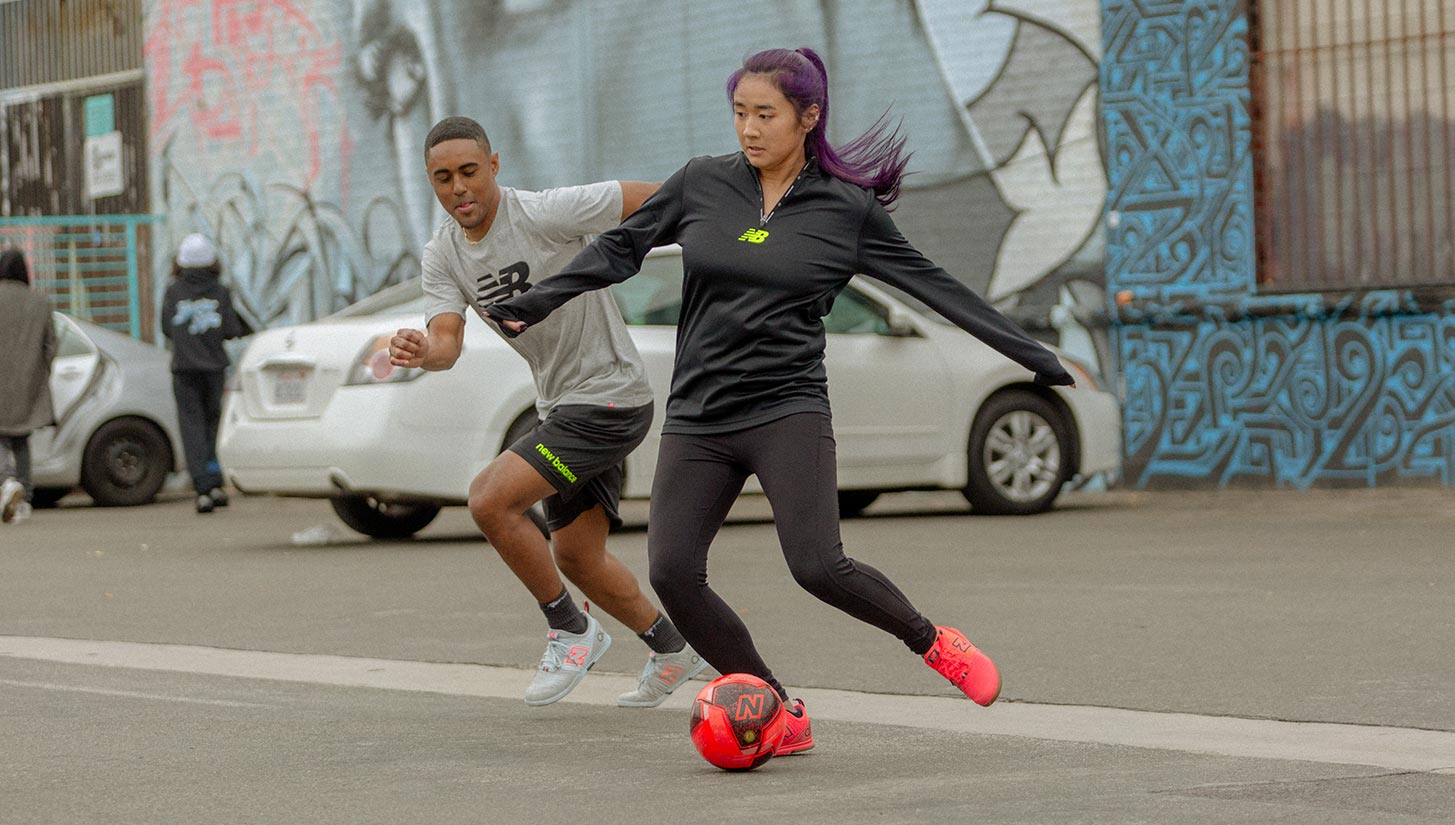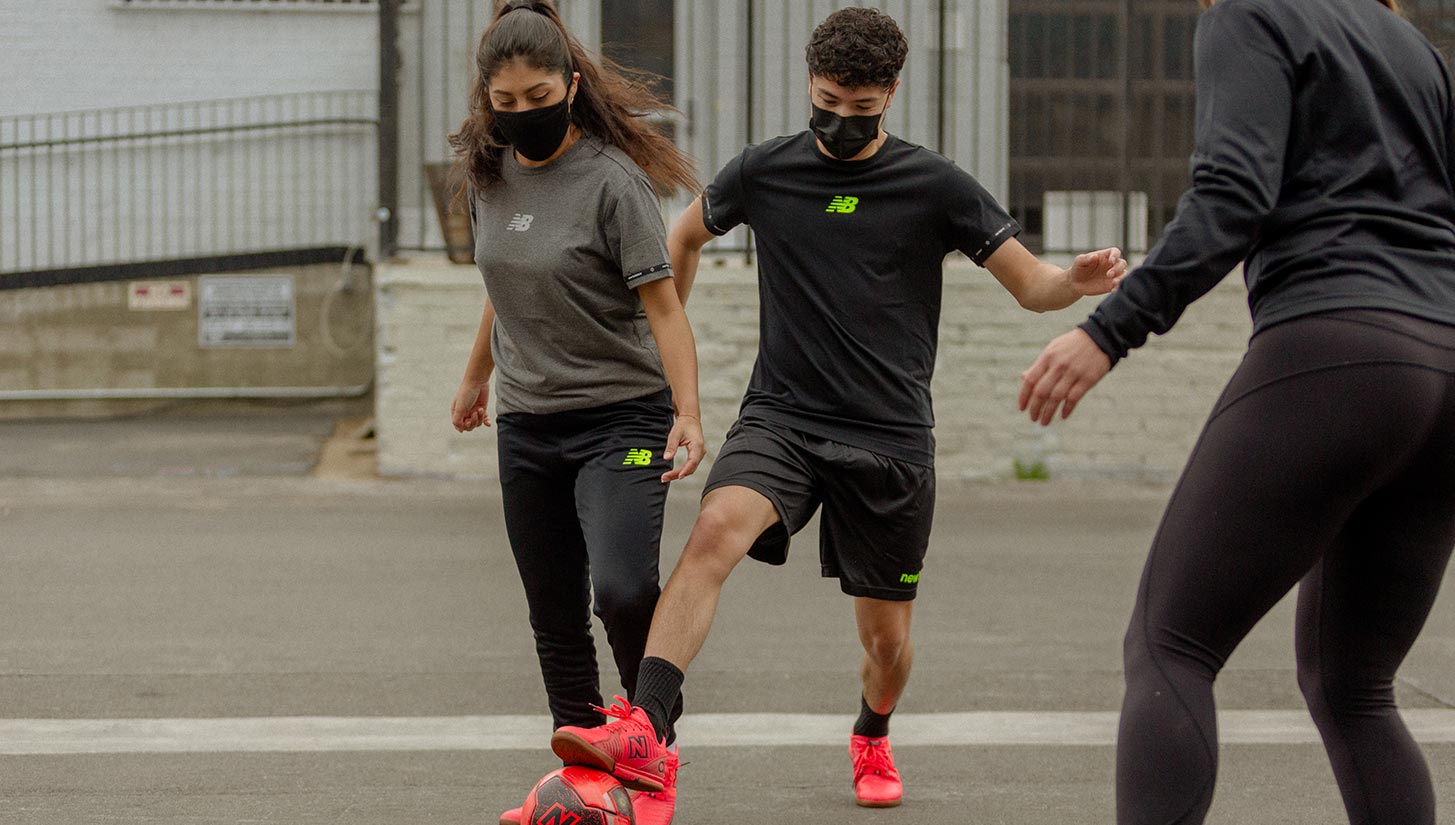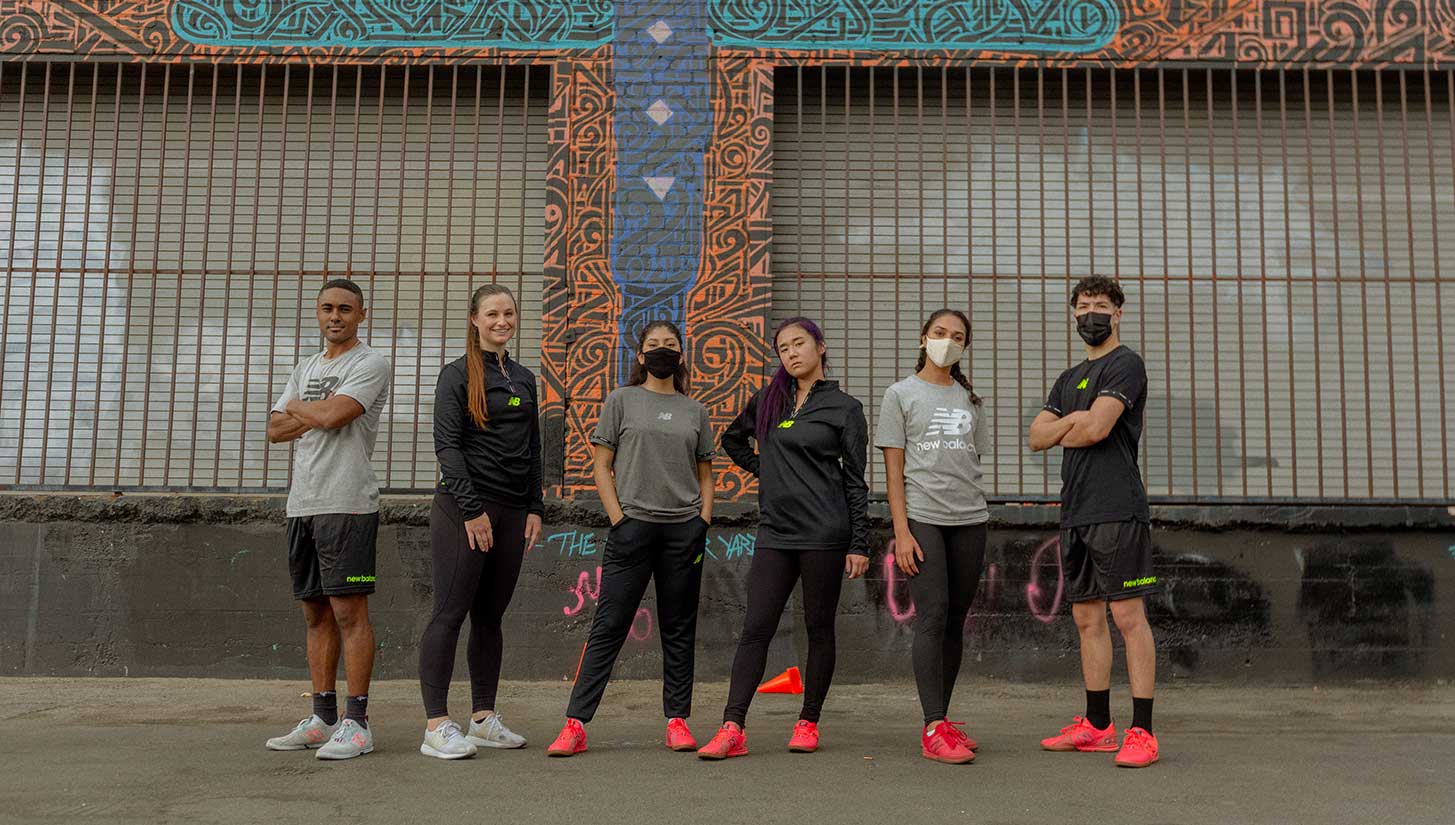 The shoes were met with rave reviews from Caitlyn, Lizzy, and the rest of the wear-testers, but if their words aren't good enough, these will be worn by pro futsal stars Joselito, Bruno Coelho, and Pedro Cary.
You can pick up the New Balance Audazo v5 "Vivid Coral" via New Balance or various global retailers. 
Photography by Khris Garay for Urban Pitch.