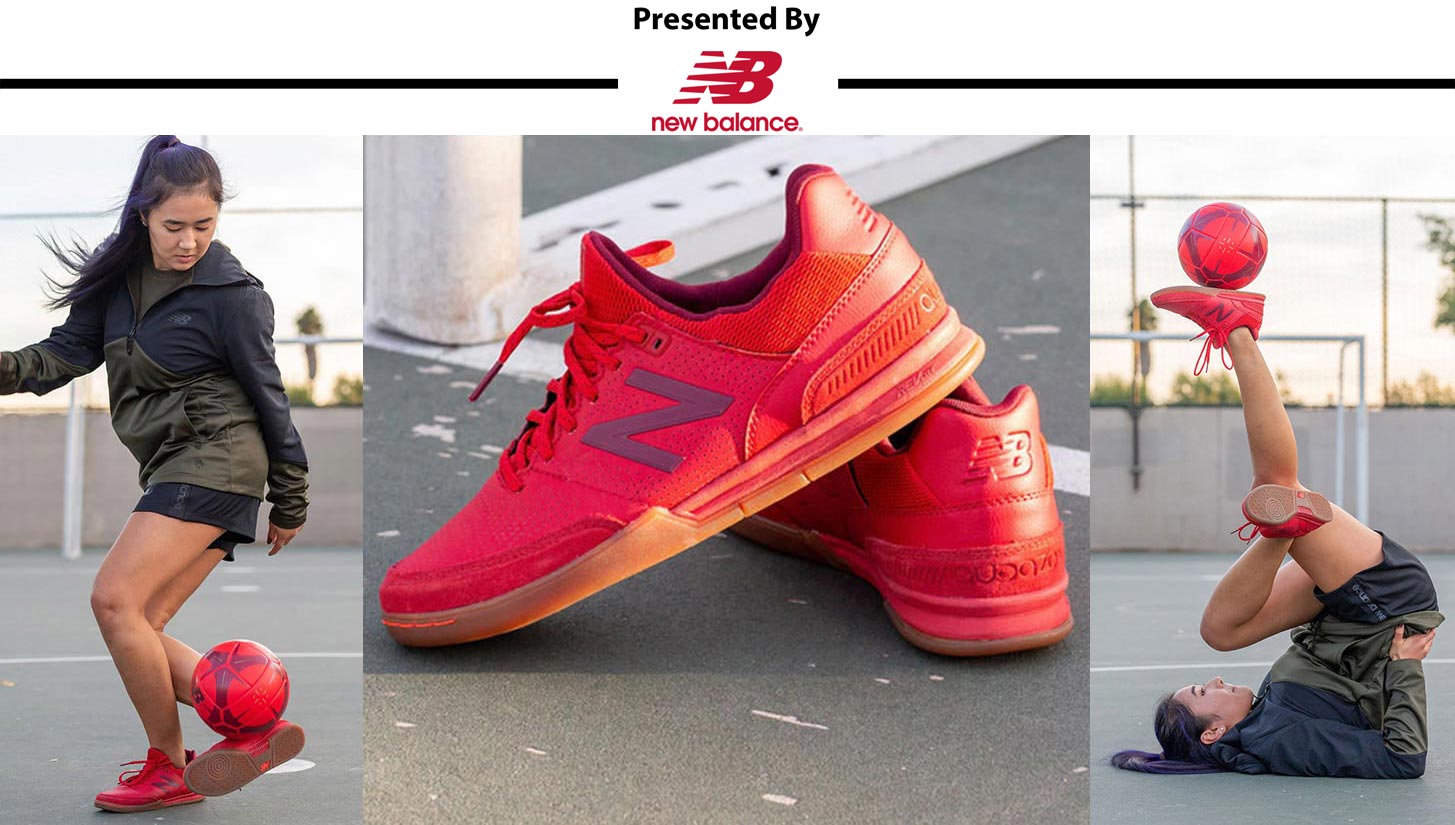 Debuting in an all-new colorway, the New Balance Audazo v4 brings a rare combination of style and performance to the pitch. To get a closer look at the shoe, we enlisted Caitlyn Schrepfer — a dual threat herself — to test it out.
Footwear specifically made for indoor and street games are hardly anything new. But as these shoes have evolved in the name of performance, their designs have become more and more specialized strictly for the pitch. Save for a few classic models, it's rare to see a shoe that's as wearable during a pickup match as it is to the postgame pub crawl.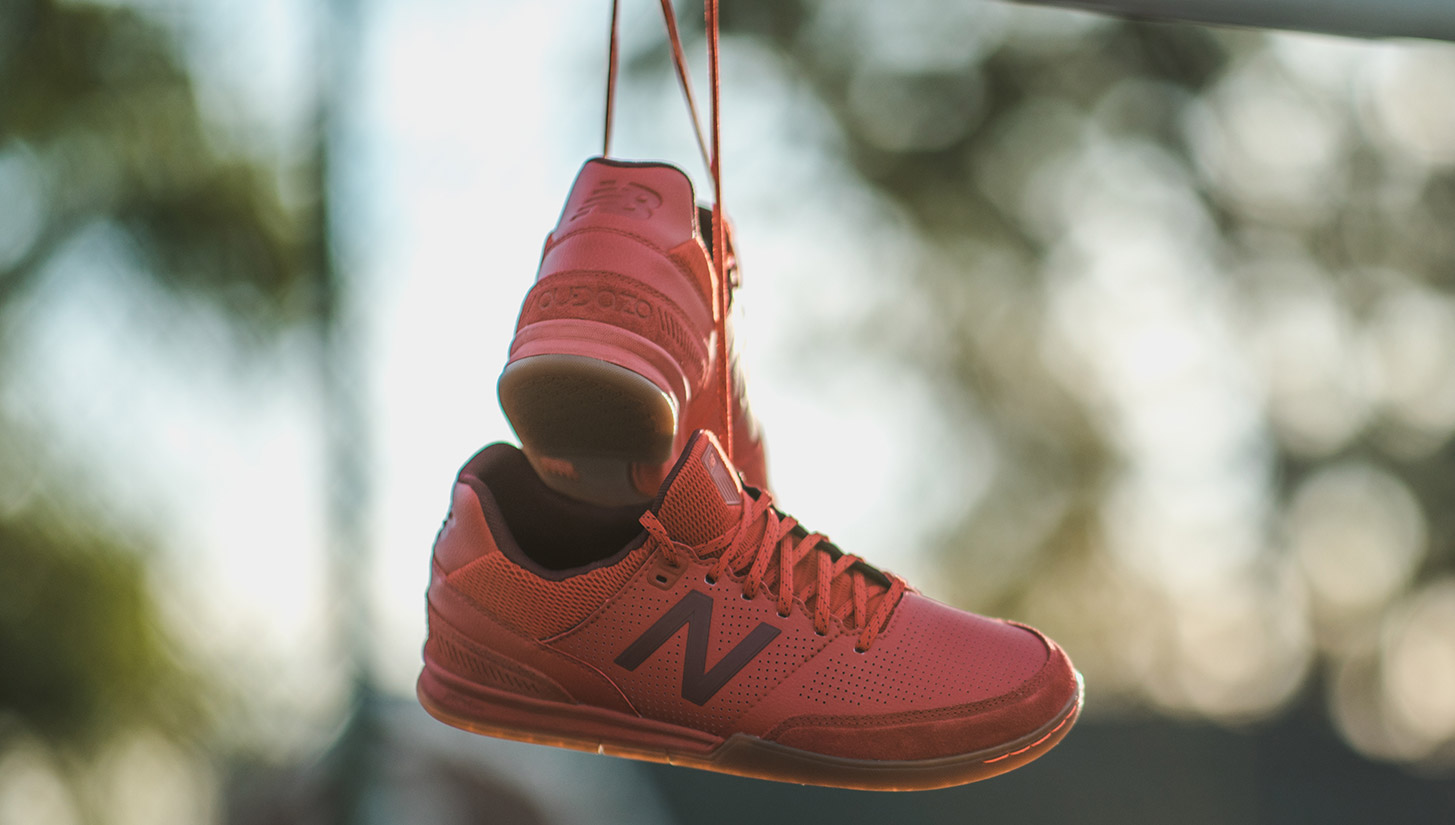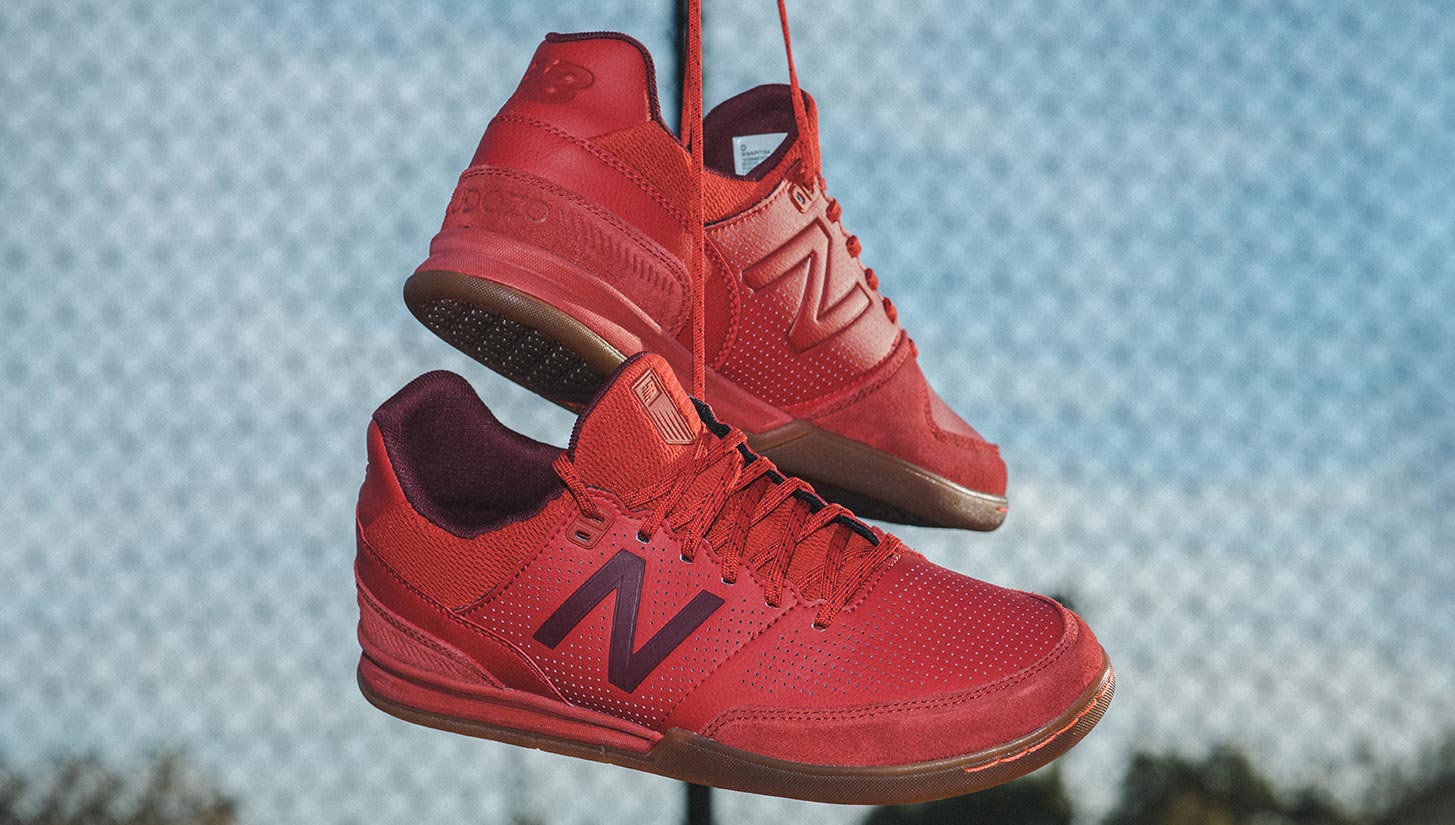 Enter New Balance. In addition to its Furon and Tekela models that have been tearing up the field, the Audazo has been a mainstay in the indoor game. Now in its fourth installment, the latest model maximizes both performance and style — a rarity in today's market. We saw the shoe's original white and navy colorway at the Audazo Cup last August, and New Balance has now unveiled a bold "Colourup" collection.
Draped in deep hues of scarlet and burgundy, the Team Red "Colourup" Audazo v4 brings a new sense of style while maintaining all of its performance aspects, including its synthetic upper, breathable mesh lining and collar, suede toe cap for durability, and gum rubber outsole for maximum traction and comfort.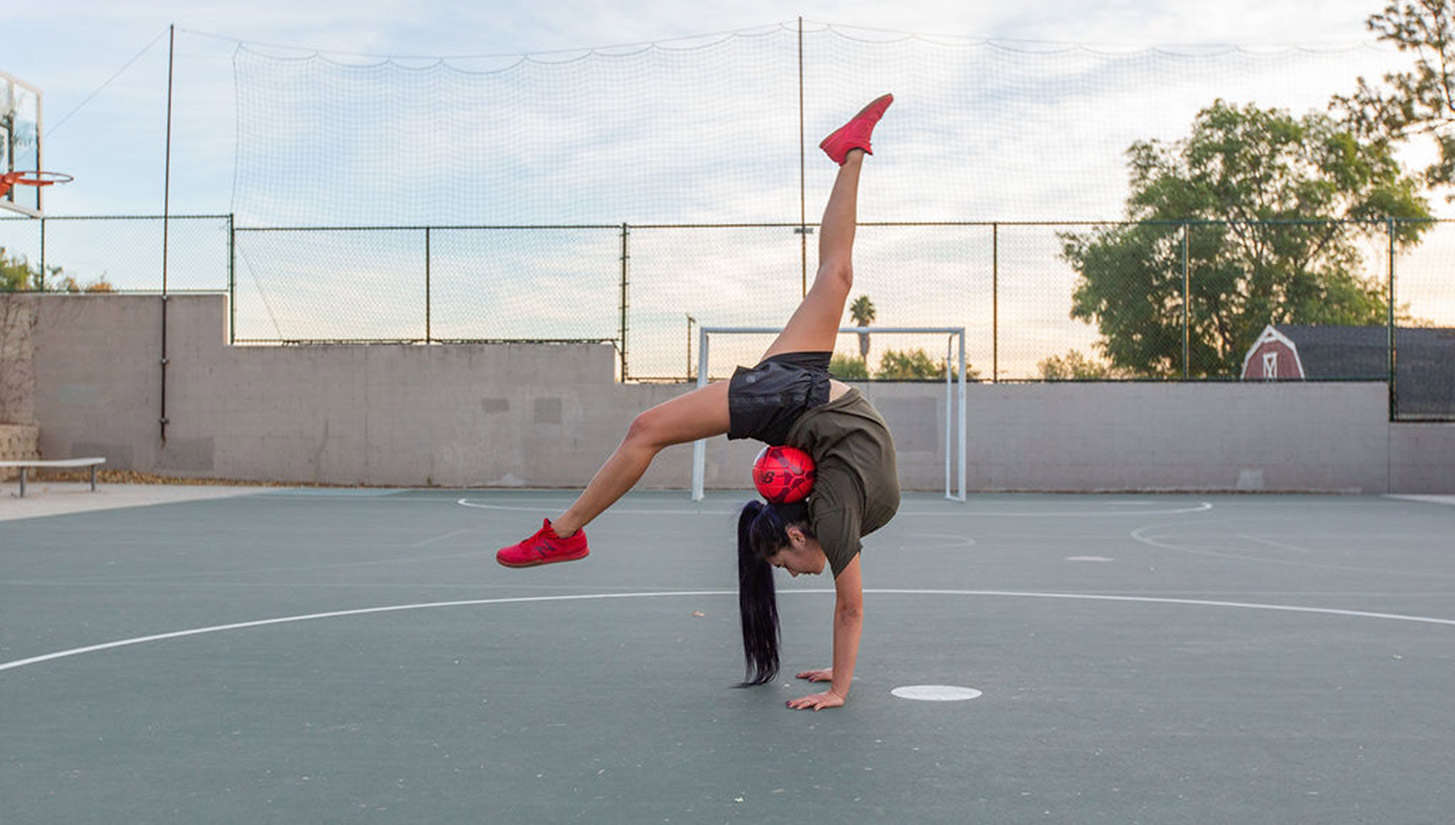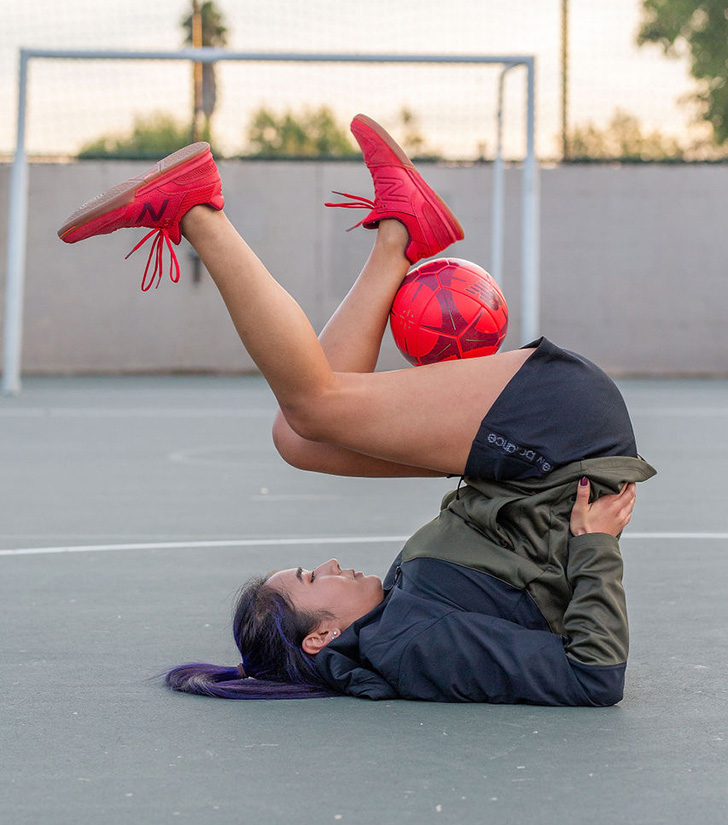 We were able to get an early look at the shoe, and thought that its dual threat of performance and style would be a perfect match for Caitlyn Schrepfer. Our resident pro freestyler, Caitlyn's long list of accolades include being the top-ranked American female freestyler, as well as finishing runner-up at the 2018 WFFA Freestyle Masters World Championships. And just like the Audazo v4, Caitlyn is a dual threat.
A former collegiate goalkeeper, Caitlyn's skills go beyond freestyle, and she can score goals just as well as she can save them. She put the Team Red Audazo to the test, and saw firsthand how well it performs on the court (it even doubles as a solid freestyle shoe too).
"I really like the Audazos," she said. "They wore in pretty quickly. I felt very comfortable moving around and adjusting. It felt good to strike the ball, which was fantastic. Leather takes a lot more love, but it lasts a lot longer for me than say, canvas or mesh."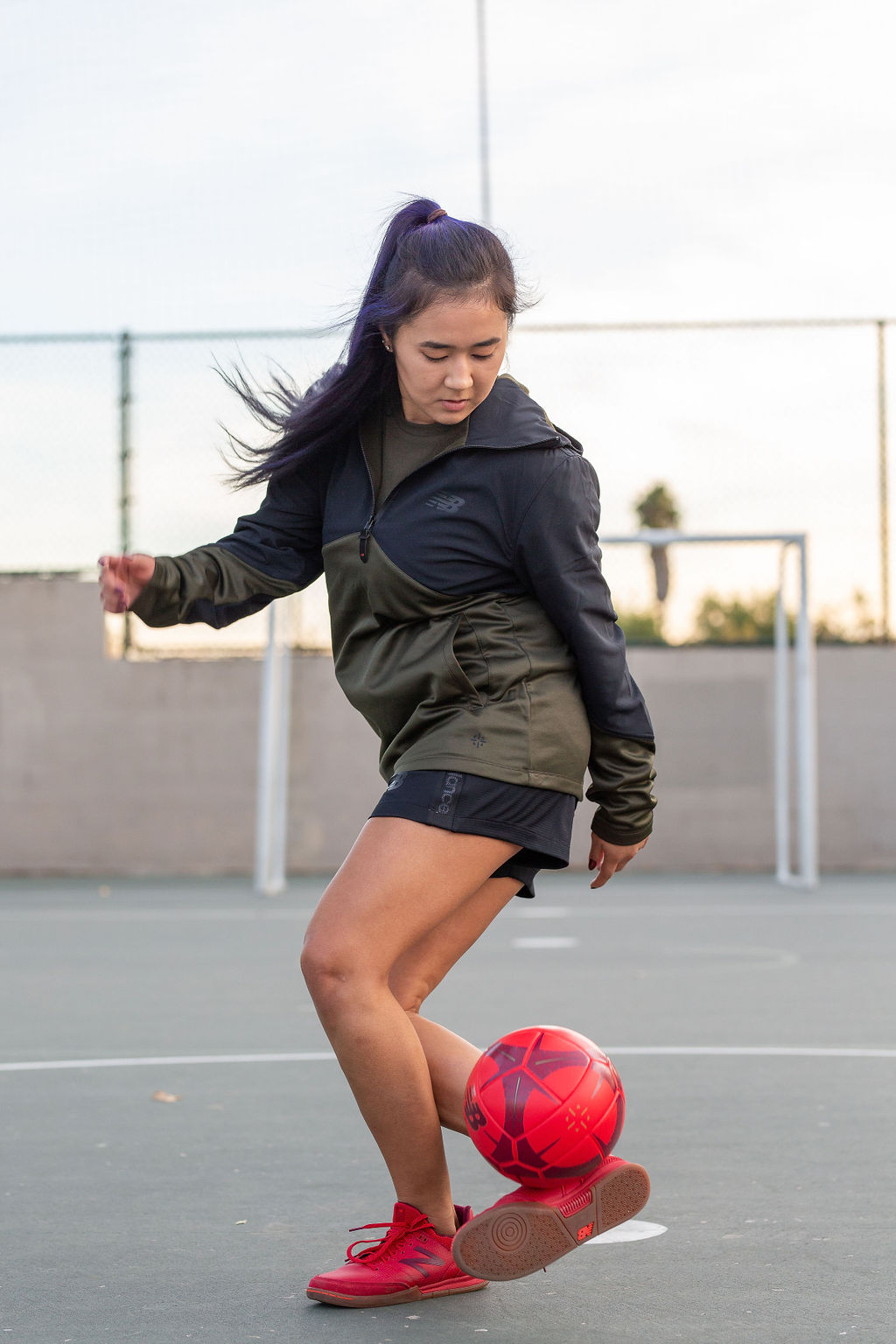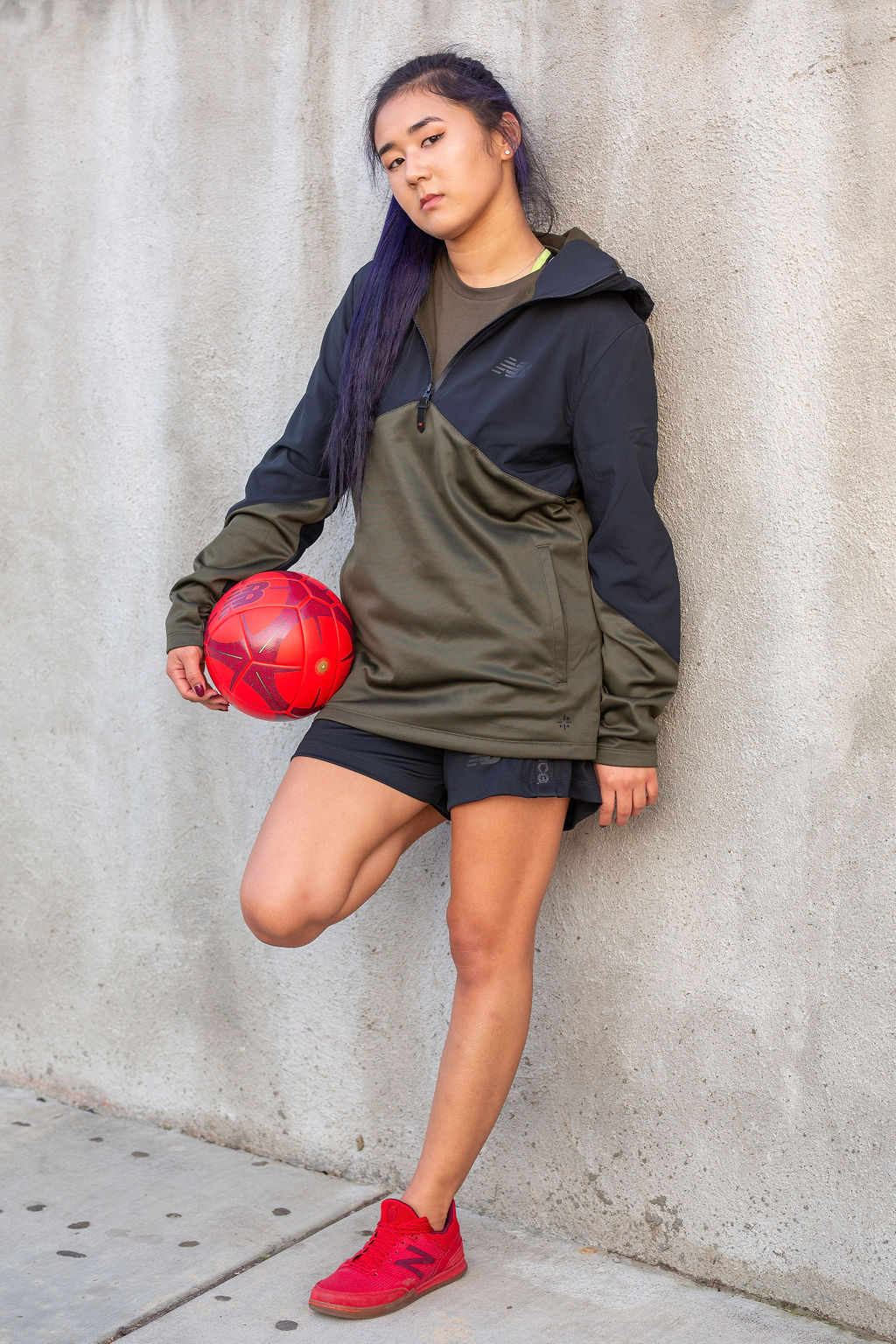 Available now, you can pick up the Team Red "Colourup" New Balance Audazo v4 online and at global NB retail partners.
Photography by Johnny Zuleta and Roy Cho for Urban Pitch.