When Daniel Dennehy was a teenager attending university in Dublin, Ireland, he had a map of the world on his wall. Every time he traveled to a new city, in a new country, he dropped a pin on the location. He ended up with 32 pins on the map, thanks to his passion and talent in freestyle. This gave the now 25-year-old "veteran" the chance to interact with different cultures and witness all the stylistic varieties in the sport of freestyle. "When I visited Japan, the freestylers seemed to have more dance moves incorporated in their performance and would even wear jeans. Then you would see more hardcore technical moves in Poland and Russia, but they would never wear jeans. France had more of a breakdancer's b-boy style."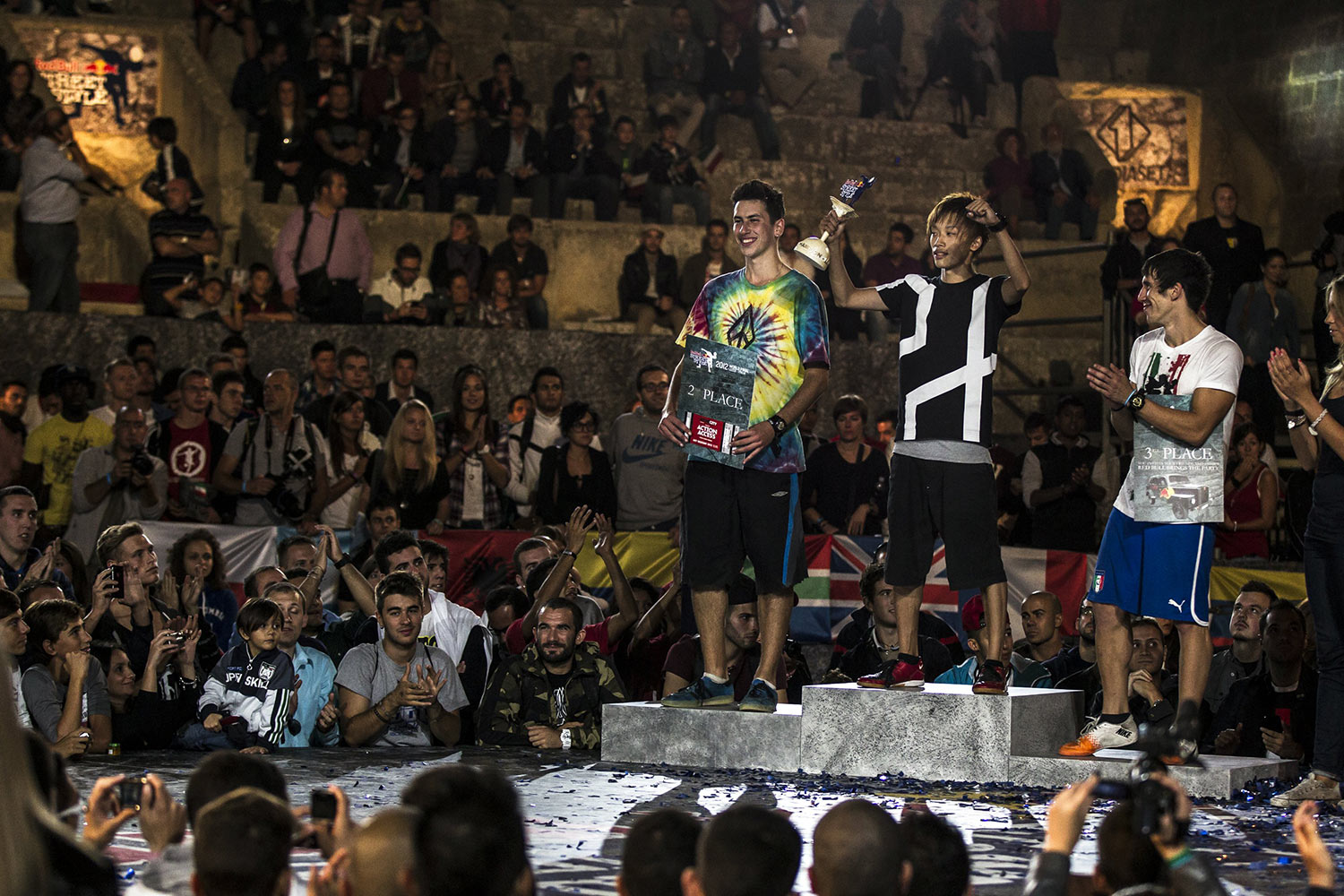 Dennehy went on to become one of the top freestylers in the world, most notably winning second place in the Red Bull Street Style World Final in 2012. But Dennehy's globetrotting story actually started a long time before that. Born and raised in San Francisco, CA, Dennehy's mother was Brazilian and father Irish. He later moved from the Bay Area to Brazil with his mom, where he developed a passion for football. He next moved to Dublin, Ireland, to attend university during which time he also got heavily into freestyle performance and competitions. He then headed over to London, England, where he moved in with none other than Andrew Henderson, widely regarded as the man in freestyle today.
"Andrew's attitude always helped keep me motivated. He was a kind and humble person, but as soon as it came to competition, he did whatever it took to be the best," Daniel recalled.
Daniel now lives in New York, and has made a career out of freestyling, altho he admits it was doubly hard to pursue this and his other big passion—music. "It was tough times for me when I didn't have money. I also loved music and wanted to start producing music. I had to save up every penny for months to buy my first microphone and speakers. It cost me every cent I had to pay for the equipment and I didn't have any money left over to take the bus home," he shared. "You had to be more resourceful to find answers when things weren't just given to you. As a young kid, I had to figure out my own problems. I needed to figure out a way to make money to fund my passions. I started performing freestyle in Berlin to try and save up money. My parents were able to pay for my living, but coming home with soccer shoes that cost more than 50 Euros, it was an unnecessary cost in their eyes."
After moving in with Henderson, Daniel honed his technical skills but also perfected a winning mindset. He believed that most freestylers at his level were equally gifted skill-wise, but the consistent winners were stronger mentally. If he didn't push himself to the limit, it would be a waste of potential. "Living with Andrew taught me a lot of things when it came to bringing the best out of me. I had to compete with myself every day to constantly improve. Being the best at what I do kept me motivated every day," he explained.
Dennehy looked to other greats for inspiration as well. He would watch compilations of Michael Jordan to hype himself up, particularly right before battles. "In a street performance, bringing a lot of hype and energy can actually make up for having a slightly worse performance. When I started performing, I made sure to bring a lot of energy. I hyped things up and made sure it was a fun experience to watch."
One of the greatest and proudest moments in Dennehy's life was in 2012 when he won silver in the Red Bull freestyle world championships. To prepare, he practiced 6 to 8 hours a day, every day. There were no breaks or excuses when it came to his training schedule. After this major milestone, Daniel began to pursue that other love of his life, hip-hop.
A few years ago, the freestyler started producing his own beats and released three albums over the past three years—Free Spirits 1, Free Spirits 2, and FS Boys. He recently released his first video:
His favorite rappers include Kanye West, Jay-Z, Waka Flocka Flame, and Drake. He even raps about football at times, perhaps a sign of his desire to make freestyle mainstream. "When it comes to freestyling, it takes hours every day to master tricks. When it comes to music, some people learn and take classes. I felt as if I had a natural ear and knew what sounded good. Regardless if you have natural talent or are a hard worker, it takes practice to really get it down. You have to just go hard when it comes to doing what you love."
Now Daniel is preparing for the next Red Bull freestyle world championship coming up in November. He believes this may be his last time performing for Ireland, now that he lives in the U.S. Regardless of what country he'll represent in the future, Dennehy will be looking to maximize his potential at everything he puts his mind to, despite the challenges of debt, disapproval, and uncertainty. "If someone came up to me tomorrow and handed me a million dollars for free, it would rob me of the feeling of winning it on your own," he said.
"What I realized growing up is that you can't always please everyone. I would have fun by doing performances on the streets. I would have five perfect performances and then mess up on the sixth and receive loud criticism from the audience. Some people were just upset that they would have to walk around my performance. This really helped my skin thicken up. When you try and please everyone, you end up pleasing no one. That's why I just do what I love to do and keep myself happy."
Check out more of Daniel's videos and music here!