Second-year pro Nick Lima has quickly established himself as one of MLS' most exciting young prospects. We caught up with the San Jose Earthquakes defender, discussing everything from his recent stint with the United States national team, his experience as a Homegrown Player, and some of the stuff he gets up to off of the pitch. 
To go along with his fresh face and friendly personality, Nick Lima has a beaming smile and an easy-going style — but don't let that fool you. His physicality and tenacity at the outside back position has helped him be identified as a potential United States national team member. As the U.S. looks to rebound from the embarrassing failure of the last World Cup campaign, it will need young talent like Lima to come in and make an immediate impact.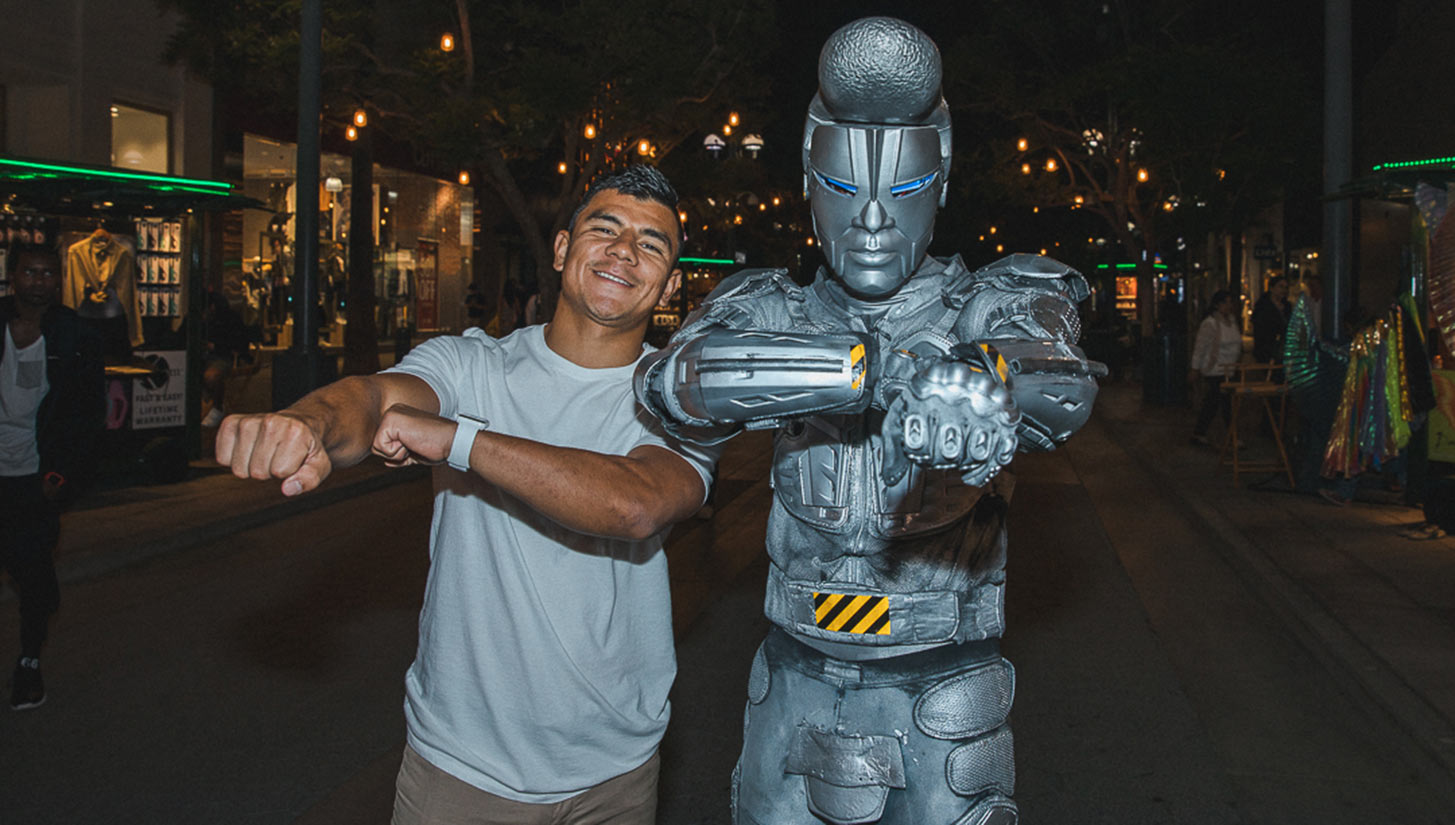 Lima has done just that for San Jose since entering MLS. At age 23 he's already played over 50 matches for his home side, scoring four goals along the way. He was the first-ever Homegrown Player to score for the Earthquakes and he was also a Rookie of the Year and Defender of the Year contender in 2017. But Lima is still hungry for more.
Prior to making his way into the pros, Lima was born in Castro Valley, California and played both football and soccer growing up. The son of a firefighter and an interior designer, he was always encouraged to pursue whatever made him happiest. In college, Lima was a standout at the University of California, Berkeley and chose to accept the offer from the San Jose Earthquakes to play for his hometown team.
During the Earthquakes' recent stop in LA, we were able to catch up with Lima and explored the streets of Santa Monica, discussing his journey from college to MLS, some of his favorite things to do on road trips, and what he likes to listen to and watch in his spare time.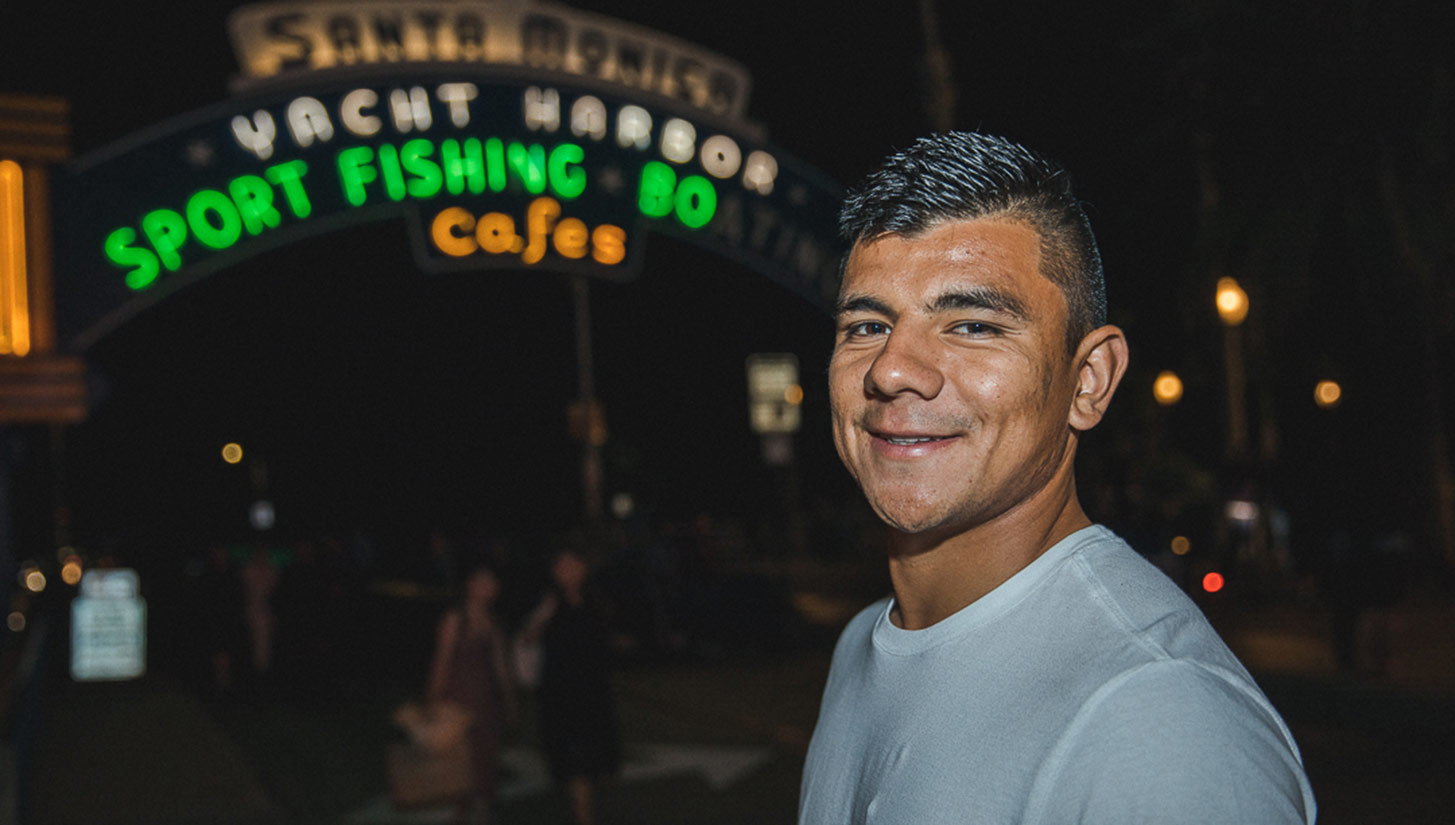 Urban Pitch: So you're a San Jose Earthquakes Homegrown Player, can you explain what that means?
Nick Lima: So homegrown means you came up through your professional team's academy system. I had experience in the San Jose Earthquakes' academy my freshman and sophomore year of high school and that allowed the Earthquakes to sign me under the homegrown contract, which allows me to forgo the draft and give them first access to offer me a contract, which we accepted.
Being born and raised in the Bay Area, you've got to know everything there is to do there. What are some of your favorite things to get up to in the Bay?
Man, there's so much to do in the Bay Area. My favorite thing which I don't get to do a lot would have to be going in the water. I scuba dive, so I'm a big fan of that. In the Bay Area you've got such beautiful weather, and I enjoy getting out with friends and going for hikes. You've got Marin, and by my house there's a lake. Whether you're going for a run around the lake, or going fishing in it, there's just so much to do. I guess a more broad answer to that would be getting outdoors.
What's your favorite MLS city to play in outside of San Jose?
I think because of that last answer, Vancouver has been my favorite city. This year we went there twice. Last year, unfortunately, I was injured for our playoff game but I got the opportunity because I was healthy enough to go for a cool run in Stanley Park, which is right along the water and that was beautiful. This year we went there twice, so I got to see it as well during the summer. Definitely Vancouver would be my favorite city so far.
What was it like being a rookie in MLS? Was it a big jump from college?
Yeah, absolutely. I went to a big school, a Pac-12 school in UC Berkeley, but as far as soccer goes — there's not a big following. We didn't get a whole lot of fans in most of our games. We had a cool experience in Santa Barbara, but we would only pull like 1,000 for a big game.
At the professional level, stepping on the field and the environment with a full stadium is something else. My first game debut, which I got to start in luckily enough, was a different animal.
They were telling me, "Oh, (Ignacio) Piatti is one of the best players in the league, you got to do this, this and this." So there's that. I would say that right there is the biggest difference, but there's also a lot of similarities.
You get all this hype around going up against one of the best players  players in the league for my debut, but at the same time it was just noise to me and I didn't hear much. It can't be that much different than what I've done my whole life. I went there and kind of did the same thing and I did really well.
It was really cool, I actually got Team of the Week, and it came from not playing with nerves, being calm, knowing I've been there a million times before and just kind of doing what I knew how to do. From then on I was like, "Oh wow, I can do this." And having that confidence is the foundation of my career. I know how much I prepared. It is different but it's not too different. It's still the same game.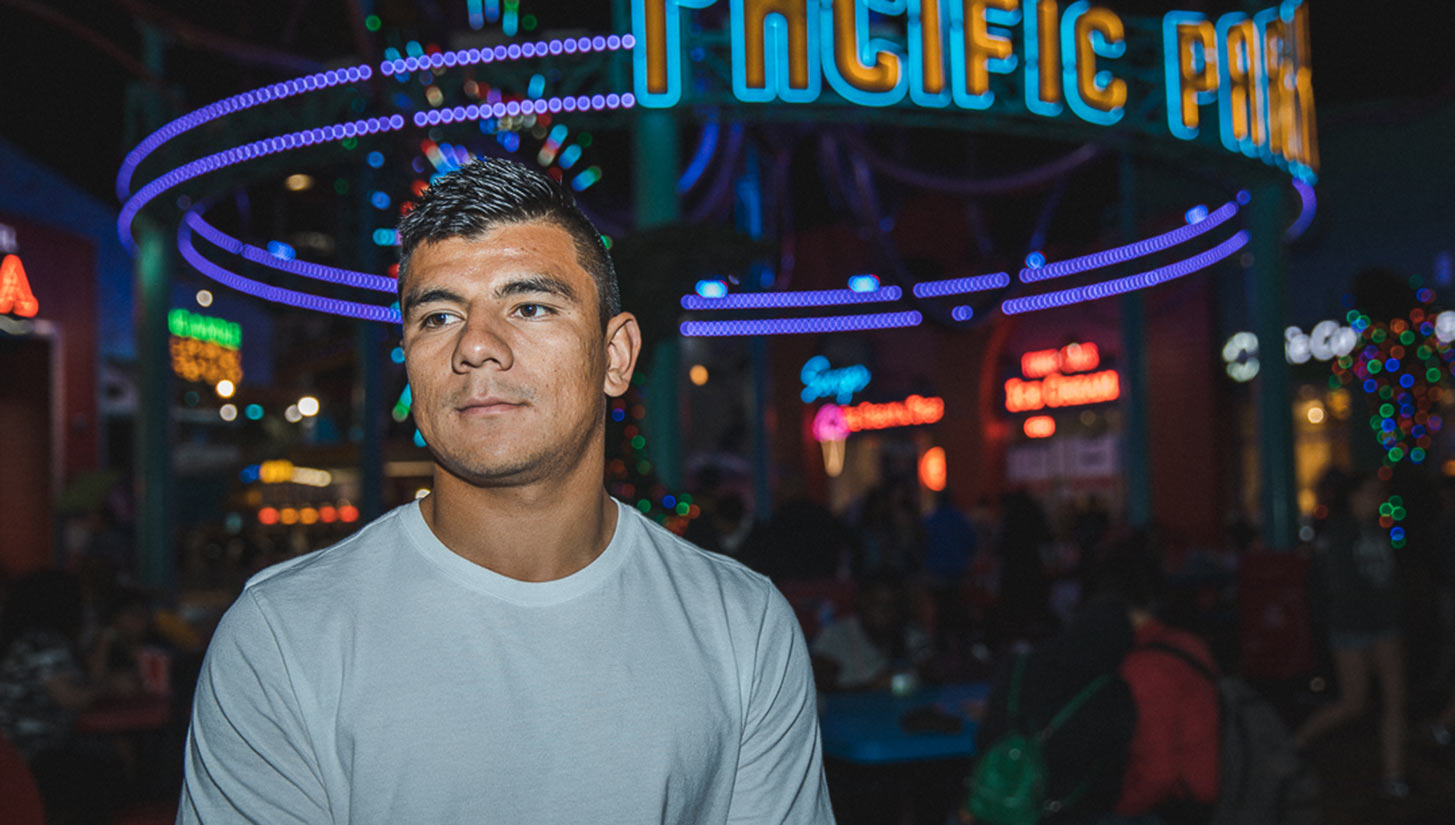 What was the call up to the national team like? How was that experience?
It was kind of a mix of being in two dreams at once. I was actually on the beach in Hawaii and I got an email saying I was invited to the January camp, so not technically a call-up. Then my agent called. I was going through my head like, "Is this real? What is this? I've never had a call-up before. What do I do with this? What does this mean? What's January camp?"
The email came in December in our offseason last year. And it was surreal in the moment and I was really excited, but it also meant that I needed to get to work and work even harder. I wanted to leave Hawaii right then. I wanted to go get on the field and it was only my second day into the vacation. But I did beach runs for the rest of the time and did what I could while still being relaxed. It was still early in the process. There were still many weeks until the camp and I just took that time. It was my last little chance to relax and take advantage of it before going to work after.
Can you describe the camp experience? Did any players stand out in particular?
It was a lot of young kids like myself being called in, many for their first time, many only their second or third time. This was a mostly MLS-based camp but it definitely brought a high level, kids that I've heard about around the league, ones with a lot of hype behind them and rising stars. I learned a lot from the camp. They're talented players.
Some of the ones that particularly stood out were Jordan Morris, he's done extremely well at that level. There were also other outside backs as well. The guy playing in front of me  — Matt Polster — seeing what he did, he's a different type of player. There were even goalies that I learned from too that are part of the pool, and mainstays almost on the national team that I learned from and kind of took things from each and every one.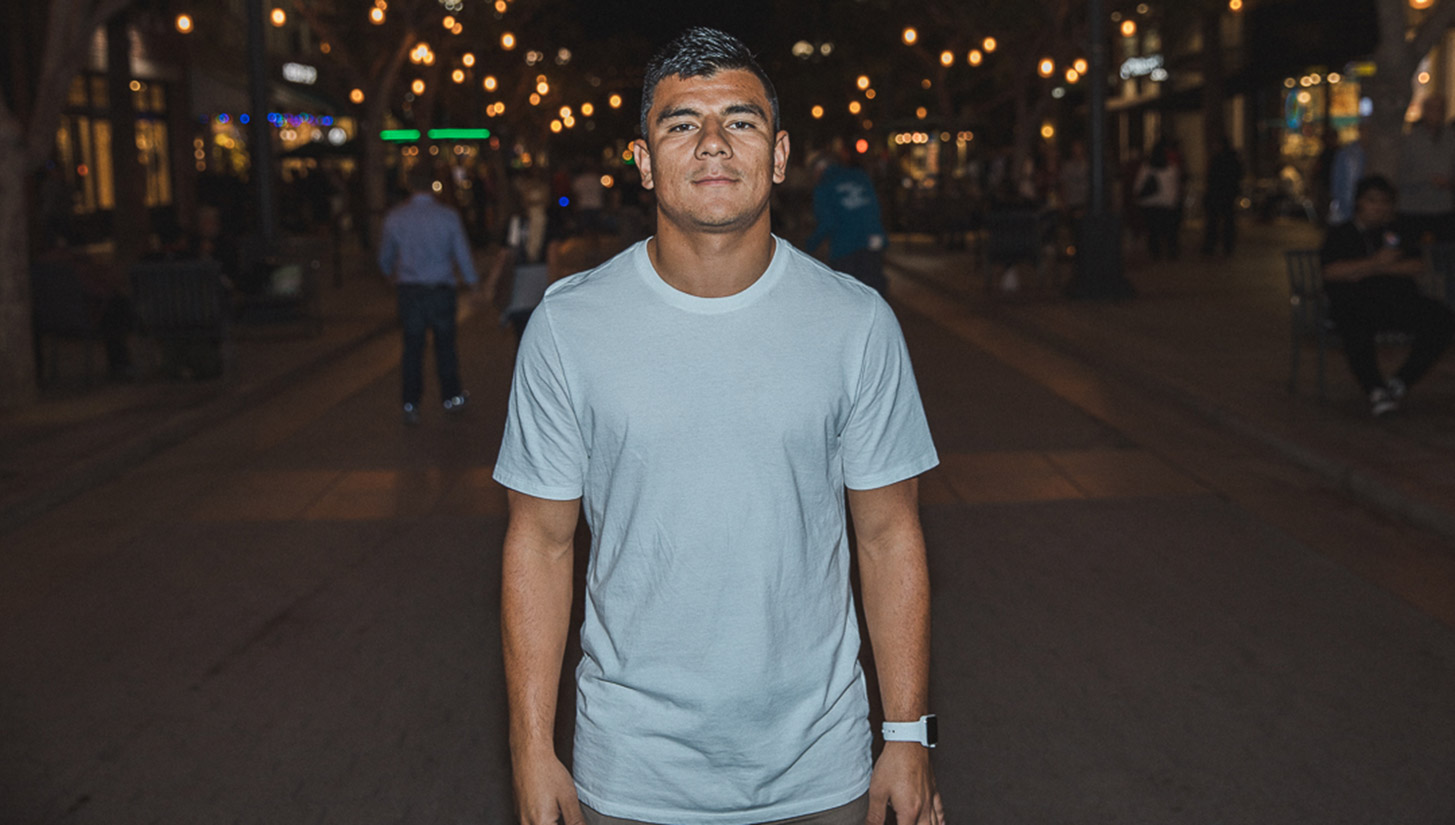 Nick's Urban Picks
Movies:
Lion King (1994)
Friday Night Lights (2004)
The Town (2010)
Casino Royale (2006)
The Dark Knight Rises (2012)
Pregame Playlist:
Kygo
Avicci
Coldplay
T.I.
Meek Mill
Sports Teams:
Golden State Warriors*
Atlanta Falcons
*Also a fan of LeBron James
Food in San Jose:
I have a soft spot for Italian, and I can cook a blackened salmon better than most restaurants can serve it. It's my dad's recipe.
If you could have dinner with anyone dead or alive, who would it be?
FDR — that time period leading up to the war, all before it, what he saw through the early 1900s, and because I'm a big history fan.
Follow Nick's pro journey by following him on Instagram.