Heading into a vital World Cup qualifying round, USMNT Twitter has voiced its criticism of the current roster, directing most of its ire at the inclusion of MLS players over those playing in Europe. We break down the latest USMNT squad and examine why the notion that Gregg Berhalter has a specific quota of MLS players to fill is not only false but absurd. 
Social media has become a cesspool of ridiculous ideas, theories, and half-truths. Take a stat and you can literally spin it as best you want to fit an argument, no matter how devoid it is of reason. When those who don't know any better feed off of that narrative, regardless of how stupid an idea is (eg. flat-earthers), a truth is established with no evidence to support it at all.
Enter the idea of the "MLS Quota," a theory started by the strangest of United States men's national team fans. These fans, who apparently dislike MLS and any player who plays in it, only believe the USMNT should have players on the roster that play in Europe or anywhere outside the U.S. Literally a fan base that supports their national team but discredits the domestic league that in many ways provides its backbone.
On November 4, Gregg Berhalter announced the 25-man squad for the USMNT's upcoming CONCACAF World Cup qualifying matches against arch-rival Mexico on November 12 and away at Jamaica on November 16. The U.S. enters the match second in the table, three points back of Mexico. The roster has everyone you would expect in the current player pool, except Gio Reyna and Sergiño Dest, who are injured, and John Brooks who was shockingly left off the squad.
An Outrage Devoid of Thought
When Berhalter announced his roster for two critical World Cup qualifying matches, the CONCACAF Nations League and Gold Cup-winning head coach once again came under fire from a fan base that seems to be unsatisfied with everything. Once again, the narrative that Berhalter "favors" certain MLS players over others in Europe came to the forefront of USMNT chatter.
The reality is that of the 25 players called into the squad, only 10 hail from MLS, two of them being goalkeepers. The other 15 hail from European leagues, and while Brooks is the most glaring omission, the rest of the lot were left out for clear reasons.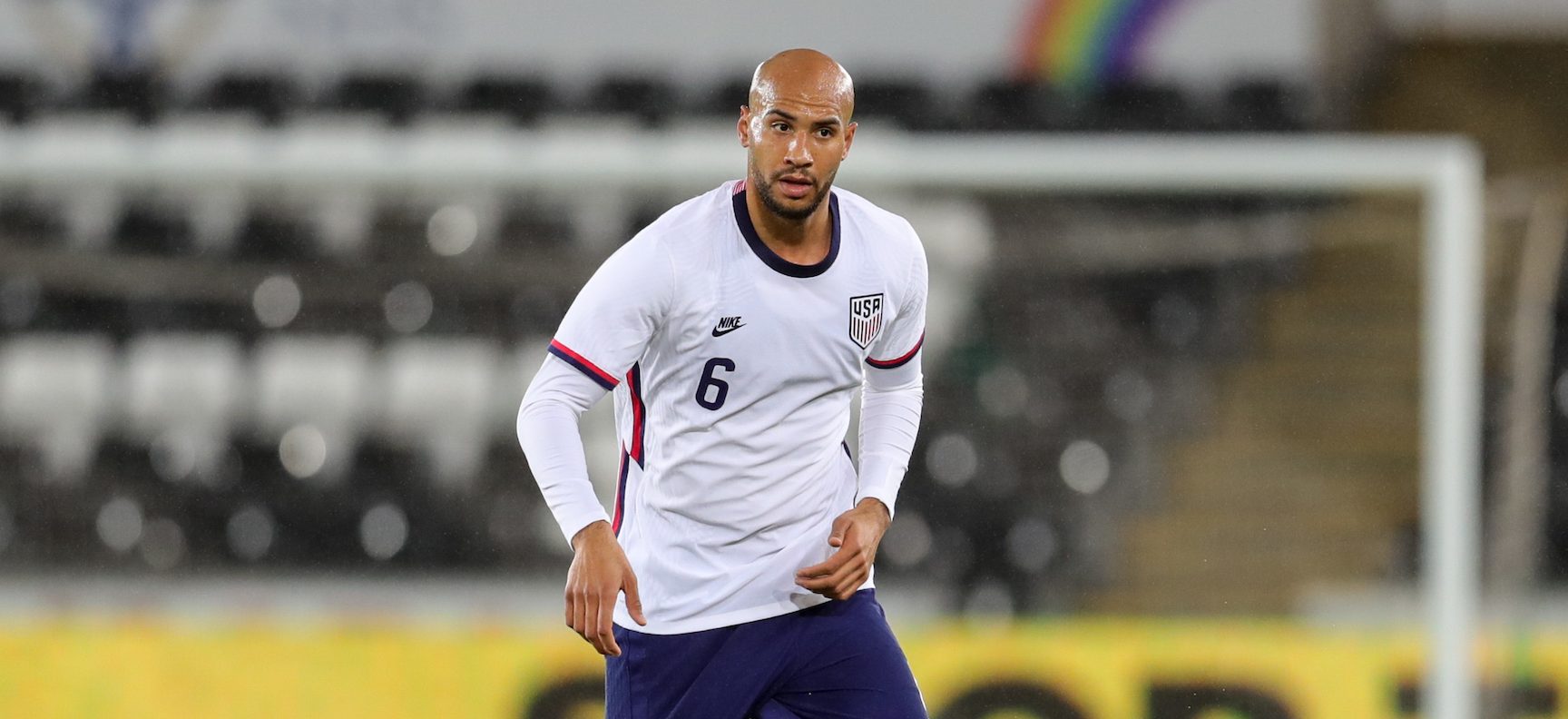 In the case of Brooks, he is one of the most experienced players on the team, currently competing in the Champions League while having served nearly the entirety of his career as a regular starter in the Bundesliga. But when you examine the circumstance, Brooks has lately been underwhelming when playing for the USMNT despite his credentials.
The U.S. backline, like much of the team, is a young group in need of a leader, something Brooks has not always been. Brooks' exclusion is a message from Berhalter. It's a gamble from the head coach, who has shot himself in the foot in the past, but we can bet that Berhalter is willing to take those shots if in the long run it will make Brooks a better contributor for his national team.
Berhalter clearly wants Brooks to be a leader at the back, and in order to do that Brooks needs to perform better and be more involved. Think Diego Godin for Uruguay, who based on form should be benched in favor of the younger José Giménez or Ronald Araújo. But Godin is much more than a defender, he is a captain and head coach out there. Something Berhalter desperately needs from Brooks, but has instead gotten it out of Walker Zimmerman of all places, or Tim Ream, who one could argue should be included in the squad if it weren't for his age.
Of the nine defenders on the latest USMNT roster, two hail from MLS. However, Miles Robinson looks like he'll be Europe-bound if he continues to show well at the international level.
The "MLS Quota" theory comes into play in the midfield, where fans of the team explode at the sight of Kellyn Acosta, Sebastian Lletget, and Cristian Roldan over Luca de la Torre, Julian Green, Konrad de la Fuente, or Tanner Tessmann. While valid arguments can be made in either way for all of these players, the reality is that Acosta, Lletget, and Roldan give something that Berhalter thinks benefits his system more than the latter mentioned players.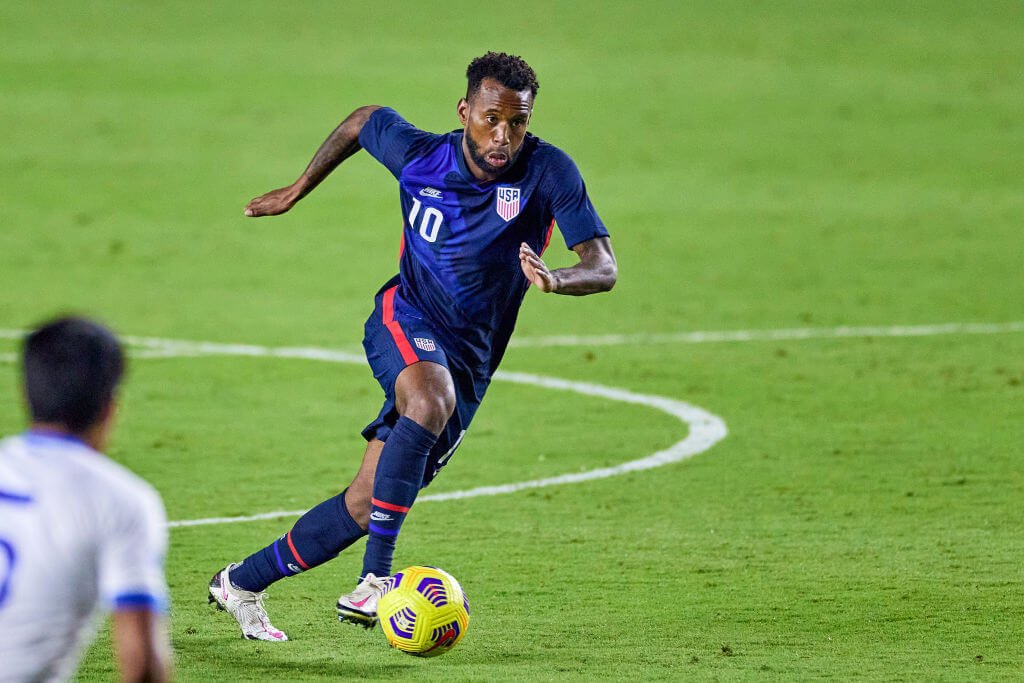 While Acosta might not be at the level of Tyler Adams or Weston McKennie, he is able to step in and fill for them if either goes down, which the other midfielders left off the roster couldn't do. In Lleget's case, the LA Galaxy midfielder can be flaky when asked to build an attack on his own, but when paired with the right players, his effectiveness is unquestionable.
de la Fuente is the biggest snub according to many USMNT fans. They argue that he is playing at Marseille, one of the top teams in France, which should be enough to merit a call-up over Roldan and Lletget. His Ligue 1 minutes are more "meaningful" than those played in MLS.
A valid argument again, but when one looks closely it's how one uses those minutes, and de la Fuente, a player made expendable in one of the worst Barcelona teams in recent memory, has not exactly lit up the French League. In de la Fuente's season so far, he has played 13 matches total, providing two assists, both coming in his first three games, zero goals, and most recently has been in and out of the Marseille lineup playing all of 25 minutes in a 0-0 draw against Metz this past weekend. Hardly national team potential when compared with what the other players on the USMNT have done in the squad when called up or are doing at their clubs at the moment, wherever they may play.
The Case for Julian Green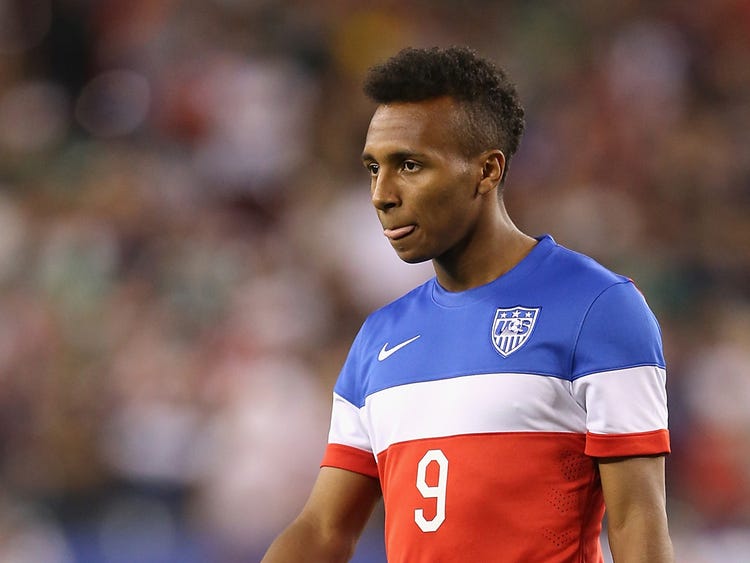 If there is one true snub it is Greuther Fürth midfielder Julian Green. The 26-year-old has a body of work that well merits an opportunity on the USMNT again. Green has been a fixture at Greuther Fürth, playing in eight Bundesliga games this season, and while he does not have a goal or assist for the newly promoted side, his last two seasons are a body of work worthy of a call up. He had his best season last year with nine goals in 30 matches, and on the USMNT Green has numbers that one should not look over — four goals in 15 appearances. Green's last goal for the USMNT? Against World champion France in 2018. Berhalter is leaving out a very talented player that could mix very well with Adams, McKennie, Reyna, Pulisic, or Aaronson.
A Mess Up Top
The "MLS Quota" is rounded out with Ricardo Pepi and Jesús Ferreira at forward, with Pepi most likely the starting striker for both Mexico and Jamaica. Pepi and Ferreira are players who seem destined for a run in Europe, and when compared to the lack of goals from Josh Sargent or Matthew Hoppe in England and Spain respectively, can you really blame Berhalter for leaving them off?
The No. 9 spot for the USMNT is still up in the air with Young Boys' Jordan Pefok at the moment the only American forward scoring consistently in Europe, and Pepi without question the best forward at home in MLS.
Time to Stop the MLS vs. Europe Debate
It's not the MLS national team or the European-based national team, it's the USMNT! A mix of the best players the coach at the time believes can get him to where he needs to be, which currently is to qualify for the World Cup. Is Berhalter a perfect coach? Not by any means, but he has done his job at the moment, winning two regional titles and has the team on course to Qatar next winter.
What can be questioned about Berhalter is if he has done the proper job in bringing in so many players into the fold, and not gelling his 1-16 players that will make up the true backbone of his national team. Giving everyone a chance, he is creating more confusion towards building his system.
Experiment time is running out on Berhalter — he is in the middle of World Cup qualifying, his two most talented players Pulisic and Reyna are often injured, and he is relying too much on the second stringers Pepi or Aaronson. In the middle is an array of players that from one month to the next seem to have their roles changed. Not being able to narrow down his squad and clearly define responsibilities could once again shoot the coach in the foot at the World Cup, by when Berhalter would have needed to answer every USMNT question.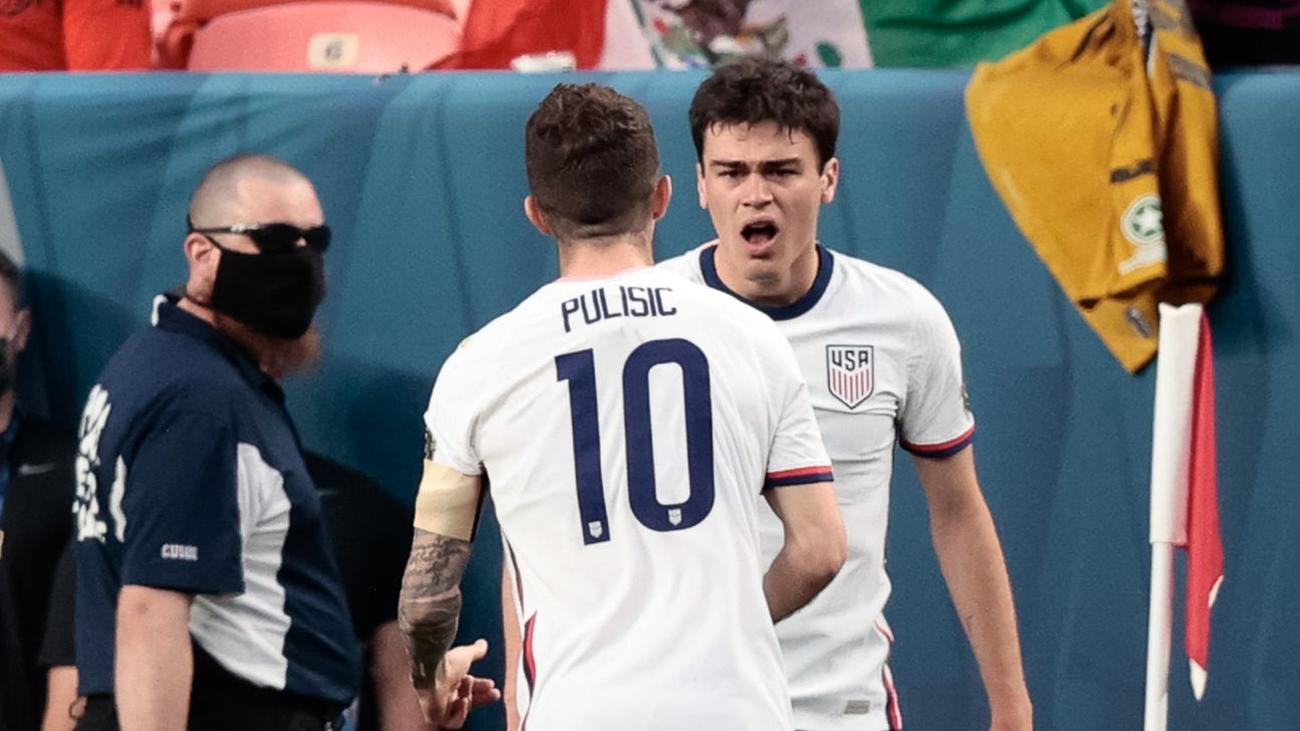 Many fans on USMNT Twitter want to see a lineup filled with the players who play in Chelsea, Dortmund, Manchester City, Barcelona, Red Bull Salzburg, Tenerife, and VfL Wolfsburg. And while that may be great eye candy, soccer has countless stories and examples of talented players on great teams that have failed to make an impact on their national teams, something new USMNT and soccer fans in the U.S. may not know.
Portugal of the 1990s saw a team that boasted Nuno Gomes, Rui Costa, Paulo Sousa, Luís Figo, and Fernando Couto. In three World Cup cycles they qualified to just one tournament in 2002, at the tail end of those great careers. Portugal with all that talent would be eliminated in the first round of 2002, losing their opening match 3-2 to the U.S., a team with mostly MLS players. Portugal was down 3-0 in 30 minutes to that Bruce Arena-led squad. The USMNT would go on to the quarterfinals losing to Germany 1-0, and the end result of that World Cup basically saved MLS from folding and pushed the brass to give soccer one last push to stay alive. Had MLS owners pulled the plug, who knows where the game would be today.
We all want our best players or even our second string players playing in Europe, but above that we want our national team to win games, get to a World Cup, and make us proud. The USMNT has the players to do that. Berhalter may not be the best coach for the job, but he has experience at the World Cup — he played in 2002, as well as in Europe and MLS. On paper the USMNT is well on track. It's still not perfect but on such a young and inexperienced team it may never be in this cycle. But as supporters we need to start unifying and stop dividing, especially with ridiculous theories and conspiracies that have no merit. It's not about where players play, it's what they bring to the table.