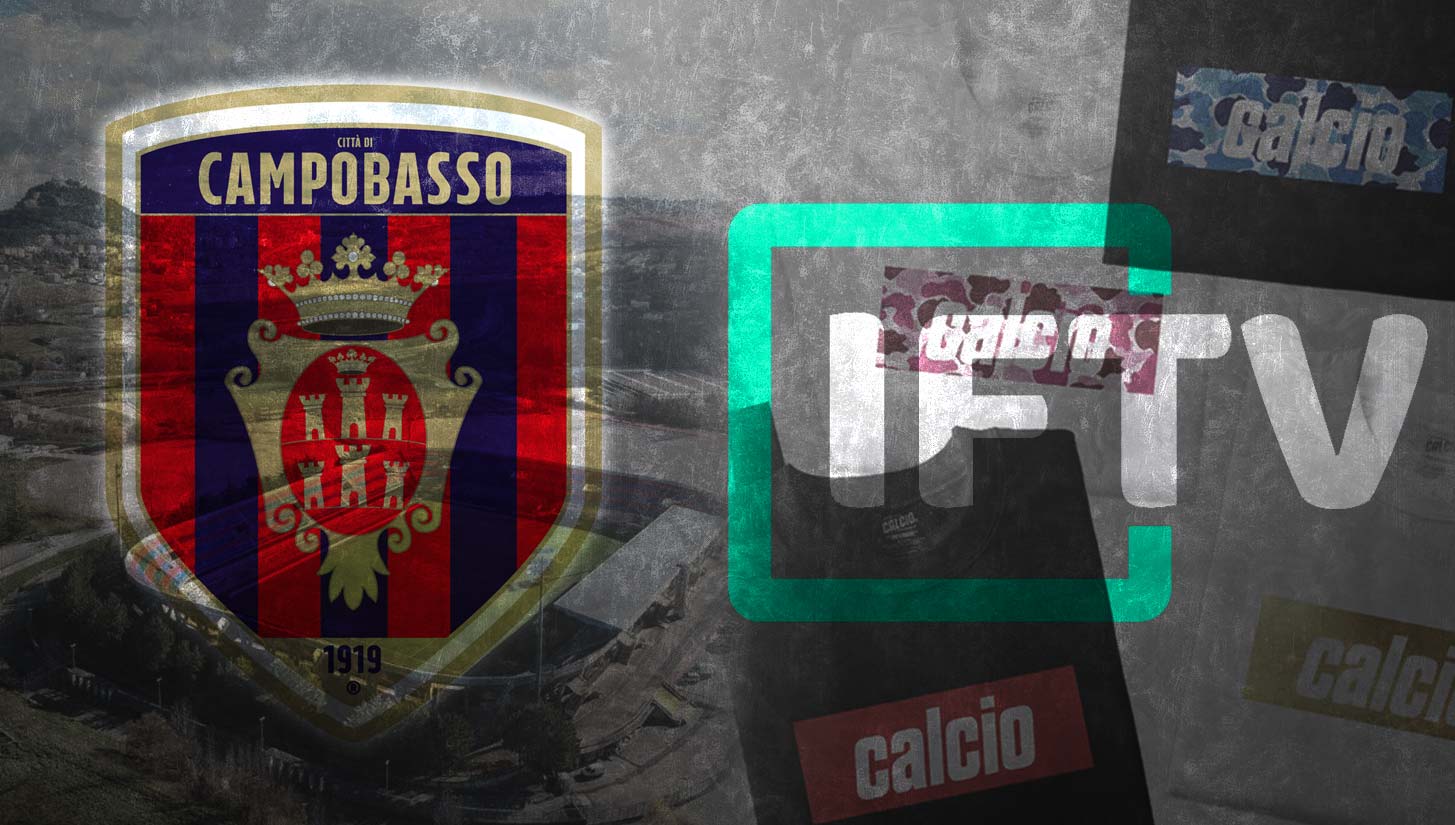 Marco Messina and Michael Kantaris are the co-founders of Italian Football TV, a rapidly growing media outlet providing coverage of, as its name suggests, Italian football to both American and global audiences. We interview the duo to discuss the new IFTV media partnership with Italian Serie D side Campobasso. 
"Siri, define 'Entrepreneur.'"
"A person who organizes and operates a business, taking on greater than normal financial risks in order to do so."
By now, many know the story of how Italian Football TV started as a college project for Michael Kantaris and Marco Messina — how they filmed their first few shots at St. Francis College; the time they spoke to Paul Pogba outside his Manhattan hotel room; how Luis Muriel gave them private car service; how David Beckham rocked their 'Calcio' gear on his Instagram — but I know the two co-founders as inexhaustibly working individuals who have sacrificed some of the best years of their lives in order to bring Italian football to the rest of the world.
What began as a hub to unite Italian soccer fans who are infinitely loyal to their favorite clubs, has become an establishment of social media and content that fuels exposure of the Old Country's favorite pastime.
Piano piano, IFTV took steps towards international notoriety, carving out its share in the marketplace. Now, the brand has signed a content and sponsorship deal with Campobasso, a fourth-division professional team from Southern Italy. I caught up with the pair to discuss how they got here, what's in store, and what's next.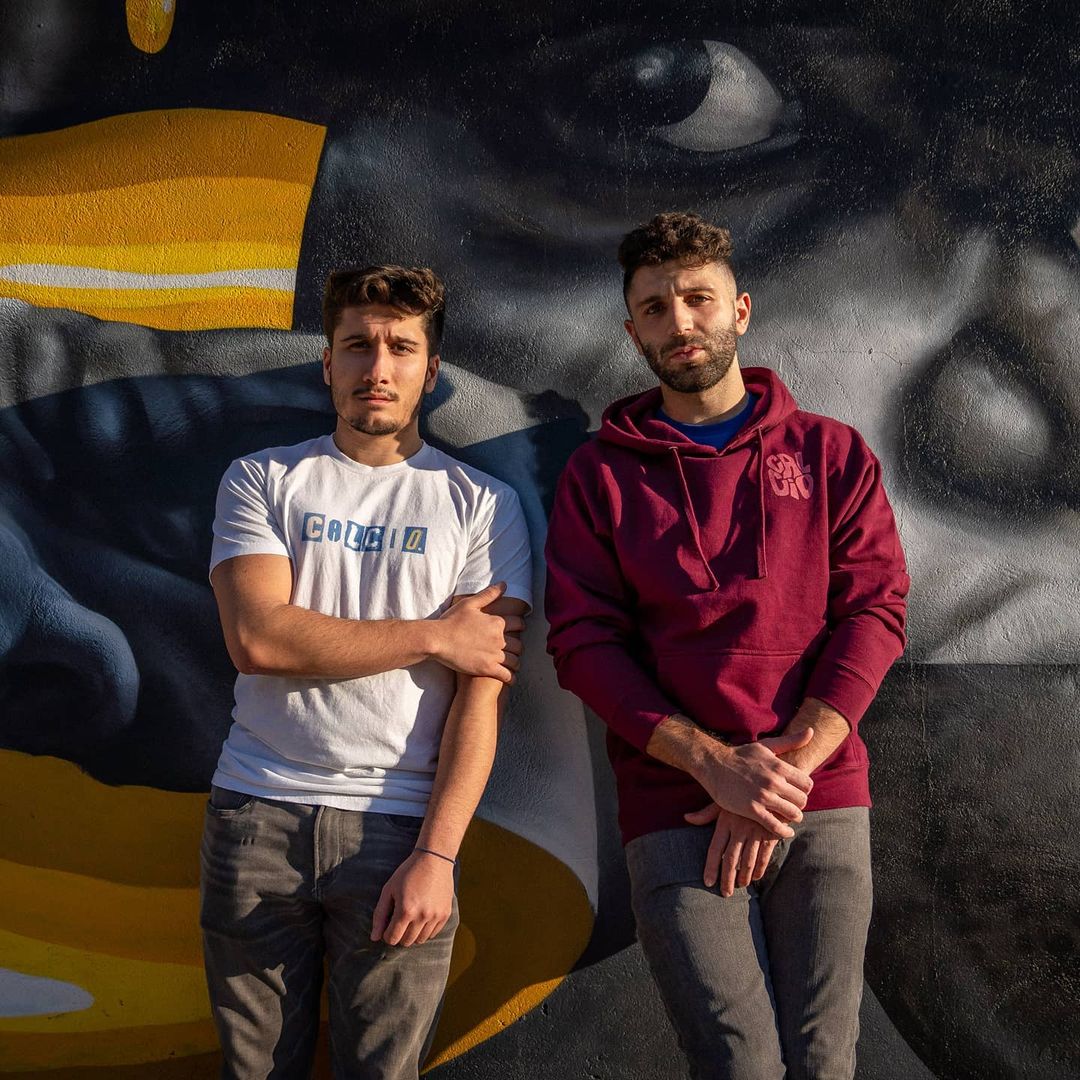 Urban Pitch: After what can only be described as a freaking awesome situation, how are you feeling right now?
Michael Kantaris: I'm feeling really happy and eager to start working on this project to really show what IFTV and Campobasso are really made of. We know this is going to be a journey and we like to think we have some similarities, as Campobasso being the underdogs really sold us to make this project. We want to make it the best it can be, and to bring as much exposure and buzz to it.
Marco Messina: To be honest I'm very happy, I'm proud of the team. I think we've been waiting a long time for something like this. It's amazing for people to believe in and want to work with us, but at the end of the day we have to perform. It's not so much of a celebration, but, "What do we have to do to make this the best?" That's the mode I'm in right now.
What was the start of the Campobasso project?
Kantaris: So Antonio from our podcast was actually the intermediary who brought Campobasso and IFTV together. Antonio, who has been a long friend of Nicola Cirrincione who works for Campobasso, thought it would be a good idea to meet and talk if we could work together. From there we actually did a podcast with Nicola and [Campobasso] owner Matt Rizzetta, and we were sold on the project that they were trying to build.
Messina: After Matt reached out and followed our podcast and social media, we got connected. It was very organic. We heard a little bit about his story, they said "let's do a podcast" and we said "why not." After we saw the reception from our fans and followers — they really liked Campobasso's story so much — we started talking about doing something together. We made sure our audience really liked it before we discussed doing something, so it was organic.
View this post on Instagram
Can you tell me a little bit about Campobasso, the area, and team? 
Kantaris: So Campobasso is a city based out of Molise in Italy, which is a region between Napoli and Rome. The region is low-key but it really is a hidden gem. You can do anything from skiing on the mountains to relaxing on the beach. The key thing is that Campobasso is the team of Molise and the whole region supports it since there is no other club that splits its fans. We found this as a great advantage for Campobasso. Another thing is the stadium has a capacity of over 20,000 which is incredible for a team in Serie D. We are hoping when fans are allowed back in the stadium that we start to see them fill up the seats and cheer for the amazing project that is being built for all the fans!
Messina: To be completely honest I didn't know Campobasso until about a month ago. On December 10 we did our podcast. Everyone loves an underdog story, so it really struck me that [the moniker] was tied to them. I started hearing that in Italy a lot of people don't know the Molise region because it's the newest region, and they always say "Molise non esiste" — Molise doesn't exist. As we looked more into them the story kept coming up, and it kind of bothered me.
I'm not from Campobasso — my mom is from Piacenza, my dad is from Sicily — but there was some kind of burden, almost in a bad way, and why was no one sticking up for them? That's what made it special to me. It had put a chip on my shoulder already. I was like, "Why the hell does nobody know about them?" I'm talking to people and they're showing me pictures, telling me stories how Campobasso is about hard working people with beautiful beaches, and I'm thinking it's crazy that nobody is looking at that. That's something that will be very important for us.
You've got a few things in the works such as traveling to Italy and creating content with the players. Can you talk a little bit about your past experiences in doing this?
Kantaris: A few years ago when IFTV was much smaller we had the opportunity to travel to Italy and film a few videos with Sampdoria, which we will always be grateful for. We brought a lot of exposure to their English account. In fact, the best week they had on social media for their English account was when we created content with them. That opportunity gave us a lot of experience, and other teams started to take notice. We really believe that trip was the start of how IFTV really started to grow and the start of us leaving our footprint in the digital world.
Messina: Those experiences helped us get to where we are today. The work we did with Sampdoria was revolutionary in a way, and so many of our contacts and business has come from that time, which is crazy to think about. We just went there to have fun! The story of us and these projects is about just having fun and humanizing the players and the stories of the teams. It makes people more connected.
We worked promoting Serie B's playoff partnerships, and last year we were flown out to promote Napoli–Barcelona where we did a lot of Instagram takeovers. We promoted Fiorentina in the Columbus Day parade, so all of this has come full circle, understanding what content works and doesn't work. It still blows my mind that some of our biggest business endeavors have come from that Muriel video. It was different and organic, and I think when Muriel drove us home it showed a different kind of connection — that's what separates IFTV from maybe some other outlets.
View this post on Instagram
What would be your goal for this coming year with Campobasso — if everything goes perfect, what would that look like?
Messina: We want to be traveling to Italy. The most important thing for me is I just want people to care. Honestly, seeing how many people are already commenting "Forza Campobasso…"
I have a story from the other day: We had one kid who was from Jordan. He commented on Antonio's page, that he set his ringtone to an improvised song Antonio had made as a joke. We said if anyone puts this as your ringtone, we will Facetime you with Antonio. I just thought it was a funny caption, and then this kid sends me a DM that he put it as his ringtone! I texted Antonio that this kid had won the competition, so we called him at 3 a.m. in Jordan and he started telling us how excited he was about Campobasso.
I want more stories like that, I think it's really really fun, and I want to keep creating special content. We've done a lot, but honestly I'm not happy with what we've done up to this point. I think we need to step up and to go beyond Campobasso, Serie A, and even football. I want people to watch this because they love a story. Obviously our core is football fans, and that's really important, but I think it can go beyond that. It's storytelling at the end of the day, and seeing the rise and the stories they've already begun telling us about the team, I really think it can be an interesting video series, even if you don't like football.
What does this mean for Italian football in North America?
Messina: We're completely seeing the expansion of that. Look at the amount of investments that are being made, not just in Serie A — which has a big market share and is safer — but now they're going for even Campobasso. Matt [Rizzetta] runs a top 50 PR agency in the United States, and he explained to us that the eyes will be on us, and more people will be looking for these business endeavors because the opportunity is there.
For so long Italian football hasn't been represented here, and I've seen how Italians over here are connecting with their roots on a deeper level thanks to social media and the connection we can all have together, because you're part of a community. Before social media you didn't have that same connection to the game, but now you're interacting with people — look how you and I met — it never would have happened without social media. You're able to create these bonds, and I think also in Italy, I think they've understood that North America is a market they've ignored for too long.
Years ago we had meetings where we said we need to explore this market, and it was completely ignored or seen as secondary — not enough resources, or fear of no return. I wish I would have gone harder on record saying, "This would be the wave," and I guess I knew in the back of my head and that was the most important thing. Now seeing it happening — in just 10 years the growth has been incredible.
Kantaris: We think this is a beginning of something special for calcio in North America. Our goal was always to bring as much attention to calcio in North America, and show why it is so special, and why we fell in love with it.
Keep up with Marco Messina, Michael Kantaris, and Italian Football TV by giving them a follow on Instagram.