Many if not all United States men's national team fans are familiar with Clint Dempsey's fantastic career. But as the Nacogdoches, Texas native retired in 2018, newer fans of the game may know him for his charismatic analysis on CBS Sports rather than his true title: the USMNT GOAT. 
It's easy to get lost in the goals by Christian Pulisic, the hard-nosed play of Weston McKennie, or even Gio Reyna's ambition to become dominant. It wasn't always like that for American soccer players — in fact you'd be hard pressed to find one that played at a major club for an extended period of time. Sure, Tim Howard started off well at Manchester United, young and inexperienced as he was, and he would become a top keeper at Everton.
Brad Friedel may have dabbled a lot in English football, but his time at Liverpool was short. There were one-hit wonders like Jovan Kirovski and Oguchi Onyewu, but finding two Americans in a single UEFA Champions League tournament was "a lot" in years past.
Times have changed and before this "Golden Generation" there was a crop of talent that was pioneering the way for Americans, fighting for every inch and minute and looking good while doing it. Leading the way was a gritty Texan by the name of Clint Dempsey.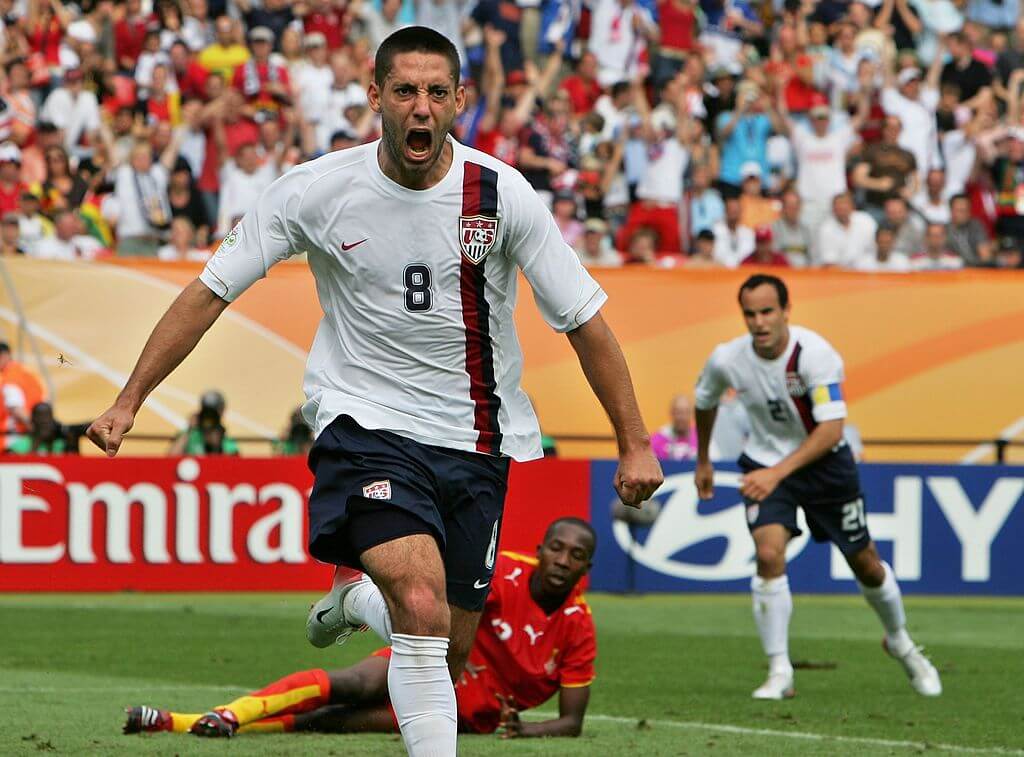 Dempsey's path is much different than many American soccer players. In a federation that for a long time was used to fielding suburban kids with university degrees from the country's top schools, Dempsey was an outlier.
Raised in a trailer park, instead of playing soccer in organized leagues, Dempsey learned his future trade playing pick-up with the trailer park's largely Hispanic population. Eventually, Dempsey's talent would take him to playing in an adult Hispanic league in his teens, where the future USMNT prodigy showcased some of the skills that would become characteristic of his game.
When one looks at the way Dempsey would eventually go on to play the game, they will find a player that had skill, but above all, character, a hunger to win, and a purpose to his play. Dempsey's childhood hero was, like himself, not the squeakiest or cleanest of the best players in the world, Diego Maradona. A young Dempsey is reported to have studied the great Argentine's moves while honing his skills.
A Club Career Few Can Match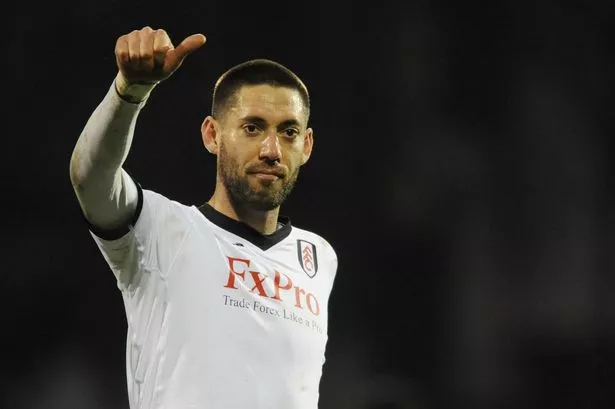 While today we are taken back at some of the places our current crop of players ply their trades, Dempsey's numbers will be hard to achieve for anyone. After beginning his career in Major League Soccer with the New England Revolution, Dempsey played his way out of the American top flight, showcasing a talent for skilled soccer that few of his countrymen possessed.
Dempsey was a runner up of two MLS Cups in New England and was a Revolution player when he represented the United States at the 2006 World Cup. Dempsey's World Cup goal against Ghana in a 2-1 losing effort would be his first of four goals in three tournaments.
Following his strong performance on the world's biggest stage, Fulham FC offered $4 million for the rising star, which was then the largest ever transfer fee for an MLS player.
When Dempsey arrived in the Premier League he went from role player to a dependable lineup fixture. Along the way he saw many coaching changes at Fulham but overcame every obstacle and would eventually become the first American to score a hat trick as well as 50 Premier League goals.
While playing for Fulham and Tottenham, Dempsey scored 72 goals across all competitions, none more sensational than his goal against Juventus in the Europa League round of 16, with his chip becoming something of lore amongst the Craven Cottage faithful.
When it came time to cash in on his great career, Dempsey returned to Major League Soccer to play with the Seattle Sounders. Few raised an eyebrow at the move, presumably a far cry of what would happen if Pulisic would make a similar move at 30. Dempsey was also lights out in Seattle: 57 goals in 136 matches, however, sadly his career ended abruptly due to an irregular heartbeat, but not before winning three trophies with the Sounders.
A National Team Career of Legend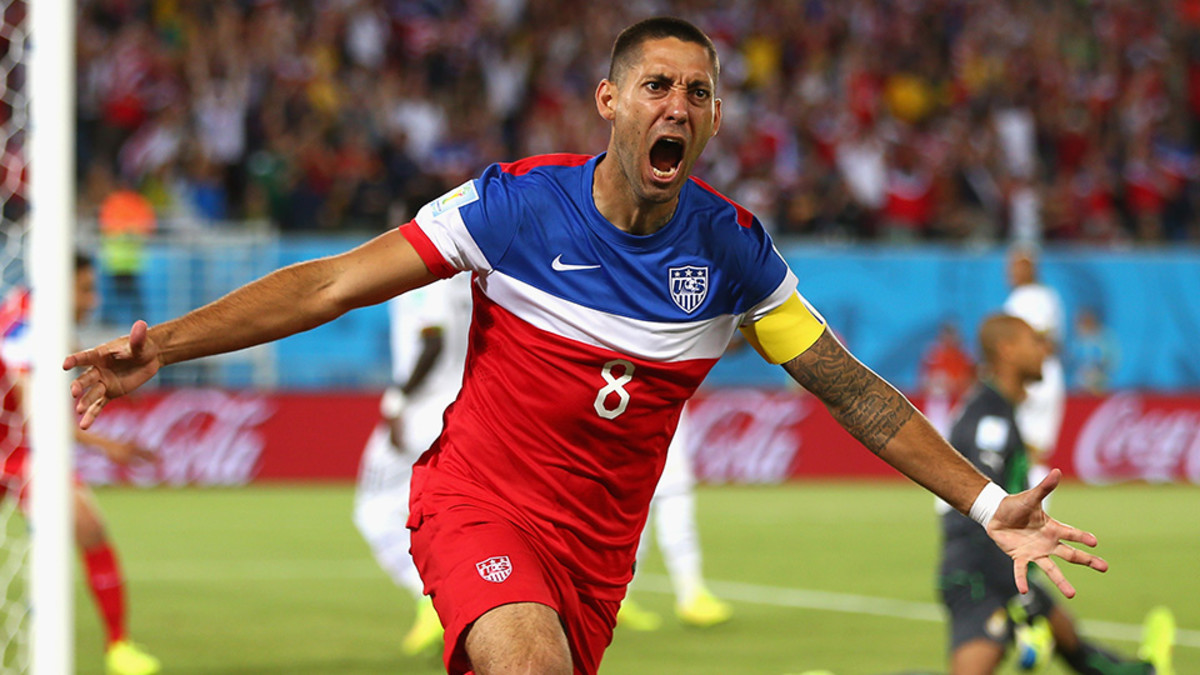 It was on the national team that Dempsey truly showed his stuff. At times he and Landon Donovan were in a neck-and-neck race to see who the best player the country ever produced was, and both had huge claims to the title. Despite not playing in Europe for as long as Dempsey, Donovan showed up when it mattered the most: the World Cup.
While Dempsey was the complete package, equally as skilled and playing in the best league in the world, at times, Donovan held the edge over Dempsey.
Yes, Dempsey may have scored fewer World Cup goals than Donovan, but Dempsey's 57 international goals — tied for most all time with Donovan — came against a who's who of nations. He's scored twice against England (once at a World Cup), twice against Brazil, twice against Germany, and once apiece against Portugal (at a World Cup with Cristiano Ronaldo on the field), Italy, and Spain. It's also important to note that this was all before FIFA international schedules were congested with Nations League matches throughout the year.
With the United States, Dempsey won three CONCACAF Gold Cups and placed fourth in the 2016 Copa America, where he scored three goals in six games.
Dempsey has been the American that has ticked all the boxes: durable, dependable, skillful, and a leader. A player from a modest background whose skill and determination lifted him a lot higher than many fans and coaches gave him credit for.
Sure, Pulisic, who is on his way to becoming the greatest American player ever produced via the quality of the clubs he has played for and the titles he has won, is the face of this generation.
But bottom line, Pulisic has yet to come close to Dempsey's club numbers, yet to score against the caliber of opponents Dempsey scored against, and yet to truly be as consistent and dependable as Dempsey.
We may like the new shiny and nicer USMNT players of today, but no U.S. player has yet to take it downtown like Clinton Drew Dempsey. Some know him as Clint, we like to remember him as Deuce.