Once on the rise in the late 2010s, Chinese investment in British football has diminished in recent years. But fans who are looking for a change in ownership in their clubs may have to wait a little longer than they'd like. We explore why. 
In 2016, Chinese President Xi Jinping announced plans to make China a world footballing superpower.
His ambition was clear: The country should have the best men's football team in Asia by 2030 and the best team in the world by 2050. How? Investment in the game.
The Chinese government, normally so opposed to affiliation with lavish or reckless spending, actively encouraged teams to splash the cash — particularly on foreign players. The idea was that if the Chinese Super League could attract the best global talent, Chinese players would improve from playing with and against them.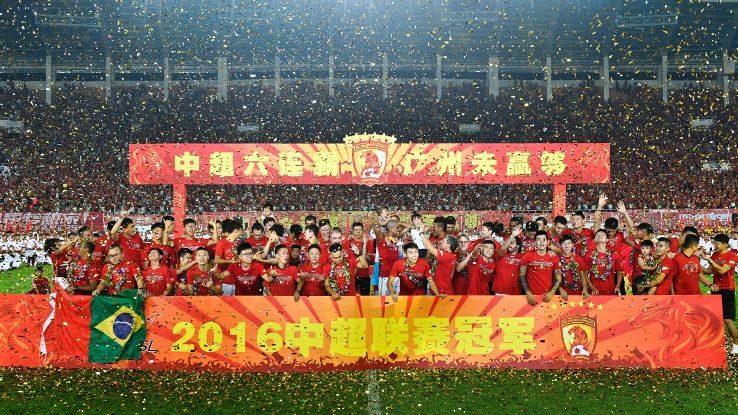 The best way to attract that talent was, of course, with money. Large sums were coughed up on prizing the likes of Brazilian playmaker Oscar from Chelsea and the experienced Argentinian Carlos Tevez from Boca Juniors. Wages were no object — Tevez was believed to have a weekly salary of $820,000.
The government then encouraged the best Chinese players to be funneled towards Guangzhou FC. The theory was that amidst this talent-boom, Chinese international training camps would be more productive and the team more cohesive because most players were already regularly playing together. This is a luxury few national teams have, but one that had recently proved to be fruitful for Spain. Other smaller footballing nations such as Qatar tried to replicate this model as well.
The Chinese also believed players and coaches would improve to the point where opportunities to train and play in foreign leagues would appear — in turn helping them improve further. This could be more easily arranged if there was Chinese influence at appropriate clubs. Therefore, the government decided to sanction investments in clubs abroad.
This is important because getting such large sums of money out of China isn't always easy.
In Continental Europe, stakes of varying sizes were purchased in Atletico de Madrid, Inter Milan, AC Milan, Auxerre, Sochaux, and Slavia Prague among others.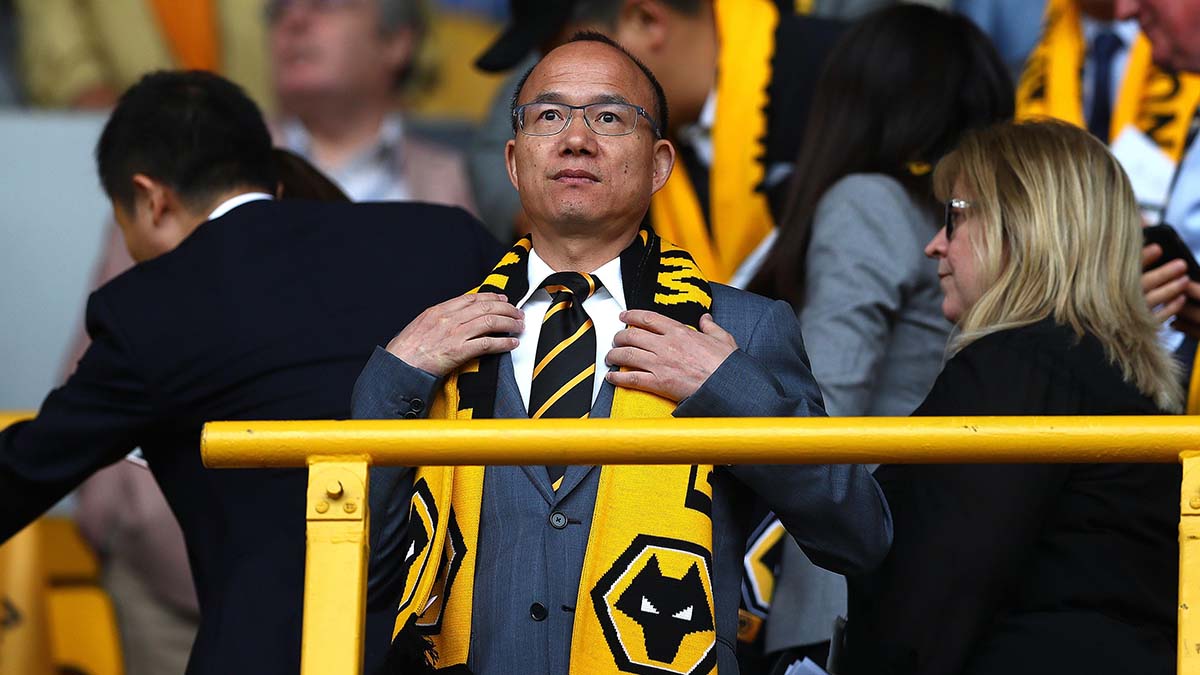 In Britain, Southampton, Wolverhampton Wanderers, Birmingham City, Reading, and West Bromwich Albion were all subsequently snapped up by majority Chinese shareholders. A small stake in Manchester City was also purchased.
These are historic clubs whose supporters can trace their lineage back many generations. The youngest club on this list is Southampton, which was officially formed in November 1885.
The Saints' Chinese investors have since sold up and the club is counting its blessings. While some Chinese owners have structured sustainable funding models at clubs like Wolves, others have not. This has left some fans desperate to be rid of their owners. Two of Wolves' neighbors, Birmingham City and West Brom, are currently the worst affected.
While Birmingham's owners have had the wheels in motion to sell the club for a while, there is no such indication that West Brom's chairman, Lai Guochuan, is on the same page.
He currently owes the club £20 million ($25 million) which he is not paying interest on. However, the club has taken a £20 million loan out from a private equity firm at 10% APR to cover operational costs. No one seems to know where the club's money is or what it has been used for other than it has been lent to a "related party."
A source who works in China in the sports industry has offered Urban Pitch a unique perspective on the challenges that these British clubs now face. It is not good news for fans who want to be rid of their China-based owners.
The Chinese state won't allow money out of the country in the same way it once did.
Initially, upon Xi Jinping's 2016 proclamation, the Chinese government wanted real estate companies to invest the necessary capital into football because they had the biggest resources at their disposal. This would mean that the government's desire for a huge amount of money to be poured into the game could be realized without the state having to risk its own money.
For doing so, the government would afford investing parties tax breaks equivalent to their financial commitments.
However, it would turn out to have a cost the government did not foresee. Not only did companies see this as an opportunity to wash a lot of money — every dime spent on football was a dime that came off their extensive tax bill — but it helped their stance when negotiating with banks and other authorities.
These companies could apply pressure to local government and leverage their investments in building football pitches and buying clubs in order to buy up land at a better rate. They could also say the same to banks who were lending them money. Double-dips cropped up everywhere.
The vision didn't exactly work out as intended for Chinese talent either. Foreign players coming in for huge sums meant fewer opportunities for homegrown footballers. Inevitably the Chinese FA — an arm of the state in all but name — cracked down by placing a 100% gross tax on foreign player purchases.
Unsurprisingly, foreign player purchasing drastically reduced thereafter, but this didn't help the national team's performance either.
The Chinese FA had found it hard to place players abroad due to the talent gap that still existed, so the state encouraged owners to sell up while a new model would be developed. Some did so but it was never going to be easy to get everyone to fall in line.
For those with the capacity to do so, an attractive aspect of investing in foreign clubs was that it represented an easy way of getting money out of China and therefore out of government control.
In the future, these billionaires might want a life outside of China, away from the government's ability to control large amounts of their money and other aspects of their daily lives.
Having a multi-million-pound asset in Europe makes that much easier, even if it is worth less than what they originally paid for it.
Buying a club for £100 million and then selling it in a decade's time for £80 million doesn't feel like a £20 million loss if you never plan to go back home. You've got £80 million washed and out of China.
For many, that represents a great investment.
If you sell a European club, the money does not go back into a Chinese bank account. It ends up in Switzerland or off-shore elsewhere. Government officials in Beijing can no longer touch it.
Even China's most high-flying multi-billionaires would be able to make the appropriate cut-backs necessary to live comfortably in Europe on the value of a medium-sized football club. There would be enough left over to pay for a full-time security detail too, if necessary.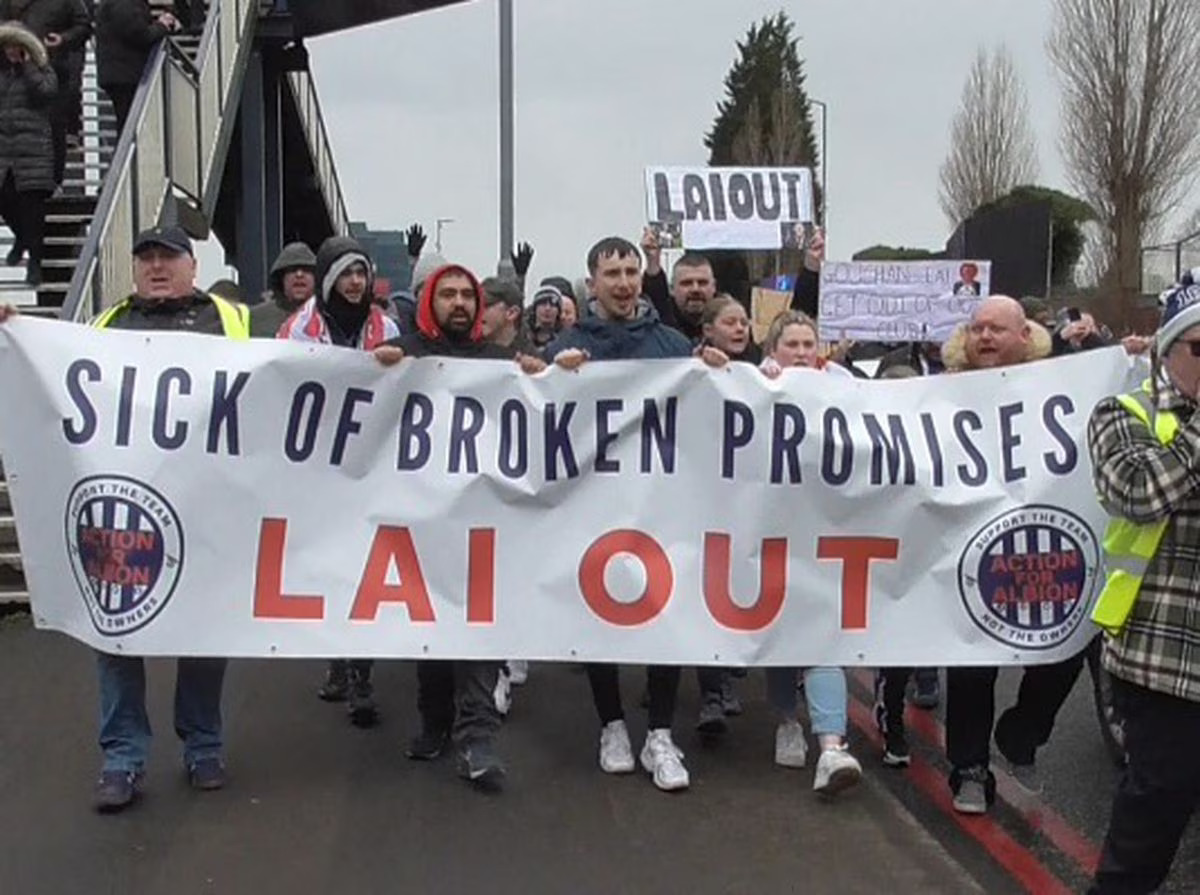 This is bad news for fans of clubs like West Brom. They have recently seen a huge rise in fan protests over Lai's financial behavior at the club.
Most fans want him out or at least, in the words of Action4Albion founder Ali Jones, they want him to "look after the club in the best interests of the club itself."
West Brom fans want Lai to put money into the club, which simply isn't going to happen.
Since the pandemic, the government has prioritized investing money internally. So that's what will happen. Chinese money stays in China for now.
It is possible that such restrictions will simply strengthen someone like Lai's resolve in terms of wanting to keep hold of the club. The hope for Baggies' fans who want change, therefore, is that being told what he can and cannot do with his money so regularly may tempt him away from China sooner — at that point fans can get excited by the prospect of their club being invested in.
Just as good would be a cash injection courtesy of an improbable — but not impossible — return to the Premier League.
Either way, the smart money is on these owners staying put unless the government can hurt them in some other way.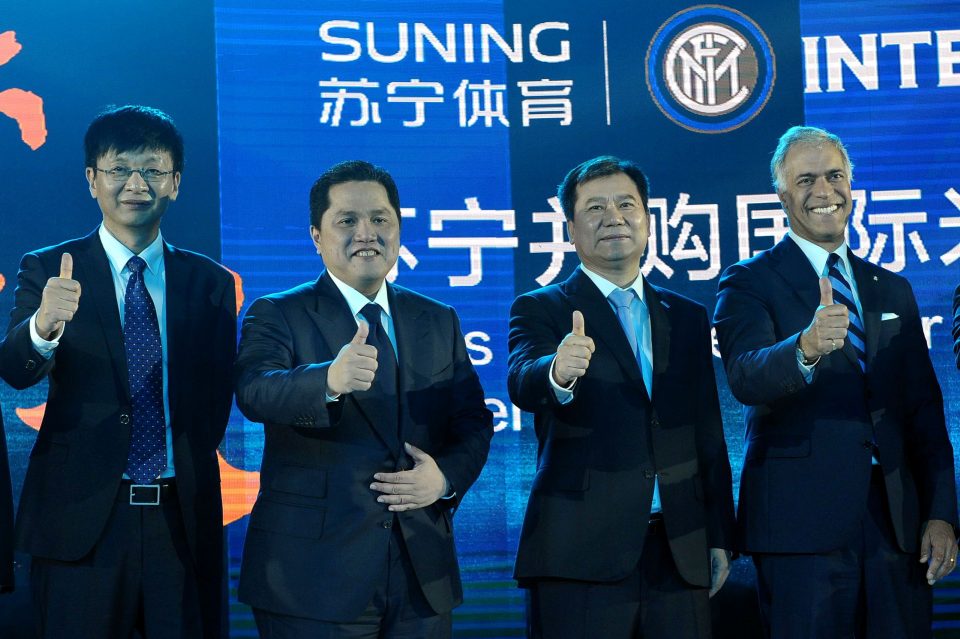 Take Inter Milan's owners, Suning Holdings Group, for example. In addition to Inter, the group was in control of Chinese Super League side Jiangsu FC. After winning the league title in 2020, the club dissolved due to financial problems in early 2021. But the truth is that these "problems" were more like state-imposed sanctions.
The government was unimpressed with their continued spending despite constant requests to be more frugal. The government therefore tied up large amounts of the club's money.
This had a knock-on affect at the international arm of its operations. It led to the fire sale of several high-profile assets on Inter such as Romelu Lukaku. This in turn led to the resignation of then-manager Antonio Conte (who has recently since departed Tottenham as well). Because that operation was internationally based, however, Suning Holdings were able to prevent state intervention from having such a disastrous effect that the Italian club would need to be sold. A small restructuring process was all that was necessary.
The significance of this for West Brom is that Lai Guochuan is now obliged to keep the club running in a self-sufficient model because he can't invest his own money into it.
If he is smart, he won't sell it either. If he can keep loading the club with debt but sell it one day, he will.
The state doesn't like it, but money outside of China is money outside of state control.
It seems unlikely that Lai Guochuan, or anyone else in his position, would find a small taste of that kind of freedom resistible.