In the latest chapter of the West Bromwich Albion fans vs. ownership saga, it has recently been brought to light that there could be a significant amount of Chinese state control of the club. 
Chinese investment in English football is under the spotlight again as West Brom fans have revealed what they think the club's ownership structure really looks like. The revelations indicate that there could be an alarming level of Communist Party of China (CPC) control at the top of club.
Last week via their website, the fan protest group Action4Albion shared an incredibly complex diagram of how they believe 68% of the club's ownership is constructed. The vast network is based on extensive research by The Liquidator Podcast that dates back to November 2020. It indicates that chairman Lai Guochuan owns a far smaller stake in the club than was initially believed.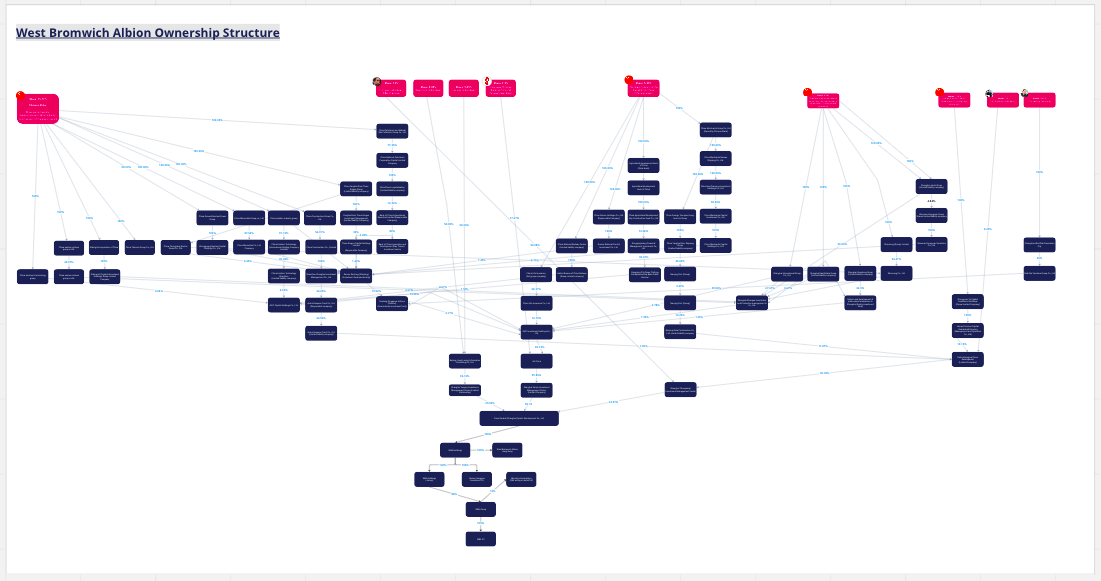 In total, there are 74 apparent shell companies within the ownership structure (navy blue in the above diagram), but they all stem back to 10 key bodies (in pink above) who have overall control at the Championship club, one of which is the Chinese state. The government itself ultimately appears to own approximately 26% of the club — 22% is effectively owned through the CPC, making it the majority shareholder, and 4% through local governments in Shanghai and Henan.
The other major stakeholders named by the group are individuals Li Piyue (who owns 12%), Wang Qin (9.85%), Liu Lan (9.85%), Wu Guichang (1%) and Che Jinaxing (0.67%), as well as the Overseas Chinese Banking Corporation Ltd., which seemingly owns 9.5%.
A number of West Brom fans own 12% of the club they support through Shareholders For Albion, and it is presumed that Lai owns the remaining 20% despite being regularly touted as the majority owner.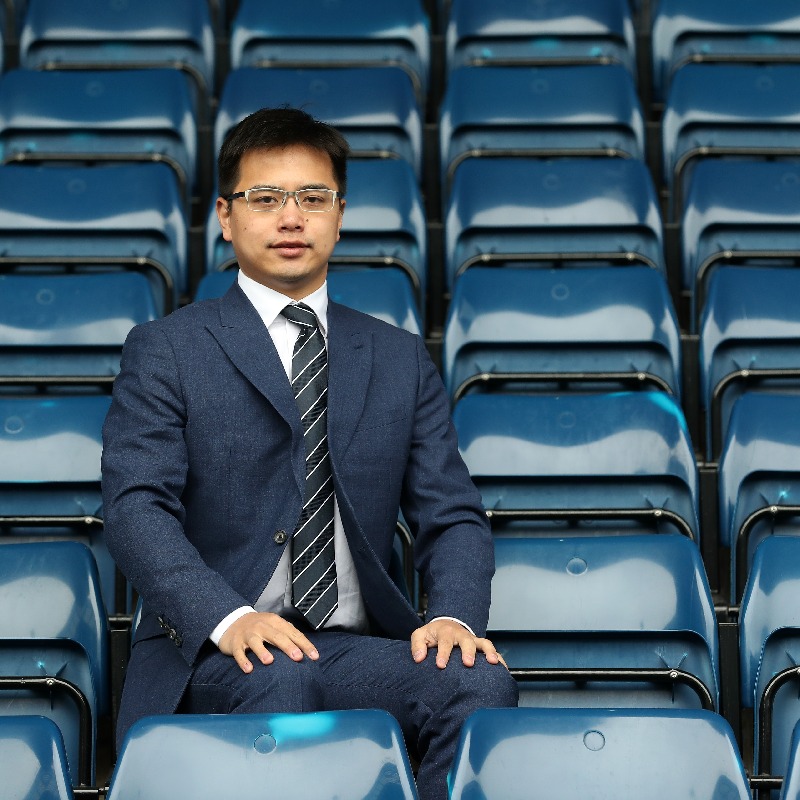 The revelations come a matter of weeks after the club's fans were denied answers to questions they posed to club CEO Xu Ke, known as Ken, despite several assurances that he would address them. Ken had informed fans who owned shares in the club that he would not engage with them on an individual basis, but promised to communicate via a committee fronted by Shareholders For Albion chairman Leigh Kent.
As agreed, the committee compiled a dossier containing 38 concerns they wanted addressed, only for the director to go back on his word. High on the list were requests for clarity regarding the club's finances and the whereabouts of a £20 million loan the club had been forced to take out to cover operational costs due to cashflow problems.
Given Lai's consistent habit of withdrawing funds from the club, they were particularly concerned that the money may not be where it was supposed to be, in the club's bank account.
Shareholders For Albion, along with the vast majority of Baggies fans, were furious that this loan was needed at all because throughout 2021, Lai withdrew £7 million from the club (£5 million cash and £2 million in a loan guaranteed against shares). These were justified at the time as "COVID relief loans" for his China-based businesses Wisdom Smart.
Lai has subsequently failed to meet three repayment deadlines for the money.
In its March accounts, the club effectively wrote the £5 million cash loan off, angering fans further. Lai has also failed to settle a separate debt of approximately £5 million, which he took on from the previous ownership.
This brings the amount of money owed to the club very close to the £20 million mark, the amount the club was forced to take out in loans.
At the time of Ken's rebuttal to Shareholders for Albion's requests, Kent wrote a scathing private letter to his members detailing Ken's pushback.
Sent on May 17 and seen by Urban Pitch, it said: "This effectively removes your ability to fully consider the acceptability of the accounts of the company which you part-own. This is clearly both unacceptable and unfortunate given the position the club is now in."
In May, the Baggies failed in a late bid to earn a spot in the Championship playoffs and a chance for promotion to the Premier League. They eventually finished ninth, three places (and three points) out of a playoff berth.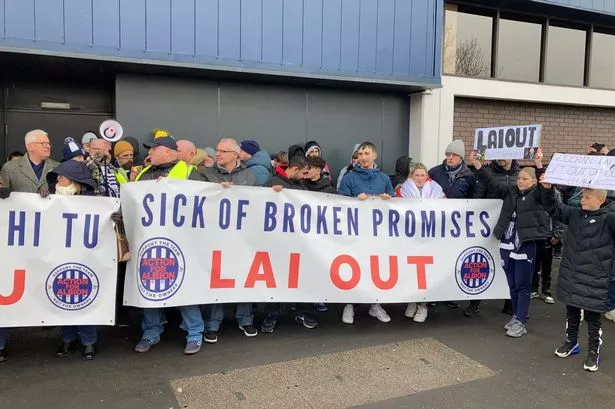 During their promotion push, Action4Albion themselves halted their anti-board protests so that there were fewer distractions for the team. These actions had included mass-demonstrations outside stadiums home and away as well as inside the ground at The Hawthornes during games.
Action4Albion's founder, Ali Jones, told Urban Pitch that he did not regret the hiatus despite the revelations.
"It was the right call at the right time," Jones said. "We had to stay true to the morals we set for the group. Our strap-line is: 'Support the team, not the owners.' We have to separate the two entities."
He admitted this was difficult as some fans struggled to distinguish between the playing staff and the board. He insisted, however, his main objectives would remain unaffected by the break.
Of Ken's refusal to answer shareholders, however, Jones was furious.
"I can't tell you how disdainful and disrespectful it was," he said. "That in itself just shows you how badly the club is being run."
Football finance and ownership expert Kieran Maguire branded the decision not to talk to shareholders "ridiculous," but he believes that there is little hope fans will get the information they are looking for. This is because the power to disclose that information ultimately lies with the board.
"In this case, the board appears to be one just person, Ken, and presumably he's under instruction from the owner," Maguire said.
If the owner is the Chinese government, as the fans believe, then this instruction, it seems, would be coming from them. Maguire added that, given Lai's tendency to renege on promises, such as when money he took out of the club would be returned, the refusal was unsurprising.
West Brom, therefore, appear to be an unfortunate victim of circumstance because their owners have no previous knowledge of running a football club. That in and of itself isn't necessarily a problem — as the likes of Roman Abramovich proved to great success when he was in charge of Chelsea — but further problems can arise if such owners are no longer in a position to invest money into the club.
"The club was bought at the height of interest in English football from the Chinese market because at the time there was a positive viewpoint being taken by the Chinese Communist Party," Maguire said. "That has subsequently been reversed and now they don't know what to do."
As for the hostility towards the club's fanbase from its ownership, Maguire said it was unsurprising.
"Football club owners in the main treat fans with a degree of skepticism and contempt," he said. "Anybody that gets organized and is able to articulate a reasoned narrative in terms of questioning the governance and future viability and sustainability at a club is viewed as such."
Earlier this year, Urban Pitch revealed that Chinese shareholders may now view British clubs as potential gateways to a life outside of China should they end up on the wrong side of the CPC. Rather than sell their assets, it is therefore likely that shareholders such as West Brom's view their assets as insurance policies and will be reluctant to sell, even if a good offer came in for them. This is because as Lai lives in China, pressure could be applied to him to bring that money back to China for reinvestment as the state see fit.
The other side of the coin is that, should the Chinese government feel it was in a position where it wanted a club it owned to be successful in order to improve its global reputation, in a similar way several Middle Eastern countries have recently done, it could reverse its current policy for frugality and invest heavily in West Brom in order to do so. It has an oven-ready team which could easily compete for a place amongst the riches of the Premier League if the money was invested smartly.
However, that outcome is unlikely given the CPC's dismay at the gluttony displayed by some of its Super League clubs.
West Brom is currently being run in a way the current government find far more tasteful: relatively self-sufficient fashion, Lai's withdrawals notwithstanding. Given they were so close to the playoffs this year, it is easy to imagine how a little investment could improve their prospects dramatically.
The problem will be that if West Brom keep accruing more debt, they may fall foul of the kind of Financial Fair Play regulations that recently cost another historic Midlands club, Derby County, their status in the Championship. Despite the best efforts of then-manager Wayne Rooney, Derby narrowly failed to overturn a 21-point deduction in 2022 and were relegated to League One. They scarcely missed out on a return to the Championship this term, finishing just one point short of the playoffs.
While it is not new for clubs to rack up debt in a bid to remain competitive, the difference at West Brom is the club has slowly been loaded with more debt while its commercial value has significantly dropped. The commercial disparity between clubs in the lower echelons of the Premier League compared to one just above mid-table in the Championship is enormous. Parallels have been drawn between Lai and the Glazers' management of Manchester United, as well as ALK Capital's 2021 acquisition of Burnley, but it is important to distinguish these ownership models from West Brom.
While the Glazers do take money out of United in dividends, the club itself has such a high turnover and its debts are so carefully managed, that the real-term effect on the day-to-day running of the club remains largely unaffected by this. Who could say that they haven't spent money on players?
Burnley have also made a series of smart, shrewd investments that have paid off enormously. Its debt is fairly substantial, but success on the pitch — by way of promotion to the Premier League this season — means it stands a good chance of reducing that significantly.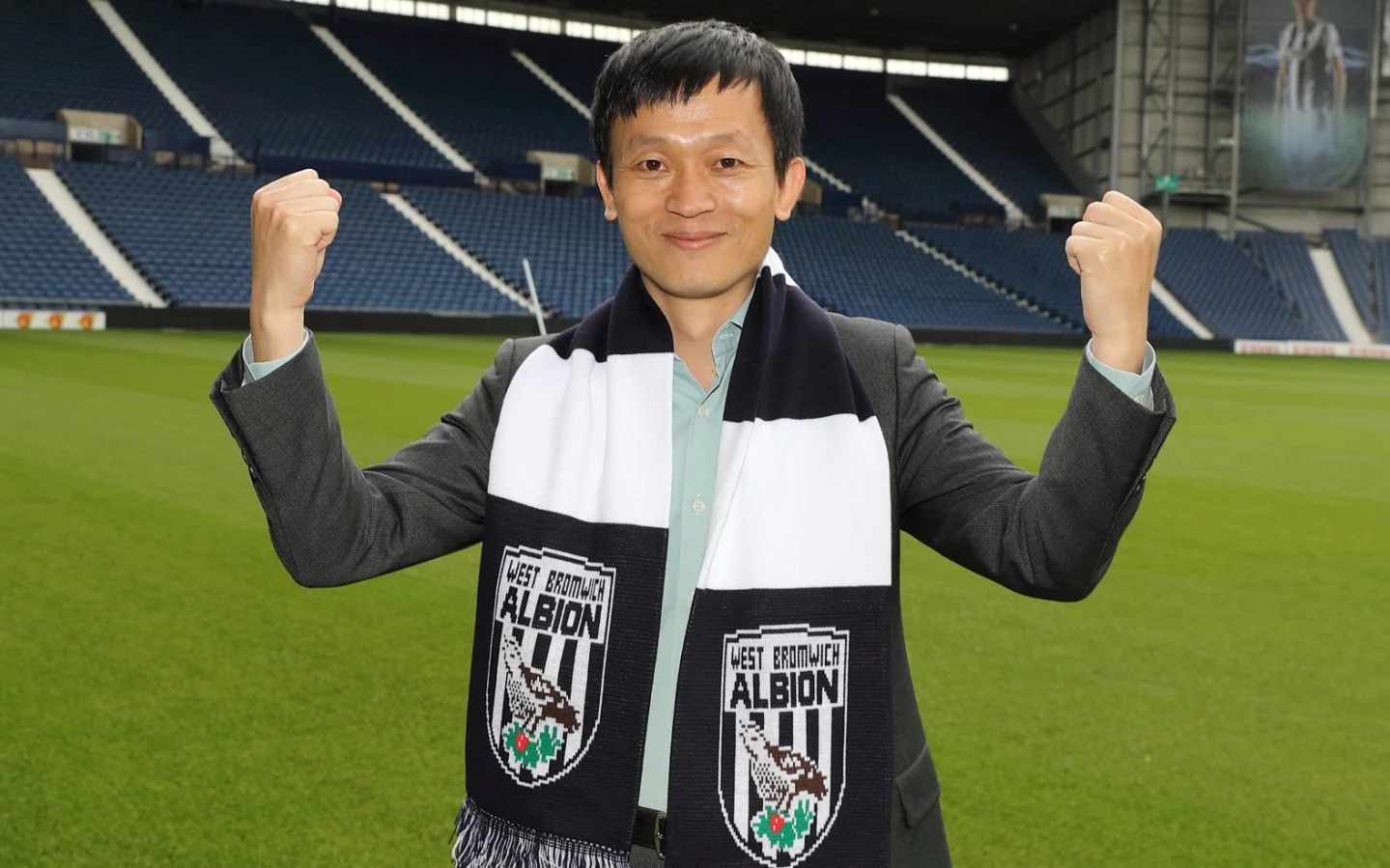 So where does this leave West Brom? For now, the answer to that question is uncertain.
The club remains in a unique position: wanted by and useful to those that own it, but not in the way those that support it desire. Fans will be protesting next season and will never be happy until the club is sold or its owners invest in it as they see fit.
The trouble is, that day may never come.
West Brom Club had not responded to Urban Pitch's request for comment upon publication of this article.
A previous version of this article stated that Action4Albion discovered the links between West Brom ownership and the Chinese government, when it was based on previous research done by The Liquidator Podcast. We regret the error.