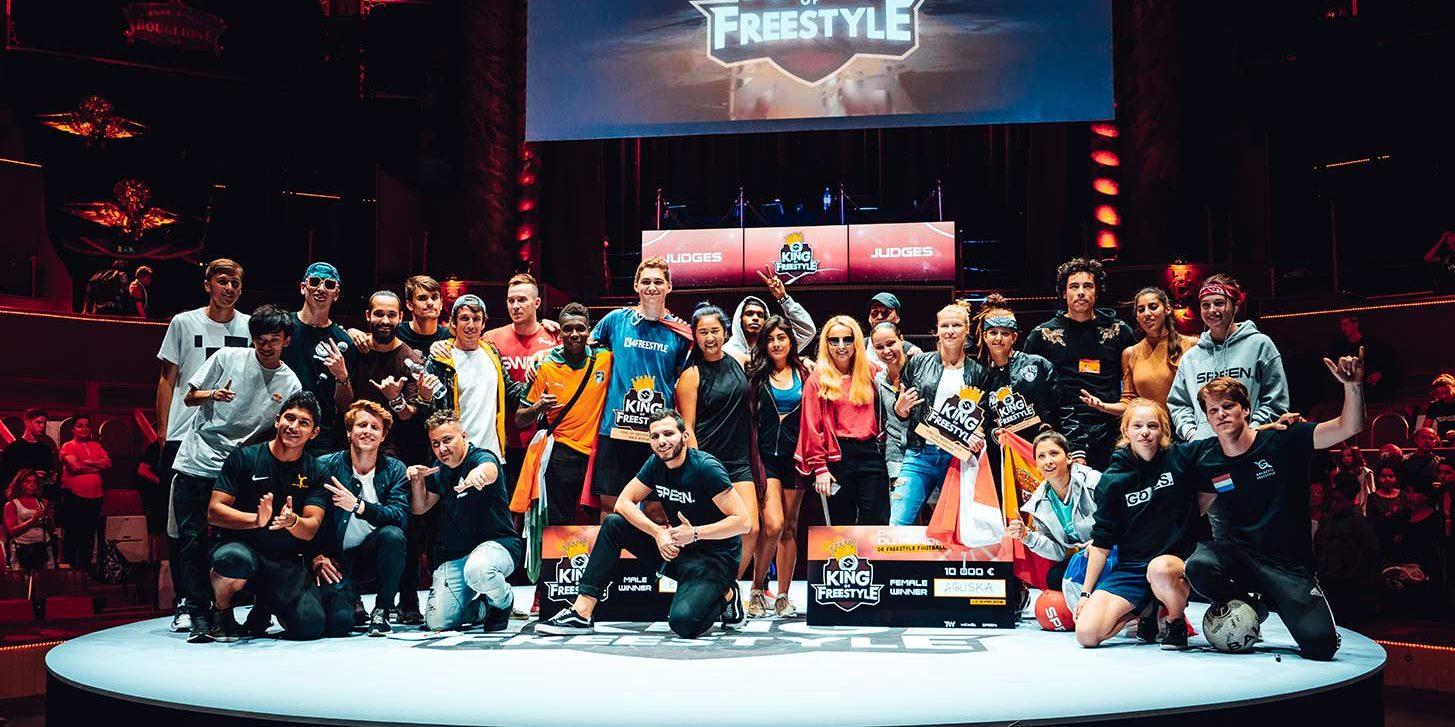 Over the weekend, French freestyle brand Speen hosted the first annual King of Freestyle Competition, featuring some of the world's top male and female freestylers. With a field of 16 men and eight women, it was Erlend Fagerli and Aguska Mnich that took home first place and a hefty €10,000 purse. 
Ever since last February's World Freestyle Masters competition, things have been relatively quiet in the freestyle world. Sure, there were a few tournaments here and there, such as the Hungarian National Championships, but when it came to global affairs, we have all been lying in wait.
That all changed with last weekend's massive Speen King of Freestyle competition, which, similar to the World Freestyle Masters, featured 16 male and eight female freestylers battling it out for pride, bragging rights, and a prize of €10,000.
The Competitors
It was a who's who of freestylers in Paris, with men's and women's divisions full of superstars. On the women's side:
Lizzy Calderon (Mexico)
Laura Dekker (The Netherlands)
Yoanna Dallier (France)
Marisa Cintra (Brazil)
Paloma Pujol Mayo (Spain)
Catalina Vega Pina (Chile)
Aguska Mnich (Poland)
Caitlyn Schrepfer (United States)
And on the men's:
Erlend Fagerli (Norway)
Martin Schopf (Austria)
Juanro Aguilo (Chile)
Igor Oleynik (Russia)
Tokura (Japan)
Titi Kone (Ivory Coast)
Ricardinho (Brazil)
Esteban "El Pantera" Hernandez (Mexico)
Logan Ragouramin (India)
Michryc (Poland)
Boyka Ortiz (Columbia)
Jesse Marlet (The Netherlands)
Yousef "Yorok" Ayman (Egypt)
Gunther Celli (Italy)
Brian Morales (France)
Bruno (Spain)
The competitors performed in front of a judging panel of Lisa Zimouche, Szymon Skalski, and Jordan Meunier.
With such a stacked field of competitors and judges, it's no wonder the event was such a blast. However, much credit is deserved to go to the Speen team, including founder Wass and marketing manager Eric Perret.
"For a first edition, we are really happy," Perret said. "The audience was really excited and all the professionals who are used to traveling and competing everywhere in the world agreed to say that King of Freestyle was an amazing competition. I think that they were surprised, in a good way. Obviously we have a lot to improve, but that was a great first try."
In case you weren't able to attend the event or watch it via live stream, we compiled the five best moments from the jam-packed competition.
The Champions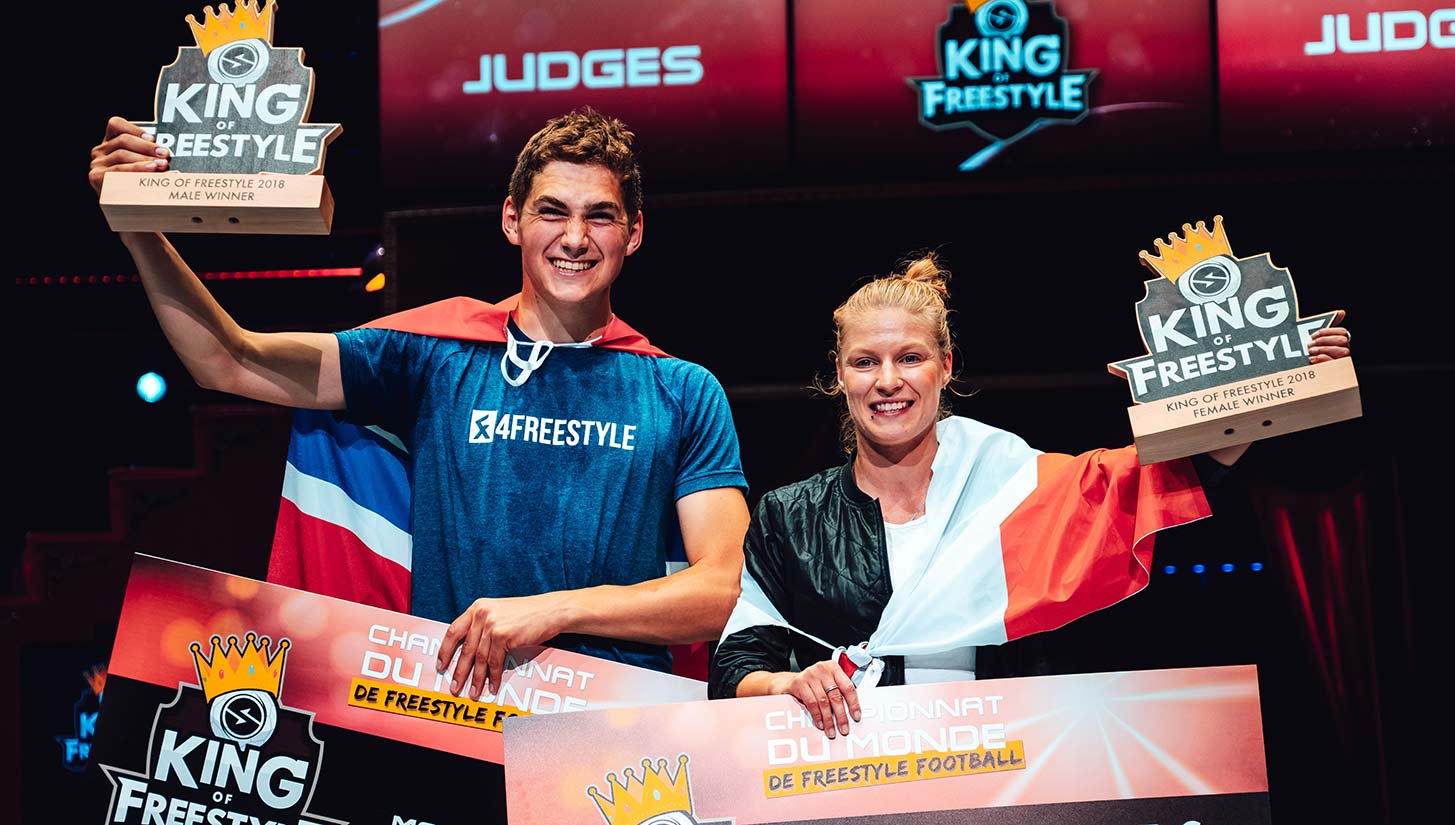 Because history only cares about the winners. With such a talented field, there was really no clear-cut favorite for both sides. In the women's final, Aguska was able to outperform Paloma Pujol Mayo to add to her illustrious trophy case that includes a European Championship in 2017.
On the men's side, it was an A-list final of world champions Erlend and Michryc, widely regarded as two of the best freestylers in the world. After a crazy final battle, the judges determined that Erlend's trademark acrobatics edged Michryc's creative ankle stall and slap variations.
You can check out each final battle in the above video, with the women's starting at the 1:33:21 mark and the men's at the 3:34:53 mark.
Juanro Aguilo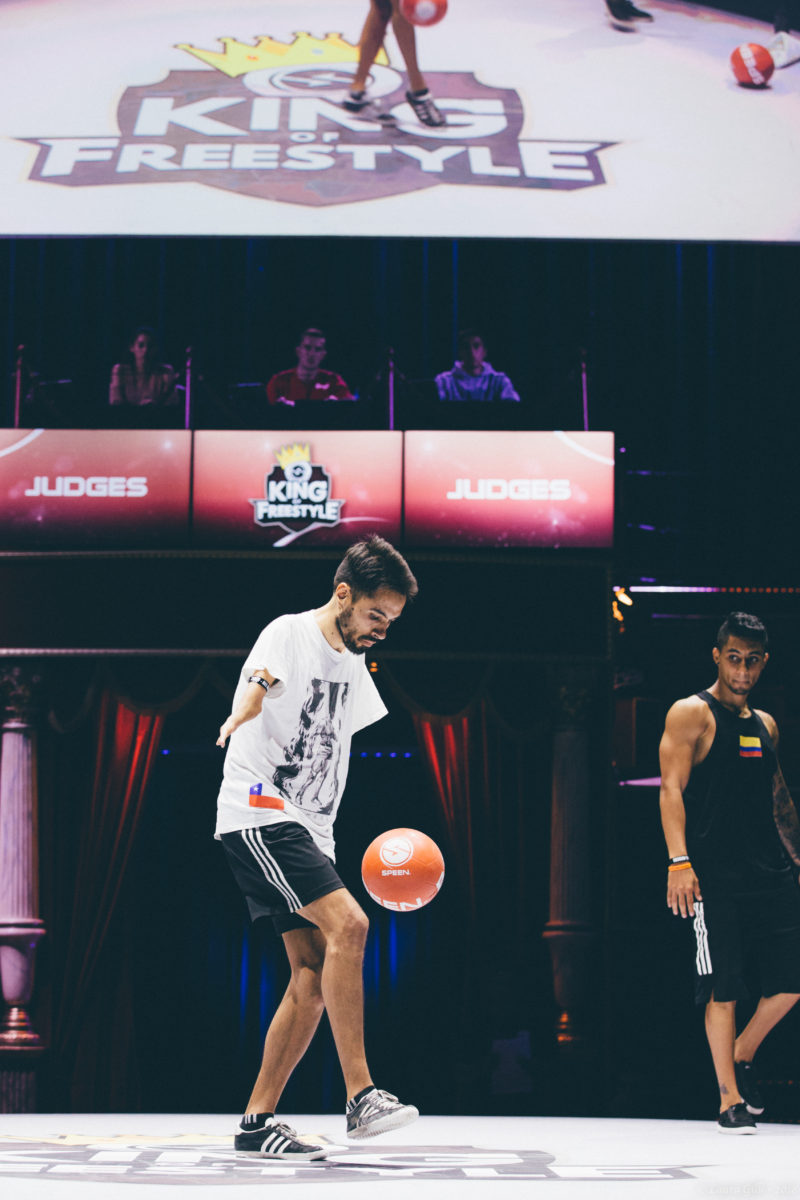 While the finalists put together an amazing performance of their own, perhaps no freestyler was as impressive as Chile's Juanro. With one arm completely amputated and the other partially, Juanro was still able to put together a solid routine, although he fell to Boyka in the first round.
The freestyler and motivational speaker is an inspiration to all, showing that the limits we set for ourselves are often more constraining than the ones given to us.
The Venue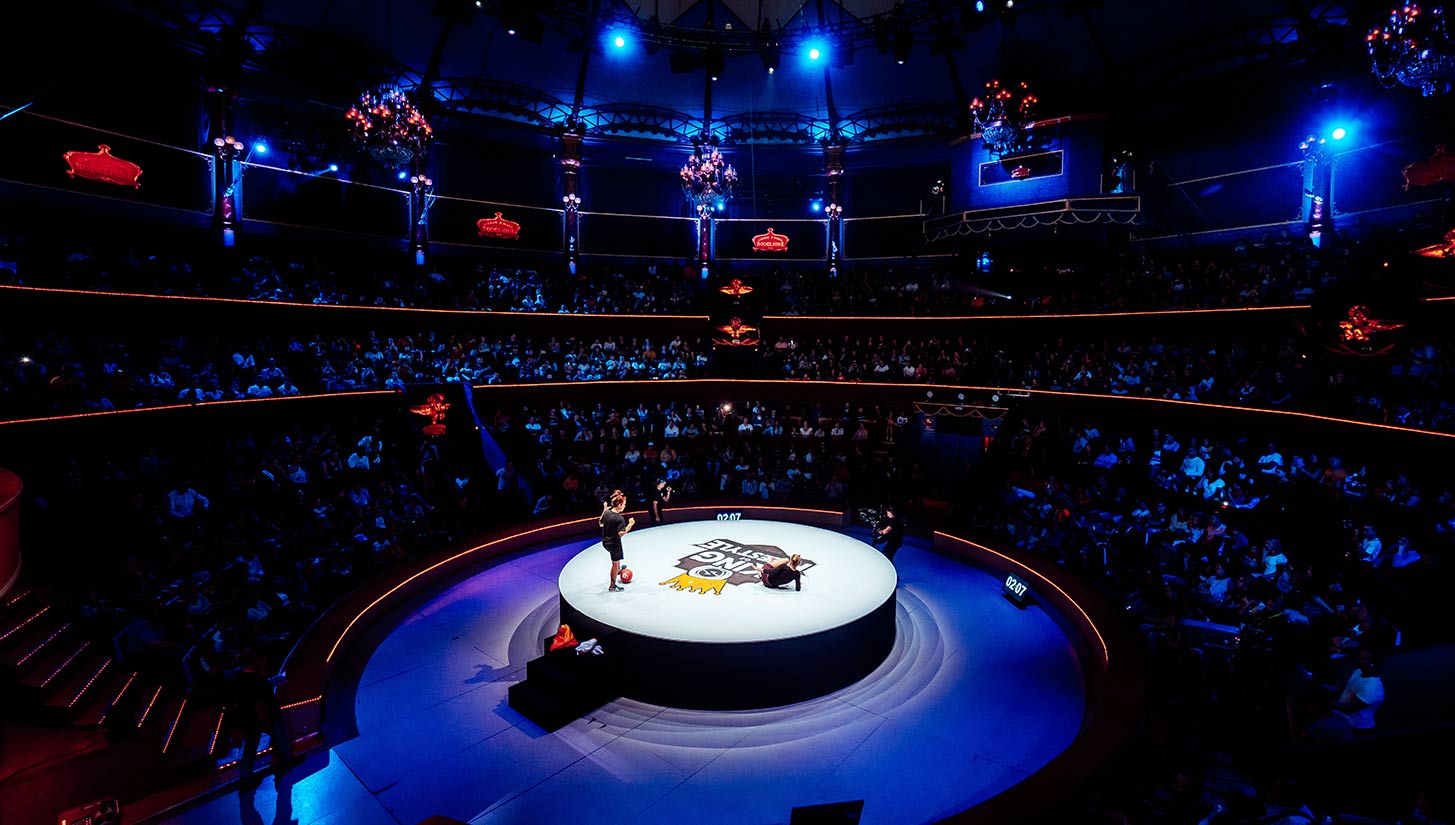 Hosted at the historic Le Cirque d'Hiver, the ambiance was truly something else at the King of Freestyle tournament.
"It was amazing to see the oldest circus building in the world hosting the best freestylers in the world," Perret said. "The whole vibe between the freestylers, the audience, our team, Paris, and this venue has been a magical equation."
Special Performances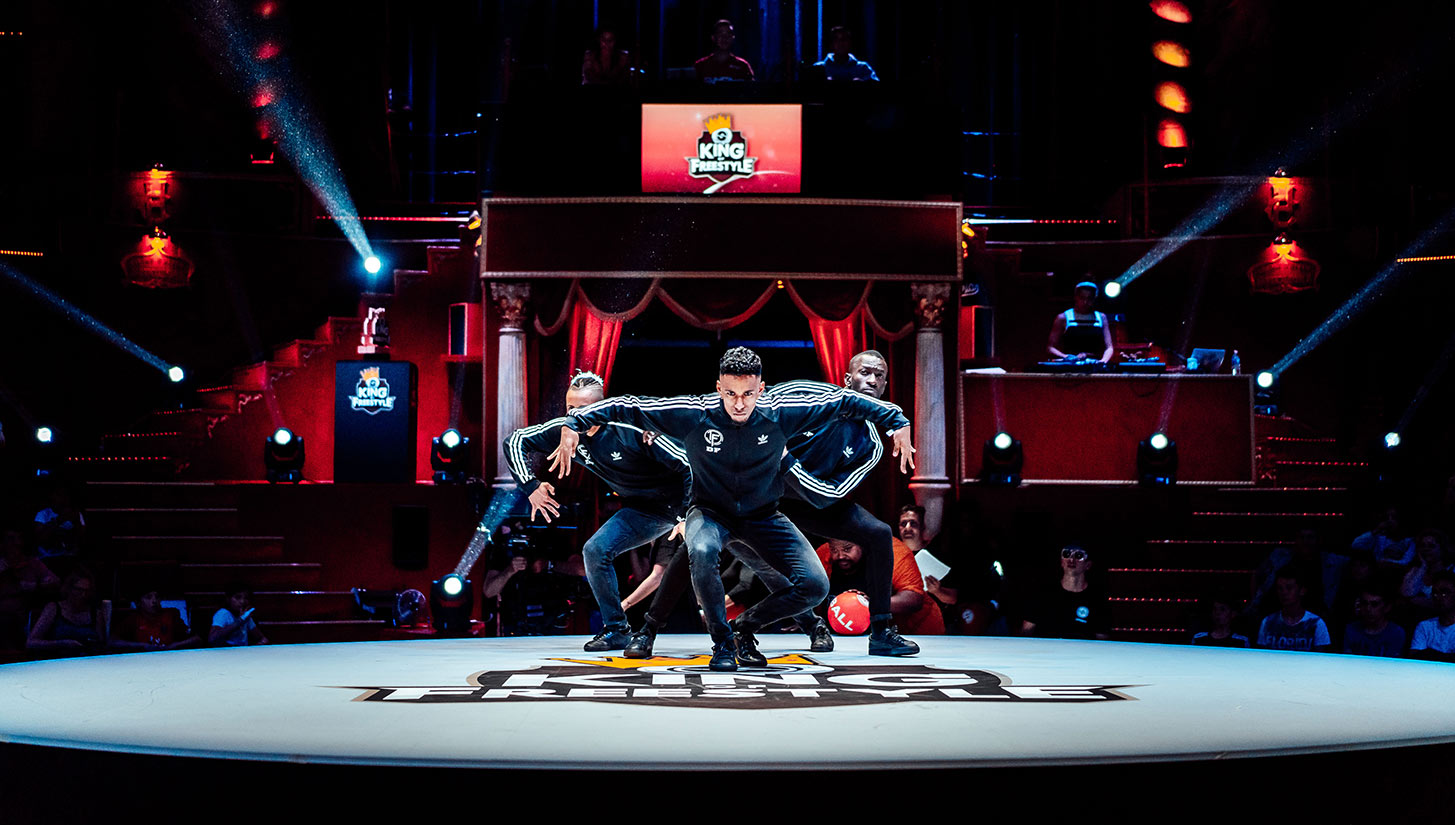 Just in case the freestyle wasn't enough for you, the Speen team enlisted the help of several other performers, including the Footstyle team and Les Danseurs Fantastique to keep the audience entertained in between sets. In addition, Zimouche took the stage for some 1v1 panna battles against several lucky crowd members.
The Audience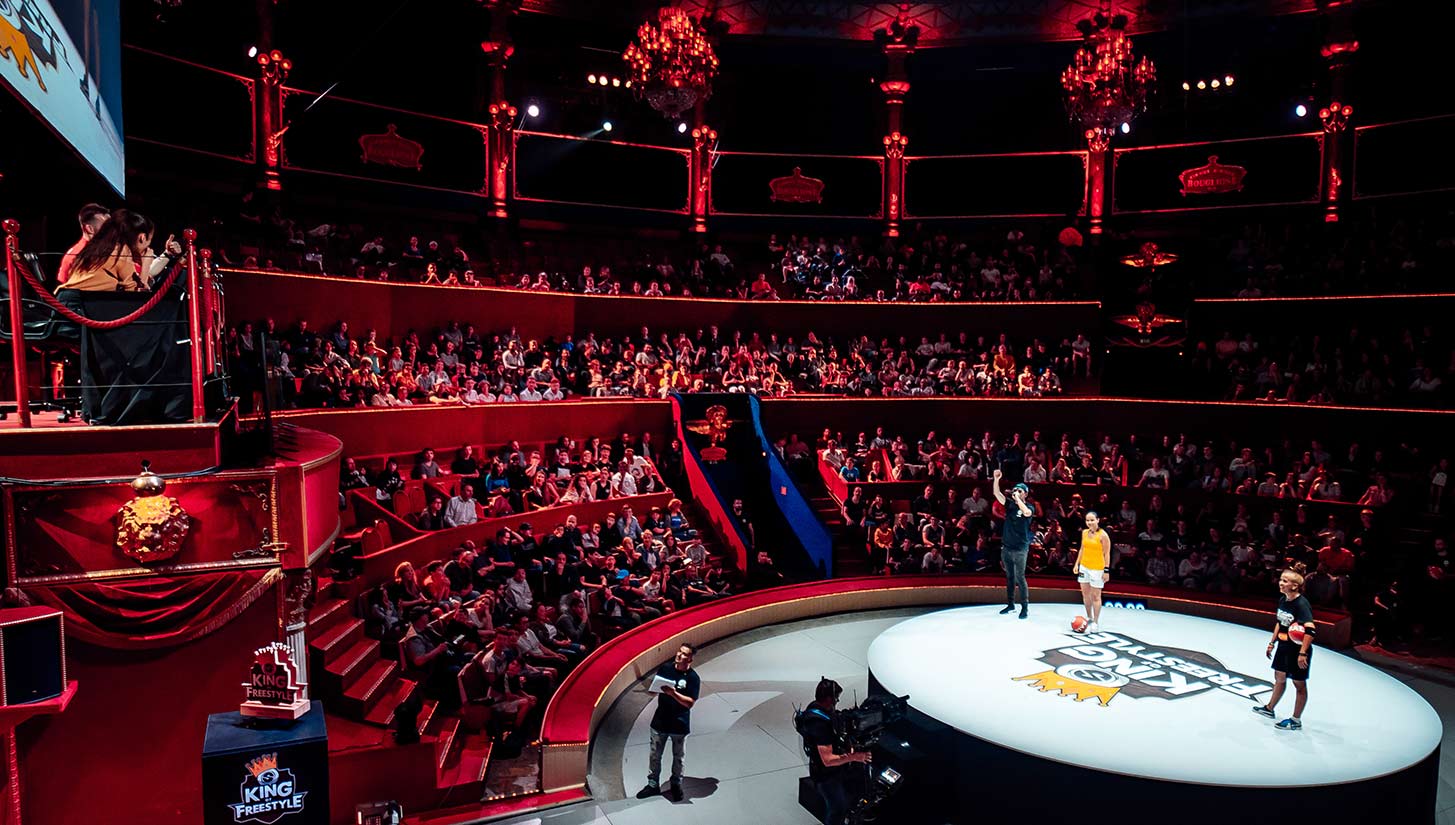 Not only was Le Cirque d'Hiver packed to the brim with an ecstatic and opinionated audience (one that went as far as booing the judges' decision of Boyka over Tokura in the quarterfinals), but the online stream was widely watched as well, at one point reaching the No. 4-trending video on YouTube. Currently the video has over 300,000 views, which considering its length at nearly four hours, is quite impressive.
All in all, it was a spectacular tournament, showcasing what freestyle competitions are capable of when run the right way. Needless to say, if this event comes around for a second year, it will definitely be one to mark down on your calendar.
Photography by Laura Gilli and Ryad Guelmaoui for Speen.