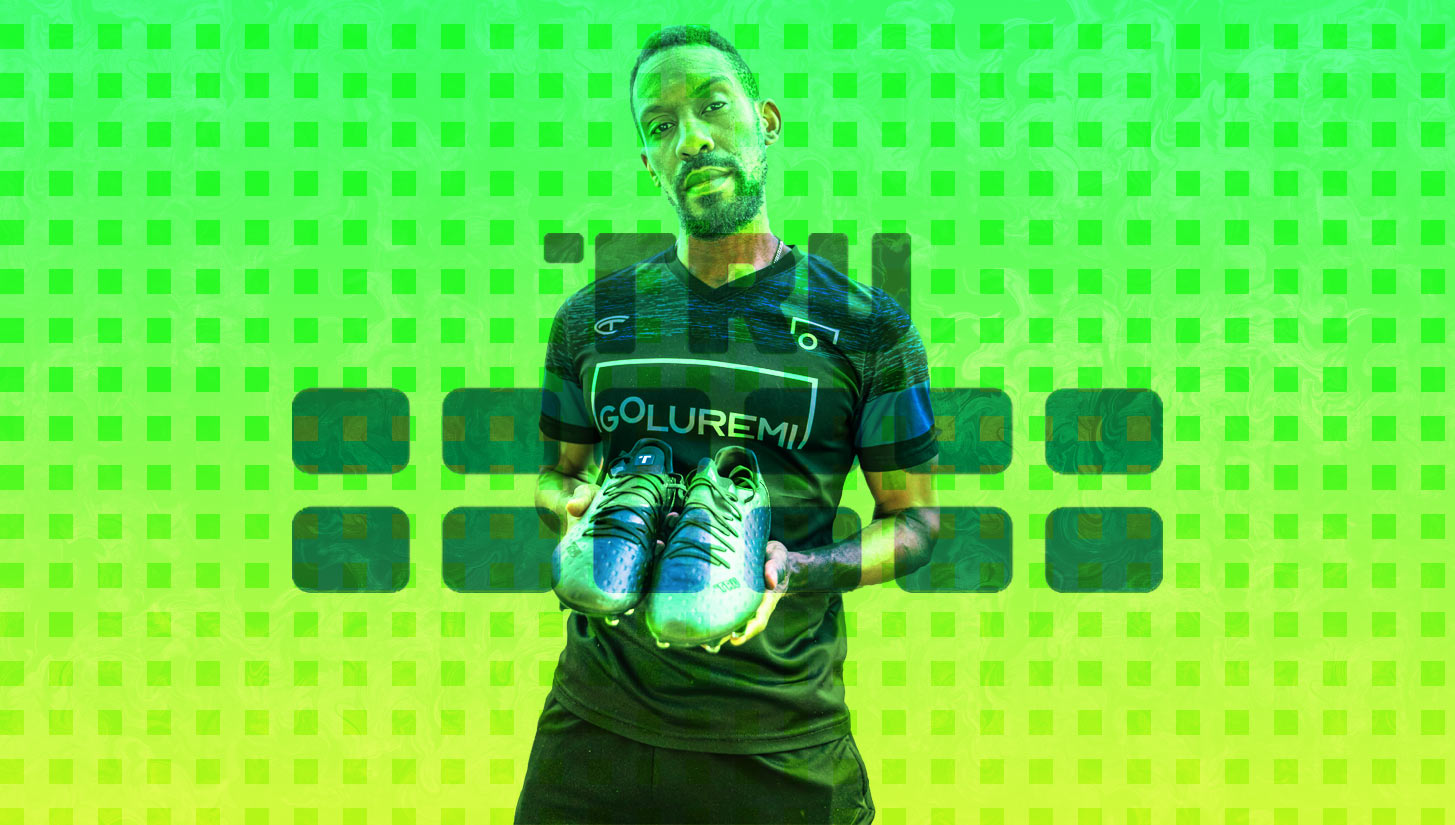 Joining forces in a multi-year deal, the Goluremi x Tru partnership presents a new way to approach brand endorsements. We get an inside look at the deal from Goluremi founder Will John and Tru CEO Jim Cherneski. 
When you think of successful athlete-brand campaigns, what comes to mind? It could be Pele getting extra camera time on his boots by intentionally stopping the 1970 World Cup final match to tie his shoes. Maybe it's Michael Jordan and Spike Lee's famous "Mars Blackmon" sneaker ads — or just about any other commercial featuring His Airness.
The obvious connection here is that greatness and quality go hand-in-hand, and just as important as the message is the messenger. Pele and Jordan are widely regarded as the greatest in their respective sports (we'll save those debates for another time), and when they speak, or put their endorsement behind a product for that matter, people listen.
But in today's landscape of seemingly endless sponsored content, it's hard to separate authentic messages from those that are broadcast only for a paycheck. Anyone with a camera and an internet connection can deem themselves an expert in any field regardless of their background, and as long as they are charismatic and media savvy, they can build a large audience despite not necessarily having actual expertise.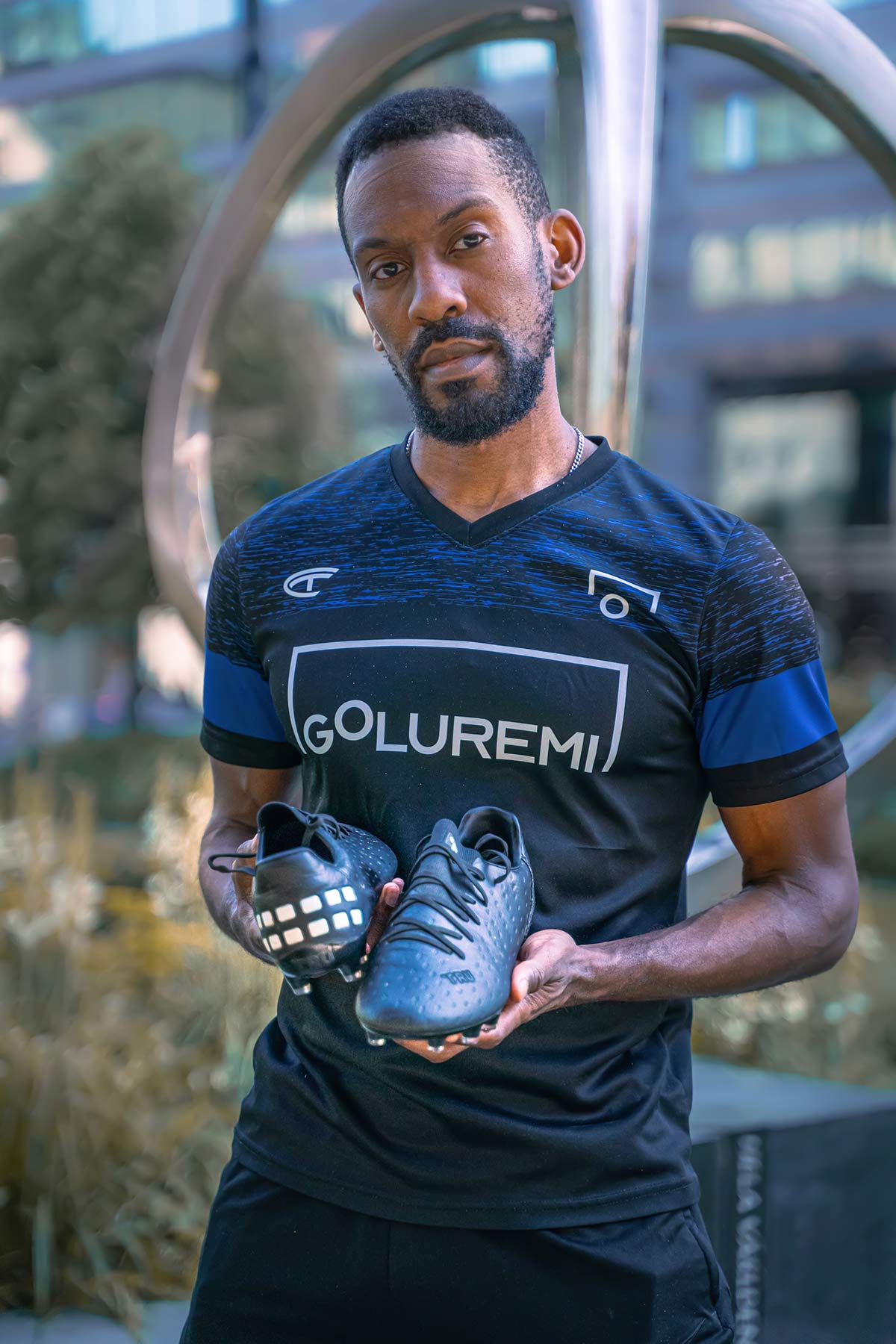 In the case of the new partnership between Goluremi and Tru, however, both media outlet and brand are looking to revert back to authentic messaging through a simple concept: quality.
On one side of the partnership is Goluremi, a media outlet that is behind some of the best tutorials, analysis, and other web-based content that you can find for free. Started by pro footballer Will John, Goluremi has amassed over a million followers across its social media channels since its inception in 2016.
On the other hand is Tru, whose products you've most definitely seen if you've paid any attention to soccer in the past decade. Most known for their TRUSox, an innovative and oft-copied sock that provides added stability and reduced slippage to the wearer's feet, the brand has now entered the footwear space, which will play a big role in its partnership with Goluremi.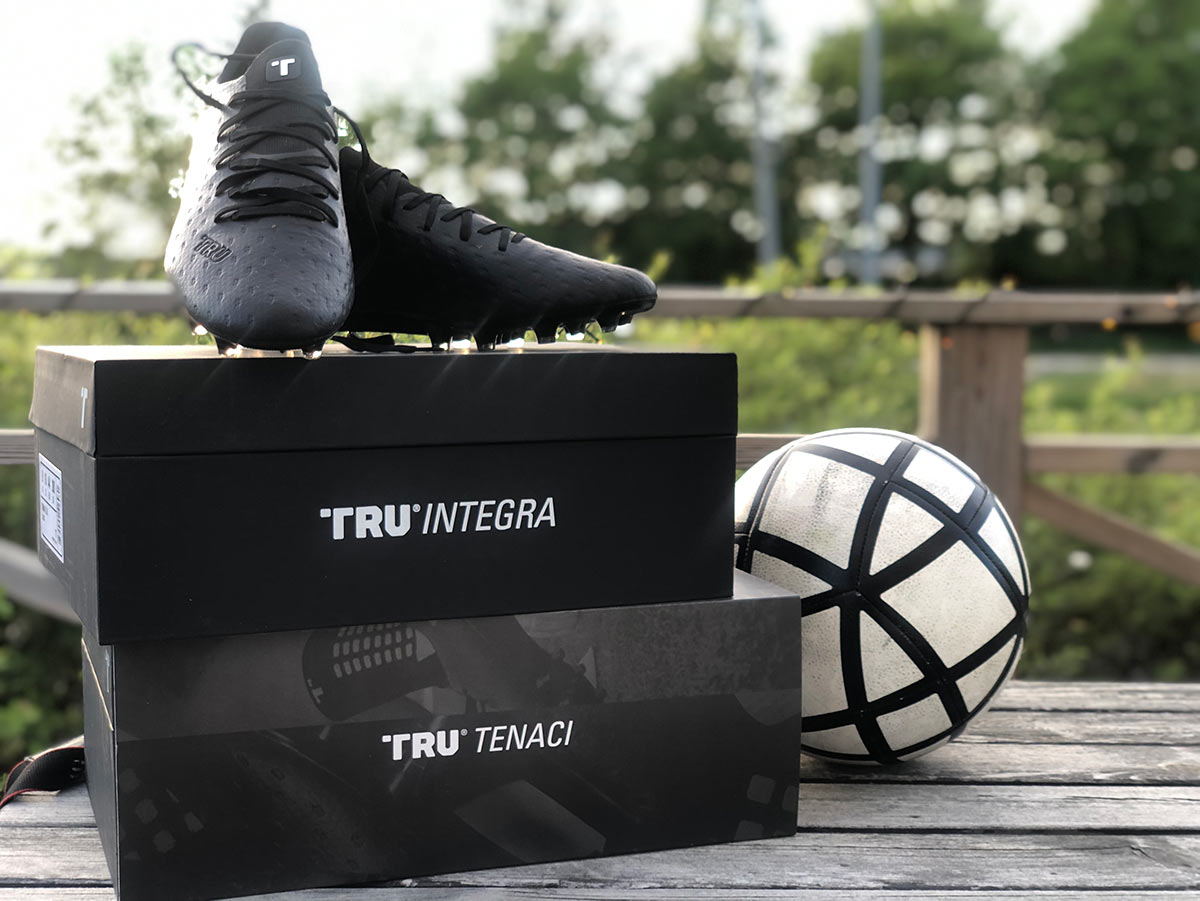 The new Tenaci boot and Integra running shoe contain a special insole that aligns specifically with TRUSox, allowing for unprecedented lockdown and fit with no movement between body and shoe when worn together. The new kicks have been years in the making, with a lengthy and meticulous testing process that left no room for settling or compromise. The result is a product Tru CEO and president Jim Cherneski is convinced is the best on the market today.
"Any group that develops something will say this, but we truly believe it now," Cherneski said. "And we didn't believe it, let's even say, two months ago. We have the best shoe on the market now."
Like the shoe, the Goluremi-Tru partnership took some time to finally be announced publicly. Cherneski and John initially linked up just over two years ago when John was in the UK shooting content with Manchester United. The two instantly jelled and knew there was plenty of room to work together, and while it may have taken longer than initially expected, the timing works well for both Goluremi and Tru.
"It was clear that there needed to be a partnership, so we've been working towards coming to that for some time," Cherneski said. "These are the right types of collaborations. Will puts out great content that's real stuff that anyone benefits from. We want him in our brand. We think our brand is worthy for his content, so it's a win-win."
In addition to producing videos and training programs, Goluremi has recently been bolstering its online store, which now features various equipment, apparel, and supplements. Now that the store has reached a certain level, it's able to become an exclusive retailer of the Tru footwear line in the influencer/social media space. Tru has made a move to become more direct to consumer, and while other ambassadors and Tru-sponsored athletes will be directing their audience to the Tru web store, Goluremi will be able to link to their own website to purchase the Tenaci and Integra shoes.
You'll also be able to bundle the Tru shoes and other products with the upcoming Masterclass series Goluremi has in the works, which includes options for mental and physical fitness, nutrition, and learning new languages. (John can speak eight different languages, a product of his international pro soccer career.)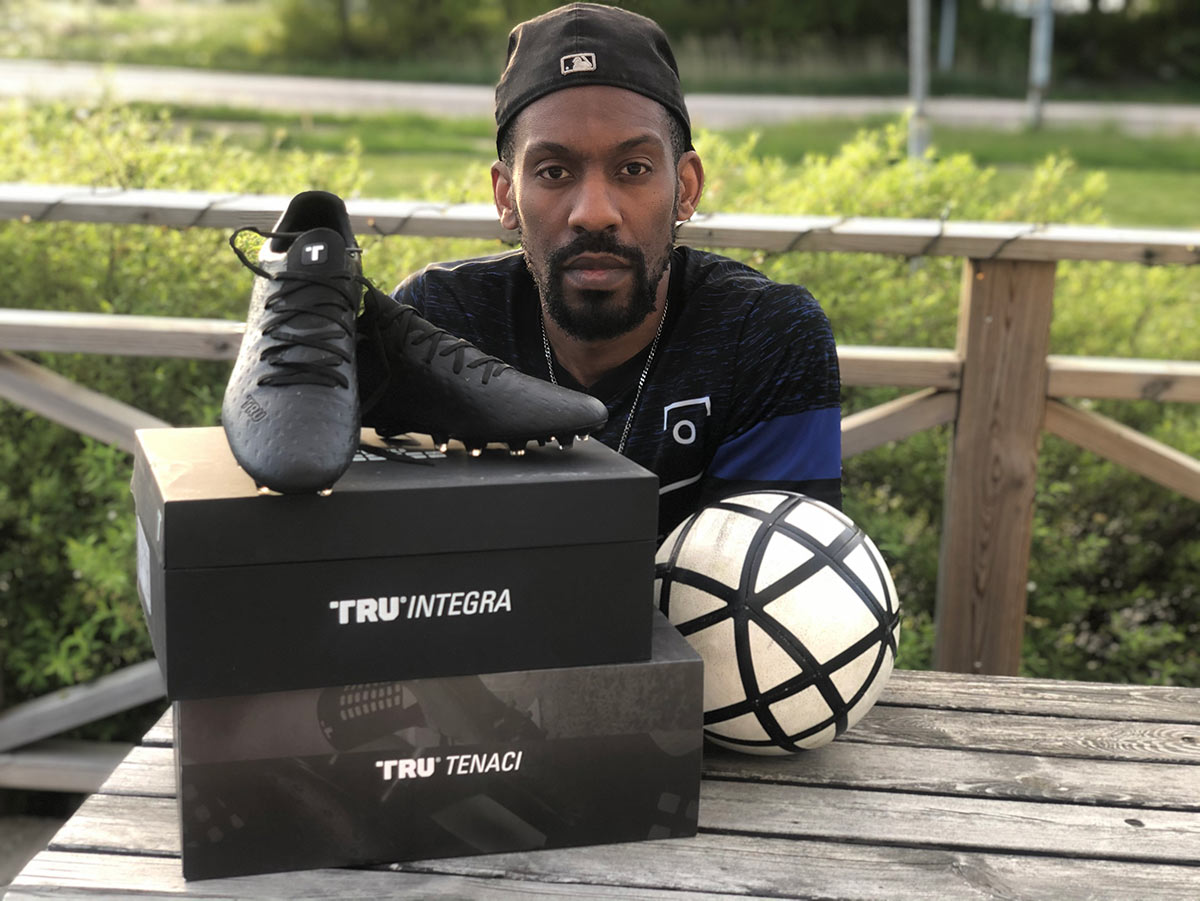 It's normal to see soccer retailers become successful enough to build a media branch, but the path in the opposite direction is a bit less traveled. A major benefit of this setup is the store becomes much more personal, with the Goluremi offerings curated by John and the rest of the Goluremi team. Because with a loyal following and track record of quality, the Goluremi stamp of approval has weight behind it.
However, when it comes to endorsements, plenty of A-list footballers have worn Tru products, including the likes of Alex Morgan, Chicharito, and many others, as Tru wants to align itself with the best in the game. And while John has had quite a successful career in pro soccer that has spanned over a decade, he's far from the greatest player to ever step foot on the pitch. So why go to him for a partnership of this scale?
Because when it comes to this content thing, very few are at or near the level of Goluremi. And Tru isn't necessarily fixated on their audience size and reach — which is quite significant — rather they are most impressed with the actual substance and expertise John and the rest of the Goluremi team bring to the table.
"You see the confidence [Jim] has when he says he makes the best shoe on the market," John said. "We make the best football content. That's how we understand it. Clearly all athletes want to be the best, but it's very hard to say it publicly. We're the best at what we do. Not a lot of people do that. As you can see, that's where we linked up."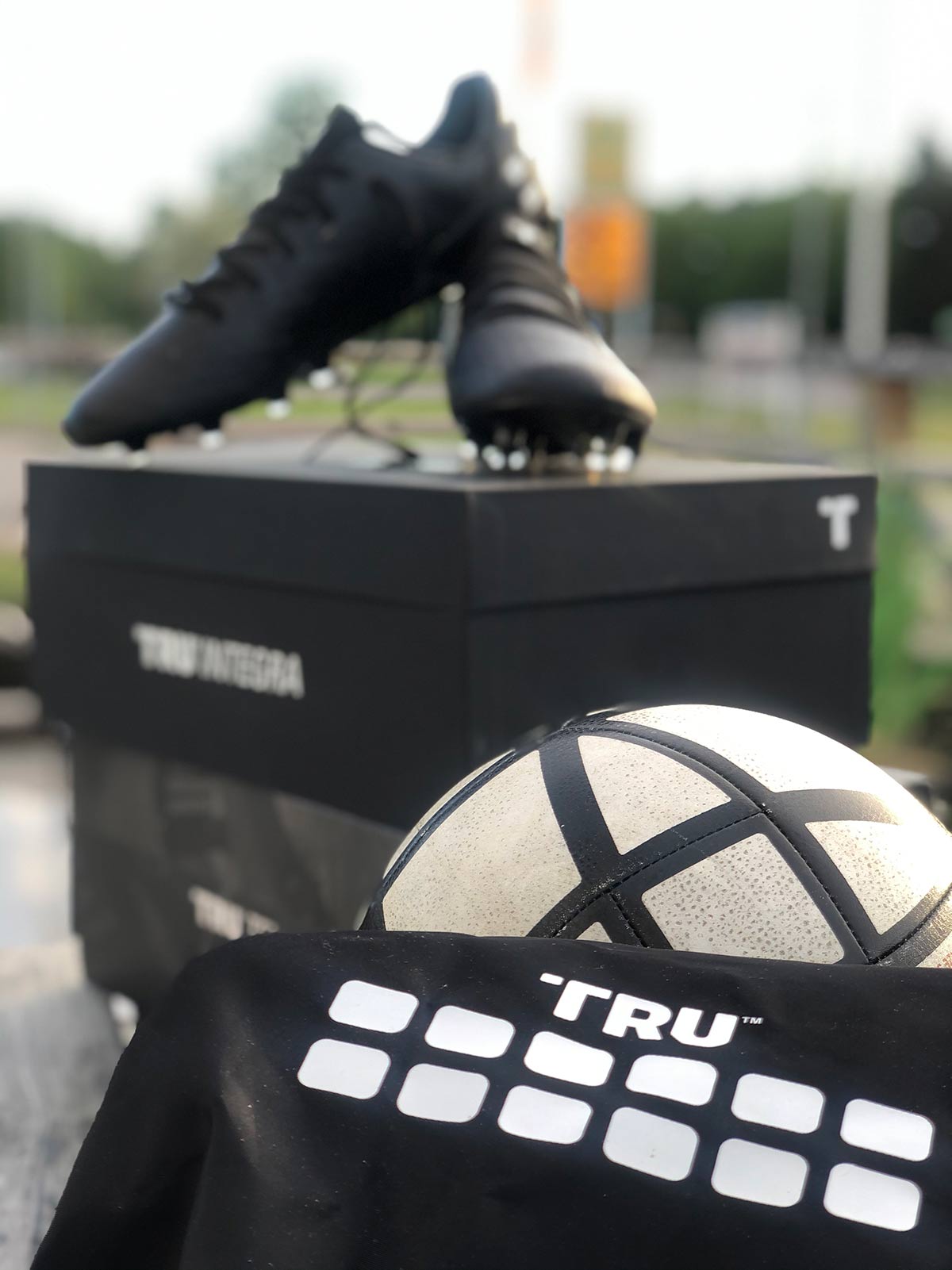 Like starting a tutorial channel in the middle of your pro career, venturing into shoes and boots after establishing yourself at the top of the sock market can be daunting, and can even draw ridicule from peers and competitors. But Tru is not content with being at the pinnacle of one market, and the brand hopes to make a name for itself in a sector that has traditionally been controlled by just a few names.
"Breaking into the shoe market is scary because of these other brands that are dominating this market," John said. "In order to do it, you either have to be crazy or really good — or both."
Tru may be crazy, but they're also just as confident in both their products and Goluremi alike. The quality that's produced on both sides makes the uphill battle of significantly impacting the soccer footwear market all the more feasible.
When it comes to Tru's confidence in their products, Cherneski, who played pro soccer himself, has a story from his playing days that has stuck with him since.
"This is back in 1999 in the USL," he said. "I remember a guy came in with adidas Predators, and some of the guys in the locker room were making fun of him. He turned around and he said, 'If they're good enough for Zidane, they're good enough for you.' Nobody made fun of him after that."
When you align yourself with quality, no one can tell you a thing. It's worked for Tru and Goluremi so far, and all signs point to that continuing.
The new Tru boots, which have recently restocked, will be available on the Goluremi store beginning June 16. Be sure to follow Will John and Tru on Instagram for more updates.