In celebration of the recently-unveiled X18+ boot, adidas turned The Base LA into a creator's palace, featuring first-hand product testing, customized jersey stations, and of course, some of Los Angeles' best street football talent. 
In what was the biggest Tango League tournament to hit Los Angeles yet, adidas did not disappoint. With an electric atmosphere complete with neon light and smoke machines serving as a backdrop, the jam-packed adidas The Base LA was buzzing around the all-new X18+ boot as well as the ongoing intense, high stakes small-sided football tournament.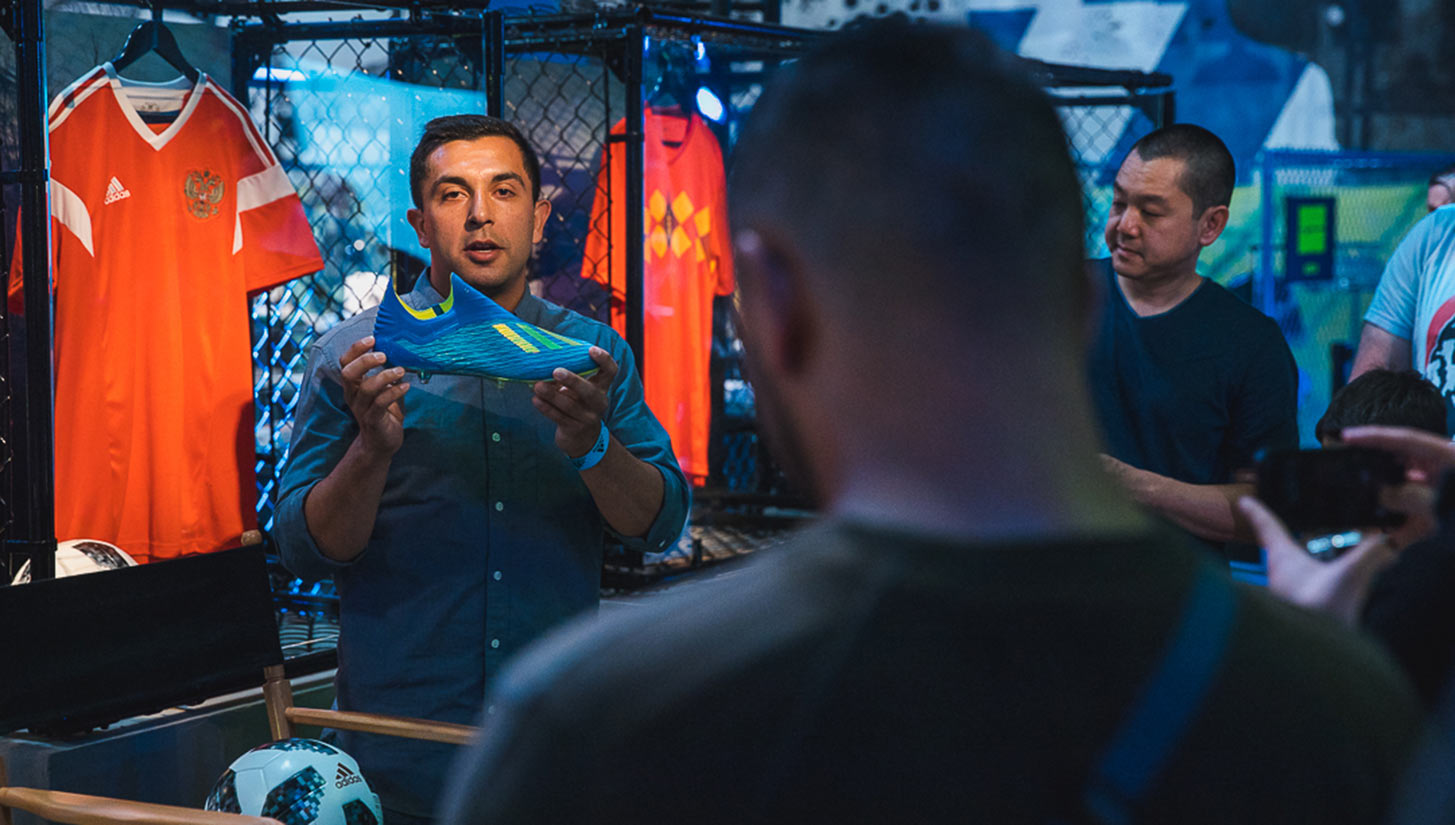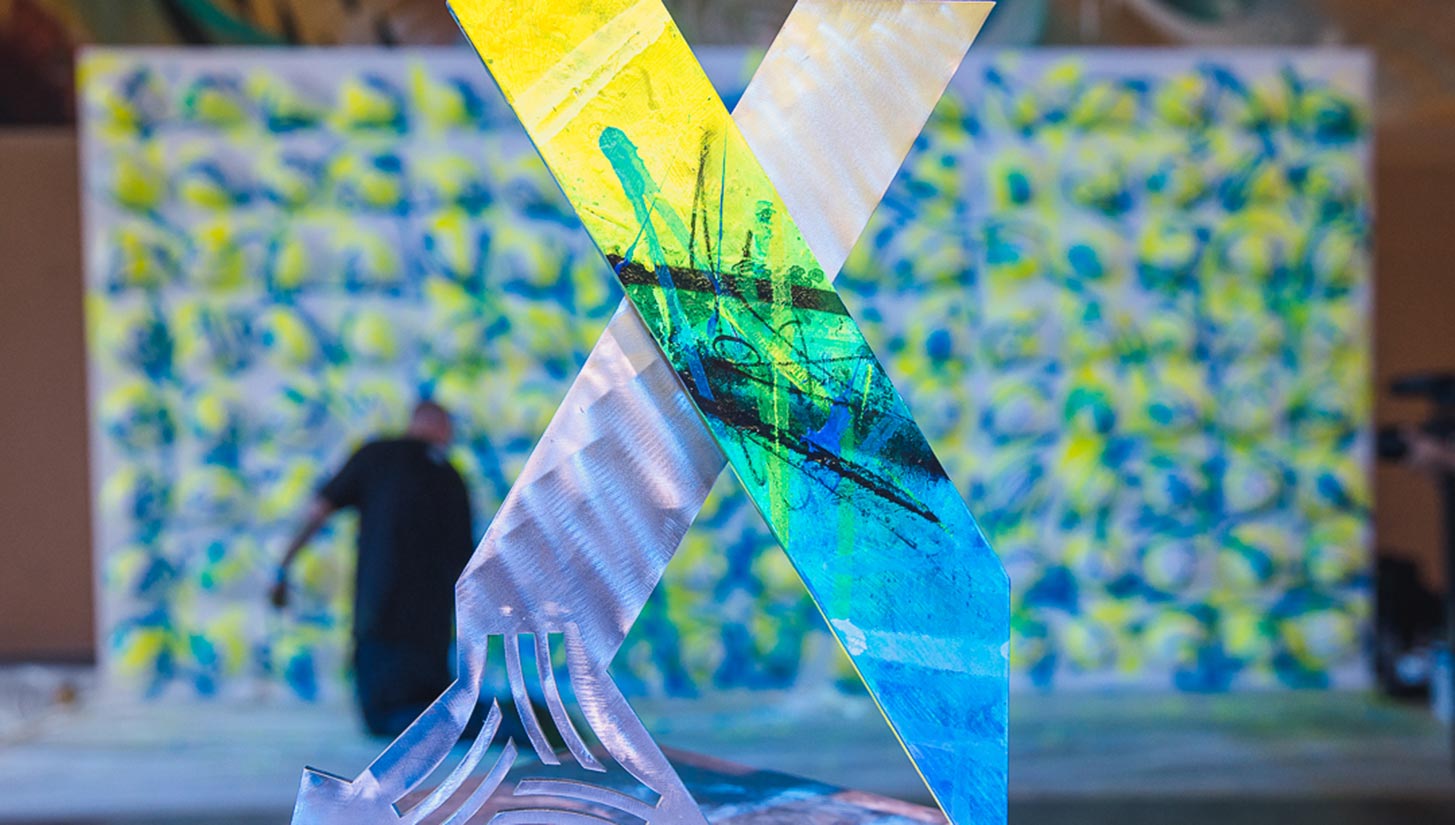 Players on eight teams battled it out to earn the tournament's MVP award, which came with a trip to Russia to face off against fellow global Tango League MVPs for a spot on the illustrious Tango Squad FC. In addition to the tournament, guests enjoyed food and drinks, a creator's lab that included custom jerseys and t-shirts, live art, FIFA on a gigantic screen, and a chance to try out the X18+ boots for themselves.
In the creator's lab, VIP members had a chance to create a one-of-a-kind bespoke jersey, using one of several official on-pitch adidas kits as their blank canvas. Graffiti fabric created by renowned LA artist Saber was sewn on to the jerseys, along with the choice of numbers, flags, and patches designed by Geoff Gouveia. In addition to guiding jersey customization, Saber performed a live painting, turning blank Telstar balls into a masterpiece of Jackson Pollack-esque spray paint.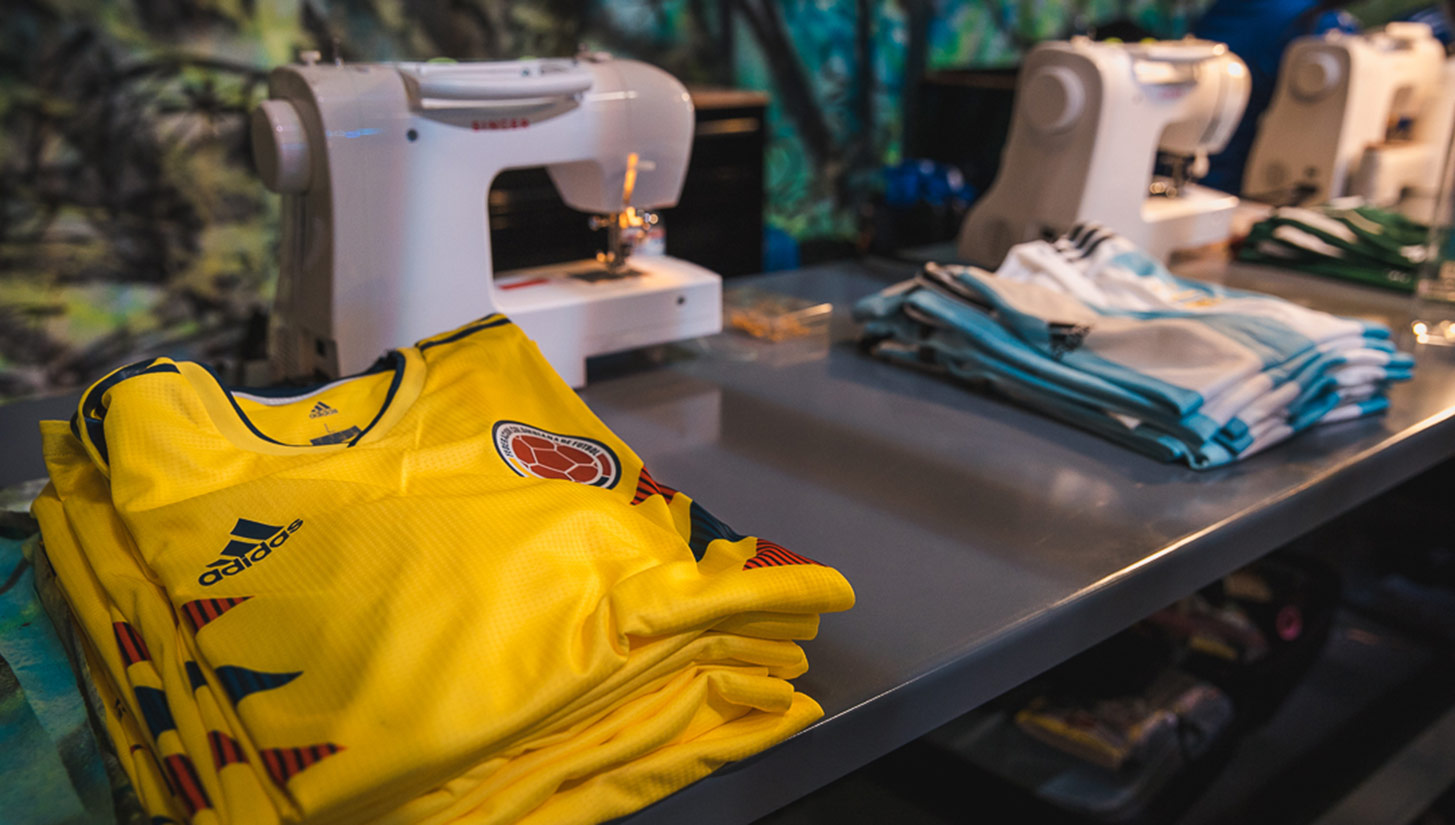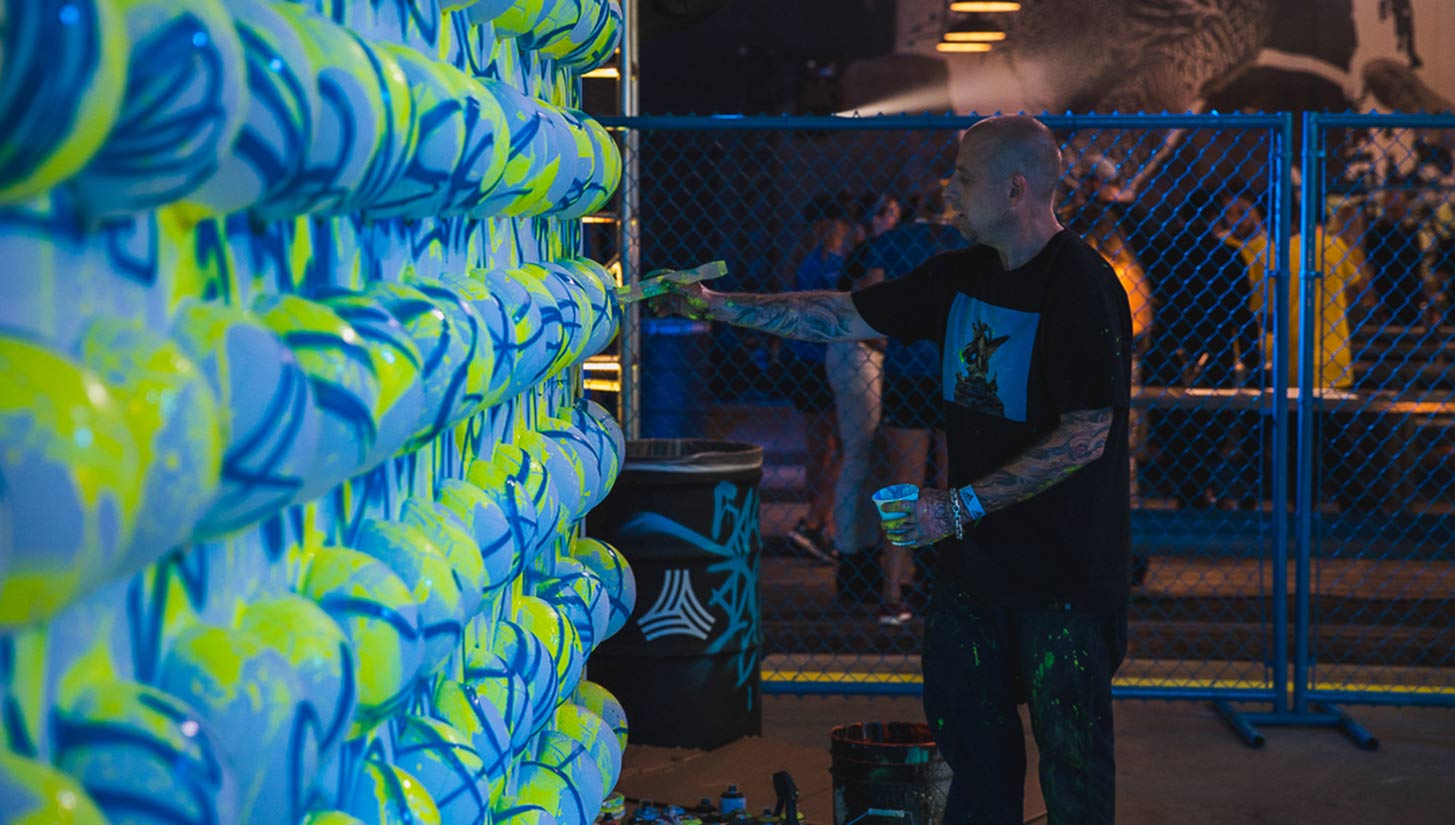 Out back, with the Metro Gold Line passing by in the background, guests had the opportunity to try on the X18+ boots on camera in a product trial center that turned their testing session into a unique video. They also had the chance to test their juggling and tekkers alongside Real Madrid star Marcelo in a clean-looking AR experience.
As for the actual tournament, it got off to a bit of a rocky start when an early errant shot busted a water sprinkler, causing a delay. Eventually the matches resumed on a smaller court, with players on each team reduced from five to three — true street style. After some intense qualifying matches, FC YJ and Brothers squared off in the final.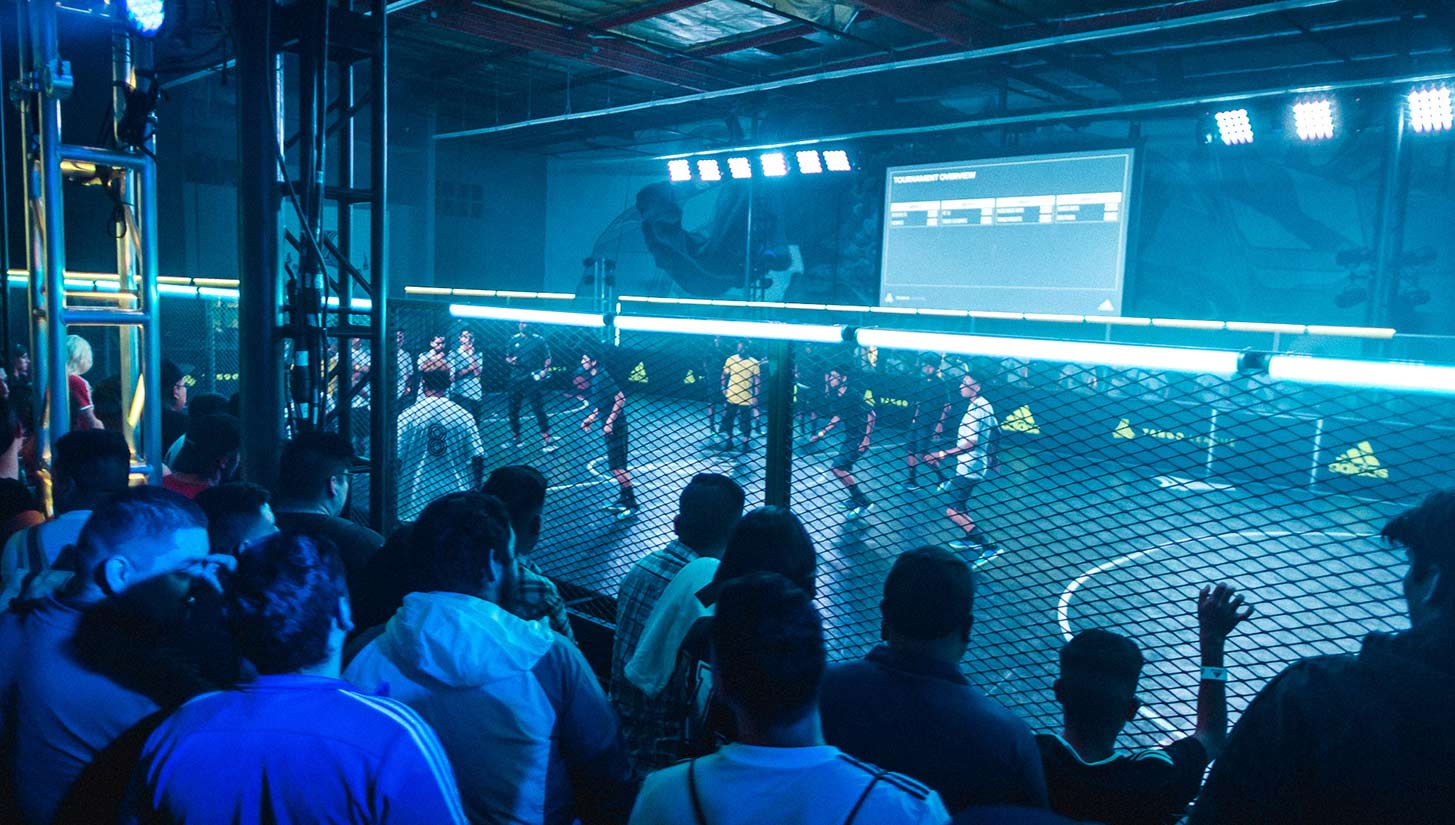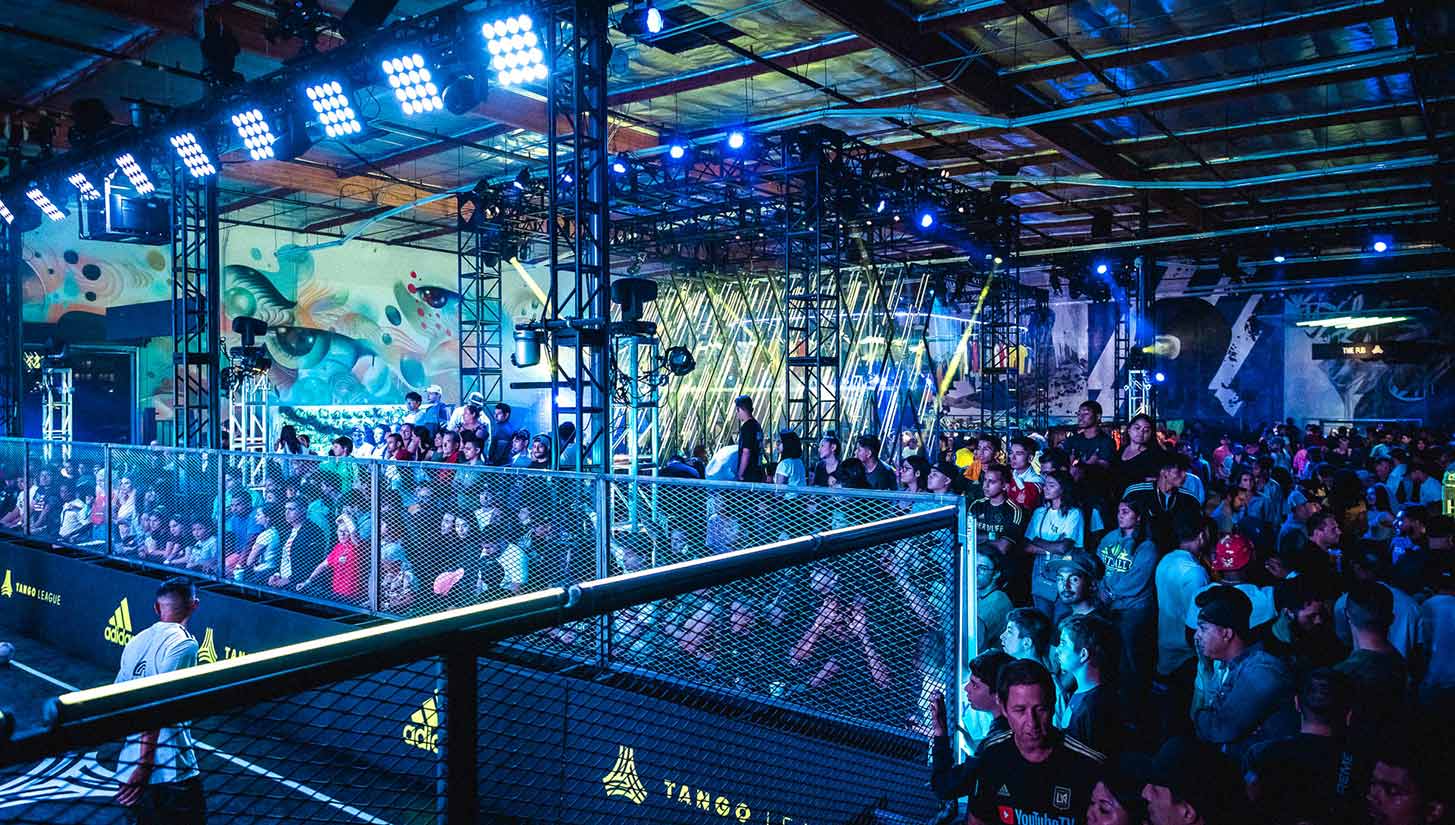 The final was hard-fought, as FC YJ took an early lead before Brothers charged back to tie it with seconds left to force a golden goal extra time. With LAFC stars Latif Blessing and Lee Nguyen watching on, Melvyn Owen Perez Cortez scored the winning goal for Brothers with mere seconds left, nabbing the MVP award in the process.
Following the final, rapper Rich The Kid came out for a performance, hitting the stage in a throwback Spain jersey. While performing his hit "Plug Walk" to close out the concert, the Queens, New York-native brought Perez Cortez on stage, giving him a blinged-out chain that featured adidas boots on it. Perez Cortez was then whisked away on a motorcycle in a chaotic finish to what was an incredible event that showcased the booming street football culture in LA.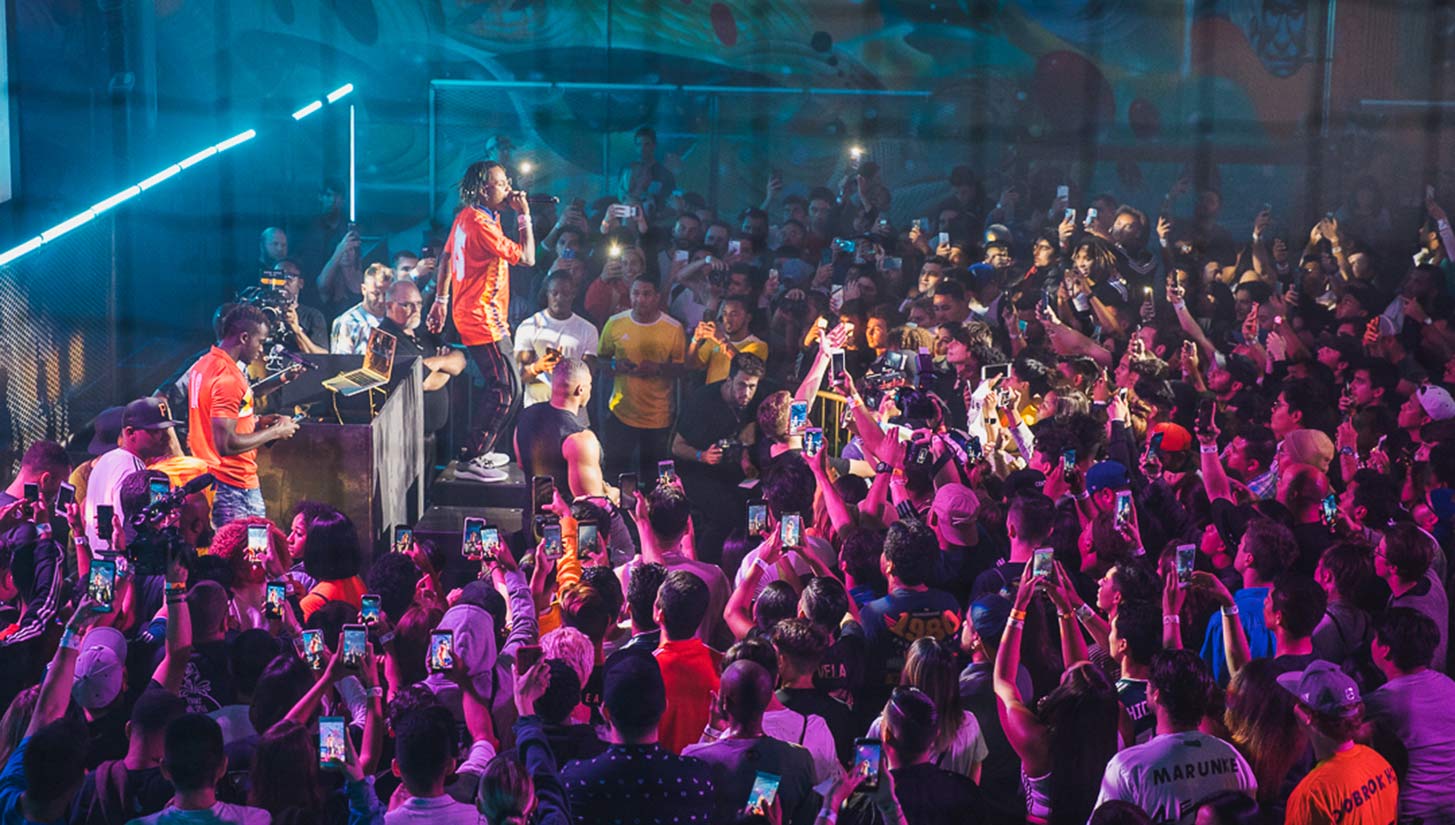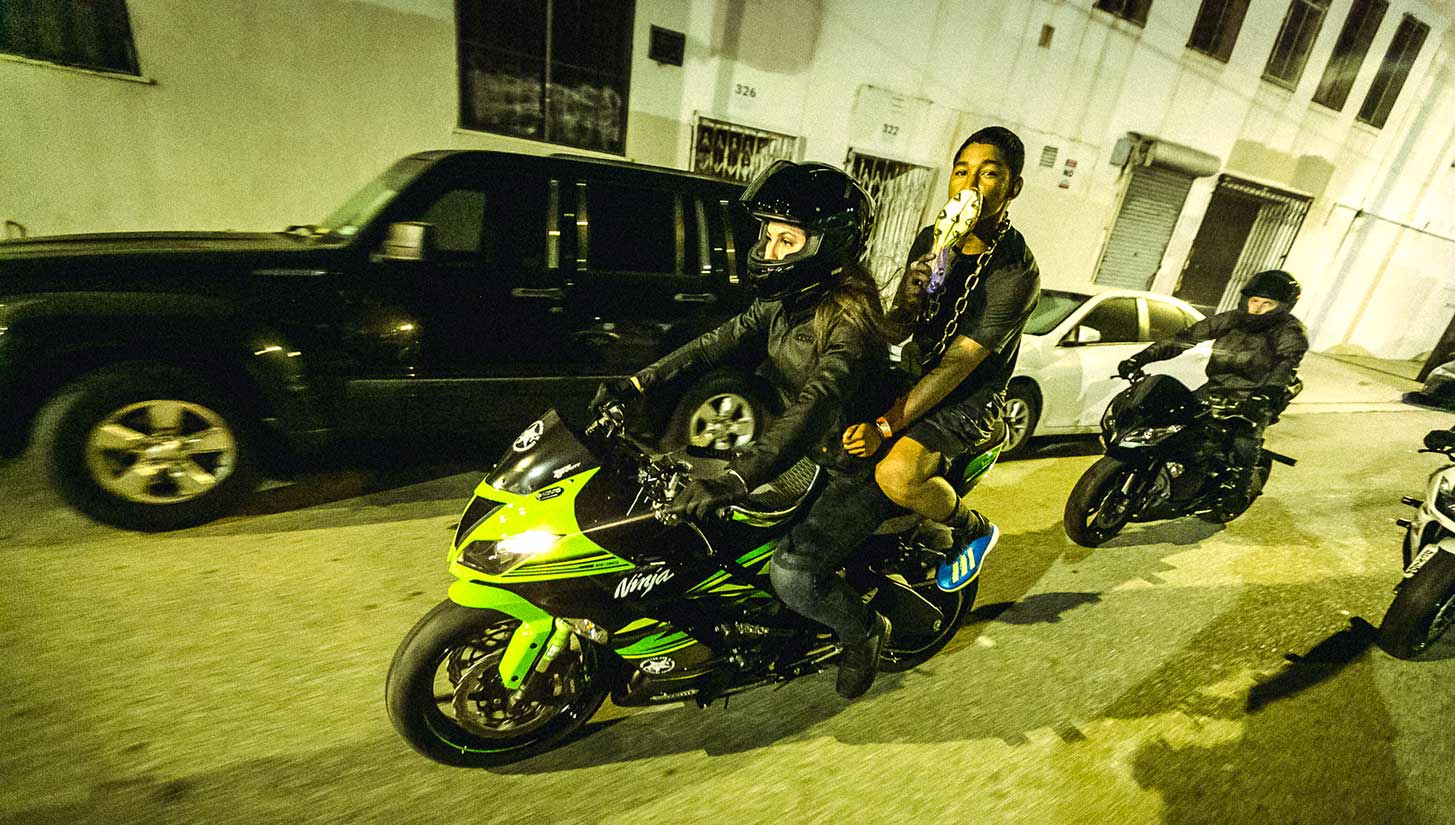 Be sure to follow adidas Football on Instagram to stay updated for future adidas Tango League events.