In addition to his distinctive style and deep love for the beautiful game, artist Geoff Gouveia has used a clever approach to business and constant hustle to establish relationships with brands like adidas, LAFC, and the U.S. Soccer Foundation. In the latest Urban Pitch podcast, we sit down with the talented creative to discuss his journey as an artist, his favorite projects, and what lies ahead in the future. 
You didn't need to go to art school or study the classics to be able to identify a Geoff Gouveia mural. Elongated limbs, bright color palettes, and the occasional presence of a soccer ball and Three Stripes logo is unmistakably Gouveia, even to the most untrained of eyes. Gouveia has crafted a signature style, something artists of all types aspire to do, but it is perhaps his unique approach to business and building relationships that has catapulted him to success most.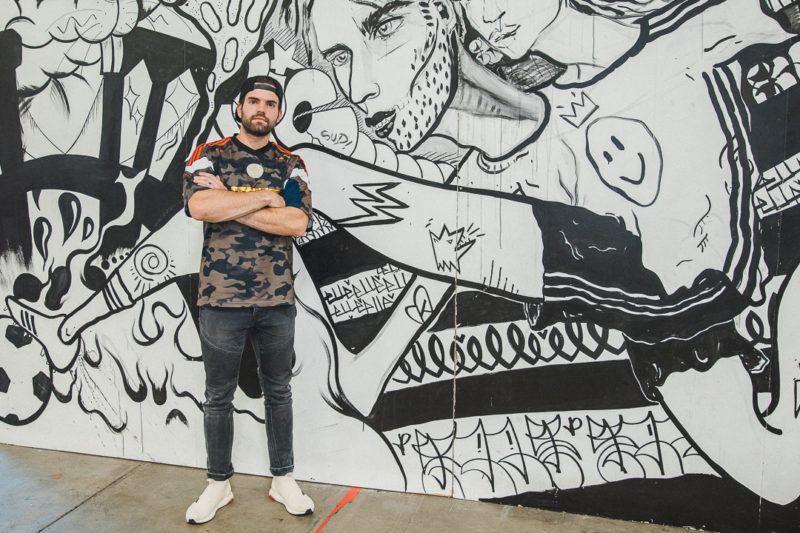 After early aspirations of becoming a pastor, Gouveia transitioned to art, getting his start painting murals in coffee shops throughout California. He leveraged each of his paintings to get work at other shops, and eventually began to incorporate his true passion — soccer — into his works.
He landed an opportunity to paint a mural for LAFC just outside of its headquarters, but mere hours after its completion it was vandalized by LA Galaxy fans. While the mural's defacing was the subject of plenty of publicity, getting Gouveia's name out in the process, there was one minute detail that was perhaps more vital to his current success. He purposely added adidas Creative Director Sam Handy to the mural, knowing that he'd see it and that it would be a way to establish a connection to adidas, who Gouveia had dreamed about working for.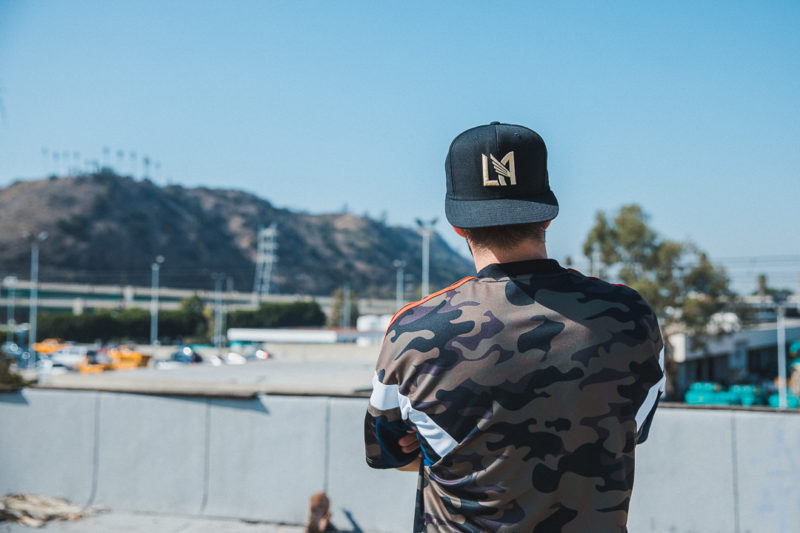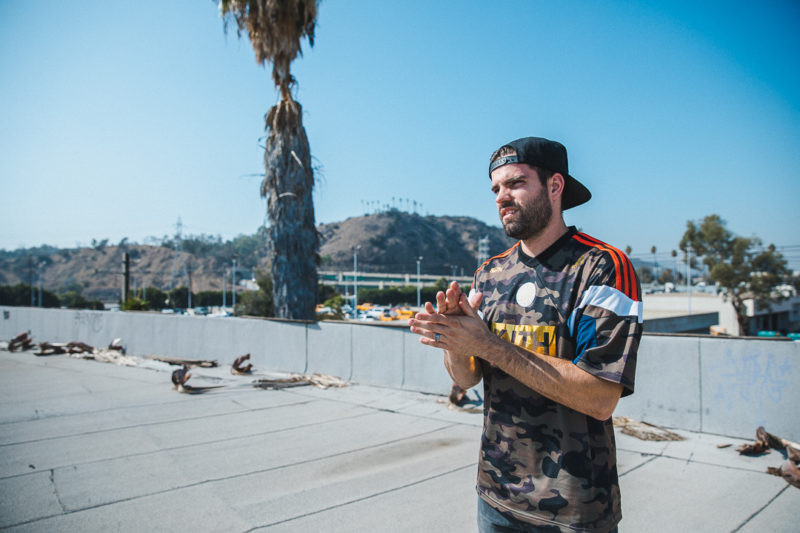 It's strategic, behind-the-scenes moves like this that separate Gouveia from other artists. His ability to leverage his creativity not only into his art but his business decisions has put him in a position of success, and he's not planning on taking any breaks soon.
He currently has his eyes set on the crowning jewel of all of soccer, The English Premier League. However, instead of following conventional wisdom and approaching teams straight up, Gouveia intends on entering through the back door — the Middle East. With clubs like Manchester City and Everton having Middle Eastern ownership, Gouveia believes he can get his foot in the door with these clubs by establishing relationships with the Qatar Stars League, a road much less traveled. With the 2022 World Cup set to take place in Qatar, the timing lines up perfectly as well.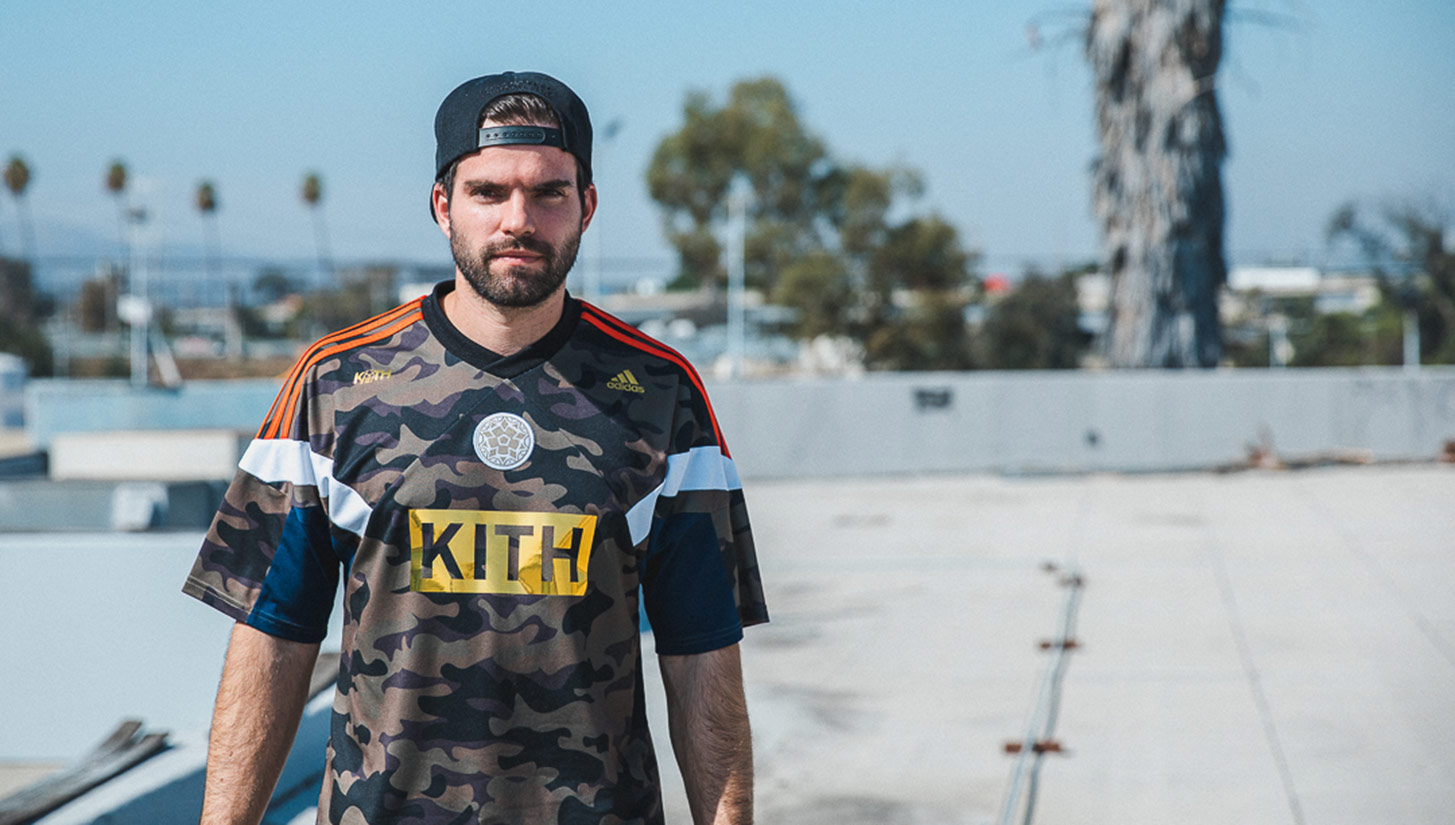 You can't stress the importance of standing out in any art form, and from what we've seen, Gouveia has no problem in doing so. Whatever lies ahead for the talented artist, we can bet he'll be doing it with his own personal flair.
Keep up with Geoff Gouveia's journey through art by following him on Instagram.