The stakes were high at last week's Hungarian Freestyle Championships, as not only was national pride on the line, but there was also a spot at this year's Red Bull Street Style World Finals up for grabs. Mate Hajagos didn't back down from the challenge, winning his fourth consecutive national title, and his fifth in six years. 
To win a freestyle national championship is a great honor. To do so multiple times puts you in elite company, crumbling any naysayers' cries of a fluke. But to win a fifth national title — just as Hungarian pro Mate Hajagos did last week — signals a run of success rarely seen in the sport of freestyle.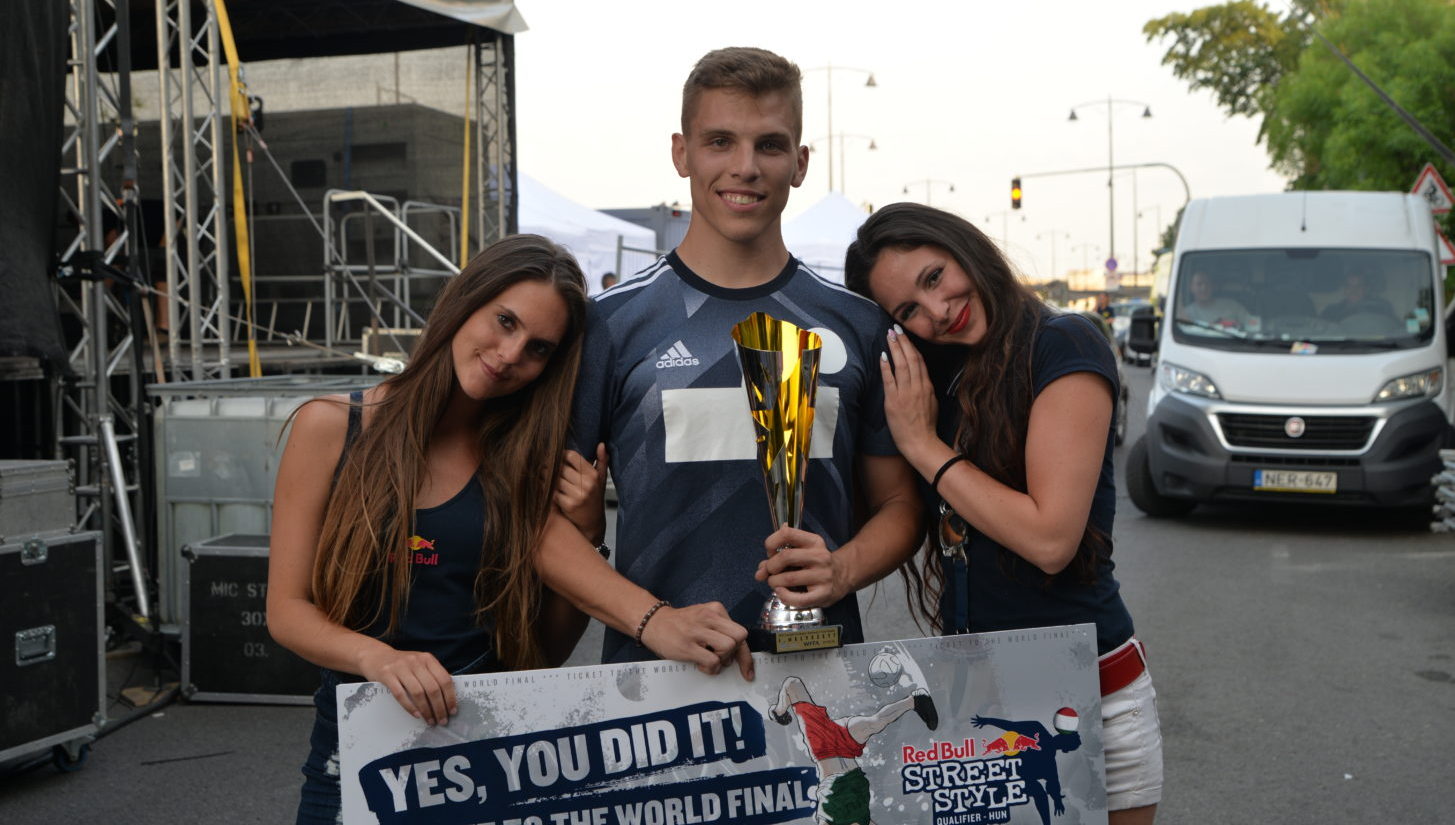 The 21-year-old Hajagos called the triumph the "best moment of his freestyle career," and as the Hungarian Championships were officially sanctioned by Red Bull, he has secured a spot in this year's Red Bull Street Style World Finals in Poland.
"When I was younger, I adored Rocco (Hungarian legend of freestyle) and the others a lot, and they had the opportunity to represent Hungary in the RBSS World Finals," Hajagos said. "Now after years and years of hard training, I will get that same chance to show myself. It's an indescribable feeling."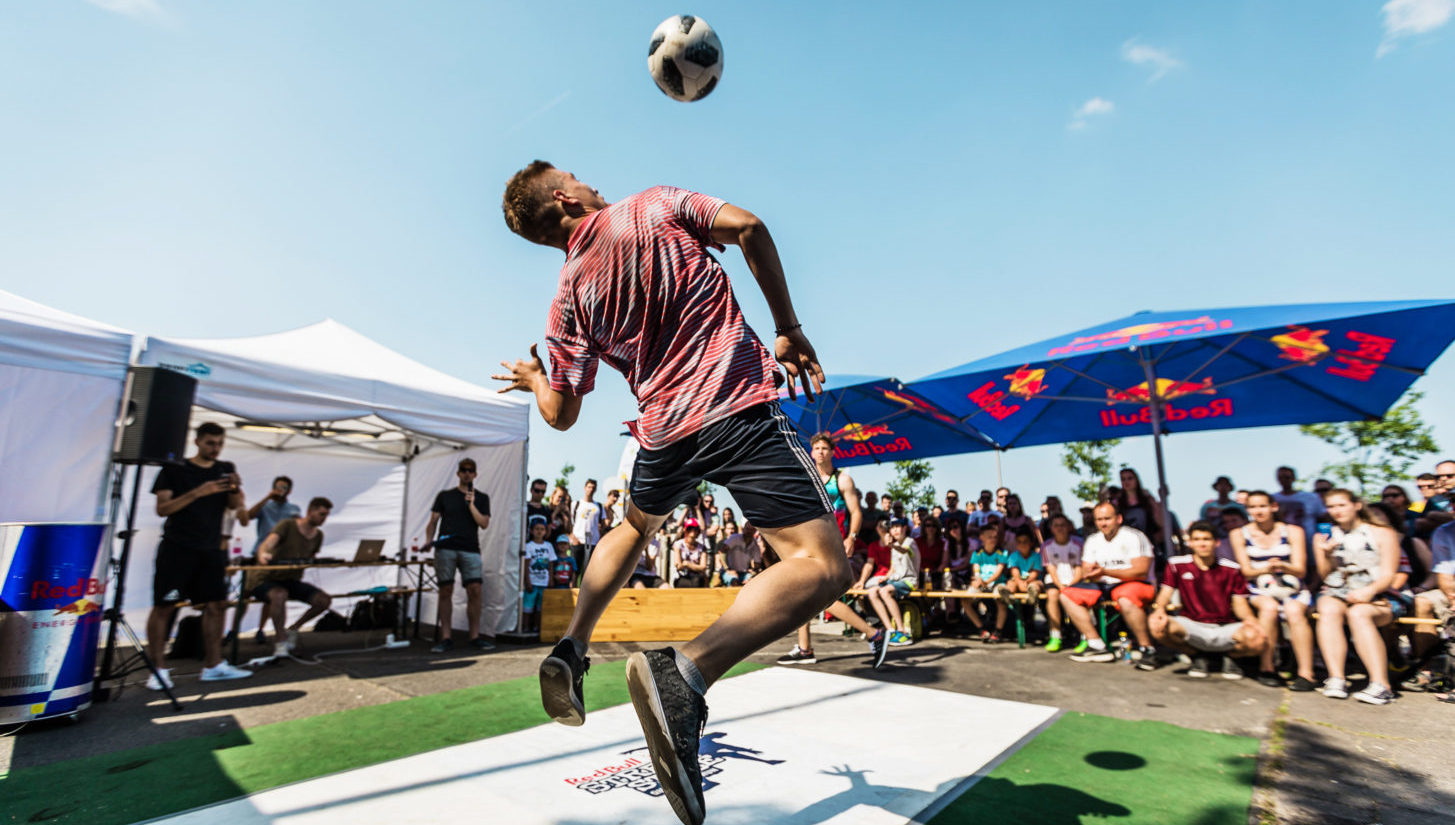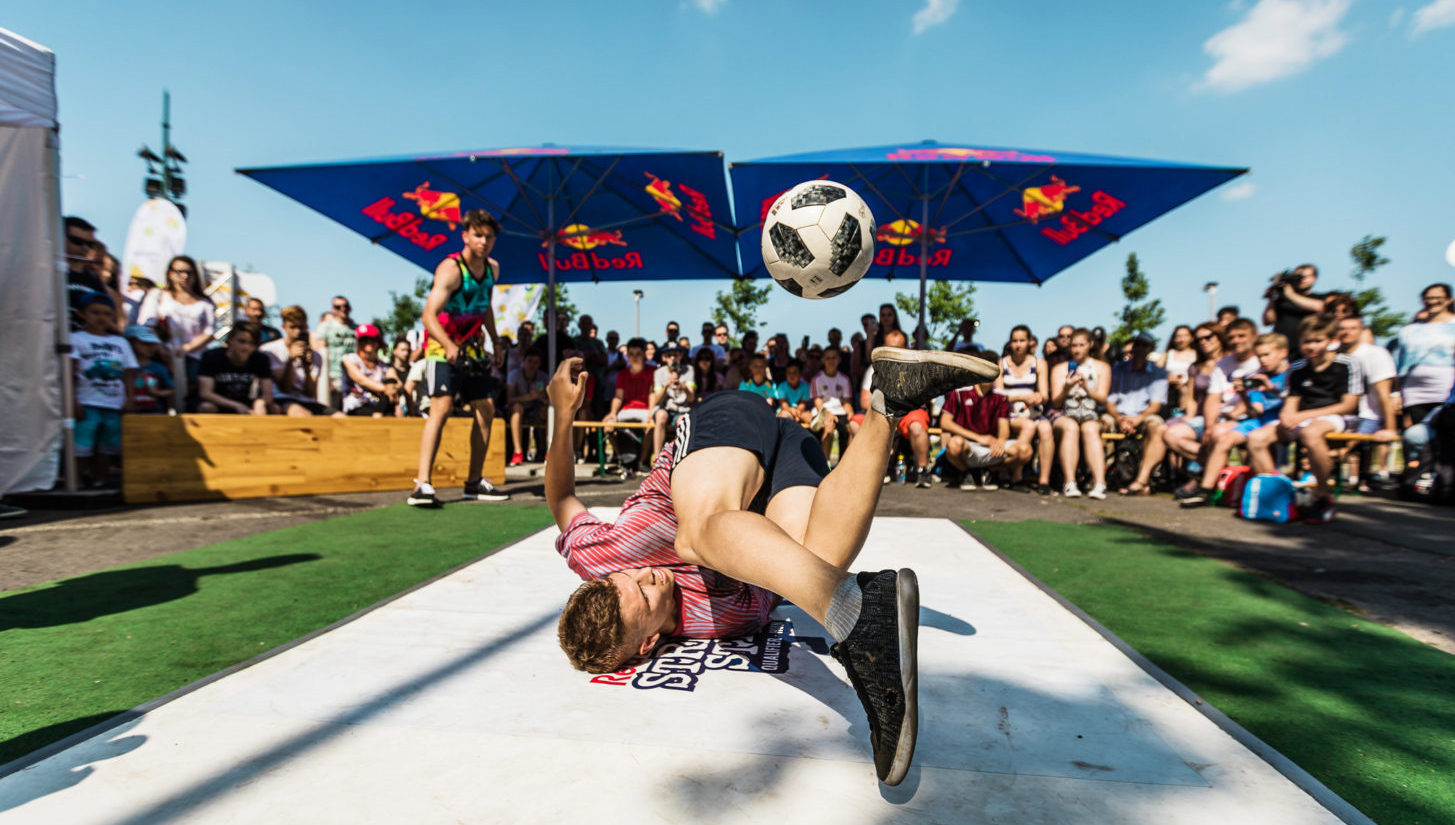 Hajagos' victory is particularly impressive, as in addition to competing in the event, he played a large role in putting it all together along with Red Bull — not to mention all while balancing his final year of studies in Sports Management at the Eötvös Loránd University Faculty of Education and Psychology in Budapest.
"It wasn't easy, as I had been running up and down even the day before, even on the Saturday and before the competition," Hajagos said. "I also found myself on my phone a lot when not battling, just to have everything and everybody in the right place at the right time. It was exhausting both physically and mentally preparing for this competition, but I hope I have been able to give something good back to the Hungarian freestyle scene."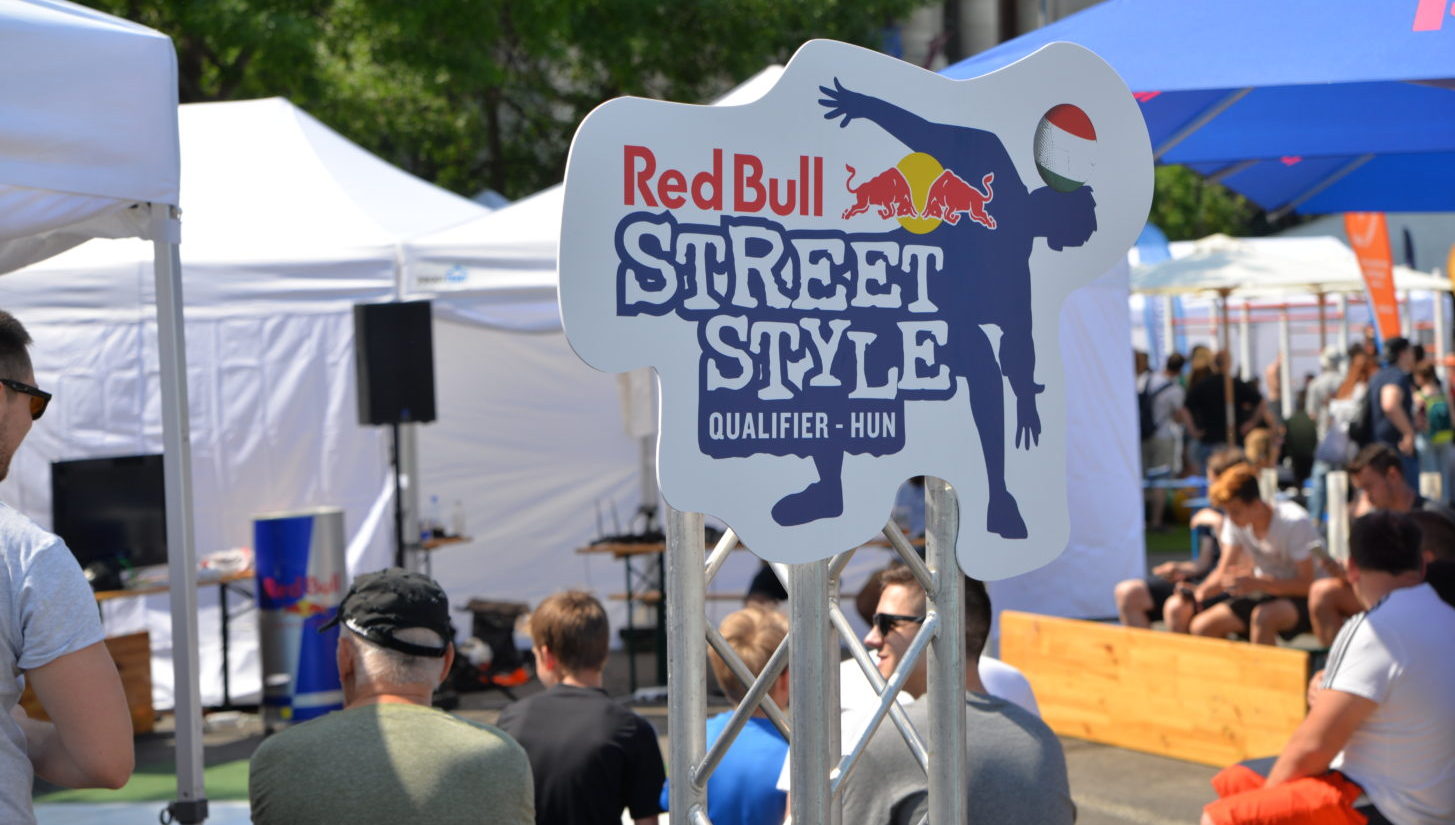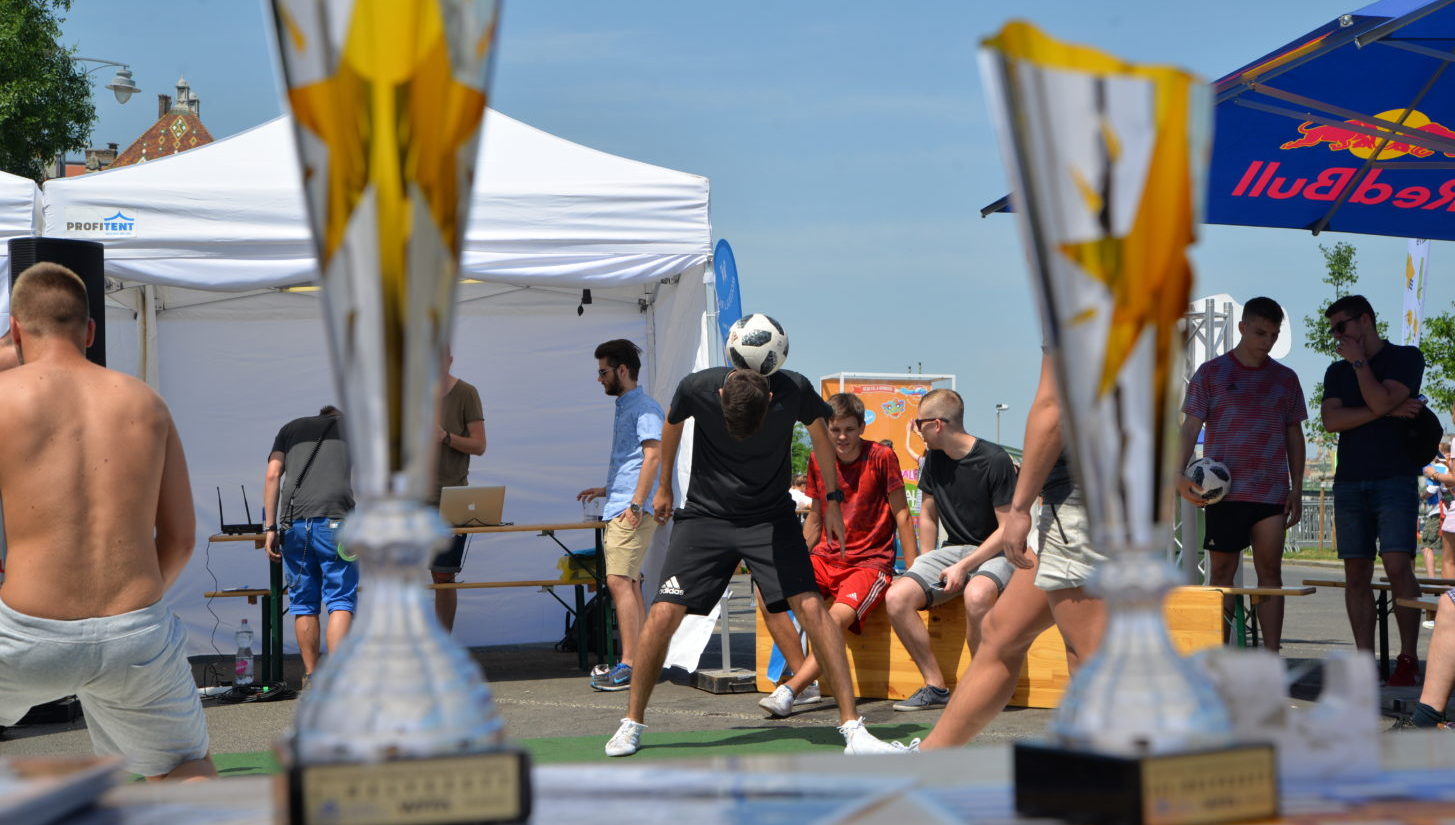 The competition itself was held in the picturesque city of Budapest, right alongside the Danube River and near a festival for students of a local university, which drew a nice crowd to the event.
After some online qualification videos, the competition started with the Top 16 battles, in which Hajagos defeated Adam Szabados in the final and Kvartam defeated Tamas Horvath (aka Thor) to finish third and fourth respectively.
With no Sick 3, Challenge or any other extra competitions, the sole focus of the event was the battles, which were judged by Super Ball judge Miran Pirner (Croatia), as well as former female world champions in Lucia Kevicka (Slovakia) and Hungary's very own Kitti Szasz.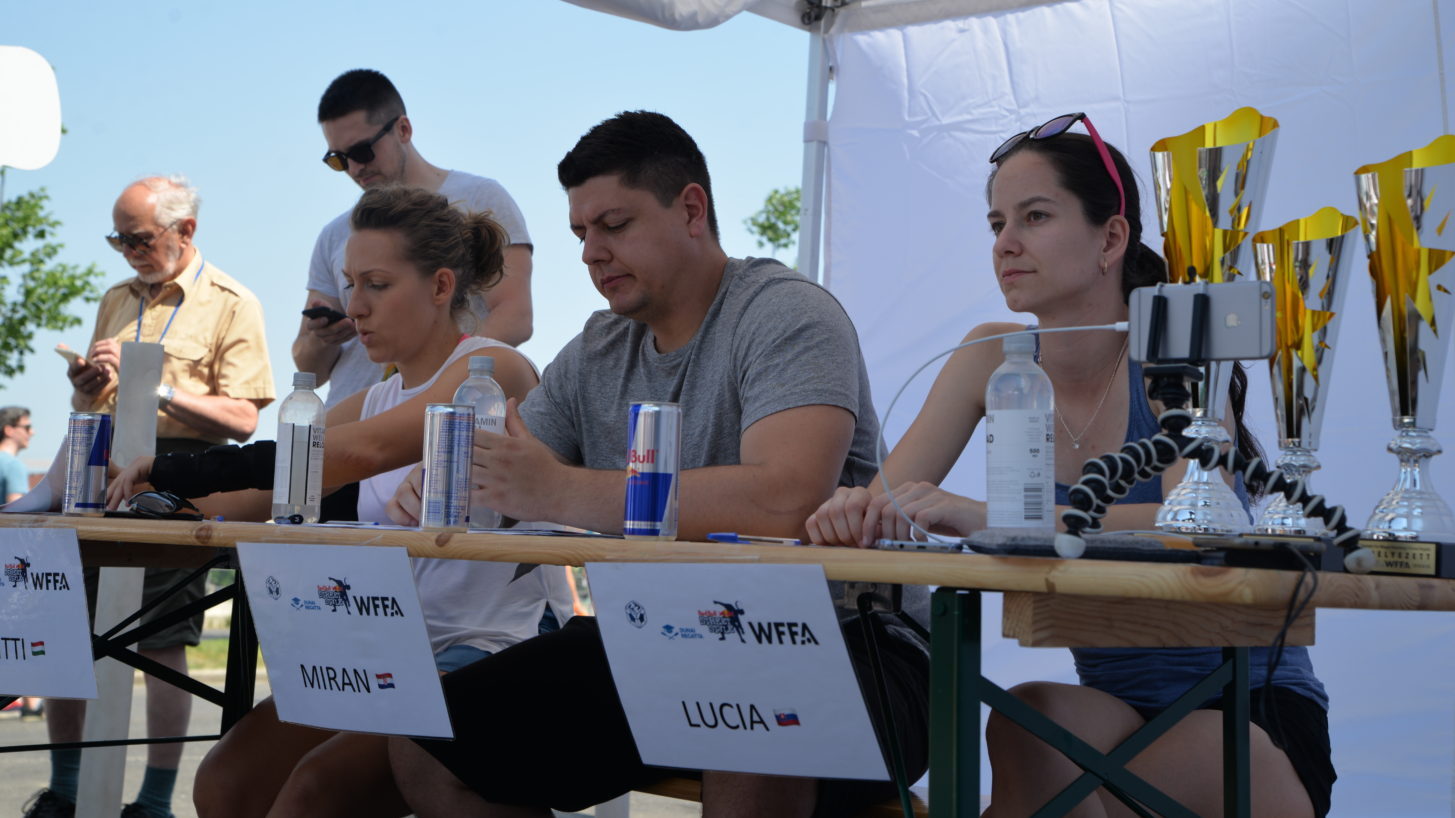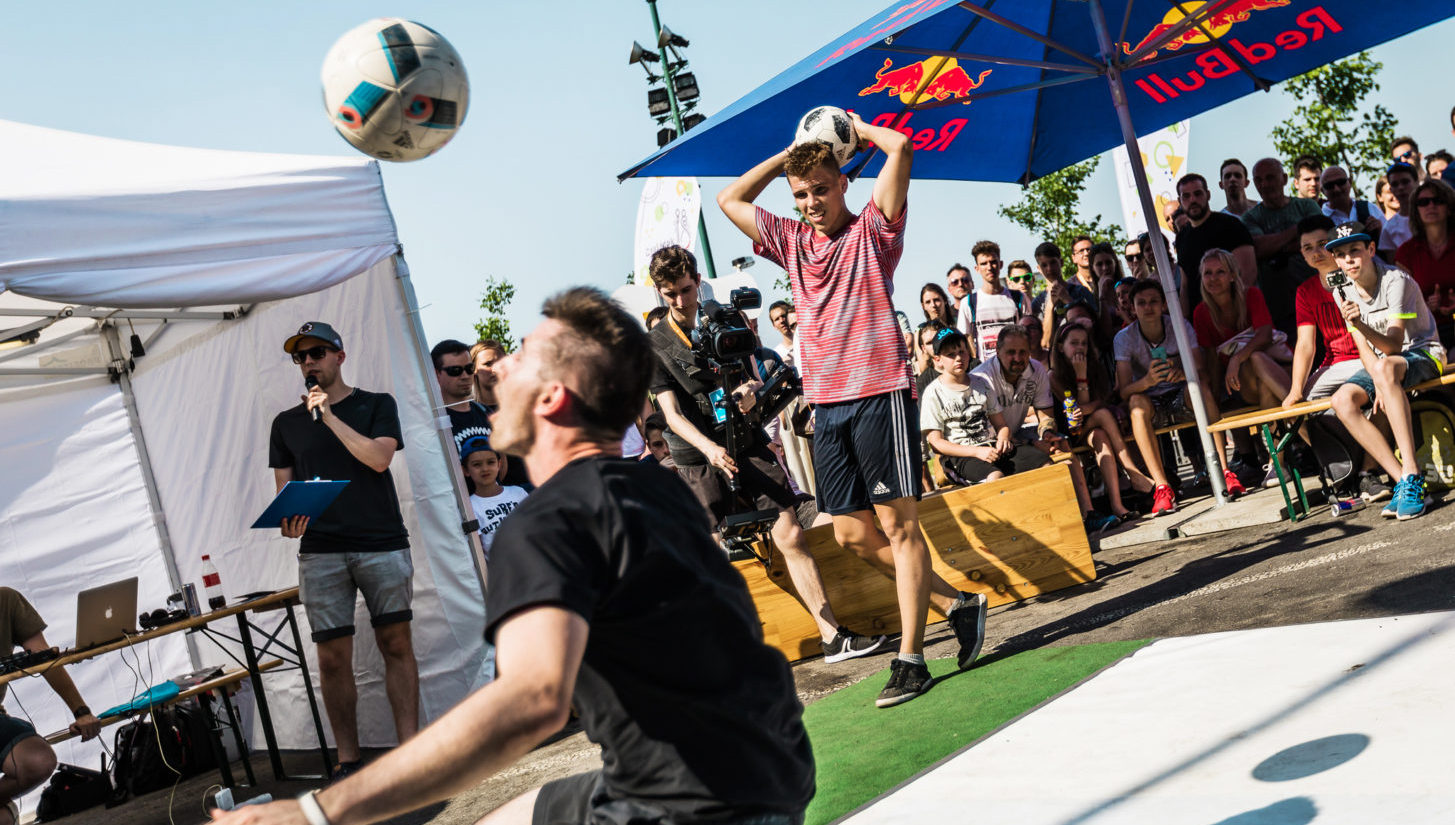 "It was a well organized, monumental event," said event runner-up Szabados. "The crowd also enjoyed it as there aren't too many freestyle competitions here in Hungary, so they were amazed. I was a bit sad because I was dedicated to finishing first and going to Poland, but still, second place has made me even more motivated to train harder in future."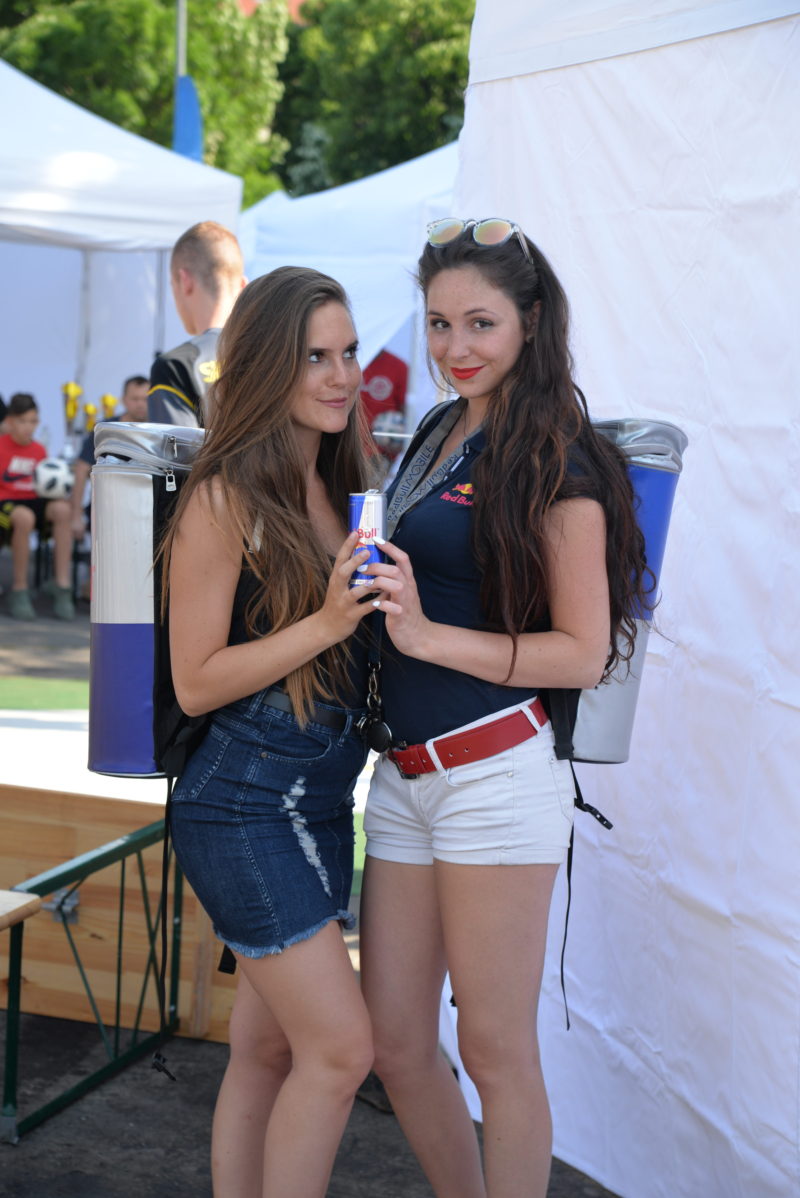 Red Bull once again put together a professional-looking tournament, with plenty of branded coolers, umbrellas, and of course the friendly Wings Team who were passing out beverages to the thirsty crowd. Even at a distance, the effort Red Bull puts forth really does give an event that extra small touch in looking important and official.
In addition to help from sponsors Adidas, VitaminWell and Dunai Regatta, it was a success all around. A mention also needs to be said for old school freestyle legend Milcsi and the Freestyle Foci team that helped organize the event along with Hajagos.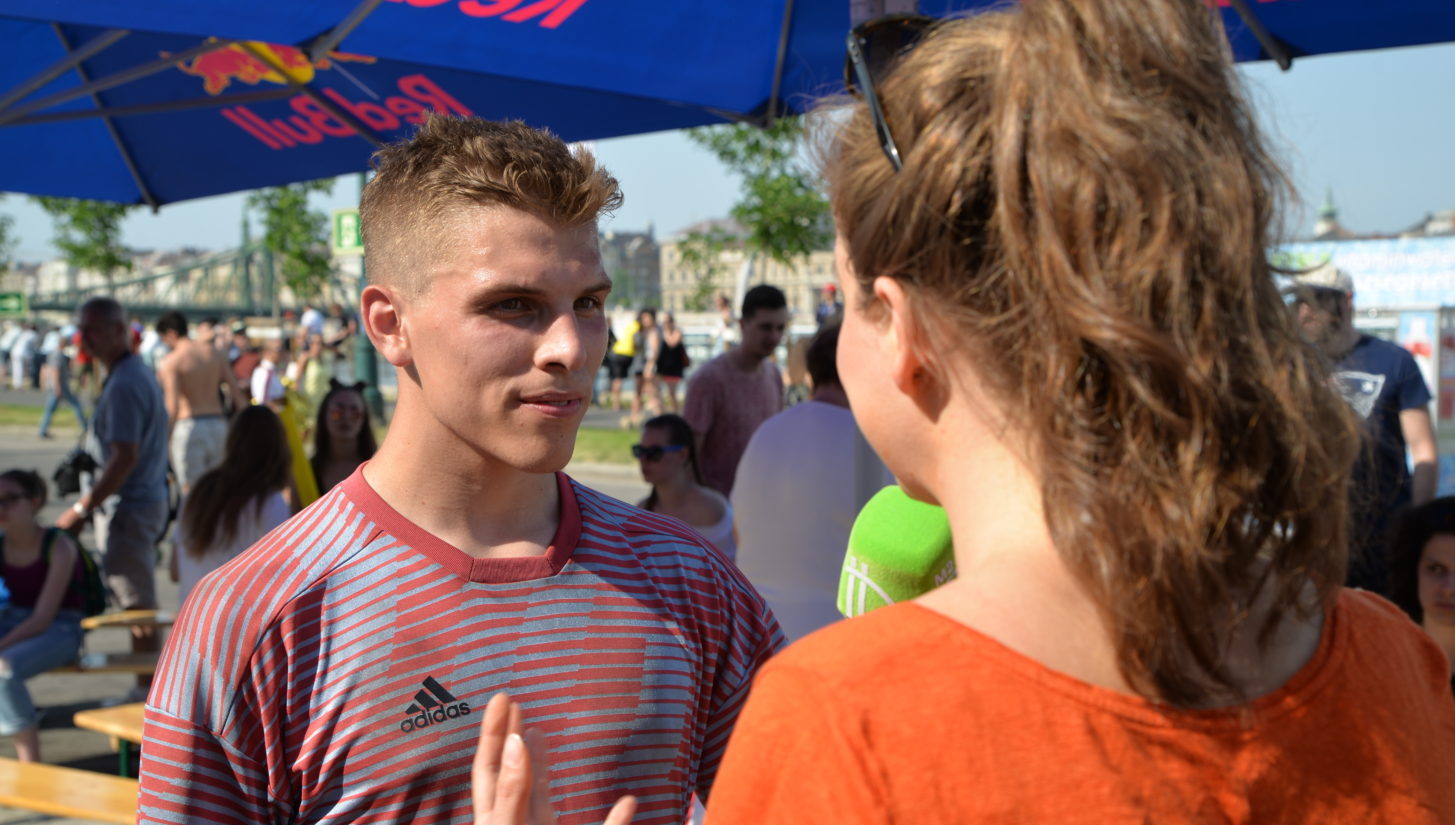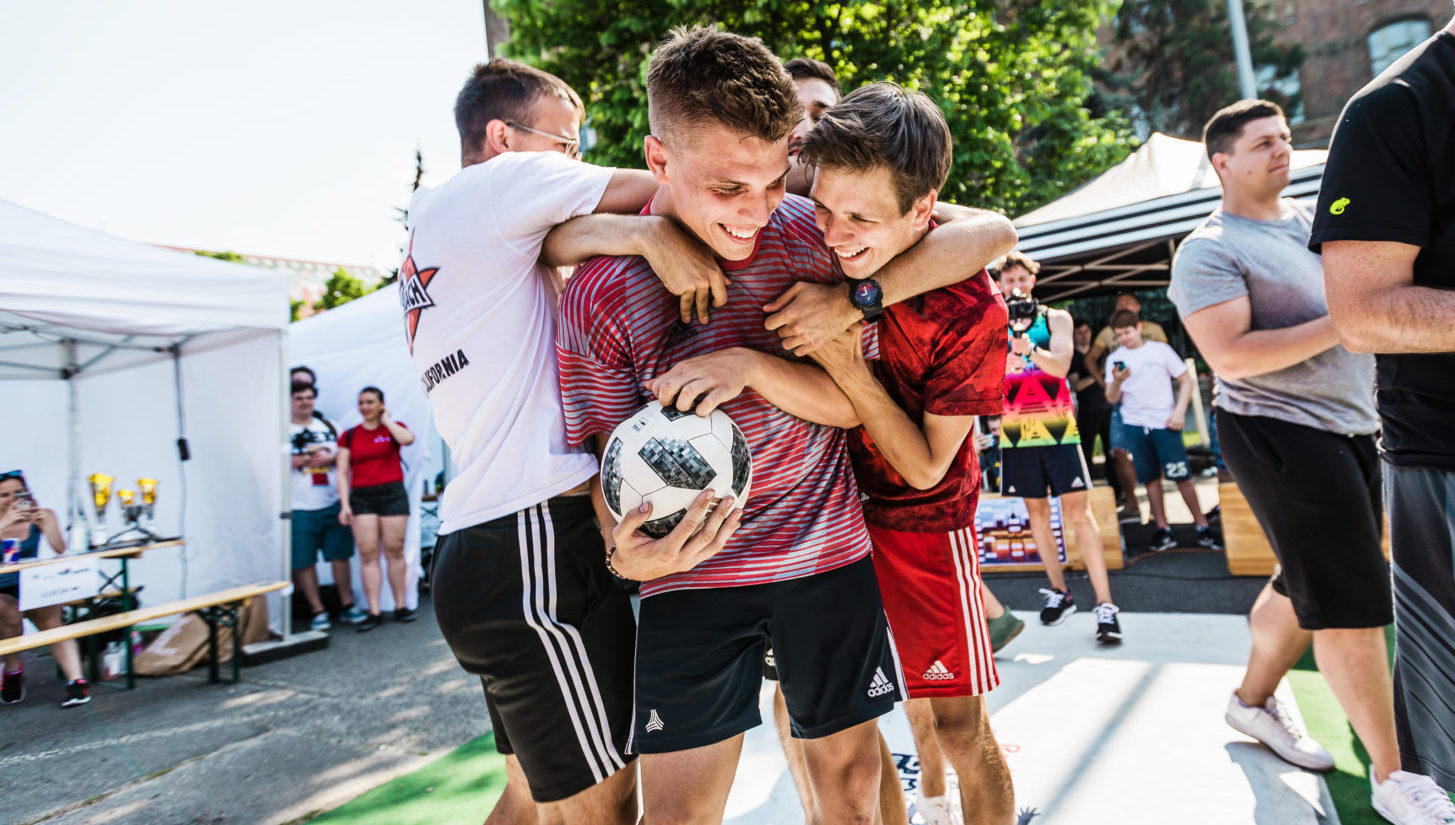 Moving forward, Hajagos will look to improve his game to make an impact on an international scale, both at the RBSS World Finals and Super Ball 2018 this summer.
While you could describe his run of five national titles in six years as dominant, the always humble and hard-working Hajagos would be the last person to do so. Instead, he will continue to put his nose to the grindstone and improve his game, which includes the mental side as well.
"Previously (in comeptitions) I was so stressed that I messed up on tricks that I would do 10 out of 10 times in trainings," Hajagos said. "I wanted to avoid this and improved my concentration skills to be on fire in the tough situations."
Now so strong in many aspects of freestyle, Hajagos will certainly be someone to watch in the future who could cause an upset in the next worldwide tournament.