Rife with talent both new and established, the first-ever Women's European Freestyle Football Championships was a night of high-flying skills. Packed with action, the tournament finale left us with the question of — is there a new GOAT in women's freestyle?
Freestyle football, a sport still very much in its infancy is a realm appropriately designed with plenty of opportunity for breaking records, defying limits, and historic firsts.
Last weekend more history was made as we saw the inaugural competition of the first-ever Women's European Freestyle Football Championships. Eight of Europe's finest female freestylers battled it out for the glorious title of European champion and the hefty prize money that goes with it.
The competition took place in the beautiful Hungarian capital of Budapest. It tied in nicely with the UEFA Women's Champions League final between Lyon and Barcelona, which took place in the same city on the following day.
The eight competitors had the task of impressing the stern judging panel of Dutch champion Jesse Marlet and former world champions Kitti Szasz in her home country and Liv Cooke (head judge), who as an ambassador for UEFA's "We Play Strong" initiative also played a pivotal role in making the competition happen altogether.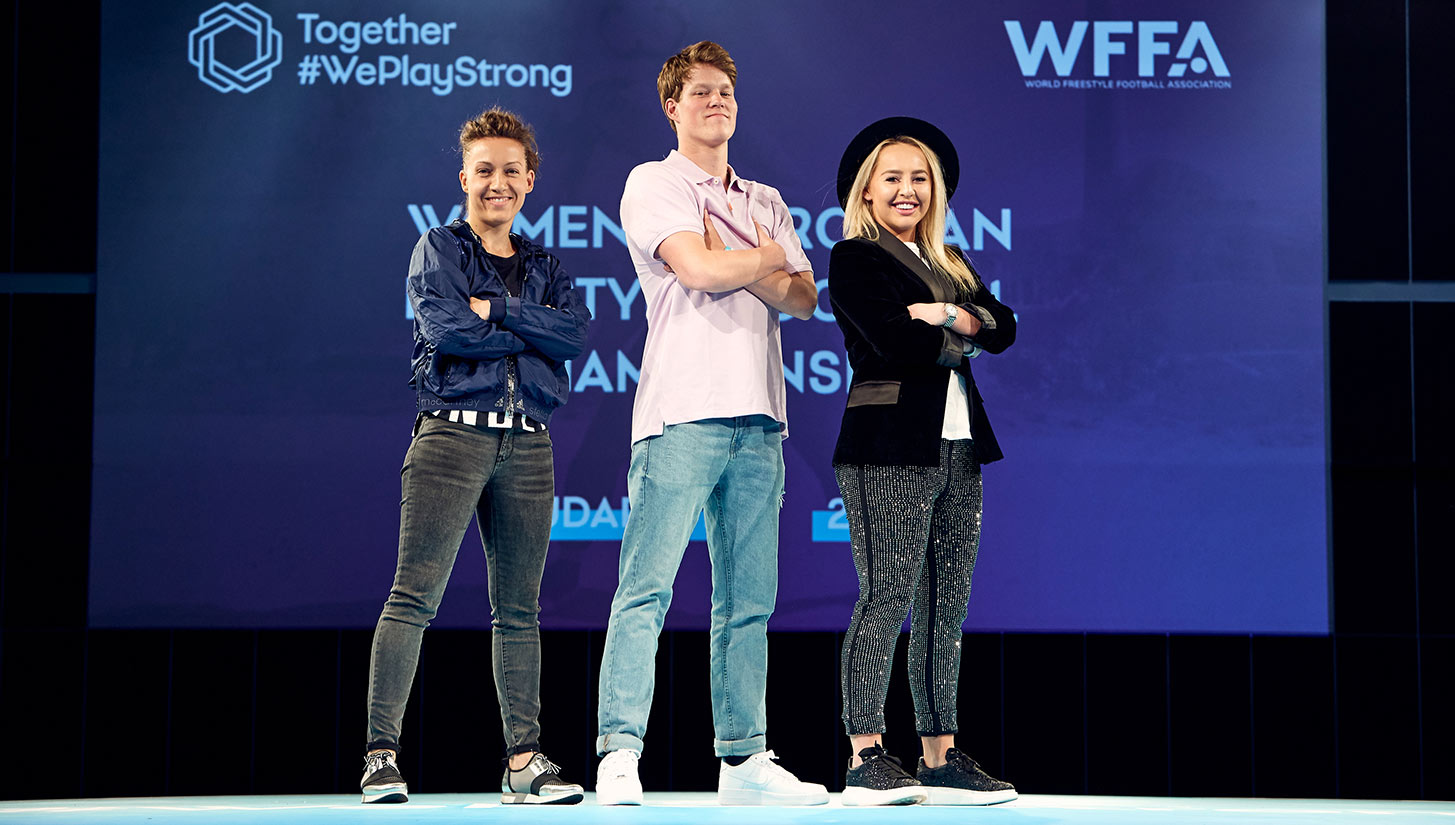 In what will no doubt be a springboard for furthering the focus and development on the female side of the community and sport, we take a look back at the five biggest moments and takeaways from another milestone in freestyle football.
1. Aguska Takes the Crown (Again)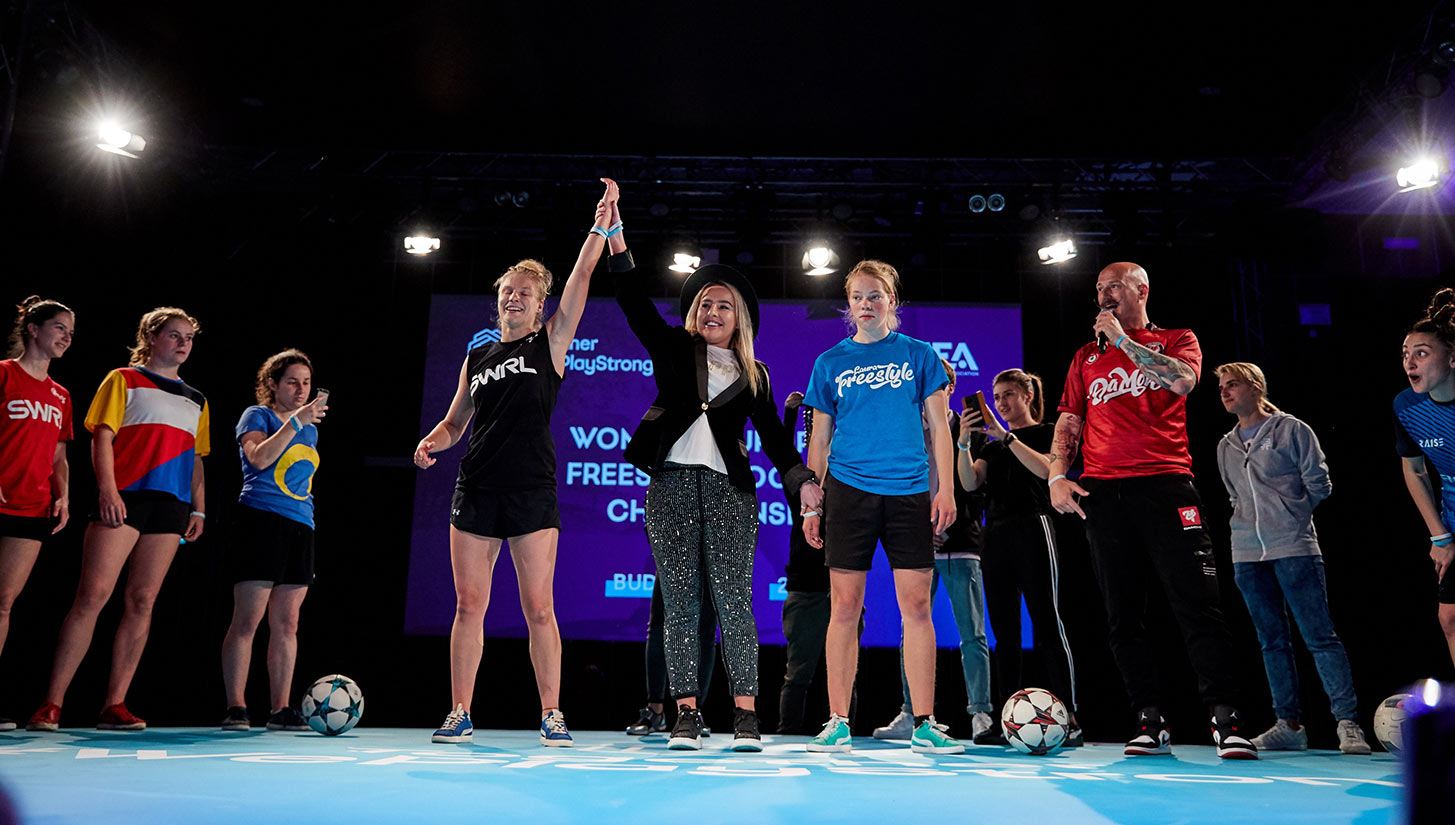 A night full of intense action culminated in an incredible final which featured reigning Red Bull Street Style World Champion Aguska Mnich and reigning European champion Laura Dekker.
The two put on an epic battle. Both really went all out — clearly having saved some moves for the final as well as aptly responding to one another's routines, producing a very close and entertaining matchup of the highest level.
However, it was the Pol Aguska who triumphed on this occasion. She picked up the €6,000 prize money as well as the trophy, adding to her recent Lubasz Freestyle Night and Pantherball titles earlier this year. In fact, the victory made it four straight tournaments in which she has come away as champion. It's fair to say she's in good form.
"Nothing makes me happier than seeing passion inside people come to life," Cooke said of Aguska's performance. "Aguska is a legendary freestyler who has been around the top level since the beginning. She got what she deserved — the European title. I'm over the moon for her. It was a pleasure to watch her and present her the prize."
Meanwhile, Italy's young Anastasia Bagaglini and her hardcore lower combos helped earn herself the third place playoff victory over the experienced Slovakian Lucia Kevicka.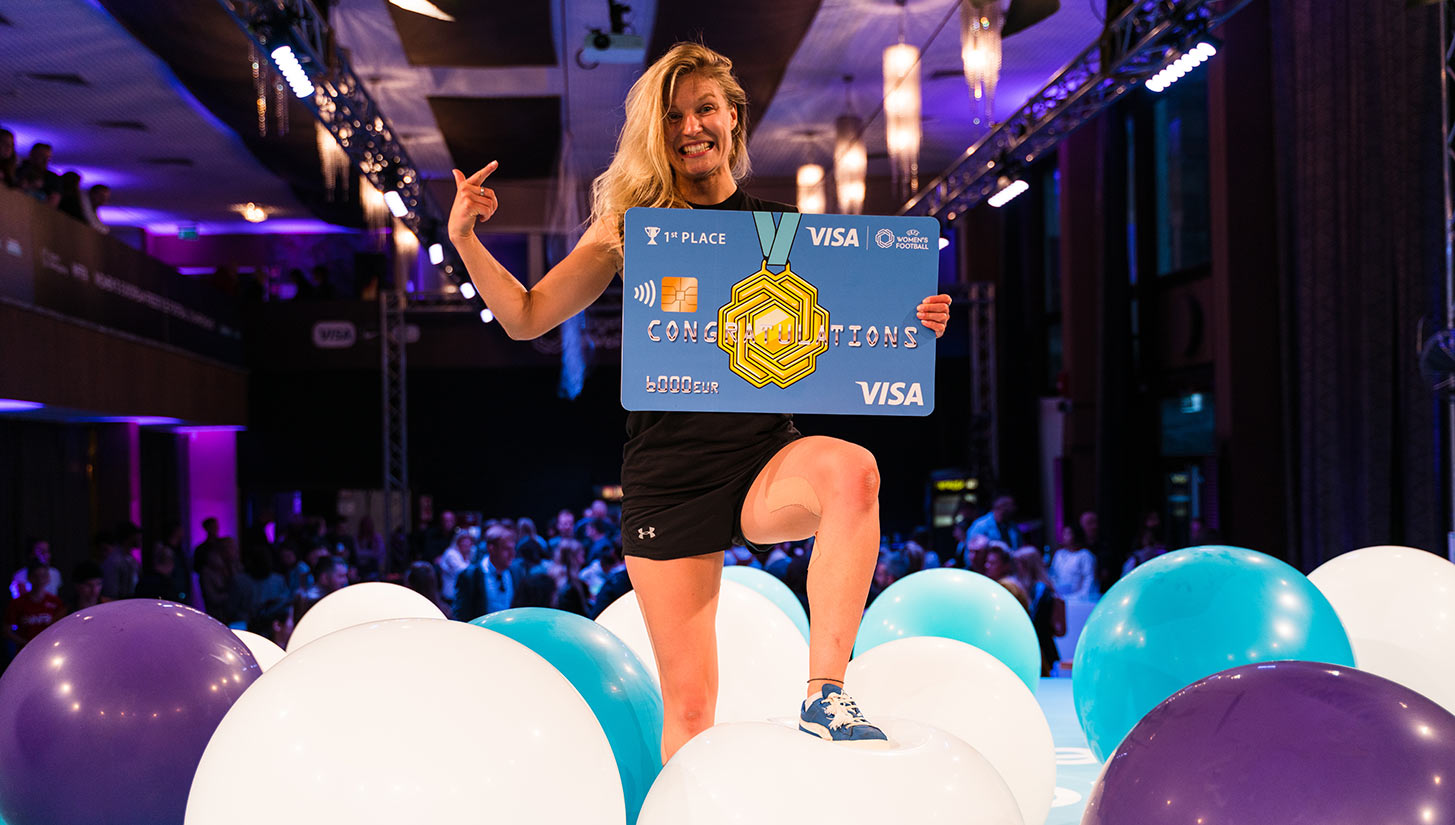 Now, even though there were a few names missing here to complete the picture of the female scene, are we starting to see some real dominance from Aguska? We've mulled over the possibility of Erlend Fagerli being the greatest male freestyler ever, is it time we add Aguska to that conversation on the women's side?
2. The Venue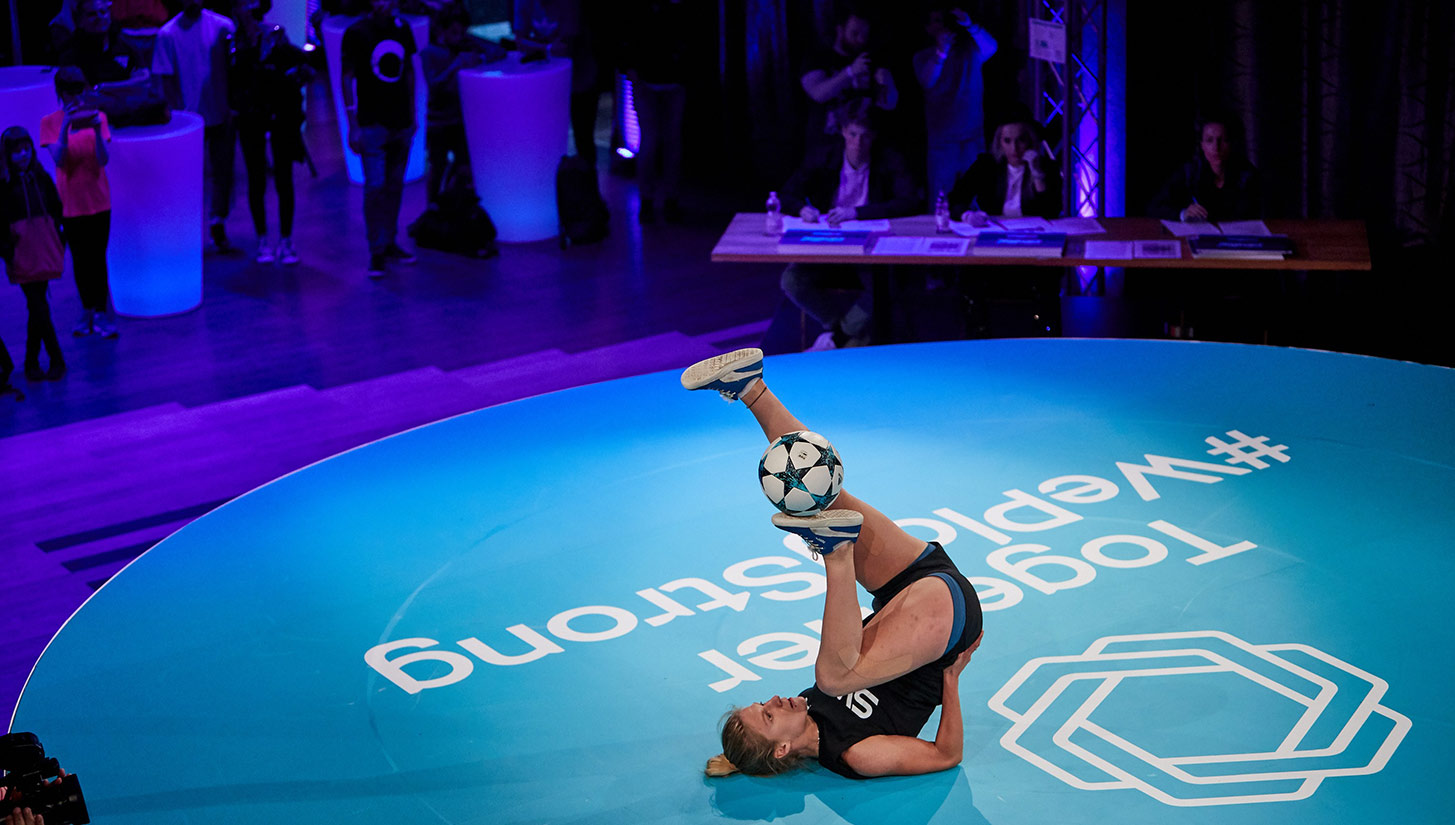 The venue is always a hotly anticipated aspect of any freestyle competition. The grand stage for battle does come with a responsibility to both look and feel the part for the competitors as well as spectators.
Cinema Hall Budapest, a multiplex exhibition and events center, seemed to have fit the bill very nicely. While it wasn't quite possible to see the full scope of things as a spectator on the live stream, the stage and setup certainly looked distinguishable with the We Play Strong branding and logo in center stage.
As for the atmosphere and turnout — which may have been difficult to predict going into the event — it was a packed crowd filled with eager spectators, many of who were getting their first freestyle football experience.
"As the freestyle competition was coinciding with the UEFA Women's Champions League final, the audience was very different to what we're used to at freestyle competitions," Cooke said. "It consisted of many footballers, football fans and corporate people. Their freestyle knowledge isn't the best so at times the 'weaker' performer actually looked better to them."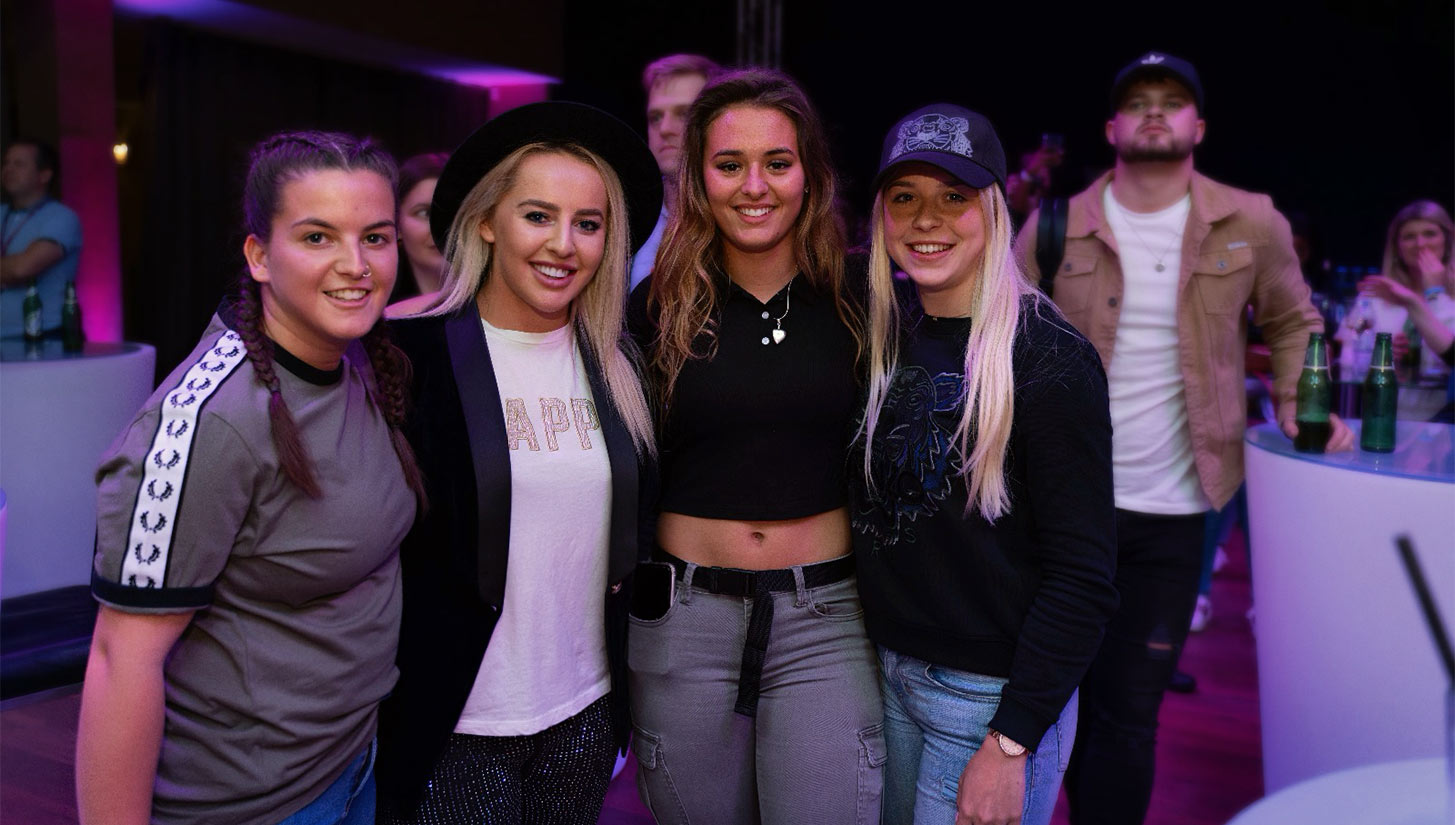 It's still very much worth having freestyle competitions occur in conjunction with a pre-existing event. It's a sure-fire way to get some numbers in for attendance, because a stand alone event — despite all of freestyle football's awesomeness — can still be at times quite a hard sell.
The sport is still in its growing stage and there has to be some patience, compromise and persistence. Think of how many people were blown away experiencing freestyle for the first time with all of these amazing athletes displaying their skills. In terms of first impressions, it's hard to beat a competition like this.
"The crowd was amazing," Cooke said. "The event was quite possibly the best freestyle competition I've ever witnessed. Hats off to everyone that made it happen."
Of course the ever-present Lorenzo Pinciroli played his part in being an endless source of energy, hype, and enthusiasm on the mic, once again showing why he's the best freestyle MC in the world today.
3. Live Stream Commentary
View this post on Instagram

For the folks back at home watching in the comfort of their bed (with plenty of snacks), a lot of the perception of the competition can actually be affected by the live stream. The audio commentary is a huge part of that.
Personally I think this was one of the best live stream commentaries in a long time. The partnership of freestyle veteran Dan Roseboom as commentator alongside current Hungarian champion Mate Hajagos in his own city of Budapest proved to be an effective partnership — almost as good as Pierre-Emerick Aubameyang and Alexandre Lacazette for Arsenal.
Both gave the impression that they were genuinely enjoying and surprised by what they were seeing from the competitors. Also it should be mentioned they didn't dumb anything down too much, nor were they overly heavy on the freestyle terminology. A perfect balance that could be understood and enjoyed by all.
Roseboom, who runs the official "I Am a Freestyler" social media page, explained why this was one of the best events he's seen in quite some time.
"I think one of the biggest differences between the girls and the guys is that they look like they are enjoying it more on stage," he said. "They have that feeling where everything is new and exciting, kind of like when we were all beginners. These girls were really humble too."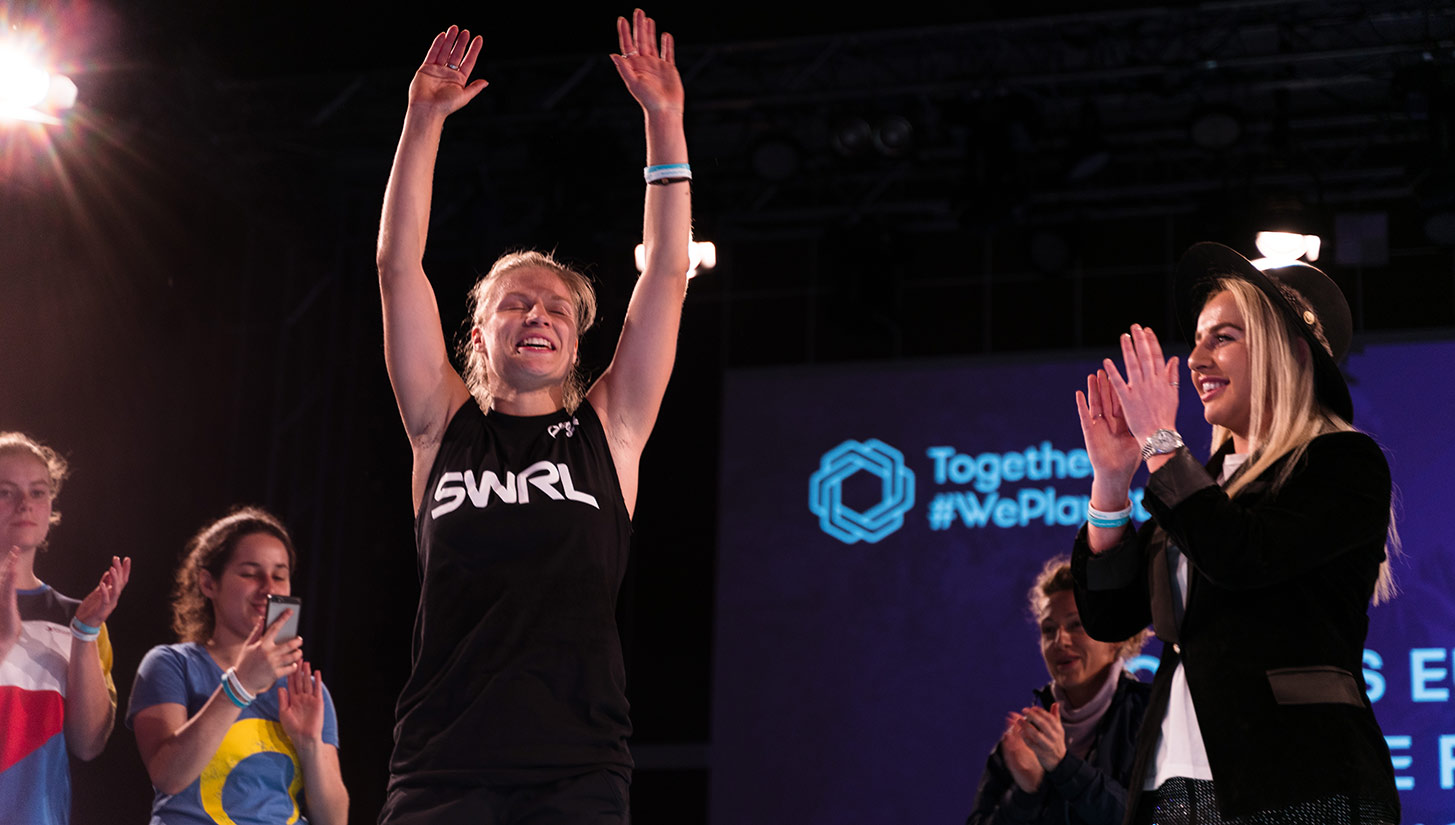 The Facebook live stream had over 50,000 people tune in to watch the eight qualified finalists show off their best skills, which is a pretty nice turnout. Hopefully people liked what they saw and will return again next time.
4. Rocky Hehakaija
Freestyle football seems to be a very good sport for acknowledging and respecting the old school legends, the pioneers, and the individuals who just absolutely deserve recognition.
This event saw another familiar friendly face as Rocky Hehakaija was in attendance as a panel host and special guest.
If you haven't heard of her, she's somewhat of an unsung hero in the street and freestyle football worlds. The first-ever pro street football player, Rocky had plenty of tricks in her freestyle bag as well. She might just have been the first female freestyler people were introduced to, as she was knocking out ATWs as early as 2002.
Now a legend in the game, she is a host for the UEFA We Play Strong campaign as well as the director of Favela Street — a life changing non-profit organization using street football as a tool for good, mostly aimed at those with tough backgrounds such as girls who grew up in slums.
Sympathetic things like this always show off the best side of what street and freestyle football have done for others, so it is really nice to see people like this popping up at current freestyle competitions.
5. Female Freestyle is a Force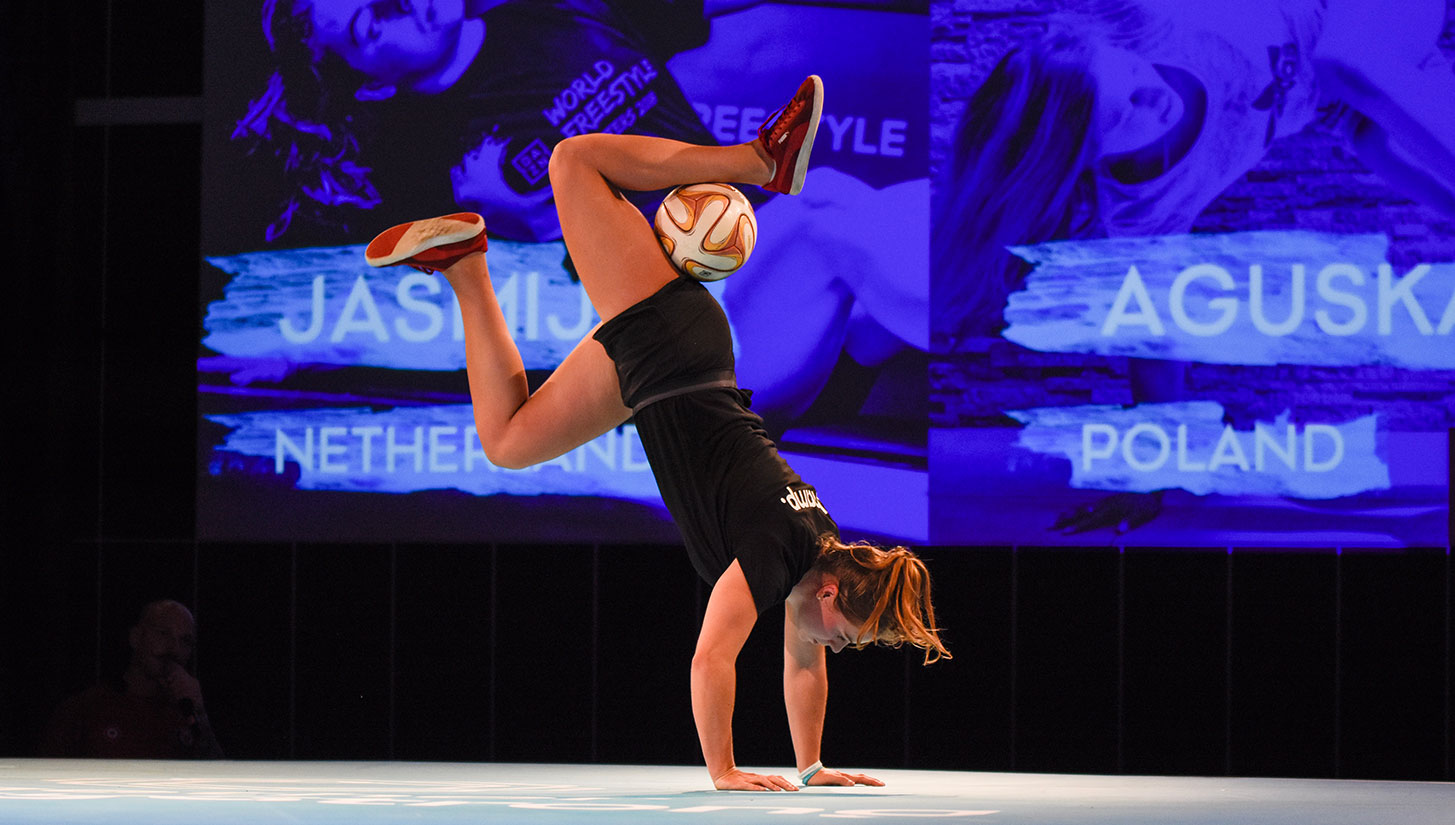 There is no doubt it is on the up. Having a female-only competition has certainly been a huge milestone for the sport. From a freestyle point of view, co-commentator Hajagos, who cast a watchful eye over events, summed it up well.
"I believe the female scene has improved a lot over the past years," he said. "It became real entertainment and some of the moves would certainly stand out in the male's competition! I have to point out the fact here that there is some serious competition going on with the lowers. They all tried to push really hard. I saw combos with seven to eight Alt Lemmens ATWs, which actually is not so common in freestyle nowadays."
In addition to the level reaching such heights, sponsors on a corporate level are becoming more interested in the sport, as highlighted by We Play Strong. The female side of freestyle football could be argued to have a much stronger platform of its own after this tournament.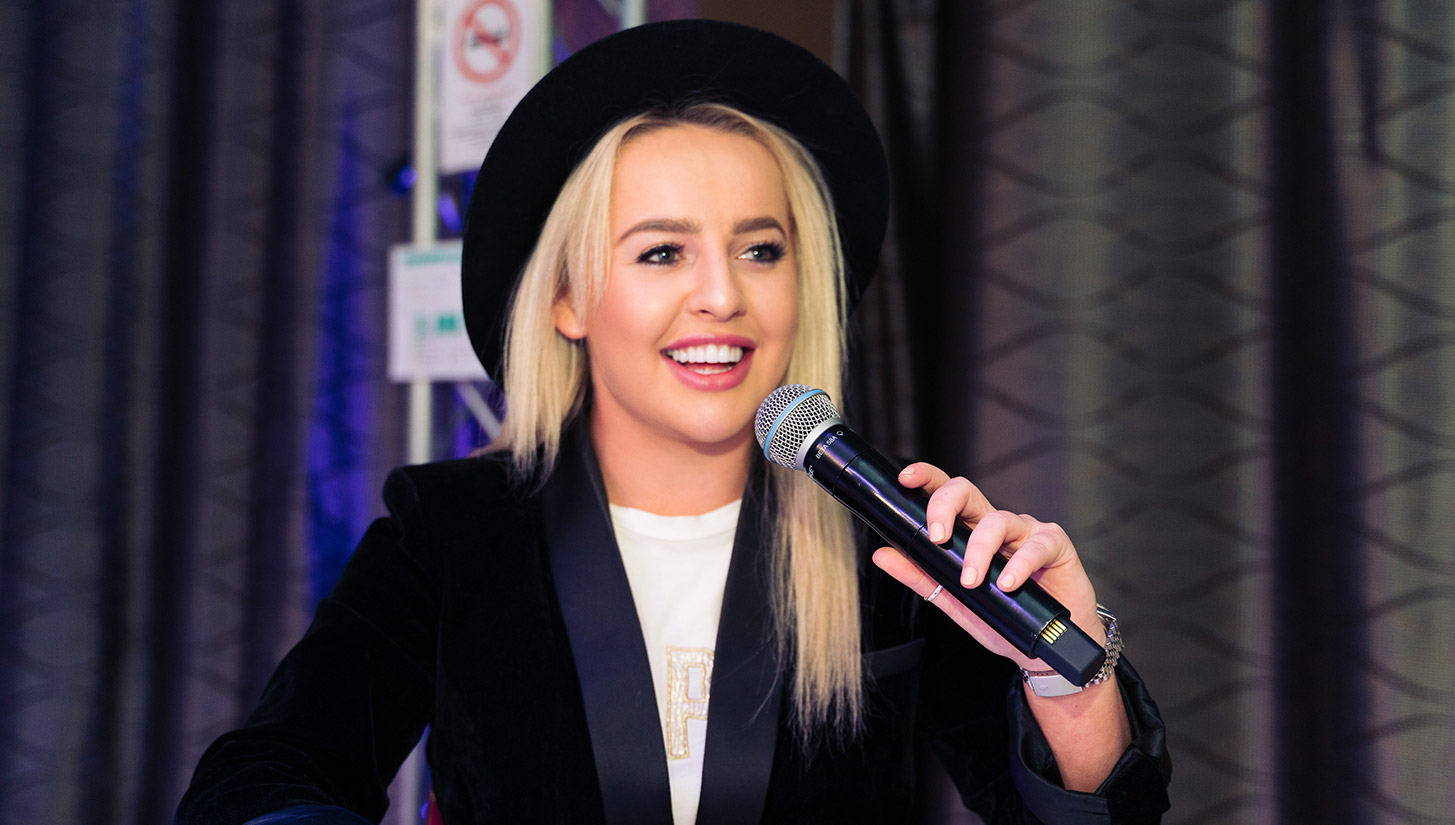 "We Play Strong is an initiative by UEFA to get more girls into football and keep them in football," Cooke said. "To have a competition for the girls only was a huge step, but now we have a platform and we have stepped out of the shadow of the men's side of the sport. It no longer feels like we're the warm up act."
And it goes without saying for freestyle, male or female, to be associated with UEFA is huge for the sport. The future of women's-only competitions isn't set yet, but if this event was any indication, there certainly is room for more.
Photos courtesy of We Play Strong.