The newest freestyle football shoe on the market, the SWRL EVOLVE Pure FS could be a game changer. Head designer and freestyle pioneer Steve Elias gives us an in-depth look at the new shoe, which will be up for preorder this weekend.
After months of grueling and high-pressure challenges, the stage is set for the Red Bull Street Style Online World Finals on November 14, where the top 16 male freestylers and top eight female freestylers in the world will battle it out to be crowned champion.
To congratulate those who have qualified for the finals, players received a one-of-a-kind care package from freestyle brand SWRL in collaboration with Red Bull Street Style, which unveils something to the world that has been literally years in the making — the limited edition SWRL x RBSS EVOLVE Pure FS shoe.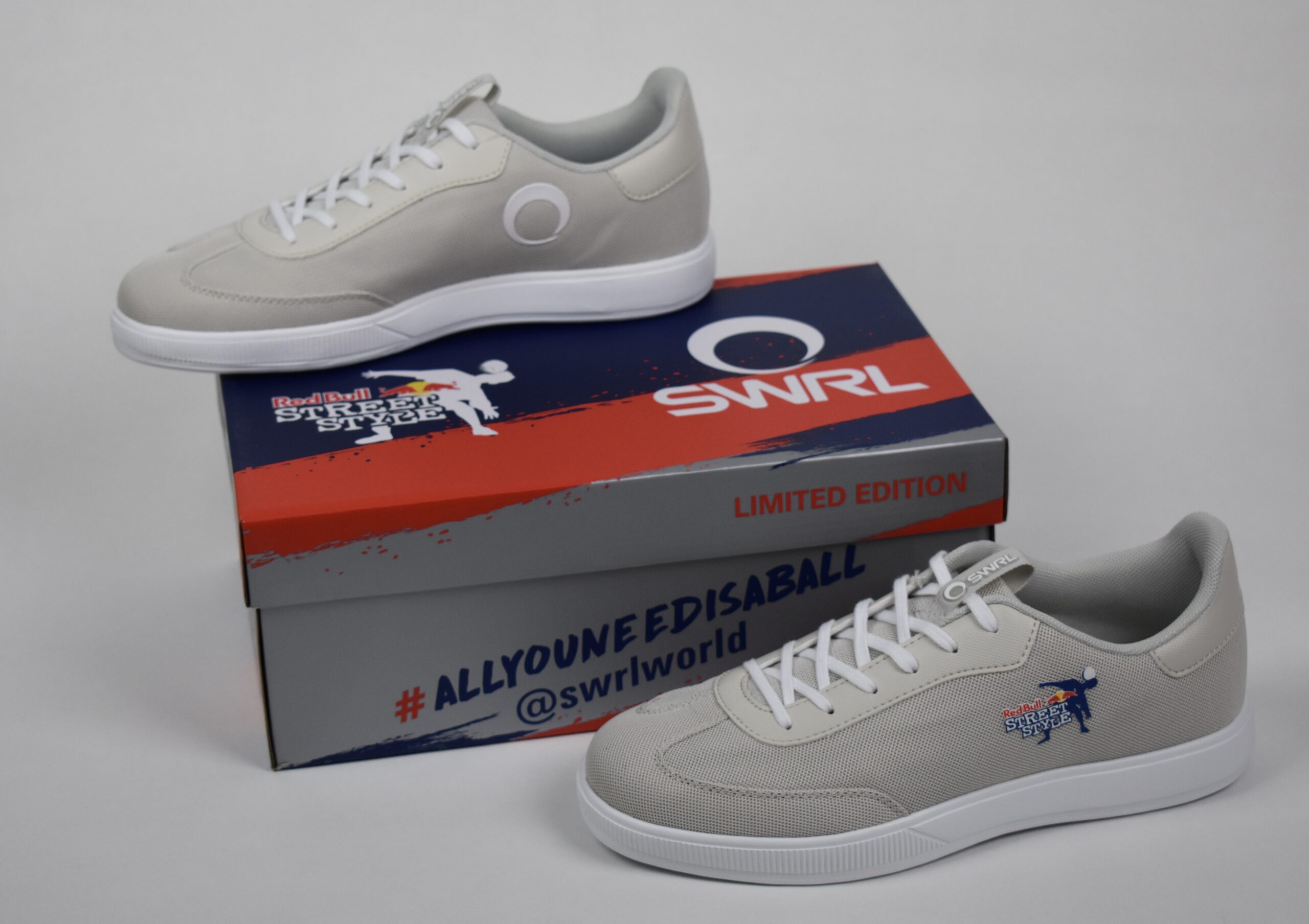 Stylish, breathable, functional, and made to last, this is also the lightest shoe on the freestyle market. Tried and tested by the pros, this could be a real game changer for freestylers of all abilities around the world.
There are only 30 pairs in existence of the special Red Bull Street Style edition, which was gifted to those finalists as well as some other lucky individuals and influencers. But fret not, SWRL is planning on releasing the long awaited freestyle shoe — albeit in different colorways — to the public later this year as part of its new "EVOLVE" range.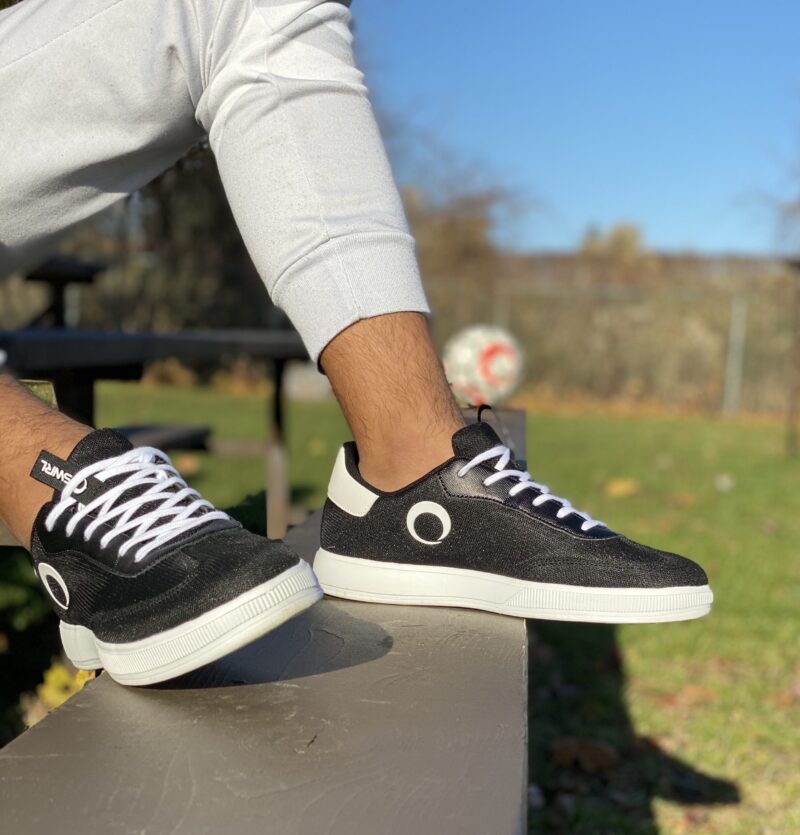 We've seen many others try their luck at crafting footwear specifically designed for the up-and-coming sport of freestyle, with some more successful than others. But just what exactly goes into the process of creating a freestyle shoe?
I caught up with SWRL founder Steve Elias to see just how hard it is to go from concept to reality, and he gave me a behind-the-scenes look at the new SWRL EVOLVE Pure FS, which freestylers will no doubt be eager to try.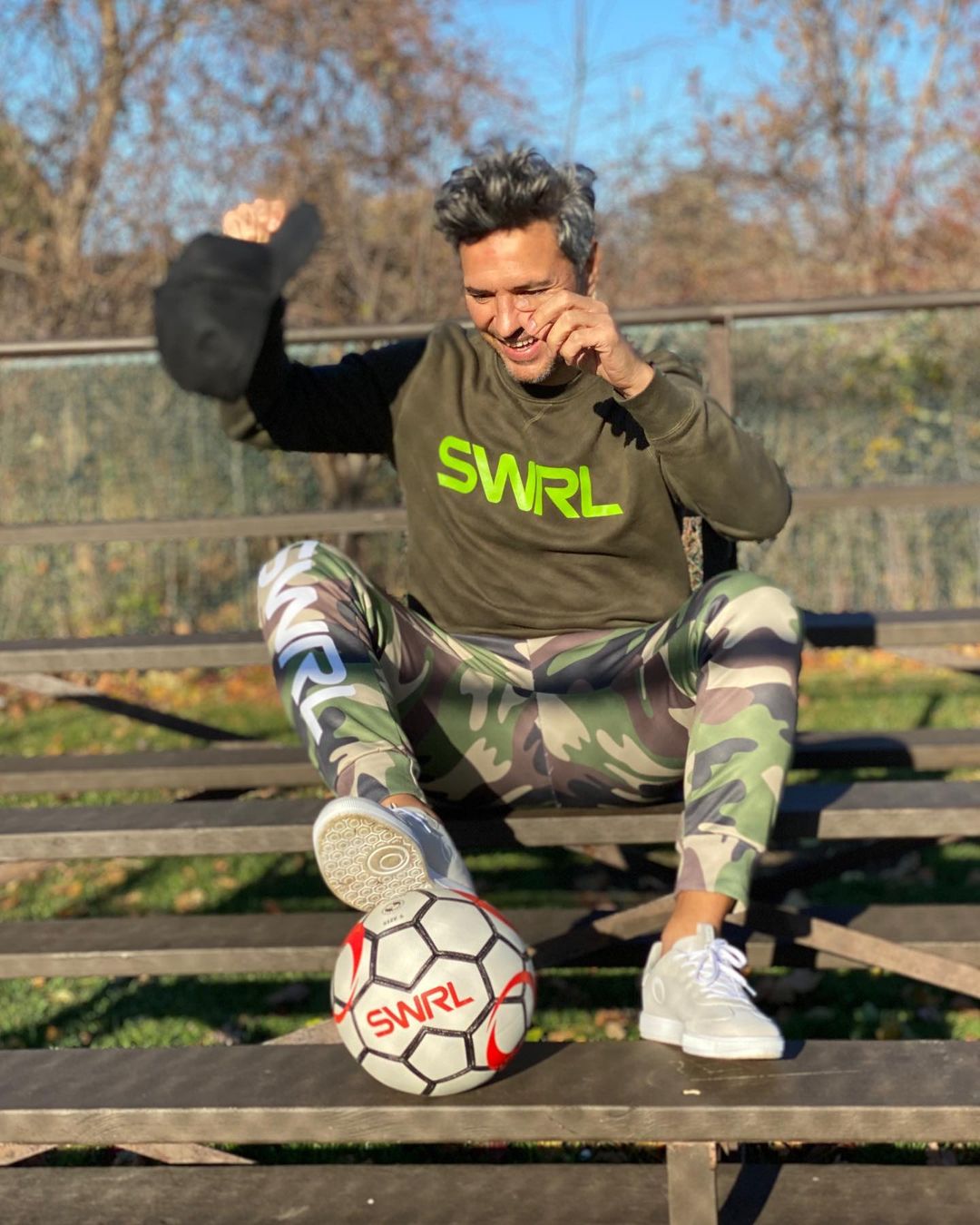 According to Elias, this all started around 2015. He wanted to create a shoe designed with freestyle football in mind — one that would cover all of the categories coveted by the sport's athletes, including style, cost, durability, weight, comfort, and performance. Of course producing a shoe for widespread sales is 10 times harder than designing a few t-shirts. This is something Elias would learn the hard way.
After getting a few designs ready, the next step was getting in touch with factories that would be able to produce a sample. With so many options readily available, finding the balance of quality, cost, and reliability shouldn't be underestimated.
"I got in touch with lots of different factories in China as well as some in India," Elias said. "They all want your business. You send them a design and they produce you a sample, in some instances this can be a long process in itself. In the end I think I had about 15 samples made up from four or five different factories.
"I didn't make the trip out to China myself to see the factories and be involved first hand, if anything the language barrier was proving to be one of the biggest challenges."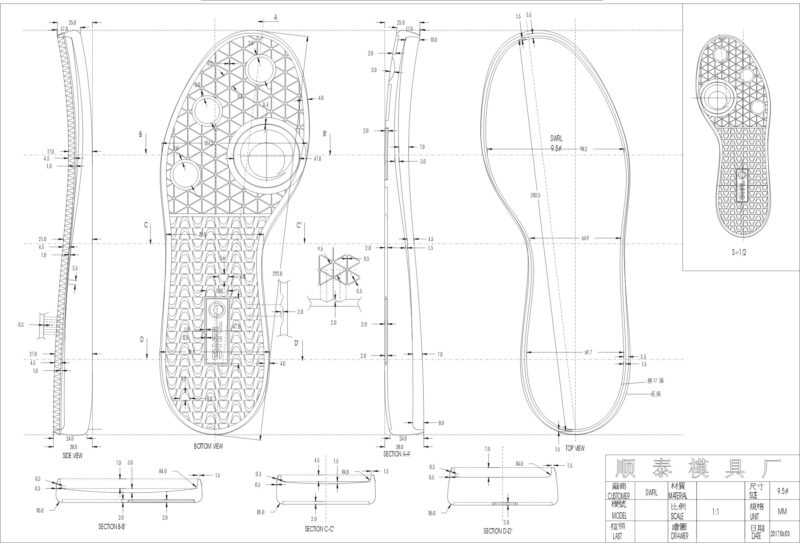 After 18 months, Elias finally found the ideal factory that fit best in terms of logistics, professionalism, and quality across the board. He was confident it was the best candidate to go into business with and manufacture SWRL's first ever freestyle shoe.
Elias was adamant he didn't want to just make a shoe for the sake of it, and insisted the quality had to be of a very high standard that would serve and benefit the freestyle community. Rushing things and compromising wasn't much of an option.
After the factory in China had produced the first sample, it was tested out by local freestylers in Canada where Elias resides. Of course it was super unlikely that they would be perfect the first time around. The shoes took a battering in testing and needed obvious refining.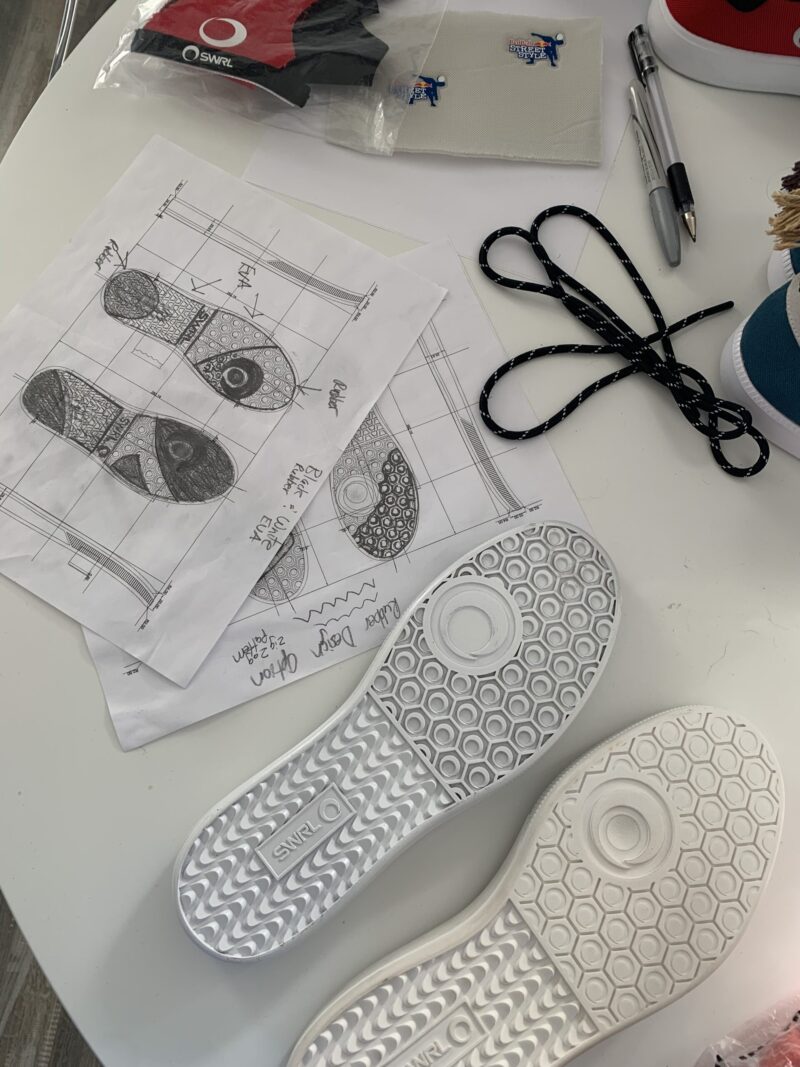 At the time, 4Freestyle had released their own shoe which was proving popular with freestylers. While it added new competition for him, it also meant that Elias could take any feedback freestylers were giving, both good and bad. Learn from others' success and mistakes.
By this point a second sample was ready for more of the pros to try. The likes of Szymo and Charly Iacono were among the first people overseas to get to try out this model, getting their pairs at the 2018 Red Bull Street Style World Finals in Warsaw.
While it was a step above the first model, there was still much room for improvement. The logo on the side was fading quite easily and the shoes were still a little too slippery on the bottom. Freestylers' blunt honesty was the only way to get any real progress on getting a perfected model.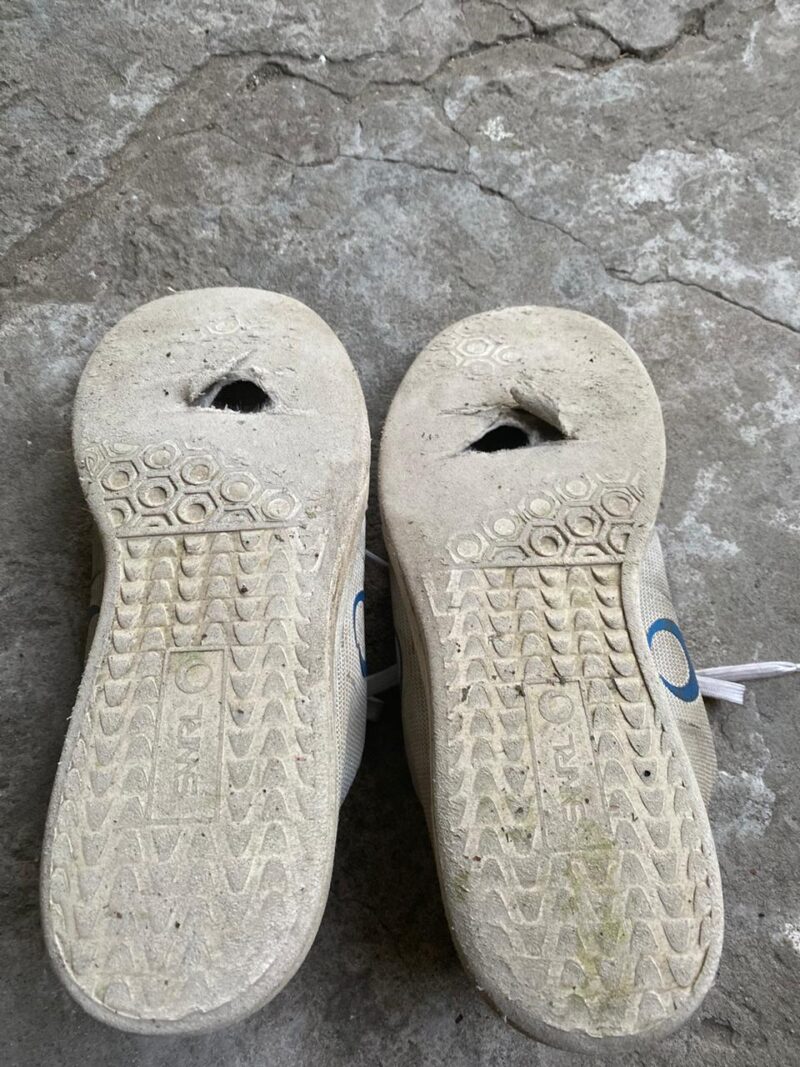 The third sample made its debut a year later at Red Bull Street Style Miami 2019. More of the top pros once again got a chance to test out the shoe, including Laura Biondo, Aguska Mnich, Iacono, and Magnet, among others. The main issue was still the durability, as Iacono's produced a huge hole in the sole after six to eight weeks of thorough testing on a variety of surfaces.
Elias wanted to ensure that the freestylers were heard and their needs were catered for. If the pros had a point to make, chances are that other freestylers would have similar concerns as well. One notable example is an orthopedic insole added in response to Aguska's request for more support.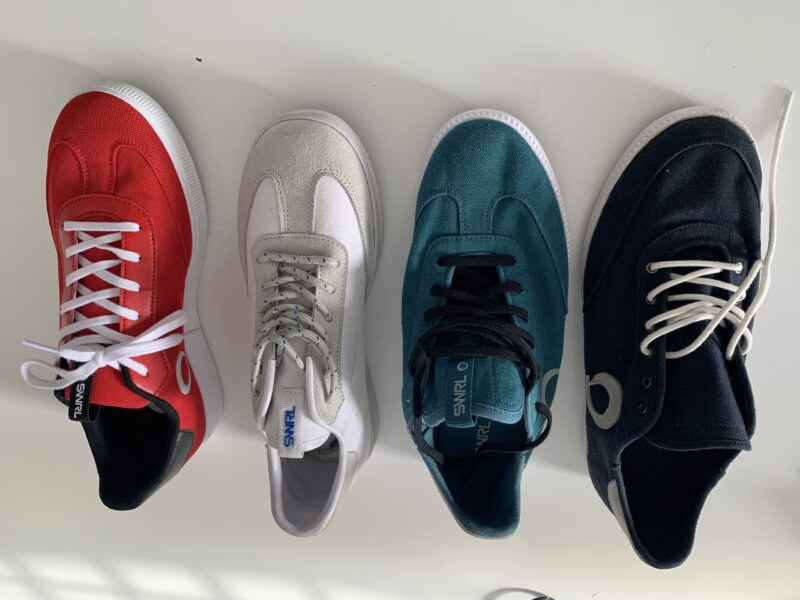 Sample number four looked to be the one. Everything was set and the shoe was ready to launch in April 2020…until there was a huge spanner in the works called COVID-19.
The whole world seemed to go on pause and was affected in one way or another. Production had completely stopped on the SWRL shoes. In fact, the factory in China that had been producing them had completely shut down amid the pandemic, and they didn't even inform Elias directly.
Disappointed and frustrated, it was back to square one just like that. After two-and-a-half years of working, the shoes just disappeared so suddenly. Not to mention the large financial hit for Elias too.
"I was honestly ready to throw in the towel — I didn't think it was going to happen and that is really frustrating," Elias said. "But I asked myself, 'Are you really going to give up now?'"
While many would have undoubtedly called it a day at this stage, Elias was obliged to the brand, to the eager community, and to himself to see it through and get it done. He looked for people who could help him as he'd need a miracle if he was to avoid the hassle of starting from scratch and getting new first samples with a different factory.
Fortunately after some time he was able to connect with his savior, a man from Mumbai who he simply refers to as "The Magic Man." He was able to connect Elias to top tier factories that big brands such as adidas use. Usually, these big factories are so busy that they aren't quite as keen for everyone's business, but after pulling a few strings, the first sample they produced was almost perfect. Elias couldn't believe his luck. The second sample after some small refining was ready to go.
The Final Design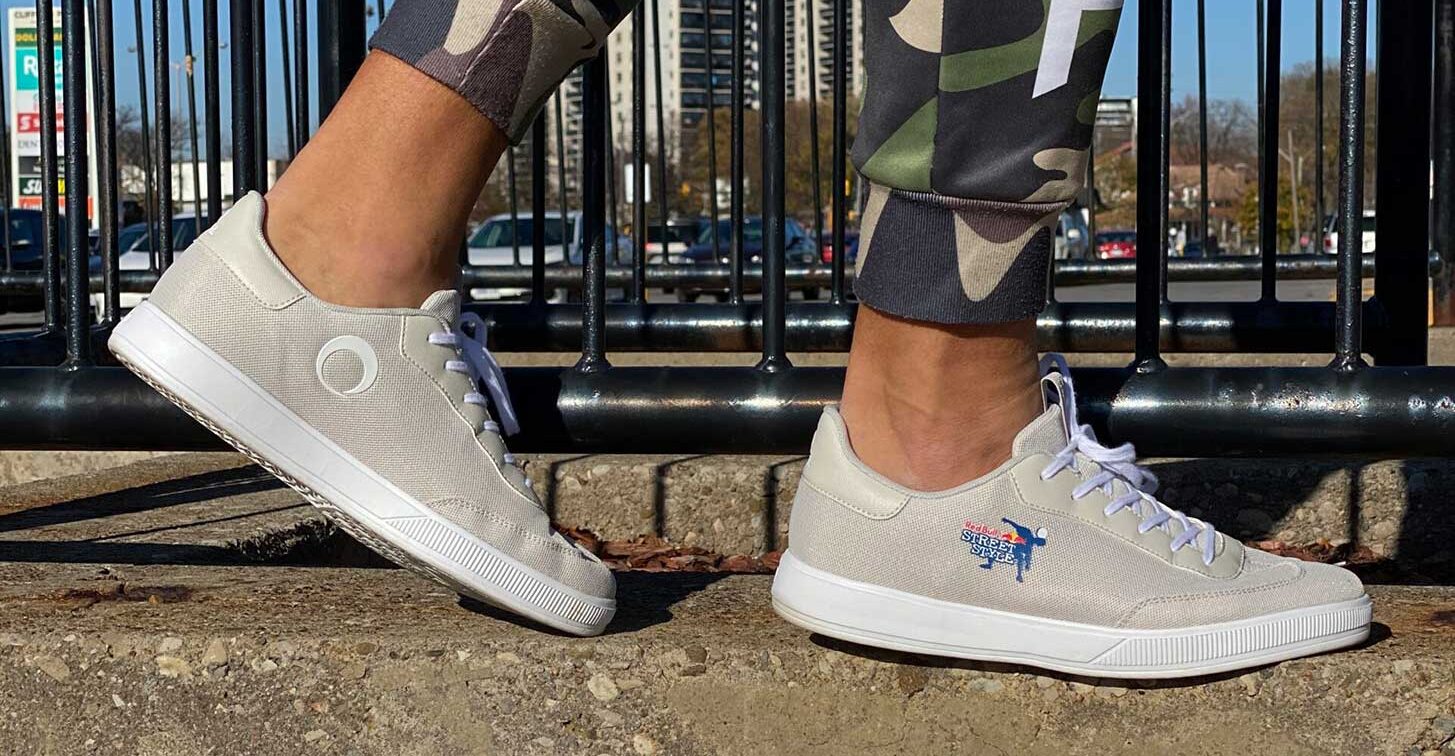 The SWRL EVOLVE Pure FS concept takes cues from the adidas Summer Samba and the PUMA Archive Lite, two very popular models used throughout freestyle, especially the latter pair which many choose to rock today. The EVOLVE Pure's outsole is the same dimensions as that of the Archive Lites, but the texture and pattern is more of the Summer Sambas. It's highly flexible too!
The upper is made out of a breathable mesh, to go along with a heel counter and reinforced toe to give freestylers a more "true" touch and feel of the ball. To increase durability, the sole is made out of an EVA/rubber hybrid, which is designed to last longer.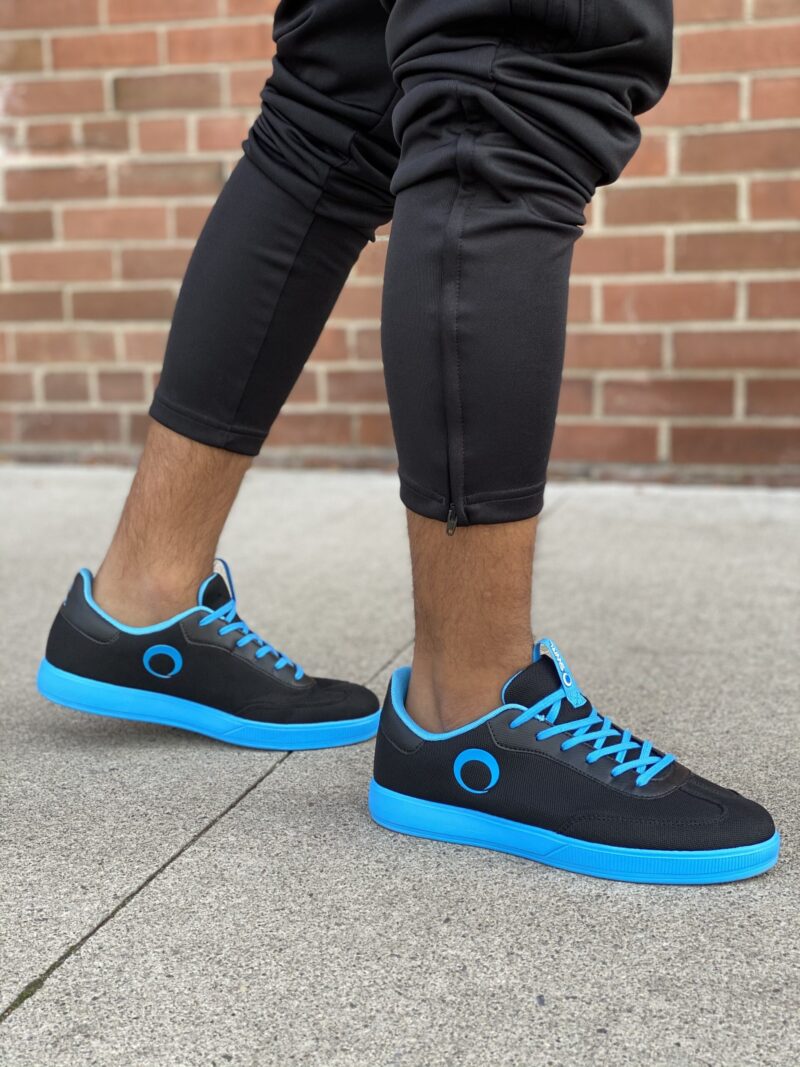 It's been designed with casual wear in mind too, resulting in a shoe that looks good in all walks of life from hardcore training to everything in between. It'll be initially available in four different colorways: red/white/black, grey/white, black/neon blue, and black/white.
Meanwhile, the limited edition Red Bull Street Style pair which some freestylers have been receiving this week and posting on their social media, has the RBSS logo on the upper of the shoe close to the ankle.
The EVOLVE Pure FS shoe will be available for pre-orders November 15 and will start shipping in December, so folks can get their hands on a pair by the end of the year.
Overall it's been quite the journey but Elias is looking forward to finally being able to release a shoe that can really add something new to the freestyle market. Not to mention some other products from the new "EVOLVE" range including a new match ball as well as men's and women's clothing.
"I enjoyed the learning experience of it all," Elias said. "It was very challenging at times. I know many won't see what goes into making a shoe or how much goes into it. They will only see the end product. While I recognize you can't please everyone, if you can please the majority then you are doing the right thing."
Preorder the SWRL EVOLVE Pure FS on November 15 via SWRL's website.