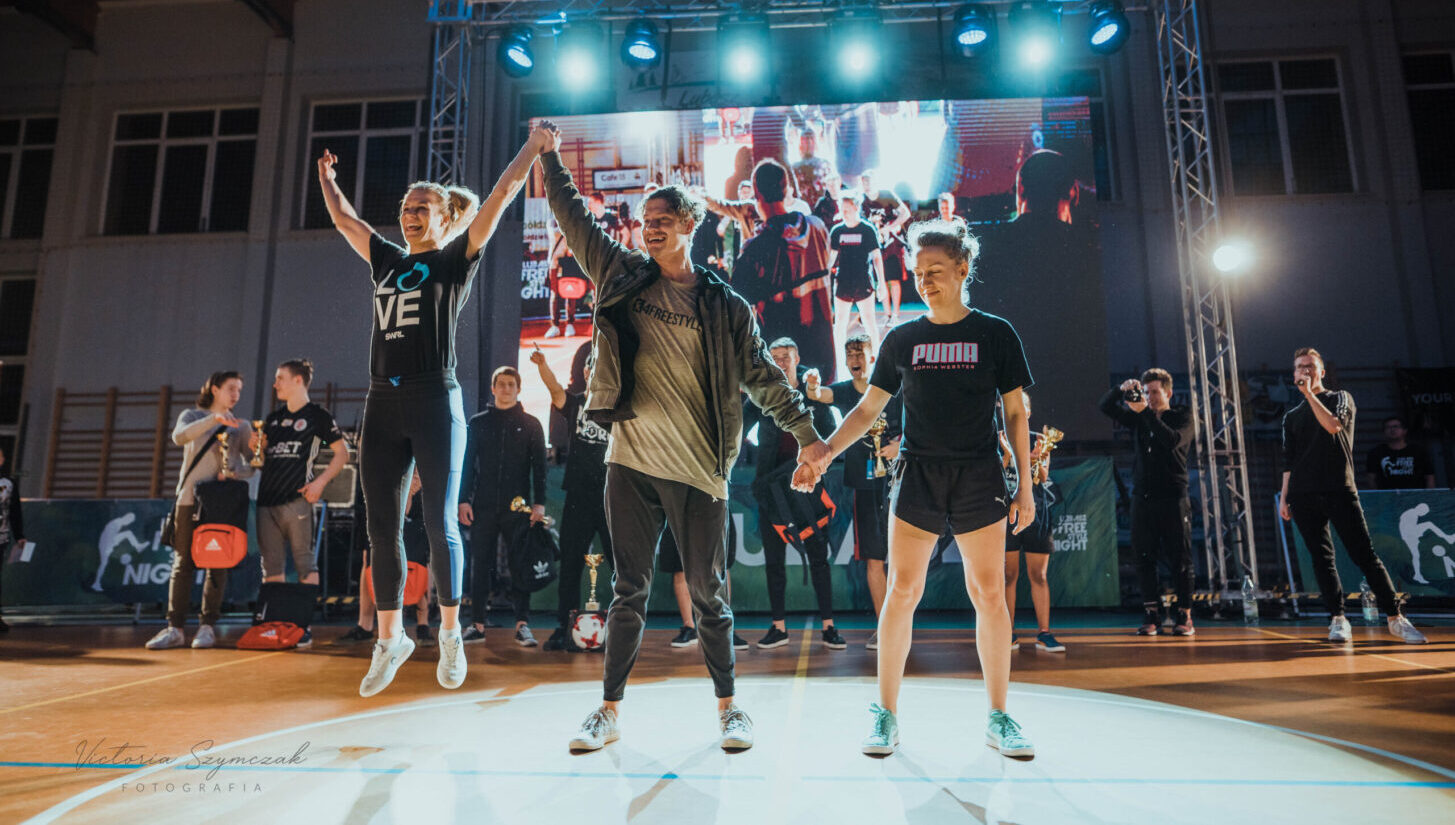 One of freestyle football's most unique competitions, Lubasz Freestyle Night brings some of the world's best talents to a small Polish village in the dead of winter, all for the love of the sport and community. With 2020 likely being the last edition of the tournament in its current form, we spoke with various Lubasz legends as well as head organizer Mistre to reflect on its impact over the past eight years.
Lubasz Freestyle Night 2020 delivered another feast of crazy freestyle football action, with players from all around the world in attendance to battle it out for glory. However, little did we know that this was almost definitely the last edition of the one-of-a-kind open international tournament.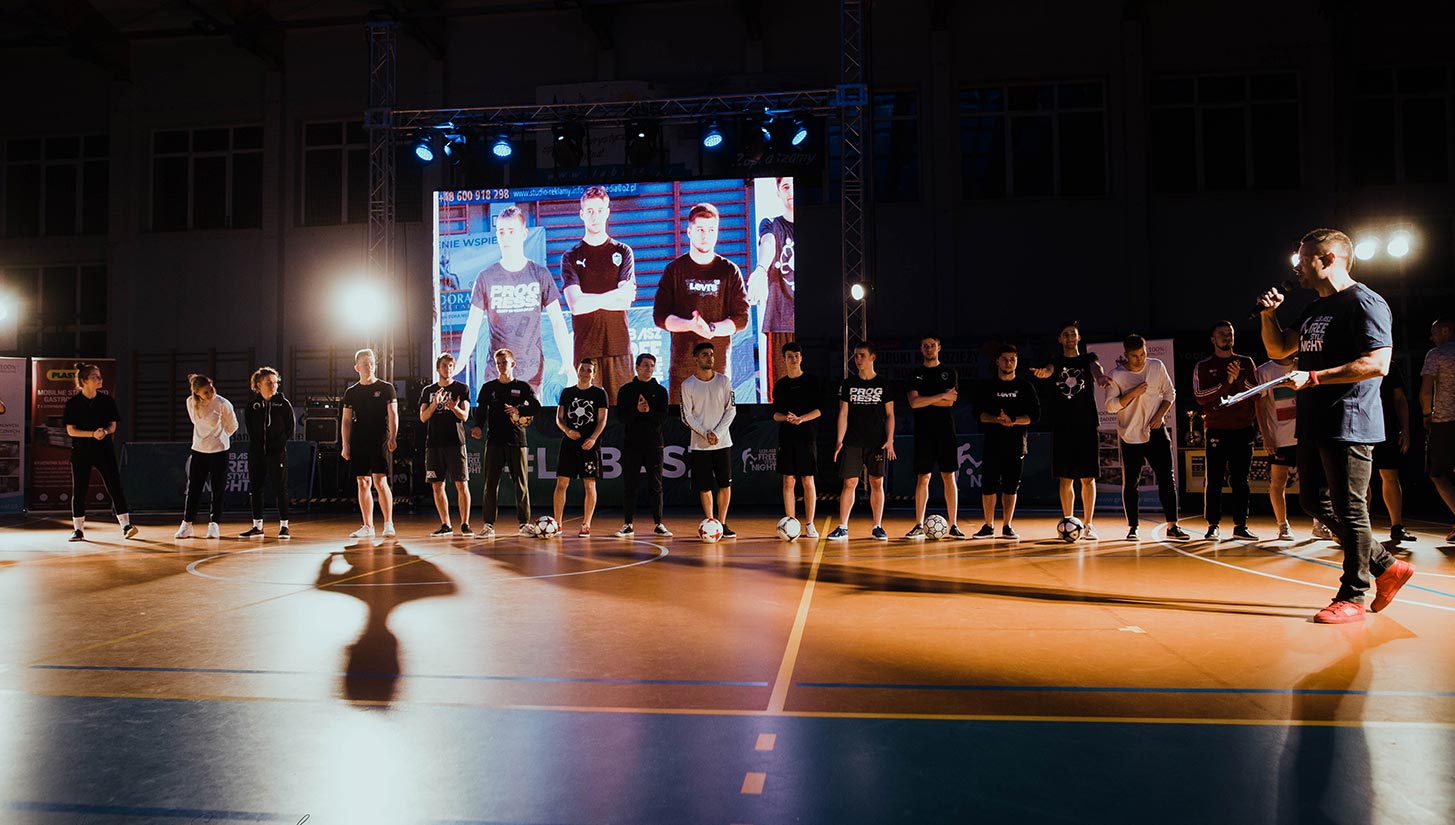 Birthed from its humble beginnings with one man's vision to get the ball rolling, we delve into the history and development of this unique competition as we mark the end of an era for LFN after eight years of memories. Counting it down in signature fashion, trzy…dwa…jeden!
To retrace LFN's roots, we'd have to go back to Poland's Pyrzyce competition in the late 2000s. With its success, Przemek "Mistre" Mistrzak had a vision to create another Polish freestyle tournament to grow the size and skill of the community even further.
In 2012, the very first competition with Mistre's oversight took place, the YLYF Cup, which many would regard as the best ever intermediate level competition organized in Poland. David Koczur (Koczicat) was crowned champion, and he'd go on to be a regular featured player in the top 16 of Lubasz Freestyle Night. The ambition and desire to expand the competition beyond just the growing, strong Polish freestyle scene became apparent. The following year debuted the first Lubasz Freestyle Night as the open international tournament that we all have come to know and love.
And what an explosive impact onto the freestyle scene this competition had. The tournament saw over 90 players from numerous countries, and featured some big household names in freestyle. Iconic moments like Tobias Becs' long no-touch combo against Gunther really set the tone for this event. Ultimately an epic final between Lotar and Gunther saw the latter triumph and take home the tournament's first ever championship trophy.
While the competition has evolved since its inception, the small town of Lubasz hasn't changed much over the years. A grey village in Greater Poland with a population just under 8,000, it's impossible to for freestylers to miss each other during their stay, similar to competitions like Super Ball in Prague.
But what Lubasz lacks in glamour it makes up for in spirit. Staying in the dorms of the nearby school has provided many a laugh in between hearing someone juggling a ball outside in the corridor.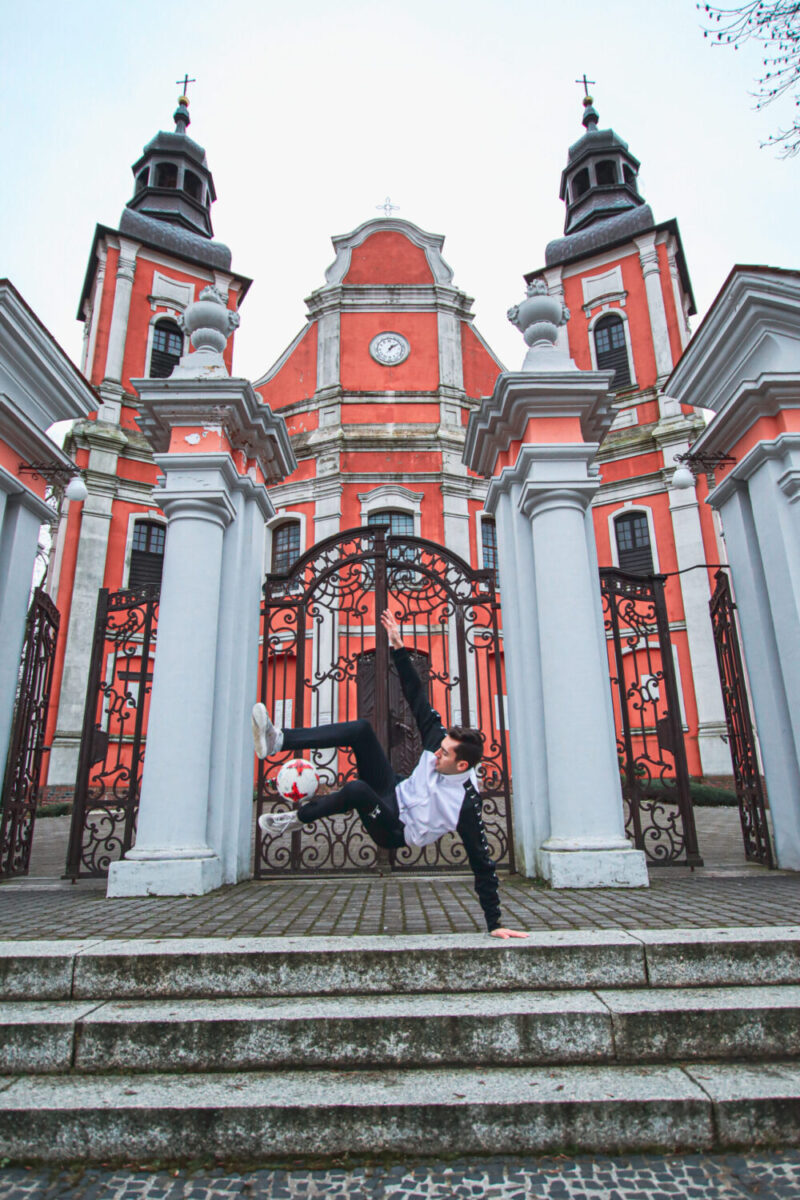 Subsequently, Lubasz Freestyle Night became a consistent annual platform for freestylers of all ages to showcase their talent — usually to star-studded judging panels too. By 2016 the females got their own slice of the action, with Aguska Mnich defending her home turf and dominating just about every year.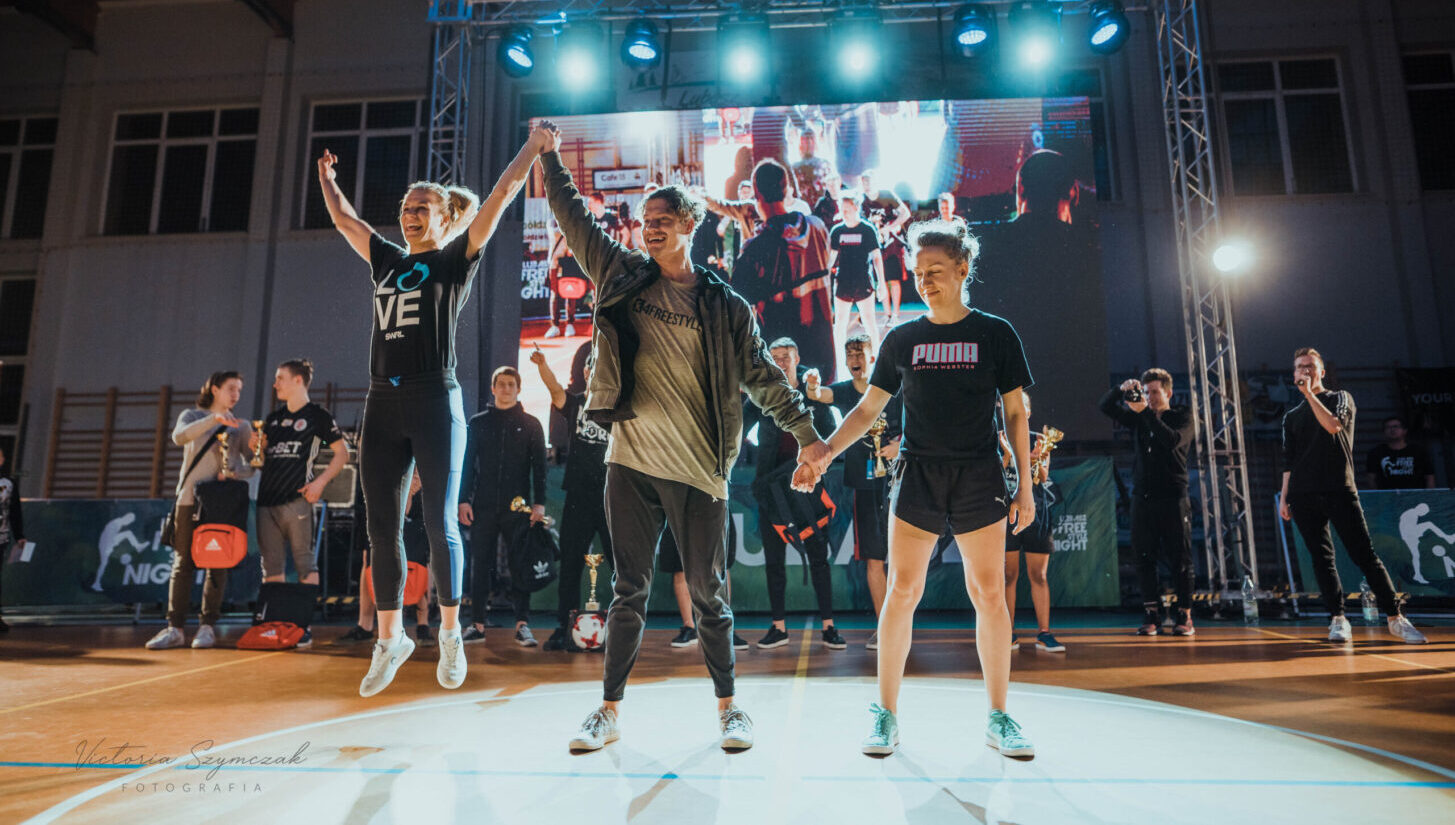 LFN also gave a spotlight to the future of freestyle — the youth. Poland as we all know is one of if not the best country for producing freestylers in both quality and quantity and tournaments such as LFN have helped maintain that steady development.
"I'm grateful that we have LFN because it's a great learning experience for the young players," said Michryc, a multiple-time world champion and former Lubasz judge. "Of course it's also great to see that many international freestylers are coming every year too. I always enjoy my time here."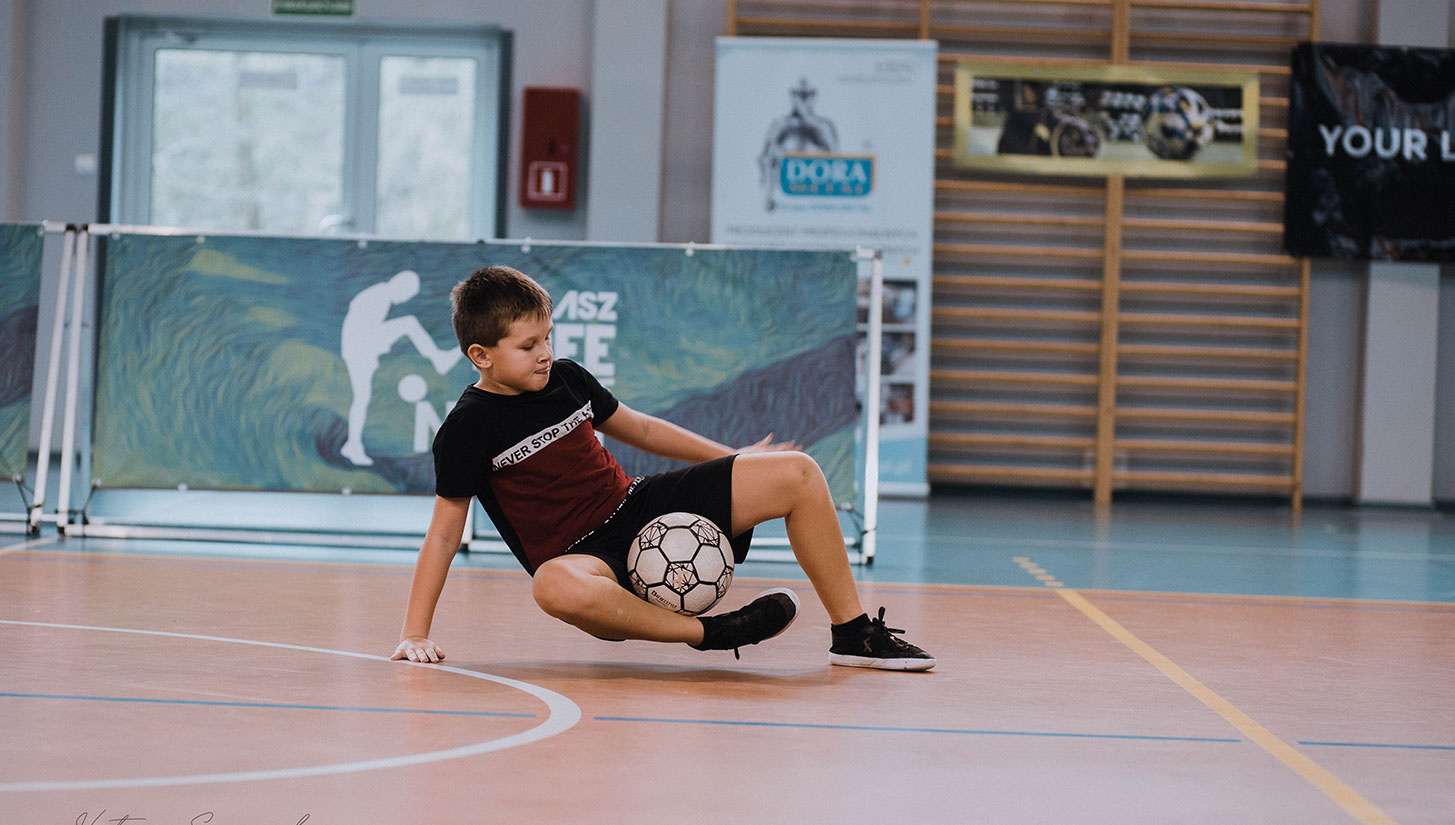 Lubasz is the way every freestyle competition should be — a place of encouragement and participation regardless of ability. Sometimes to learn how to swim you just have to jump in. Nayib De La Rosa came all the way from Mexico for the tournament in 2016 and his takeaway from that installment still rings true four years later.
"It doesn't matter if you qualify or not in this type of competition, it's about your performance," De La Rosa said. "And the most important thing is about showing yourself. Don't compete with others, compete with yourself. Be who you want to be and push others too."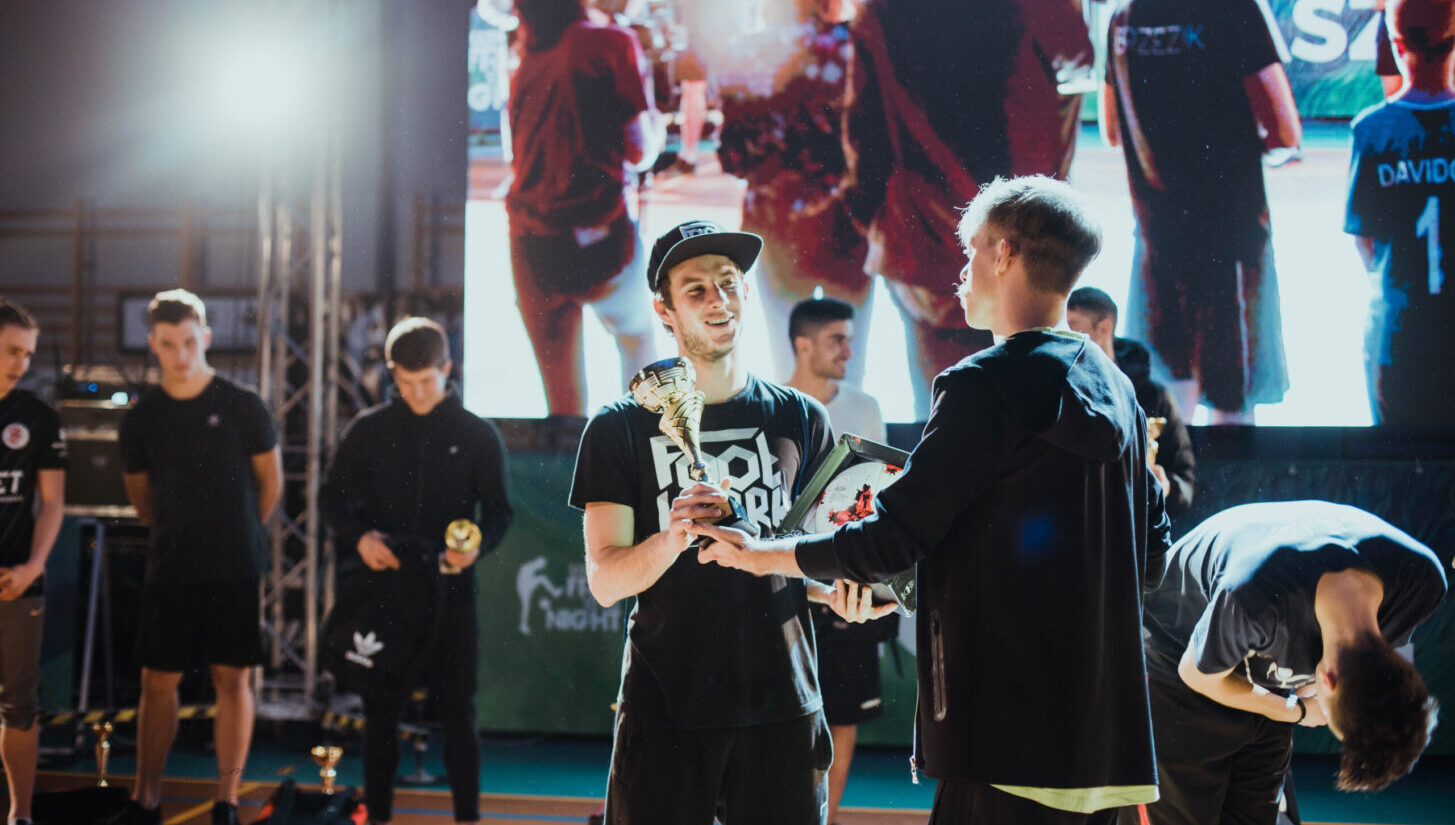 Lubasz eventually featured all the other popular lower body contests that freestylers came to love including Sick 3, Challenge, and Iron Man. This was a welcome addition for lowers freestylers including the master himself Luca Chiarvesio.
"Lubasz is the classic winter meet for me: Cold, windy, questionable food, and your ball in the middle of nowhere in a gym full of freestylers," Chiarvesio said. "It's super important to have these other kinds of competitions apart from battles as it pushes freestylers to train the more technical part of the sport. I wish more and more freestylers trained for lowers competitions!"
No matter how many times you have been or which year you visited, the general consensus of this tournament's uniqueness is undeniable, as is its caliber of freestyle. Swedish national champ VLO, who attended LFN several times and won the whole thing in 2017, explains what makes Lubasz, well…Lubasz.
"Lubasz Freestyle Night has become a legendary freestyle competition that pretty much every freestyler knows about," VLO said. "I think it's extra special that it's in Poland, which has had such an impact on the freestyle world. A small Polish village out in nowhere with over 100 people juggling a football, what more can you ask for?
"My first time was in 2013 and I remember being so hyped about joining the top 16. The atmosphere was just amazing. A fully packed crowd in that sports hall and the same when I won in 2017. This was my first international title and something I will never forget."
In 2018 the competition recorded its largest attendance to date with over 150 players from multiple countries and continents. Mikolaj (Poland) seeing off Griffin Berridge (UK) concluded a stellar edition of the event. Last year's installment was strong as well, highlighted by Pawel Skora's placement on the judging panel after a brief hiatus from the sport.
Which brings us to present day where the 2020 tournament has just concluded. While extraneous circumstances caused there to only be four judges, (which led to a battle going to a rare two extra rounds), it was still an enjoyable few days. A new champion in Mate Hajagos of Hungary, who defeated a lesser-known, up-and-coming Polish beast in Adrian "Progress" Swiatczak (who also won the U21 competition) seemed a fitting way for the tournament to come to an end.
After the conclusion of the events, I had a chance to catch up with Mistre, who reflected on the tournament's success over the years.
"Honestly I'm always critical and can see where some things go wrong, but in general when you look at the location, dates, and budget, we had a really big event," Mistre said. "2013 was probably the most emotional and 2018 the biggest in general terms of the competition. It was not necessarily constant growth each year, but we must say it was still a success. The videos of how it looked, the atmosphere, and the number of players reflect this."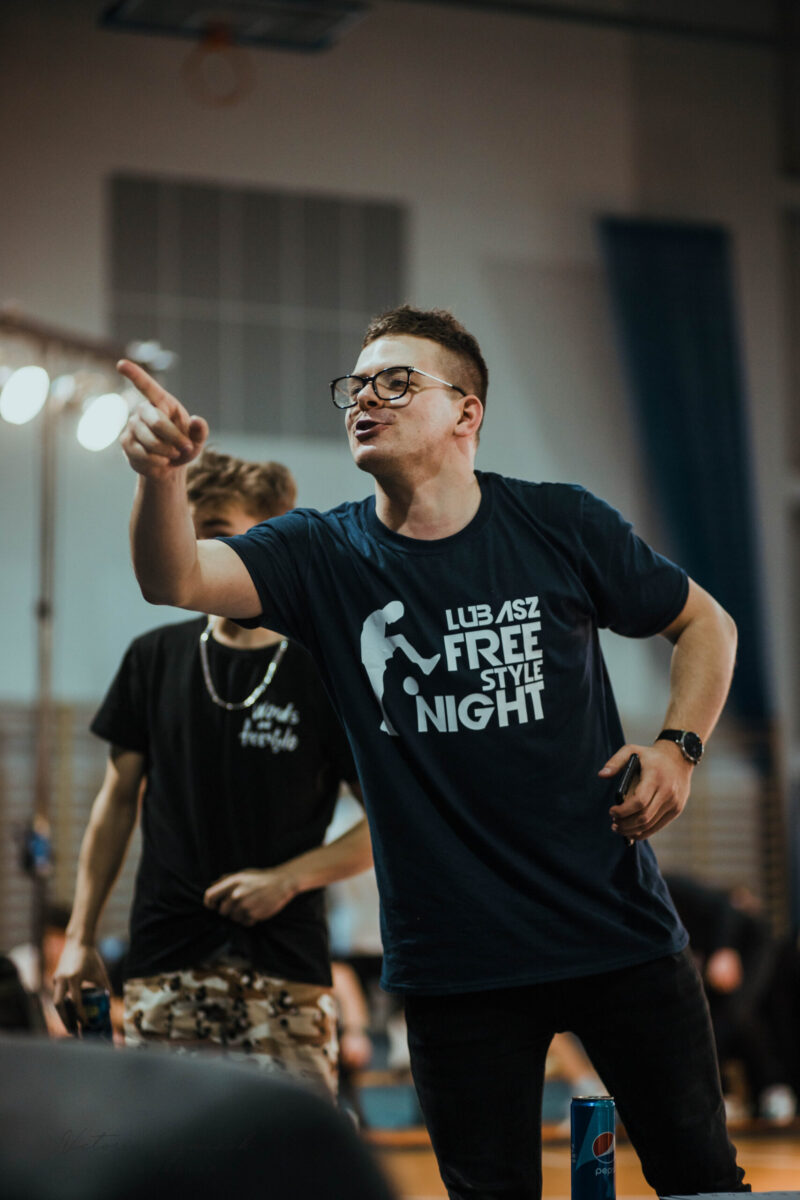 Elaborating on why LFN 2020 was the last, Mistre then added:
"A mix of many circumstances. First of all I feel that doing the same LFN every year may become a little boring for some freestylers. They need something fresh, even a smaller event in a different place that won't be as well prepared, without audience or atmosphere.
"I also feel that LFN is not growing as fast as I wished. I had to freeze my own savings to make the tournament happen and I am never sure how much of this money I will get back. Also every year it must be said I take responsibility for the younger freestylers, the ones who aren't adults. Should anything serious ever happen to them there would be big complications, including with the law. I always had to ask around so much to try to generate enough interest in the tournament, get the numbers of those attending as high as possible, and do my best to sort everything out for them in terms of logistics. Combined with budget, this is probably the biggest challenge.
"Lastly, I realize that somewhere along the line I lost some passion as a freestyler. I'd like to find the same feelings again like when I started. I don't belong to any organization but I felt for nine years this big responsibility. Having to care all the time, solving problems, and thinking about the community can be very stressful. I really want to focus on my own freestyle some more again. Maybe Polish Freestyle Federation will start soon and maybe my contacts will help them. Maybe European Championships in Poland? Maybe in Lubasz? But if so I would like to arrive just as a freestyler and not stress for four months in organizing it."
No one can doubt the hard work and effort that Mistre and his team have given to make LFN what it is. Hopefully other competitions will use aspects of the LFN model to create a new legacy of open international tournaments for the sport of freestyle football. Thanks for the memories Lubasz!
Photography by Victoria Szymczak.