Eight of the world's top street footballers were hand-selected by Adidas to become members of Tango Squad FC, in which players will receive a once-in-a-lifetime academy-like experience throughout the UEFA Champions League season. Managed by Spanish legend Xabi Alonso, the eight ballers hailing from various countries in Europe will train and learn with some of the best football minds in the world while representing Adidas to the fullest extent.
Adidas' Tango League tournaments have been some of the top street football events around the world, highlighted by the Global Tango League Final last June. However, Adidas has taken it one step further, creating a super team featuring some of the world's top young street ballers — Tango Squad FC.
Through global trials, Adidas selected eight talents that could represent the Three Stripes both on and off the pitch just as effectively. They looked to the captains of some of the best street squads in the world, including Kobi Botwe of Kings 5s, the winner of the U.S. vs. UK Tango Champion battle at The Base LA in July.
"Making the Tango Squad FC out of so many people that took part in the trials showed me that maybe I could still make my childhood dream come true," Botwe, who also goes by "Happy Feet", said.
Botwe is a member of Tango Squad London, a collective of some of the UK's most notable Tango League players. Tango Squad London makes up half of the FC, with a roster of panna master Jack Downer, Chinedu "Chinz" Ubakanma, and Daniel "Prince" Haastrup.
Joining the UK boys are players from across Europe, including Italy's Riccardo Basilico, France's Mickael Larade, Spain's Carlos Omabegho, and Germany's Ehsan Abassi. Managing the talented group is the recently retired Xabi Alonso, who is making his managerial debut with the grassroots squad.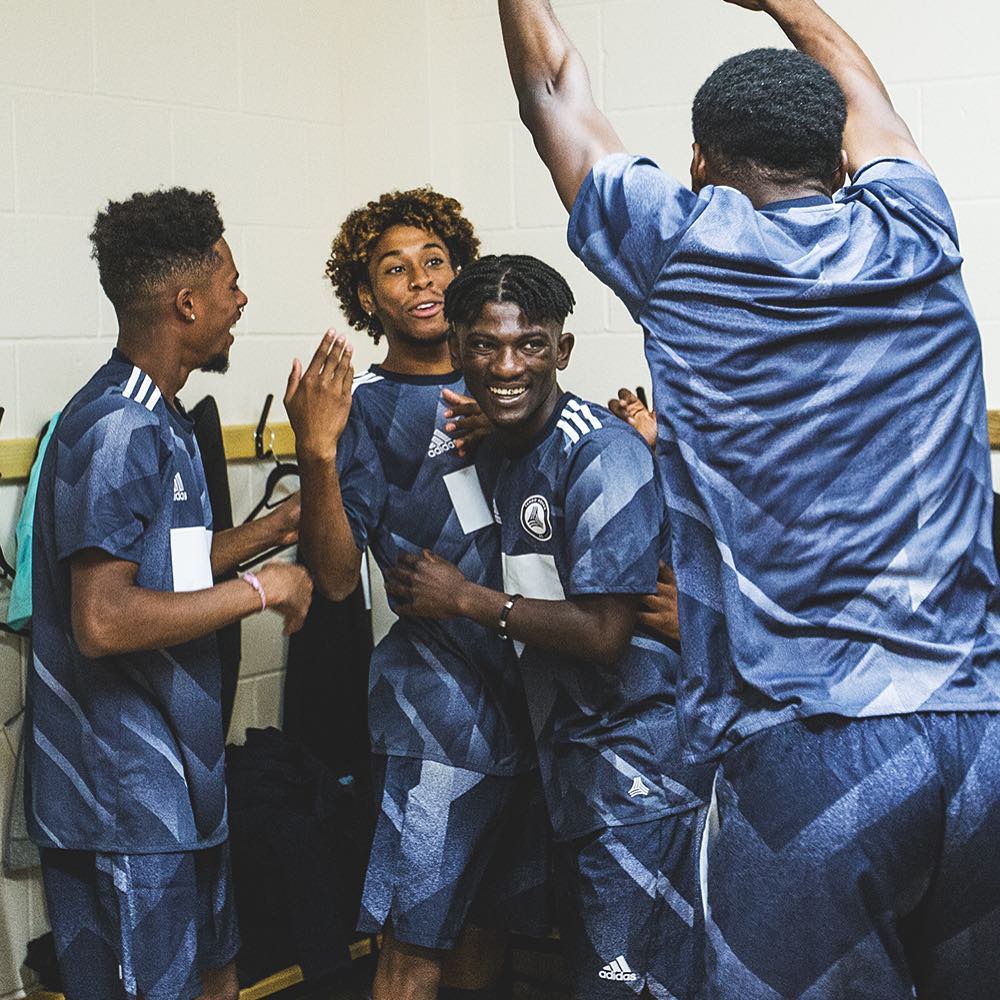 For Adidas, Tango Squad FC provides a unique and authentic way to connect with street players across the world, once again proving that Adidas is the leader among major brands in the street football community.
By using platforms like Facebook and Instagram to directly connect with players through private messaging channels, Adidas has fostered loyalty unlike any other brand has done.
"Adidas actually wants to be involved with real people from real communities, not just the standard pro players," Botwe said. "A lot of what has come out lately has been influenced by the Tango League. We can actually say that we were a part of this product."
Episode one of the Tango Squad FC video series gave us introductions to the players and took us through a training session, and episode two will follow the team as they travel to Madrid for their first test.
To stay up to date with Tango Squad FC, subscribe to Adidas' YouTube channel.