Over 5,000 miles from El Monumental Stadium, a group of rabid River Plate fans get together in Williamsburg, Brooklyn to share a few beers, cheer on their favorite team, all the while becoming one of the biggest River Plate supporters' groups in the world.
River Plate of Argentina is a big club, there is no question about that. The 36-time Argentine league champions and four-time Copa Libertadores winners have a following of fans all over the world. Supported by 18 million on Facebook, Instagram, and Twitter, the club is widely popular in countries like Uruguay, Peru, and yes, even the United States.
River Plate has various supporters' groups, or filiales, in the U.S. — from Miami to Los Angeles, Washington D.C. to Houston. However, while these filiales bring the ruckus, perhaps the loudest and most electric lies in Brooklyn, New York.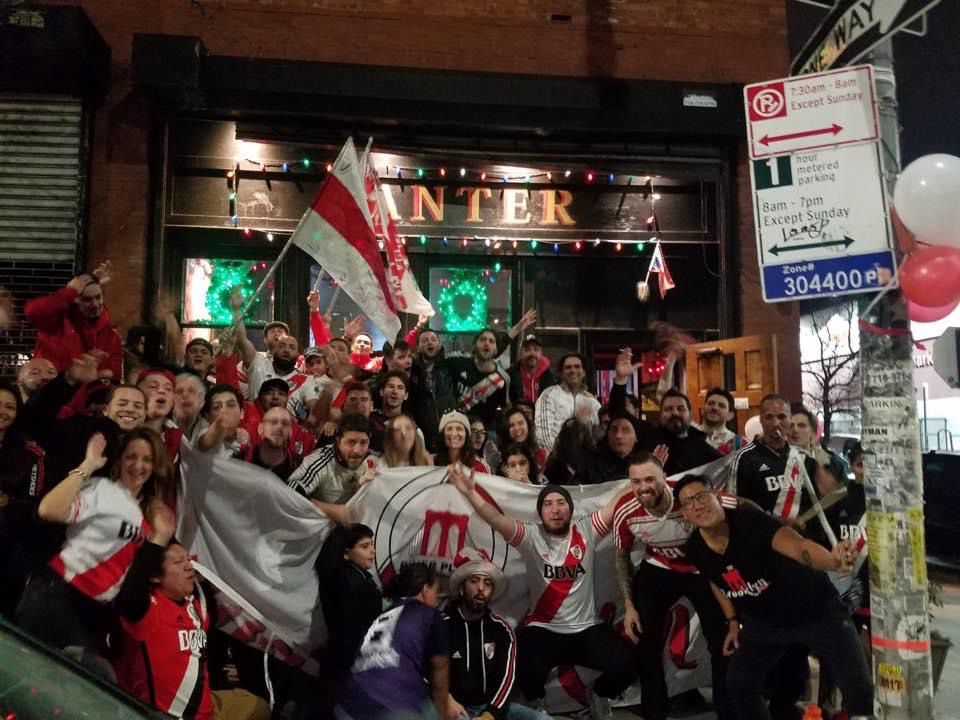 Born on November 5, 2015, the Brooklyn chapter of River Plate supporters started with a handful of fans meeting up at Banter Bar in Williamsburg for a Copa Sudamericana match against Huracan. And while the primary objective of every supporters' group is to cheer on the home side, no matter how far away they are, it is also an opportunity to experience a little bit of home if you're an expat, and also make friends through the one thing that could unite anyone together — your favorite soccer team.
Different Walks of Life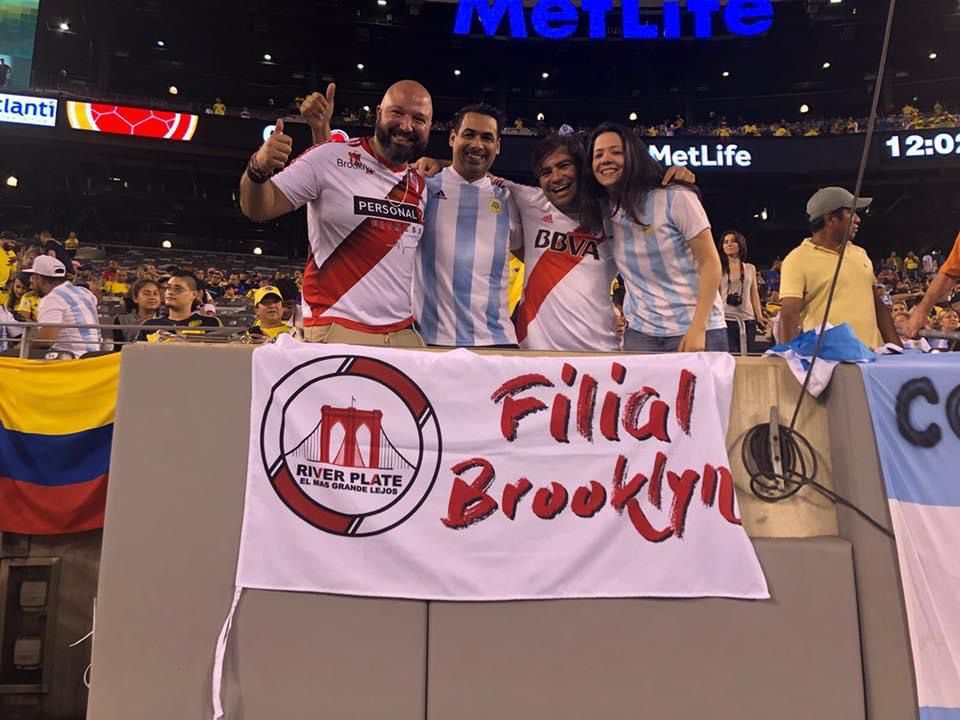 Hernán Amorini, one of the main faces of the River Plate Brooklyn filial, gives members a taste of his home by doing Argentine-style barbecues in parks, and he also makes an effort to go see River Plate in the U.S. when the club does preseason in Orlando, as has been the case of Marcelo Gallardo's side for the last few years.
The group is home to River Plate fans from all walks of life and countries like El Salvador, Ecuador, and Colombia. River Plate is a brand name in South America. But even Americans have begun to love the River Plate colors, many of whom have some kind of tie to Argentina or South America.
One unusual case is Mark Topal, a Jewish-American who traveled to Argentina to visit part of his family who moved from Europe during World War II. When he got to Buenos Aires, he became infatuated with River Plate and is now a diehard fan, despite having seen little to no soccer in his life previous to that visit.
Not Just In Bars and Living Rooms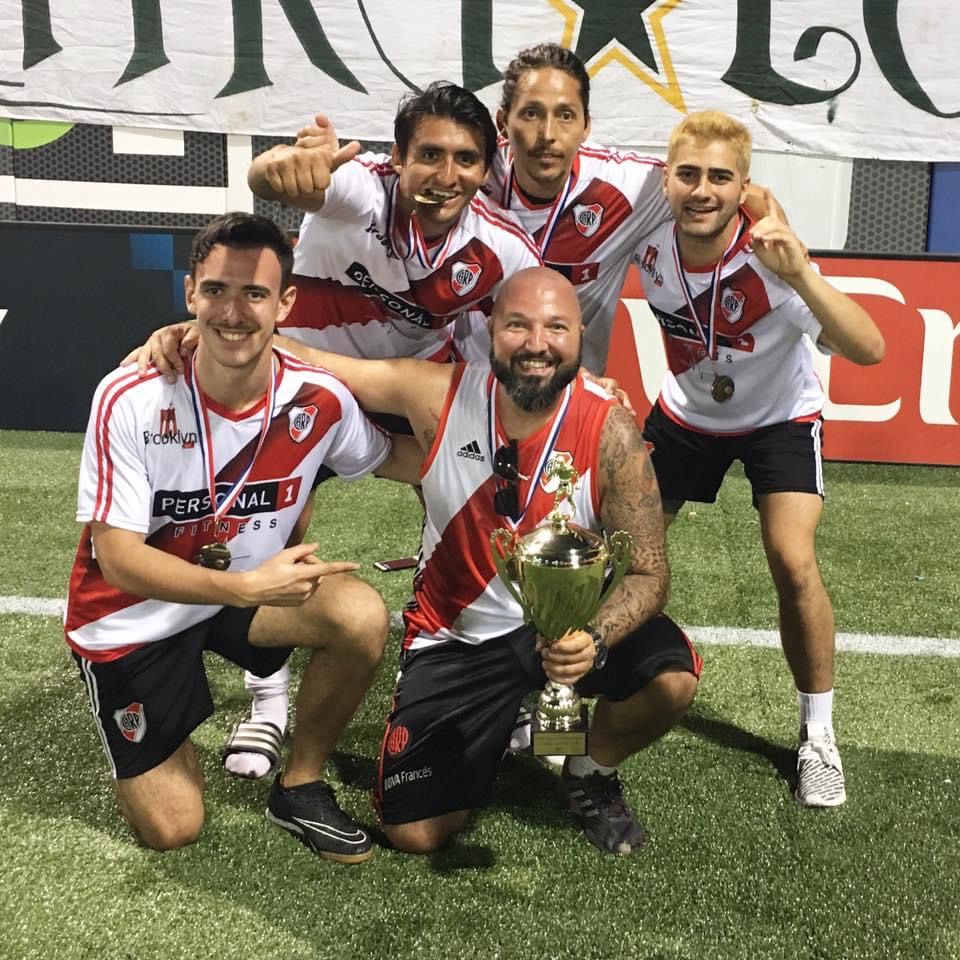 For the Brooklyn filial, it just doesn't end at the bar or get-togethers in various living rooms — it takes the action to the pitch as well. The club has won 30 local soccer championships, competing in various tournaments. It even got a win over arch rival Boca Juniors supporters' group in a 5v5 match. Amorini chuckles at the thought that since that victory, the Boca Juniors chapter of fans has yet to rematch them.
To paint a picture of how serious this rivalry is, this local amateur tournament victory made headline news in Buenos Aires, getting mentions in Ole, Clarin, and other Argentine websites.
The team's most recent trophy was in the Frederick Douglass 8v8 summer tournament, winning the cup for the fourth time in their fourth participation in the tournament. Amorini jokes that the Brooklyn chapter is only six titles away from tying their beloved club in total local championships.
"I guess Marcelo Gallardo needs to get ready for us the next time [River Plate] are in the United States," he said.
Taking the Show From the Bar to the Web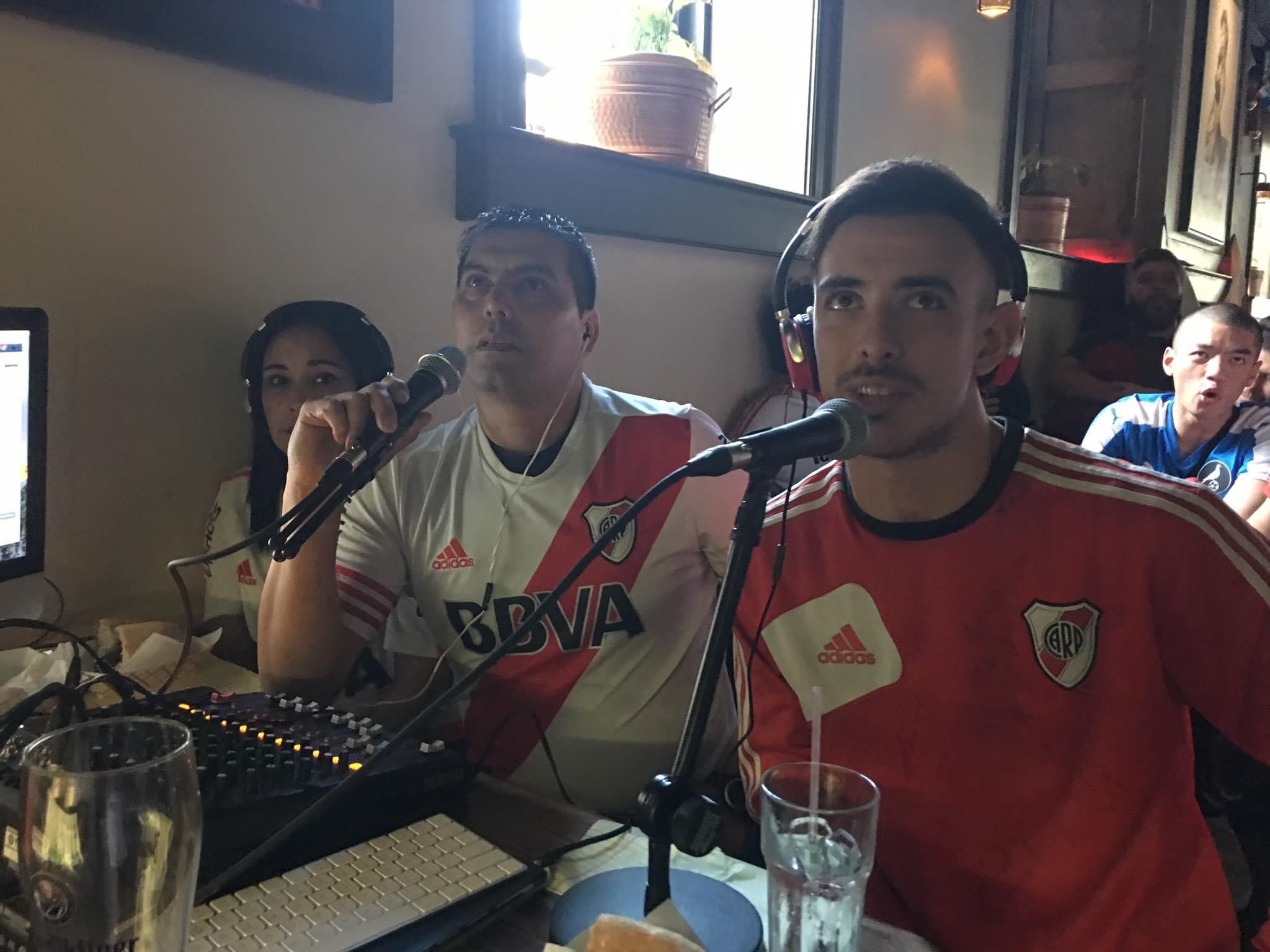 The Brooklyn chapter has also done podcasts and even called games live at the bars or houses where fans have gotten together. The broadcasts have been streamed on various internet platforms. The first of these broadcasts was a 3-1 victory over Boca Juniors in 2017 at La Bombonera. That night, two future MLS players scored goals, former Atlanta United DP Pity Martinez, who would eventually get together with the group when he landed Stateside, and current Austin FC DP Sebastián Driussi.
Amorini remembers the calls that night, and how they started very professionally, but as the game went on and goals kept pouring in, things started to get a bit rowdier.
"Things got a bit out of control — drinks were flying, people were cheering, it was a blast," Amorini said.
Today the group continues certain transmission of important games, as Argentine soccer has become harder and harder to view on cable or satellite television, mostly available on streaming platforms such as Paramount+.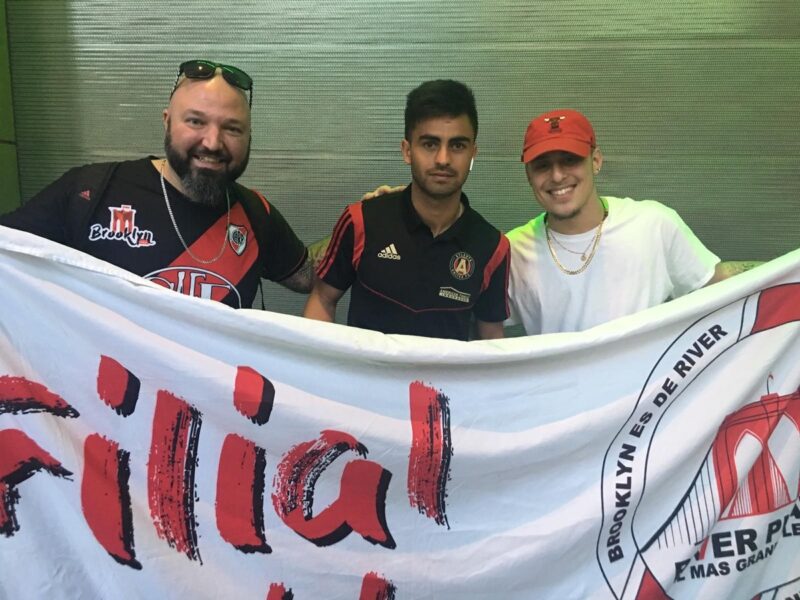 For the Brooklyn chapter of River Plate supporters, it's about the party, the friendships, the legacy, and the love that River Plate has brought to them from their days in Argentina, or being children of Argentine parents, or just becoming a fan through travels or spouses. The group is a fitting representation of New York — diverse, different, and most of all accepting. It truly lives up to River's motto, "El mas grande sigue siendo River Plate," or "The biggest is still River Plate."
Follow the Brooklyn River Plate filial on Instagram for more on the group's latest moves.