Major League Soccer recently announced the official launch of its third division league, MLS Next Pro. Set to begin play with 21 teams in March of 2022, 20 of the teams are MLS reserve sides with another eight slated to join in the following year. Considering that a significant number of these teams will be leaving the United Soccer League, this does not sound like a happy ending to the partnership between the two organizations that had been in place since 2013.
It is the rare occasion in which any joint union, business agreement, or partnership comes to an end in a clean and amicable fashion. Look at Eduardo Saverin and Mark Zuckerberg at Facebook, the best-selling and world-renown Beatles, or Adi and Rudolf Dassler as some famous examples of initially prosperous relationships that eventually turned sour.
At least in the case of the Dassler brothers, their breakup resulted in the creation of adidas and PUMA. Considering that MLS and USL, once partners that cooperated together with a similar-minded purpose for nearly a decade, are now essentially direct competitors again, we can venture to guess that the dissolution of their arrangement will bear at least some negative consequences.
The ending of the partnership shouldn't come as that big of a shock, since it was always a tenuous agreement at best. The historical wariness between the two leagues is made understandable when one realizes, at their heart, they are fundamentally quite different. The underlying framework and idealogical differences have always put their long-term goals at odds with any transitory or cooperative efforts. Let's examine their structural makeup to dissect the opposing forces at play.
MLS was founded in 1993 and represents soccer's highest level in the United States. The league currently has 28 teams, with expressed goals to eventually expand to 32. More pointedly, MLS operates as a single entity instead of as independently owned clubs. Team owners technically own a share in the league and are given rights to individually operate a particular club. Therefore, team owners are actually investors known as operators who are partners in the league rather than individual club owners. MLS is the only league in the U.S. that operates, somewhat controversially, as a single-entity structure.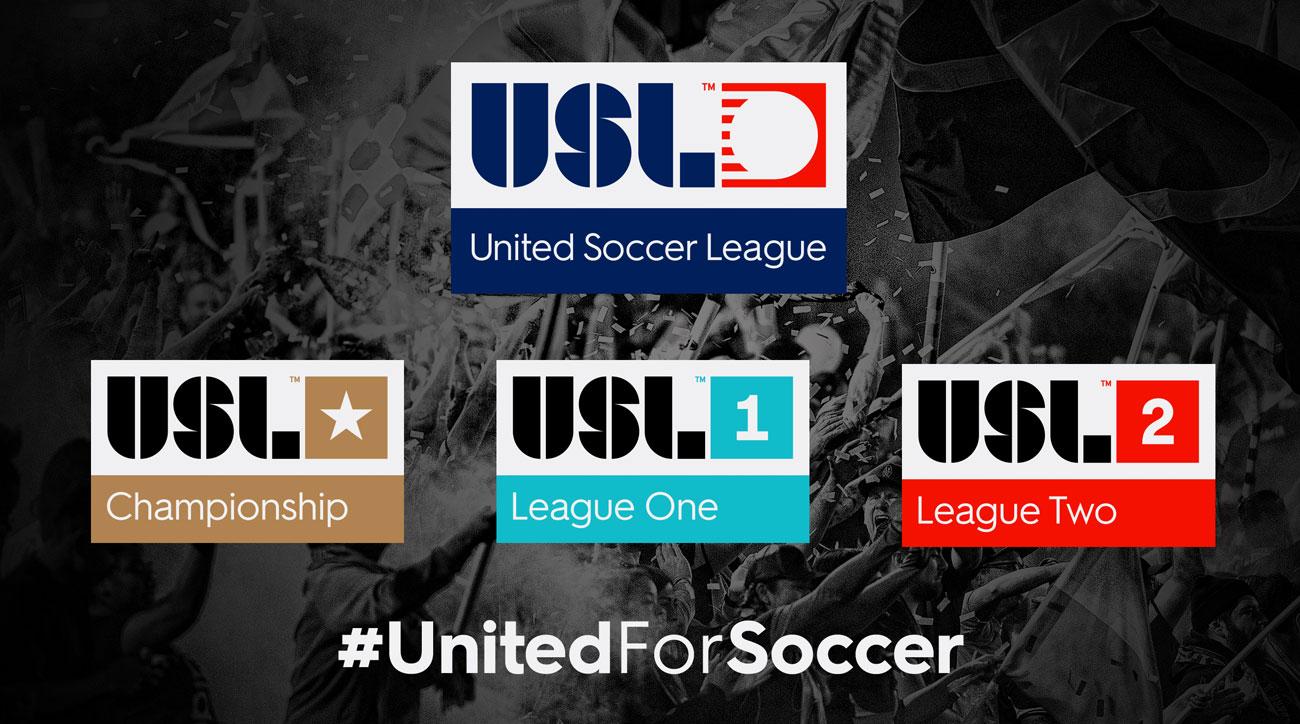 The USL has been around in various forms since 2011, although technically the organization that manages it traces its history back to 1986. With more than 125 clubs in its membership, it is the largest professional soccer organization in America and oversees the USL Championship (Division II), USL League One (Division III), and USL League Two (pre-professional). It is owned by NuRock Soccer Holdings and operates as a franchise model where clubs are independently owned and allowed entry into the USL through an expansion fee.
Further highlighting the philosophical discord is that MLS does not support, nor will ever support, promotion and relegation. Expansion fees, operating costs, and team valuations in particular have all skyrocketed over the years. Charlotte FC, which will begin play in 2022, paid a reported $325 million expansion fee to join the league. If an MLS team was to somehow be forced down or relegated to a lower division, its team valuation would come tumbling down accordingly in the hundreds of millions. Understandably, MLS owners have zero financial upside in risking their investment by supporting a promotion and relegation system.
Unfortunately for the USL, upon establishing a viable presence in previously unproven markets, it often found itself in the crosshairs of MLS' DESIRE for ever-increasing expansion.
For its part, the USL's league office has recently stated its goal to have an internal system of promotion and relegation between its two professional leagues. Although it had initially stated its intent to vote on a proposed model as an action item during its Winter Summit in December, an actual vote by the board of governors has not yet occurred.
Prior indicators of the two leagues' contentious relationship is evident in multiple instances where they have battled for the same territory. Traditionally, USL's strategy has been to seek out smaller markets without an existing MLS club in order to establish its presence. These less densely populated regions presented themselves as an untapped opportunity for lower division clubs. This was a tacitly different approach from the now-defunct NASL, who often chose unwisely to go head-to-head with MLS in major cities competing for the same market share. Unfortunately for the USL, upon establishing a viable presence in previously unproven markets, it often found itself in the crosshairs of MLS' desire for ever-increasing expansion.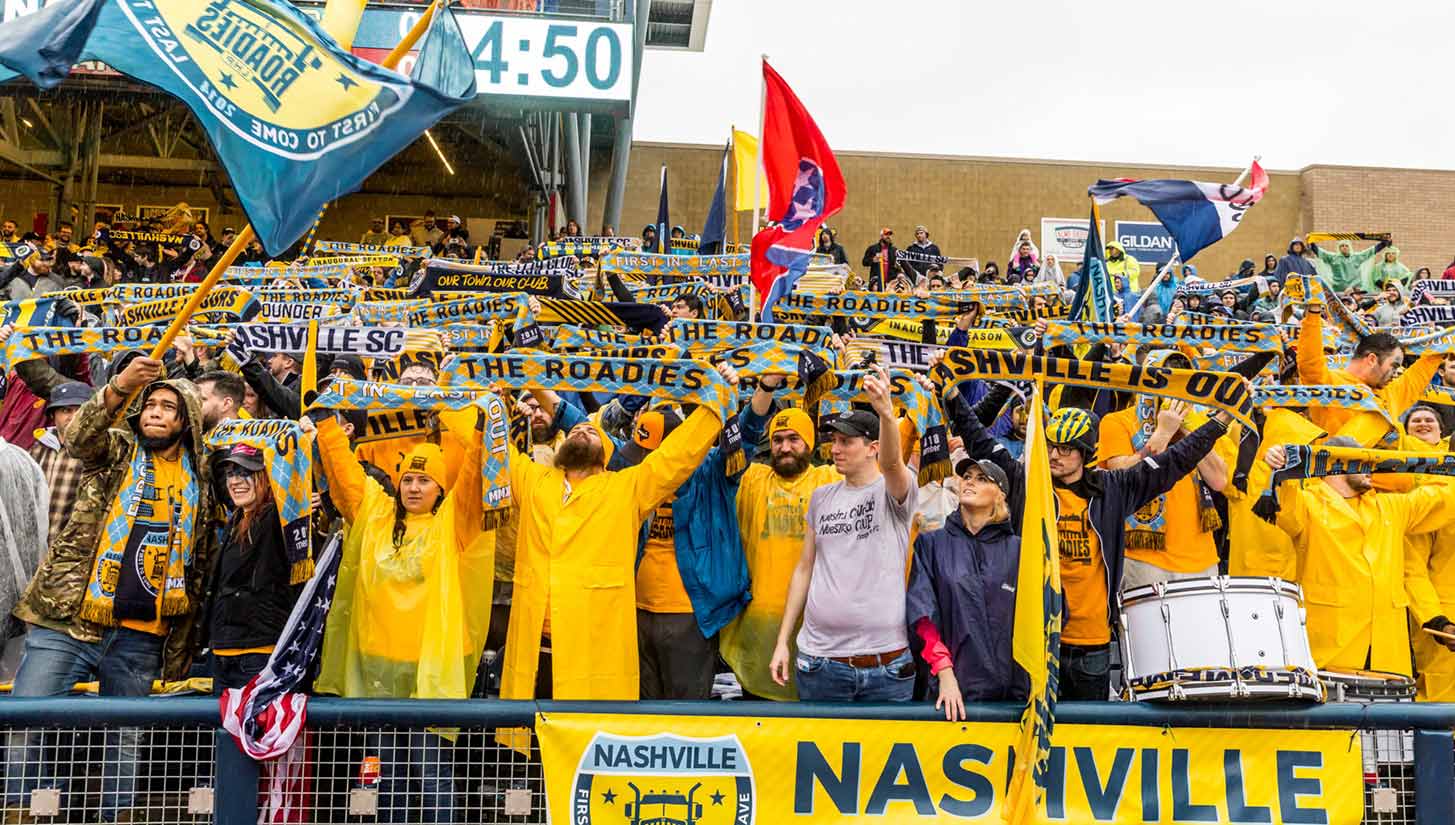 It's enlightening that the most recent MLS expansion teams in Miami, Nashville, Austin, Charlotte, and St. Louis all represent cities that were previously established over the years by the USL. Rather than embracing an existing USL club's culture and an acknowledgment of their grassroot efforts, more often than not, MLS has simply proceeded to create its own new team without much regard to any predecessor. Nashville SC stands alone amongst the aforementioned MLS teams which embraced the previously established USL ownership group and formed a partnership in joining MLS as a continuation of the pre-existing USL club.
Other MLS expansion cities have not fared as well, with Austin in particular having a very public and well-documented dispute between its various factions. Without getting too deep into the gory details, Austin Bold FC was founded in 2017 and began play in the USL Championship in 2019. Austin FC, founded in 2018, began play in the 2021 MLS season and was the result of a franchise move by former Columbus Crew SC operator Anthony Precourt. Suffice it to say, Austin Bold FC recently announced it would be relocating to Forth Worth, Texas citing low attendance numbers as a direct result of Austin FC's success.
The official statement from Austin Bold FC read in part, "We love the Austin soccer community and the sport, and are pleased to see it grow. We had hoped there is room for two teams to succeed in the market, but also need to make a decision that's best for the future of the team."
It is almost a foregone conclusion that the Las Vegas LIGHTS will sadly get crushed in the excitement of an MLS team forming in their own BACKYARD.
St. Louis FC, which had competed in the USL Championship since 2015, announced that it would be shutting down after the 2020 season upon receiving news that MLS expansion club St. Louis City SC would be kicking off in 2023. One can only guess that Charlotte Independence, which plays in the USL League One, may also be negatively impacted by MLS expansion team Charlotte FC, which will begin play in 2022.
The latest MLS expansion city candidates are Las Vegas, Phoenix, and San Diego — all three currently have teams competing in the USL Championship. While USL teams Phoenix Rising FC and San Diego Loyal have been specifically mentioned as the ownership groups attached to potential MLS expansion initiatives, there is no such connection in Las Vegas. Although the Nevada city has emerged as the front-runner for the next MLS franchise, none of the ownership groups currently vying for MLS inclusion are associated with the Las Vegas Lights, who have been competing in the USL Championship since 2018. It is almost a foregone conclusion that the team will sadly get crushed in the excitement of an MLS team forming in their own backyard.
Publicly, USL leadership has taken the stance of viewing the ending of the partnership as a unique opportunity to establish its own distinct identity apart from MLS. Its stated goal to implement a promotion and relegation model is a key motivating driver. In addition, USL president Jake Edwards proposed a major change in the league's schedule to coincide with the European fall-to-spring calendar as a way of better aligning itself with the international transfer market. It will be interesting to see whether they will be able to successfully implement these drastic changes in the coming years. Edwards has set a target date of 2026 for this new format — the year when the men's World Cup will be hosted by the U.S., Canada, and Mexico.
MLS Next Pro is being touted as a platform to help complete the pro player pathway and empower local communities to accelerate the future of soccer in North America. Its stated goal is to improve and grow the sport through the new professional league.
For now, the dissolving of their partnership has played out cordially in their official statements. For the sake of the sport's growth in America, it would befit the two sides to continue to be well-wishers of each other's ongoing efforts. However unlikely, we can only hope that this will be one of the rare occasions in which the termination of a partnership doesn't have an acrimonious ending.