They have a flashy crest, celebrity ownership, and bold outlook, but can Inter Miami CF stand out amongst all the noise in Magic City?
On the precipice of its first season, Inter Miami CF has an incredible opportunity to not only make its mark in MLS, but also in the glamorous 305, where there are more entertainment options than grains of sand on the seashore.
Owner David Beckham had his work cut out for him when he signed his MLS contract with the LA Galaxy in 2007 that included ownership of an expansion team. Now, more than a decade later, Inter Miami CF is finally materializing and will make its debut in 2020. But while there's been a fair share of hype behind the club's inaugural season, can that extend past the honeymoon phase, or will it be just another pro sports team in Miami that struggles to fill seats?
Here are four ways that the team can make its mark in South Florida.
1. A Dope Stadium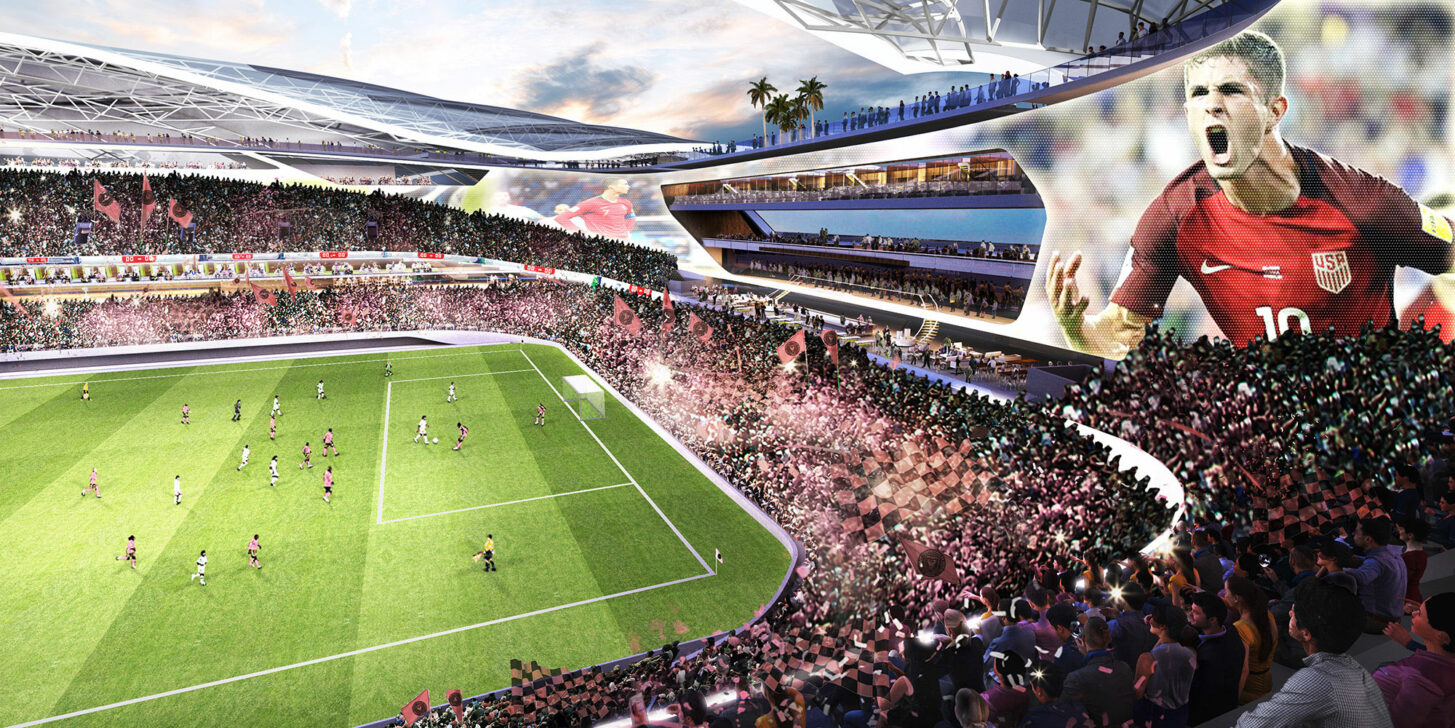 Any Miamian has fond memories of the Orange Bowl, home of the University of Miami Hurricanes. Whether it was an entertaining international friendly or a heated college football game, the Orange Bowl was a place to get rowdy. Especially because the stadium was never really renovated, the older it got, the more intense the experience.
Many hearts were broken when the Orange Bowl was torn down in 2008, causing the 'Canes to move to a more modern and professional venue that has undergone more name changes than Sean Combs.
Four years after the demolition, the state-of-the-art Marlins Park opened on the Orange Bowl's remains, but the fancy technology hasn't created enough hype to outweigh the Miami Marlins' lackluster play on the diamond. The Marlins ranked dead last in MLB attendance over the past two seasons, averaging a sparse 10,000 fans per game both years (the stadium's capacity is over 36,000).
There's also American Airlines Arena down the street where the Miami Heat play, and while it consistently fills out, it's fairly sanitary and nothing memorable. It's clear that the void left by the demolition of the Orange Bowl still needs to be filled, and Inter Miami has a golden opportunity to do so.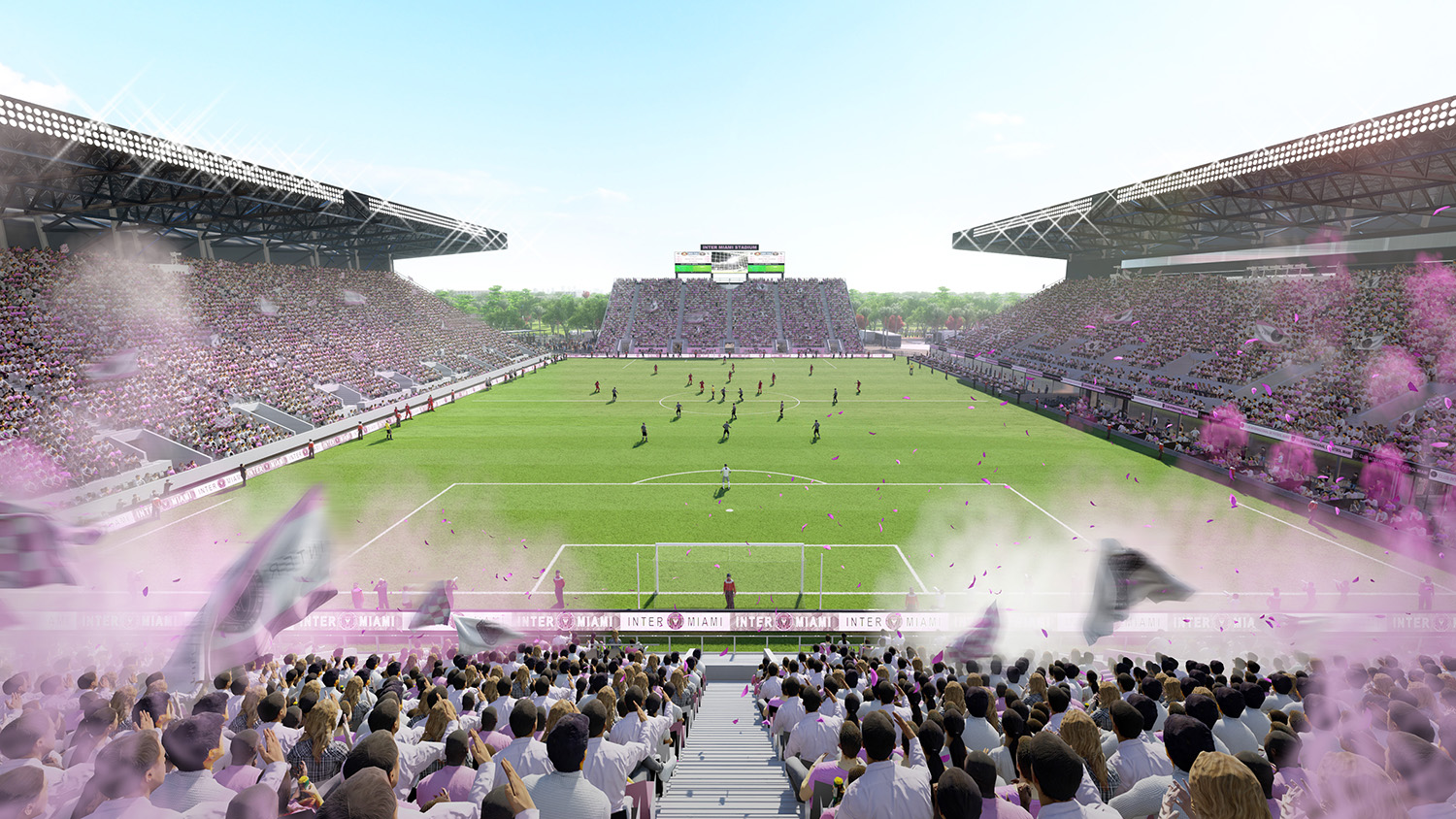 The club has officially broken ground on its temporary home and permanent practice facility in Fort Lauderdale — about 30 miles north of Miami — where it will play until the ambitious Miami Freedom Park project is completed. But it doesn't matter where the team plays location wise, as Miami is a decentralized city where people are willing to travel around for the right experience. If Inter Miami can tap into the nostalgia and thrills that the Orange Bowl was able to create while also bringing something new and exciting, then the people will come back for more and more.
2. Fresh Kits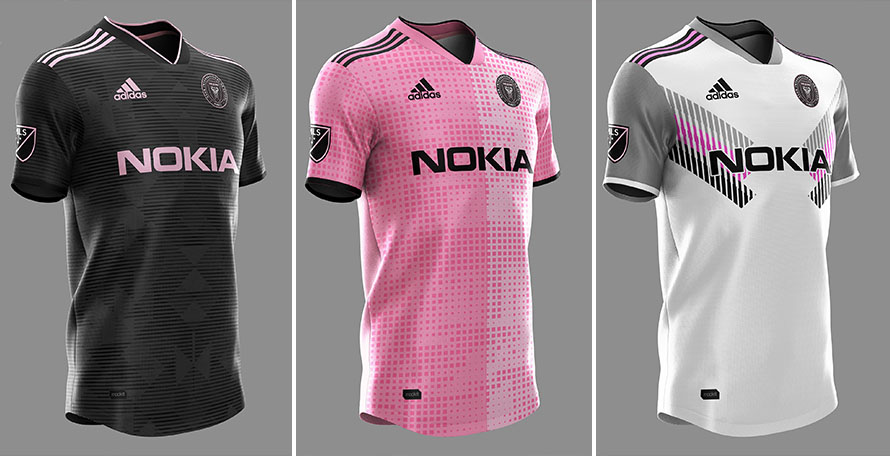 Miami is easy and breezy with a lot of flash. Should Inter Miami's kits reflect that, the city will be all in. The white, black, and pink color scheme blends nicely with the vibrant tropical atmosphere of South Beach. But color isn't everything.
From Manchester United to Juventus, we've seen several clubs try their hands at pink kits in the past, and the results have ranged from mediocre to dazzling. The execution has to be on point, and Inter Miami can capitalize on good branding to make a statement.
It definitely needs to make sure to have some sort of Miami Vice alternate uniform with some splashes of teal to tap into the broader role the 305 holds in pop culture. The Miami Heat did a pretty decent job of this last season.
3. A Superstar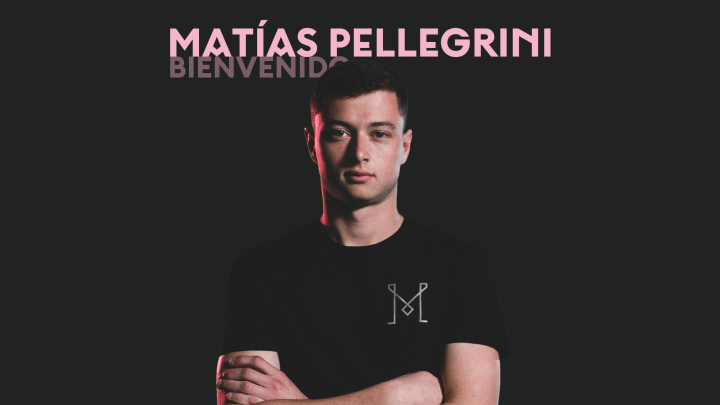 Miami loves celebrities. Gloria Estefan. Pitbull. Sylvester Stallone. All huge names that call the 305 their home. The city is oversaturated with entertainment options and places promising to see — or be — the next big thing. The Heat got LeBron James to take his talents to South Beach where his platform elevated times a million. And while the Dolphins are in the midst of a dismal season, any list of all-time NFL greats would be littered with Hurricanes alums who claim Miami as the place they first got their swagger.
Inter Miami already has a good start with one of the most famous football players ever at the helm in Beckham. They just picked up five players in the MLS expansion draft, most notably New York FC defender Ben Sweat and LAFC midfielder Lee Nguyen. Additionally, they have a slew of exciting teenage talents led by Argentinian designated player Matias Pellegrini.
But there's still a glaring absence of a star that will not only carry the team on the pitch, but draw hype from the crowd. LAFC nabbed Carlos Vela ahead of its inaugural season in 2018 — could Miami pull off something similar?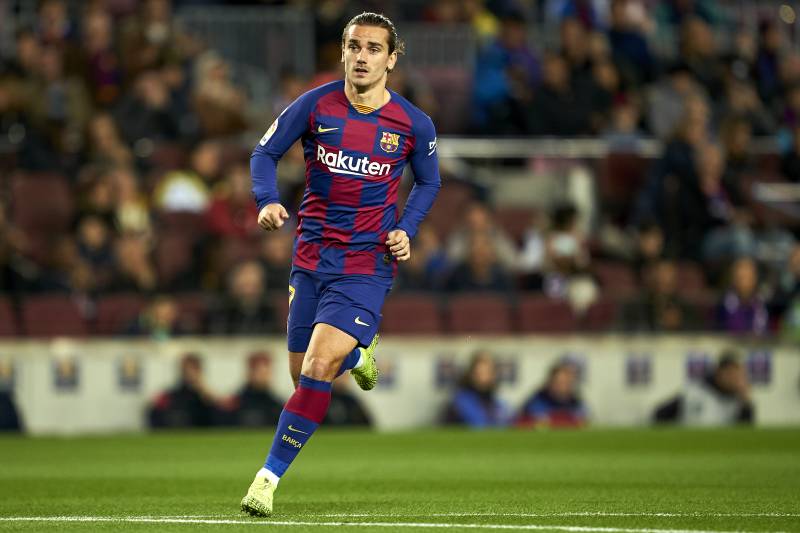 Barcelona phenom and reigning World Cup champ Antoine Griezmann has previously indicated he'd be interested in joining Beckham if he came calling. While the 28-year-old striker would presumably want to finish out his prime years with the Catalonian powerhouse, don't be surprised if we see him stateside by his age 30 season.
Or instead, maybe Inter Miami could find someone more relatable to the vibrant Latin culture of the city — which leads us to our next point.
4. Tap Into Miami's Latin Heritage
View this post on Instagram
Miami is really part of Central America. Spanish is just as common as English and the right cup of cafecito is more important than making sure your hair is gelled just right. Ok, maybe not quite that far. But for Inter Miami to truly become part of the culture of the city, they have to embrace the Latin heritage — something both present in the country's most successful clubs, and glaringly absent in the U.S. national team.
Make sure to utilize Spanish as much as possible. Have partnerships with local restaurants and eateries that reflect what the people want. Did we mention cafecito?
We're excited to see what the fledgling club can bring to MLS, and if Inter Miami takes these notes, they will have a solid chance of winning over the people in a city that has the world at its feet.