As 2020 comes to a merciful close, we once again take a look back at the best the year had to offer. We continue with the 10 best boots and sneakers from 2020.
Boot brands had to do more to garner consumers' attention this year than ever before, as launch events and major tournaments were canceled or postponed and many consumers were unable to play the beautiful game due to COVID-19 restrictions.
But they say scarcity breeds innovation, and manufacturers were forced to be more creative in 2020, resulting in some solid boot and sneaker releases. Football may have stopped for parts of 2020, and that left us in the cold, but the spark that these boots and sneakers provided kept our flame lit when we thought that we might never get to express ourselves on the pitch ever again.
10. PUMA ULTRA 1.1 "The Drip" (Unisport 25th Anniversary)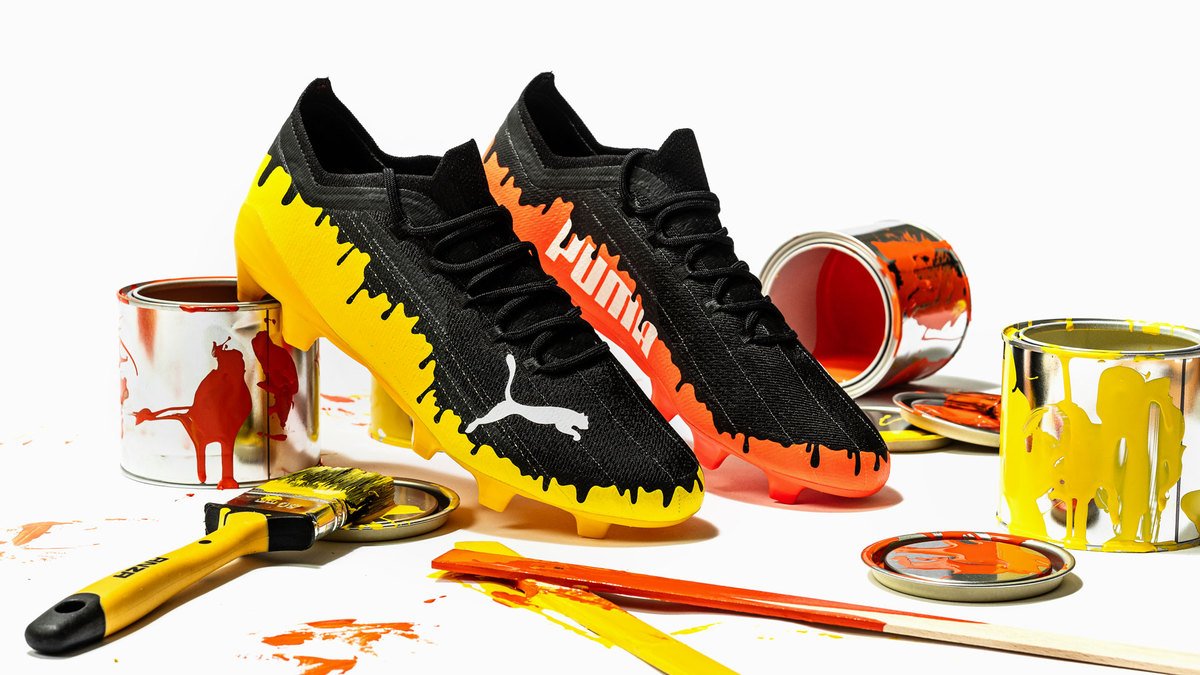 PUMA continued to crush the limited-edition game this year, as it cooked up another spicy pair for European sporting retailer Unisport's 25th anniversary. Aptly titled "The Drip," this version of PUMA's headlining speed boot was limited to 95 pairs, and it would surely be a major flex if you were to rock up to your local pitch in these stunners.
9. Nike Future DNA Pack
Known for retroing their iconic lifestyle sneakers — from Air Maxes to Jordans — Nike gave their football boots the retro treatment heavily throughout 2020. While the Swoosh didn't give us the original boots with updated tech like they did with last year's T90, the retro-inspired Future DNA pack was a satisfying alternative nonetheless. Iconic colorways inspired by boots of years past are instantly recognizable for any boothead, and even pro ballers are still wearing their favorite versions from this pack.
8. adidas Predator Human Race (Pharrell Williams x Paul Pogba)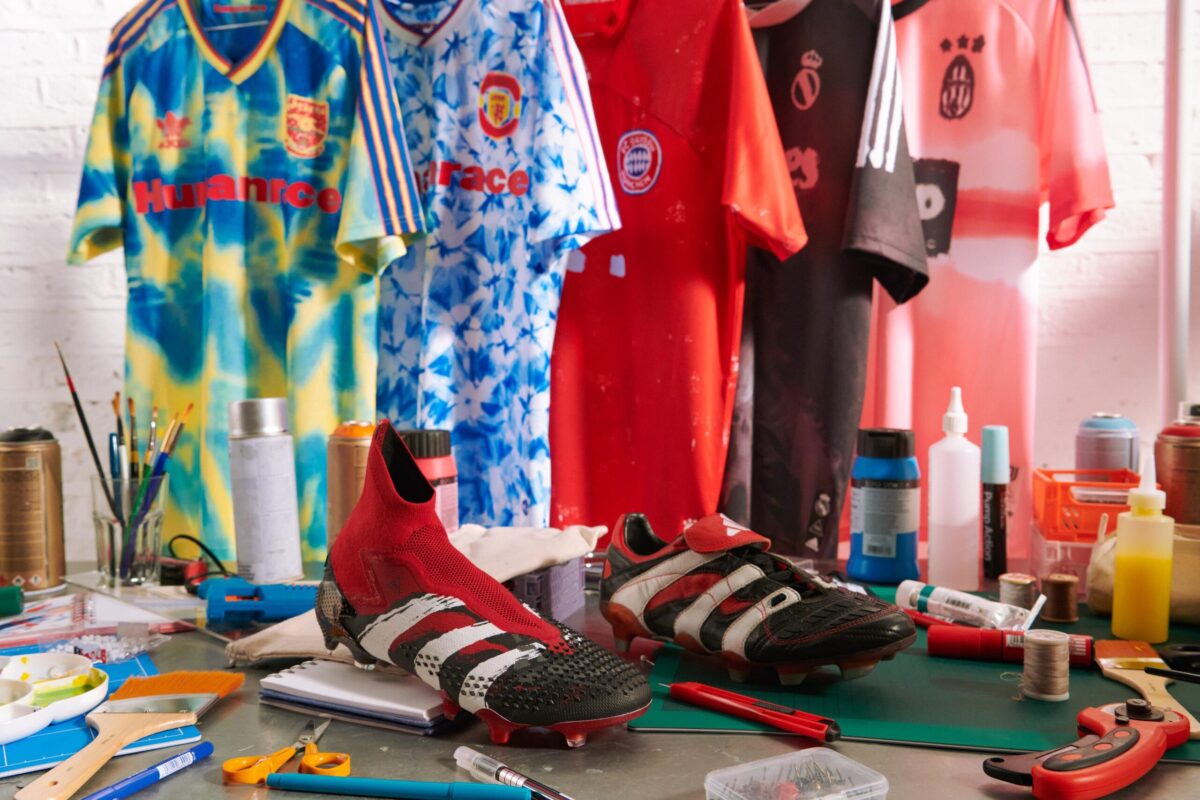 Pharrell Williams has been pumping out different products under the Human Race label for adidas, and his most recent foray is into the world of football. In addition to his version of four classic kits for the German brand's biggest teams, Williams also created a playful rendition of the old-school Predator. Two of the coolest people to be part of the adidas brand, Paul Pogba and Zinedine Zidane, wore them as if Pharrell didn't carry enough clout to make this a talked-about release.
7. adidas x Reuben Dangoor Predator 'Unity in Diversity' Pack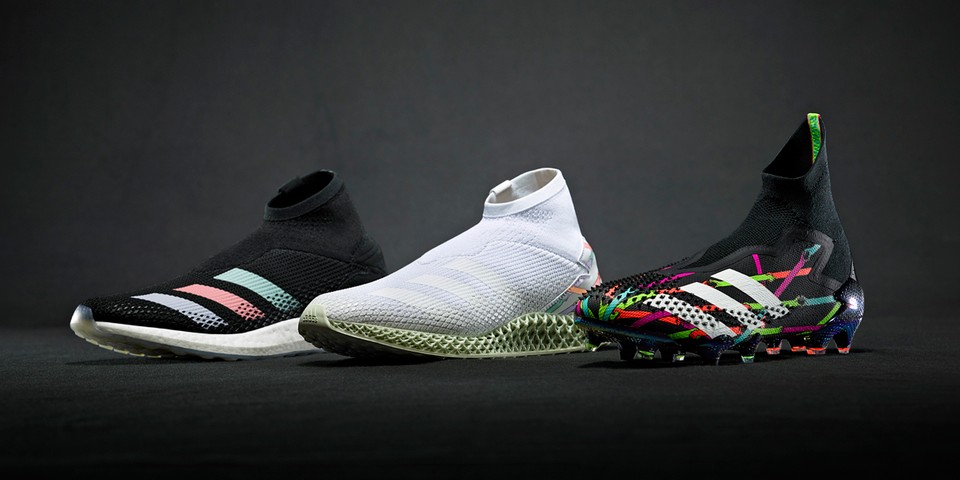 Artist Reuben Dangoor cooked up a pack that should have received more praise. A beautiful representation of the importance of diversity, encapsulated in the tools used in a game that is all too often marred by the actions of those that preach hate. The message is subtle in its own way while speaking volumes to those who are ready to listen. Dangoor is bringing his talents to the world of football, and I hope we continue to see his immense talent in the years to come.
6. Nike Mercurial 'Safari'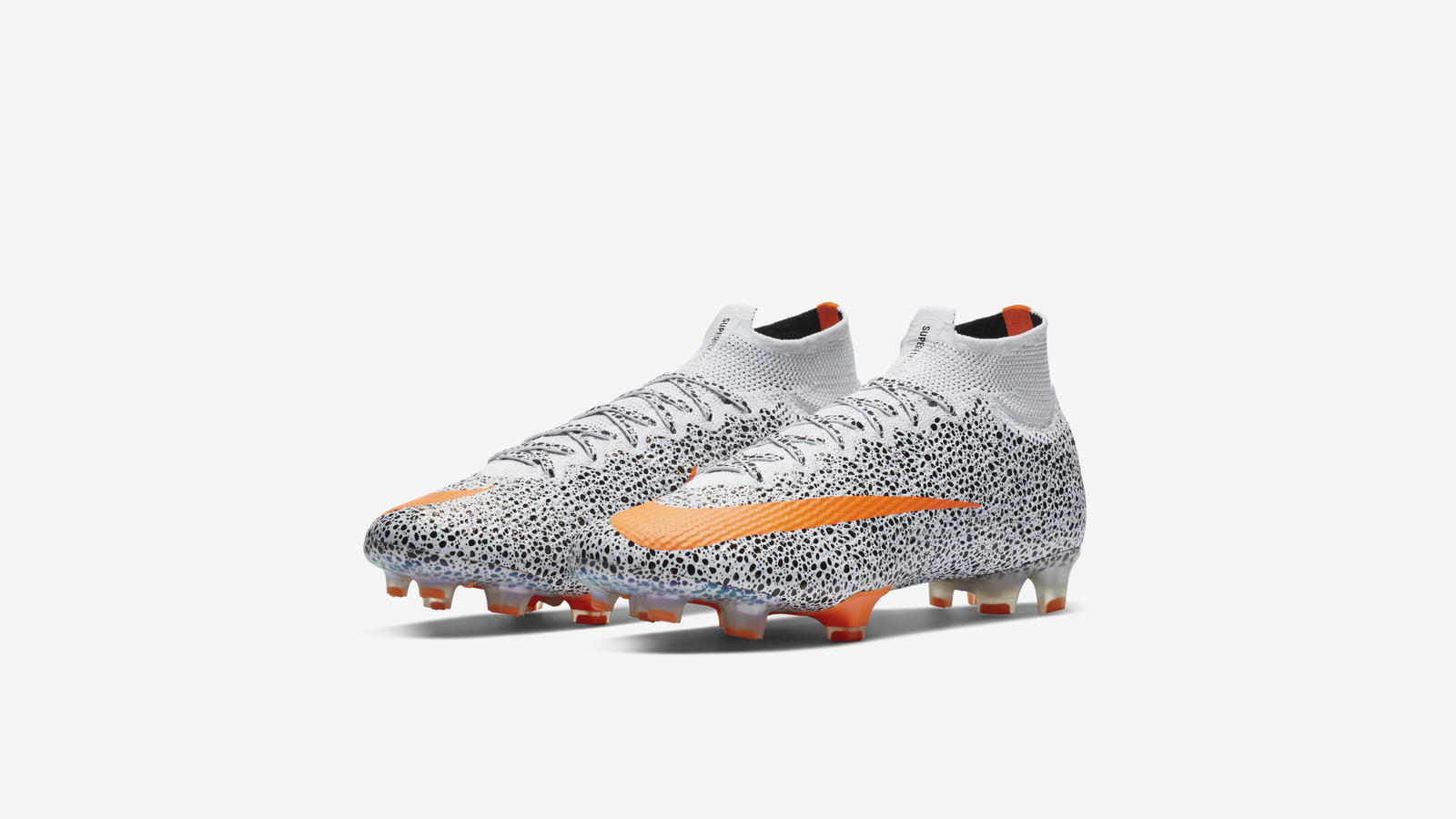 The Nike Mercurial line is possibly the most historic football boot silo, only rivaled by the adidas Predator for popularity. The release of the Mercurial 'Safari' goes way back in the history books. The first Safari boot was released in 2010, and served as Cristiano Ronaldo's first-ever signature boot while also bringing on legendary shoe designer Tinker Hatfield, who designed the original Nike Air Safari. Ten years on, and Ronaldo is still banging in goals with these flashy boots.
5. Nike Mercurial 'SE11' (Jadon Sancho Signature)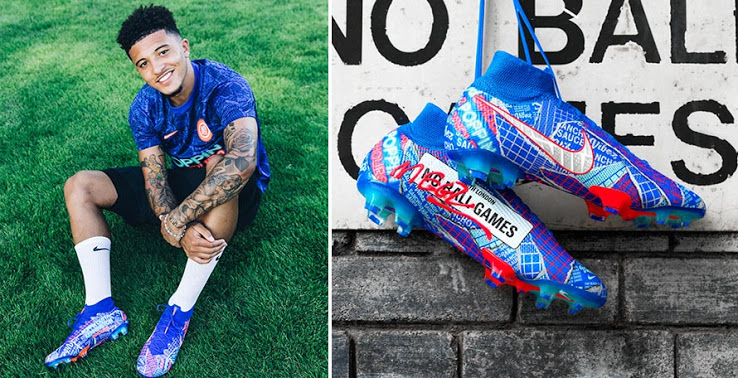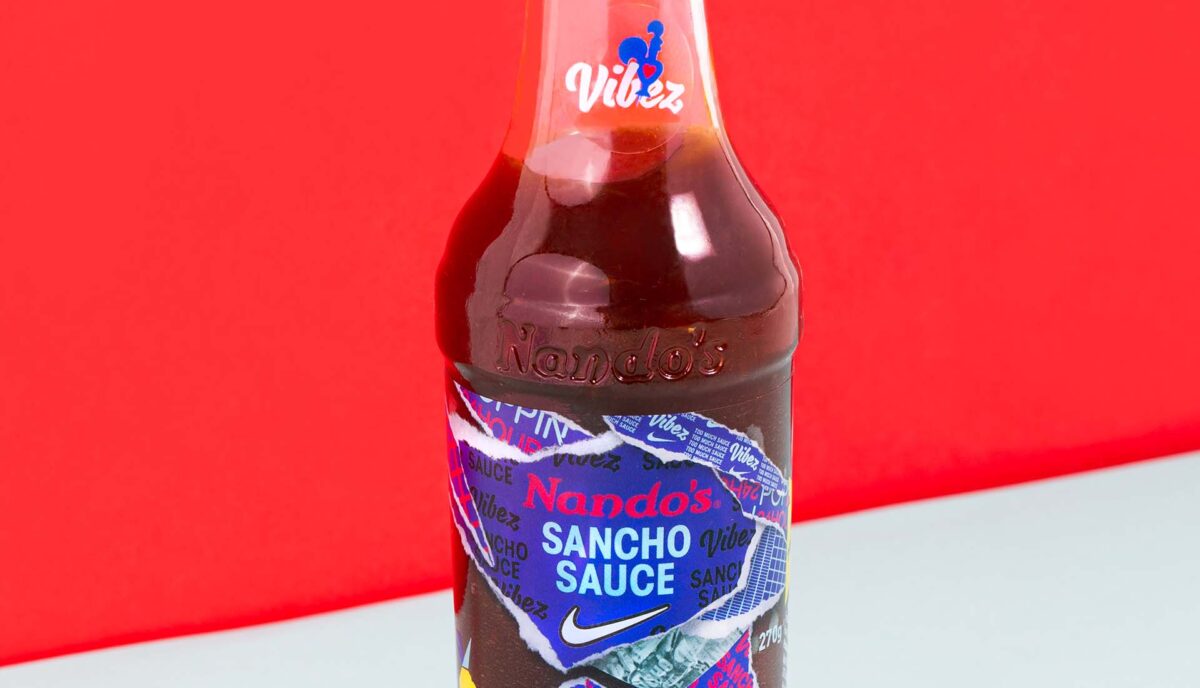 Nike's search for the next headline star has begun, and the race is clearly between Kylian Mbappe and Jadon Sancho. Both have received signature edition Mercurials, an honor reserved only for the greatest in the game. Both editions are eye-catching, but Sancho's collection that surrounds the shoe release puts him above Mbappe. Sancho received a limited-edition Nando's sauce, as well as lifestyle options that show how much 'sauce' the young don has.
4. PUMA King Top DI 'KidSuper'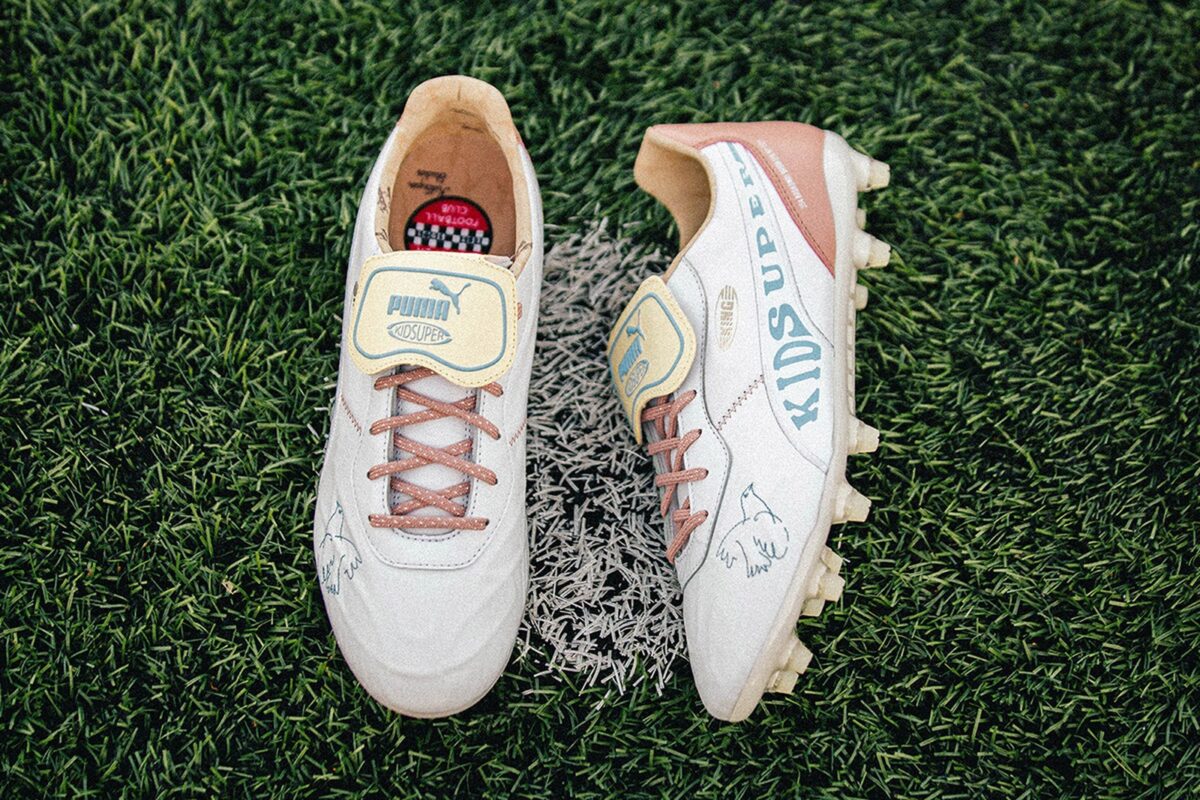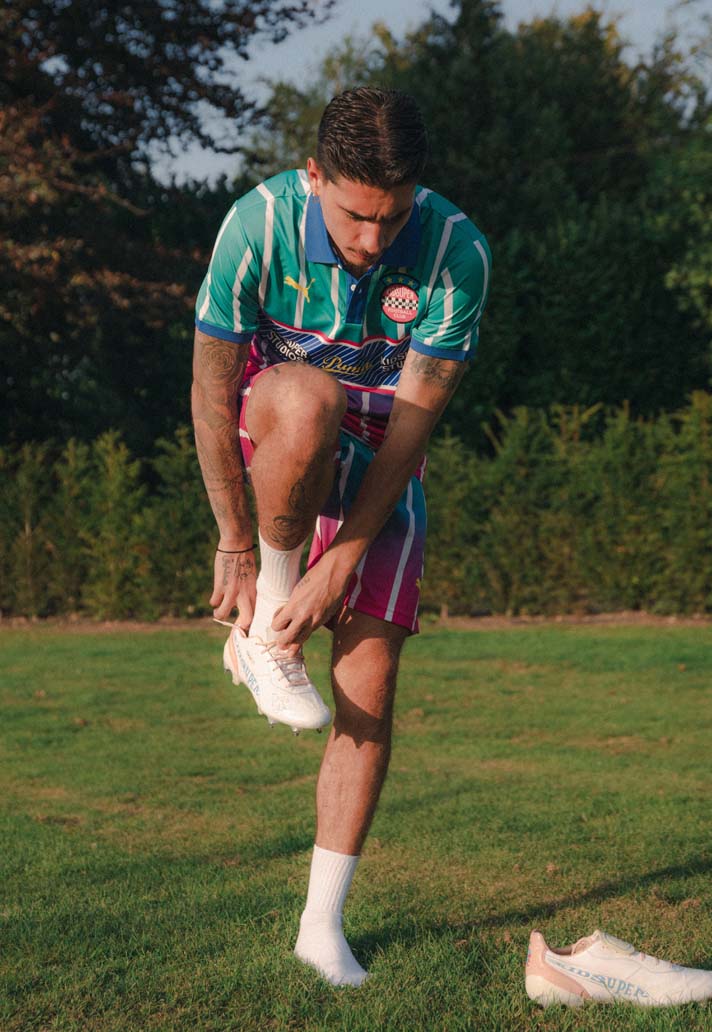 Any devoted reader of Urban Pitch will know how much we love Hector Bellerin (I may be the one carrying the flag). His fashion legend continues to grow, as he was selected to be the poster boy for PUMA's collaboration with New York-based streetwear brand, KidSuper. These pastel boots will let everyone on the pitch know that you refer to your clothes as garments, and enjoy anything preceded by the word "artisanal" (not that that's a bad thing). Remember, Bellerin only creates art (and foul throws), and these boots do more than enough to break into the top five boots of 2020.
3. adidas Predator Remake 'Japan Blue'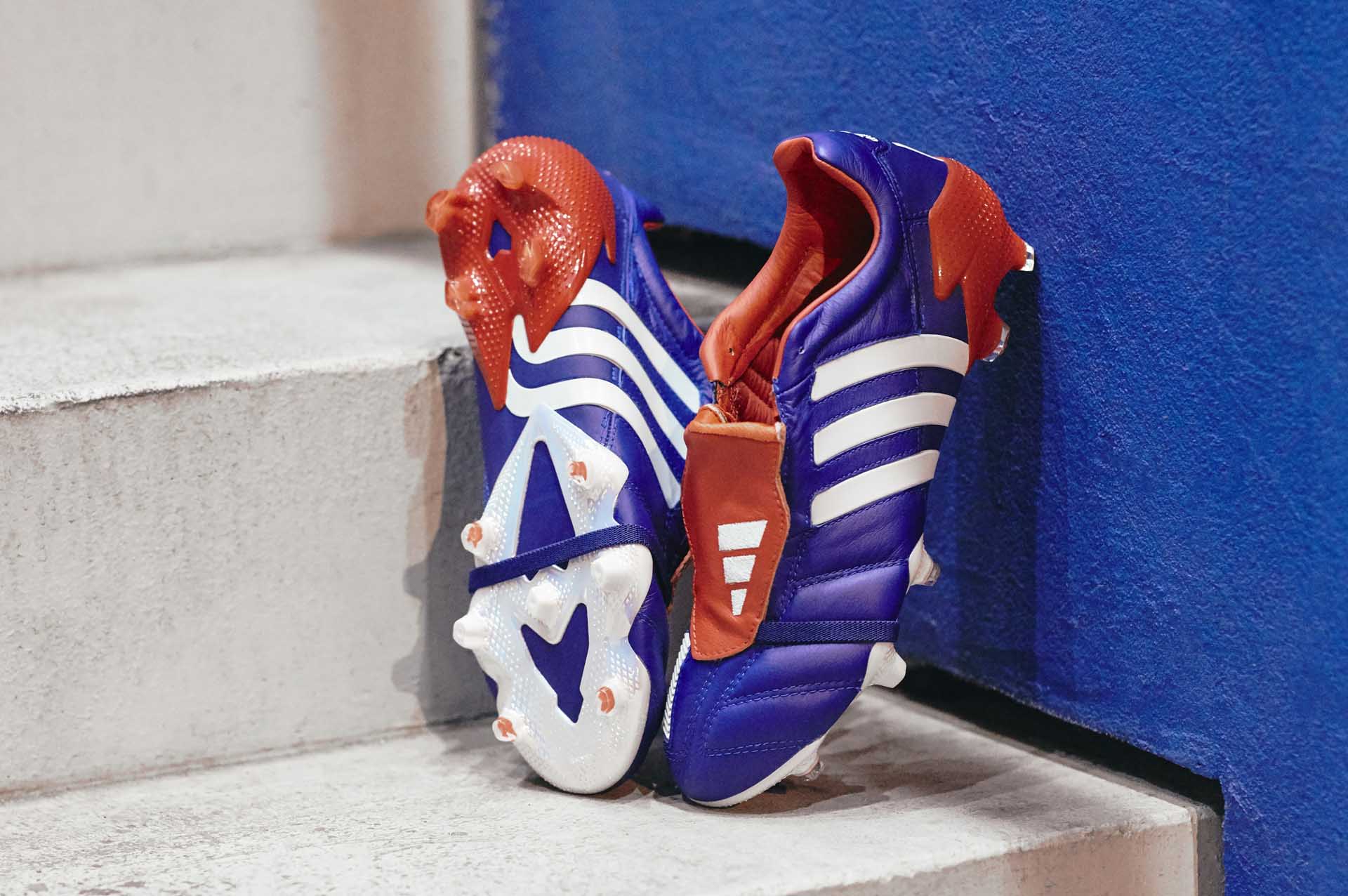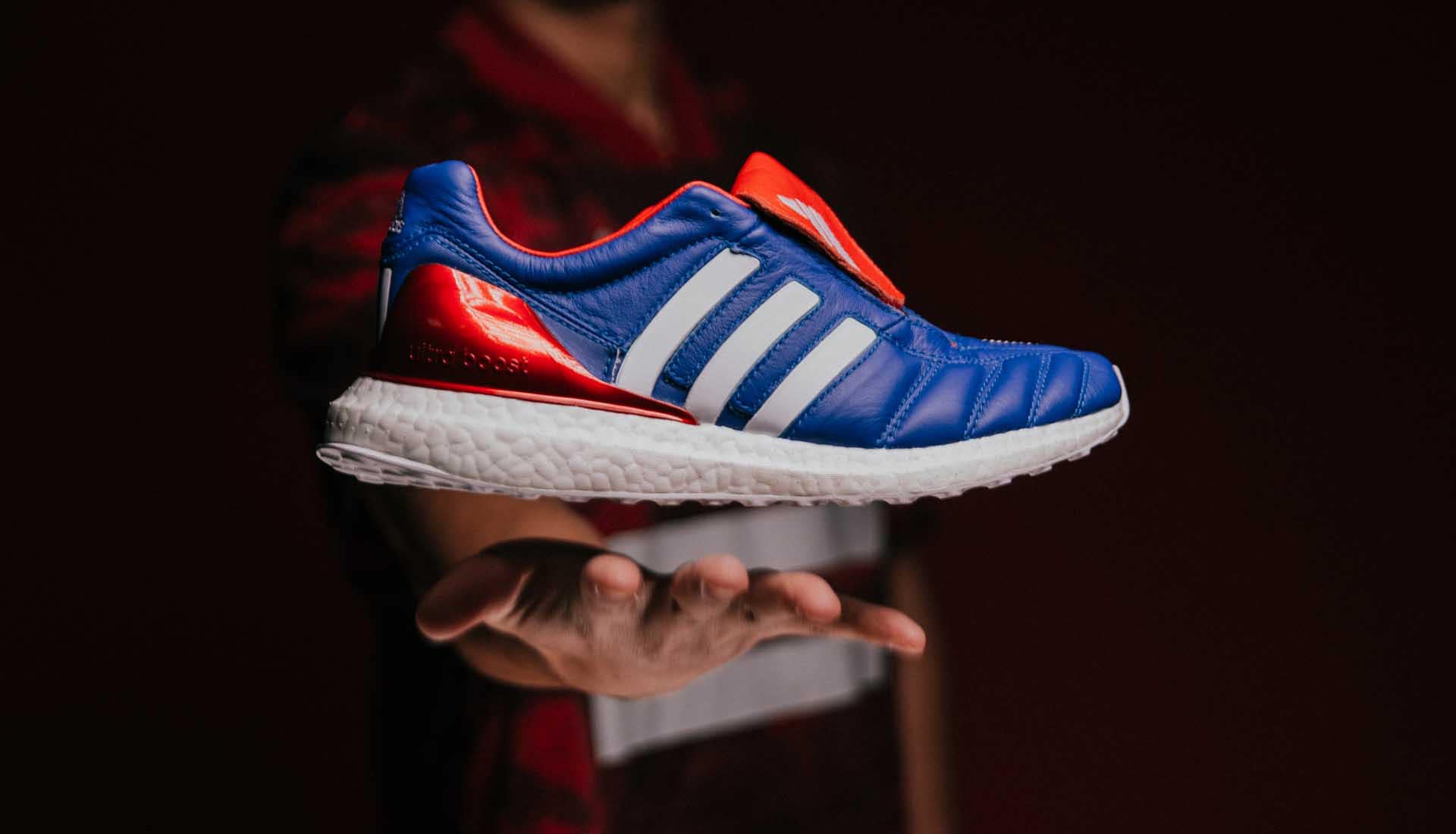 The second Predator to make this list is one that will give people serious nostalgia. These boots were remade to look like the 2002 Predator Manias in the ever-famous Japan Blue colorway, while incorporating a modern soleplate and a few alterations to the leather and rubber striking elements. These boots are a work of art and were in serious contention for the boot of the year.
2. adidas F50 adizero Memory Lane Pack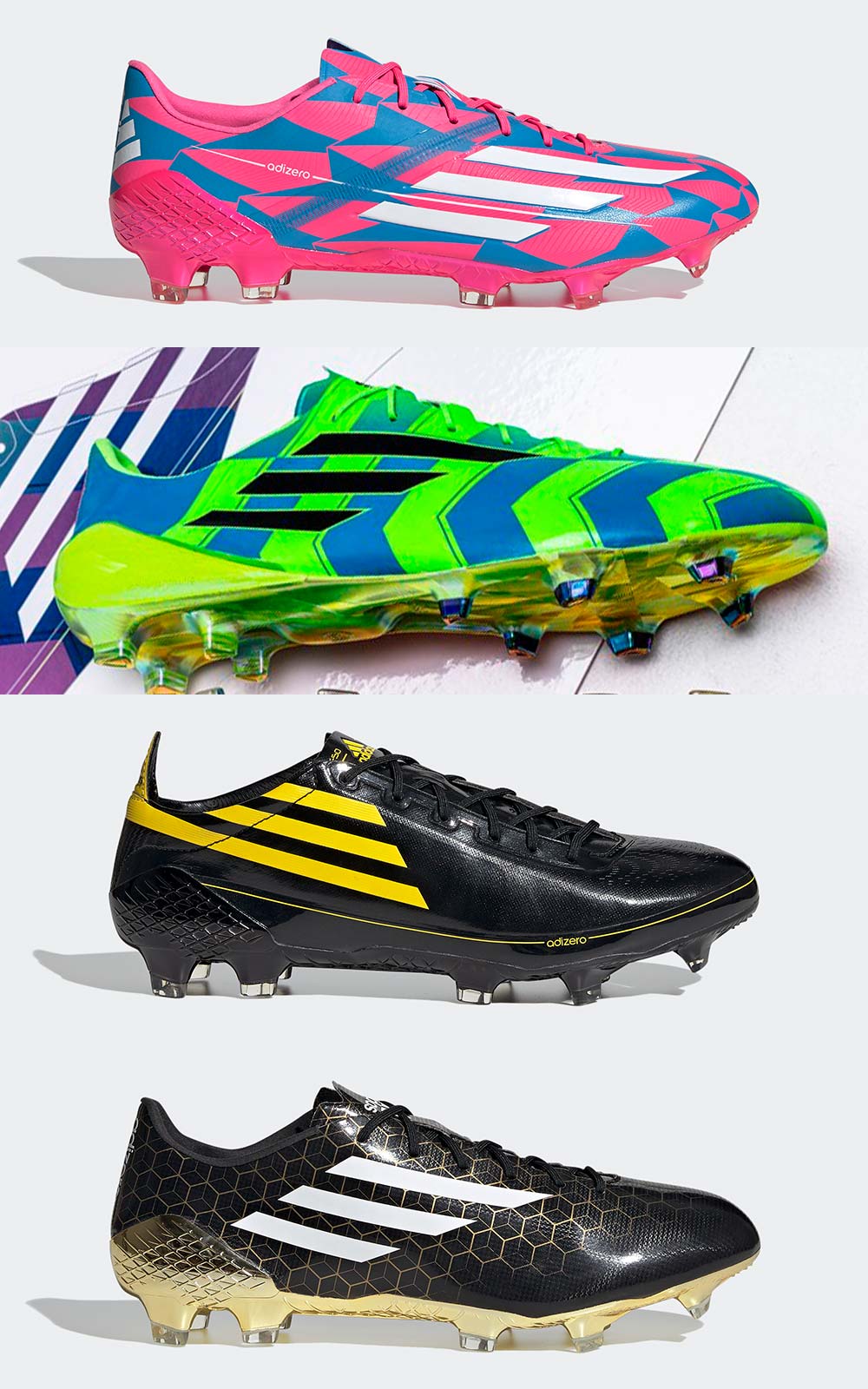 As is the norm in 2020, boot pack releases stole the show. Connecting a thread between stories has become a popular way to interest people in the newest colorways. For its Memory Lane pack, adidas went one step further and brought back the six most popular uppers from the storied F50 lineup and put them on the carbon fiber soleplate of the X Ghosted. People have been crying out for real F50 remakes (not like the F50 tunIt remake we saw last year), and adidas finally blessed us with some incredible reduxes that would each make this list individually if we excluded boot packs. Each boot will release at a different retailer, and will be in extremely limited quantities.
The Worst Boot Release of 2020: Balenciaga Soccer Sneakers

Before we get into our No. 1 selection, we have to mention the absolute worst boot that saw daylight in 2020. Spanish high fashion house Balenciaga released a series of $725 football boots that look like something you can find in a Walmart bargain bin, and they are apparently designed for…casual wear? Those bold enough to don these on the pitch are subject to a Peter Crouch-like two-footed tackle within the first five minutes. These boots have got to be the worst release of 2020, and if you want to argue with me, my social media is linked to my profile.
1. Nike Mercurial and Presto 'South Korea'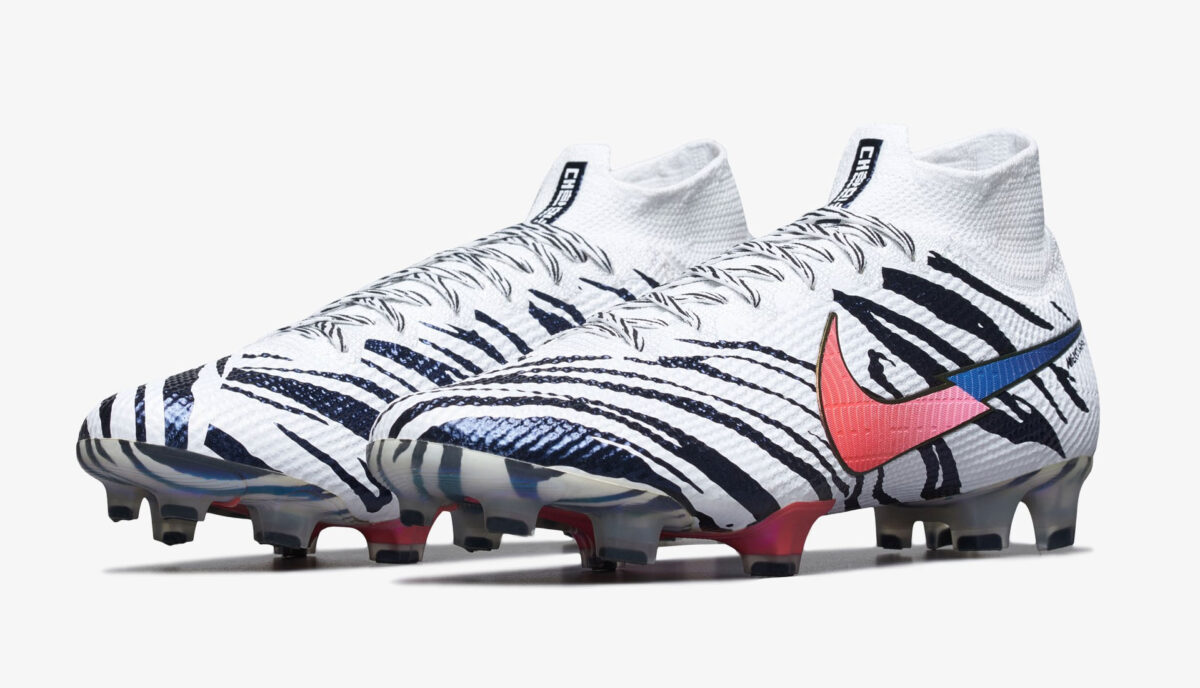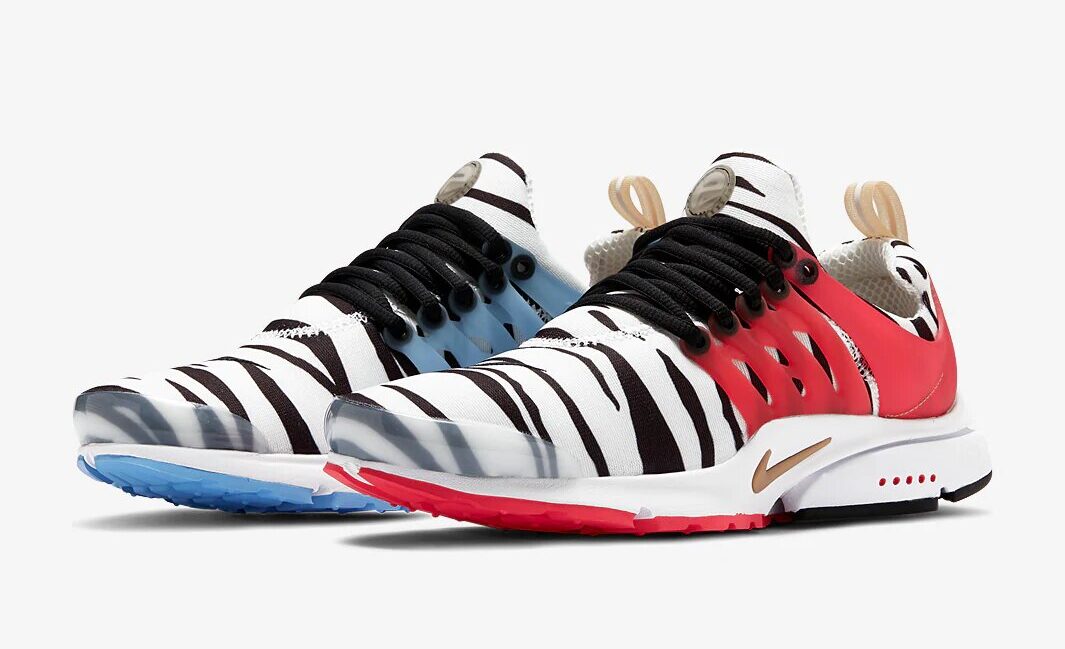 The best boot/sneaker release of 2020 comes to you via Nike in the form of the South Korea pack. This included some crazy clothing pieces, but the stars of the show are the Mercurial and the Presto. These garish kicks balance the line between classy and cocky and are certainly head-turners. Unfortunately, I took the loss on the SNKRS app for the Prestos.
What was your favorite boot/sneaker release in 2020? Let us know in the comments below.