Timothy Weah and Kyle Duncan are both rising American soccer stars — and they've also been nearly inseparable since their childhoods. In our latest episode of Face Time, we sit down with the two cousins to discuss just how close they actually are, various events they run in New York City, and what they get up to off the pitch. 
"That's my brother right there," Kyle Duncan says with a smile.
"Big family," Timothy Weah echoes.
The two standout footballers aren't actually brothers, but as cousins, they're the next closest thing. They spent most of their childhoods together, rising up the youth soccer ranks both in New York and Florida while also competing in different sports including track and field.
Soccer would of course prove to be both of their futures, and the pair landed in the New York Red Bulls Academy as teenagers. When Weah left for PSG, Duncan soon joined him in France with Valenciennes, continuing the trend of them playing near one another.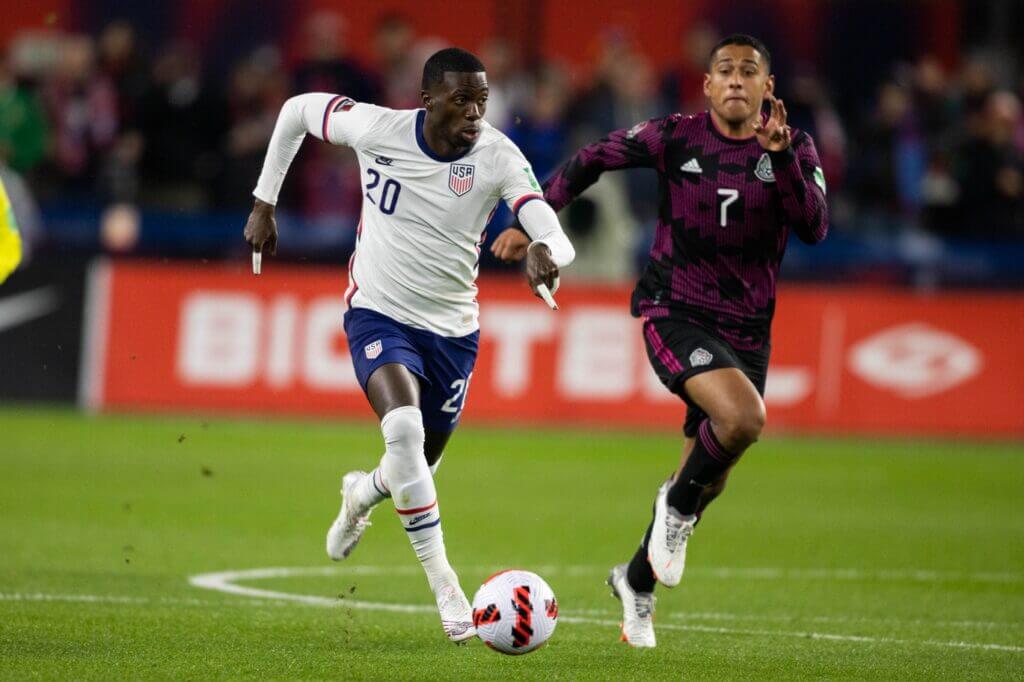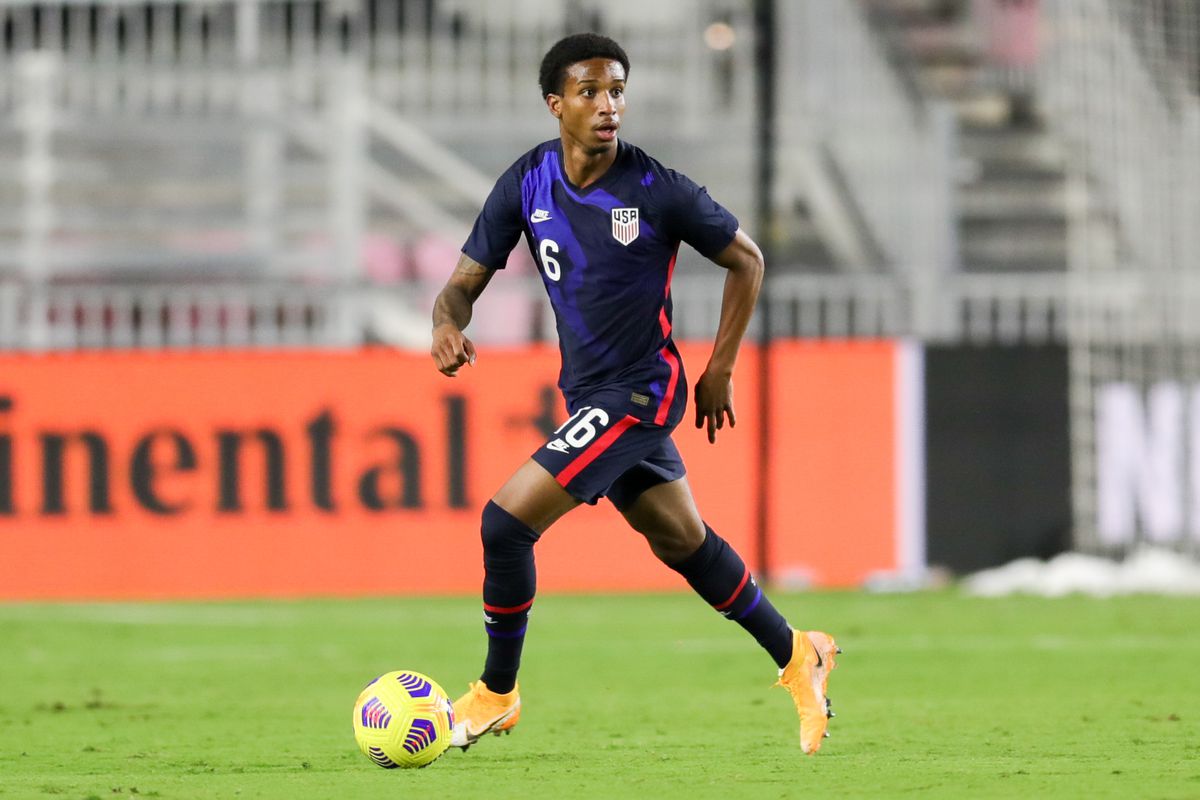 Weah would end up breaking into the PSG first team, and after a loan spell with Celtic, he's found a nice role for himself with reigning Ligue 1 champions Lille. More recently, he's become a breakout star with the United States men's national team in their ongoing campaign to qualify for the 2022 World Cup. In the latest window, he earned back-to-back Man of the Match honors against Mexico and Jamaica, scoring his second career international goal against the latter.
Duncan, on the other hand, has spent the last four seasons in the U.S., returning to the Red Bulls after two years in France. After yet another standout MLS campaign in 2021, he's set to rejoin Weah in Europe with Belgium's KV Oostende, whose stadium is just an hour's drive from Lille's Stade Pierre-Mauroy. The two can't get away from one another.
Despite both now being in Europe, Duncan and Weah are committed to staying connected to their roots in New York City, and last summer they hosted an impromptu pickup event complete with a DJ and special guests at Metropolitan Oval in The Bronx, the soccer complex they grew up playing at. The duo is looking to continue the tradition, but in addition to NYC they're looking to head across the country, with cities like LA and Miami in mind.
We got a chance to sit down with the duo to discuss these events, how competitive they were growing up together, and what some of their off-pitch hobbies are — including shoe collecting for Weah and dancing for Duncan.
Check out the entire interview in the video above, and subscribe to our YouTube channel for future Face Time episodes. Follow Timothy Weah and Kyle Duncan on Instagram to stay up to date with their latest moves.