Last week's second leg victories from Liverpool and Tottenham were some of the most unbelievable matches we've ever seen, but where do they rank amongst the most improbable comebacks in recent UEFA Champions League history? 
The pinnacle of all club football tournaments, this year's UEFA Champions League has been especially intriguing for even the most casual of football fans. Ajax's unlikely run to the semifinal is one of the more miraculous displays in recent memory, beating Real Madrid in the group stage and defeating a streaking Ronaldo-led Juventus in the quarterfinals. On the other side of the bracket, an underperforming Manchester United was able to crawl their way to a quarterfinal berth under the tutelage of Ole Gunnar Solskjær, before ultimately falling to Barcelona.
But nothing can really compare to the performances of Tottenham and Liverpool, two English franchises starving for a trophy. With the Champions League final now just a few short weeks away, the two come-from-behind matches from last week got us in a reminiscent mood, inspiring us to look back at some of the greatest Champions League games of the past few years.
5. Bayern Munich vs. Porto (2015)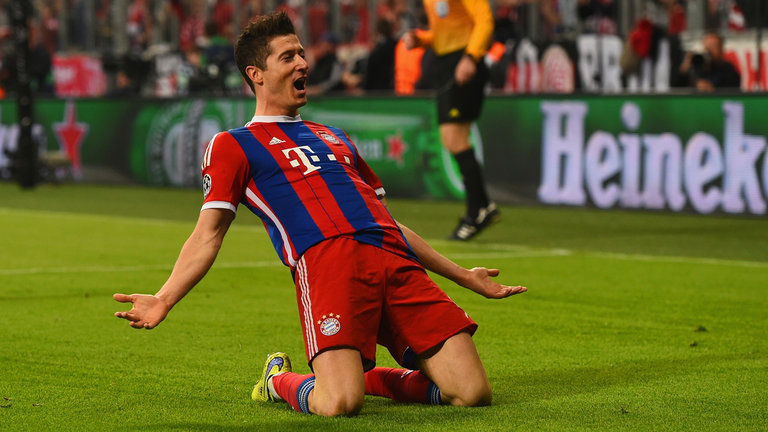 Sometimes, titans are titans. When Porto upset Bayern Munich 3-1 in the first leg of the 2015 Champions League quarterfinals, fans were beginning to consider whether or not the German dynasty was coming to a close. But Porto's first leg performance ultimately did little more than light a fire underneath Bayern, as the German giants came into the second leg thirsty for blood.
Pep Guardiola's squad immediately proved that they were the far superior team in the match against the upstart Portuguese club. Porto went the first 14 minutes of the match unscathed, but a pair of headers from Thiago and Jerome Boateng — just eight minutes apart from one another — cut any hope of an upset. 
The football that ensued was a master class of dangerous possession soccer. Less than five minutes after Boateng's header, Robert Lewandowski would score Bayern's third goal, another header that came off an intimidating display of aerial offense. Thomas Müller then scored a goal from distance that megged both a Porto defender and goalkeeper Fabiano. Lewandowski fired home a second goal, and Bayern took a 5-0 lead into halftime.
This game stands atop the list of moments in Guardiola's run as Bayern manager. Yes, Bayern was the far superior team. Yes, Porto's Fabiano committed some goalkeeper errors. But this was one of the finest footballing performances in recent memory, especially considering that Bayern's backs were firmly pressed against the wall.
4. Roma vs. Barcelona (2018)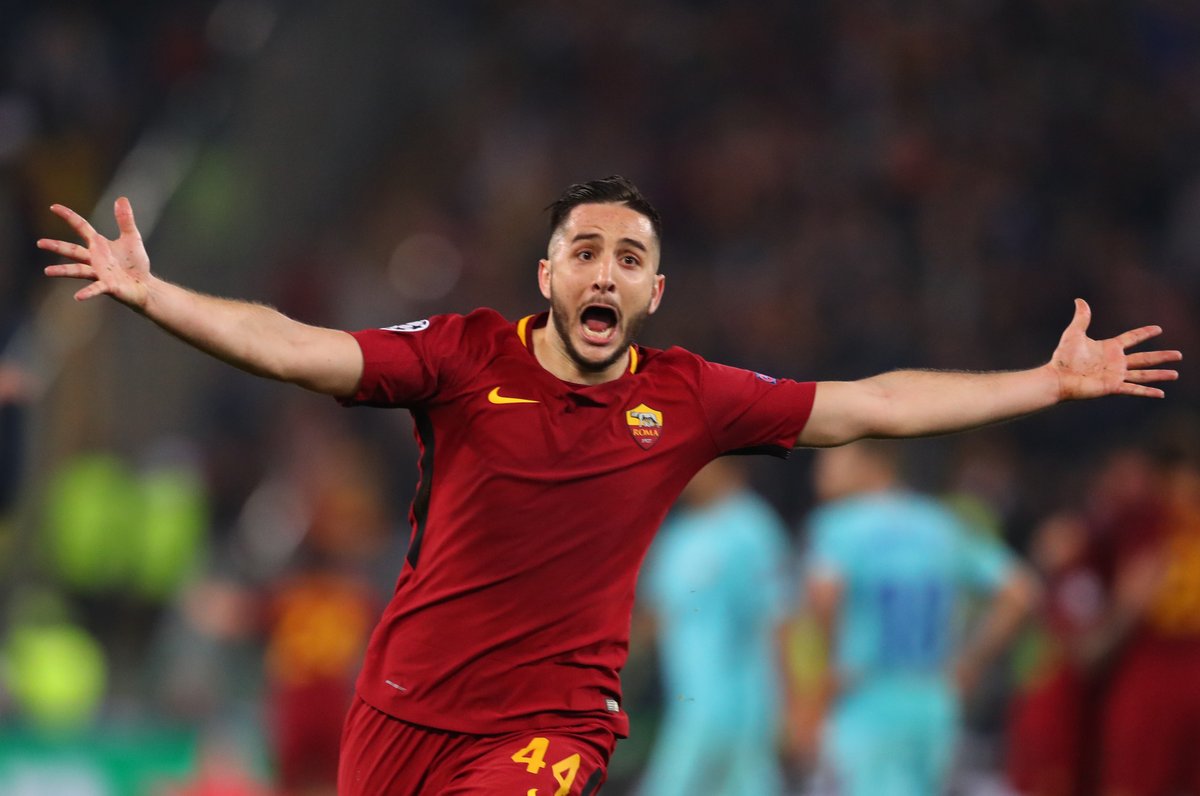 Whenever you lose to a team the caliber of Barcelona, it is entirely reasonable to feel dejected as you begin to prepare for your second leg. In the 2018 Champions League quarterfinal, Italian side Roma were tasked with beating a Barcelona team chock full of international talent. The first leg went exactly how many media pundits predicted, with Barcelona dominating throughout and defeating the overwhelmed Roma team by a decisive score of 4-1. Instead of Roma crumbling and giving in, they pulled off one of the more memorable comebacks we've seen in UCL play, giving Messi haters plenty of ammunition in the process. 
An early sixth-minute goal from Edin Dzeko gave hope to the Roma side, which became a team on a mission for the remaining 84 minutes.
Per usual, Barcelona continued to dominate in possession, but Roma was the far more dangerous squad. The Italians took 17 shots throughout the game, and consistently pressed the Barcelona defense. In the 58th minute, Dzeko took down another terrific pass that flew over the heads of Barça's back line. Dzeko was unable to score, but was fouled in the process by Barça center back Gerard Pique. Roma were awarded a penalty, Daniele De Rossi buried it, and we officially had a game on our hands.
Twenty-four minutes later, Roma would break through with a third and final goal cementing their spot in the Champions League semifinal. Kostas Manolas finished a near post corner with a scintillating header, and the Barcelona fans in Roma's Stadio Olimpico simply watched in disbelief. Despite Roma falling in the semis, their quarterfinal magic against Barcelona will forever be remembered.
3. Tottenham vs. Ajax (2019)
Tottenham's second leg come-from-behind win over Ajax was nothing short of miraculous, but given the talent difference between the two clubs, it only ranks as our third-greatest game. The match began in impressive fashion for Ajax, scoring a goal in the fifth minute to take a commanding 2-0 lead in aggregate.
Unsurprisingly, Ajax's first goal came from their 19-year-old captain Matthijs de Ligt, who won a header over Tottenham's slightly built Dele Alli, and hammered the goal home. Ajax seemingly clinched a spot in the final after Hakim Ziyech buried an absolute banger past goalkeeper Hugo Lloris in the 35th minute. Up 3-0 in aggregate, and playing in front of a raucous Amsterdam crowd, Ajax was coasting to the final — until one Lucas Moura showed up.
Moura came out of the halftime break with a vengeance, scoring goals in the 55th and 59th minutes, but he certainly saved his best for last. A last-minute push from the Tottenham side began with a heave from midfielder Moussa Sissoko and some well-played balls from Fernando Llorente and Alli. Once again, the ball found Moura's feet in striking distance, and with seconds left to play, he didn't miss.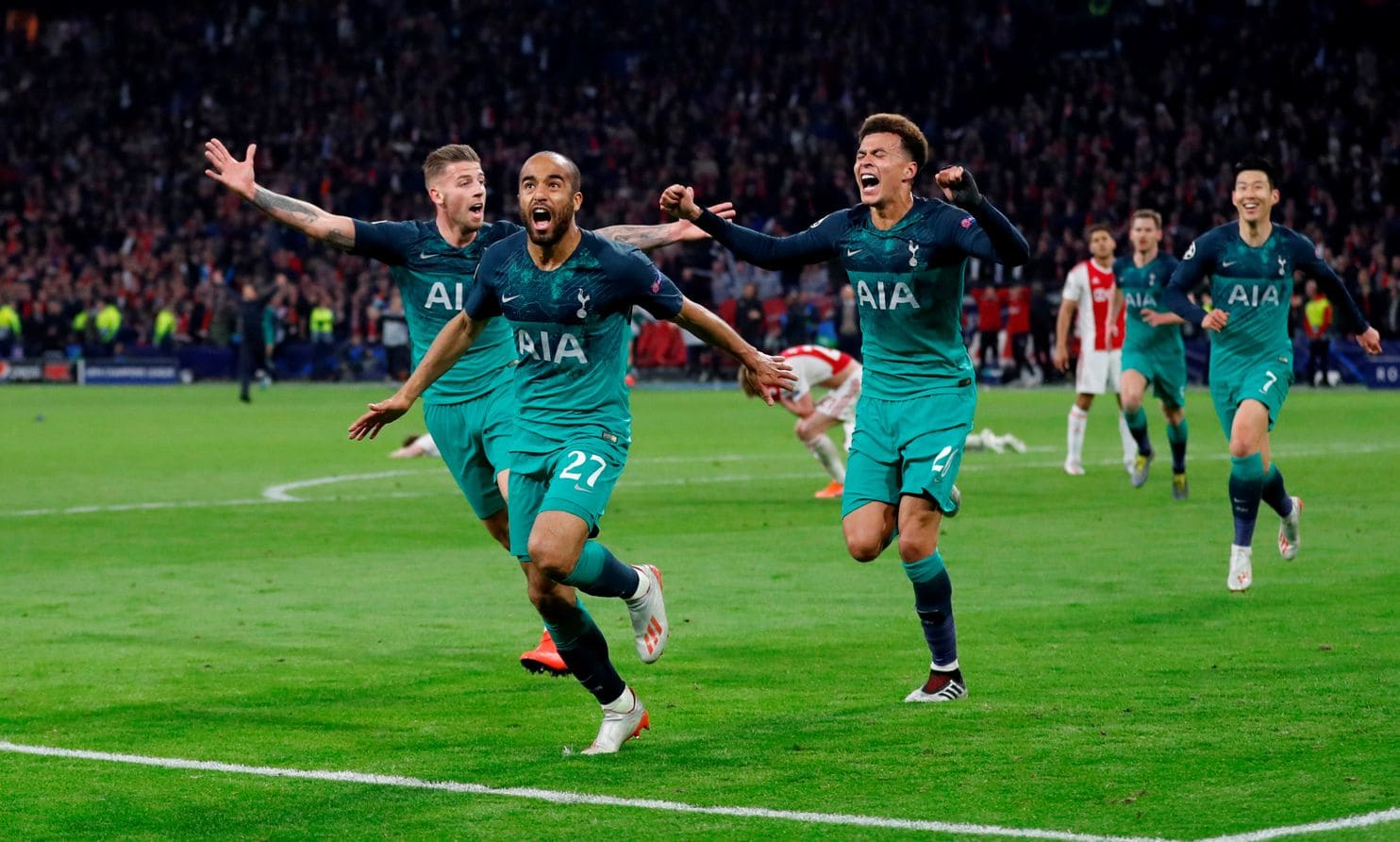 While Moura's individual performance combined with the timing of his final goal was something that I have never witnessed, given the blatant fact that Tottenham was a clear favorite heading into the semifinals, it's difficult to place this game higher than these last two matches.
2. Barcelona vs. PSG (2017)
The opposite of their woeful collapses in 2018 and 2019 (more on that later), Barcelona put together the only four-goal second leg comeback in UEFA Champions League history against Paris Saint-Germain in 2017.
Blame the "UEFA-lona" conspiracy or an epic choke job from PSG all you want, you've got to commend Barça's persistence, as four goals is a seemingly impossible mountain to summit in a second leg. A quick strike from Luis Suarez, a PSG own goal, a pair of penalties, and absolute magic from Neymar and substitute Sergio Roberto gave Barcelona a victory of 6-1 — a score that's surely still triggering to any PSG supporter.
1. Liverpool vs. Barcelona (2019)
After falling 3-0 in Barcelona, Jurgen Klopp's Liverpool side was seemingly playing for pride in their second leg at Anfield — at least that's what the rest of the world thought. With an unrelenting attack featuring phenomenal forward play from 24-year-old Divock Origi and an incredible performance from substitute Georginio Wijnaldum, Liverpool were able to stun the Spanish titans 4-0 in the second leg. The goals were downright phenomenal. Origi scored off a scramble after an unfortunate rebound off of Barça goalkeeper Marc-André ter Stegen. Then Wijnaldum took over.
Subbed on at half-time, it only took the Dutch midfielder nine minutes to make his presence known. His first finish came in the 54th minute, after Trent Alexander-Arnold's driven cross took a fortunate deflection off a defender. Wijnaldum would go on to score again minutes later, winning a forceful header over defensive stalwart Gerard Piqué.
The game-winning goal wouldn't arrive until the 79th minute, when Alexander-Arnold had a moment of brilliance, surprising the entire Barça defense with a quick corner to Origi, who placed his one-time strike between the head of Piqué and the outstretched arms of ter Stegen.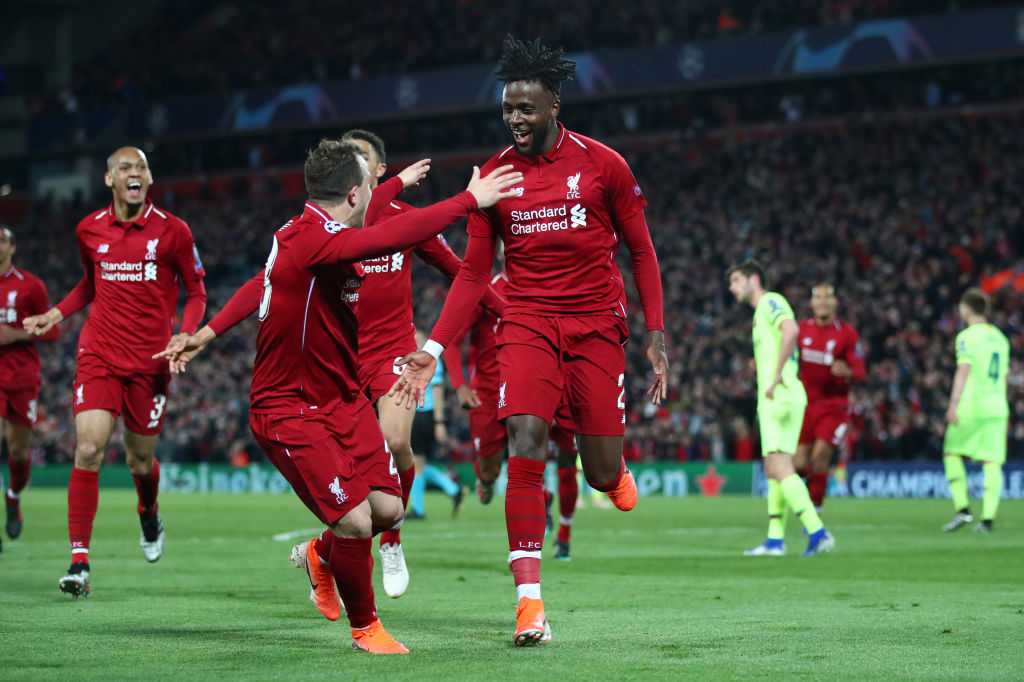 Perhaps even more impressive than the offensive output was the defensive performance of Liverpool's back line and Brazilian goalkeeper Alisson Becker. Alisson made a number of acrobatic saves that kept Barcelona's relentless attack (Barcelona controlled 57 percent of the possession) scoreless throughout the entirety of the match. Considering the opponent and the sheer gravity of the moment, Liverpool's performance is firmly entrenched as the greatest game in Champions League history.
What is your favorite UEFA Champions League comeback? Drop us a line in the comments below.