Charged with over 100 breaches of Financial Fair Play rules, Manchester City is facing some serious ramifications if found guilty. What could this mean not just for City, but the rest of the Premier League? 
For the last 12 years, life on the blue side of Manchester has been filled with bliss and dominance. Six Premier League titles to go along with a handful of domestic cups — Manchester City have been the gold standard of English football for the last decade. All that has seemed to come to a halt this season, and rock bottom came this past Monday.
After a disappointing result to Tottenham on Sunday, City got hit with over 100 charges by the Premier League after a four-year investigation. It came as a shock to the footballing world who woke up to this bombshell provided by Martyn Ziegler of The Times.
Before we discuss some of the charges and their ramifications, let's remember this is not the first time Manchester City has been charged. In February 2020, UEFA charged the club with Financial Fair Play (FFP) violations and banned it from European competition for two years. City went on to appeal that to the Court of Arbitration for Sport (CAS) and won the case. Could they possibly dodge another bullet?
The Charges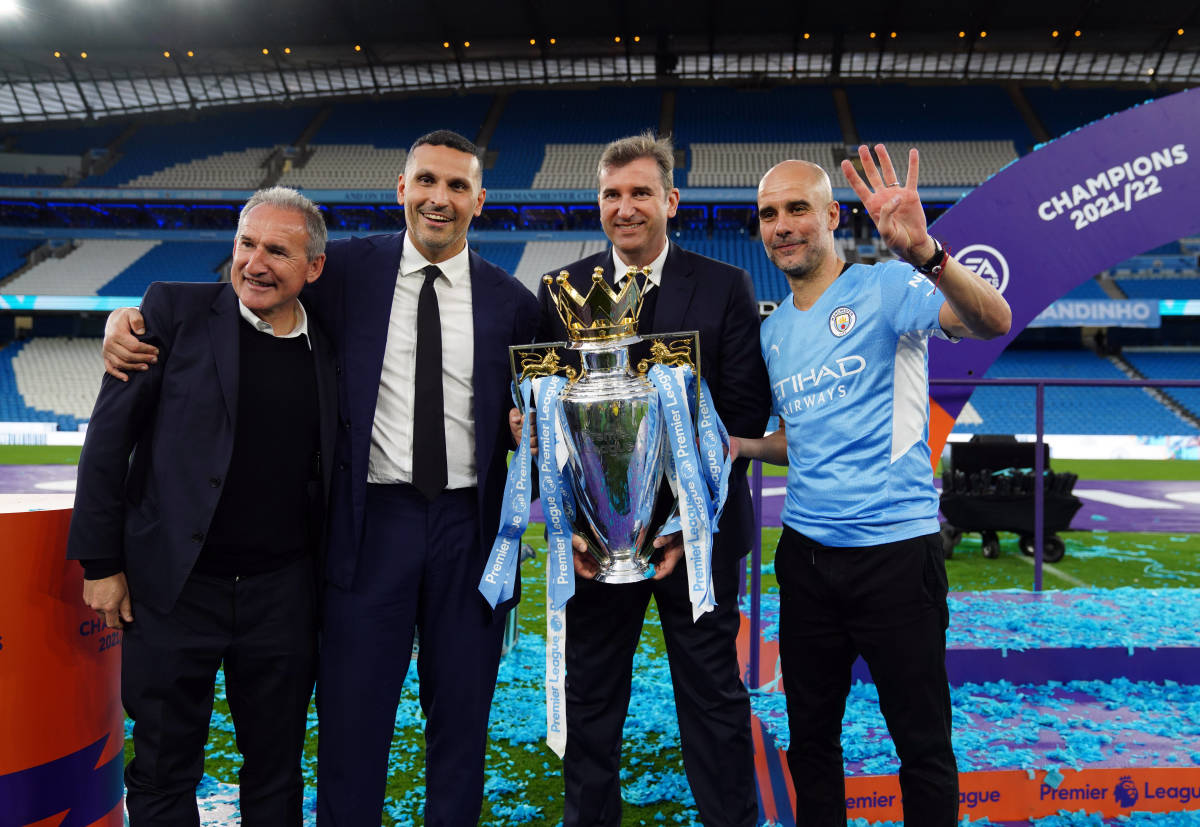 According to Ziegler, the 115 FFP breaches occurred between 2009-2018. The club could be facing a point deduction, or at the very worst relegation. Findings from the four-year investigation are largely centered around the falsification of sponsorship information and player and manager contracts.
Allegations have been made that former manager Roberto Mancini was receiving extra money on the side on top of his actual salary, and that Man City did not report his true earnings. They are also being accused of doing the same for players.
However, the charges do not stop at player salaries. City are accused of falsifying sponsorship money and in turn their total revenue. With the Premier League asking to look at the papers from the past four seasons as well, this may not just be over yet.
The Ramifications
This is unprecedented territory for the Premier League. City have been its most successful club for over a decade, and many will be looking to the league to come down hard upon them.
Meanwhile, it has to be stated that as of right now, this is all alleged. While City have been charged, they have not been found guilty. That will be determined by an independent commission headed by Murray Rosen, who coincidentally is an Arsenal fan.
If City are found guilty, there is a long range of punishments that can be handed down to them. The best case would be a fine, and worst case is the aforementioned expulsion from the league. Somewhere in the middle would be a transfer ban and/or points deduction.
Guilty or not, this isn't a particularly good look for Man City. The fact that they got charged with this once before and got off on a technicality due to time limit, makes people think they're automatically guilty this time around.
What Does The Prem Do?
If City are found guilty, the Premier League will have some tough decisions to make. One of the poster children of the league, City's fan base and pull across the world increases each year. Can the league afford to expel one of its big six? In my opinion I do not think they get relegated.
If they were to be given a fine, however, it would look like a slap on the wrist and that sets the precedent for other clubs to do the same thing. Remember that the English government is questioning the Premier League's ability to regulate itself. This could have an impact on the severity of punishment if found guilty.
This is a case that will change the Premier League forever. Owners will be looking really closely at this, and we will see if the Premier League decides to send a message.
City's Move
According to the statement released by Manchester City, they are surprised by these turn of events. They believe they are innocent and cooperated with the Premier League fairly. City have already lawyered up to prepare for this matter, hiring David Pannick, who has previously defended former UK Prime Minister Boris Johnson through the "Partygate" scandal.
City will be ready to go to war with the Premier League, as these kinds of allegations can cause irreversible damage to the football club. Also, City might feel that the government's questioning of the Prem led to these charges being brought forward. Do they think they are going to be made an example of for other clubs and owners?
For them, their reputation is on the line. A decade's worth of dominance can be erased away by one decision. The period where they started catching up to their neighbors in Manchester would become a lie.
What's Next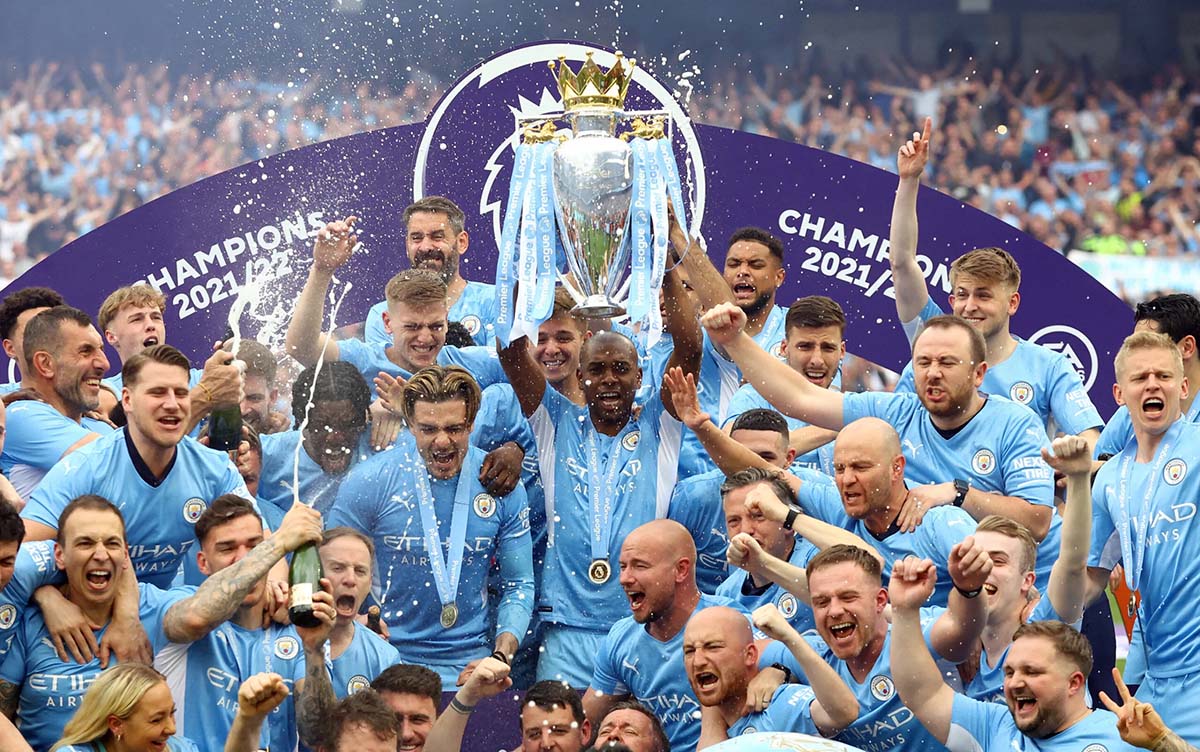 For now, all anyone can do is wait. Ziegler said this can take years to come to a resolve. Chances are this isn't settled by the commission and goes to the Supreme Court.
However for Manchester City, this can cause some heavy distractions for them on and off the pitch. Players will be questioning the people above, and top players on the market may be discouraged to join them with a dark cloud above their heads.
Pep Guardiola's reaction to this will be interesting as well. Previously he's stated that if the owners lied to him about this kind of stuff, he would walk the next day. You could imagine the dilemma currently going through his head.
And the biggest winner here might be Arsenal. Currently five points clear of City atop the Premier League table, you'd expect them to widen their gap with the added distractions of this investigation.