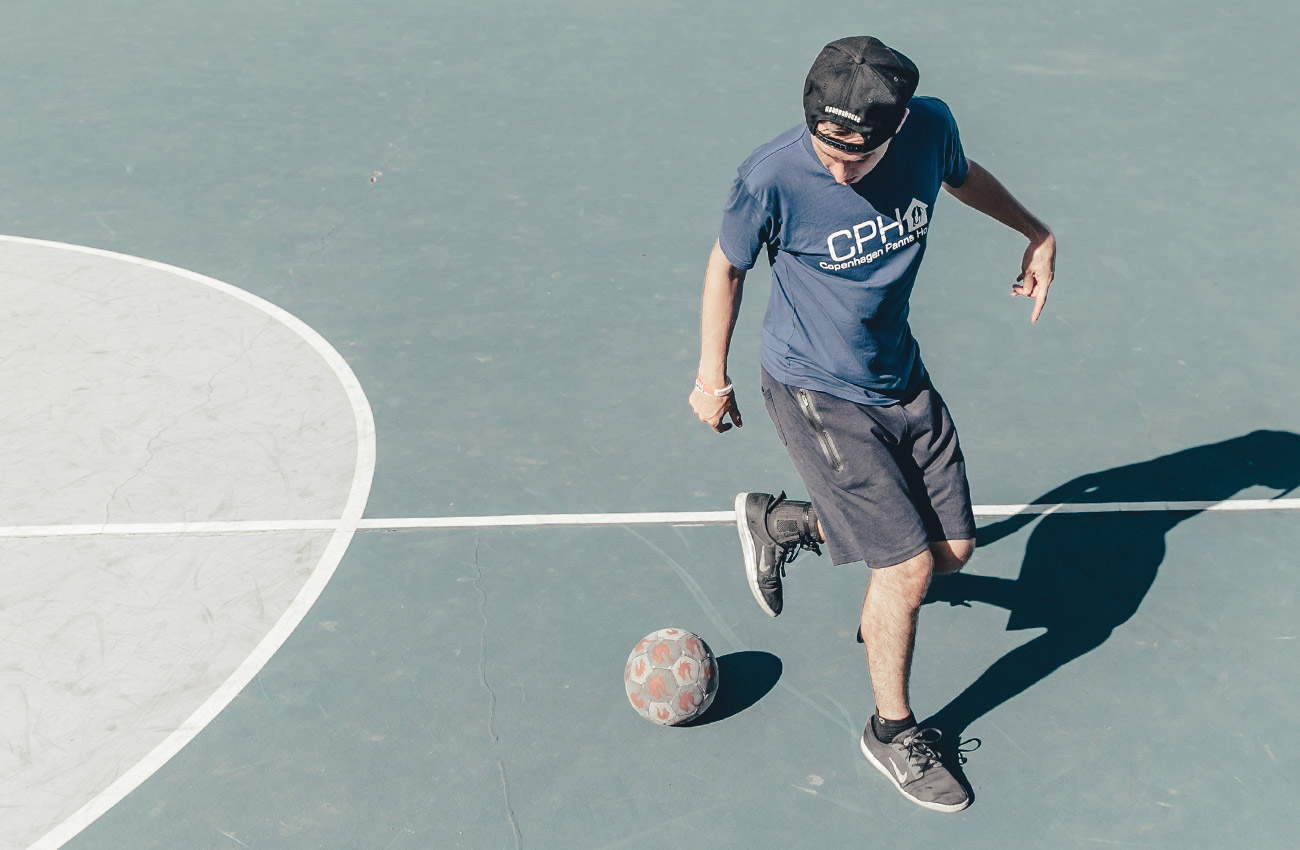 We met up with pro street baller Kristoffer Liicht during the L.A. leg of his recent traveling spree to film some tutorials, hang out, and of course get his Urban Picks! The Danish pro is easily one of the best street ballers in action today, dominating in panna and keeping himself busy as co-founder of Copenhagen Panna House, a company that runs clinics, panna competitions, and generally spreads that good street ball loving. After his L.A. stop, he jetted off to London to check out the international football scene before finally heading home. The guy is a beast!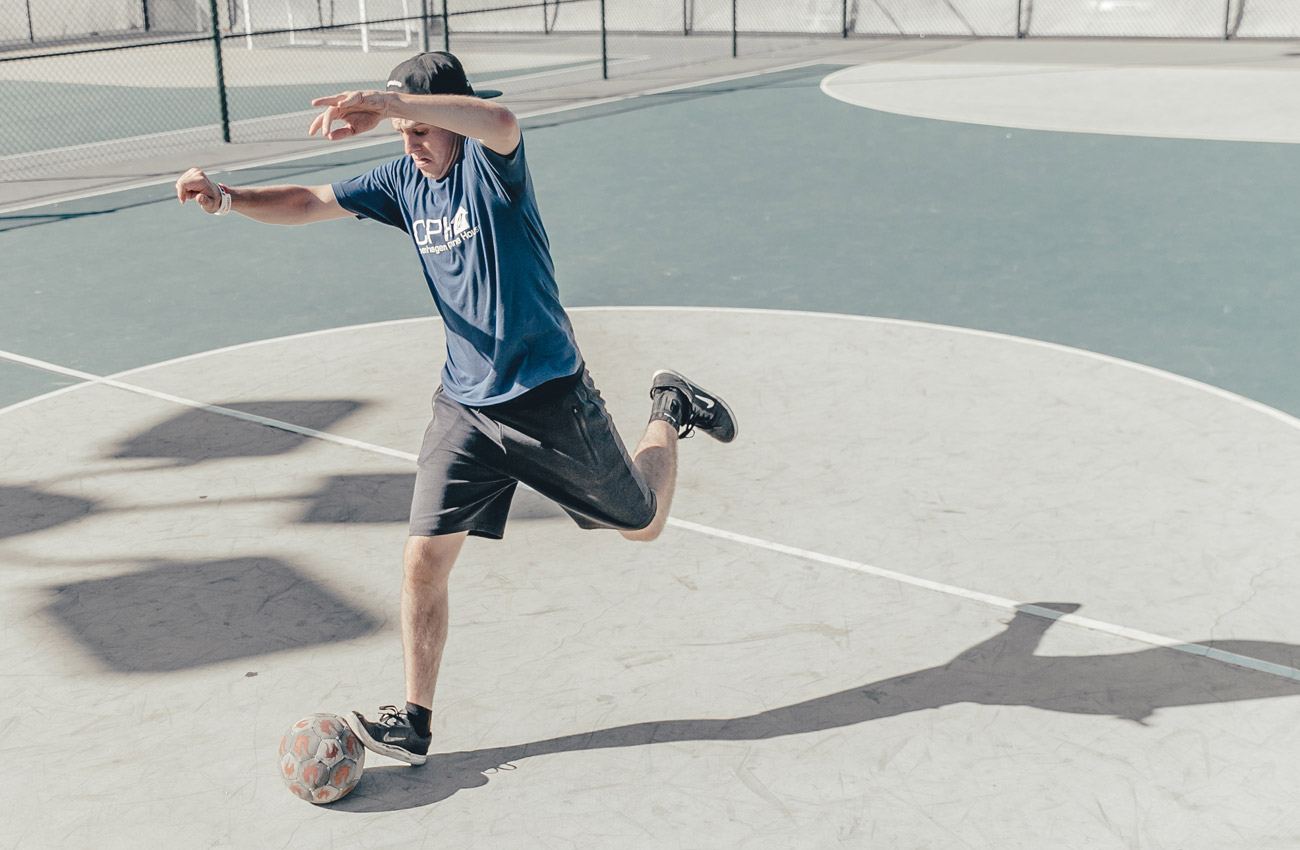 Urban Pitch: So what have you been up to lately?
Kristoffer Liicht: I just returned from my California and London trip. I love meeting people from all over the world and discovering the different local scenes. For example, I was lucky to pop by an underground street soccer tournament in Hammersmith London called "The Last Stand." It was the real streets man … when the lights went out people took out the flash on their phones to keep it lit [smiles]. Otherwise, I checked out Red Bull Street Style. I have been in the freestyle scene since 2007, so I also take a big interest in freestyle. As soon as I arrived home here in Denmark I was lucky enough to witness the European Championships here in Copenhagen as well!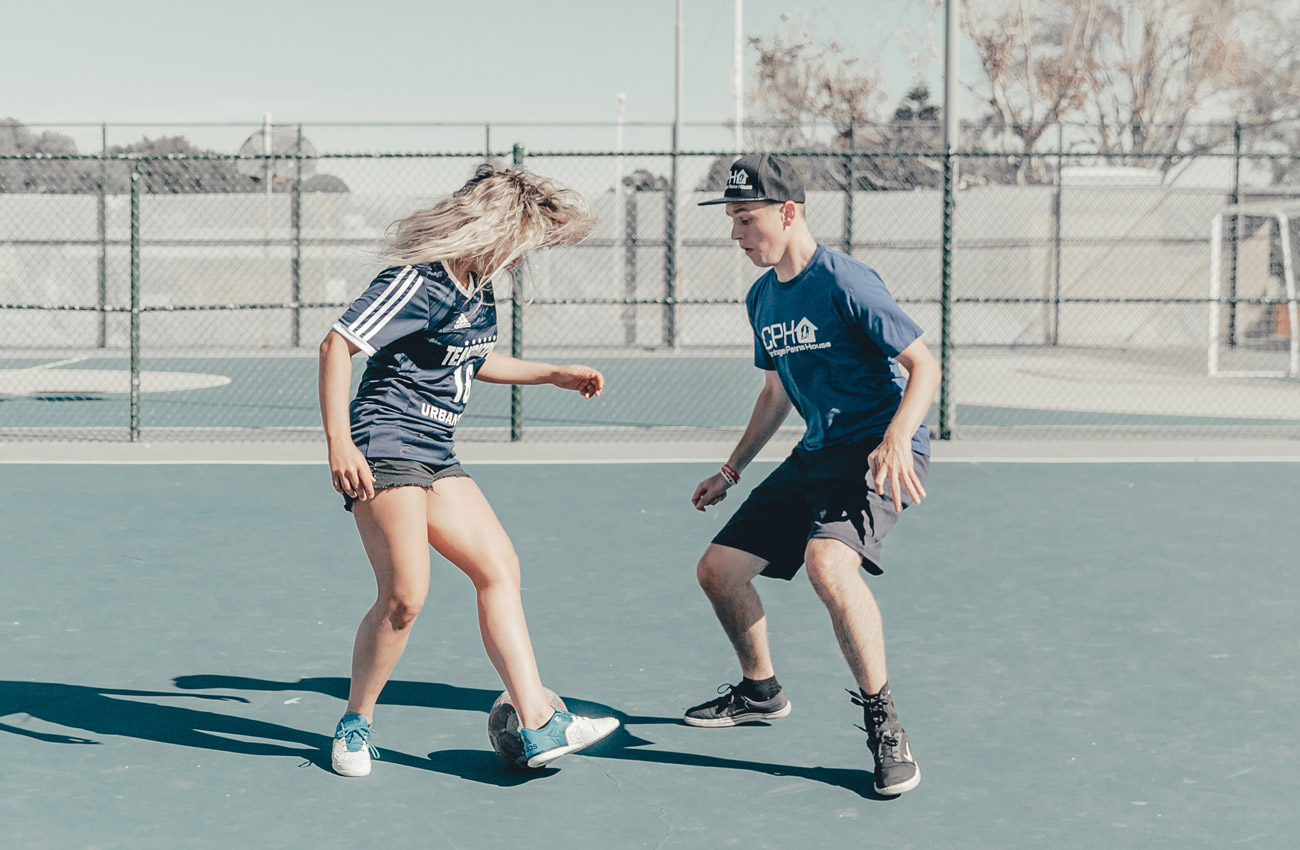 What were some of the top highlights from the past 6 months?
There are too many to count. In general I have been lucky to continue my traveling spree, both with my family, 3-week road trip in the west of USA, and with friends from around the world. Super Ball in Prague, shows in crazy countries such as Iceland, cool competitions such as the World Street 3s in Manchester and so much more cool stuff. I finally won my first international tournament in panna. I have been sick and tired of taking second and third so I was very happen to win in Elbeuf, beating very high-level players in the process. Oh, and I also graduated from university so I [now have a Bachelor's] in Computer Science. Finally, it is actually almost exactly 6 months since the last Pannahouse Invitationals, which is probably the biggest highlight of all.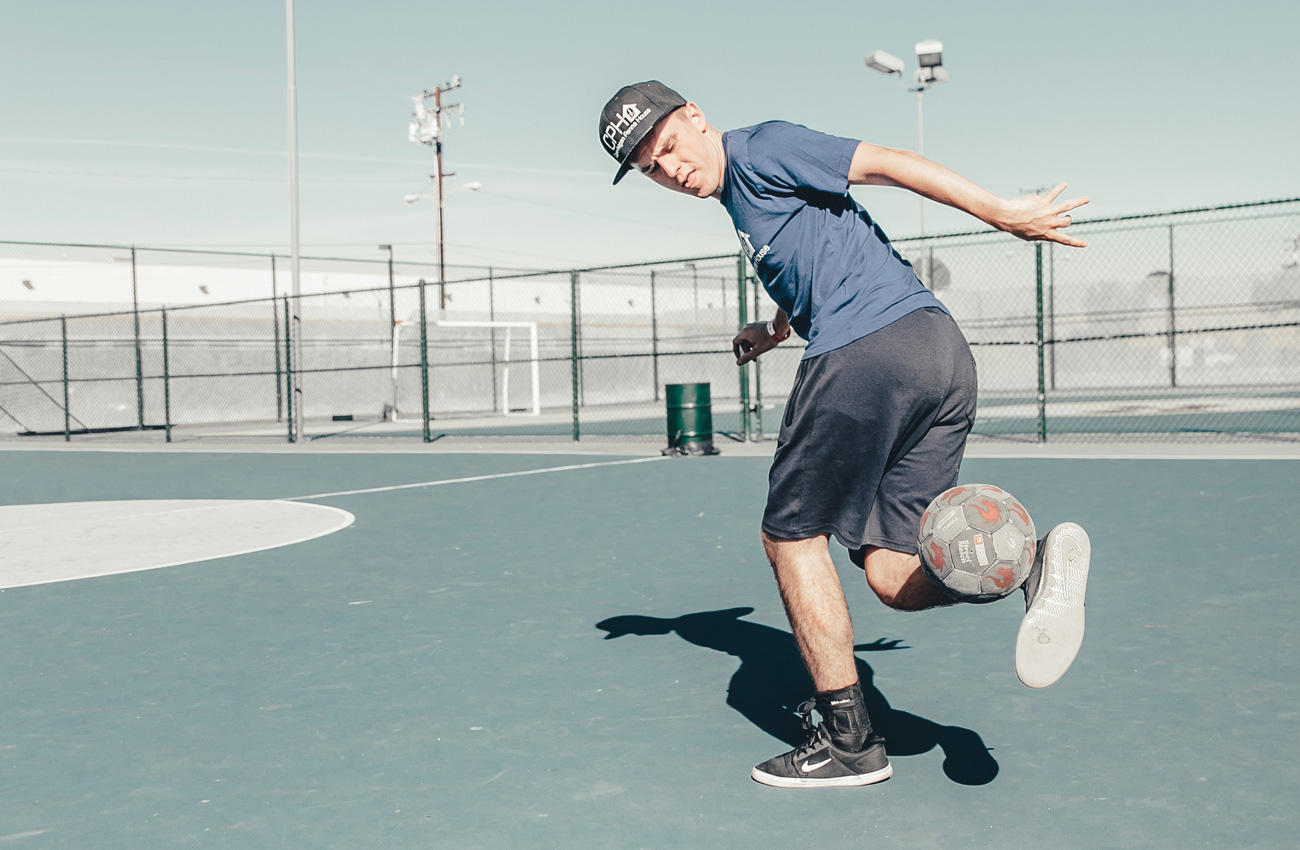 I didn't realize you were on such a busy schedule. I feel lucky you were able to spend some time hanging out with us for a bit. What were some of your favorite memories here in Los Angeles?
L.A. was fantastic. I am sad I was only there for a couple of days. My top memories definitely include balling with the scene at Hawthorne Park for example—incredible place, but also all the food memories [laughs]. For example, James from Street Kings USA brought me out for crazy pancakes in Hollywood with Jesus and [Juan Lopez] before we went out and shot some awesome clips in Malibu! Also, I've already hung out before with all the brothers, in different countries though, of street player Nick Rogers, who is my main man in Cali, but never at the same time! So that was really cool to me. And yes, we played street soccer of course.
Now that you're back home and settled in a bit, what's next for you?
I have always had the Pannahouse Invitationals in the back of my mind. Now that I've returned to Denmark the initial planning stages will begin, which include national qualifiers here in Denmark. Apart from that, I am working hard at growing the sport in any way I can, either through our weekly pannahouse trainings, by planning out various video projects that we have in mind, and working here and there in the local scene. Unfortunately the weather is shit, but we will get by.
Kristoffer Liicht's Urban Picks
Sporting Events to Watch:
Pannahouse Invitationals
UEFA Champions League
Super Ball (yes, not bowl)
Soccer Players (active):
Zlatan Ibrahimovic
Eden Hazard
Emre Mor
Soccer Teams:
Chelsea
Brøndby IF
Dortmund
Cities:
Copenhagen
Tokyo
Albuquerque
Cheat Meals:
Ice Cream
Macaroni and Cheese
Quesadillas
Current Songs:
"Firefly," Mura Masa
"High Enough," Hippie Sabotage
"Caroline," Aminé
TV Shows:
Mr. Robot
Breaking Bad
Game of Thrones
Celebrity Crushes:
??? There must be some smoking babe out there with the craziest street soccer moves, no? [winks].
Yvonne Strahovski
Emma Stone
Be sure to check out our exclusive podcast with Kristoffer Liicht and follow him on Instagram.
Photography by Imad Bolotok for Urban Pitch. This interview was edited for brevity.