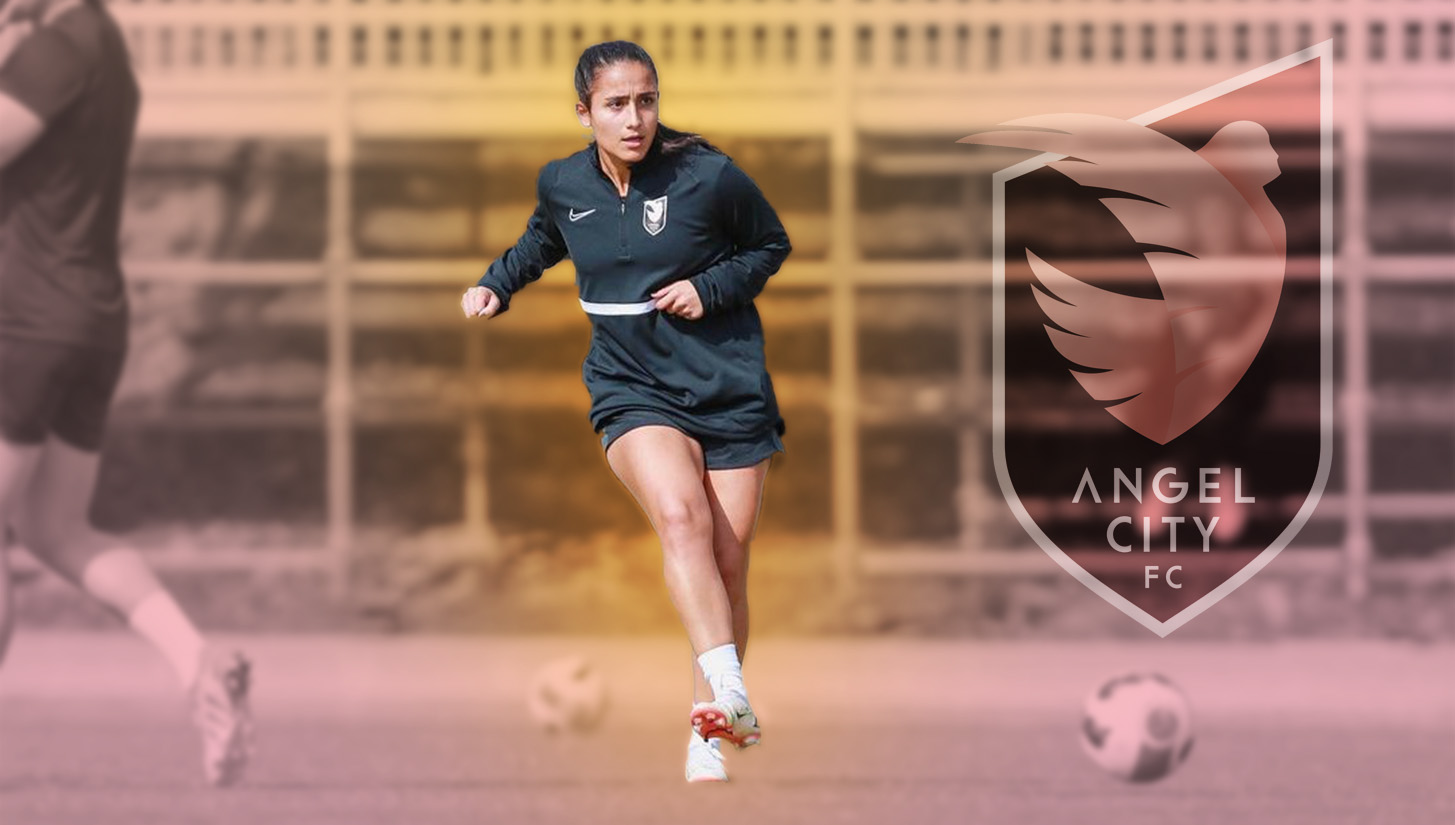 With NWSL training camp now in full swing, we get to know Angel City FC rookie Lily Nabet in the latest edition of Urban Picks. 
With The Challenge Cup just over a month away, the NWSL season is dawning upon us, and the league is overflowing with exceptional talent.
The big news this offseason was a new CBA deal, which has put in place an improved pay structure, better working conditions, increased health care, and an eye towards best practices put in place for mothers. As a former player this is the forward momentum we need to see if we want to continue making this league a success. Increasing the amount of teams in the league without addressing the insufficient off-field standard for players isn't the growth we need, and it's a relief to see the new investment in off-field standards.
After a year full of ups and downs, the new CBA is a promising addition and something that us players have fought for, for many, many years.
The NWSL is also sporting two new franchises for what is now the longest standing women's professional league in the United States. A lot of the usual suspects are back in action, but there's a crop of fresh faces looking to make their names known across the league.
The top two picks in the 2022 NWSL Draft, Naomi Girma and Jaelin Howell, are expected to make immediate impacts with their new squads, and other talents like Kelsey Turnbow and Savannah DeMelo have also garnered plenty of hype despite having yet to make their pro debuts.
View this post on Instagram
In Los Angeles, Angel City FC has garnered headlines with a star-studded front office and veteran roster, but it also has its fair share of promising rookies, including Lily Nabet, who was a standout star at Duke. The holding midfielder has a promising mix of speed, strength, tactical and technical awareness, and leadership skills both on and off the pitch.
Nabet is also a Los Angeles native, and she is excited to return home to make her pro debut with the newly formed franchise. I got a chance to sit down with the rookie to discuss what she's looking forward to most in her pro debut, as well as some of her favorite things to do off the pitch.
Urban Pitch: What are you most looking forward to this season? Who are you most looking forward to playing with and against?
Lily Nabet: I'm looking forward to playing for my hometown team and getting the opportunity to play for a community that wants to go above and beyond to better those around them. Getting the chance to play with the top players and being surrounded by people like Christen Press, Ali Riley, and Sarah Gorden is something I never could have imagined. Honestly, there hasn't been one player that I grew up idolizing but being in an environment with women that I would watch on TV is something I will never forget.
What does it feel like to finally be a pro and live your dream?
The first time I spoke with Freya Coombe about coming to Angel City I was in complete shock. It was always a dream of mine, but being in that moment was the happiest I think I've ever been. From day one of preseason, my experience has been nothing but a dream. Everyone has been so welcoming and just within a week I've learned so much from the players who have been in the league.
Do you have a message for other young athletes chasing their dreams of going pro?
Don't let anyone tell you you can't make it or will never compete at the highest level. You may never get the recognition throughout the process but you are more than capable of being the best if you truly believe it. Amazing things can happen if you put your head down and work for it.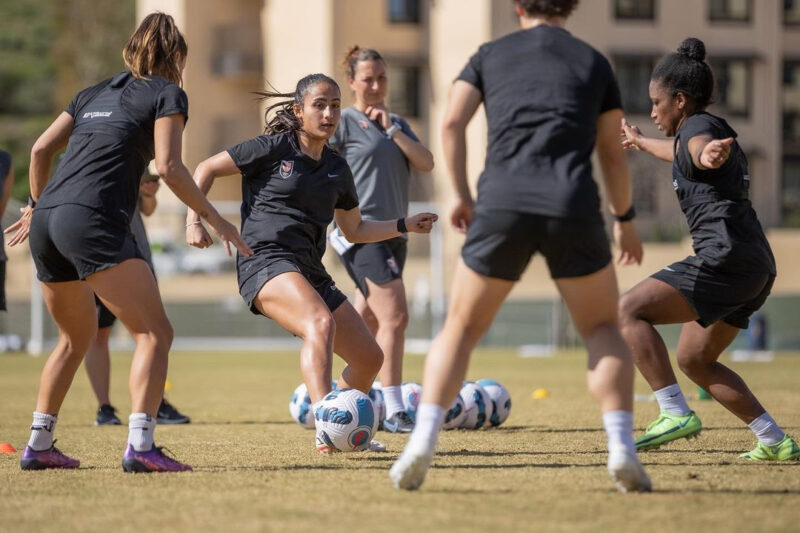 Lily's Urban Picks
Favorite Movie: Fast and Furious
Go-to Pregame Pump-Up Song: Anything Rick Ross
Favorite Cheat Meal: Mint chip ice cream
Favorite Moment With Angel City So Far: Getting to meet everyone on the first day of preseason training camp.
Gameday Superstition: Need to get a nap in for 30 minutes before game time, and for some reason I need to put my left cleat on before my right one.
Favorite Quote: "Cry in the beginning to smile in the end." – Marta
Follow Lily Nabet on Instagram to stay up to date with her latest moves.