With a trial set with Borussia Dortmund and talks of a possible deal with Manchester United in the works, legendary Jamaican sprinter Usain Bolt is one step closer to fulfilling his longtime dream of playing football at the world's highest level. While earning a spot on a major club may be unlikely, that didn't stop us from imagining what type of football player the fastest man to ever live would be like. 
To be competitive in sports is always a challenge. To win championships is always a dream. But winning eight Olympic gold medals and holding multiple world records can only be done by the exceptional — a rare combination of innate talent and tireless work ethic.
This dominant athlete is driven by pure passion and desire to be the best there ever was. With the insane amount of discipline and focus behind these physical specimens, their mentality is impeccable. They have proven that they can achieve anything they dream of.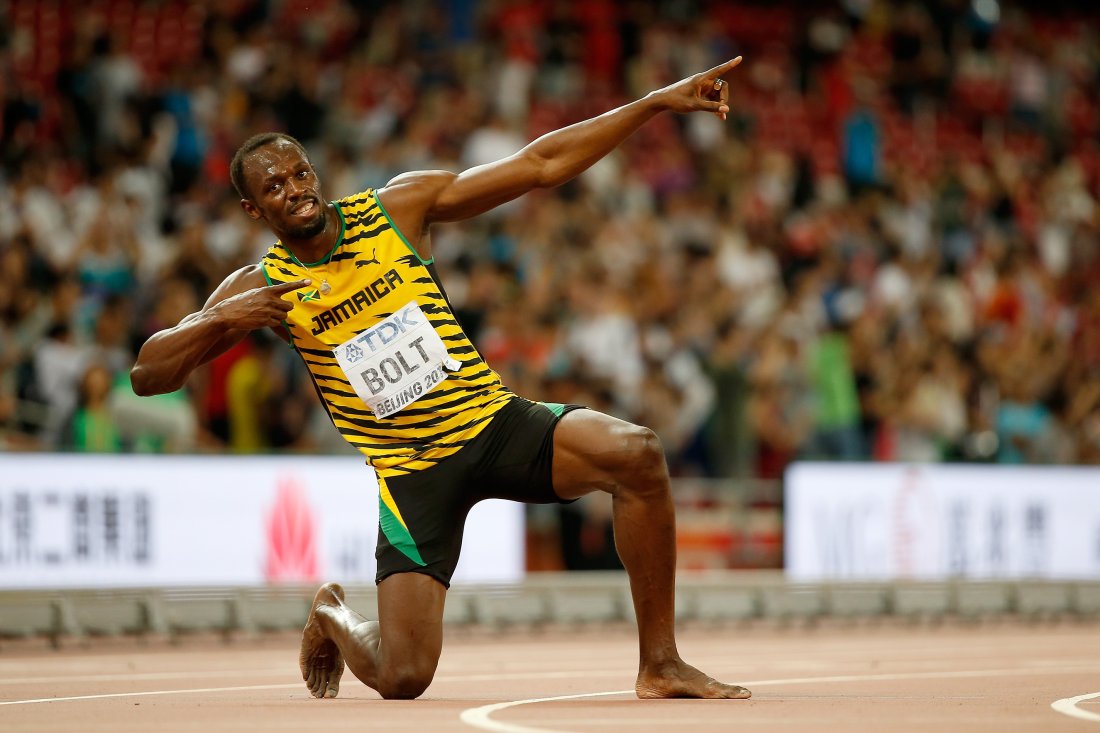 With world records in both the 100-meter and 200-meter sprint to go along with his eight gold medals, Jamaica's Usain Bolt is the epitome of this generational talent. He has captured just about every award and record in his sport, and to many, he is the greatest sprinter of all time.
However, like any uber-competitive athlete, his hunger and desire for more still continues to grow. After years of expressing his desire to play for Manchester United, his favorite team, he announced that he will undergo a trial with Borussia Dortmund in March and is reportedly in talks with Sir Alex Ferguson regarding possibly signing with the Red Devils.
The trial with BVB was set up with the help of longtime Bolt sponsor and Dortmund outfitter Puma, leading to many thinking it could simply be a publicity stunt. Bolt has shown off his football skills in his past, and while they apparently could use some polishing, he possesses what no one can teach — electric speed.
Now the question is, can the mentality that pushed Bolt to become the greatest sprinter of all time transfer to making him a competitive professional football player?
There have been plenty of successful multi-sport athletes in the past, from Jackie Robinson to Bruce Arena, and the transition has been done before and it will happen again.
Though at 31 years of age Bolt is considered a senior amongst his sprinting peers, he is far from "old" in football years, as Ronaldo and Messi continue to dominate at 32 and 30, respectively. But what would the fastest man to ever live look like on the pitch?
The combination of his trademark pace with his 6-foot-5-inch frame makes him favorable as either a center back or striker, depending on the personnel of his future team. Bolt's speed will give him an obvious advantage on 1v1 plays especially if he finds himself at the 9 position. We can already picture the picture-perfect through balls from Pogba to a streaking Bolt, leaving defenses with no chance whatsoever.
There is no doubt signing Bolt would create a media and fan frenzy while potentially skyrocketing match attendance and jersey sales, and although both Man U and BVB are in no way struggling for support, an increase of this magnitude would always be welcome.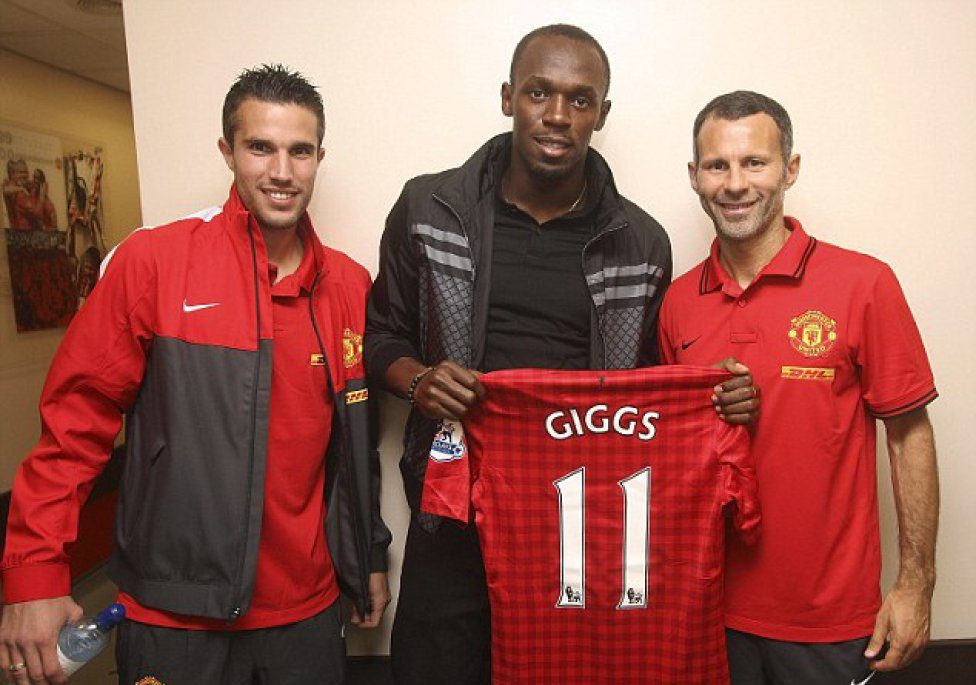 Regardless, there is no question that this is a long shot possibility, with all odds against us ever seeing the Lightning Bolt set foot in a meaningful top-tier football match. But we can always dream. After all, counting out a seminal talent like Bolt is a cardinal sin — we should never underestimate the ability of one of the greatest athletes to ever live.