Inspired by elements from Buddhism and football alike, NYC-based MIDFLD has some of the cleanest gear that you can find today. We spoke with the label's founder, Daniel D'Angelo, discussing how the "find the space" mantra has played a large role in the brand's minimalist and eye-catching designs. 
MIDFLD is far from another run-of-the-mill clothing label. Yes — it stands out through comfortable gear with a style firmly in line with the pulse of footballer fashion — but it's also a brand that strives to bring balance and creativity to all those who've made a sacred space out of the beautiful game.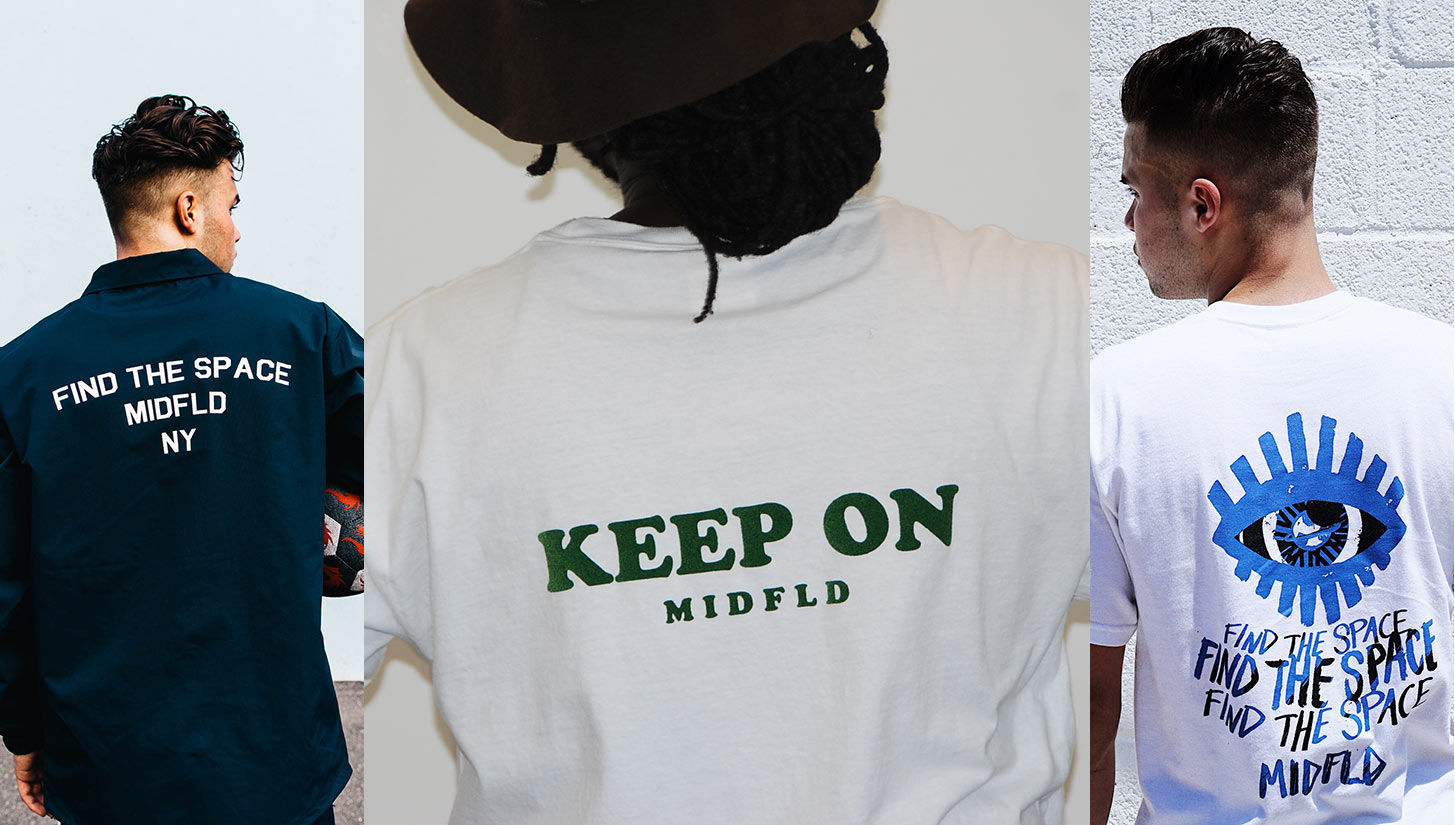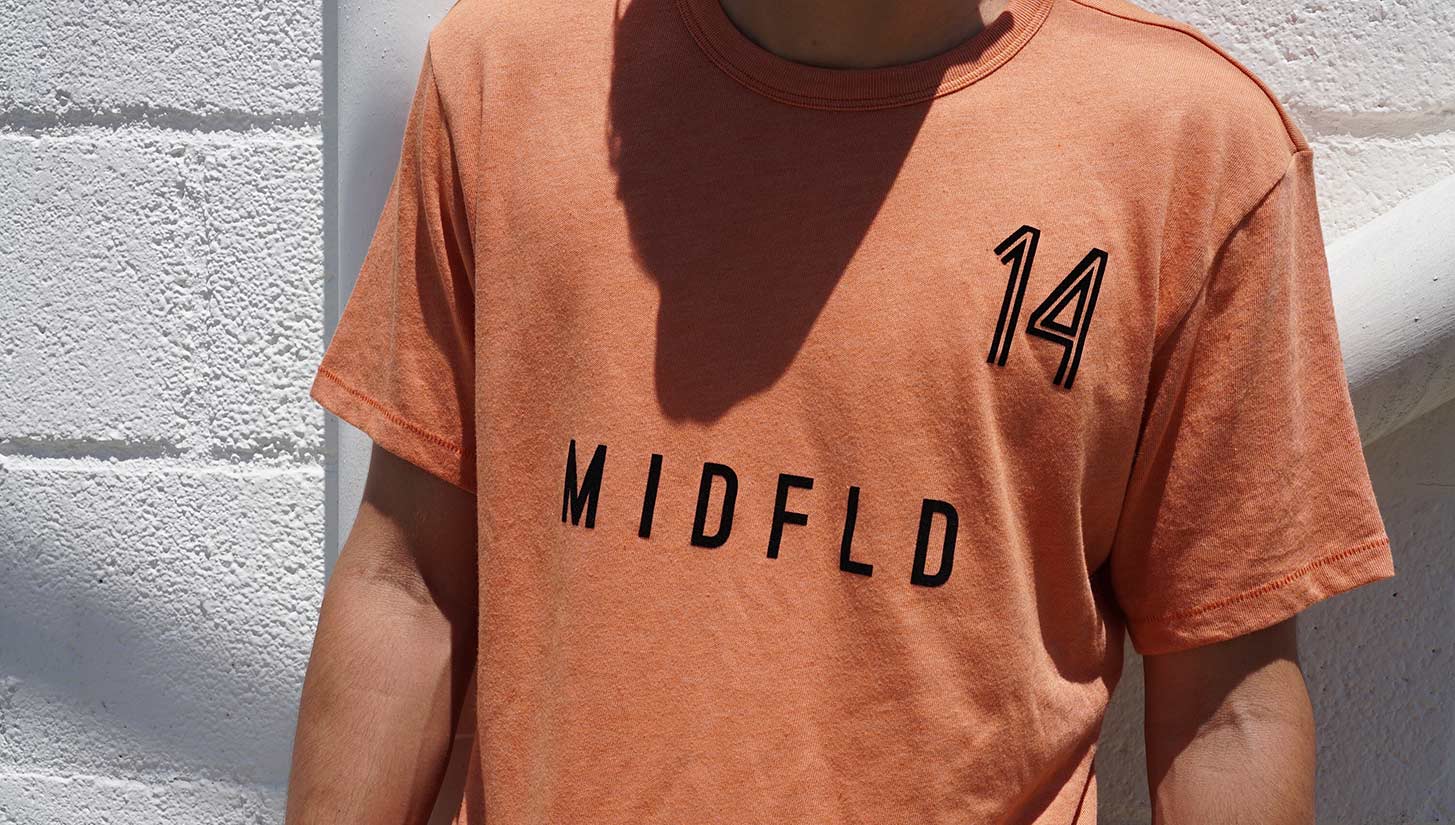 From hoodies, jackets, crewnecks, t-shirts and jerseys, the entire MIDFLD line embodies the nuance of football and reflects a deep connection to the core of the sport thanks to its faithful founder, Daniel D'Angelo.
Whether working at his soccer shop, playing on his team, or thinking of new designs, D'Angelo lives and breathes soccer, and finds the same communal hum on the field as one would find in a spiritual teaching. Through MIDFLD, D'Angelo infuses the Buddhist mentality of the Middle Way to construct clothing that is both fashionable and philosophical. We caught up with D'Angelo to pick his mind on the spirit and creativity behind his buzzing brand.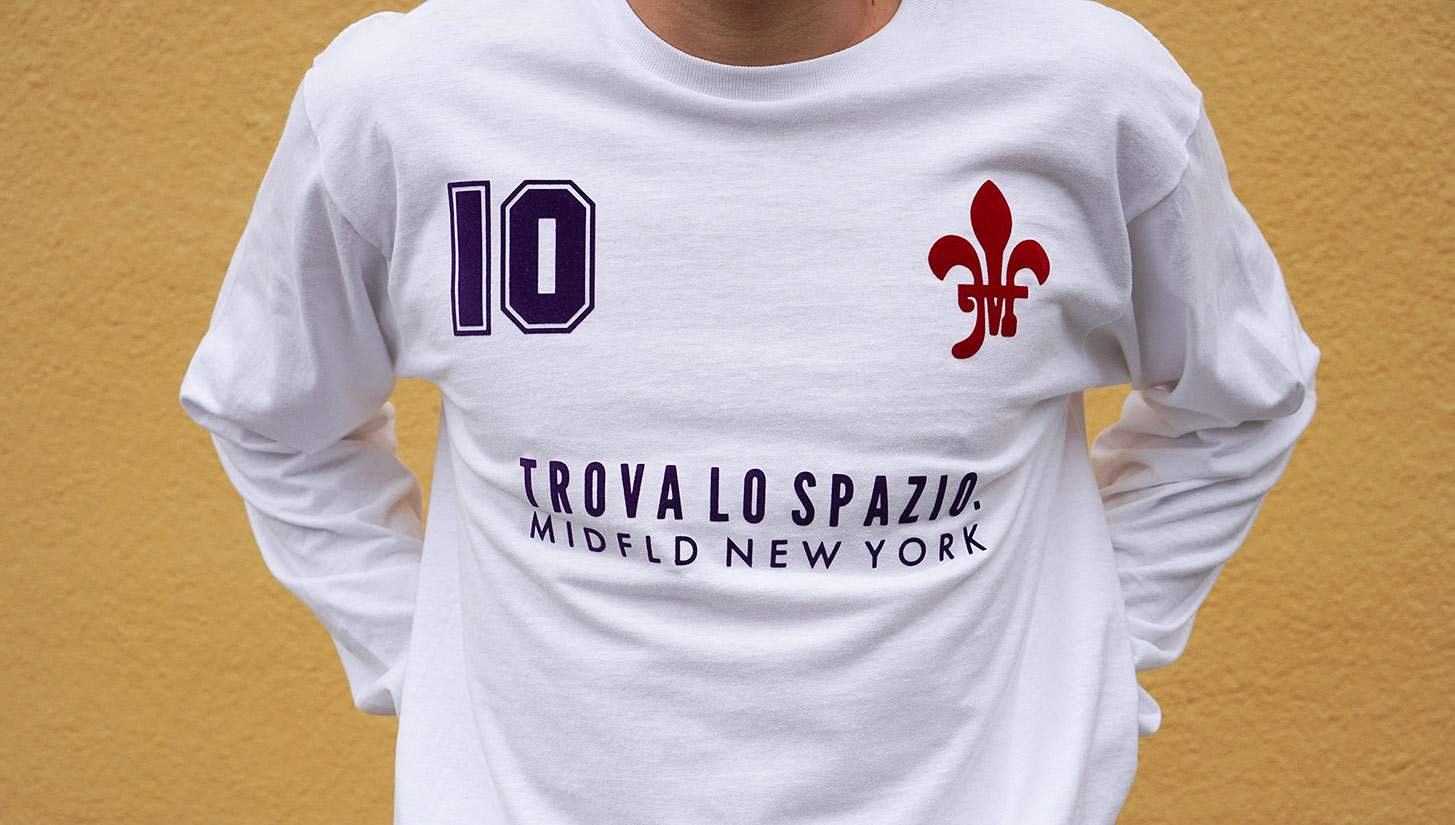 Urban Pitch: First off, can you tell us a little bit about the MIDFLD mentality and why that space represents your brand?
Daniel D'Angelo: When I set out to create a brand I wanted to combine some of my passions and influences. I wanted to create a soccer brand but also one that transcends that as well. I wanted to have some real meaning behind it. The name MIDFLD is derived from the Buddhist teaching of the Middle Way, which is a spiritual path. This is the foundation of the brand. Sometimes our messages will be louder than others, other times they will be just fun stuff that we want to put out there, but the name and origin will always have that inner deeper meaning that drives the brand.
How did you get MIDFLD started?
I started with the concept in 2014 and started to bring things out slowly after that. It began with wanting to do a side project to be able to sell in my store The Village Soccer Shop, which I opened back in 2009. I wanted to create a brand that I could be a little bit more free with, and be able to control some of the product that I was able to bring to customers at my shop. From there it has grown rapidly in-store and has become my one of my biggest sellers.
What is the style you're trying to cultivate and the design process behind it? 
I am just picking projects and designs that I am into at that moment. There really hasn't been one style that I have set to pigeonhole the brand into. It's really just experimental and basically cultivating styles that I think look good and might connect with people. It started off very minimalistic, and still is, but also has drifted into different styles as well.
Sometimes it hits the mark and other times it doesn't. I have released a lot more items that have just gone straight into the shop that have not made it online, so I am able to see what customers react to and what connects for them as we continue to grow and develop the brand.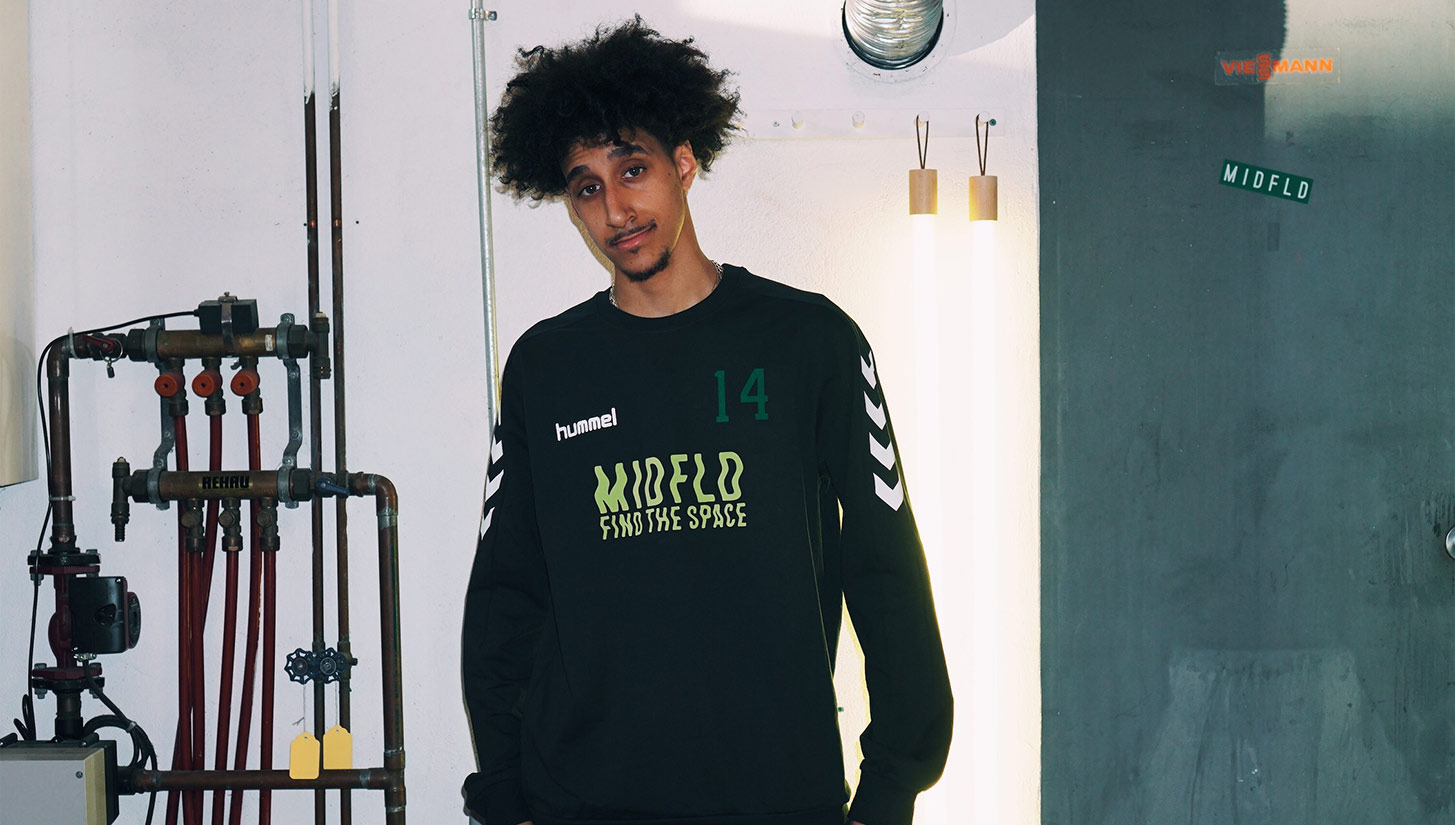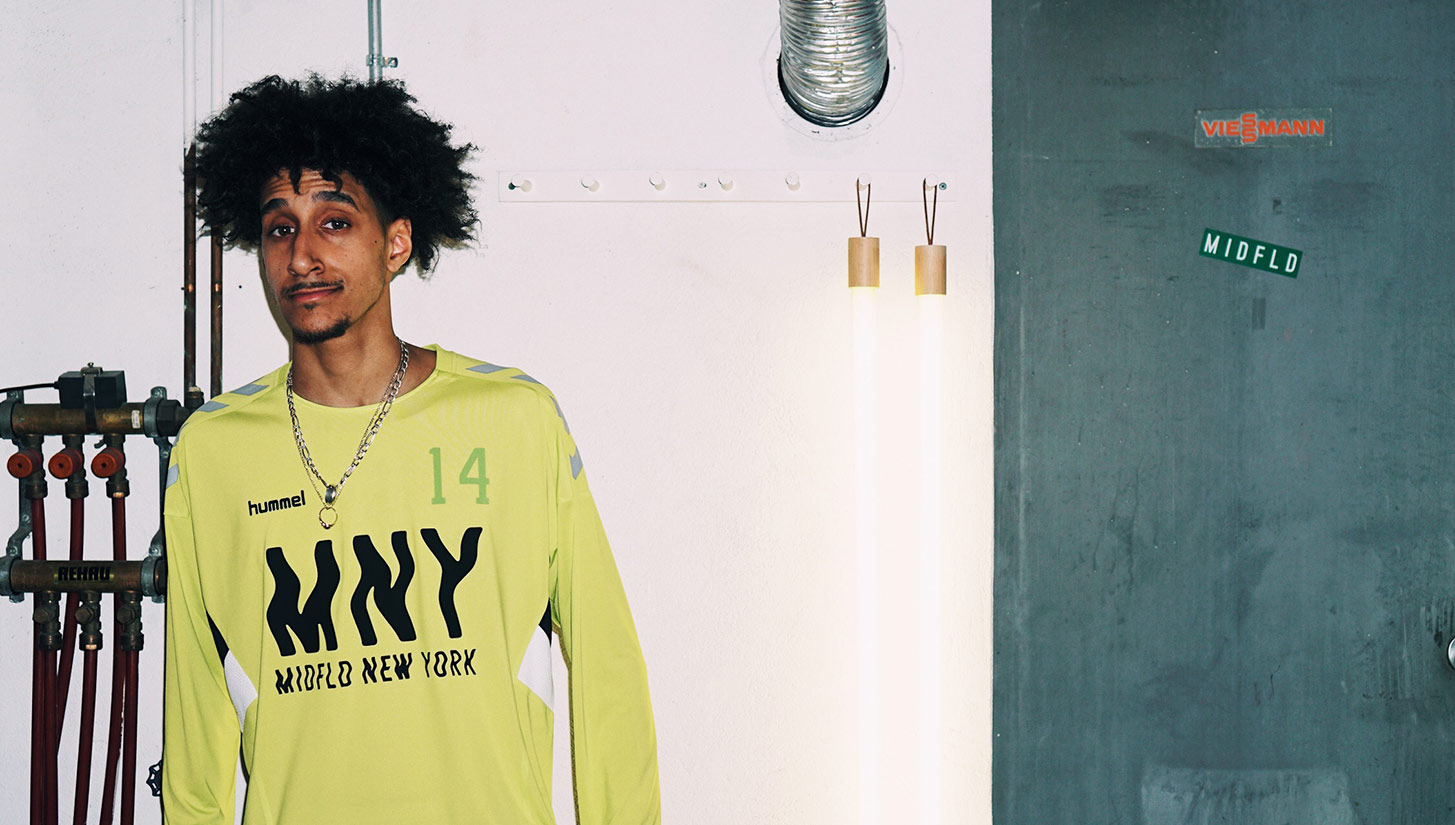 Would you say MIDFLD is more for on-the-field or off-the-field wear?
Right now a lot of the designs coming out are for more off the field, but we recently partnered with Hummel USA and brought some technical pieces out, and definitely will be releasing some more technical apparel based around our team, MIDFLD NY.
How do you keep your brand's ethos alive with all of your products?
A lot of the things we do are based around the ethos and connecting some of our beliefs, but we are also fans of the game and fashion and we like to keep things light as well. "Find the space" definitely connects with people on many levels and I think is the underlying message of the brand. Whether or not it is seen only as the tactical term, the truth behind it I believe resonates.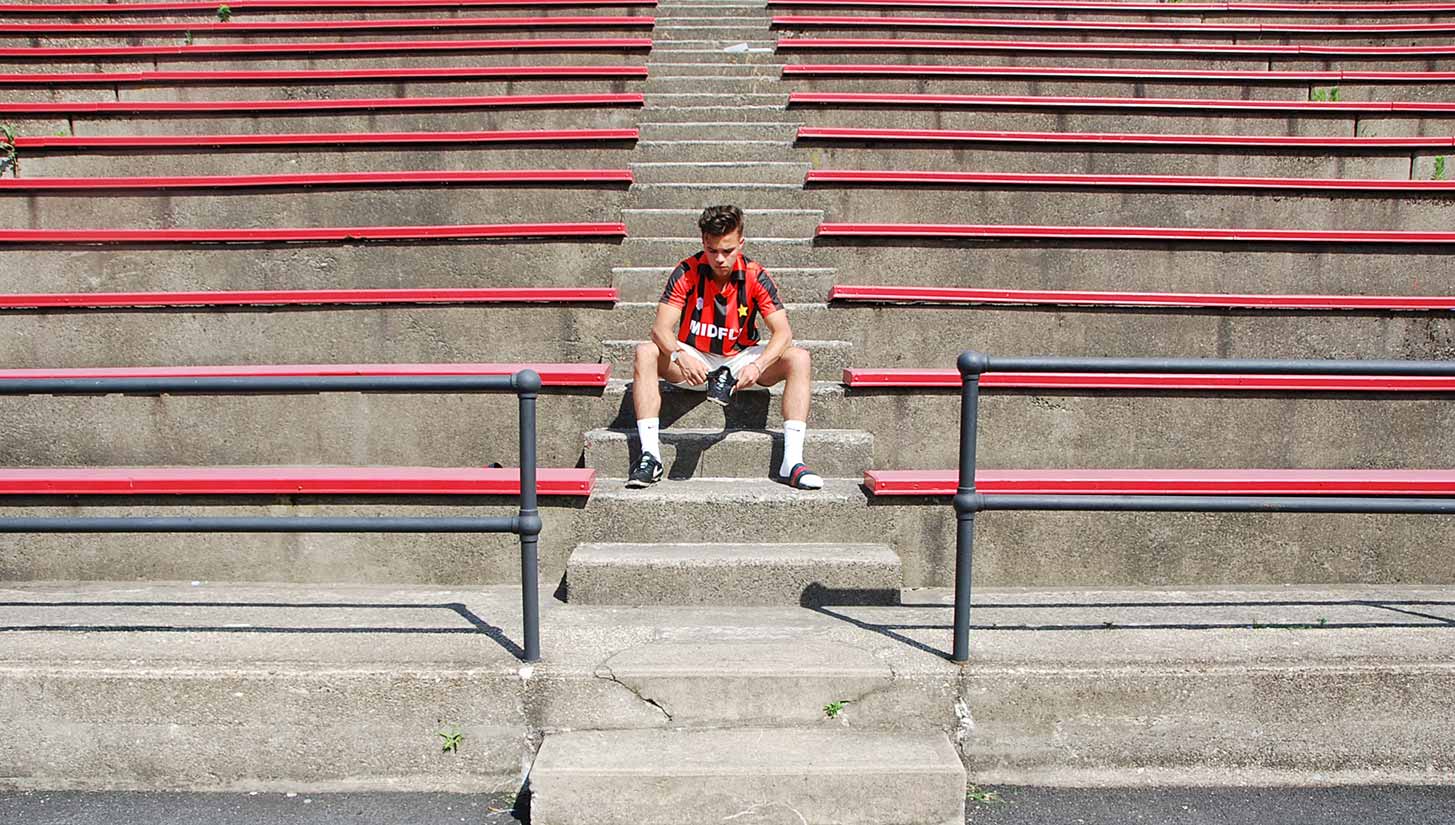 Do you have any collaborations with other brands/artists in the works? Have you had any in the past that you particularly enjoyed?
We are still laying groundwork and working on our end of things, but we have collaborated with Bumpy Pitch and Terrace Club, and also did a nice project with Geoff Gouveia which was cool. We are definitely looking to start working more with other brands in the future. We've just partnered with Hummel USA for the team side of our brand and look forward to continuing that relationship.
There's a vibrant and burgeoning soccer community in New York City. How are you and MIDFLD involved with it?
I played for many years in NYC leagues such as the Cosmopolitan League and in tournaments such as COPA NYC (Cosmos COPA), so I was around the community for a long time. Running a retail store has definitely taken a lot of time and energy the last 10 years, but we hope to get more involved with the community again through MIDFLD. We hope to start doing some pop-up shops and launch events going forward.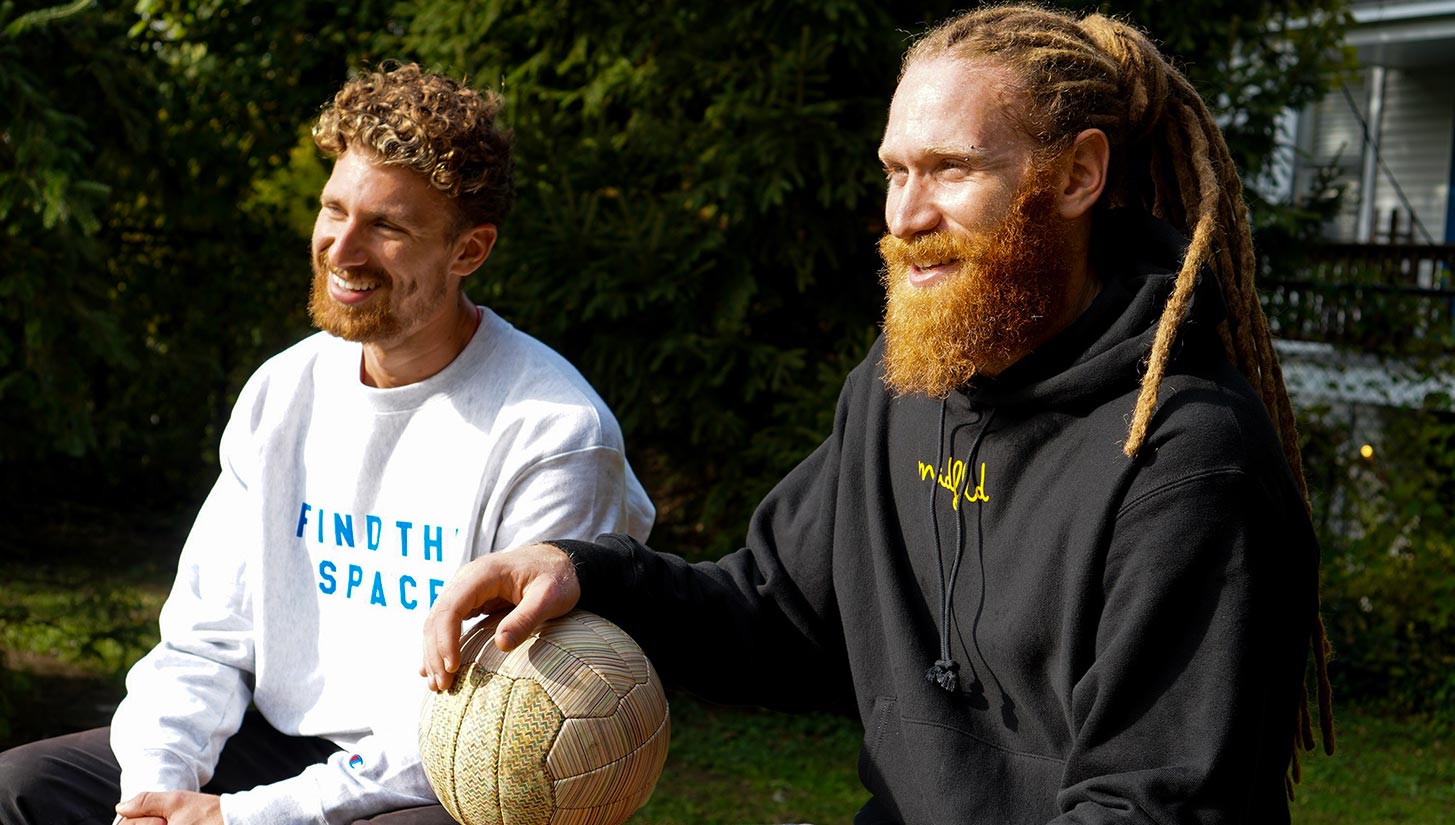 Any upcoming releases we should be keeping an eye out for?
Yes we have some things lined up, and we are looking to bring on board a few new designers which will be exciting to see what that will bring.
You can keep up with MIDFLD's latest releases by following it on Instagram.