On the cusp of establishing street football's newest cultural hub, the Sydney Street Crew looks to introduce the entire continent of Australia to a side of football it has never experienced. With an exciting group of talented players dedicated to the movement, don't be surprised if the next wave of street talent comes from Down Under.
It started in a hotel room in Adelaide. Tired of the brand of football he'd been playing, Tomislav Bazdaric, known to everyone as Slavi, craved a change. A 21-year-old born into the age of the Internet, Slavi was consumed by a form of the game unknown to his native Australia — street football. Mesmerized by figures like Edward van Gils and films like Ballon sur Bitume (Condrete Football), Slavi so desperately wished for there to be that kind of culture in his country. One that embraced flair and skill rather than shunning them. But he was alone, literally on an island. No longer willing to wait for someone else to establish the culture, he decided he'd do it himself. As the clock struck midnight, he created the Sydney Street Crew.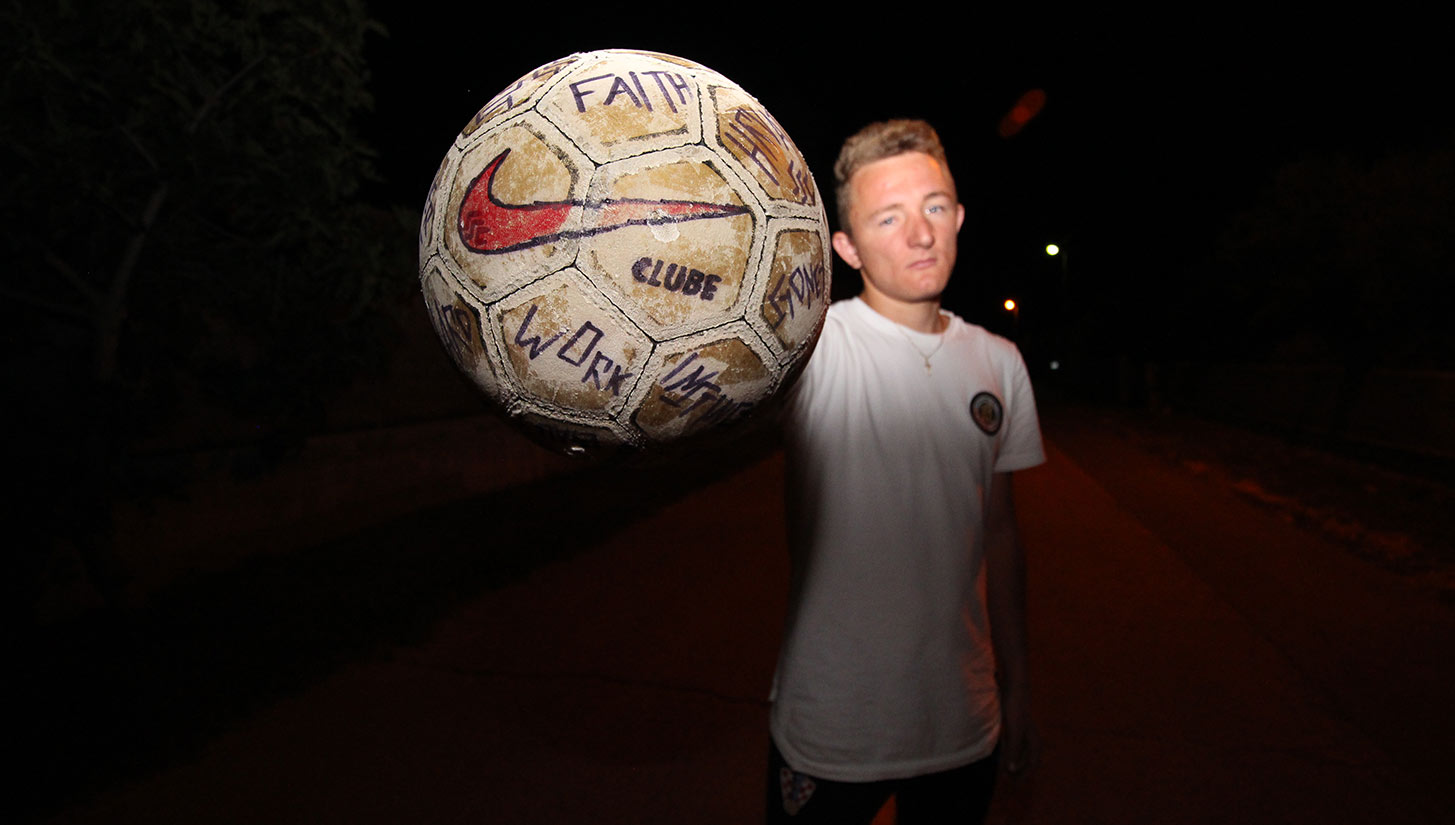 In Australia, the game of football is looked down upon by many, seen as a sport brought over by European colonizers and dwarfed by other sports such as Aussie rules football and rugby. Those that actually do play and appreciate the beautiful game prize traits like physical stature and size over technicality. Australia was as far as you could be from street football, and while the inception of a street crew was a step in the right direction, it was apparent from the jump that Slavi had an uphill battle ahead of him.
Equipped with a dream and a squad name, Slavi's next task of finding players proved to be more complicated than he imagined. Convincing highly talented 11-a-side players to make the switch to the previously non-existent street game was not exactly the easiest thing to do, and even when he was successful they often didn't know what they were getting into.
On top of the long drives to matches that came with toll road payments and venue fees, Slavi maintained a high code of honor, emphasizing character over skill — a calculated evaluation that went beyond just having a talented team.
"The media in Australia hate football," Slavi said. "They see the supporters as semi-terrorists, painting them in a negative light any chance they get. We have to be careful to avoid that. In my crew, I don't care how good you are, if you're not a good person, I don't want you there. We can't have any bad vibes."
With street football anti-establishment by nature, Slavi had to be cautious, finding a group of players somewhere in between anarchist street punks and uptight, rule-abiding puritans. The high standards and required commitment weeded out any undedicated players, and before he knew it, Slavi had a solid squad on his hands, winning an adidas Tango League tournament and catching the eyes of Nike.
The Swoosh team flew Slavi and his crew to Melbourne via private jet for for a futsal tournament, where they went on to defeat Nike's U-23 futsal academy in a match. Now partnered with Nike, the crew has gained momentum, sprouting up in other major Australian cities including Adelaide, Perth, Canberra, and Melbourne.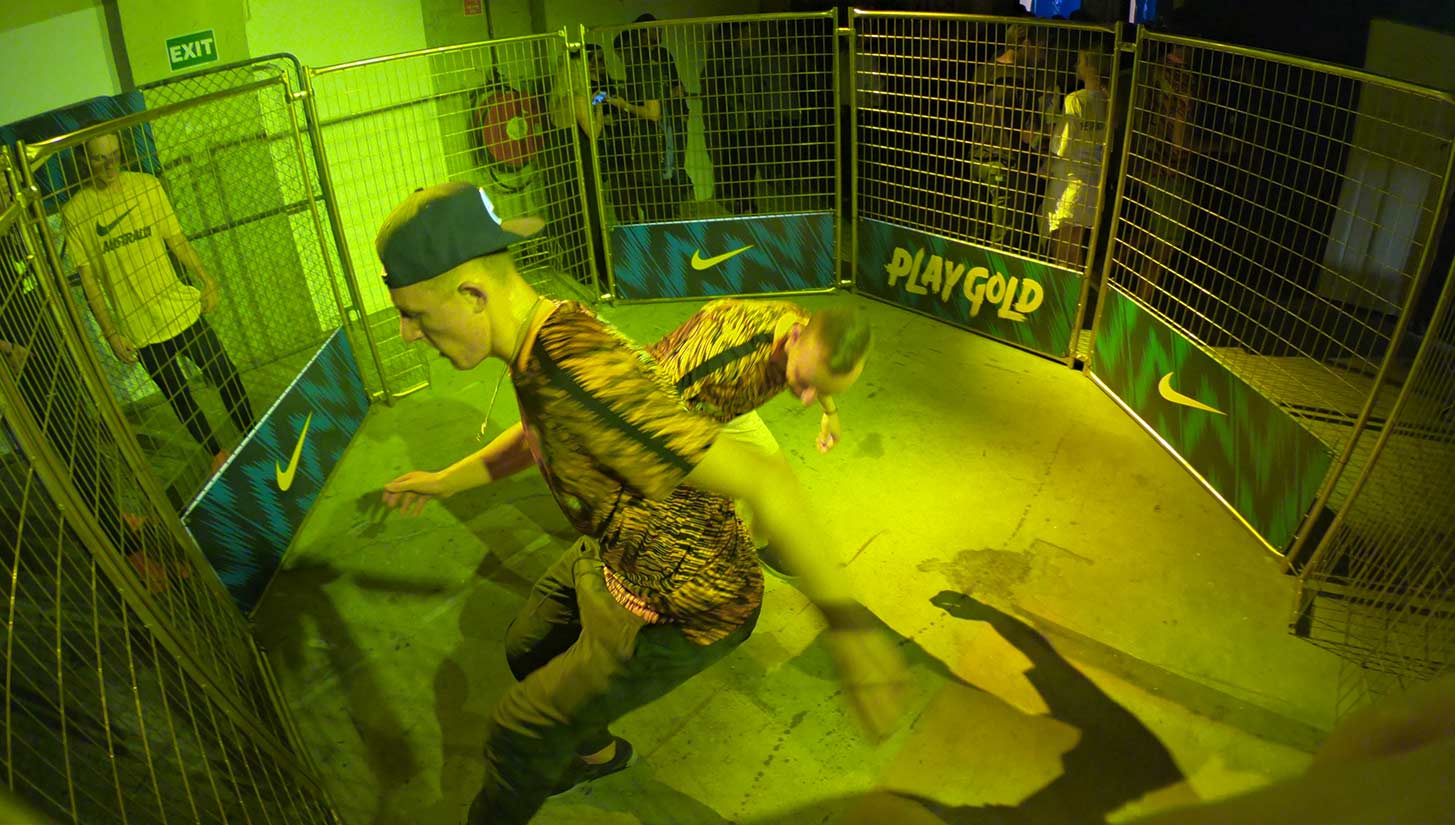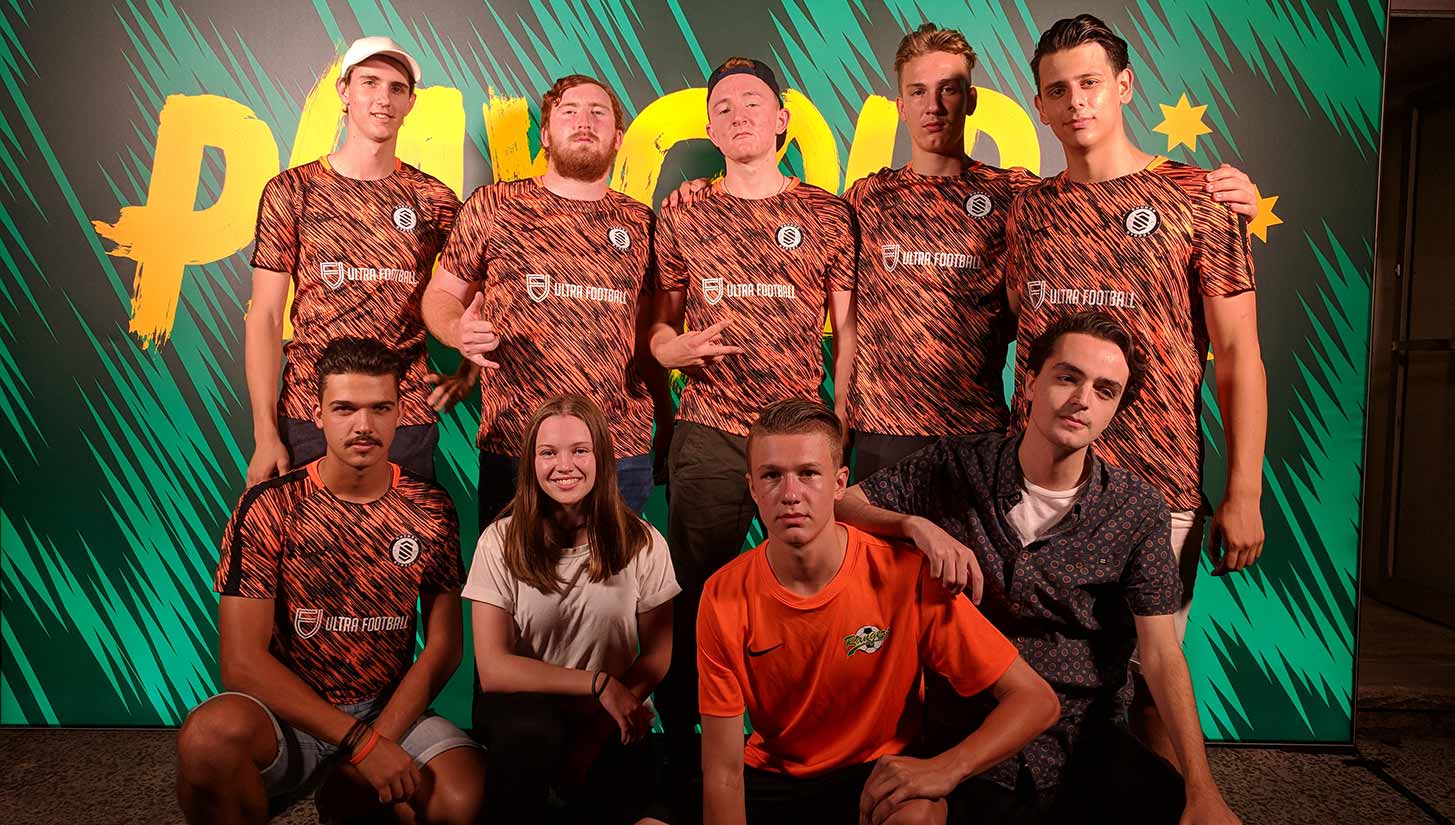 However, Slavi and his collective still have a long way to go before reaching their ultimate goal. While they always wanted to have a strong squad, they would like to engrain street football into Australian culture even more.
"The whole point is to change the culture — because if I'm honest, there is no culture," Slavi said. "I'm in Croatia right now, and every night from 11 p.m. to 4 a.m. kids are playing in the streets. You won't find that anywhere in Australia."
Slavi understands that a full-on cultural shift takes time, but in order to accelerate the process, he is helping to start other crews across the country.
"The more street crews there are, the better it is," Slavi said. "I don't want this kind of monopoly over street crews. You need rivalry to grow a culture."
Despite still being in its infancy, the Sydney Street Crew has already had its fair share of success stories, most notably with former player Junior Mushaba landing a trial in the 2. Bundesliga, listing the Sydney Street Crew as his former club. Mushaba is currently with Hammer SpVg in Germany's fifth-tier Oberliga Westfalen.
Slavi admitted that he never imagined his crew becoming a pathway to such success, and was pleasantly surprised at hearing the news about Mushaba, albeit a bit upset to see him leave. These success stories only further reinforce the legitimacy of what Slavi is doing, leading to the attraction of more talent.
The current roster hosts a bevy of ballers, perhaps none more exciting than a pair of 16-year-olds in Vinal Sharma and Cooper Halfpenny, who both have aspirations of going pro overseas as Mushaba did.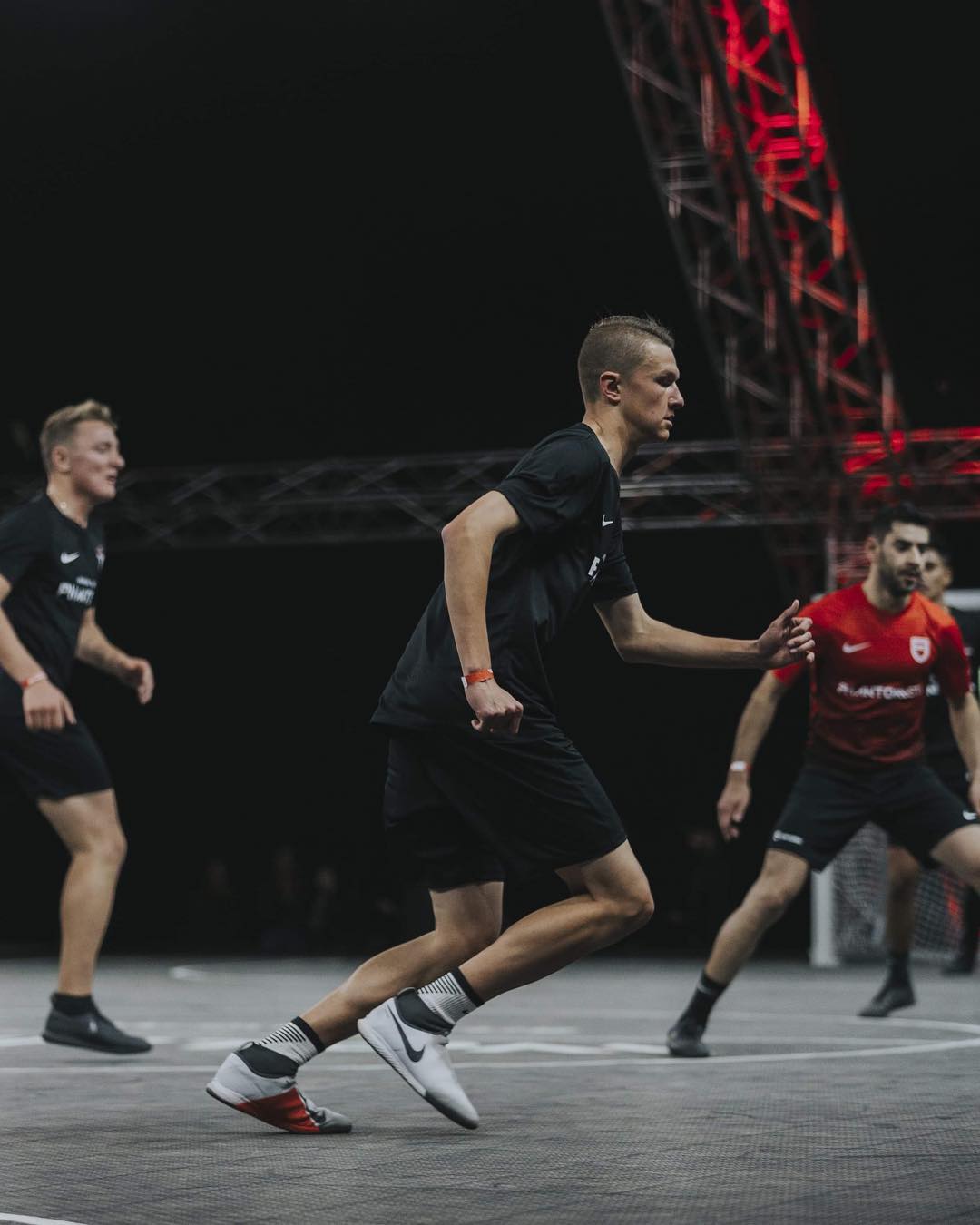 Halfpenny has been a crucial part of the squad, helping Slavi manage some of the newer crews in addition to being a blue-chip asset on the pitch. He shares Slavi's vision of spreading the culture throughout the country, ultimately improving Australia's 11-a-side game as well.
"When I first started there was no street football scene," says Halfpenny. "I saw on YouTube how many professionals started and found their love for the game and it was all through the streets, sometimes playing barefoot. When you check up on Australia, it's not like that. Our goal is to promote street football in a way that can get everyone involved, show the love for the game, and even get you that step closer to fame, which is why we have set up crews in every state in Australia."
Sharma, who joined the team in June, was spotted in a tournament played against the Sydney Street Crew, and Slavi knew immediately he needed to have him on his team. Dropped from his Sunday team because they felt he played "too skillfully," Sharma was a perfect fit for the squad.
"The crew is amazing," Sharma says. "Street football is misunderstood in Australia. You look at some of the best players in the world — your Neymars and Mbappes — they all got their starts on the streets."
Sharma looks up specifically to Australian national team player Daniel Arzani, who grew up playing in the streets of Iran before moving Down Under when he was 7. Now 19, Arzani made an impact at the 2018 World Cup, leading to him recently signing with Manchester City. While plenty of other pros have gone from the street to the stadium, Arzani serves as a much more local example to the Australian youth, proving that their dreams aren't as far-fetched as many would believe.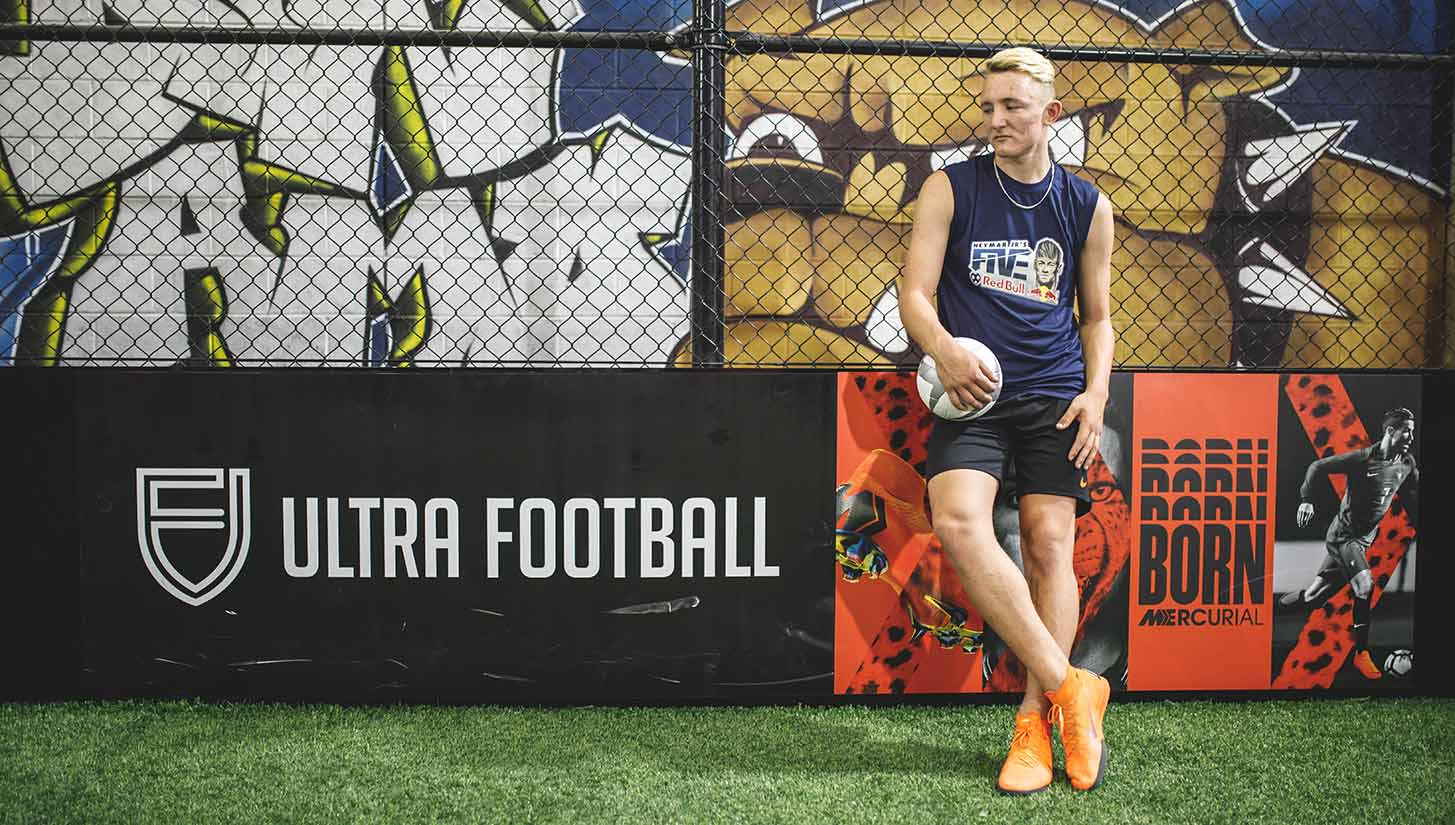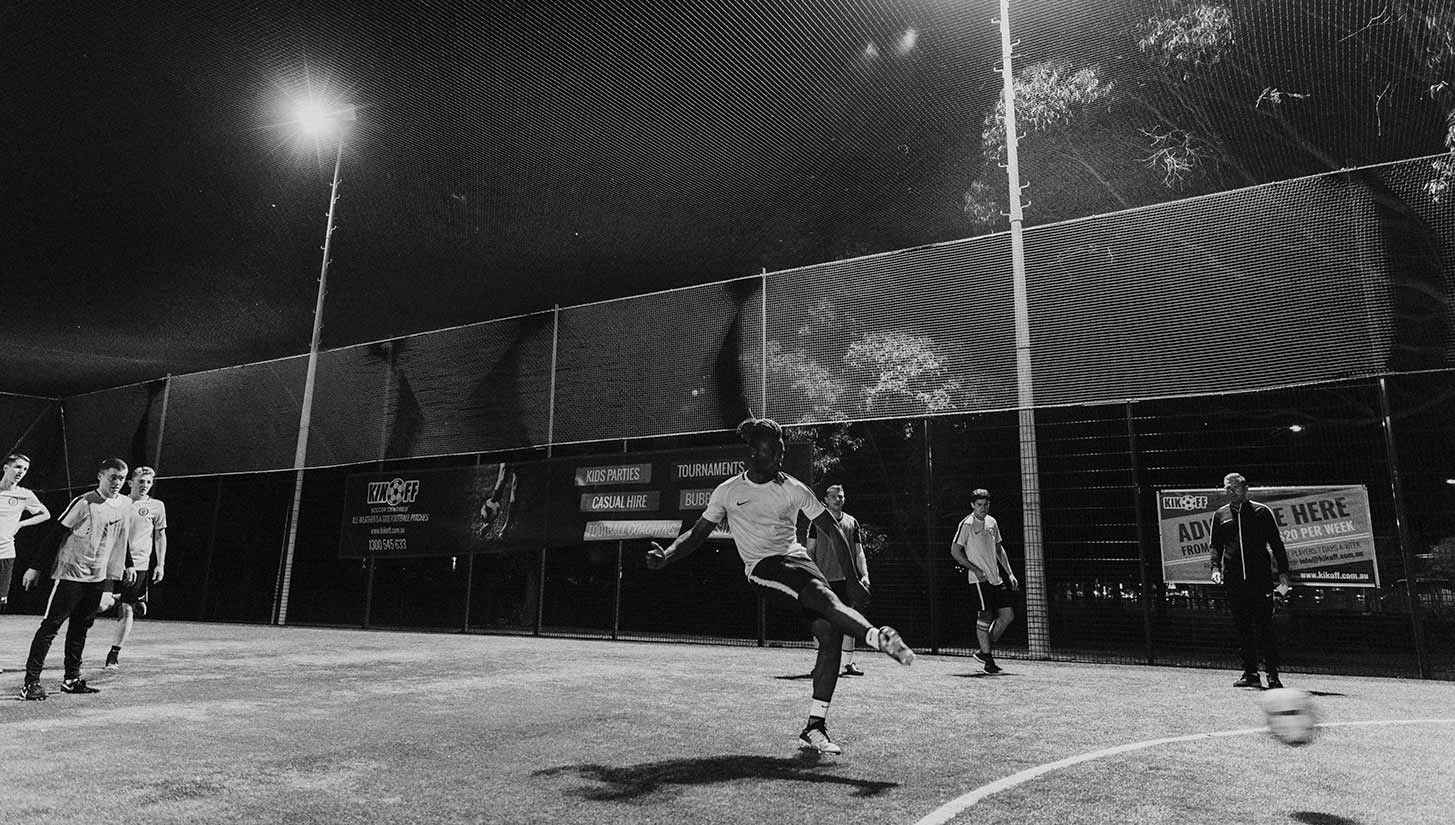 Moving forward, the crew looks to expand to all eight states and territories of Australia, along with establishing a youth and women's team and reputation-based leagues across the country. They recently recruited noted freestyler Tom Kentta to join the team, and he will be heading the freestyle branch of the crew, which also plans to host street and freestyle tournaments and events in the future.
While things are moving fast for Slavi and company, it's nothing they can't handle. In fact, Slavi's optimism and persistence are what has gotten this movement this far, and he will look to continue to push it forward. While there is still some ways to go, Slavi continues to speak things into existence.
"I've said I'm going to do it, so I'm going to do it," Slavi said. "I wouldn't be surprised if the culture is widespread throughout the entire country in a year-and-a-half. You can say that's optimistic, but I'm going to make it happen. I'm going to keep saying it until it happens."