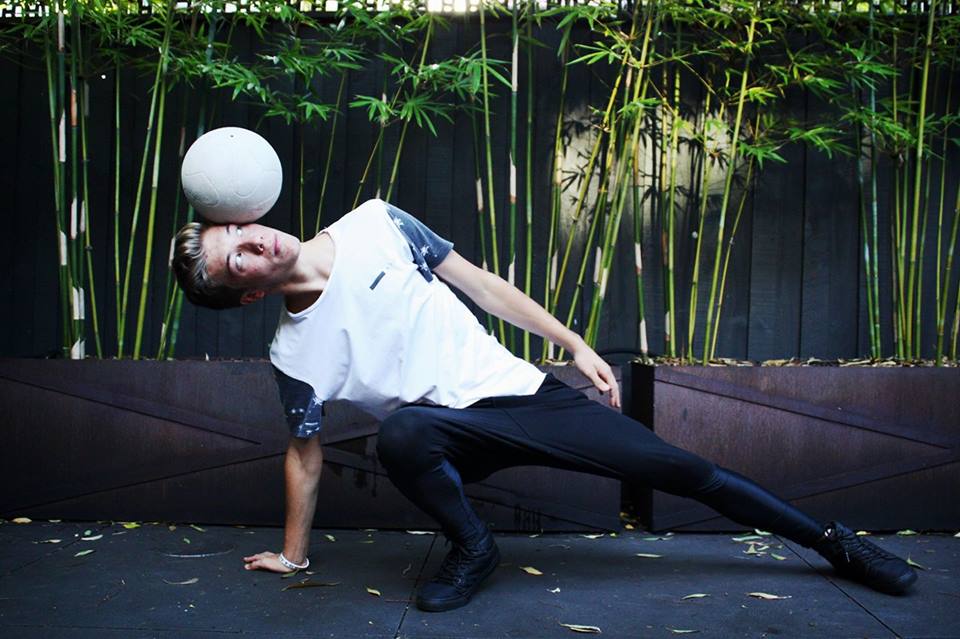 With just three years of freestyle experience under his belt, Tom Kentta was able to finish runner-up in the 2016 Oceania finals. We take a look at the eclectic mix of tunes that gets Kentta going during his training sessions. And when we say eclectic, we're talking everywhere from metal to chill hip-hop instrumentals. 
At 18 years old, Tom Kentta has made some big strides in a short amount of time. When not battling against the likes of world champion Andrew Henderson, Kentta plies his skills for Trick Star Football, a football entertainment brand based in Melbourne. His intense training sessions have had a large role in his rapid ascension, and he most notably likes to work on his soles and sit downs.
Most of all, Kentta has found an identity with freestyle, and it has opened the door to plenty of new experiences for the youngster.
"Freestyle defines who I am and allows me to be my own person, just by doing tricks with a ball," Kentta said. "The best thing about freestyle is the community. It's a whole new world of amazing people that I otherwise never would have met."
Kentta doesn't play by normal rules, as shown by his playlist which goes from hardcore metal to jazzy hip hop instrumentals before finishing with some upbeat EDM. His selections help him express himself while he trains, which is one of the biggest reasons why he loves freestyle.
Find out what gets Kentta through his training sessions in what is one of our most unique Freestyler's Playlists to date.
Follow Tom Kentta on Instagram and listen to all of our Freestyler's Playlists here.