Ballon sur Bitume, meaning concrete football, is an engrossing 50-minute documentary that offers viewers a chance to immerse themselves in the culture of los banlieues. Los banlieues are the suburbs in France, and the culture within includes street football along with elements of music and fashion that intersect with the soccer lifestyle. The documentary is currently available on YouTube, and features several soccer stars who grew up in the French suburbs and developed their games on the streets, including Leicester City's Riyad Mahrez, Bayern Munich's Medhi Benatia, and PSG's Serge Aurier.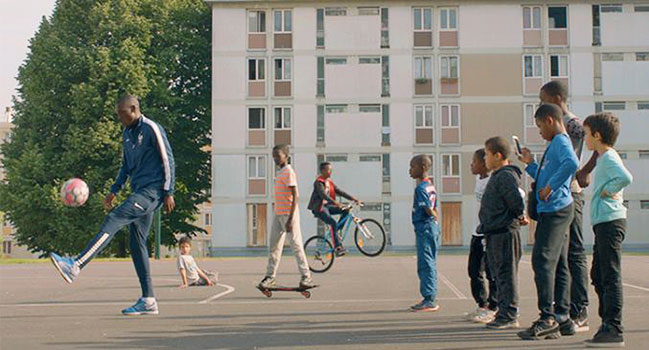 One of the first things the viewer learns about los banlieues is what street football means to the people there: Freedom. Many of the inhabitants are immigrants, often from low socio-economic status, and street football provides an escape and an emotional outlet. And for the very talented, there's also the chance of being discovered and playing professionally.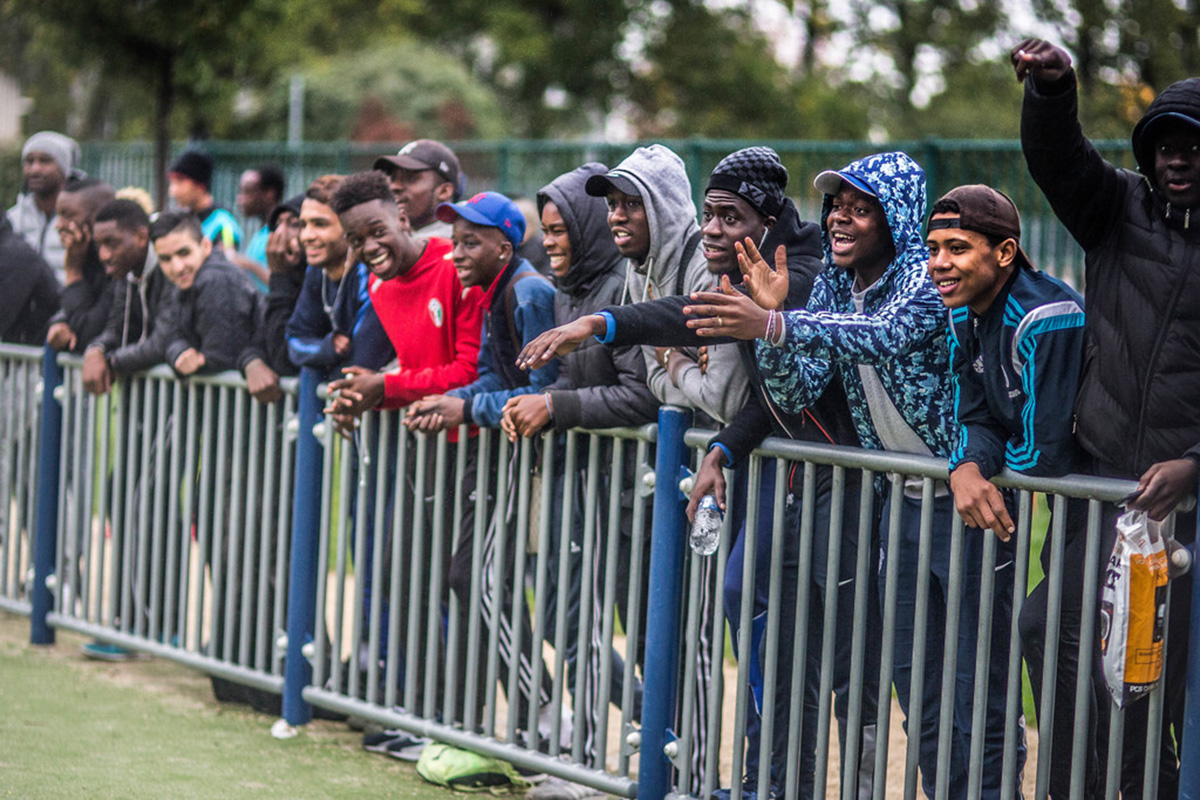 Those who grew up in los banlieues and go on to play professional soccer carry on the traits that can be traced back to their playing days in the streets. They have impeccable skill, technique, agility, ball control, and most importantly, the street mentality. A 'kill or be killed' mindset is a part of street football, as is relentless trash talk and physicality. These things prepare players for the largest stages of world football, and gives them an edge that helps them excel in professional clubs.
Along with freedom and a chance to make it big, street football also gives those in los banlieues a sense of community that they might not otherwise have. Older players often donate cleats to younger players in need, or pay their registration fees so they can be on an official team in an effort to pay it forward. Many of the courts are used as communal gathering places as well. One of the most poignant moments of the documentary occurs when a street footballer is interviewed on the court he plays on. Scrawled on the walls of the court behind him are the names of friends that have passed on too soon.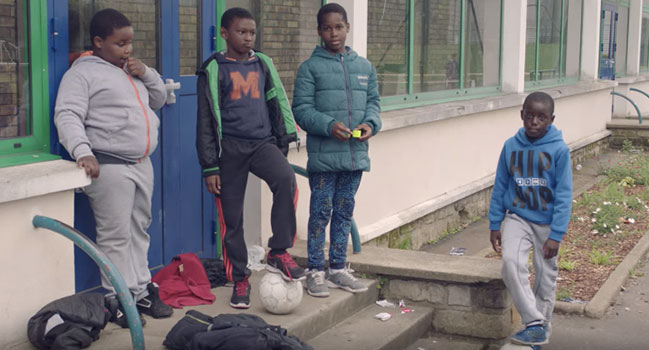 In the latter part of the documentary, the connection between soccer, music, and fashion is demonstrated. Street footballers and professional players alike relate to a lot of rappers due to the subject matter of their music, which contains elements of the street mentality. Because of this, players will listen to their favorite rappers' music before matches or even copy one of their dance moves in a celebration, such as PSG's Blaise Matuidi and French rapper Niska.
Street football also shares roots with fashion, as image and style is a big part of how footballers dress. And the fact that they don their athletic shoes and apparel off the pitch means they're always ready to play a pickup match when the occasion calls.
The documentary comes to a conclusion with the sobering reality that not everyone who plays street football will become a professional soccer player. But that's not the point of street football nor even the ultimate goal. As the film lays out, street football symbolizes freedom, it's a creative outlet to develop body and mind, and plays an important part in building community, particularly in rougher neighborhoods. It's an exciting sport, sometimes an art form, and anyone can play it and for a time feel a rush of levity and joy. It's no wonder why so many have fallen in love with this beautiful game.
Watch the full documentary Ballon sur Bitume here: