In the latest edition of Urban Pitch Staff Picks, we are determined to find which pro footballers would make up the perfect five-a-side team. Chosen through a (albeit confusing) snake draft system, each member of the UP team selected their squad, while also creating a team name and crest. Check out each team below, and vote for what you think is the best street football team via the Urban Pitch Instagram story. 
The BernieWouldaWonz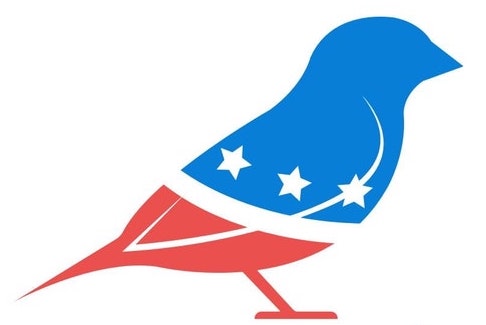 Drafted By: Jeremy Rist
Roster (as of July 11, 2018): Marcelo (Real Madrid, Brazil), Mario Mandzukic (Juventus, Croatia), Paolo Dybala (Juventus, Argentina), Alexis Sanchez (Manchester United, Chile), Harry Kane (Tottenham Hotspur, England)
Substitute: Freddy Adu (Las Vegas Lights FC, U.S.)
I wanted a mix of size, speed, and number of tattoos, with everyone on the team being able to attack and defend. Marcelo is the team captain and my first pick in the draft. I think he's one of the best all around players in the world and I love how seems to constantly create goal-scoring opportunities.
Mario Mandzukic brings the edge, tattoos, and the flair for the dramatic. I want this team to be able to put on a show and after that insane goal he scored on Real Madrid last year in the Champions League — I was sold on Mario.
Paolo Dybala is the young wild card who has something to prove and also brings amazing skill to the table. I didn't want my team to be all veterans and his amount of tattoos is a good bridge between Mandzukic and my lesser ink-adorned players.
Alexis Sanchez brings experience and incredible attacking and scoring ability. Harry Kane gives maturity, hard work, size and tenacity. I love his mental approach to the game and he's having a great World Cup right now.
Freddy Adu was my last pick and is the biggest wild card on the squad. His selection shows how quickly I can abandon my philosophies in exchange for a cheap laugh. Will he be in playing shape? Will he score a hat trick? Who knows, but I feel like this is the exact opportunity he needs to get his career back on track.
This team will not be prima donnas and they will leave it all on the field. I want us to be a flashy yet blue collar team. They for sure should win the league/tournament/whatever they're competing for. They're clearly the ultimate combination of football prowess. And if they don't win, it won't be because they aren't the best team, it'll be because some BS got in the way. Corrupt officials can go a long way in swaying the outcomes of these things. A team made up of only the best football ideas is bound to draw the criticism of the establishment because it will be "too forward-thinking." But forward thinkers are just the champions we so desperately need right now.
The Street Knights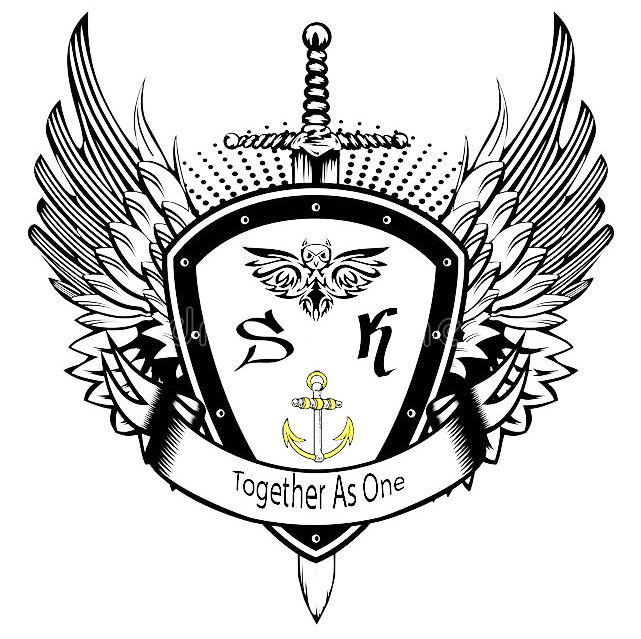 Drafted By: Greg Kaganovsky
Roster (as of July 11, 2018): Neymar (Paris Saint-Germain, Brazil), Mats Hummels (Bayern Munich, Germany), Luka Modric (Real Madrid, Croatia), Andres Iniesta (Vissel Kobe, Spain), Gareth Bale (Real Madrid, Wales)
Substitute: Edward van Gils (Ronaldinho Globe Street Team, The Netherlands)
The Street Knights is a good representation of the great hearts and passionate lifestyle of the players. In order to be a successful small-sided team, you not only need great talent, but you need wisdom, loyalty, unison and heart. The owl represents the wisdom behind the team, the anchor represents the loyalty, and the sword represents the heart to fight for each other. Together as one like the three noble musketeers…except there's six of them.
Neymar: Of course the Brazilian street king had to be the first choice when it comes to having a top five-a-side team. His maneuverability and size makes him incredibly agile and deadly on the pitch. From his quick and slick passes to the amount of force he generates through his shots, he will be quite a scary opponent for any team he faces.
Mats Hummels: Hummels has always been one of my favorite defenders in the game. Even though big players are not always the best option on a small pitch, his size, agility and vision will work in favor of the team. The physicality on the defensive side will be held by this German defensive tank.
Luka Modric: Well the Croatian central midfielder had to be one of the top picks. World-class passes and a total work horse defensively. His quick and accurate passes will be exactly what Neymar will need to push the team forward.
Andres Iniesta: This pick may surprise many, but it may possibly be the wisest pick for a small-sided team. Possibly the greatest central midfielder that has played in the game, his flawless passing will be the driving force, brilliance, and wisdom for the team's offensive strategy. Wisdom is necessary.
Gareth Bale: Bale is obviously one of the most respected players in the football world, but his talents may be very well tested on a small-sided pitch. His downfall may be that his strengths in stellar crosses and free kicks may not be fully used to their potential, however, Bale is still Bale and has incredible vision, fights for every ball with heart, and has a deadly strike. His size may help defensively as well.
Edward Van Gils: Surprise! Yes, to me it would be necessary to choose one of the best small-sided street ballers in the world to play on this team. Playing on a small pitch is what Edward is about. Even though Neymar grew up on the street pitch and learned his talents playing small-sided, Edward Van Gils might be able to teach the team a thing or two about how to wow a crowd.
Futsal Force Five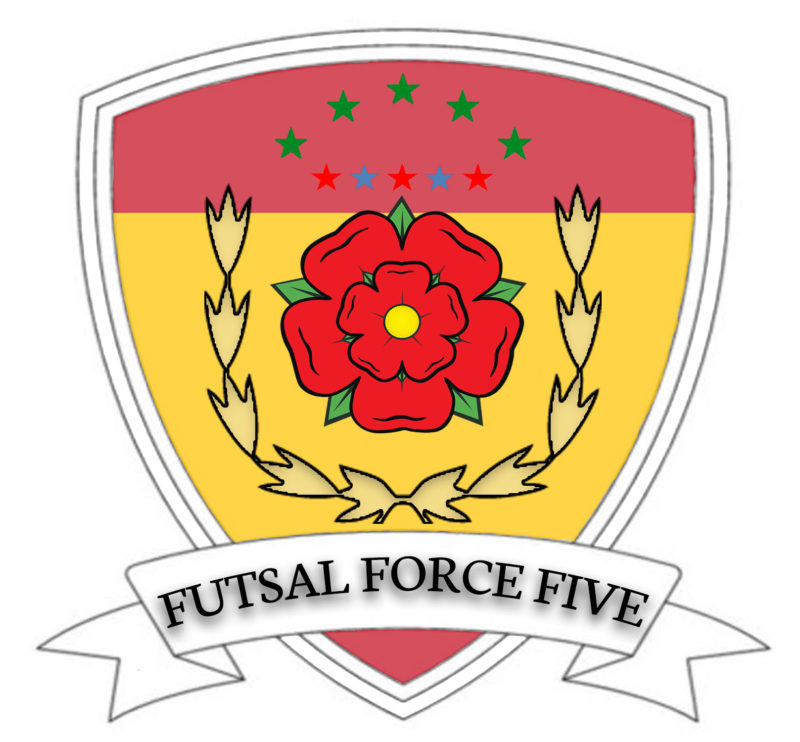 Drafted by: Patricia Sanchez
Roster (as of July 11, 2018): Lionel Messi (Barcelona, Argentina), Marta Vieira da Silva (Orlando Pride, Brazil), Sergio Aguero (Manchester City, Argentina), Gerard Pique (Barcelona, Spain), Christian Pulisic (Borussia Dortmund, U.S.)
Substitute: Andre Frank-Zambo (Marseille, Cameroon)
Lionel Messi: Seeing Messi struggle on the World Cup stage is definitely hard, but his love for the game and undeniable talent still makes him one of the best players around. He is small and quick, with impeccable footwork, perfect for a smaller field.
Marta Vieira da Silva: Marta is one of the best footballers around. Her passion for the game, her persistence and footwork make her deadly on the pitch. She grew up playing football in Brazil, the capital of five-a-side futsal, and her talent surely suites whatever field she plays on.
Sergio Aguero: The Manchester City striker is set to be even stronger this upcoming season, which is saying something about Aguero, who is already considered one of the best strikers in the world. He also has chemistry with his fellow countryman Messi, so he'd be even more deadly up top playing with a familiar teammate.
Gerard Pique: Pique is an excellent passer and would add a strong defensive element to the five-a-side team. While he is a defensive player, he is still very versatile and can add to the overall strength of the team.
Christian Pulisic: One of the few Americans who has been able to make a name for himself abroad, Pulisic is the perfect player to round out a five-a-side team with quick footwork and an eager attitude. He is a young player proving his potential.
Andre-Frank Zambo: A young and up-and-coming player, Andre-Frank Zambo is on many clubs' watch list, and so far the 22-year-old is proving himself worthy. A smaller pitch should be no problem for him.
Thomas Muller's Day Off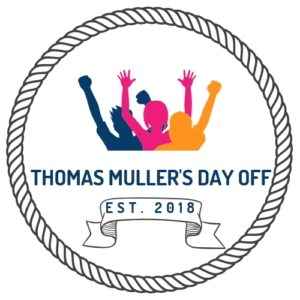 Drafted By: Stephen Gray
Roster (as of July 11, 2018): Eden Hazard (Chelsea, Belgium), Kevin De Bruyne (Manchester City, Belgium), Robert Lewandowski (Bayern Munich, Poland), N'Golo Kante (Chelsea, France), Giorgio Chiellini (Juventus, Italy)
Substitute: Antoine Griezmann (Atletico Madrid, France)
My team consists of plenty of technical flair but also a relatively solid backbone to break up play. In a five-a-side situation you want someone who is going to be able to beat players and create that half-yard for themselves, and very few can do it better than Eden Hazard. The vision and passing range of Kevin De Bryune could probably find life on other planets so he sits nicely in the middle.
Had to go for Robert Lewandowski as well to bring everyone into play up front and just generally be banging them in for fun as he is the most complete No. 9 on the planet.
The hardest decision would probably just be who's going to go in goal? I have a funny feeling that N'golo Kante would still find a way to cover every last inch of ground as an outfield player while protecting the goal at the same time.
Giorgio Chiellini an absolute warrior at the back while telling everyone off and yelling explicit phrases in Italian completes the team. Oh and Antoine Griezmann isn't a terrible person to bring off the bench to change a game either.
Mo Salah Mo Problems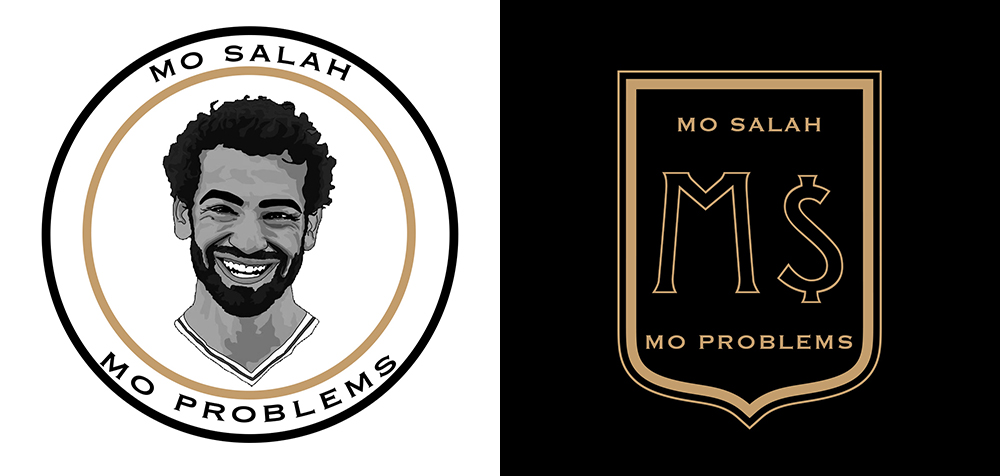 Drafted By: Ramsey Abushahla
Roster (as of July 11, 2018): Mo Salah (Liverpool, Egypt), Sergio Ramos (Real Madrid, Spain), Paul Pogba (Manchester United, France), Mario Balotelli (Marseille, Italy), Zlatan Ibrahimovic (LA Galaxy, Sweden)
Substitute: Adebayo Akinfenwa (Wycombe Wanderers, England)
The perfect street football team has three qualities: Strength, creativity, and swagger. While most pro association football players are more or less proficient in these three categories, there are some that are markedly superior to the rest. Obviously I had this in mind when picking my squad.
Starting with club namesake Mo Salah, we have a world-class finisher who makes up for his slight frame with incredible quickness and a flair for the dramatic. Joining Salah and completing my attacking trio are polarizing figures in Paul Pogba and Mario Balotelli. Say what you want about the two, but style and pitch presence are two things they are in no way lacking. They will bring unmatched swagger and next-level creativity to the middle of the field, effectively setting up my finisher in Salah.
But of course, your street team is in dire necessity of enforcers. The physical nature of the game is heightened by the close confines of the street pitch, and you absolutely need sturdy ball handlers that can also elicit fear in the opponent's soul. I couldn't think of two better players to fit into this role than Zlatan Ibrahimovic and Sergio Ramos (although no word yet on how the chemistry will play out with Salah after his controversial tackle in the Champions League final). Not only do they bring strength and intimidation to the team, but they also can hold their own either handling, distributing, or shooting the ball as well.
Coming off the bench is Adebayo Akinfenwa, aka The Beast. The man's nickname is all you need to know about his game, and his massive 5-foot-11, 224-pound build is perfect for the streets.
This is the perfect combination of character, ingenuity, and skill for a street team. Not only will we win games, we'll look damn good doing it too.
The Salah Firm

Drafted By: Kevin Vote
Roster (as of July 11, 2018): Cristiano Ronaldo (Juventus [!!], Portugal), Christian Eriksen (Tottenham Hotspur, Denmark), Kalidou Koulibaly (Napoli, Senegal), Riyad Mahrez (Manchester City, Algeria), James Rodriguez (Bayern Munich, Columbia)
Substitute: Carlos Vela (LAFC, Mexico)
This name was just too good to pass up. I love Salah and have a background in the legal field, so it just fits. We're The Salah Firm because we're all business and here to win it all.
Cristiano Ronaldo: Messi and Neymar went first and second, so Ronaldo was the obvious pick here. In my opinion those three are easily the best in the world.
Christian Eriksen: Eriksen is among the top young players in the world, and his current form for club and country prove he'll one day be as talented as Messi, Ronaldo, or Neymar. Plus, he's a Romanista.
Kalidou Koulibaly: With my first two picks on the softer side, I decided to reinforce my team with some muscle. Koulibaly isn't well-known outside of Italy, but inside the peninsula he's revered as one of the best and most technical defenders in the league.
Riyad Mahrez: After drafting some muscle with a focus on defense, I decided to go back to offense and pick up Mahrez. His credentials as a street baller in France guarantee he'll be a reliable player.
James Rodriguez: I honestly couldn't believe Rodriguez was still available at this point, so I took him for my final starting spot.
Carlos Vela: The MLS' new poster child is my super sub. I really liked what I saw from him in the World Cup and during the early part of the season.
Whose five-a-side team is best? Drop us a line in the comments and make sure to vote on the Urban Pitch Instagram story!