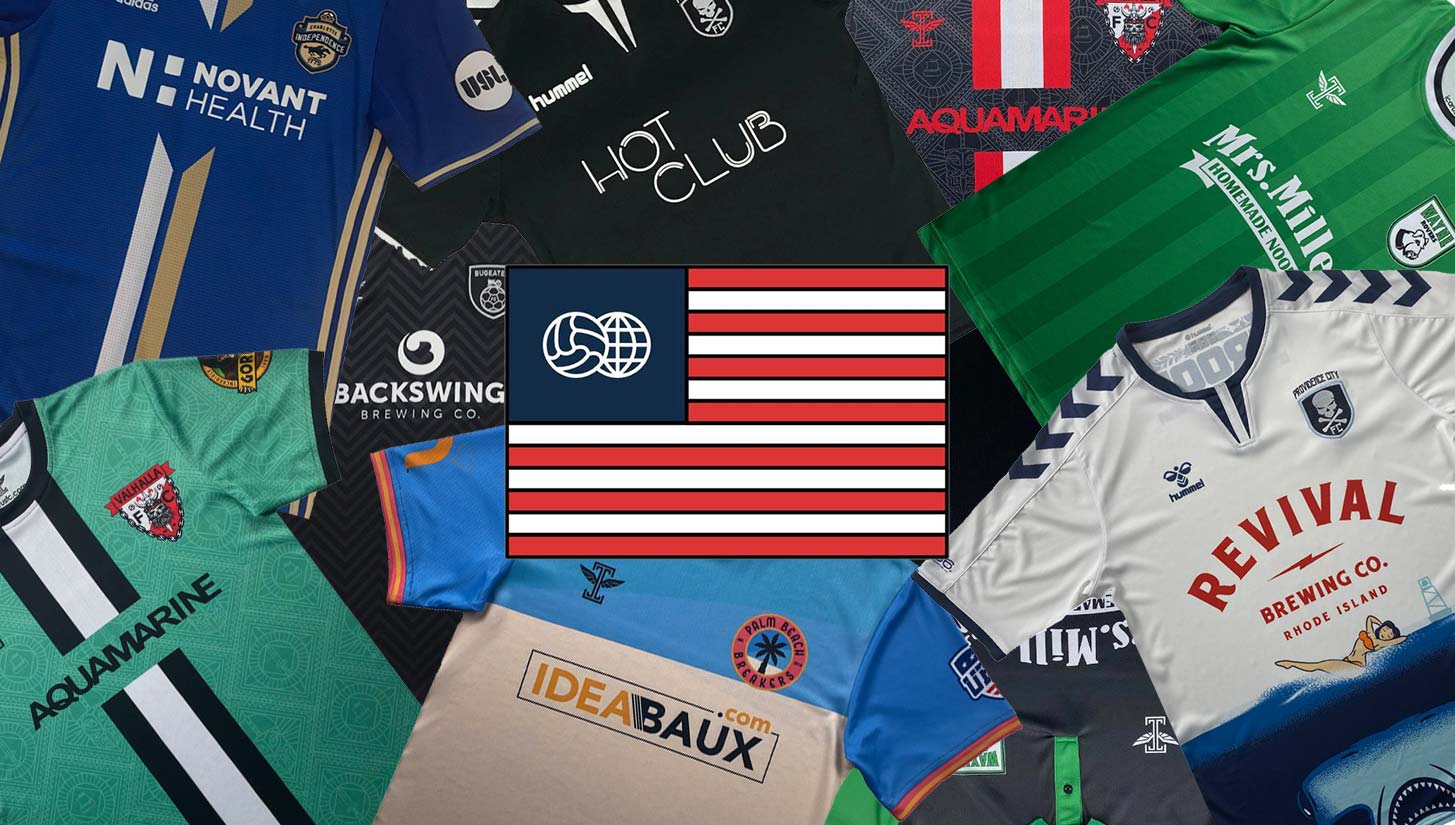 Celebrating clubs that are under the radar of most football fans, Away Days has a selection of kits that could add to even the largest of jersey collections. From their mystery kit subscription to their own branded apparel, we get an inside look behind the company through its founder Martin Conroy. 
Away Days is the soccer fan's answer to your dad's wine of the month club. Founded in 2016, the company's flagship item — the mystery kit subscription — has bolstered many a kit lover's closet. Subscribers receive a new kit per month, and while they have an option of receiving one from a larger, globally recognized club, Away Days specializes in lesser known teams from the lower ranks of the United States.

Founder Martin Conroy came up with the concept for the brand as his club allegiances shifted from Manchester United to the New England Revolution. A portion of his childhood was spent in Ireland, where he developed an affinity for the Red Devils, but their tribulations over the past five years has diminished his fandom. Instead, he's looked to MLS and his hometown Revs.
He became a season ticket holder, and has been able to travel to over 30 away matches through the years. Those road trips became the namesake for Away Days, which has fulfilled his dream of developing something fans could wear at out-of-town matches and in the streets of any city they were in.
With the brand growing in popularity, we caught up with the 26-year-old founder to get a deeper look into Away Days' origin, its mystery kit concept, and its newest feature, Away Days Football Club.
Urban Pitch: To start off, could we get a brief Away Days origin story?
Martin Conroy: I've been playing and watching soccer my whole life. And I've always wanted to run my own business too, so it kind of just made sense to take the thing that I love the most in soccer and my business sense, and put them together.
I went to UMass-Boston for business, and I graduated there a few years ago. Right after I graduated, I wanted to try out whatever ideas that I had. It started off as its own clothing brand that was just apparel. Then I had the idea for my mystery kit, and then from there the business just kind of grew and grew.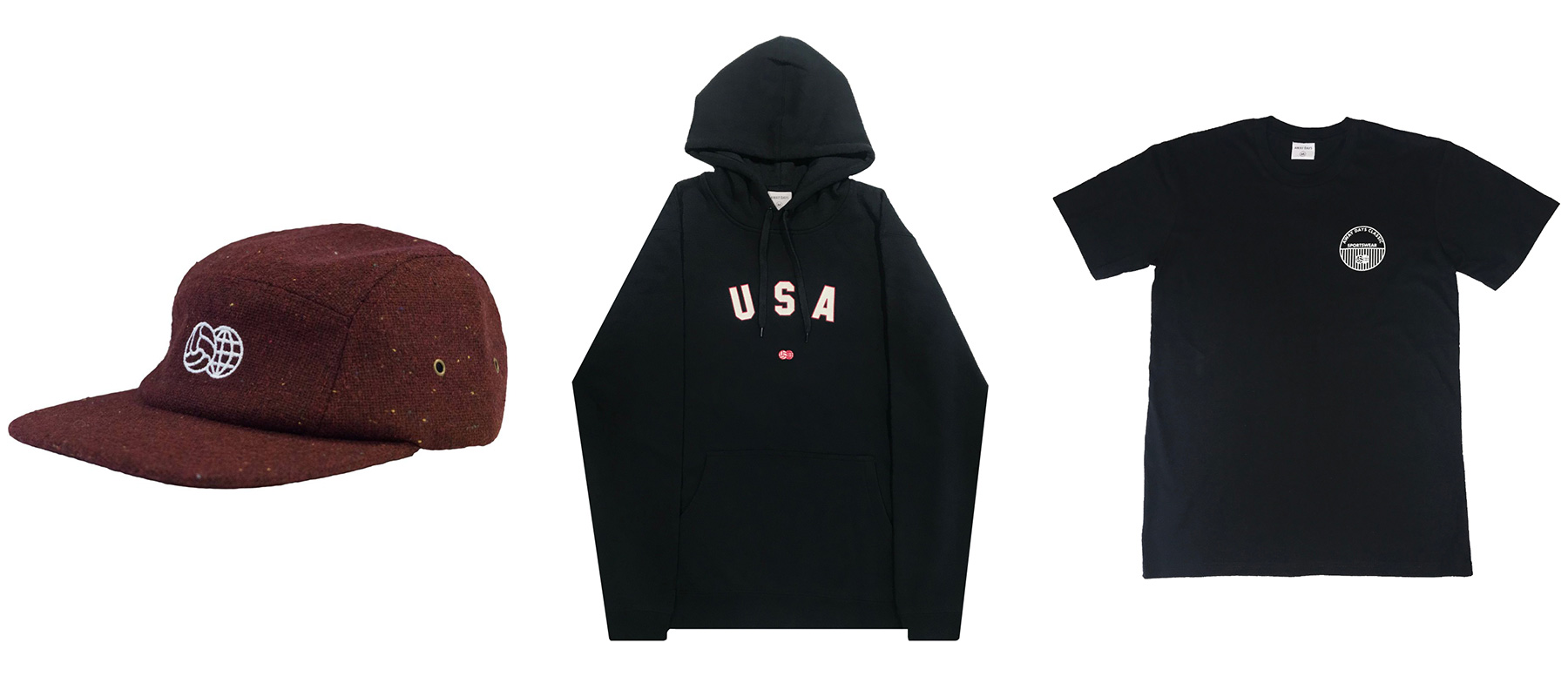 What went into the decision to shift from your own clothing brand to the mystery kits?
I ran the idea by a few people and then all of a sudden a couple people in Indiana found the site. They spread it around one of the Indy Eleven supporters' groups, Slaughterhouse 19, and it became popular within that subset.
The idea seemed to be working and people were liking it, so I wanted to keep it going. Then I started advertising to a national audience. Since then, the mystery kit has been great and has picked up a lot of steam. People seem to like it. And then I started introducing other products that are based similarly off the mystery kit, but still play into the brand and what I want Away Days to be.
How you make the mystery kits happen? How do you choose which clubs participate? 
Sometimes I work with the club, sometimes I don't. All the American clubs that you see on the site that aren't mystery are teams that I have built relationships with. They like what I do and they want to be associated with that, so I'm able to carry their jerseys or apparel.
I work with those teams directly and might do a collaboration in the form of Away Days branded clothing with their crest. Or I'll just carry their jersey on the site, and it works out for them because they make a little bit of money on a wholesale deal to me. Then I sell it on to the final customer as I built this decent community of people that are all around the country and just really like soccer.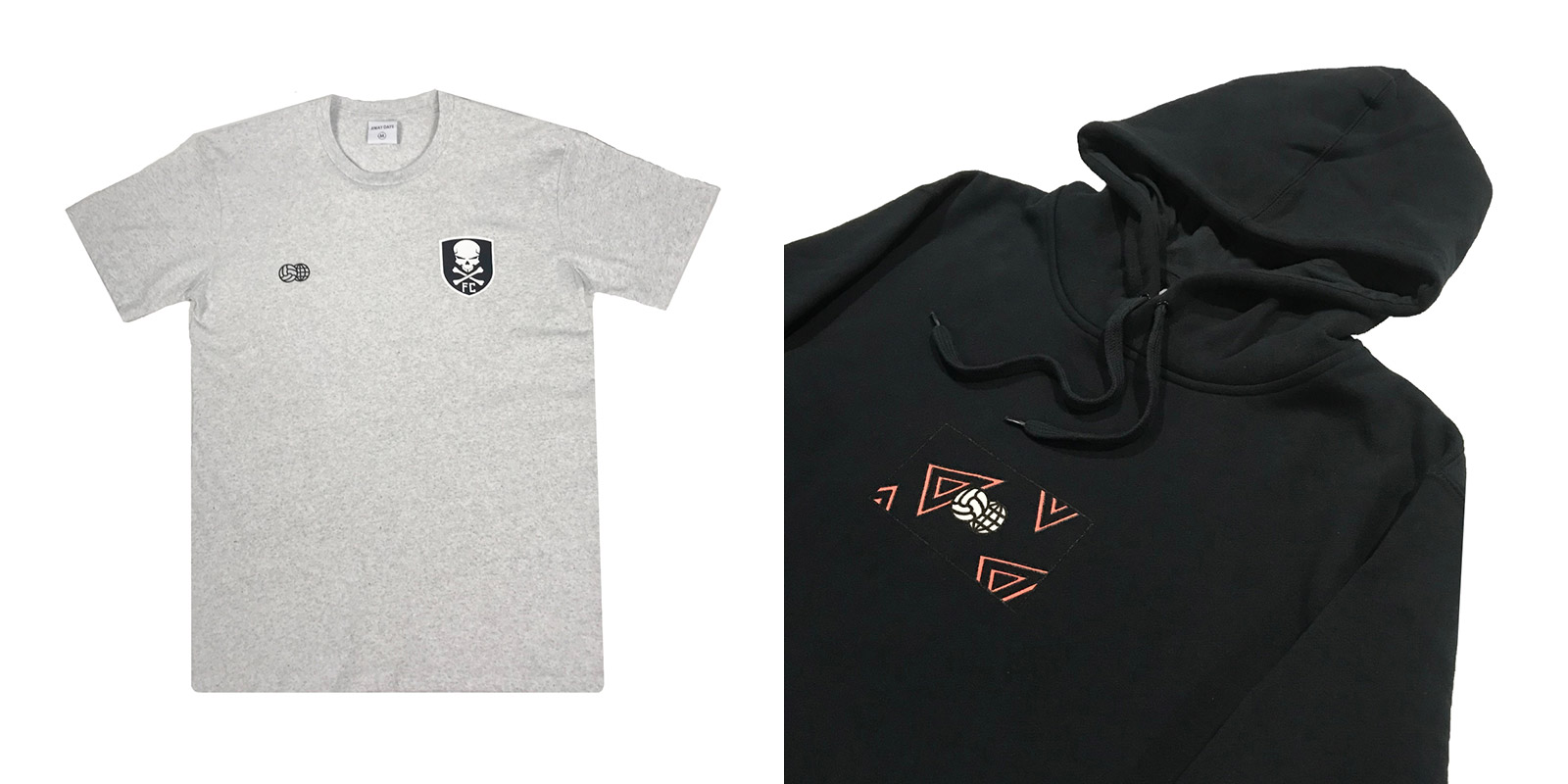 I do only carry smaller teams or lesser known teams. My thought on that is for a mystery, if you're say, a Tottenham fan, you wouldn't want to receive a Chelsea kit in the mail even though it might be a nice jersey. You're not going to be overly thrilled, no matter what amount of money you pay, if you get a team you hate.
So that's why I wanted to stick to these lower division teams that aren't top flight. If they aren't your Premier League teams, your Barcelonas and Real Madrids of the world, the likelihood that someone is going to hate it is lower because they're not going to be as familiar with it. Plus, it will give them an opportunity to learn about the game that's outside of their sphere.
My other assumption is that most people support a top club team — at least if you're located in America — just because the access to it for the last 10-15 years has been so much higher. Now, fans are starting to familiarize themselves with the lower teams. And I hope the mystery kit kind of facilitated that, and inspired people to look up a team that they previously didn't know about.
They might watch a game now that so many are accessible. You don't have to support them for life, but you at least get to learn a little bit about that team, and it broadens your understanding of the game in other parts of the world that you weren't watching before.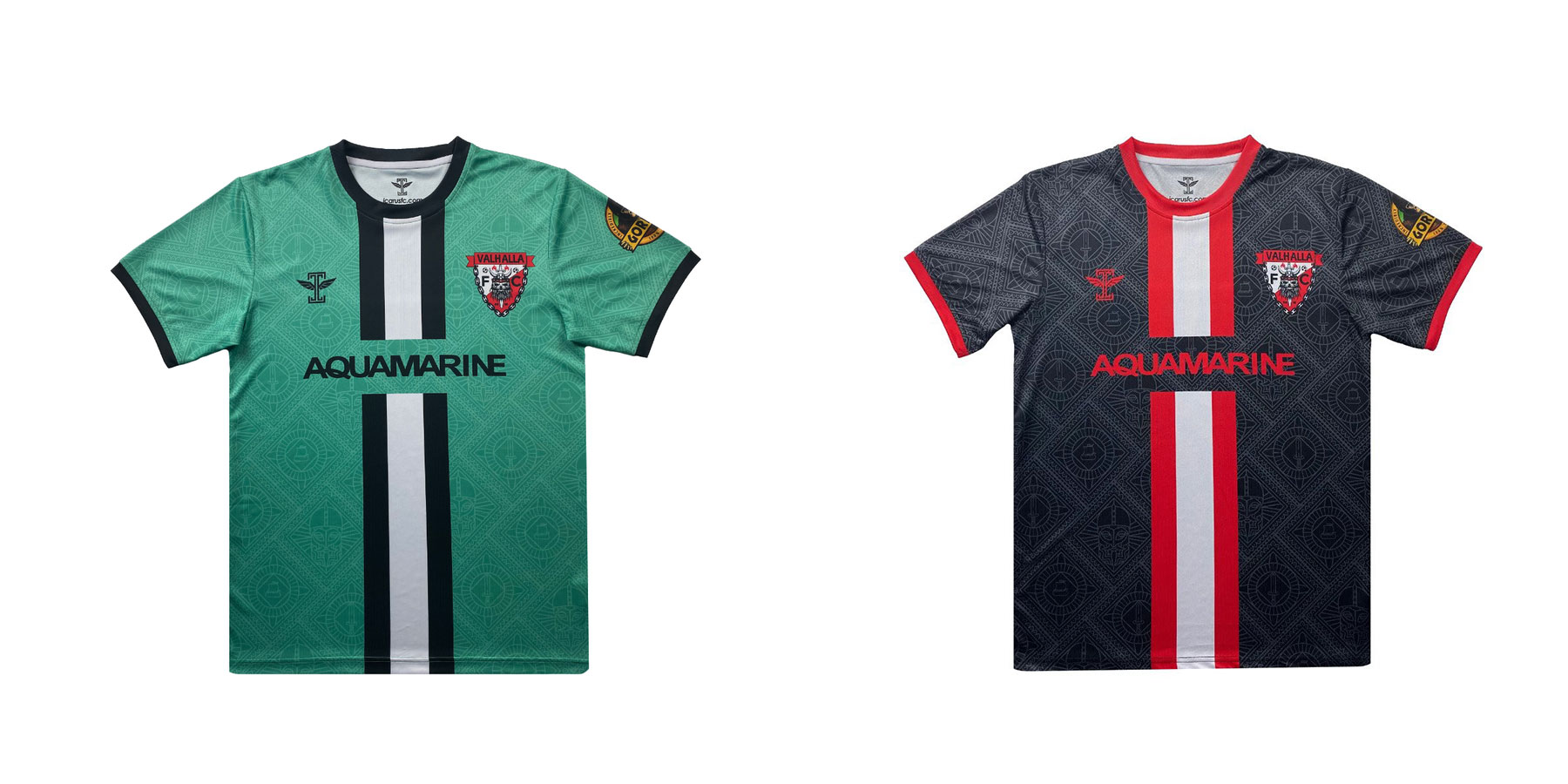 You recently launched Away Days Football Club, can you go into more detail as to what it's all about?
It's not a crazy idea, it's just a membership fee that people can pay and receive a monthly newsletter and a sticker. The sticker is a crest from a U.S. club that I've come to terms with. The first one for this month was Hartford Athletic in the USL Championship. Each month there'll be a different team, so it's just a way to collect different stickers with these clubs. Additionally, you get access to a members only store on the website that gives you special deals or products every now and then.
And then, I get a little bit of extra money that I can put to new products. Because I do this all by myself. I started this right after college. I don't pay myself any money, each kit that I sell goes to buy another kit, or to a new idea that I think my customers are going to like.
Hopefully in the end, years down the line, there'll be a payoff for me. But right now, it's just hard work every single day, seven days a week, shipping, packing, emailing, coming up with new ideas, and trying to fund them. Away Days FC is for my biggest supporters that really like what I do, understand who I am and what I try to do.
I try to do best for my customers and try a lot of new things that other companies don't do. I just stopped this recently, but we were doing a weekly ticket giveaway. I'd buy someone's ticket for whatever game they were attending for $25. I was doing that for pretty much the entire MLS season. We sent a lot of people to games.
I try to really look out for my customers, and every dollar that they give me in the form of an order just goes back to them because I'm reinvesting it into new products that, if they already like what I do, they're probably going to like even more.
I've seen on Twitter you've offered to play a few games of FIFA online and even offered a discounted version of it through your store. How'd that come about?
As part of being a member of Away Days FC, you pay the fee of $5 or $10 a month, but each gives you the same benefits. It's just whatever financial situation you find yourself in.
But FIFA 20 was something that you might find in the store. I didn't call it FIFA 20 for legal reasons, instead I said you can pick your favorite soccer video game 2020. Instead of paying $60 at the store, I had a few copies of whatever soccer game you wanted for $30.
Your $5 membership includes the sticker, the newsletter, and access to the store where at the time you had the chance to get FIFA or whatever game you wanted for a discounted price.
And then about me playing people in FIFA, that was something that I was doing a few months ago where I would challenge some of my customers to a match, and if they beat me they got a discount code.
That was something that people liked. It's hard for me to do it all the time, and I haven't done it for a long time. I work most days, all day every day, seven days a week. It's hard for me to play a couple hours of FIFA even if I want to just because those hours are keeping me away from running the business and other things like that. But that's something that I'll definitely be doing more of going forward, because I like the same stuff my customers like. That's how I run my business — just carry stuff that I like and hopefully other people like it too. And so far that's worked.

Getting back to fashion and soccer and how it's kind of becoming a bit intertwined these days, what do you think about the growing soccer influence on fashion? And do you think more brands getting into it is a good thing or a bad thing?
I don't think it's a bad thing. I think there's room for everyone to put their own twist on whatever they want to do. And it's up to the customers to decide what they want, and whatever company does it best will stay around, and what companies don't, won't.
There will always be pretty much the right amount of people, the right amount of companies making stuff because the customers will ultimately decide if it's worth having. I think other brands that aren't necessarily soccer brands coming into the soccer world — like Palace, who just did a collab with Juventus — is pretty cool. And there's a few other soccer brands that are doing their own thing, and I think that everyone can have their own spin on the beautiful game.
What is your favorite kit of all time?
I mean, all day every day I'm handling kits and looking at them and thinking about the ones I want and the great ones over the years. Off the top of my head, I couldn't even tell you my favorite kit though. But I will tell you my favorite manufacturer is definitely Umbro. Umbro is my favorite, it's been my favorite forever.
I love the old United Umbro kits, I love the Ireland Umbro kits. Because I'm Irish too, I'm big into Irish football and everything like that. I like the New Balance Ireland kits too, but the Umbro ones are really classic. And not that I try to copy Umbro in any way, but I always enjoyed their classic logo and their classic designs. And I don't want to be the new Umbro, but I just want to be a classic brand that people like and that people associate with this game that we love.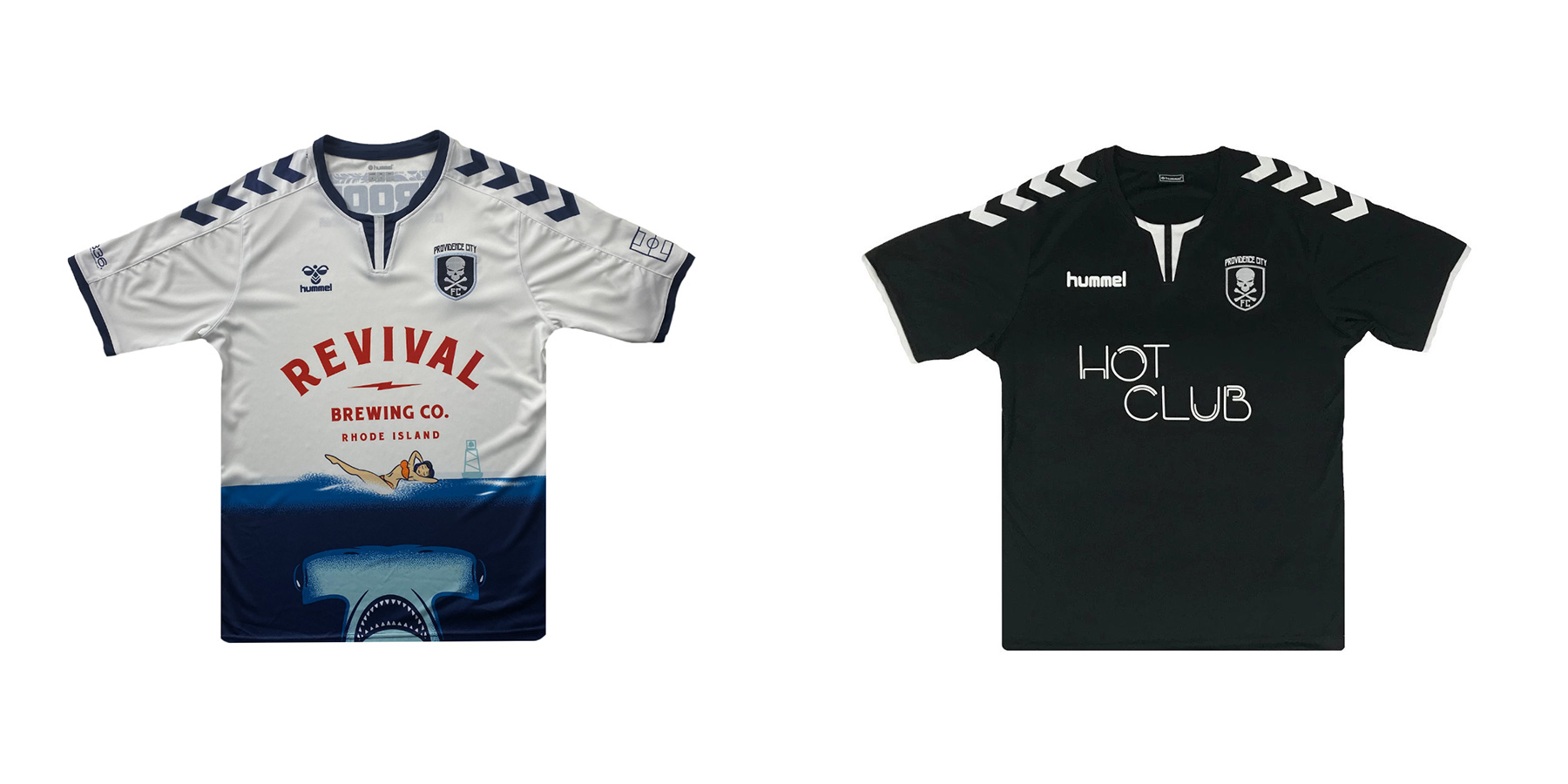 Any future projects we can get an inside scoop on?
There's going to be a mystery cleat product for my Away Days FC members as a trial, just to see if they like it. That's part of the thing too with the membership club, is that this is a place that I'm going to try new products out. If they work and people really like it, then it might be introduced to the full website.
It gives me a way to release a product, test it out, take it back if I need to make changes, and then release it again if need be to the main site. So, mystery cleats will be coming up beginning of December. I also have a collaboration with Providence City in the works that will hopefully be out in a couple months. Those are the two things that I'm working on the most right now.
Interview edited for clarity and brevity.
Be sure to follow Away Days on Instagram and Twitter. You can check out their entire collection through their online store. Use the promo code "Urban" for 15 percent off your order (limited to the first 30 users).